Holy smokes! What happened to the budget in August!?!?
Ok, well, if you have been following along and read June and July's budget, you will see this month shows a pretty dramatic increase in how much we've spent. Largely its due to location. We've been in Sabah, Borneo, Malaysia and things are just more expensive here and we have done some activities that were bigger excursions.
What this month's budget shows is that sometimes if you want to do certain activities, you're gonna have to plop down some money. And the things we splashed out for were completely worth it and we'd do it again.
Having awesome once in a lifetime (omg – be on the look out for our pigmy elephant post!) is what motivates and drives almost all our monetary decisions and lifestyle choices. We don't buy or do stuff that doesn't add to our life goals. We save our money and spend our money on what's important to us and the things we like to do. This month's budget is reflective of that
So for August's budget we spent…drum roll please….oh wait, we don't have drums, but we do have a very happy Chris getting ready for scuba diving…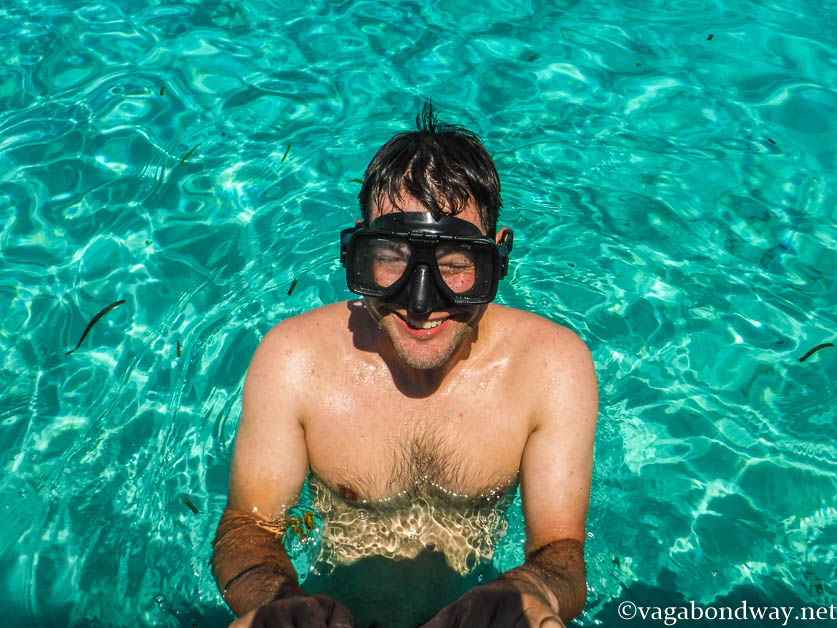 We spent: $2732.35
Which breaks down to $88.14 per day for both of us or $44.07 per day, per person.
This is still not that bad. One of my favorite authors, Nomadic Matt wrote the book, How to Travel the World On $50 a Day was for one person. Our budgets our inclusive of two people. 🙂
Some notable things we did this month: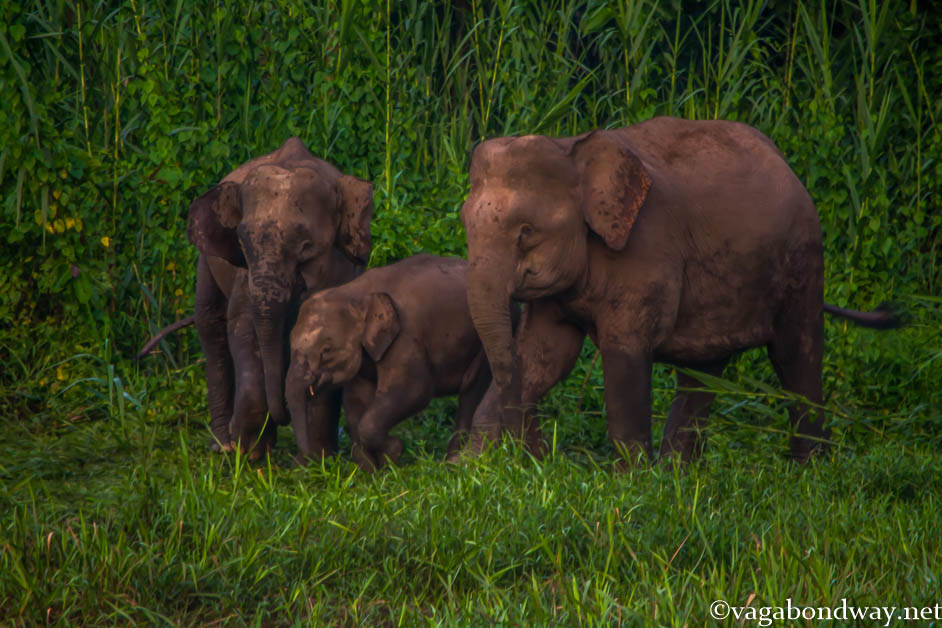 Watched 30+ pigmy elephants crossing the Kinabatangan River. Amazing!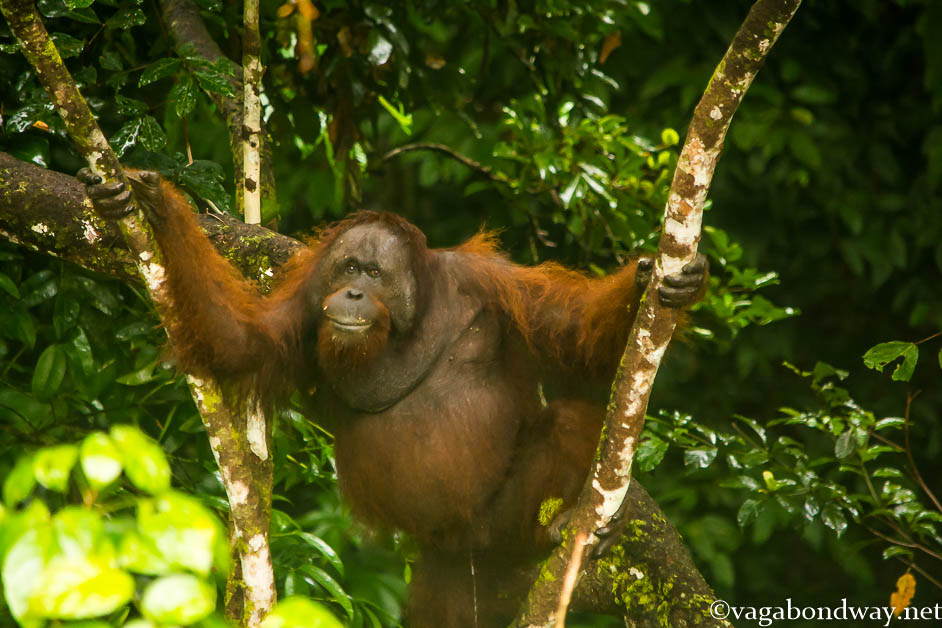 Spent almost a week out in primary rain forest of Danum Valley and let's just say we basically had breakfast with orangutans almost every morning.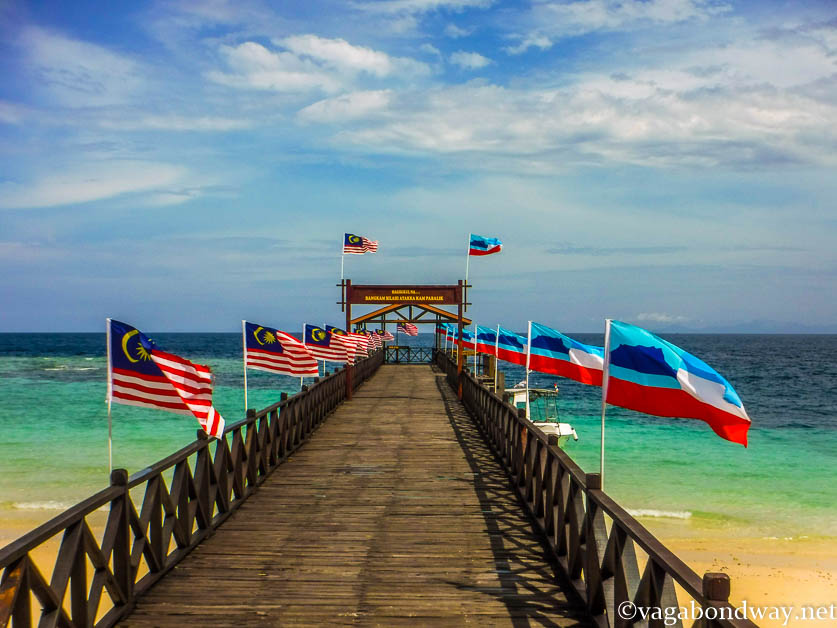 Went diving at and around Sipidan Island – one of the top diving spots in the world.
Ways we saved on the budget:
Ask questions, then ask the same questions again. And try to find at least two more people and ask them too. Sometimes it's really hard to get the best or most accurate information. Sometimes it also might just be because of simple language barriers. So in order to get the best advice, sometimes it's just a matter of swallowing any pride in feeling 'dumb or silly' for asking repetitive questions. At the end of the day, you might only get one shot at whatever it is you're trying to do so ask, ask, ask to get the best information to try and achieve whatever goal you are setting out for.
We're not doing this right now, but one of our friends is doing a lot of work for keep. In Southeast Asia sites like workaway.info are popular resources for finding volunteer work for keep options. Once you start asking around, you will find a lot of work for keep options.
Cross referencing the online price vs. the pay at the office price. Sometimes it can be cheaper to book accommodation online as opposed to paying directly. We also noticed something there are specials that are only available if you book online vs paying at an office.
Asking if there are any promotions or package deals, even if you do not see anything blatantly advertised. So many times people will grab a little piece of paper from behind the desk and say, "Why, yes we do." Almost nothing is set in stone, if you think you might do five activities with the same company, ask if there is a package or discount offered for that. You may be pleasantly surprised and the worse they are going to say is, 'No, sorry, the price is firm.'
So that was August's Budget. We will be finishing up in Borneo and then having a quick stop over in Singapore. After that we'll cross over into main land Malaysia and continue making our way north. In terms of budget, I also wanted to give a shout out to our fellow travel bloggers Karolina and Patryk for this budget minded post they wrote: How to Bargain in Vietnam and Vietnam travel Tips. We'll be going there in the near-ish future so we found these articles helpful – thanks guys! 🙂
Thank you again so much for following along. We hope you all are finding ways to balance and work towards your goals of doing awesome things, whatever those awesome things may be for you. Until next time, we'll see you out there!
***
*Announcement! We're starting a new series on the site called My Story. What kind of traveler are you? How long have you been traveling? Do you maximize your vacations? Have you been able to take time off work? We want to hear from you and share your story! Please email: tiffany@vagabondway.net for more details. 🙂 
** Plan on traveling soon or making a purchase from Amazon? Please consider using the links on our resource page. At no cost difference to you we will earn a small commission to help keep this site running. Thank you so much for this thoughtful gesture. 
***
What was an activity or event you splashed out for and felt it was excellent value?