In the northern section of Chile, in the Atacama desert lays the Valley of the Moons. The barren landscape is one of the harshest environments on the planet with some areas not having received a drop of rain in over a hundred years.  Scientists test prototypes used for exploring Mars in the dry and forbidding terrain. Aside from scientists, tourists also flock to this moon like landscape.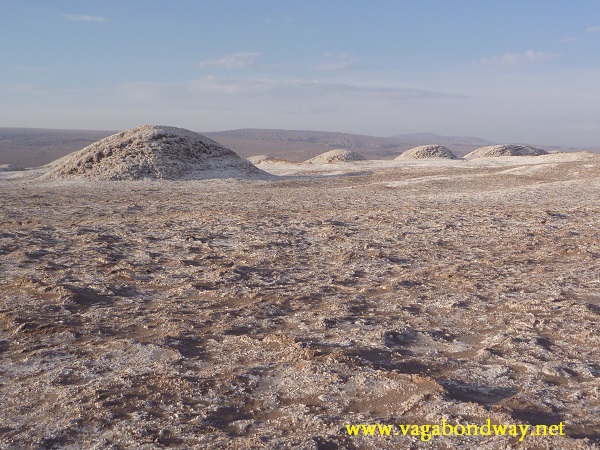 Yep – I can see how one could feel like they are on the moon.
San Pedro de Atacama is ~106 kms/66 miles southeast of Calama and ~1670 kms/998 miles north of Santiago.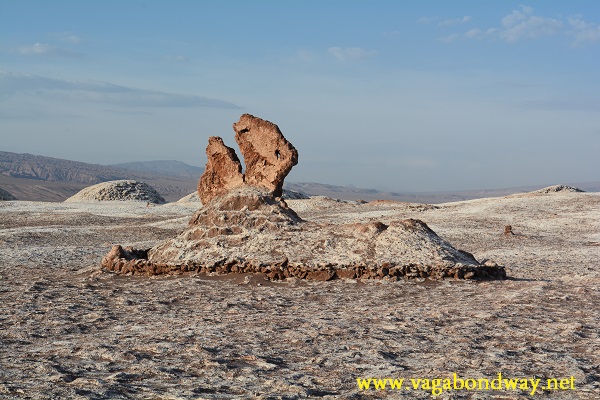 Rock formations give the misleading idea that humans could have carved them. These formations have come about over the eons of wind and erosion.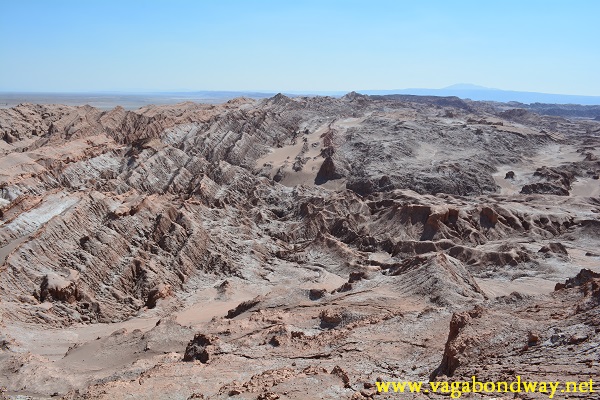 With views like this, how could one not could compare this land to space? Six communities make up the Indigenous Association of the The Moon Valley and co-manage the reserve with the Chilean National Forest Corporation.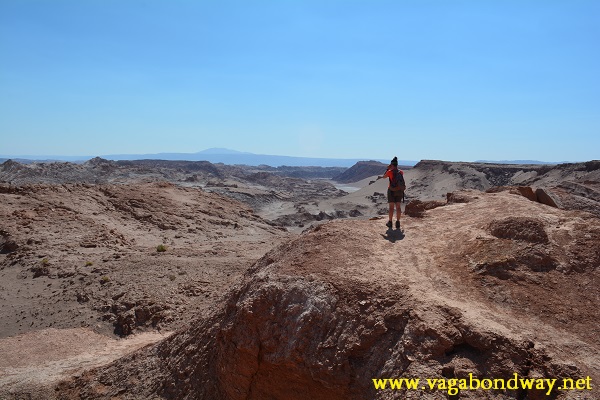 I loved absorbing these views.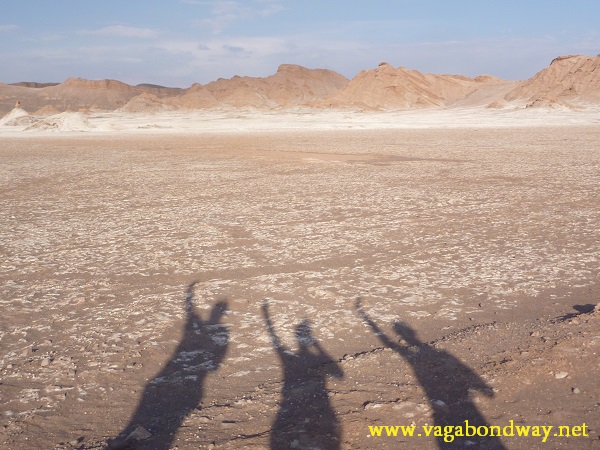 Our shadows and a friend we met along the way.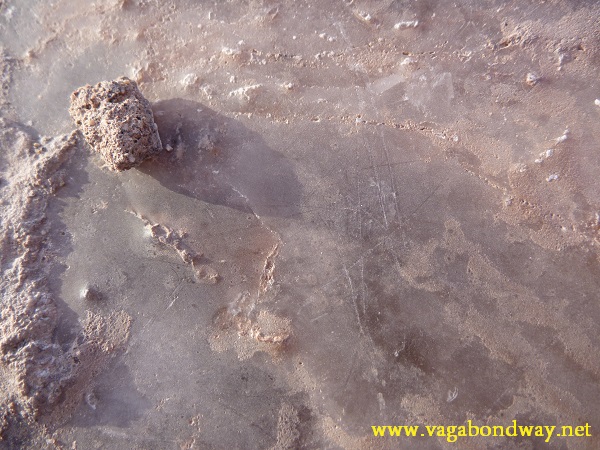 This is not water. It is hardened salt deposits that crunch like ice if you were to walk on them.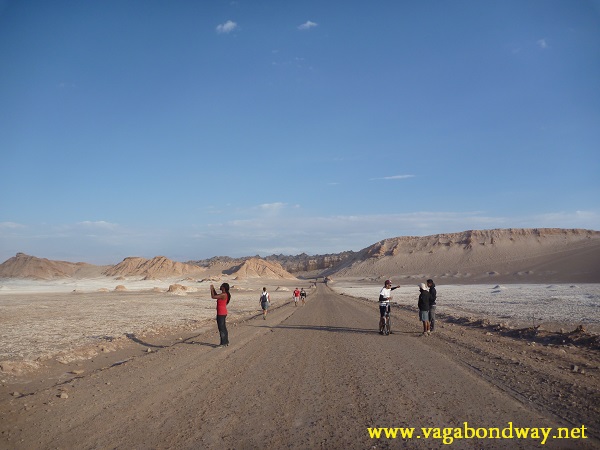 The park did a good job of keeping people to the established trails. Most tours drop their guest off at one end of this road and pick them up at the other so everyone could leisurely walk along. There were staff stationed along this road to ensure no one tried to go off trail.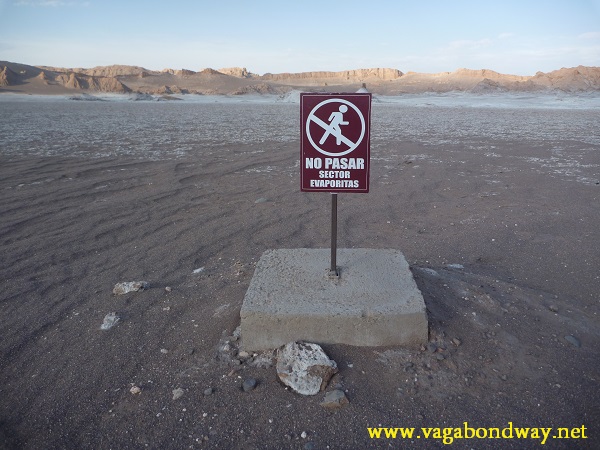 No going off trail here.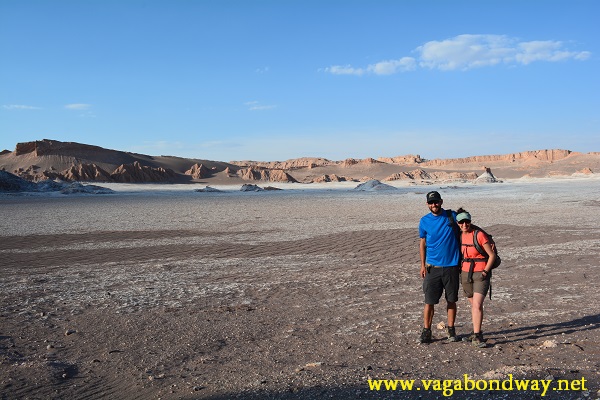 The landscape went on for so long.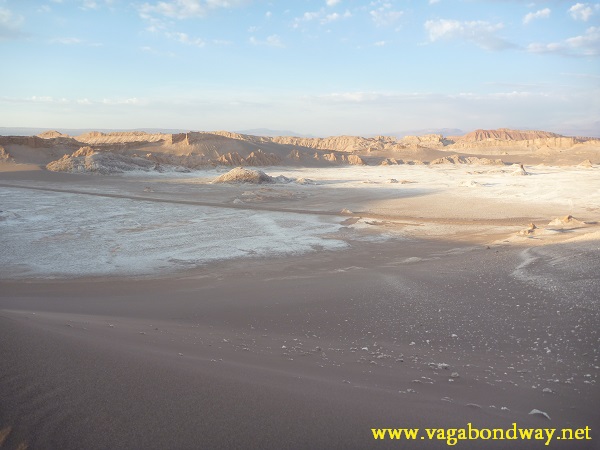 View of the road we had walked along earlier with the no pasar sign.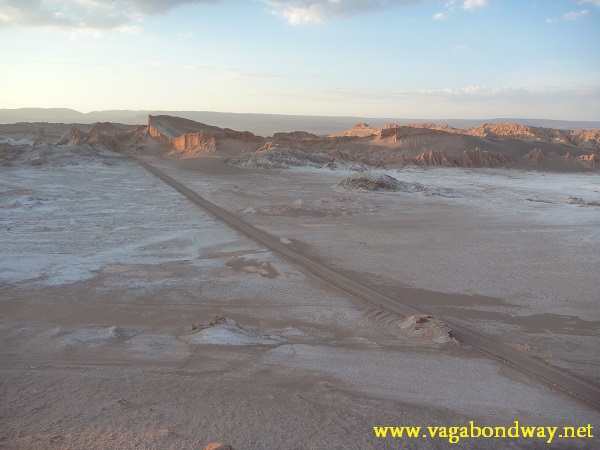 For the sunset we got to walk up to a higher vantage point.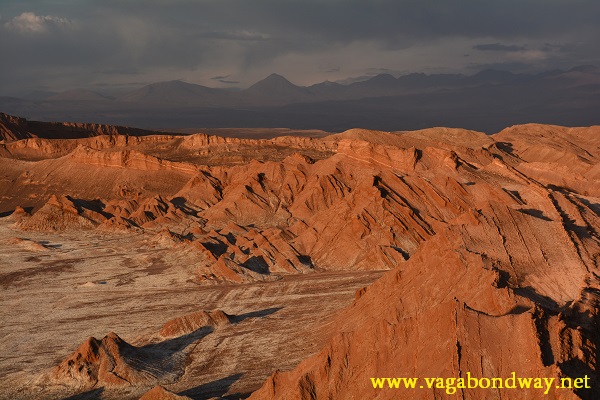 The views were spectacular and we could see several mountain ranges including the Andean Mountain Range.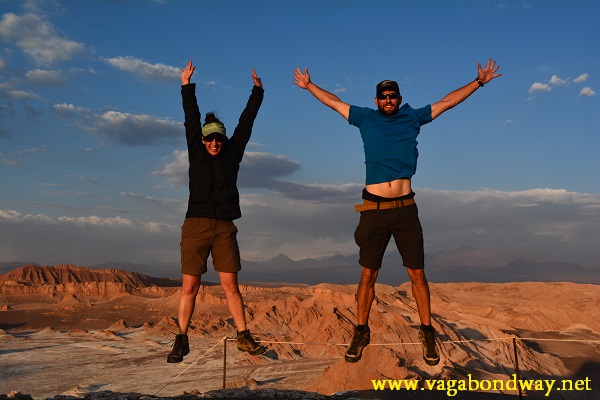 We did a bit of jumping.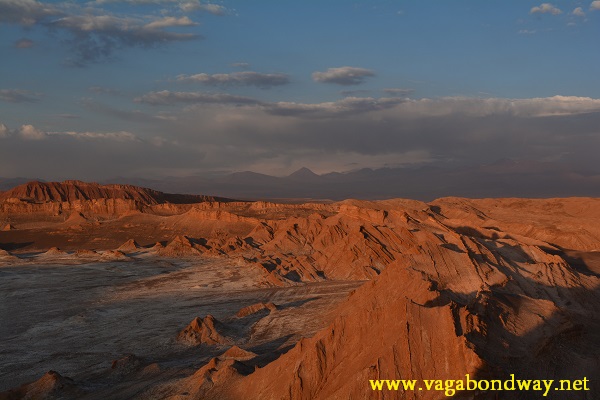 A bit more viewing the scene.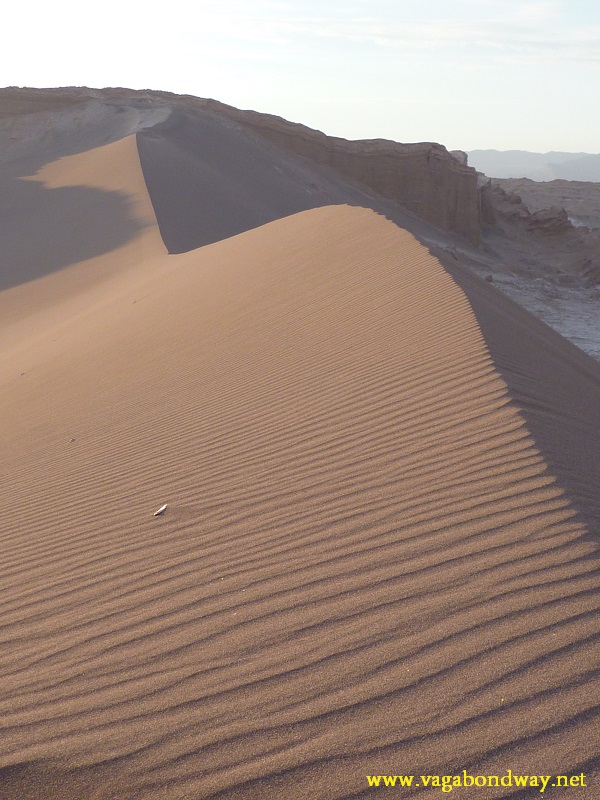 Dramatic shadows cast across the sand.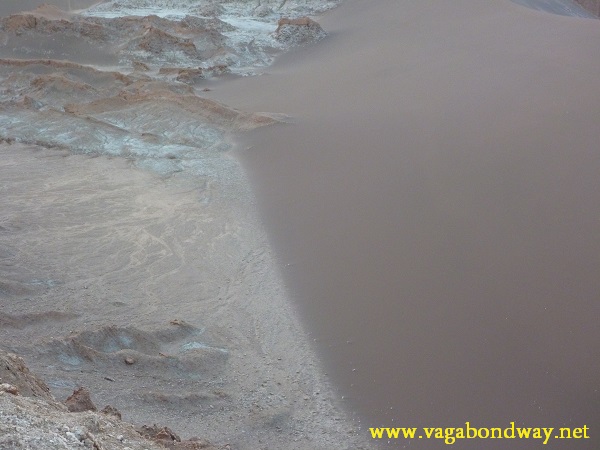 We had to do a double take of this line. It is not a shadow. This was a naturally occurring line between two different color sands.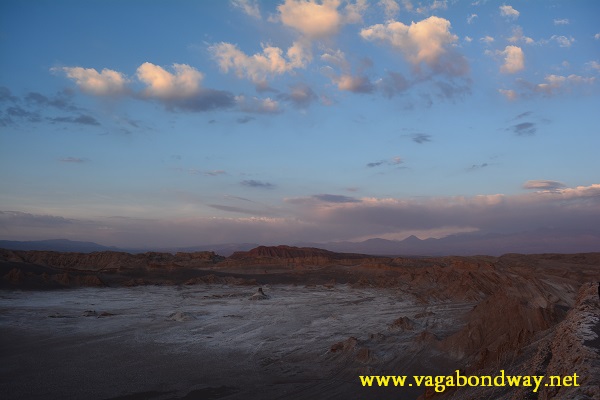 We were surrounded by dozens of people watching the sunset…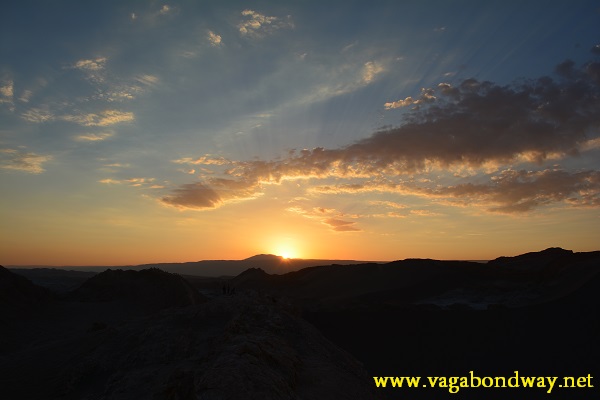 …yet all of us stood together in silence as we watched the sun set behind the Valley of the Moons.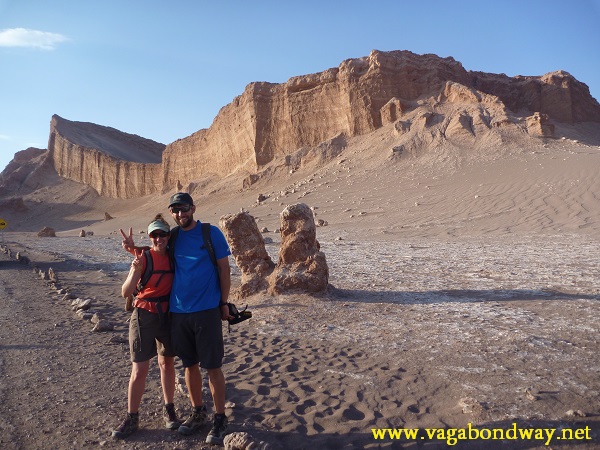 After a great day in the desert, we said peace out to the Valley of the Moons .
If you go:
 Lots of buses coming and going from Calama to San Pedro. Try to plan it so you don't have to stay in Calama.
Buses from Calama to San Pedro ~$6000 sole pp
We stayed at Jama Hostel which was $20,000 sole per night for two people. Lodging prices are super inflated, so if you can book ahead it's a good idea. We wandered around a long time looking for a reasonably priced place.
There are good enough markets for getting what you need and restaurants to eat at. A lot of the hostels did not offer cooking facilities. You have to buy all your water – there is no potable water because the water is so mineral heavy.
For the tour, we went with a place called You Know Chile. There are tons of tour operators all basically offering the same thing. We paid $55,000 sole pp for three days of activities: the geysers, laguna cejar, lagunas altiplanicas and valley of the moon. All of these places were amazing and if you are making the effort to go to this remote desert, you might as well spend some time and see these places on offer.