In the Namibian desert of Southern Africa, next to a giant rock, a small group of highly sociable creatures scurry about the desert. Diurnal, moving about during the day and terrestrial, burrowing into the earth, they live in groups of between 5-40 individuals. What are these little animals that are so cute you will want to pick up everyone you see?
Here's a hint: it is the animal character Timon was from the Lion King.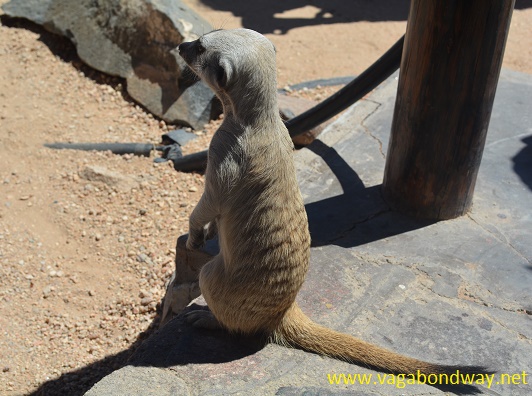 MEERKATS!!!
Meerkats spend a lot of their time sitting like this. They will use their tail as a third leg and often go up further to stand when they are alert. Because of their small size, they have to always be on the look out for predators such as hawks or eagles that will swoop down and snatch them.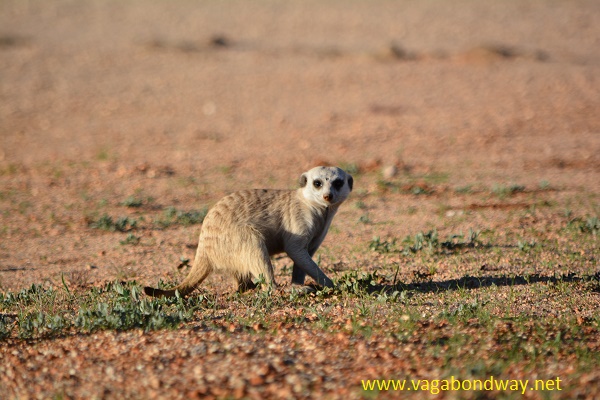 We followed this meerkat around for a good hour and it was like he said,  "Who me? Your hanging out to watch me?"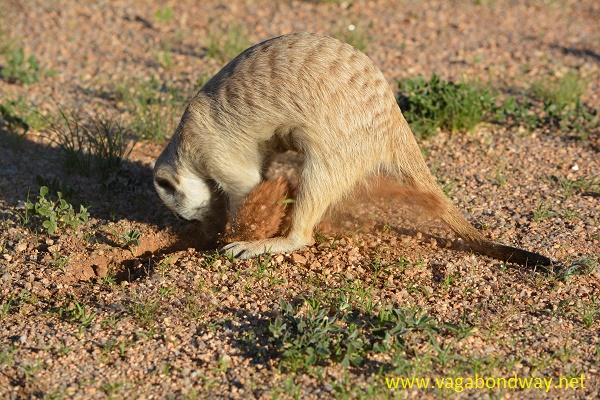 Then it was as it if he said, "Well, I am just going to continue digging for my dinner."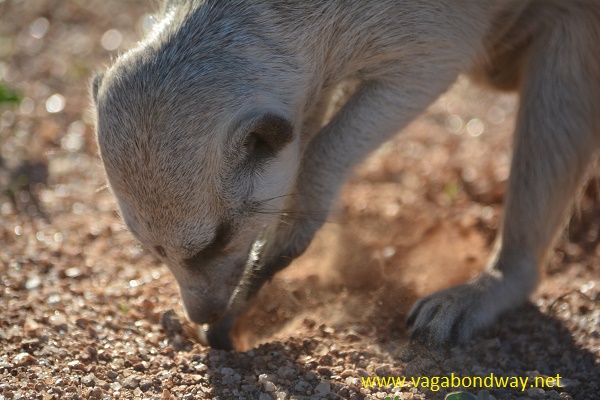 Dig, dig, dig.
I just loved their little paws!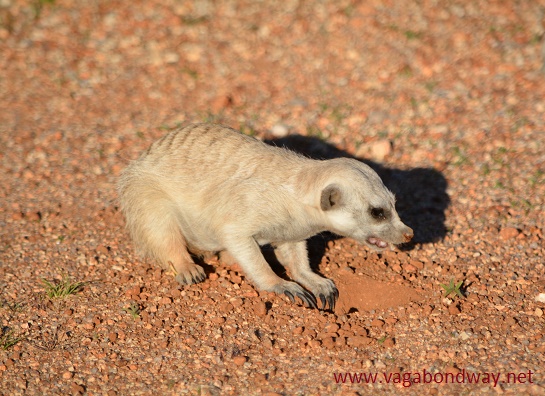 It's always important to remember that even though meerkats have such cute little paws, they are still wild animals. This one's face only looked angry in this shot because he was trying to gnaw down a giant grub he found.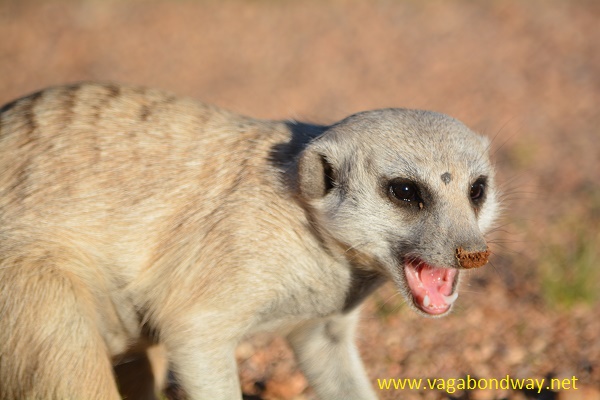 And he ate it. Meerkat diet consists mostly of insects and other invertebrates.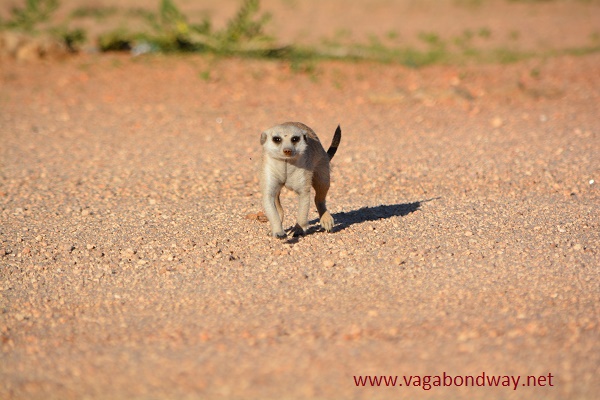 After he devoured his find, he would take off running to find a new spot to dig.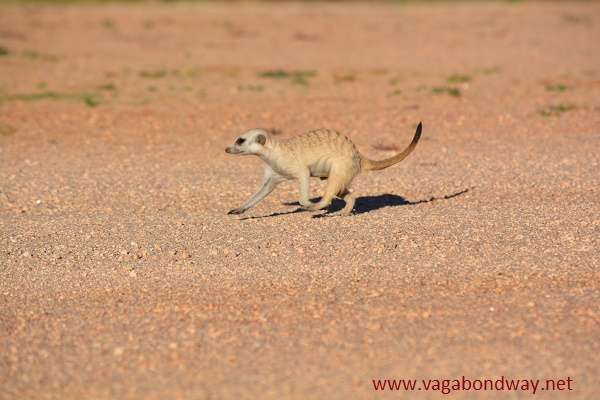 He would dash left, then straight, then left, then right until all of a sudden…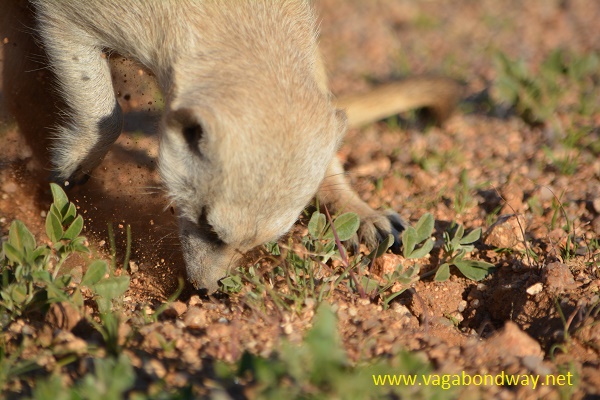 …he'd stop and start furiously digging again.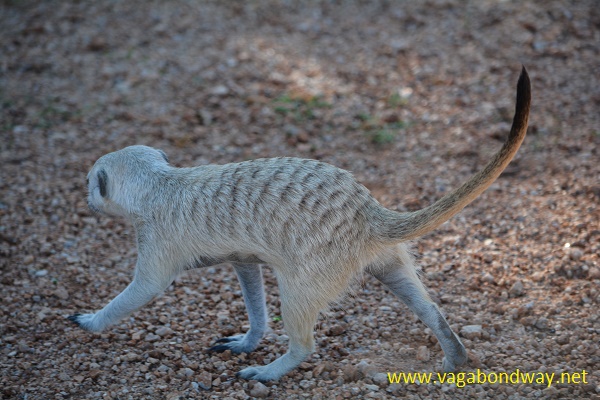 Eventually the sun was setting and it was time to say good by to the precious meerkat who had been so gracious in letting us hang out with him. I just loved watching these meerkats scurrying around and their whimsical antics. If you are ever in a position to view meerkats and they don't run away from you, do not pass that opportunity up! The other few times we were lucky enough to find meerkats, they were a lot more afraid of people and cars. I love to think back on these little guys roaming around out in the desert eating grubs next to one amazing, giant rock.
*    *    *
If you go:
Going to Spitzkoppe is amazing and should be on your 'must see' list anyway. Spitzkoppe offers camping, climbing, hiking and culture. There is a tastefully decorated small restaurant (although we didn't eat there.)  And rubbish is removed daily by someone from the community with a donkey cart. This is a place you want to go! Don't miss out.