Our three month trip to Africa has still been, hands down one of the coolest trips we have ever gone on. For all the "scary" reasons not to go to Africa, there are so many more awesome and better reasons to go. One of those being the Ngorongoro Crater.
If you have not yet heard of the Ngorongoro Crater, don't worry, I hadn't either until I went. After going and driving down into its depths, I'm like – how can every person in the whole world not know how cool this is!!! The Ngorongoro Crater is adjacent to the Serengeti in Tanzania. They are both UNESCO World Heritage Areas and are home to some spectacular wildlife.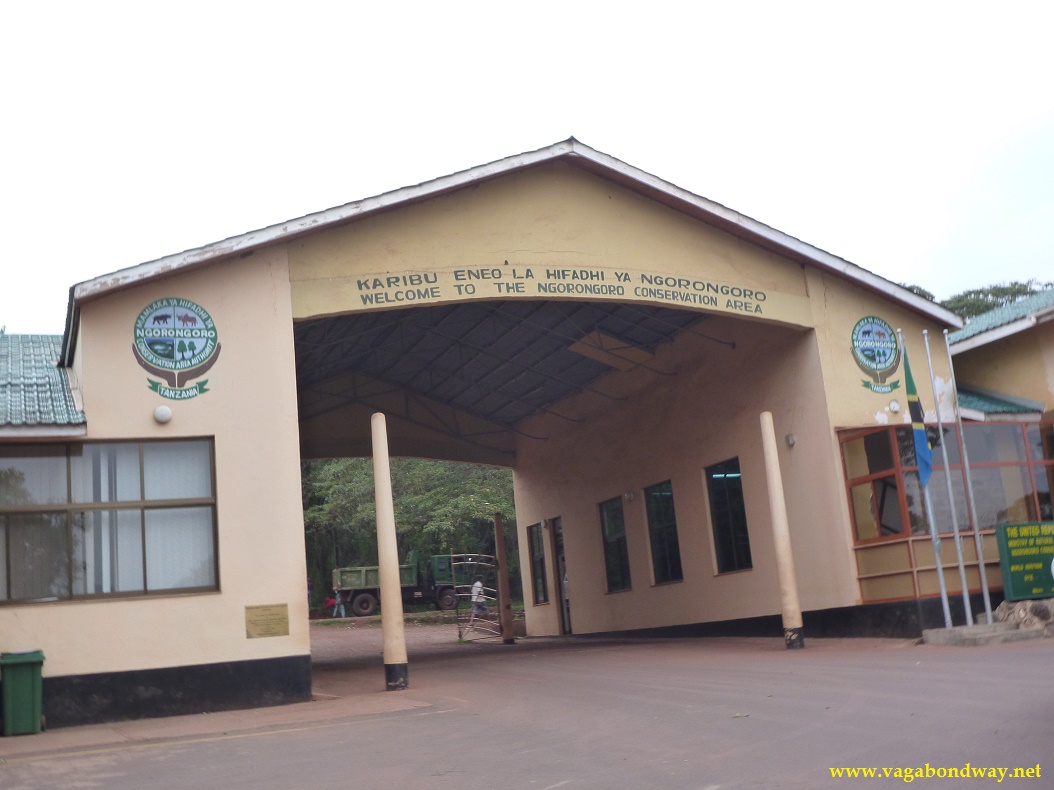 If you go to Ngorongoro Crater, everyone has to stop at the entrance to get their entry fee and permits in order.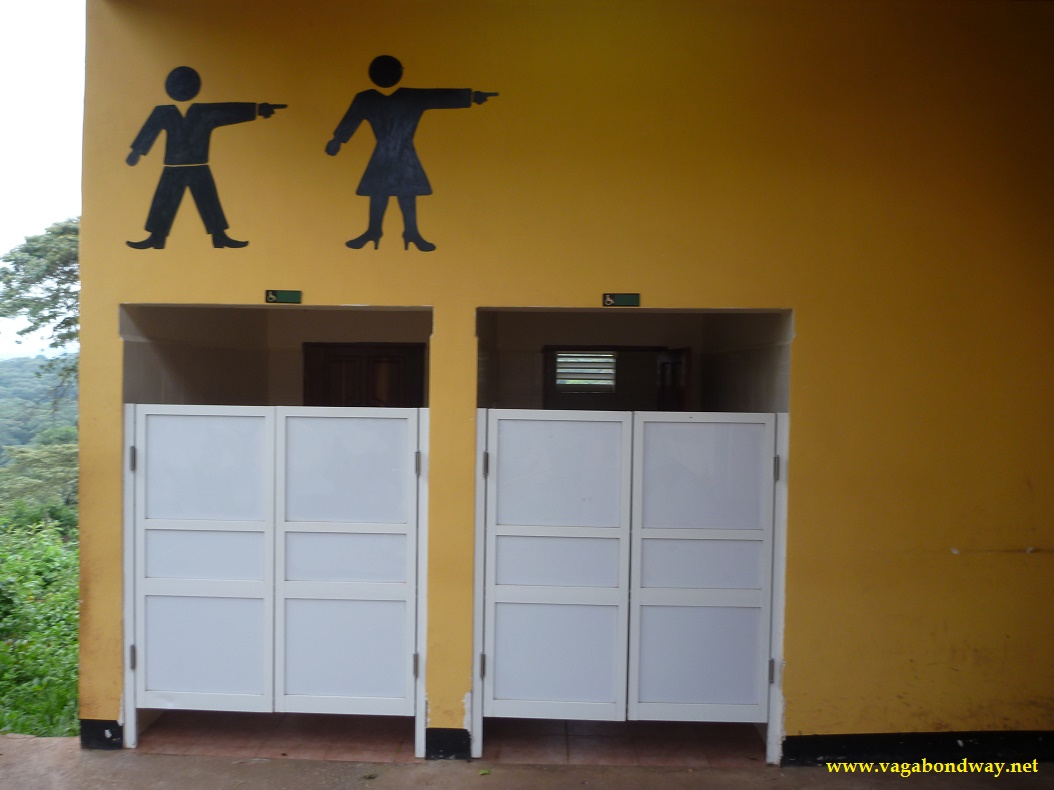 If you need to use the bathroom, follow the signs.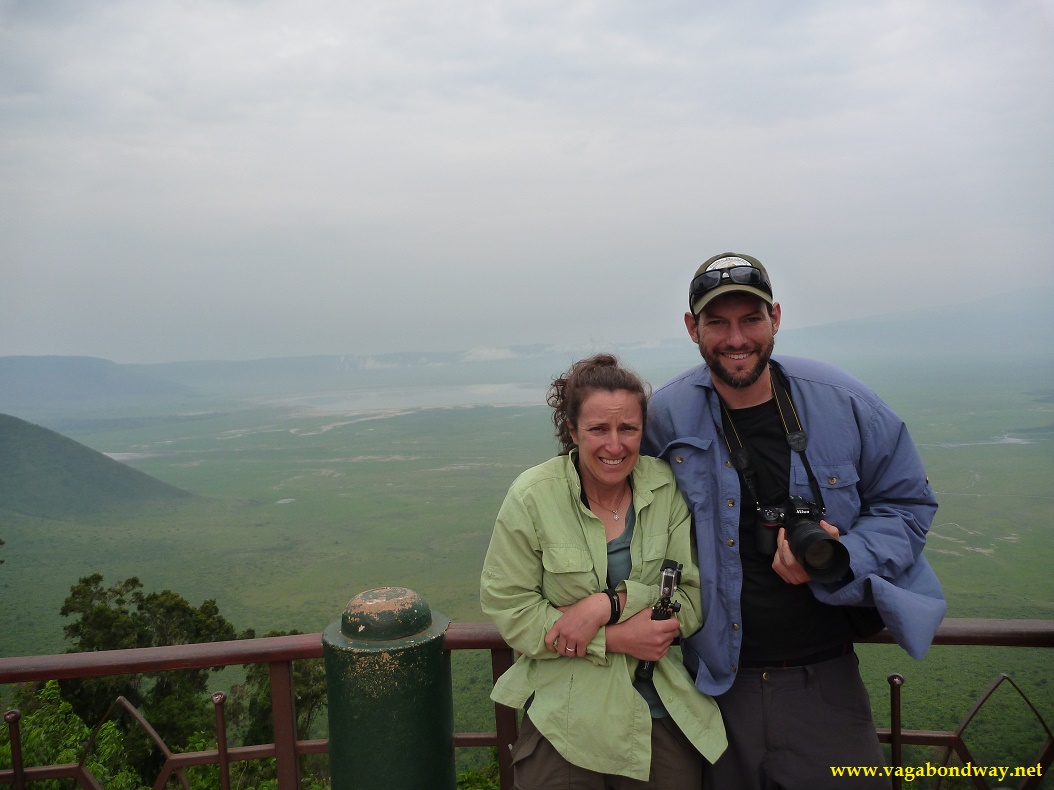 This photo is atop the crater looking down in. It was so windy and cold on top the day we were there! My friend took this picture of us, looked at me and said, 'Oh my gosh Tiff, you look so cold and miserable, I have to take another." I used this picture anyway to indicate just how cold and windy it was on the rim.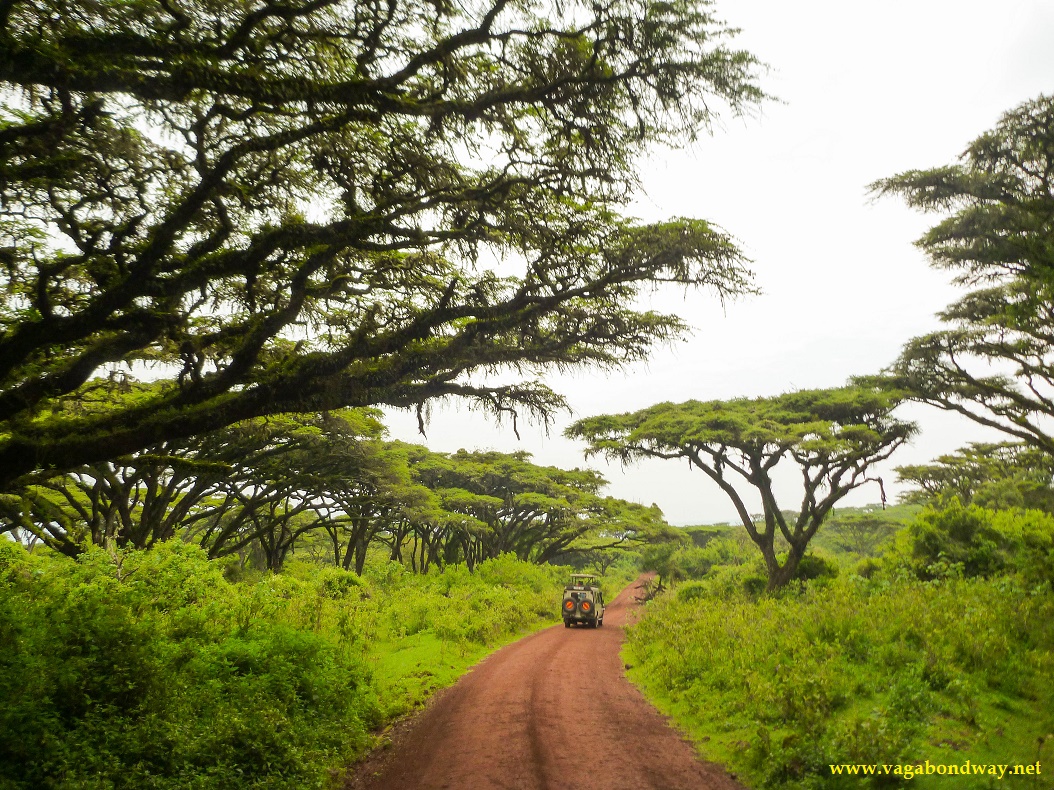 But down below, oh my gosh was this world of green. I just couldn't believe we were driving around in this.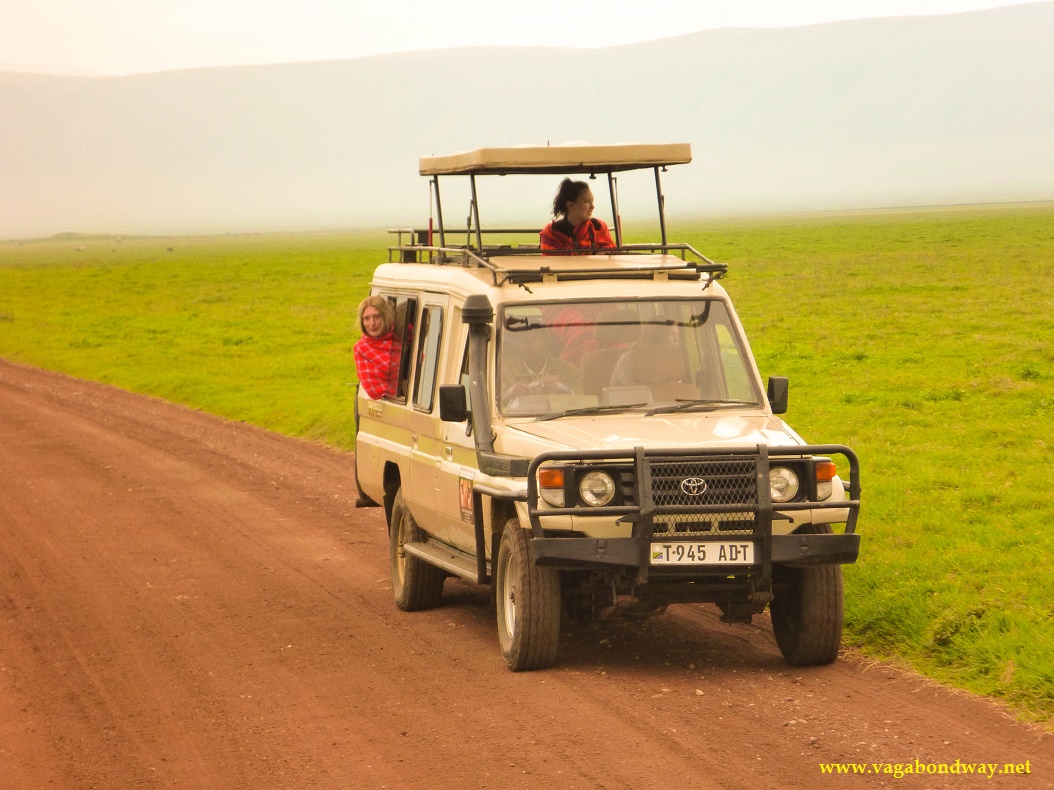 The early morning air still had a bit of briskness to it as we drove around the bottom of the crater looking for wildlife.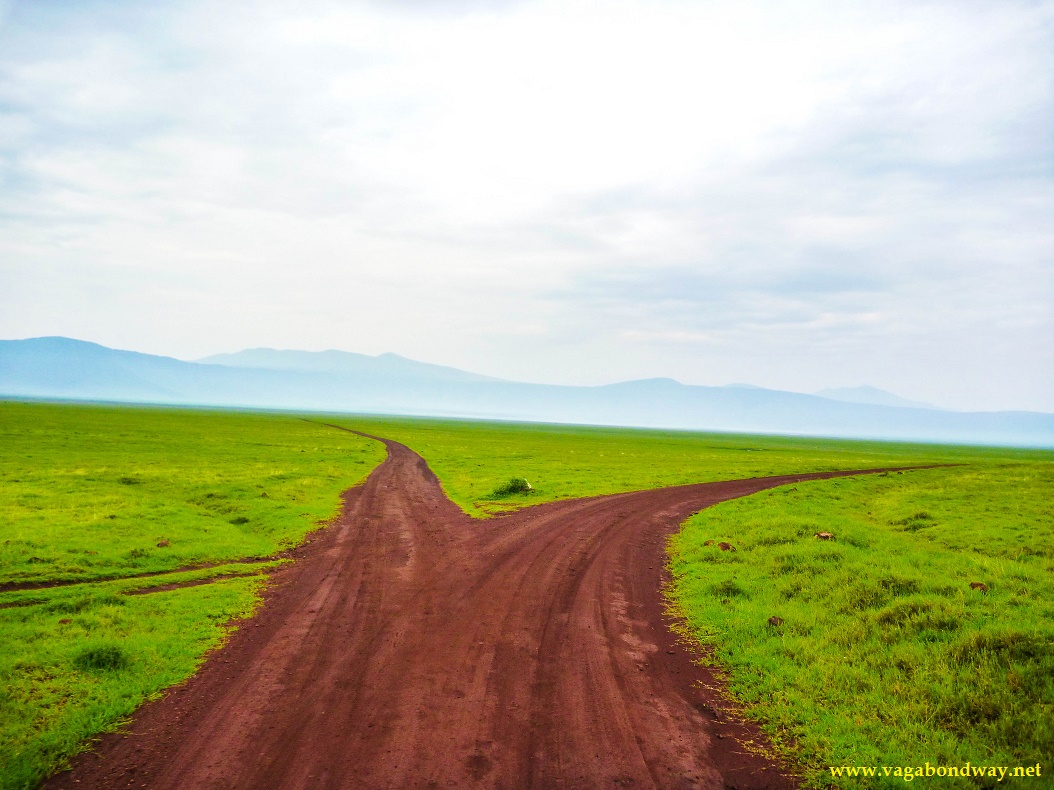 To me, there was such vastness was beauty – and – relief I didn't have to remember how to drive out of there!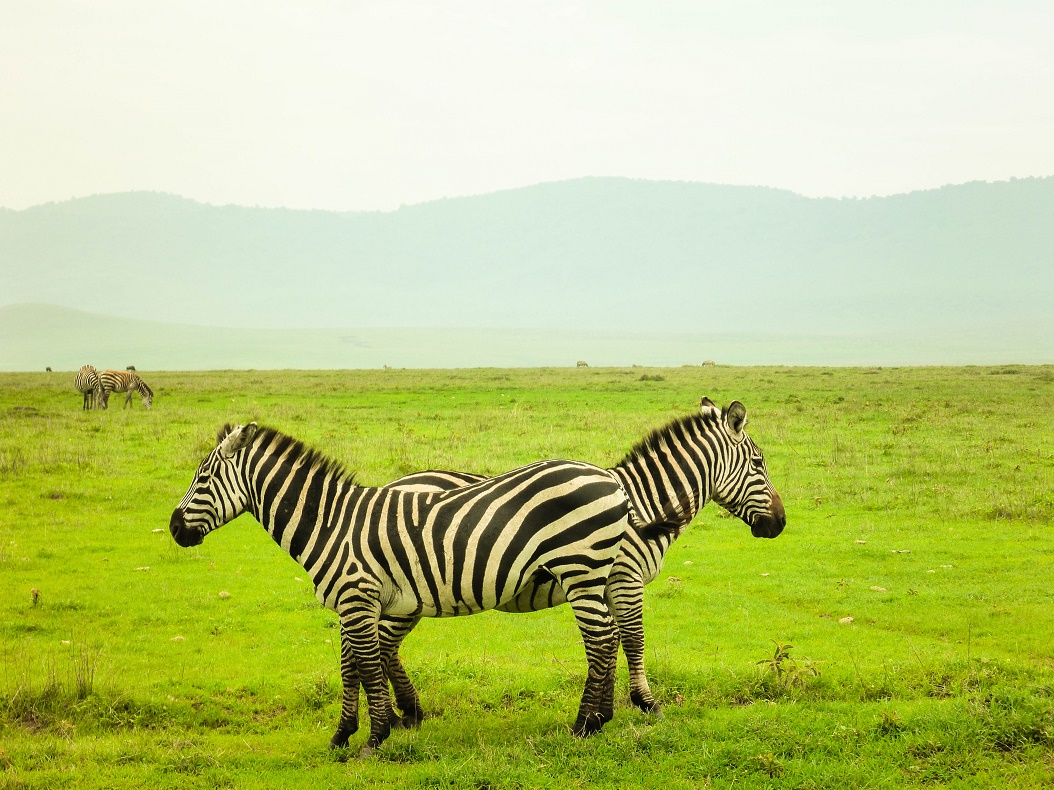 Down in the Ngorongoro Crater was a remarkable amount of wildlife. I wrote a post showcasing some of the animals we saw on the We Said Go Travel website which you can read here.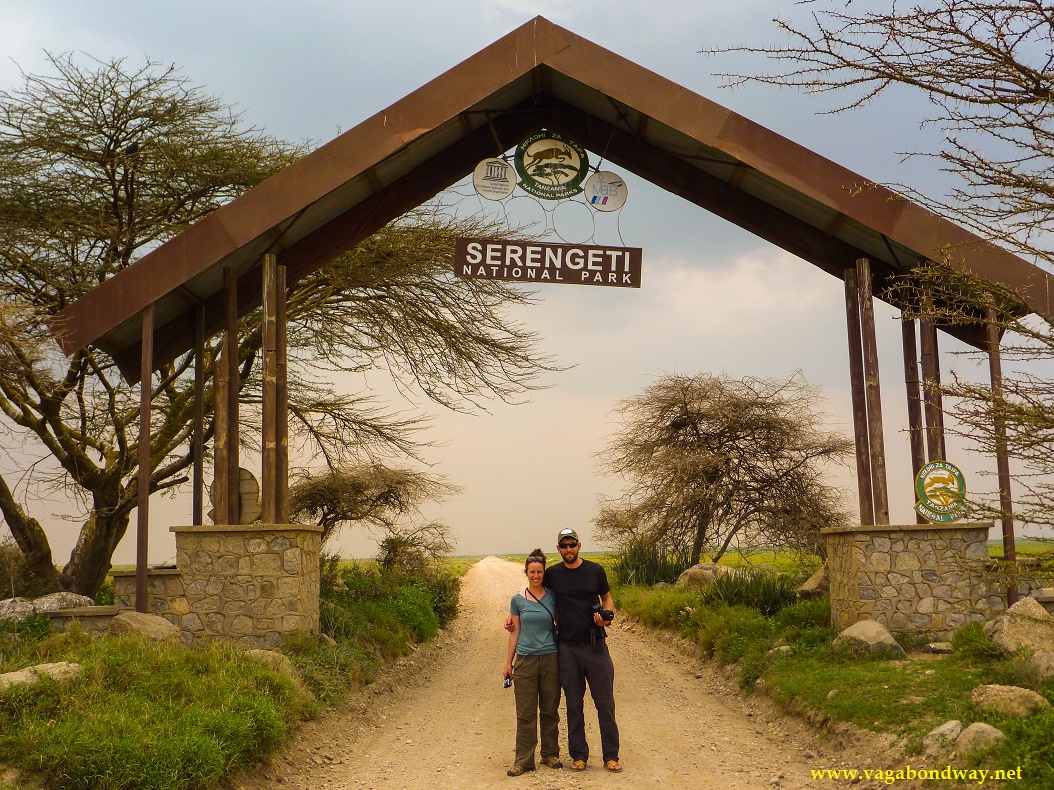 As we left Ngorongo Crater we crossed into Serengeti. Traveling through southern Africa was one of the best trips we have ever done. Learning and experiencing the Ngorongo Crater is a prime example of  one of the reasons I love to travel so much. I could spend my whole life reading books and watching documentaries on a place, but to put myself out there and dig my toes into the dirt, that is how I learn about a place. For me, I don't feel I have to know about all the awesome places a country might have before I leave home. Most of the time, life on the road has a way of giving us the best education there is.
I hope you get a chance to experience something awesome yourself and for more wildlife photos please check out this post:
***
If you go:
This trip was part of an overland trip we took with Intrepid Travel
. Particularly for travel in Africa, we were so pleased with our choice to travel with Intrepid. They were awesome! We were pleasantly surprised with their commitment to environmental standards and also support of the local communities we traveled through. If you are even debating on a trip to Africa, check out Intrepid Travel and just go!!!
***
* Announcement! We're starting a new series on the site called My Story. What kind of traveler are you? How long have you been traveling? Do you maximize your vacations? Have you been able to take time off work? We want to hear from you and share your story! Please email: tiffany@vagabondway.net for more details. 🙂 
** Plan on traveling soon or making a purchase from Amazon? Please consider using the links on our resource page. At no cost difference to you we will earn a small commission to help keep this site running. Thank you so much for this thoughtful gesture.