Hanging out in a pool on the Gili Islands, we met another couple who were traveling Southeast Asia for a year or more as well. Please enjoy this guest post by Rebekah Dawson.
When traveling long term, finding free activities is key to keeping a low budget. When free activities also can provide good exercise it's an even bigger bonus. Free hikes are not always as advertised as they might be in other countries, but they are out there if you know where to look and how to ask.
If you are interested in doing free hikes, particularly in Southeast Asia, there are a few free and low cost things you can do to make your life a lot easier.
Here are 5 tips for hiking in Southeast Asia
1.) Get a SIM card! As my partner says, information is key on the road. It's true! And having data can save you so much time and money. Not only will you avoid getting lost in the jungle, having the internet on the run gives you control of many a situation while abroad.
In Indonesia, we found simPATI/Telkomsel, which we found was the best for both coverage and data rates.
In Malaysia, we used Digi , which had good coverage, but not the best data rates.
In Thailand, we used Dtac , which offers data only SIM cards, in addition to regular specials on data (sent by SMS to your phone). Dtac also allows you to top-up data over the internet, which makes it easier to reload when you need.
As many of us like finding accommodation on the run, having a SIM card is a great way of being able to find a half decent place whenever you need.
Having a SIM, you can ALWAYS book accommodation through Agoda (which you can do on vagabondway's resource page) and get a last minute deal, should you be stuck, or if that's just the way that you roll.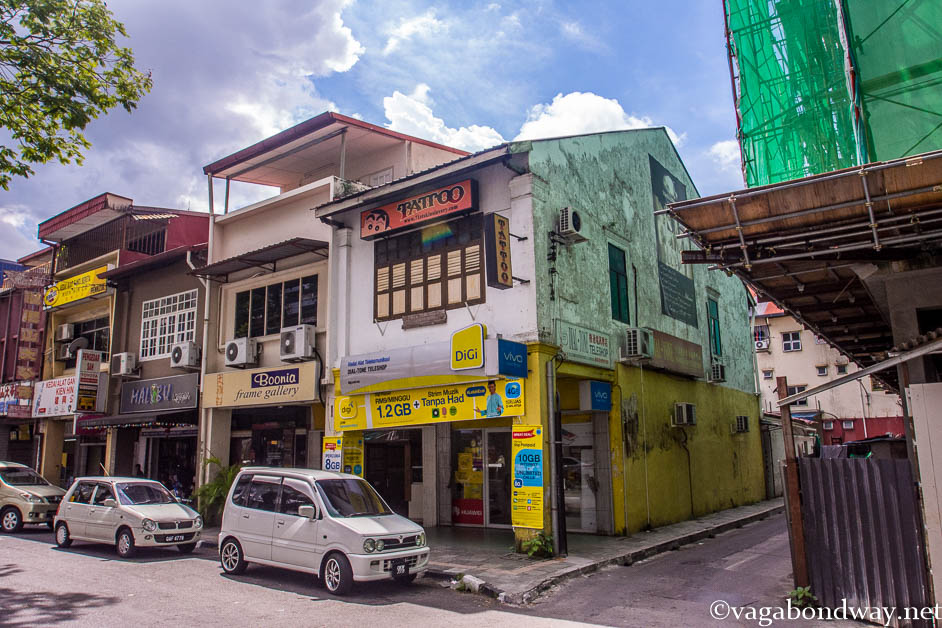 2.) Get maps.me This app maps.me has many roads and tracks mapped out. This will make it less likely for you to get lost, in addition to highlighting walking tracks that are otherwise hard to find out about. Make sure you turn on maps.me before you start the trek, while you still have coverage. You just have to remember to download maps for each country you are in.
3.) Get Strava Another handy application, Strava  will keep a record of the distance, time and elevation gained during your trek. We always make sure to start Strava before we begin trekking.
4.) Get a scooter Getting a scooter will make life easier in so many ways. For instance, getting to the start of many a track, and chasing swimming spots post-hike to cool off. The only exception to this rule are places, such as Penang (and many major cities in Malaysia), where there is access to great public transport – see this map planner. Not only is catching a bus much cheaper than renting a scooter (RM2-5 per person for a trip, or RM30+ per day to rent a scooter, not including fuel cost), it is a lot safer in congested areas, and better for the environment. In Malaysia, we only hired a scooter on Langkawi, as there is no public transport to speak of.
5.) Be safe! Wear light coloured long sleeved clothing (if possible) in mosquito-prone areas, cover yourself in mosquito repellent. OFF! can be easily found in Malaysia, and in Thailand we have found a citronella spray that is about 90 Baht in Big C supermarkets.
Be sure to apply plenty of sunblock, and make sure you have enough water (3L per person is recommended).
If you are enjoying any hiking or outdoor activities, also make sure you familiarize yourself and follow Leave No Trace (LNT) code of ethics. This keeps our outdoor spaces nice and enjoyable for all of us.
Some of my favorite hikes have been in Southeast Asia. I hope you are able to go out and enjoy the great outdoors yourself! Happy Hiking! 🙂
***
Also read:
Fabulous Free Penang Hikes in Delightful Malaysia
Must Do Free Langkawi Hikes, Malaysia
***
Where have you experienced some of your favorite hiking?
***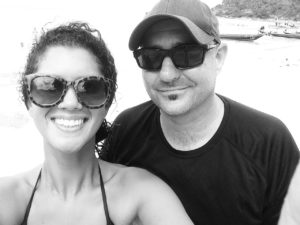 About author: Rebekah Dawson
A lover of all things travel, Bek, and her partner Dave, left Perth, Western Australia with nothing but a camper trailer and a 4WD, about a year ago. Since leaving home they have spent nine months exploring the top end of Australia, before commencing the overseas leg of their open-ended adventure. The last few months have seen them visit the Gili Islands, Peninsular Malaysia, and southern Thailand, with twelve more months of Asia on the horizon before they intend on returning to Australia. Bek and Dave met the creators of Vagabond Way during her first week abroad, and haven't stopped discussing all things travel with them since.
***
** Plan on traveling soon or making a purchase from Amazon? Please consider using the links on our resource page. At no cost difference to you we will earn a small commission to help keep this site running. Thank you so much for this thoughtful gesture.