Every picture I have seen of Iceland has been stunning! When Claire from Traveltio contacted me to ask if she could submit this guest post on Iceland, I was like heck yes! We will make our way there eventually and in the meantime, here are some great tips and photos to entice you to consider making the trip or stopover to Iceland happen! Enjoy! 🙂 
Iceland is unlike any country you've ever experienced, and I don't say this lightly having traveled to 6 continents all over the world—it's just got that special something. From lava fields to glacier beaches, the one of kind landscape is what wanderlust travelers dream of, and that's not even mentioning the Northern Lights.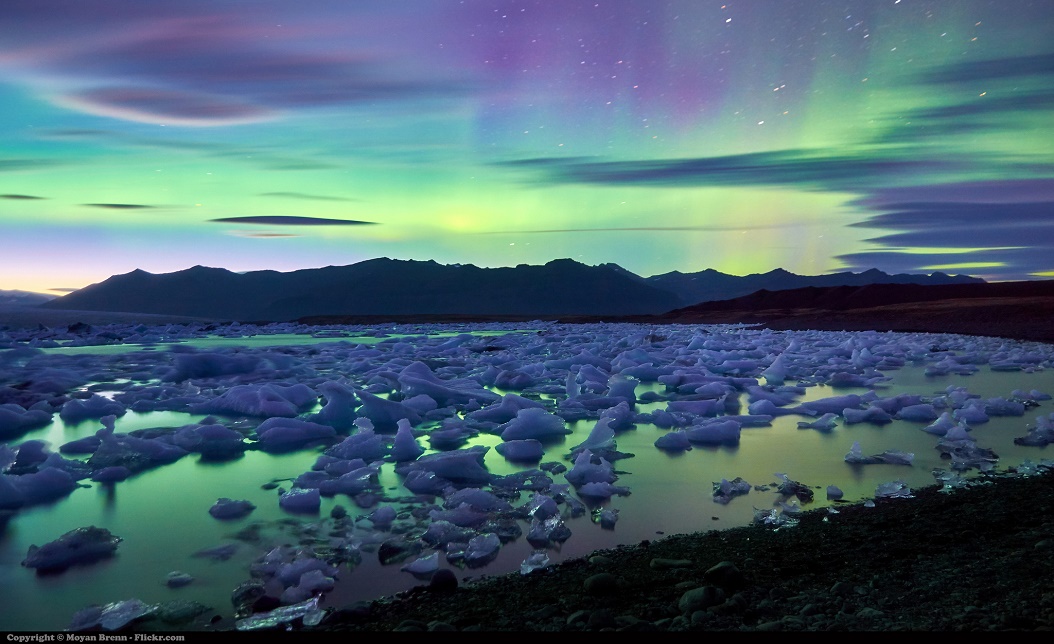 But for budget travelers, a trip to Iceland can seem like it would break the bank, so check out these tips for making a trip to Iceland more affordable and you can experience the greatest Iceland has to offer sooner rather than later.
     1. Plan a stopover.
One of the great ways that I save money when traveling is by using a stopover journey or a long layover to visit places for a short period of time, and with Icelandair popping out great rates for flights, there's no better time to make it work for your budget.
If Icelandair doesn't have a package for you, try using a website like Kayak that will let you request an extended layover in Iceland—you can kill two birds with one stone by making the country a stop along your regularly planned vacation, even if it's only for 24 hours. Another bonus in Iceland is that you don't have to worry about currency exchange (they take credit and debit everywhere) meaning that's one less thing to worry about along your journey
     2. Rent a car.
Iceland is big and the landscape is beyond compare, and to capture everything you're going to need to rent a car. I know this may seem totally backwards and counter-intuitive for the budget conscious, but self-guided is almost always better than a package tour, so don't be afraid to get out a map and get going on the Ring Road. On my second time in Iceland we took this fantastic route over 8 days and really got to enjoy all the great landscapes and natural formations that make Iceland so unique. So get into the car and break out your maps—this is the way to get out of Reykjavik and have the time of your life.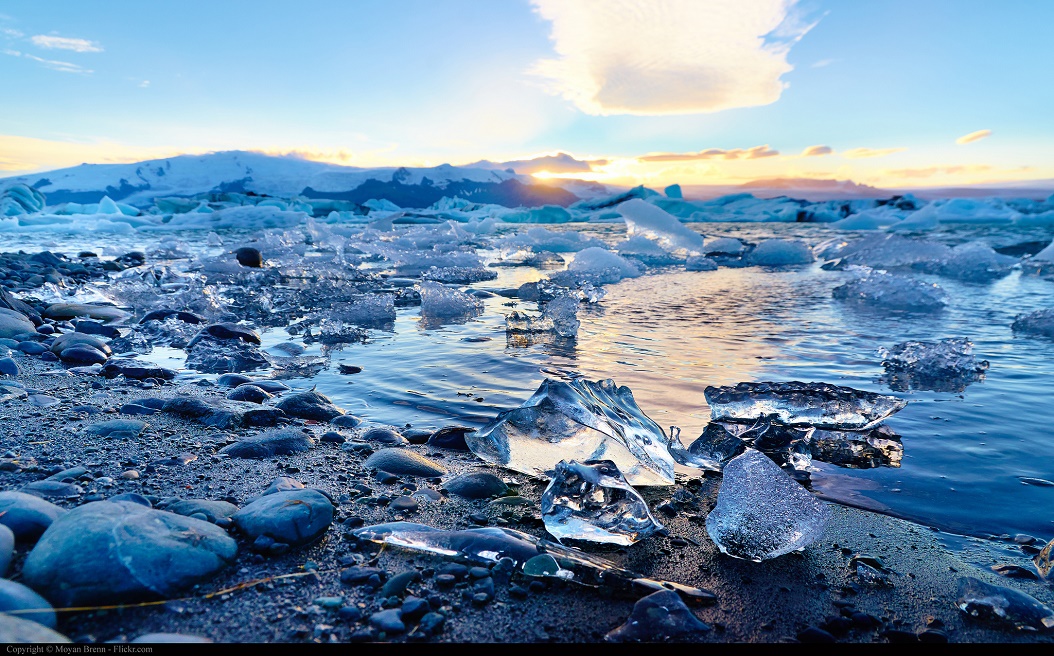 Here are my tips for making the best of it on a budget:
Take your own toilet paper! This isn't a joke, the stops are few and far between.

Always get gas when you see a gas station and since diesel is cheaper than petrol, I suggest renting a diesel car for this trip.

Be prepared for one lane bridges and tourists stopping in the middle of the road for a snapshot. It's definitely a common occurrence during tourist heavy seasons!
 3. Take a friend.
The best way to keep prices down is to travel with a group, and Iceland is no different. A pair makes things better, but if you can take four, that's really great. As far as I'm concerned, you should fill up the car to the brim and then enjoy all the show tunes you can now reenact on the road with your own roadie chorus crew.
If you're a solo traveler, try to make a friend in your hostel, on the plane, or maybe even at your Airbnb—it will make traveling that much cheaper and that much more fun.
     4. Use the apps.
Iceland is not like Rome—there aren't a million guides out there telling what to do and where to go, which is why I love the apps that I use here.
From the 112 emergency app (it's their version of 911 and sends direct SMS texts to for help) to the Iceland Road Guide, it's all about navigating the country either. I also have a special mention for Vedur weather app and Appy Hour for their handiness; Vedur helps navigate the temperamental weather and Appy Hour is your answer to the best Reykjavik beer prices.
     5. Prep Your Phone.
My first trip to Iceland was between a flight from Rome to New York, and since I was already prepped for Europe, I already had a SIM card that worked in Iceland as well so it continued to save me the $10/day fee Verizon was going to charge me. To save in Iceland, I suggest you grab one as well.
Pop in the tiny chip, and everything should start automatically, giving you local rates and local service. If it doesn't work on it's own, try unlocking your phone—sometimes the service provider's geolocation services tries to stop you from being able to use a phone service different from theirs, but it's easy to get around.
     6. Budget your food money.
Any place remote suffers from high prices, and Iceland is no exception to this rule. From gas prices to alcohol, there's a lot of ways you can spend big if you aren't careful. For keeping food under budget, here are my tips:
Learn to love the Icelandic hotdog. It may not be the fanciest cuisine but you can get it just about anywhere and it's a local favorite.

Stay away from drinking, liquor prices are through the roof. If you don't want to take that option, make sure you download the drink app Appy Hour that I mentioned before.

To make sure you get a full taste of local fare without spending big, try the delicacies in appetizer size—you can get the same great taste of Icelandic fish and lamb without shelling out too much.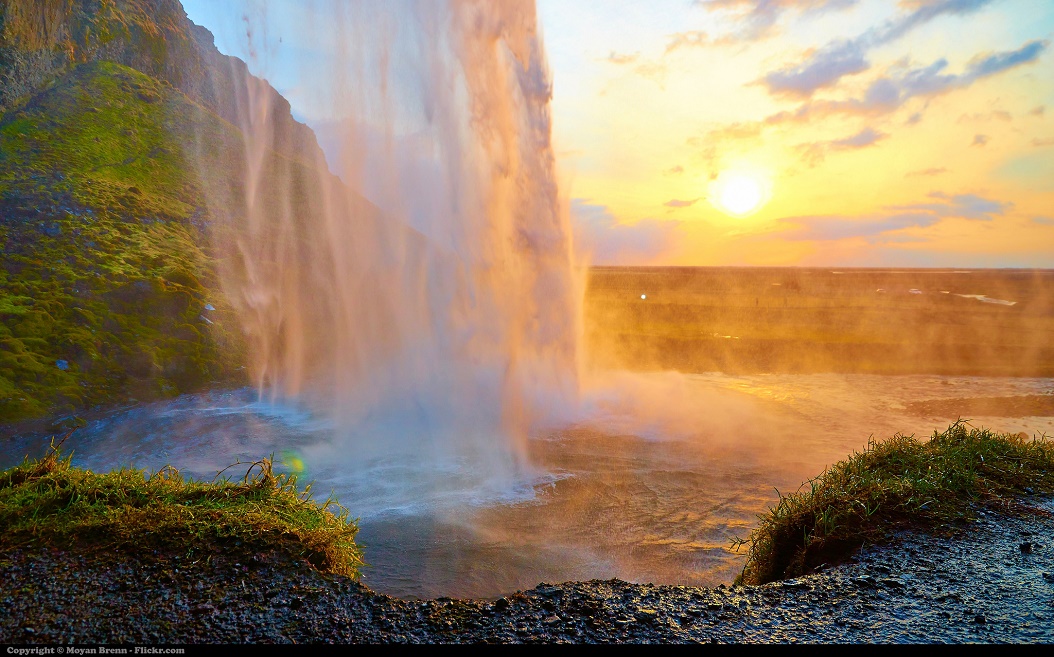 Iceland became one of my favorite places in the world after I visited two years ago, and I've been back twice since then just to relive that great first experience. From the glacial beaches to the beautiful Northern lights, I suggest everyone get to saving and packing because this is one destination you aren't going to want to leave off of you world travel list of must-see's.  
Until next time…bon voyage!
Author Bio: This guest post is brought to you by Claire Lovesti, the nomadic vision behind Traveltio, a beautifully designed and well written blog detailing Claire's journey over 3 continents, 16 countries and 38 cities. And counting.
Photo credit:
Image rights reserved by Moyan Breen and used under CC BY 2.0
***
* Announcement! We're starting a new series on the site called My Story. What kind of traveler are you? How long have you been traveling? Do you maximize your vacations? Have you been able to take time off work? We want to hear from you and share your story! Please email: tiffany@vagabondway.net for more details. 🙂 
** Plan on traveling soon or making a purchase from Amazon? Please consider using the links on our resource page. At no cost difference to you we will earn a small commission to help keep this site running. Thank you so much for this thoughtful gesture.