November saw us wrap up our time in wonderful Thailand.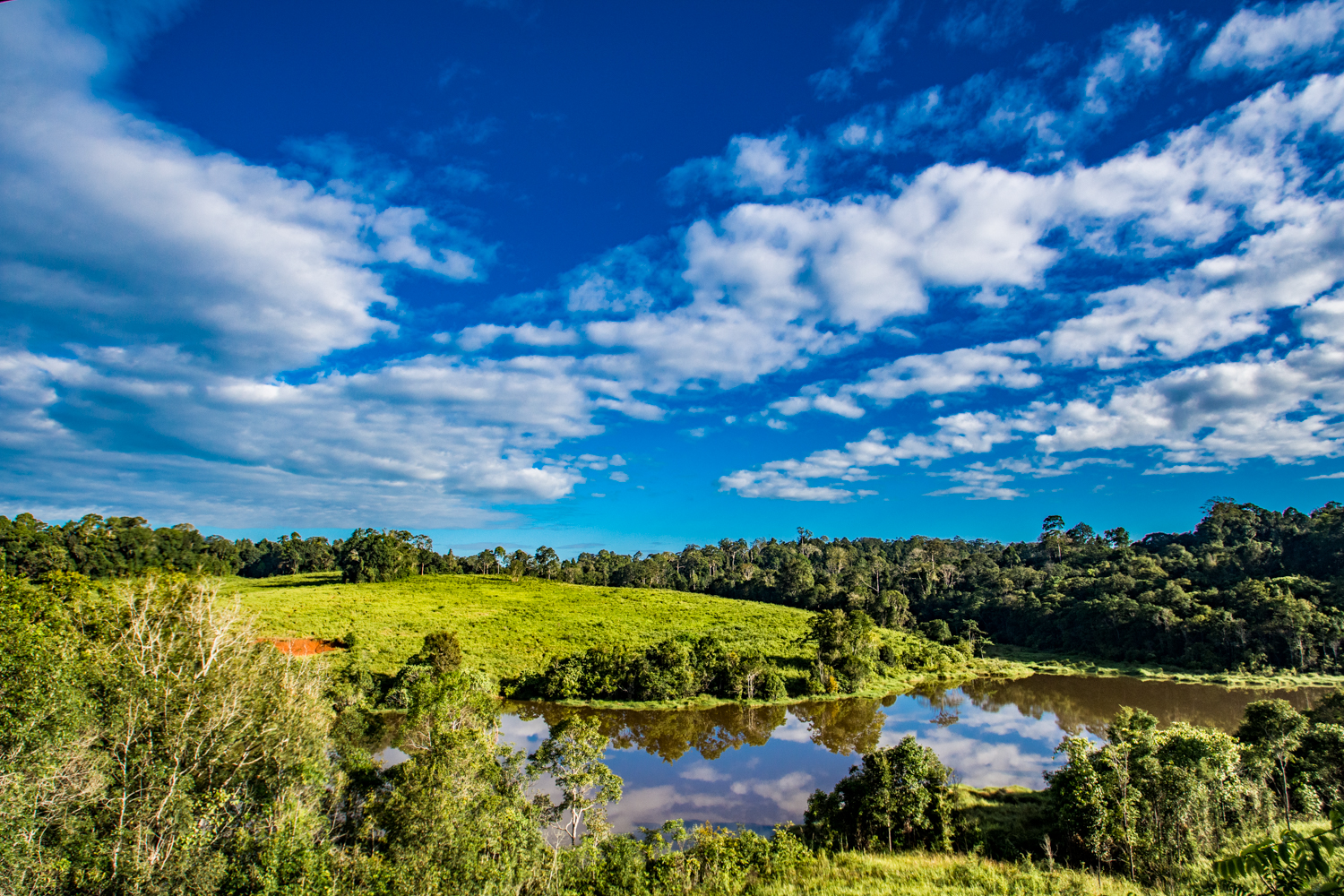 Our Thailand budget is higher than normal because we had planned for a long time to get fairly extensive health checks up and teeth cleaning done while we were in Bangkok. Neither Chris nor myself have ever had our cholesterol, blood sugars, etc, checked and at ages 33 and 34 we figured it was a good time to get a base line and make sure nothing in our bodies were going crazy. We also got a bunch of ultra sound, x-ray type of stuff done as pre-emptive health care.
So I did two breakdowns of this months Thailand budget. One is what our normal travel budget would have been. Then second daily total accounts for having all our medical stuff included.
For the month of October for normal travel budget we spent…drum roll please….oh wait we still don't have any drums. But we do have Tiff standing next to this skeleton at Wat Tha Ka Rong, a place full of interesting and odd objects and art.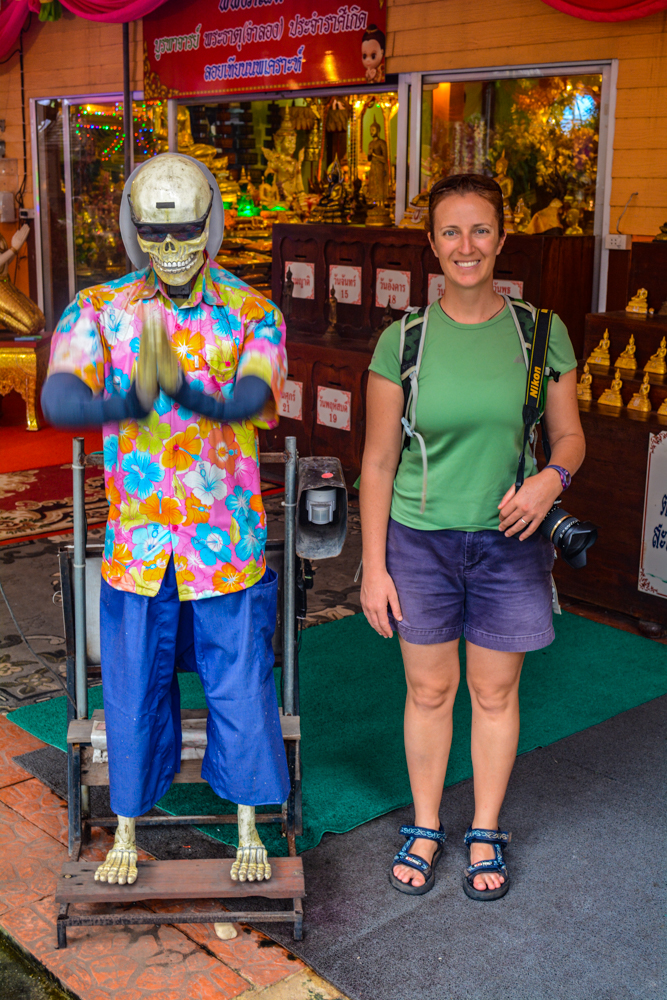 …we spent $1409.51.
This breaks down to $49.98 per day for two and $23.49 per day per person.
If you count all the health stuff we got done that adds in another $853.61. (Keep in mind, we got a lot done for that cost: Tiff got a full ultra sound and EKG of her heart, we both a lot of blood work, ultra sounds, x-rays, tests, dental cleanings, fillings, etc.)
Full amount spent was $2263.12.
That breaks down to $75.43 per day for two and $37.71 per day per person.
Some highlights of this month were:
Renting a car and spending a week in Khao Yai National Park.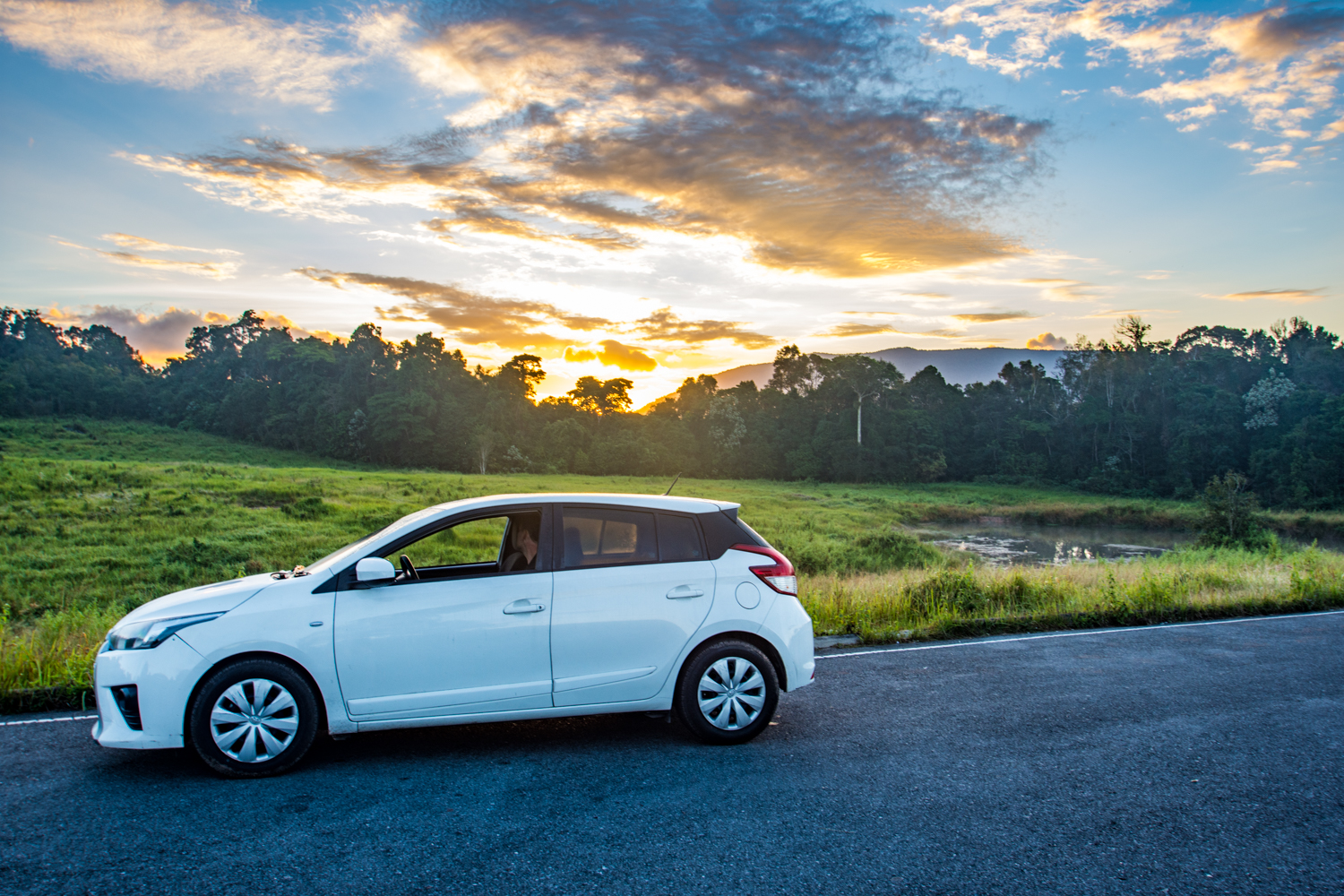 This was amazing and so worth the money! Chris was looking at the map and noticed the Bangkok domestic airport was fairly close to the edge of the city as opposed to the domestic airport which we would have had to drive farther into and around the city to access. By renting from the domestic airport we avoided almost all city driving and had a super easy access point to get on and off the expressway. Way to go Chris!
Khao Yai was a place we were SO glad we had figured out how to explore the park on our own, for multiple days and not be on a tour or anything. Having the freedom to follow our gut to where we thought and hoped the wildlife would be was totally worth it!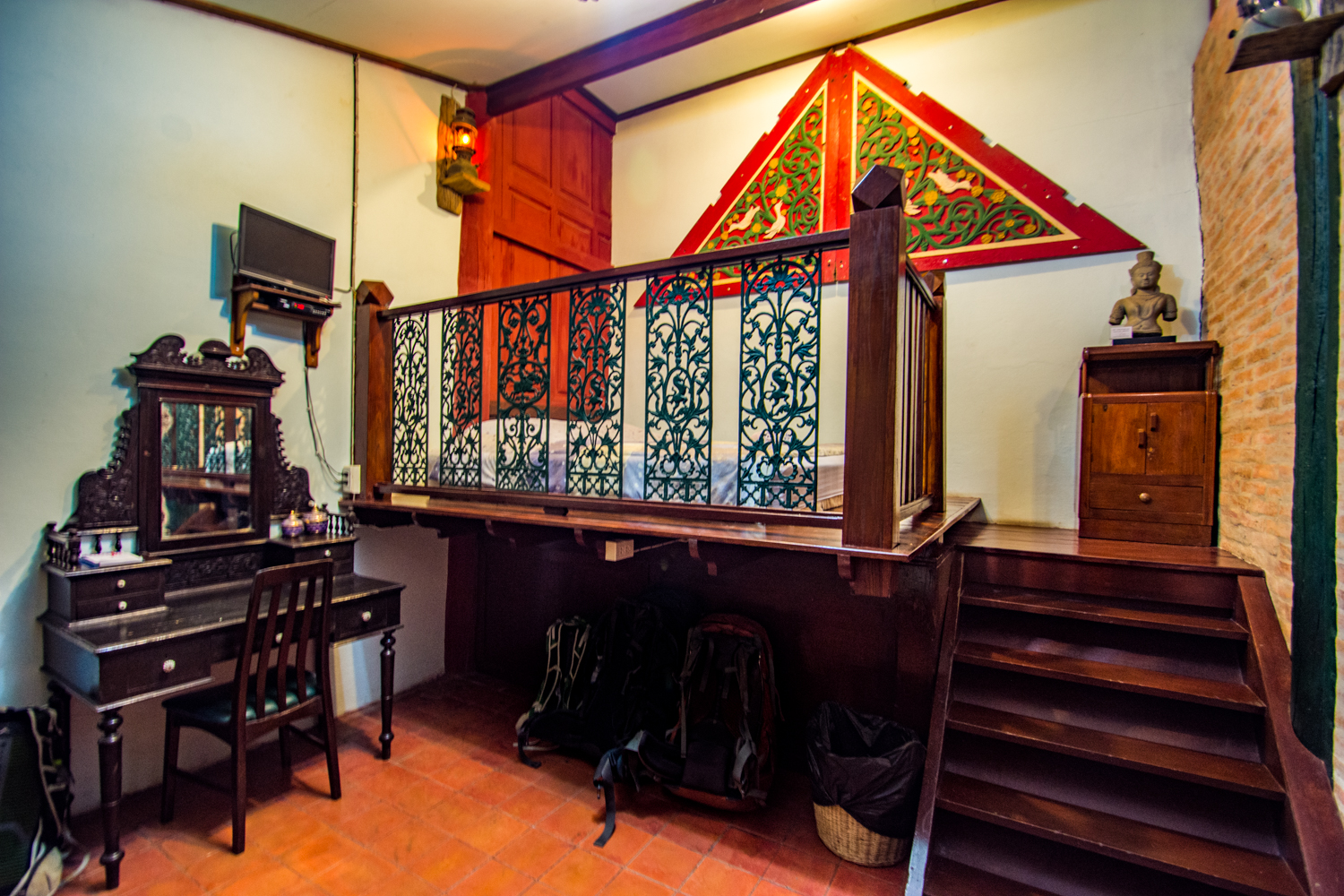 Being savvy budget travelers is not always about looking for the lowest cost room but the best value room. For $15 USD per night this was our digs at Ayutthaya Bouchic Hostel while we visited the ancient UNESCO World Heritage ruins of Ayutthaya. Included in our stay was AC, private bathroom with hot shower, toiletries, hot water for coffee, cooked breakfast and use of bicycles. We almost always make our bookings with Agoda and earn triple points. We get Agoda points (which accumulate to count for free nights), United Airline points and credit card points.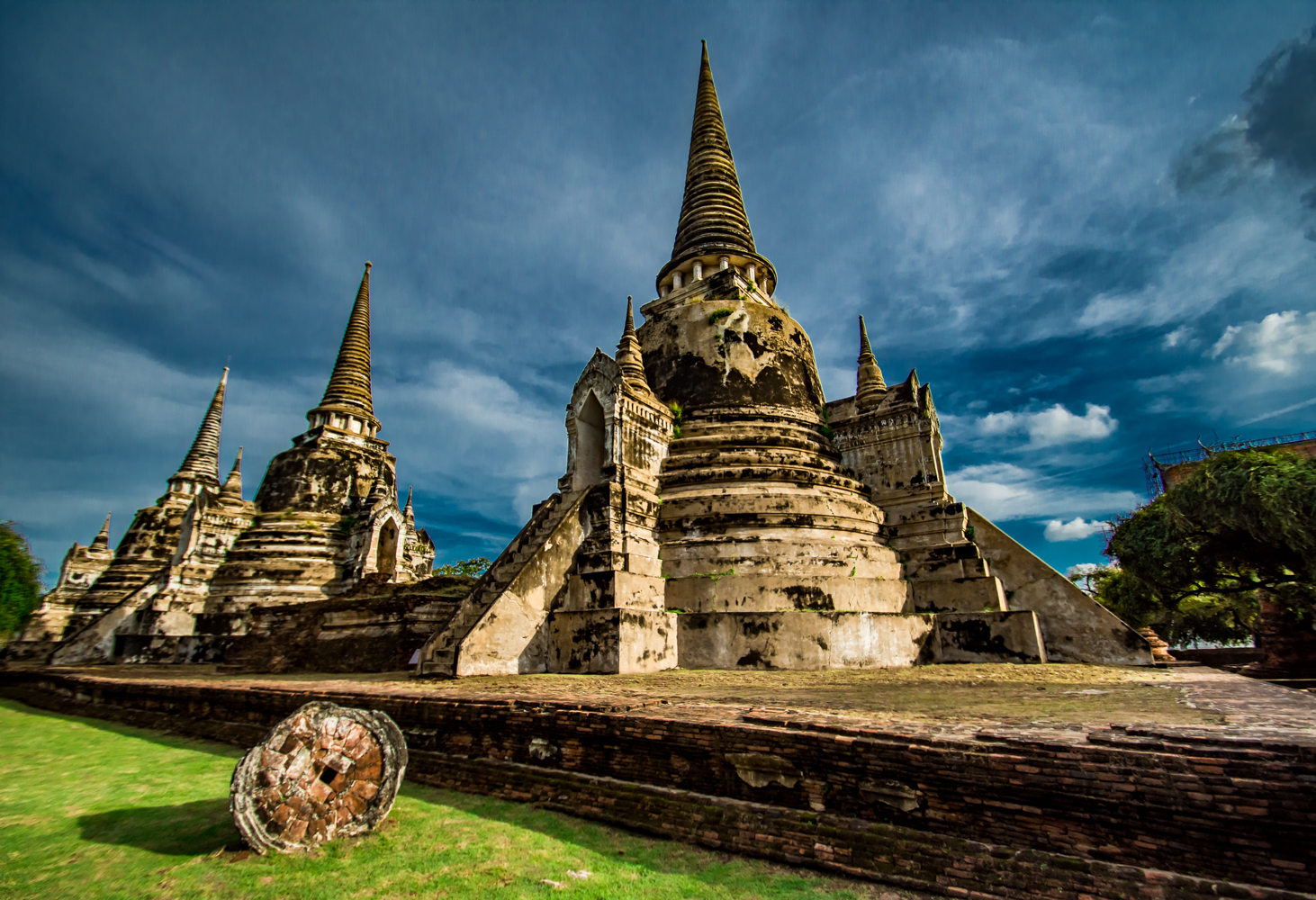 We also spent four days or so biking all around the UNESCO World Heritage city of Ayuttaya. There are so many temples and bits of history to take in there. We also biked around Sukhothai which is a slightly smaller UNESCO world heritage city.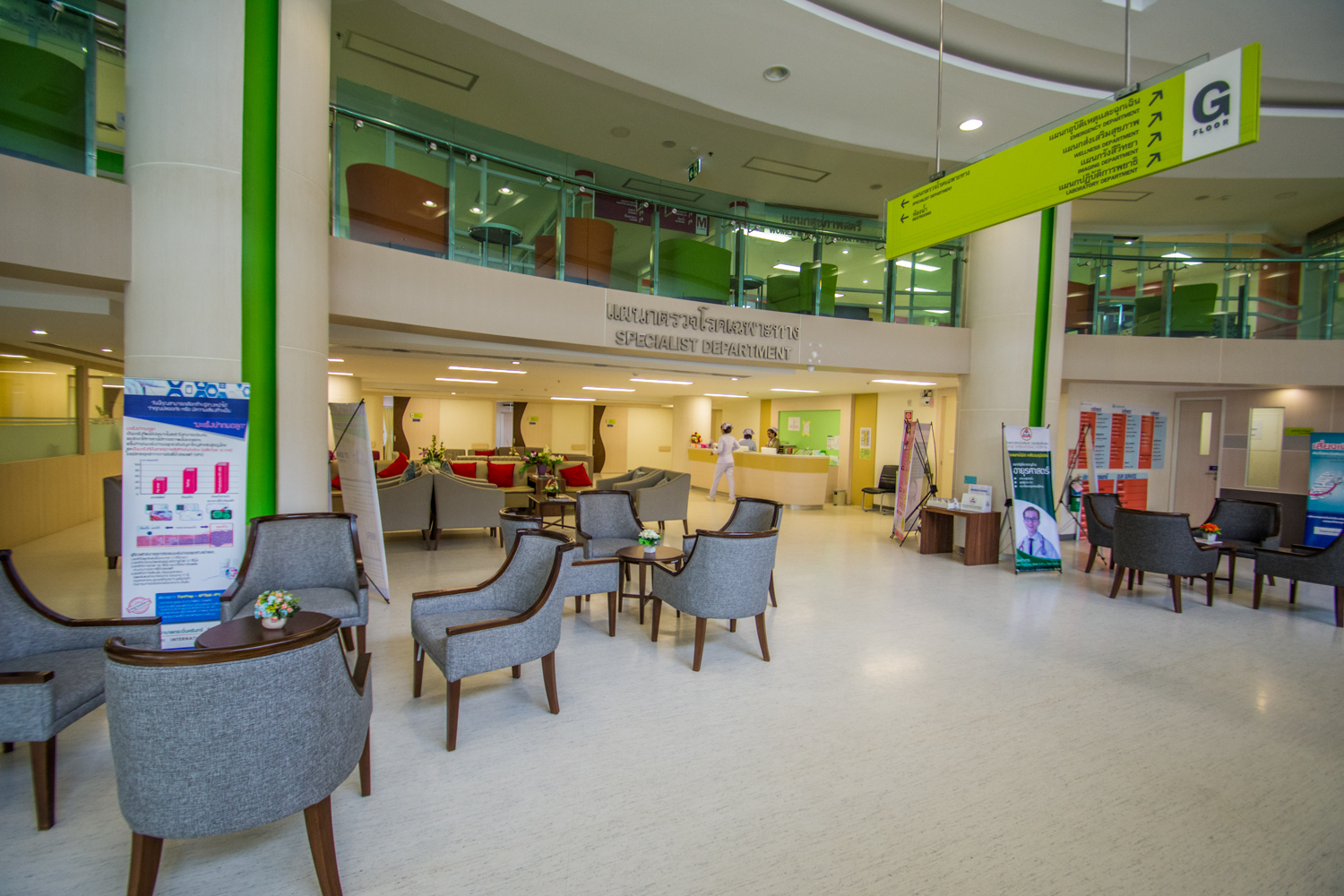 If you are signed up for the newsletter you would have already read that Chris got bite by a stray dog. It all turned out ok, but he did follow through on the rabies shots as a precaution. Prior to having this experience I always thought this would be a huge ordeal. It was a pretty straight forward affair. Chris went to a hospital a total of five times to get a shot in the arm. So between that and getting our health check ups we have seen a fairly good number of hospitals in Thailand. Of course health care varies greatly from cities to small communities. We just planned to be near a fairly large-ish town when Chris was due for a shot and googled the hospitals in that area. The facilities were phenomenal. We received excellent, professional and very efficient health treatment across Thailand.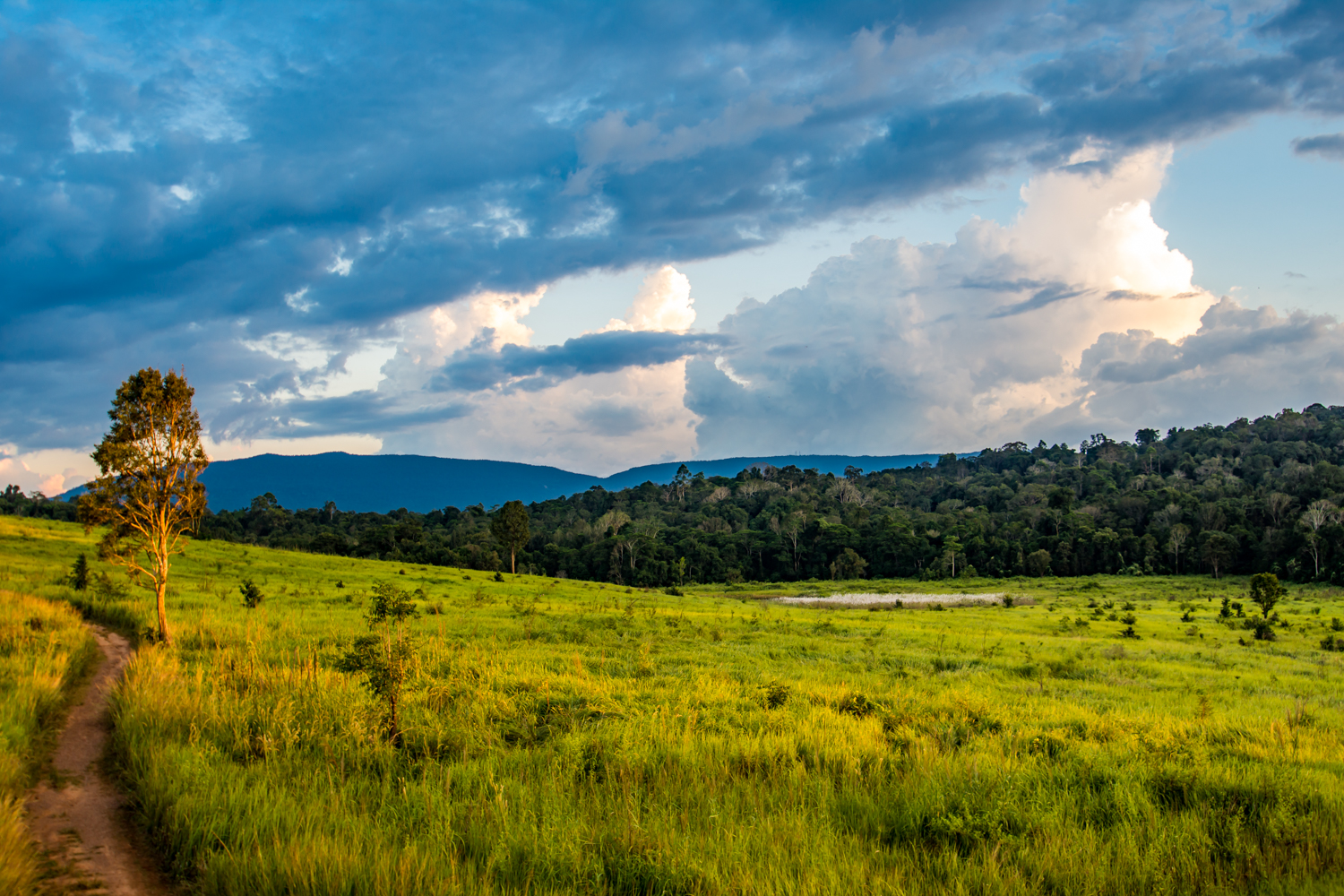 This month has felt so wonderfully full. Sometimes what we have done just in one day feels like it could have been an entire trip in and of itself. We felt like we had amazing experiences for the money we spent and were very thankful for all of them.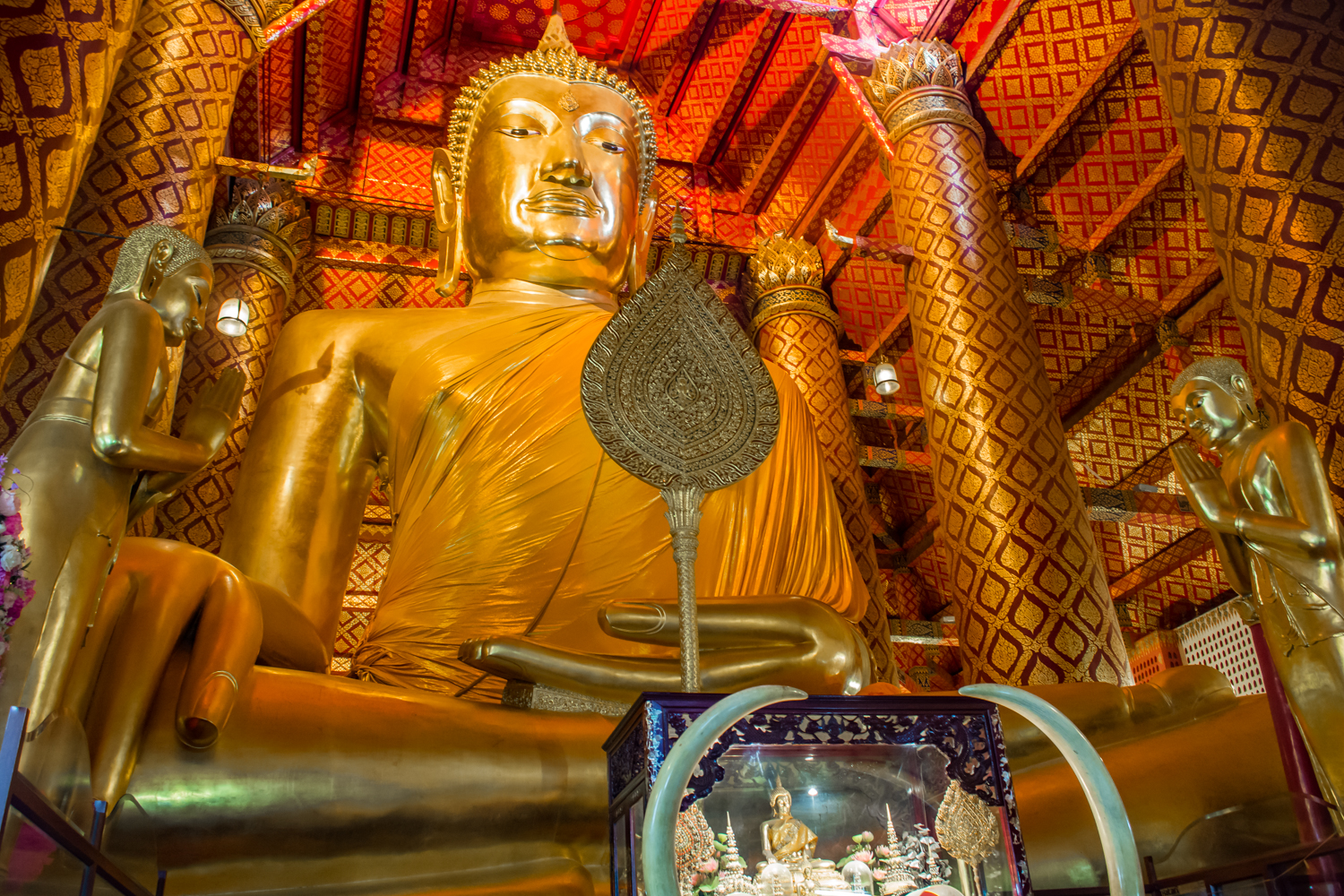 We would love your feedback on these budget posts. Do you like them? Do you find them helpful or inspiring? Is there other info you would like to see in them? Do they surprise you by what we are able to do and see and the amount we spend? Please feel free to leave a comment below or send me an email at: tiffany@vagabondway.net
***
Are you saving up for a trip or special occasion that you are looking forward to? Where is it?
***
** Plan on traveling soon or making a purchase from Amazon? Please consider using the links on our resource page. At no cost difference to you we will earn a small commission to help keep this site running. Thank you so much for this thoughtful gesture.