One thing I love when exploring is when there is a 'wow factor.' The very first time Chris and I drove over to the White Mountains of New Hampshire, we got the 'wow' factor.
We had just driven past Polly's Pancake Parlor and as we rounded the corner on the crest of a hill, we saw them. Bang. Huge mounds of granite rock jutting up out of the ground, dotted with trees, rock slides and impressive cliff edges. We were both like, 'Whoa, where did those come from,' as we found a safe place to pull over, gawk and take pictures. We had arrived to the White Mountains.
Covering about a quarter of New Hampshire and a bit of Maine, the White Mountains give many reasons for exploring the area. The Whites are famous for Mount Washington, the highest peak in the Northeast United States. At 6,288 feet, the mountain peak is reachable by either car or foot. For 76 years Mount Washington held the world record for the fastest surface wind gust at 231 mph/ 372 kph. Mount Washington is also part of a line of summits in the Presidential Range, named after US Presidents and other prominent Americans.
Over the three years we lived in the Groton State Forest, we were fortunate to take multiple trips over the White Mountains to go exploring. Everything we ever did over in the Whites was awesome and there is so much more we'd love to see. This post highlights a 2 Night/ 3 Day itinerary that we did over the winter. Although we spend a lot of our time camping to keep travel costs low, sometimes it's nice to splash out for a special occasion and stay somewhere nice.
If you are looking for a getaway to go exploring, here is how we spent our time:
3 Day/ 2 Night Awesome Trip Exploring the White Mountains of New Hampshire
Day 1
When we are working full time, our time off is limited. If we are going to go away and do something fun, we don't want a long drive, nor do we have the energy for a long drive. I know there are certain places within two hours of where I grew up that I certainly have not really explored. With a little research, there might just be some cool things in your back yard. For us, we found  Whitesville, NH. Here was the super cute B&B, The Lion and The Rose. We got to town earlier than we thought so we called Chris, one of the owners of the Lion and The Rose B&B. Chris said on that particular day it was not a big deal to arrive a little early. Thanks Chris! 🙂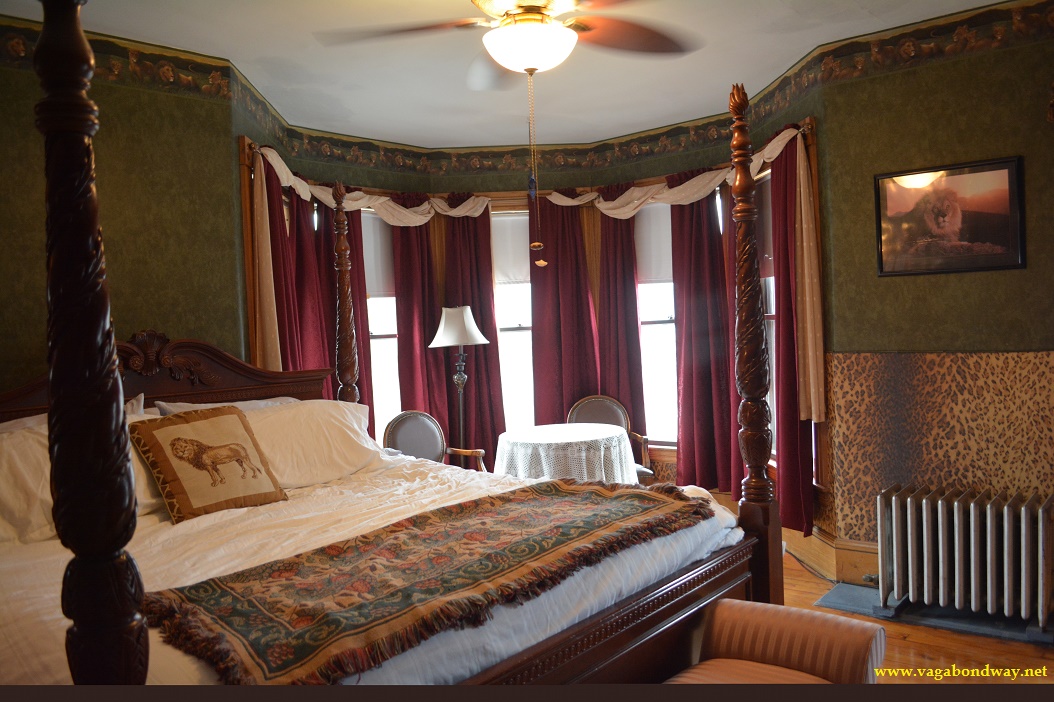 Look at our room! Sweet! And it was even more fitting that we had the Lion Room as we spent last winter in Africa.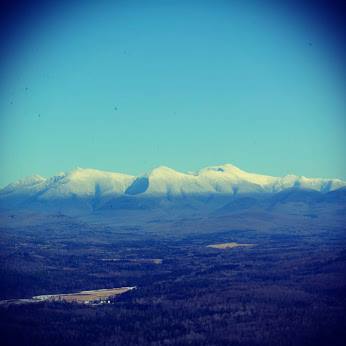 With our stuff unloaded, we set off to go exploring the near by Weeks State Park. The gate was closed because it was winter, but we could still walk up to the top for the view. Hello White Mountains!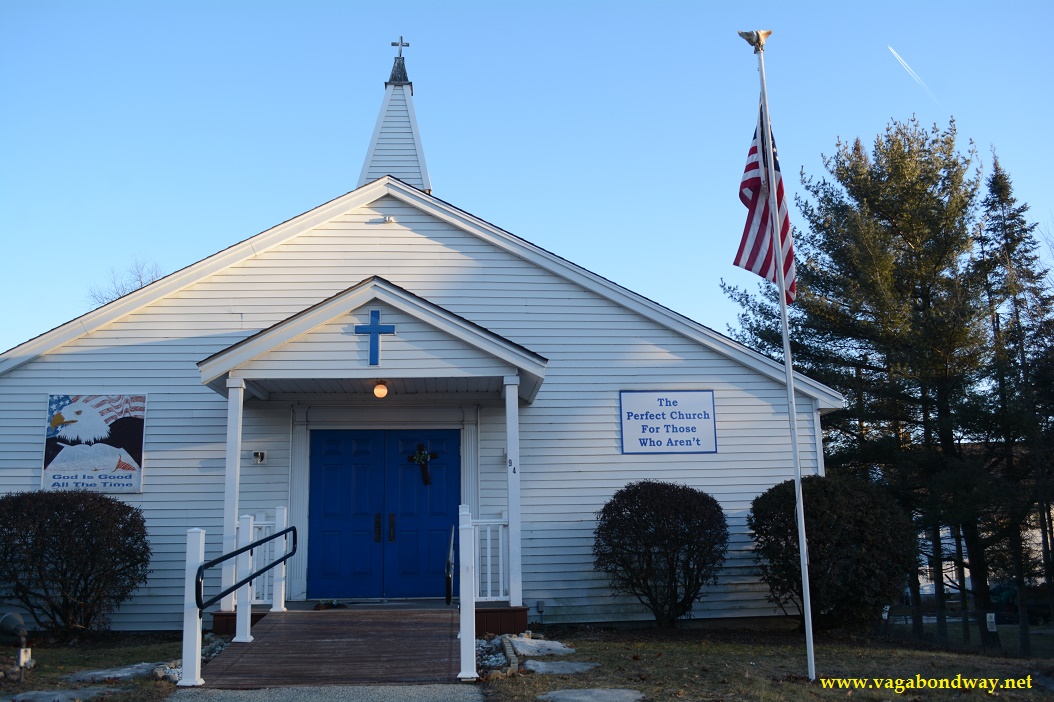 Hungry after our hiking we drove into Littleton for dinner. We passed this church and I like taking pictures of the different signs out front of churches. This one which reads, "The perfect church for those who aren't" was the first time I had seen that sign. We got into Littleton after dark, so I did not get a picture of the place, but we had dinner at Alburrito's and the food was tasty and filling.
Day 2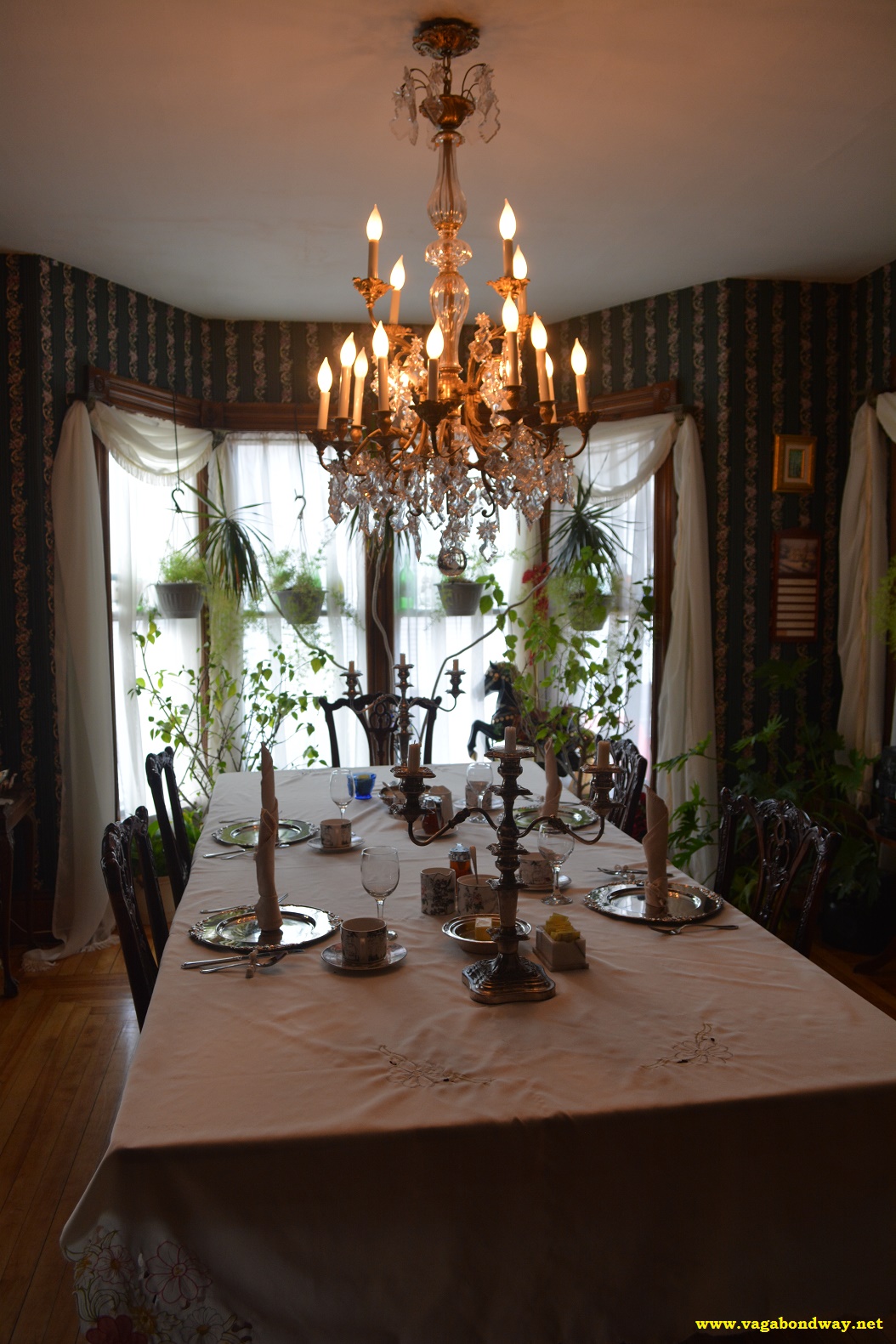 Started the day by enjoying a candle lit breakfast! Sweet!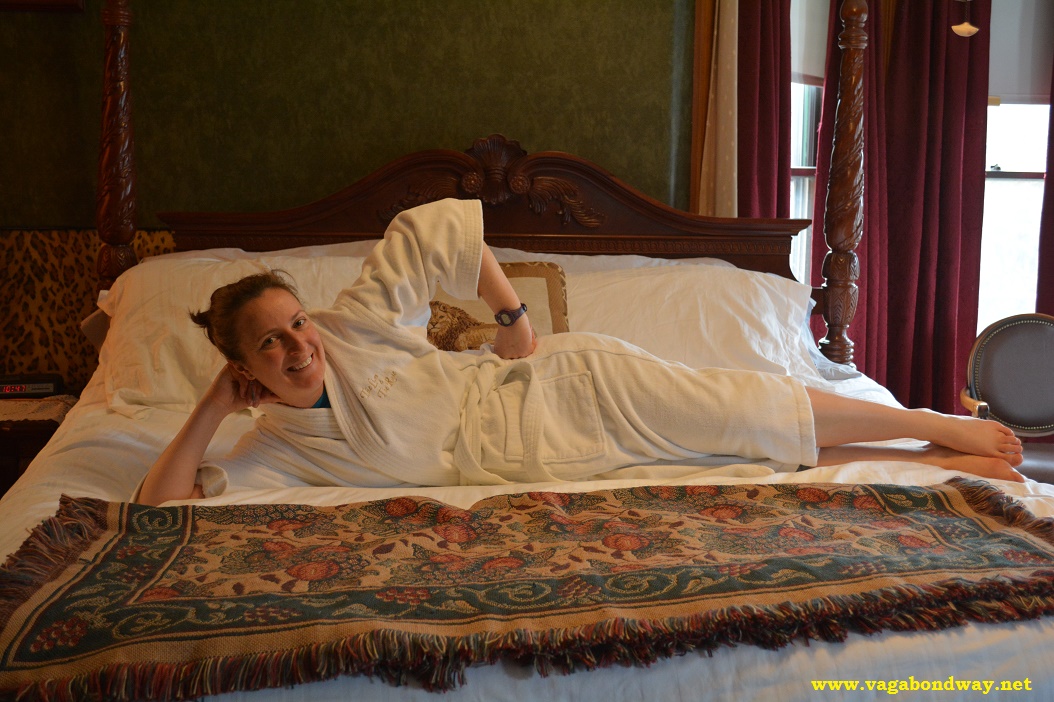 Hung out in our room, mostly because they provided bathrobes! How fun!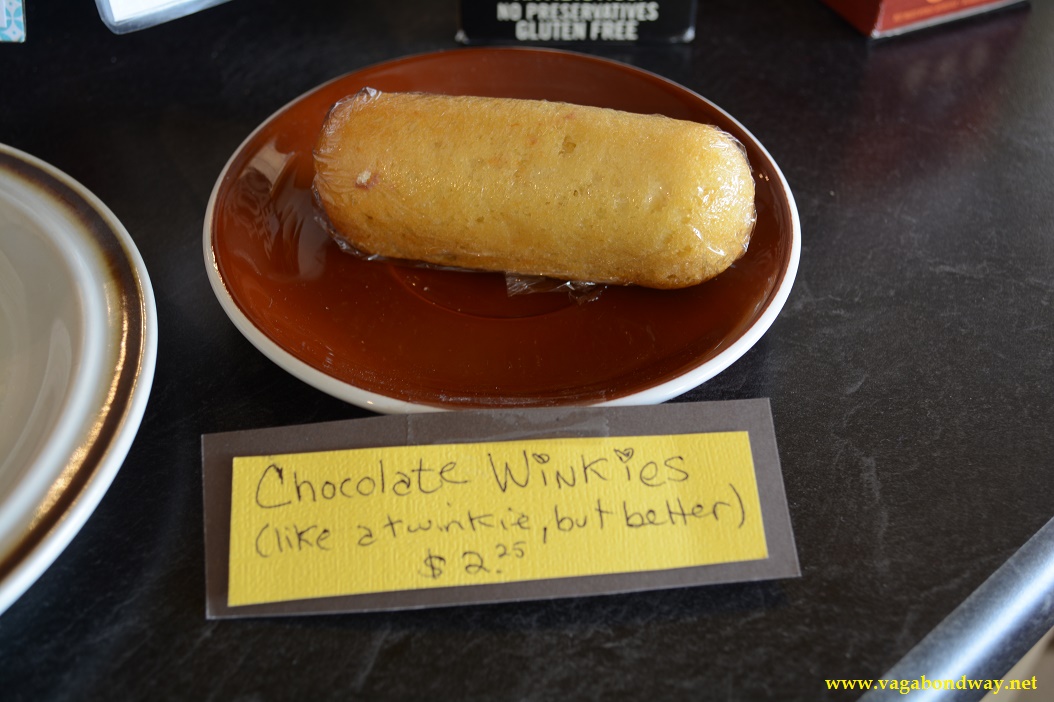 Drove out to Gorham, NH and had lunch at the White Mountain Cafe and Bookstore. We couldn't resist trying a homemade chocolate winkie. It was better than a twinkie and the sandwiches were so bomb.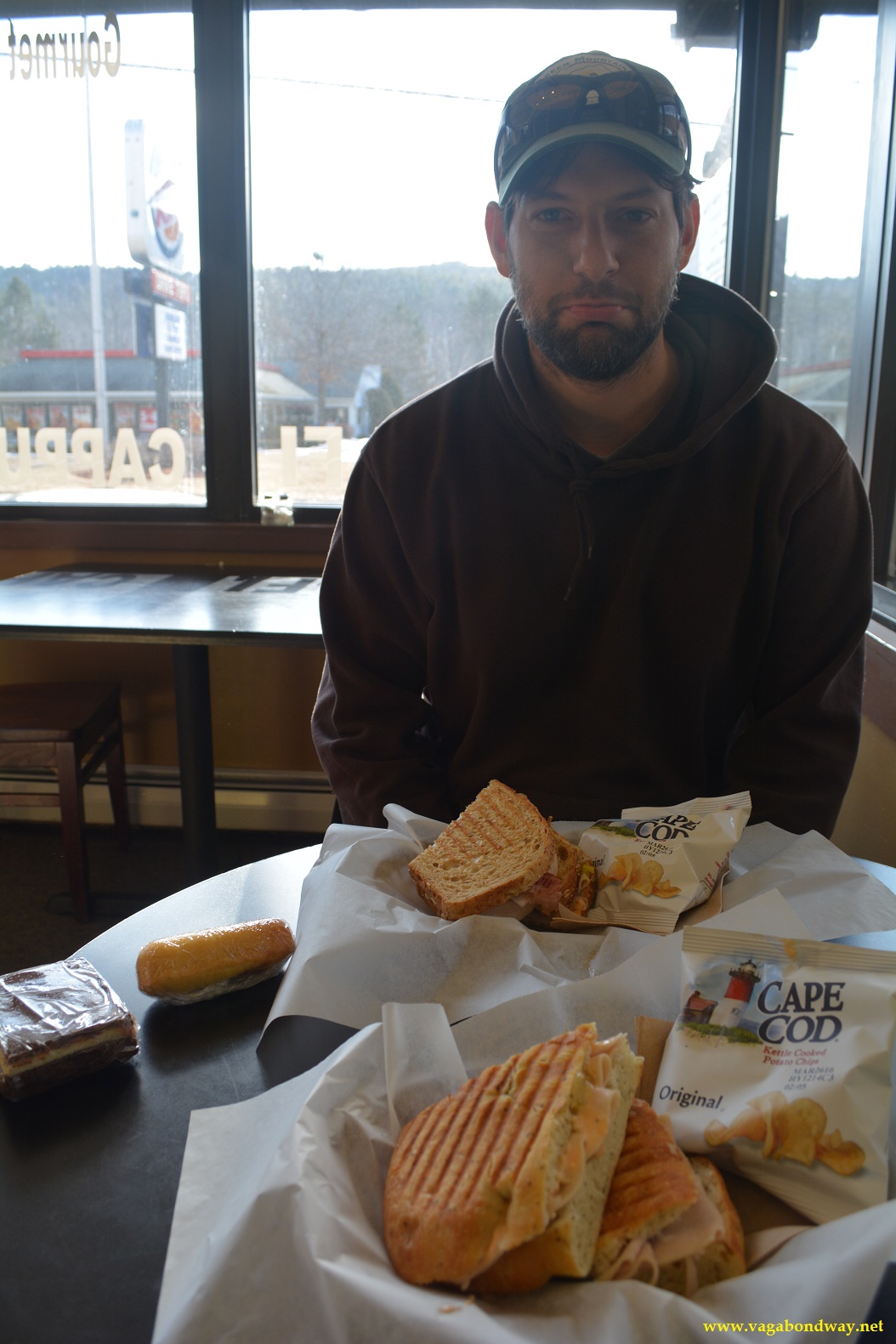 I don't know if you have caught any of the funny instagram husband clips, but this is Chris being sad because he had to be an instagram husband and couldn't eat his meal until I had taken a picture. Check out the Instagram Husband for some laughs if you want.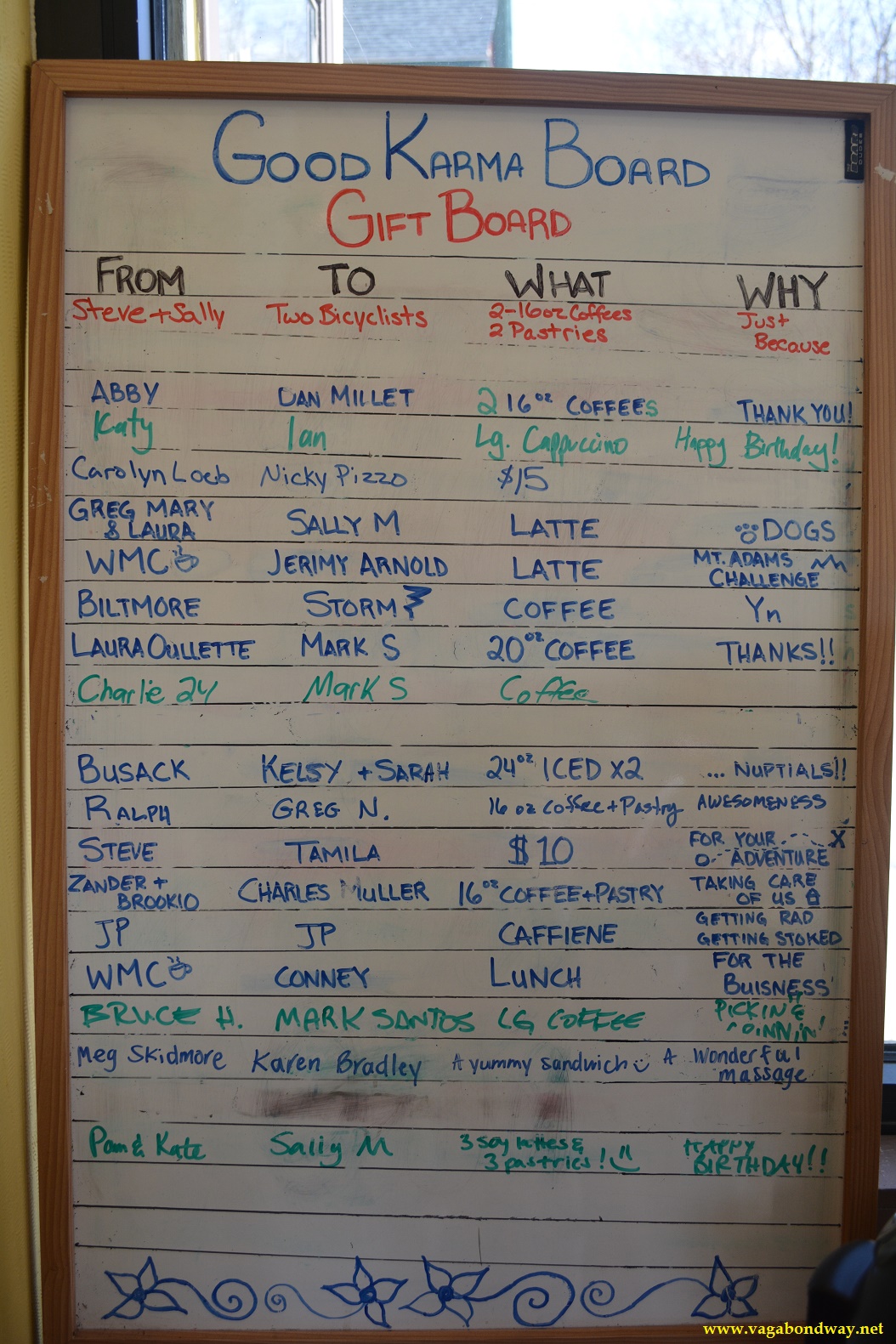 Something the cafe had was a good karma board. What a neat idea!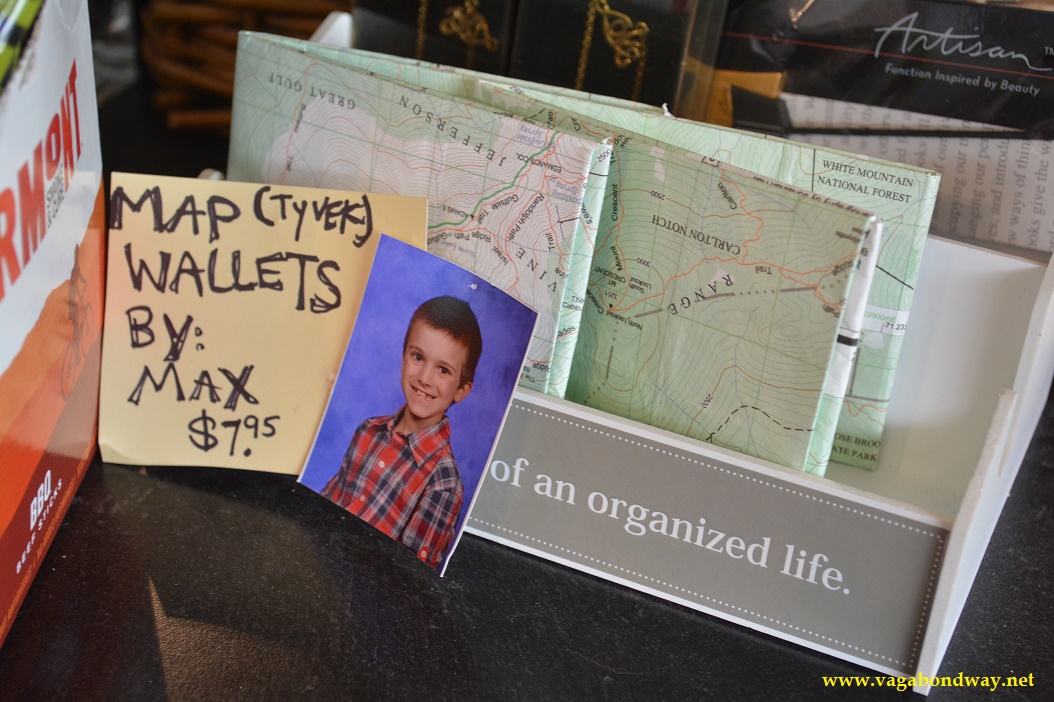 They also had on display wallets made by this young boy named Max. Way to go Max. You just don't get wallets like this at Wal-Mart.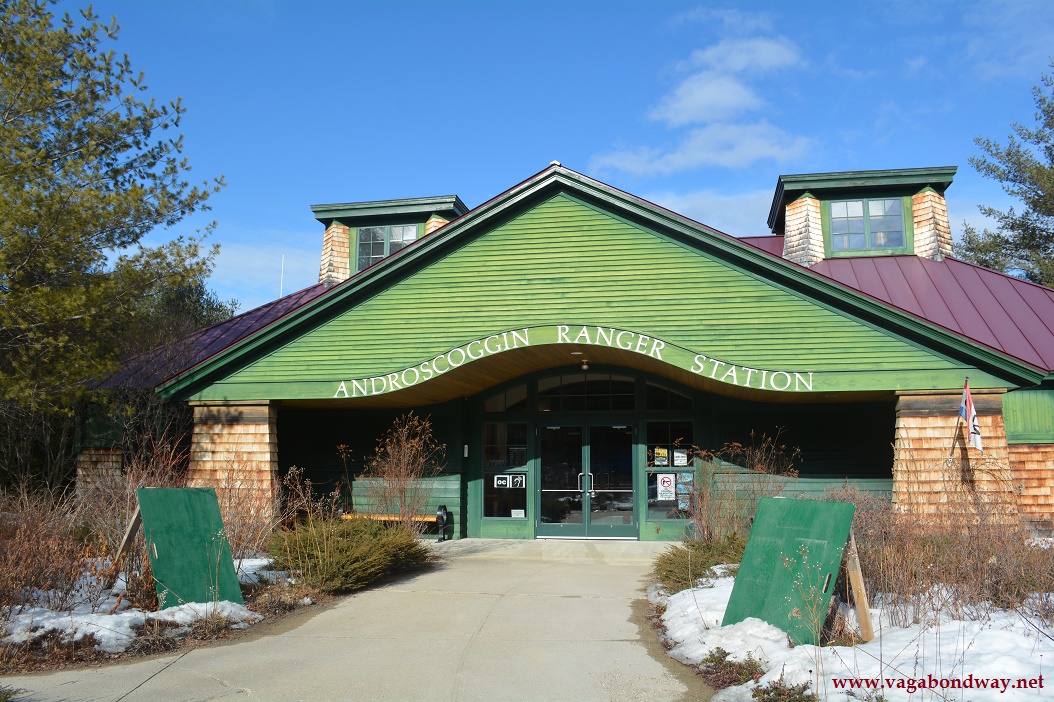 We made out way towards the Androscoggin Ranger Station which was really sweet. Great place to get maps, fill up water bottles and use the bathroom. There is also a small gift shop and display area.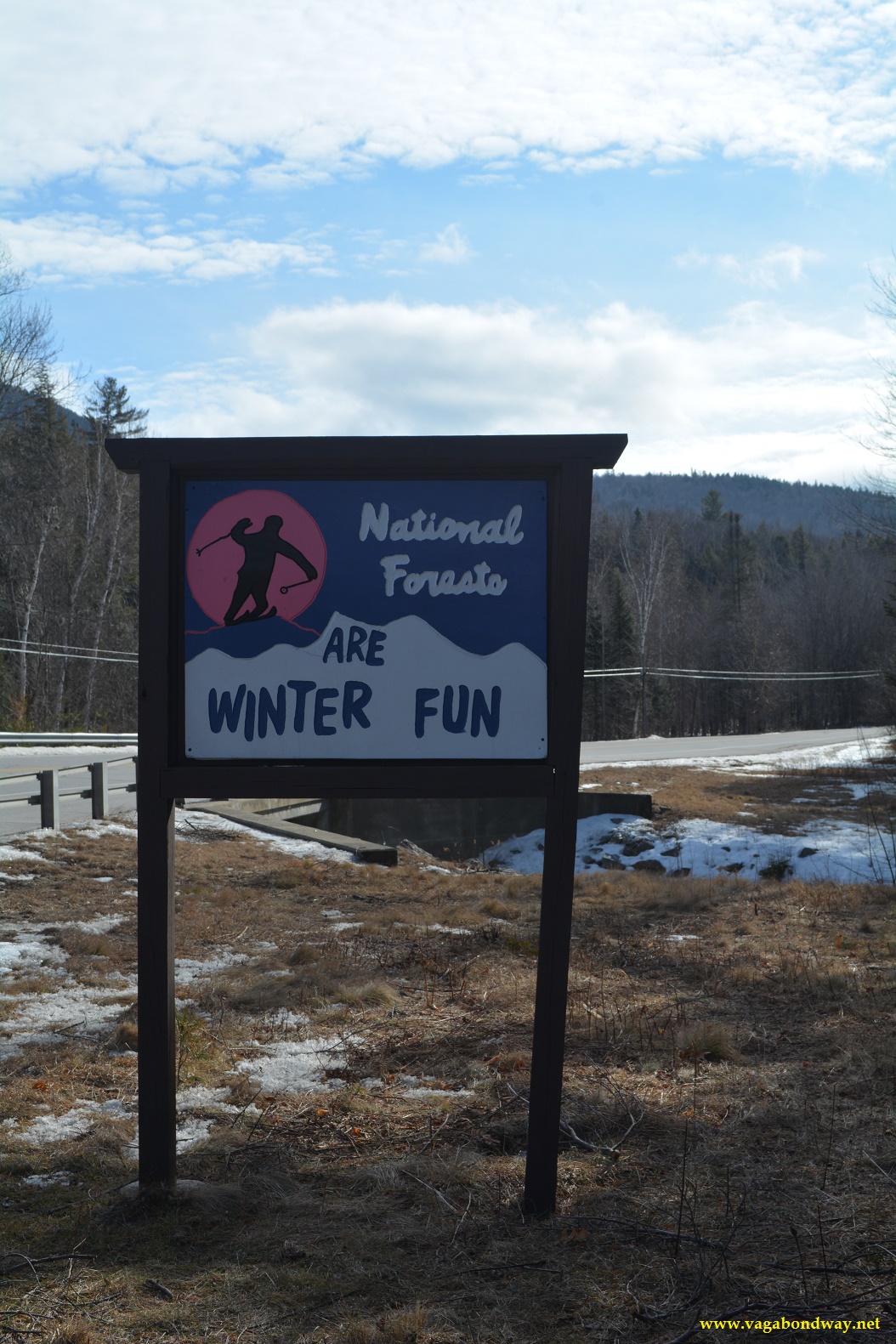 One thing I will say about the White Mountains National Forest, they have super cool national forest signs!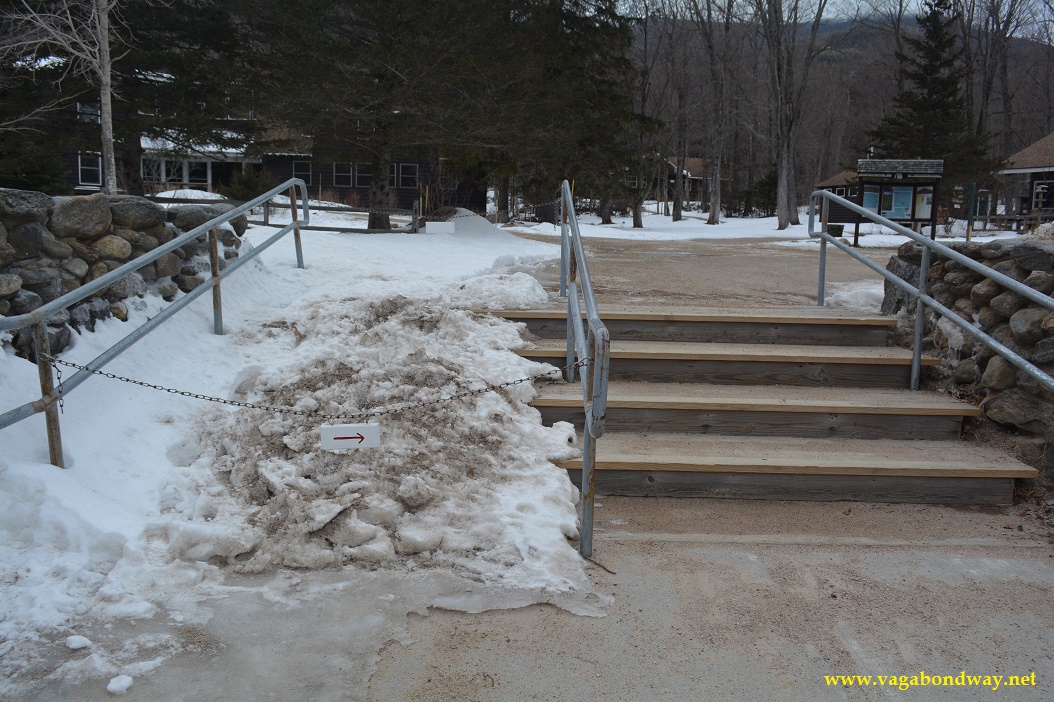 We went to do the Pinkham Kotch area and did the Lost Pond hike. I thought it was pretty funny how they only shoveled half the stairs in the winter. Hey, salt and sand is expensive and that way they can make that one side of the stairs really safe.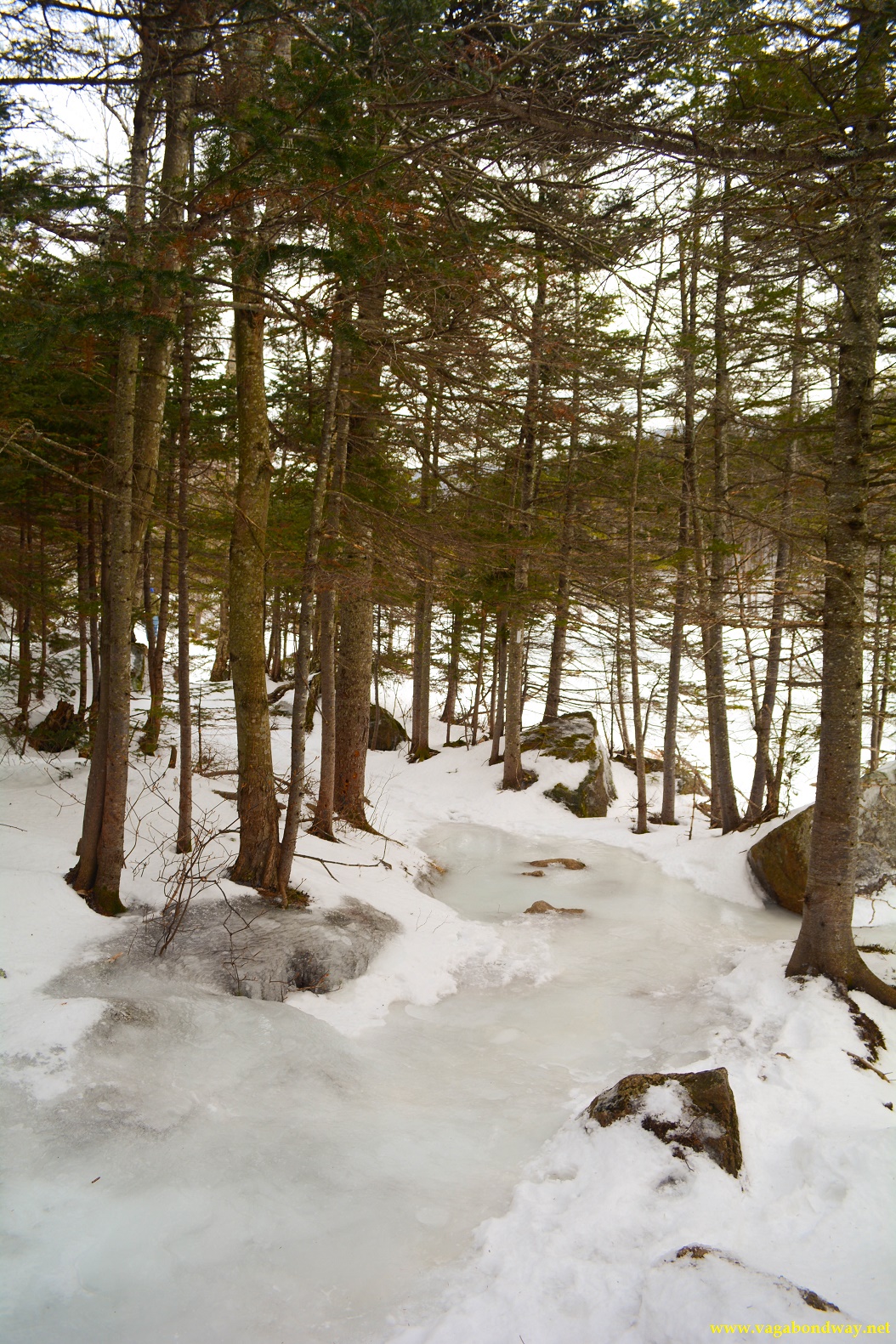 We were pretty much walking on a trail of ice.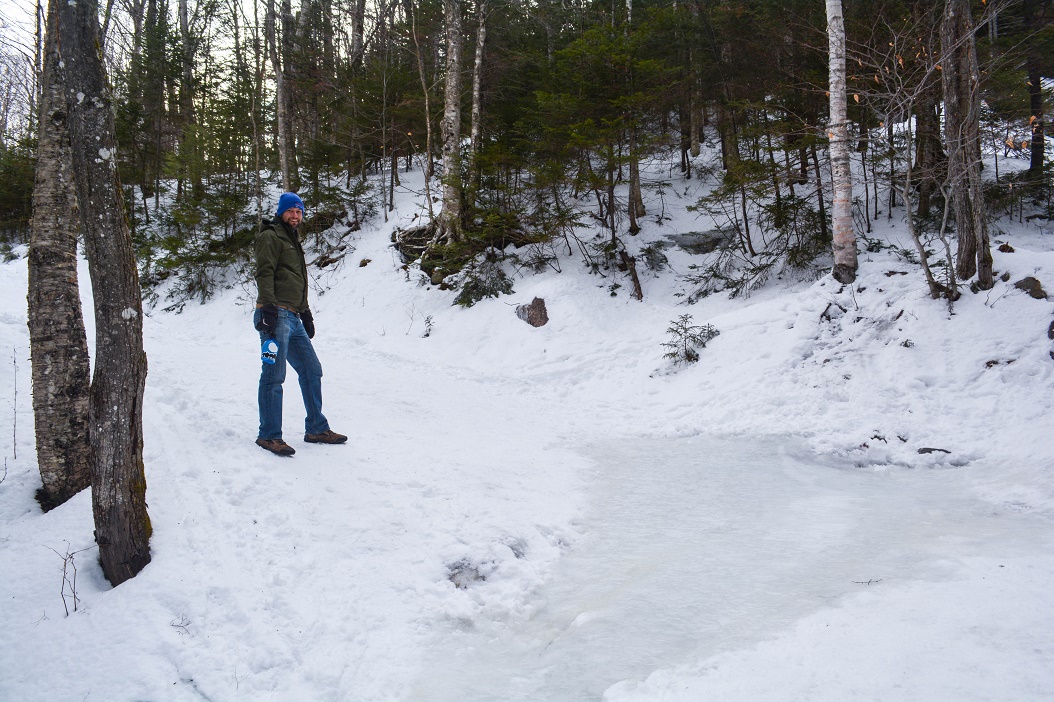 This was a pretty level trail so it was a good choice for slippery conditions.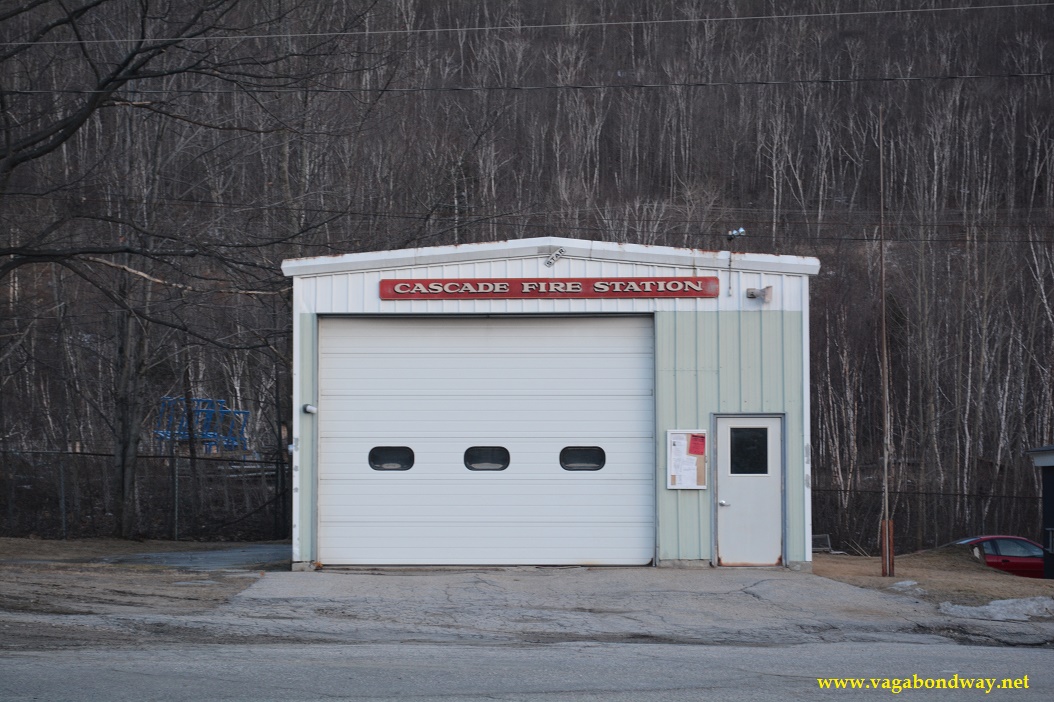 With a bit of difficulty finding it, we found the small town of Cascade and this was their fire station.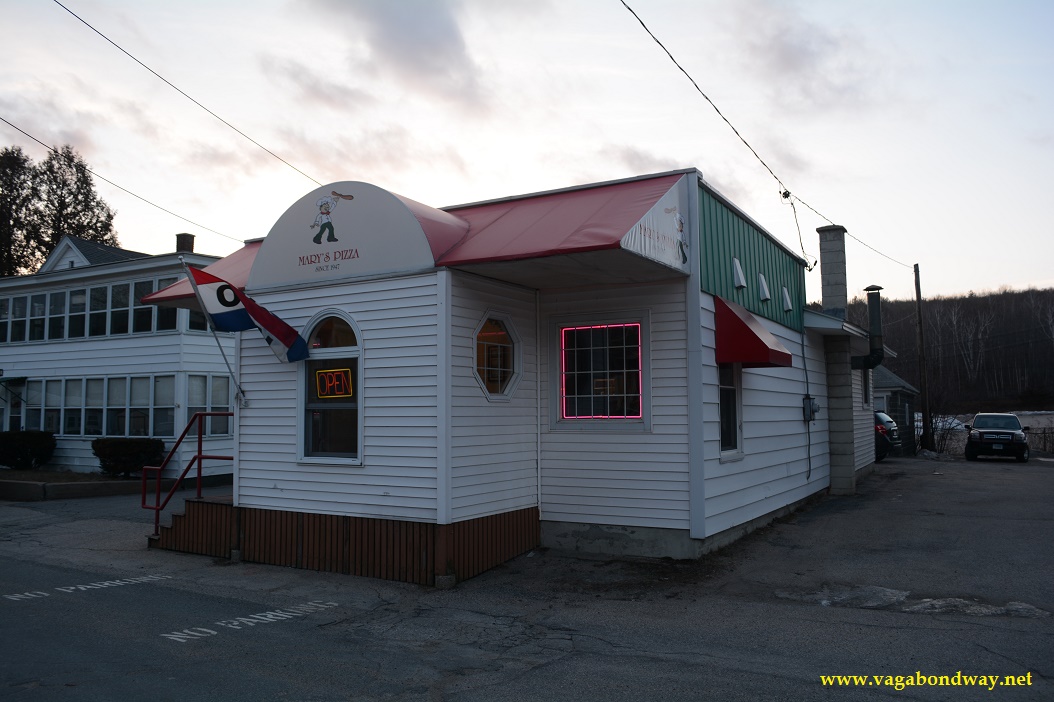 We went there for Mary's Pizza. I cannot tell you how much affection I felt for this little pizza place. It's down a rather desolate road and the surroundings did not lead me to think the area was booming with good jobs. The pizza place just sits there with it's pink neon sign and flag waving to welcome you in. When you do get inside, the plastic table clothes are stapled to the underside of the table. As soon as you walk through the door, the dim lighting allowed my senses to be overwhelmed with delicious smells. Families with well worn work boots were dining. Kids would plead with their parents for another quarter so they could go over to the old fashioned jukebox and pick out another song. We got pasta and breadsticks and I can still remember the taste of those breadsticks today. If a restaurant can make food so good, that months later I can still recollect the wonderful taste and texture, I don't know how I can give any higher of a compliment. I know for me, I'm glad we made the effort to keep driving down those roads because my life was better after those breadsticks.
Day 3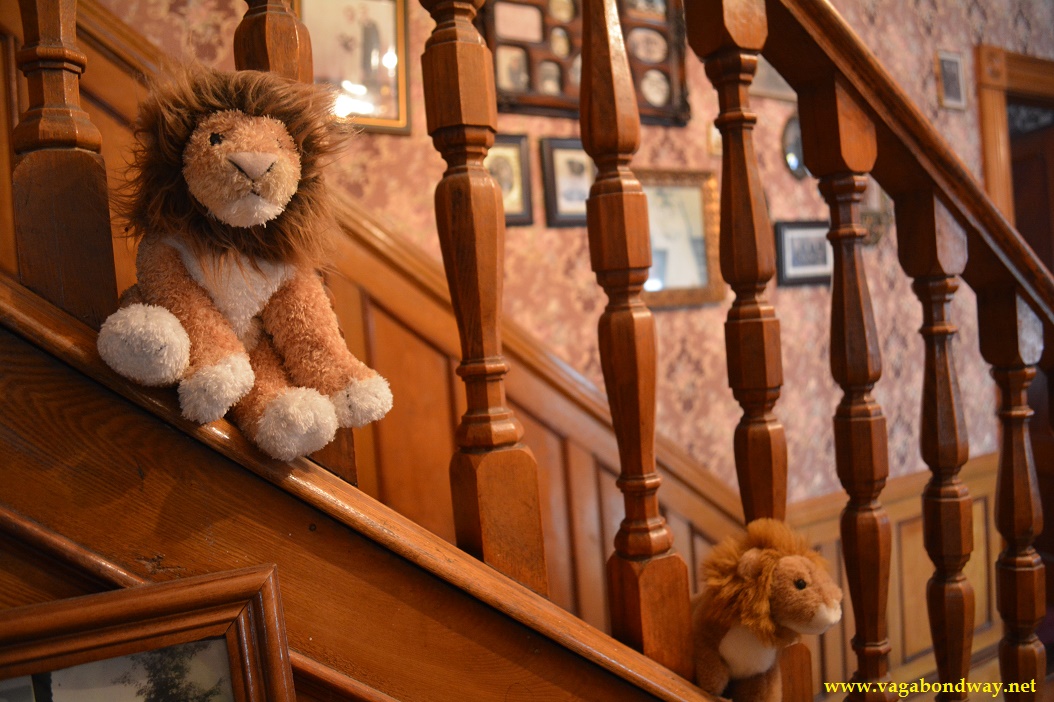 As the 48 hours passed, our little dream bubble getaway vacation had come to an end. We would switch back to being the ones behind the counter preparing food and welcoming guests back. But for a little bit, it was so nice to be on the receiving end. Vacations are so good for the soul. If you plan it out and look for deals (or don't plan and look for last minute deals), they don't have to cost a fortune. Keep a spare jar at home and throw all your loose change in there. Before you know it you'll have enough for a special treat for yourself. And if you find yourself anywhere near the White Mountains, there are plenty of nice places to treat your yourself.
***
If you go:
Alburrito's 406 Union Street, Littleton, NH 03561, phone: 603-444-3338
The White Mountain Cafe and Bookstore 212 Main Street, Gorham, NH 03581, phone: 603-466-2511
Mary's Pizza 9 Cascade Flats Road, Gorham, NH 03581 603752-6150
The Lion and The Rose 19 Lancaster Road, Route 3, Whitefield, NH 03598, phone: 603-837-9200
White Mountain National Forest Androscoggin Region 
Explore the White Mountains of NH
Although we didn't go this time, it's worth mentioning that depending on which route you drive you might go right by Polly's Pancake Parlor. That could be great way to end on your third day. This place is always super busy every time we have driven by and it's an awesome place to go for homemade pancakes! The view is awesome and if you can, check it out. 672 Route 117, Sugar Hill, NH 03385, phone: 603-823-5575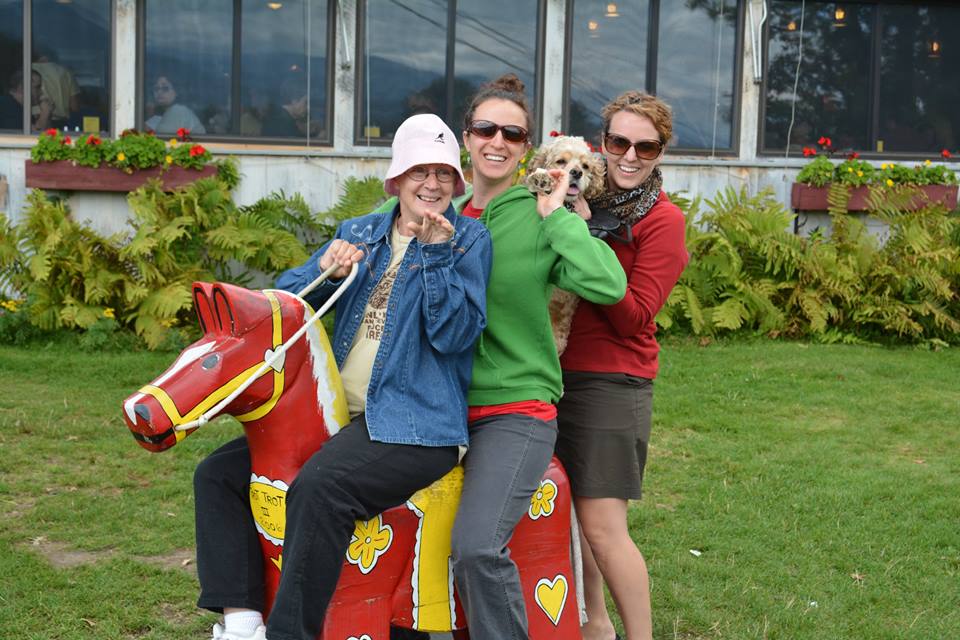 I mean, look how much fun you can have! And I hope you are able to go and enjoy exploring and having fun in the White Mountains!