Hey Everyone! Life has been happening but we are getting back on track down here in Southern Vermont.
We had a bunch of family commitments come up along with sunny weather and the people have come out! I guess whether we're in a small park or a large park, park living in the middle of summer can be a busy time.
Ah – but it's been great.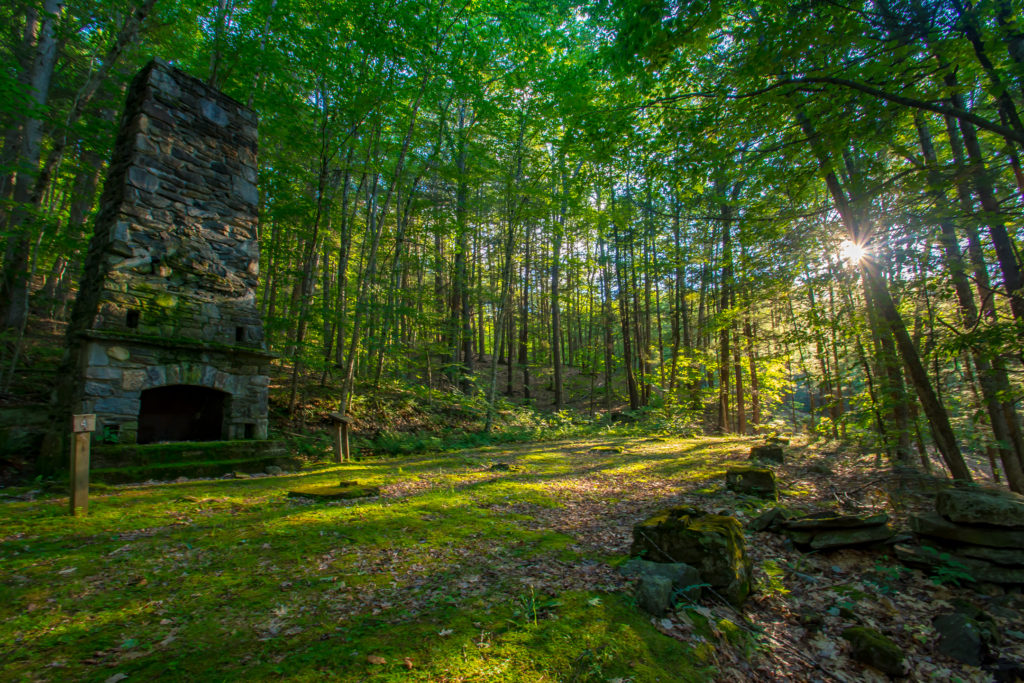 This view above is my daily walk around the office. When we're not out there we're inside this historic stone structure doing computer work and looking after guests in that way.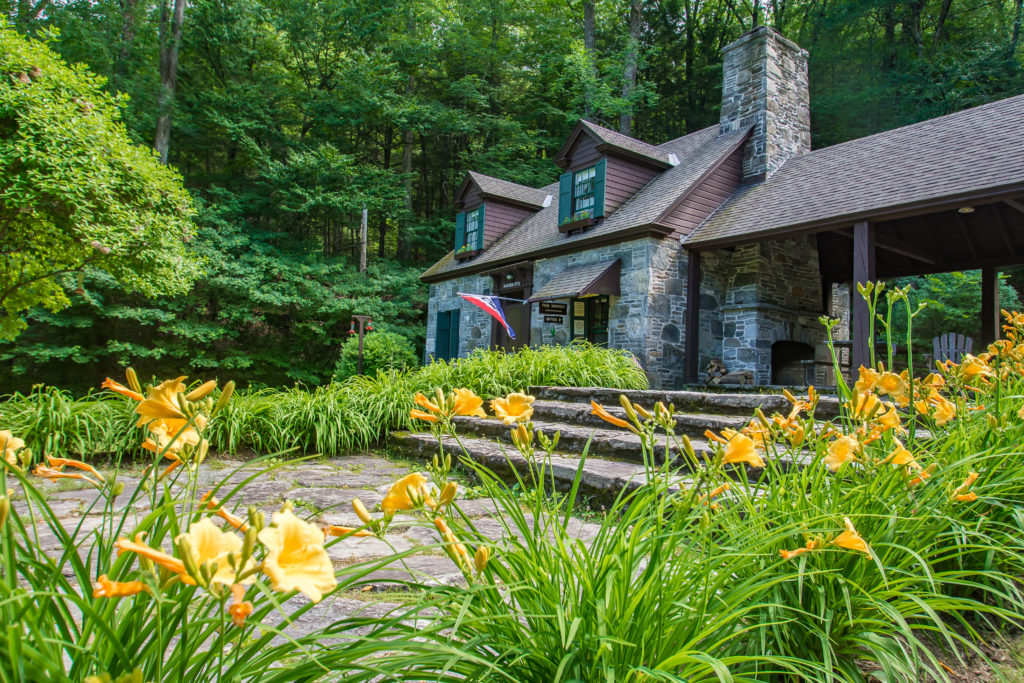 Townshend State Park, like so many parks in Vermont has a rich history interwoven with the CCC, the Civilian Conservation Corps. Started in 1933 as part of  Franklin D. Roosevelt's New Deal Plan, the CCC helped get America out of the depression. They built amazing buildings, bridges and community projects across the nation. As you can see from the outstanding craftsmanship that catches the eye of almost every single visitor here, they did a top notch job.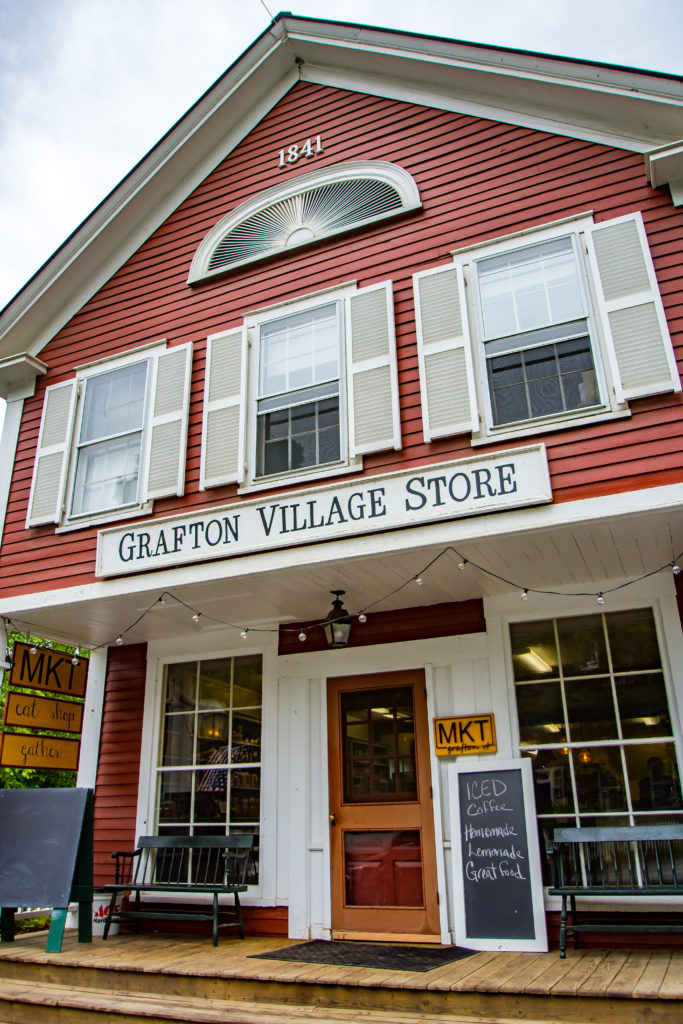 Exploring Southern Vermont has been so idyllic and filled with cute general stores in nearly ever town.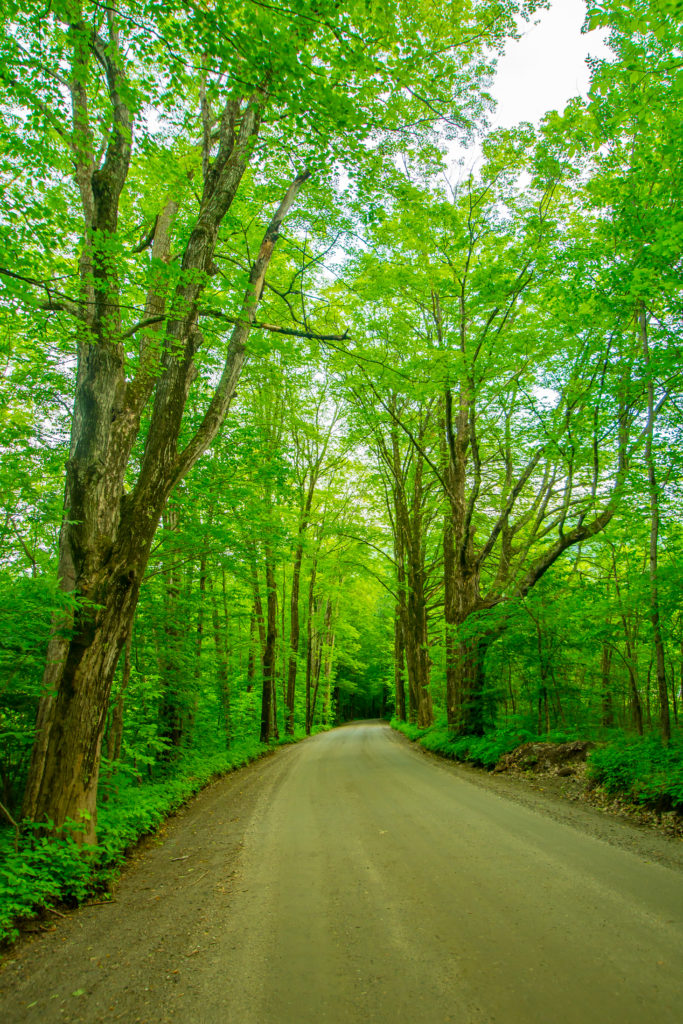 Nearly everywhere we had needed to go takes forever to get there in the most delightful of ways. With little exception unless you are near I-91, traveling around Southern Vermont means tooling along on tiny, narrow roads that meander through lots of cool towns. The photo above is the road to our park home for this summer!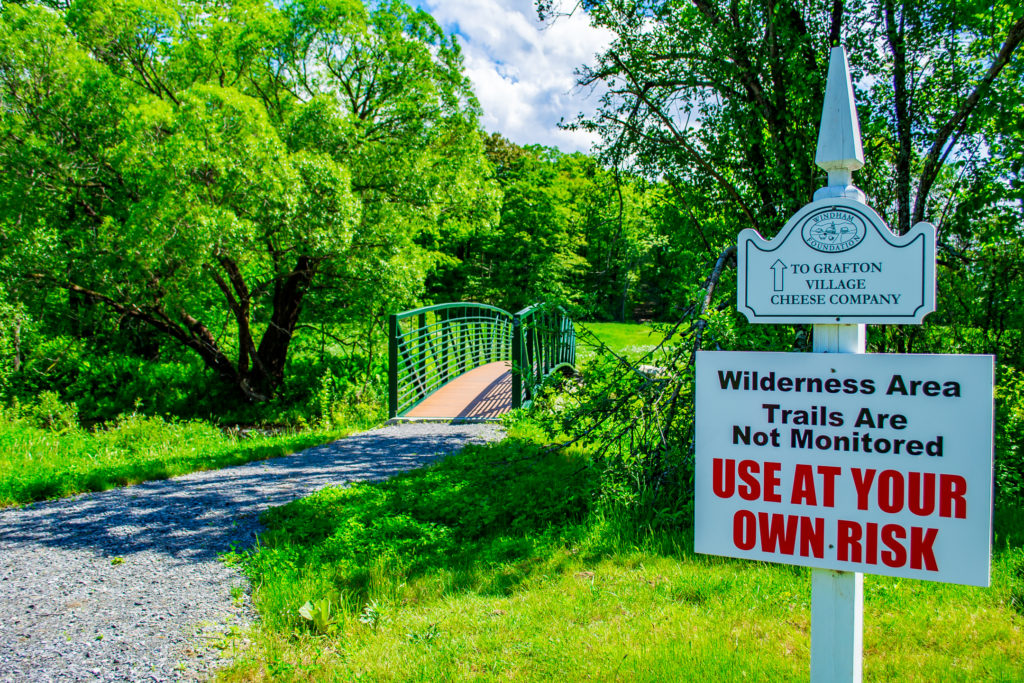 You never know what you will come across and there are lots little places to pull of and go for a hike or explore. Although we all had to stop and laugh at this sign and also be a little sad of the signs of our time (no pun intended!) Walking on established trails, most of which could be accessed with a four wheeler, does not constitute as a wilderness area. Still, it was nice to walk around near Grafton.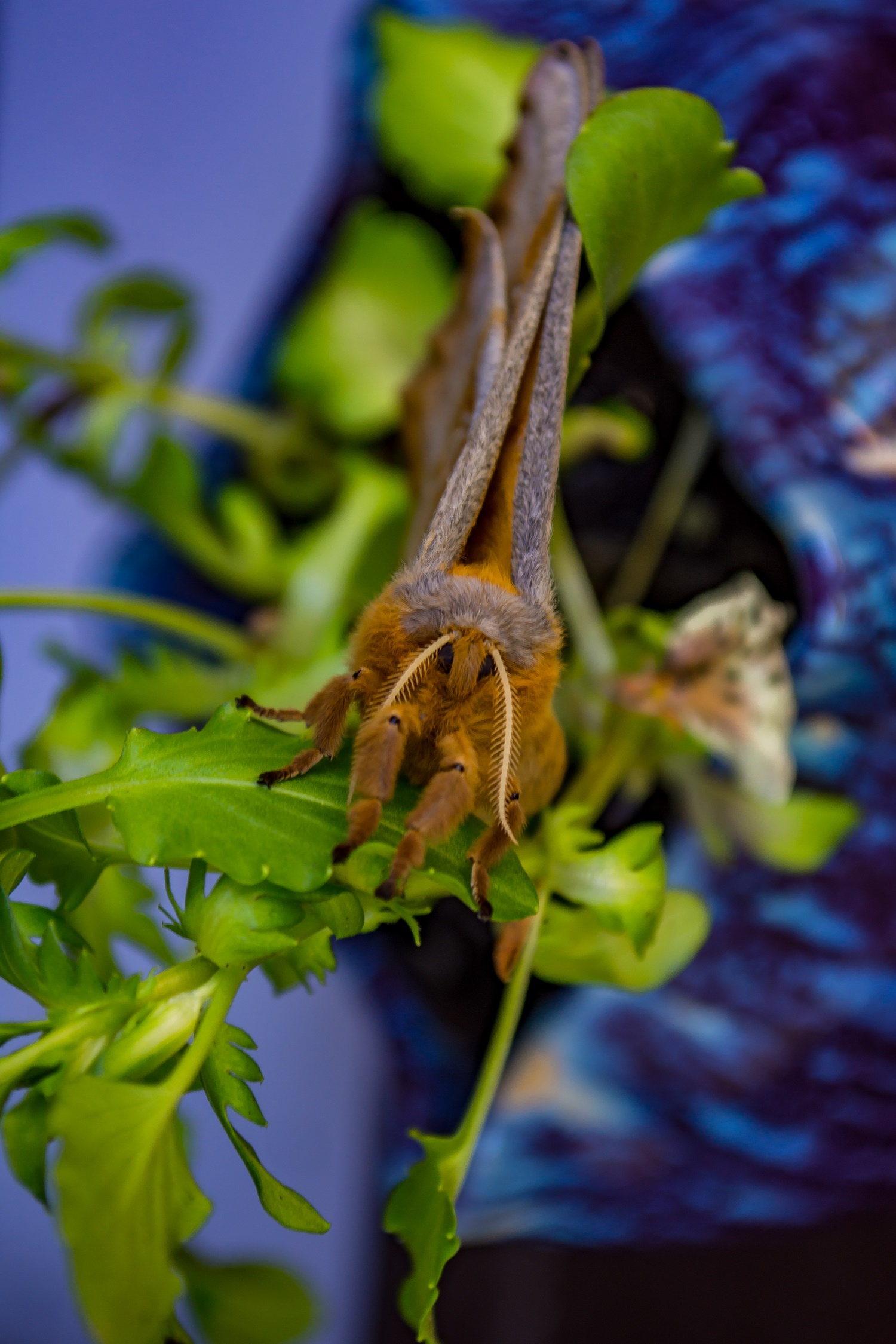 Observing the changes within the park during this season has also been a wonder. If you recall, in the spring we were just amazed by the ferns out the back door and I wrote the post 6 Lessons to Know from Beautiful Ferns Emerging. These moths are done now, but a guests was just telling us that soon a lot of dragon flies should start appearing. I am ready!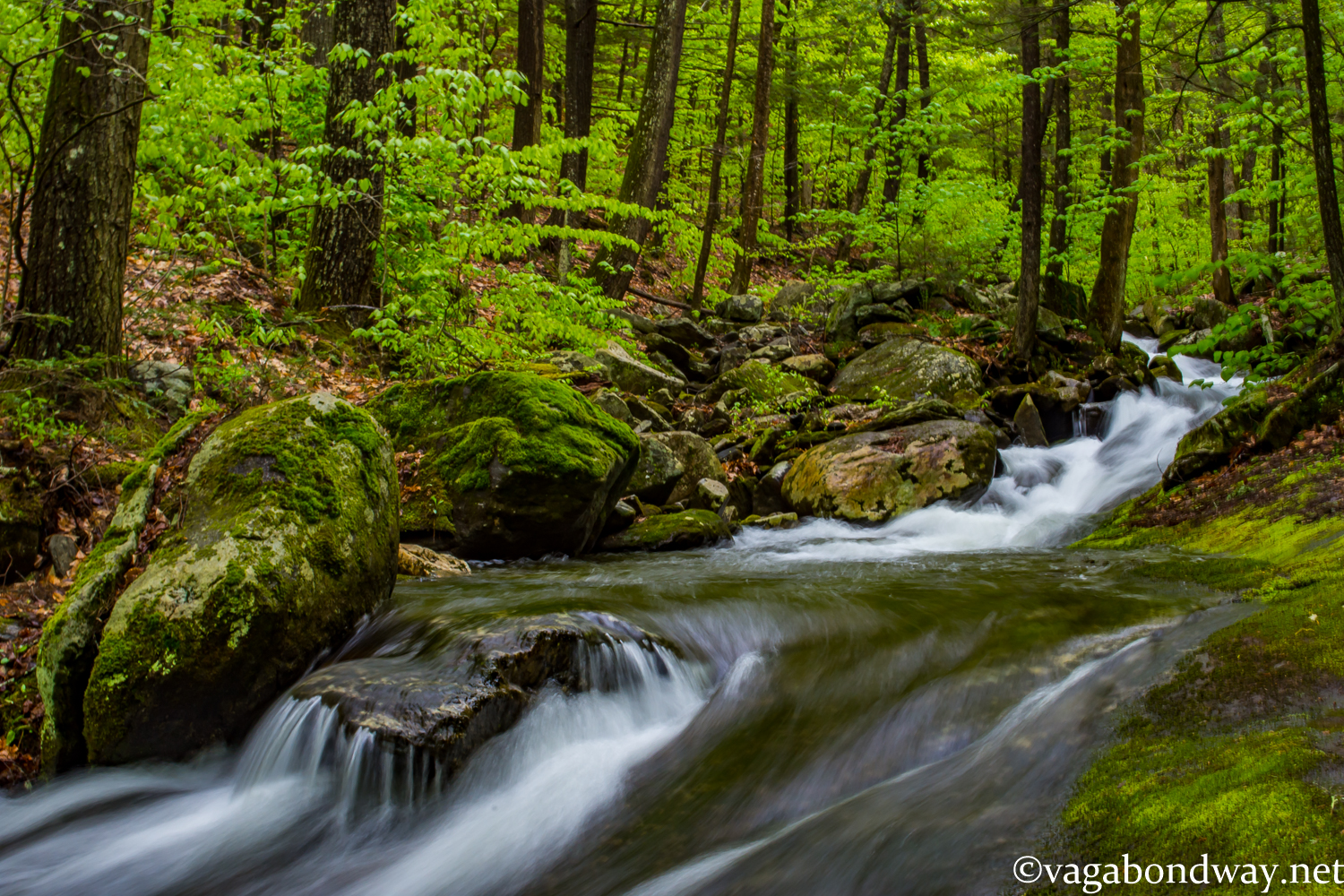 So while life does seem to always be moving so fast, I think it's up to us to set a slower shutter speed from time to time to capture the moment. Learning how to live an intentional life is kinda like learning how to use a camera. There's all these buttons and controls, but when we know how to use the tools we have in front of us, apply that knowledge and continue to grow those skills, our ability to capture and see cool things in front of us grows and grows.
With that…here's a few practical tips to help us all along the way this month:
Down grade your credit card
For the past few years I have been using the Barclay Arrival+ Mastercard. I originally signed up for this card because the first year's fee of $89 was waived and I earned over $400 USD in cash back bonuses. Pretty sweet deal! One of my other American traveling friends tipped me onto the fact that Barclay's downgraded version of this card have no annual fee and does not charge for foreign transaction fees. So I downgraded to a fee free card and I will pay no foreign transaction fees. Plus I got an extra 1000 points on my 'new' card and if I spend enough, I will also get an additional $50 bonus credit. So. If you are paying an annual fee on a card, make sure it's really worth your money for that fee or see if you can downgrade. All the customer service people I talked to at Barclays were actually very nice and even gave me a few more tips (that I did not ask for) about how I could save all of my points – so I was really pleased with their customer service.
Use those Little Soaps Up!
My sister can attest that when we stay at their house, it does not go unnoticed that our soap dish contains all sorts of little bits of soap. It is because we will use up all our soaps to the very end. So during this past year of traveling in SE Asia looking for rhinos in Nepal and tigers in India, we literally just bought our first bar of soap since last spring! Also, our soap dish has been a tupper ware dish we bought while traveling in New Zealand for $0.25. We have taken the same soap dish around the world with us for over ten years now!!! Just saying. Although I look at pretty soap dishes like this one or this one and I know some people love to redecorate for fun, we travel for fun. Keeping the same $0.25 soap dish is just one small part of making that a reality. Although I recommend trying to buy second hand container for maximum value, second choice option is you could try this soap caddy.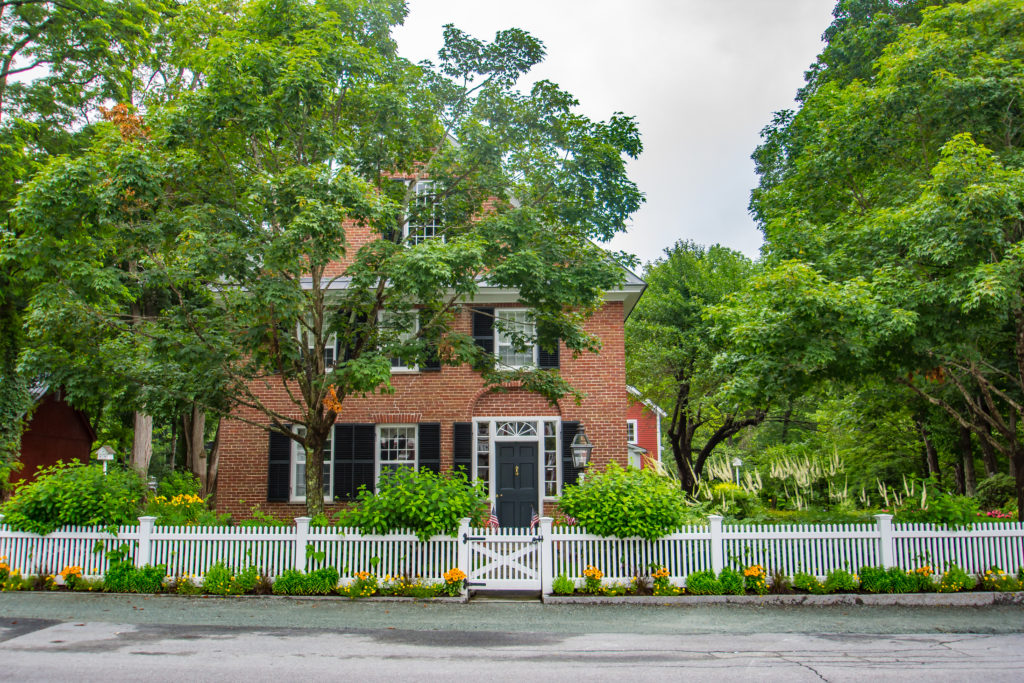 So just like that and I can't believe I am writing it, another month has gone by. Some goals I've done really good on, some I'm like, crap, not so good. But either way…we all must keep going. So onwards and welcome to August! We know there are more cute towns to go out and explore in Vermont. 🙂
***
** Plan on traveling soon or making a purchase from Amazon? Please consider using the links on our resource page. At no cost difference to you we will earn a small commission to help keep this site running. Thank you so much for this thoughtful gesture.