One of the reasons I believe travel is so good for a person is because of its endless possibilities to become inspired. This past winter I traveled through ten African countries. On a daily basis I was inspired. I was both inspired and humbled to visit an orphanage, sit with silver back mountain gorillas and watch water cascading at one of the wonders of the world, Victoria Falls.
I was also inspired by all the numerous guides I met who knew so much about their surroundings. Specifically how much these guides knew about so many different plant species and all the ways they could save your life. This got me to wondering how many plants I might be walking by on a daily basis without knowing their wonders. I did some quick research and found out cattails are one of the most versatile foods out there. Those of you that know me, know I can get excited about ideas pretty quickly. So naturally I went running down to the pond and almost ate a poisonous plant, yellow flag iris, instead of a cattail. In the end, I didn't. But the whole process gave way to a bit of a humurous story and learning all about the cattails in depth. I put this together for a hopeful article and Northern Woodlands Magazine accepted the piece I wrote entitled: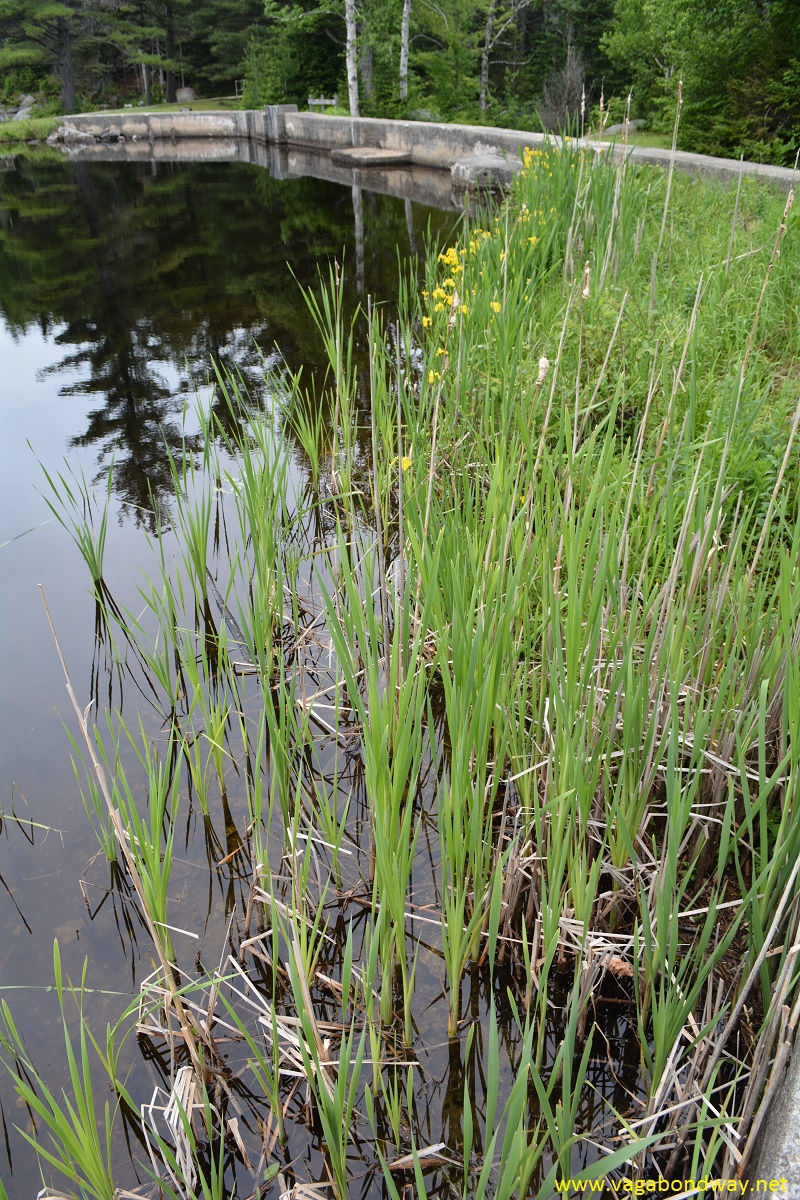 Here is the mix of cattails and yellow flag iris.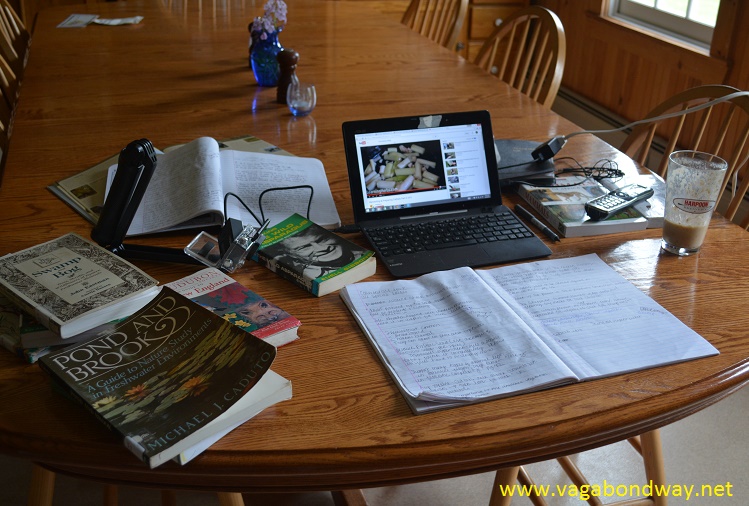 So after I almost ate the toxic plant, I realized I needed more research.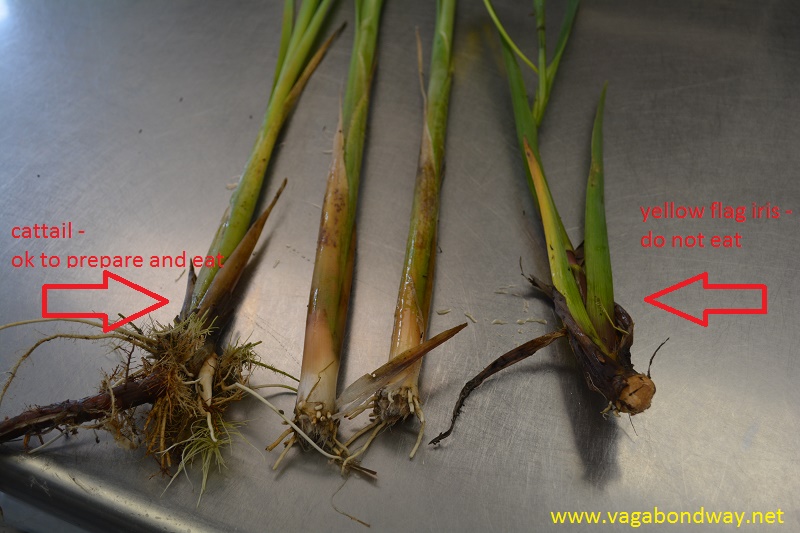 Take note of the differences here.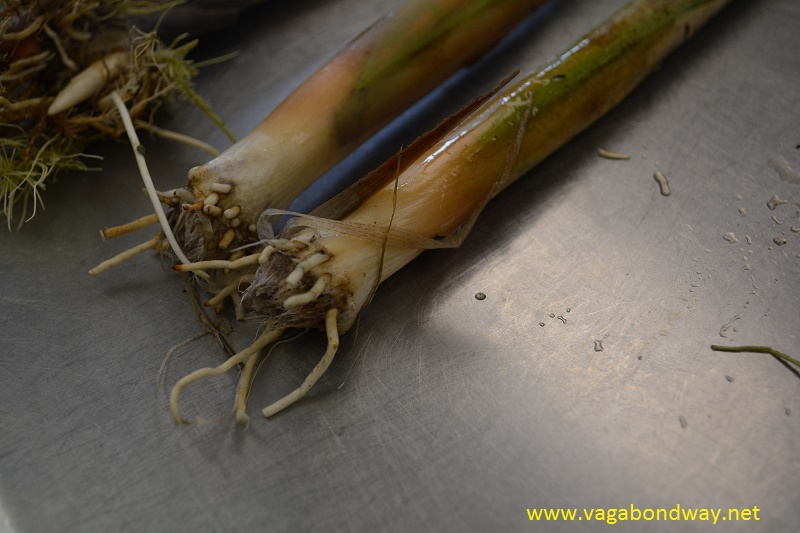 I thought the bottoms of cattails looked funky with those little white tentacle like things.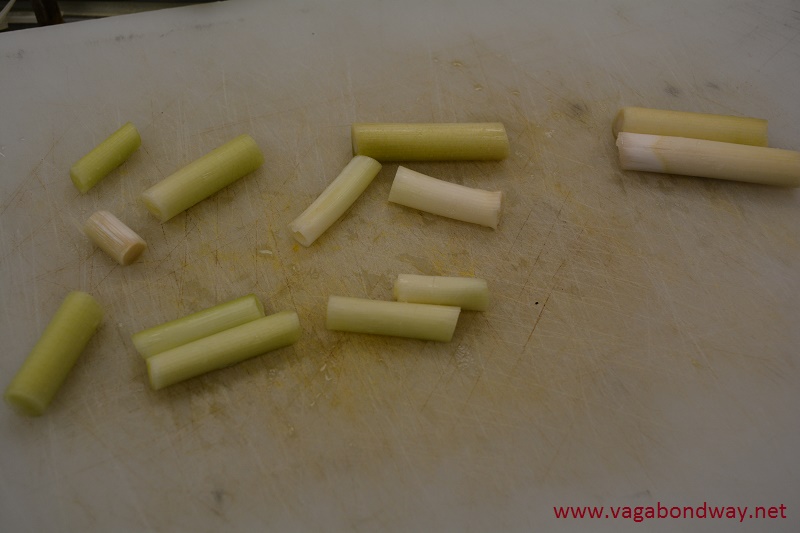 What cattails look like cut and just before going in the cast iron pan.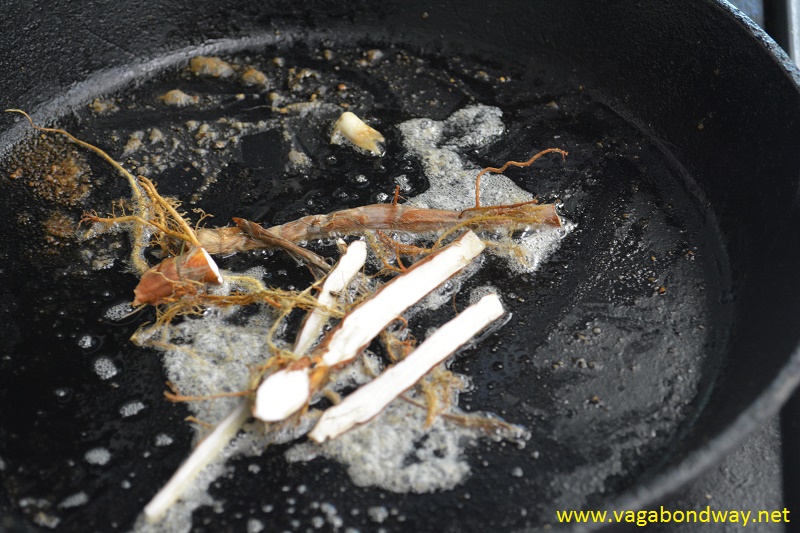 I did not get one good picture from when I was cooking the cattail rhizomes, but in case you are doing a google search like I did, this picture should at least help you a little bit to keep on track and make sure what is in your pan is in fact a cattail root. Note how the inside of the root is white and there is not tinge of pink, red or any other color, that's how you can know you have in fact harvested cattails.
So I am *just* getting started with learning how to do video, so take these with a grain of salt (haha, no pun intended!) But watching you tube videos really helped me feel confident I was harvesting and eating the right plant. Here is at least a few videos to hopefully help you as well in case you ever find yourself needing to harvest cattails.
So again, I know some of the footage gets a little blurry, but you can at least get a pretty good idea of the difference. You don't want to eat yellow iris!
Prepped cattails about to go in the pan.
This is my reaction the very first time I ever ate cattails.
If you asked me six months ago if I thought I would have a leopard walk past me within arms reach of the car, or do the chicken dance at the Tanzania border, or eat cattails, I would have said probably not. But thanks to my brothers and sisters I meet all throughout the continent of Africa, I did. The beauty of travel is it creates situations we could never have foreseen. And because of this I now know about this awesome plant.
I hope you take a look and enjoy this weeks article: