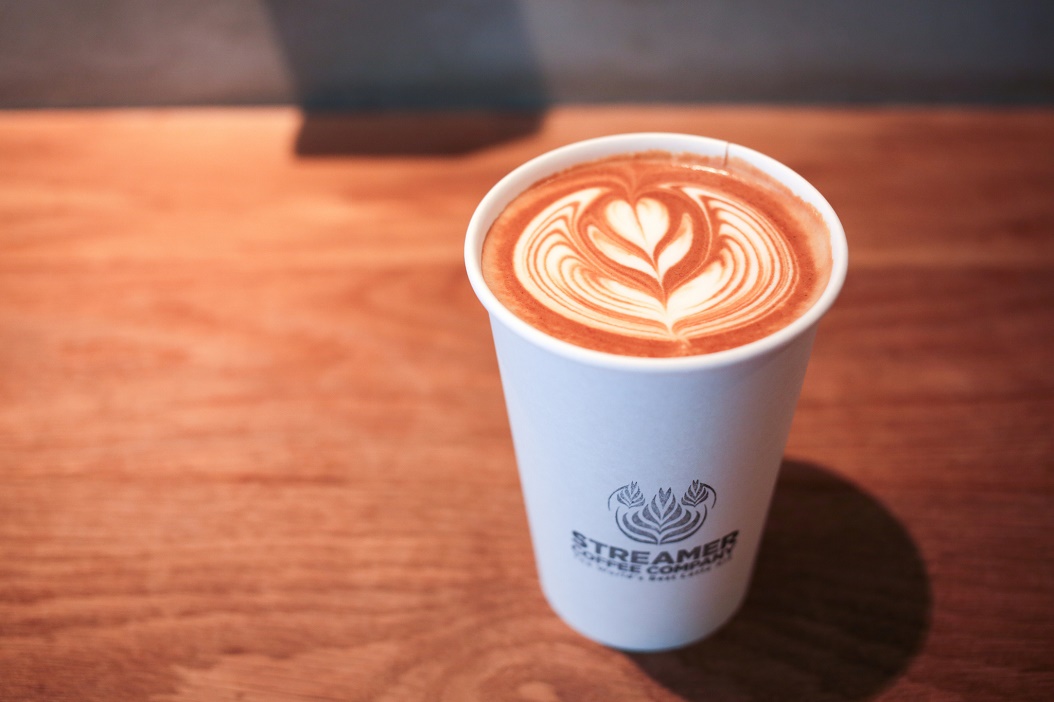 Photo by Noro Nakayama / CC BY-SA 2.0
A visit to Tokyo would not be complete without checking out the cat cafés, authentic ramen and sushi restaurants, and of course, the beautiful cherry blossom spots. But in recent years, thanks to the rise of specialty coffee shops in the city, Tokyo has also become a true mecca for caffeine lovers. With each café boasting of hip, ultra-modern interiors, a relaxed vibe, and top-quality beans, it's no surprise that people are flocking to Tokyo to experience the city's massive coffee revolution.
The next time you visit Japan, take a break from taking pictures of cherry blossom trees for your travel photo book and go grab a cup of coffee in Tokyo. Here are some coffee haunts you should definitely check out:
Streamer Coffee Company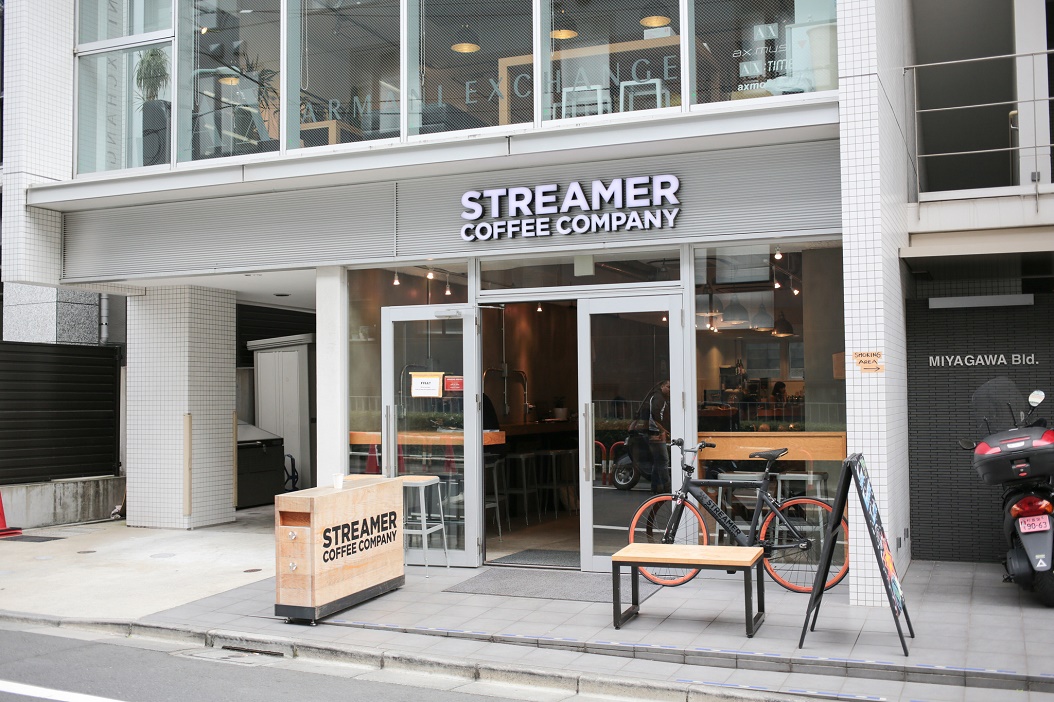 Photo by Noro Nakayama / CC BY-SA 2.0
Owned by Hiroshi Sawada, a major celebrity in the country's emerging coffee scene and the first Japanese latte art world champion, Streamer Coffee Company is the ideal java joint for anyone looking to enjoy a chill and relaxed atmosphere where they can work undisturbed or chat with friends while sipping on beautiful free pour lattes.
Streamer offers a good selection of drinks and pastries, including their signature Military Latte (mixed with matcha green tea) and camouflage-glazed donut. But the latte art, of course, is the true star of the show. Streamer Coffee Company employs only the best baristas and latte artists, so be prepared to do a mini photo shoot (better practice your food photography skills) because you won't be able to resist Instagramming such a gorgeous cup of coffee.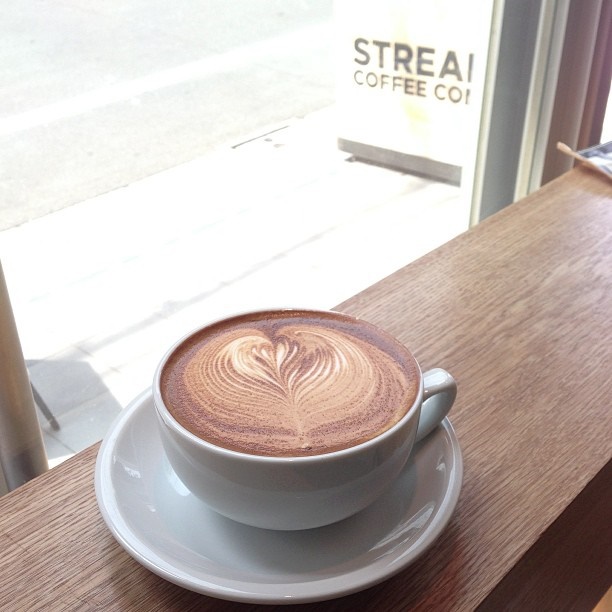 In addition to the original Shibuya location, which opened its doors in 2010, Streamer Coffee Company also has two other branches in Harajuku and Gohongi.
The Roastery by Nozy Coffee
Nestled amid the colorful and eclectic collection of shops and fashion boutiques along Shibuya Cat Street, the Roastery by Nozy Coffee is a "single-origin" coffee shop that offers a cool and trendy vibe, relaxed ambience, and premium coffee made from the finest beans from all over the world.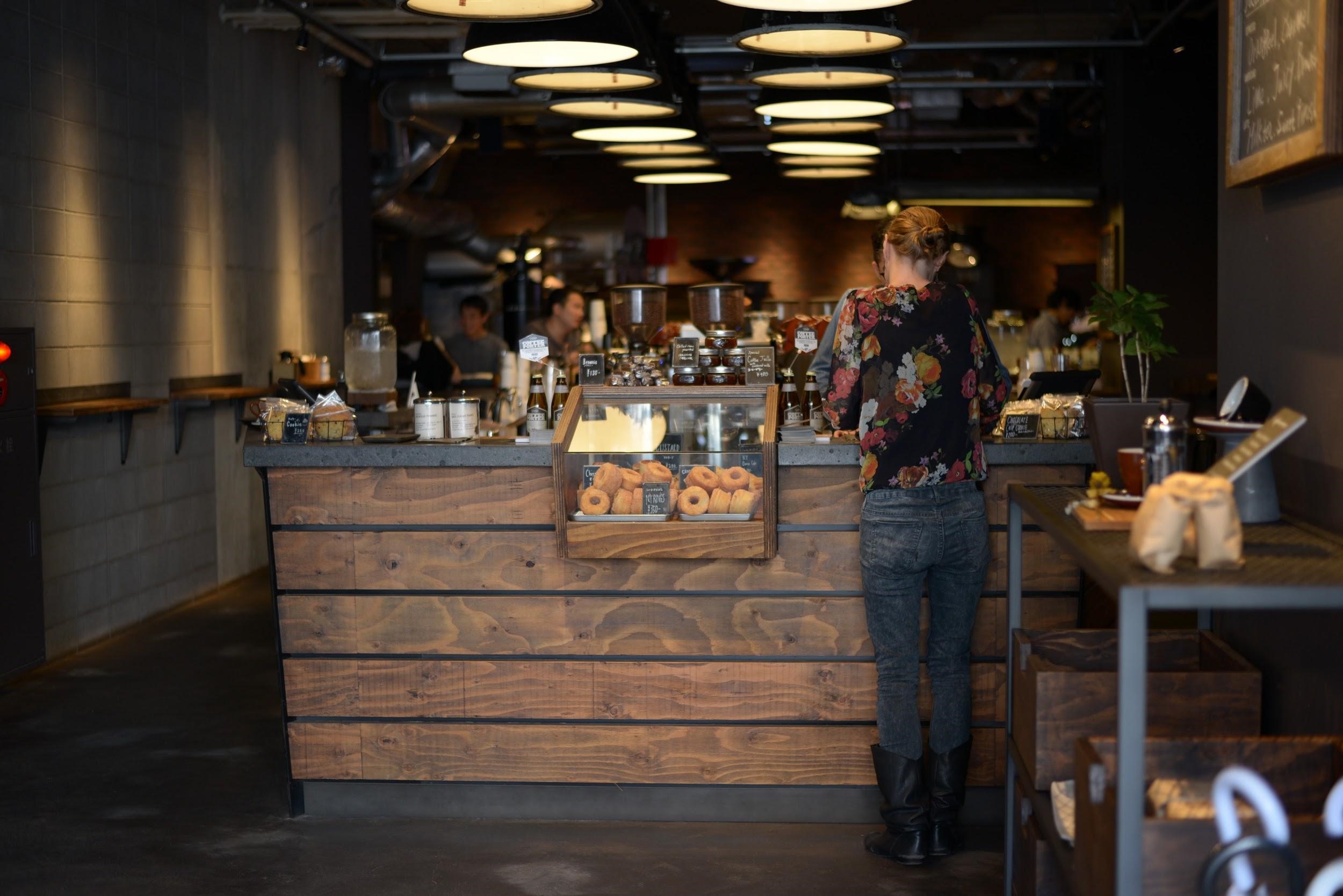 Image Source: Nozy Coffee
At the Roastery, customers get to choose between two types of single-origin coffee beans that hail from two different countries, although the selection varies from time to time—you never know what type of coffee beans you could be enjoying on your next visit. The Roastery features beans from Ecuador, Costa Rica, Mexico, and many other parts of the world, and all of them are expertly and meticulously roasted right there in the shop.
Unlike your typical Starbucks where you get a myriad of choices, the Roastery only offers three types of coffees: Espresso, Americano, and Cafe Latte. In addition to the premium coffee, they also have a small selection of pastries and cakes, and even some soft-serve ice cream.
LATTEST OMOTESANDO EspressoBar
Somewhere down a little back alley along Omotesando, you will find a tiny coffee haven called LATTEST OMOTESANDO EspressoBar.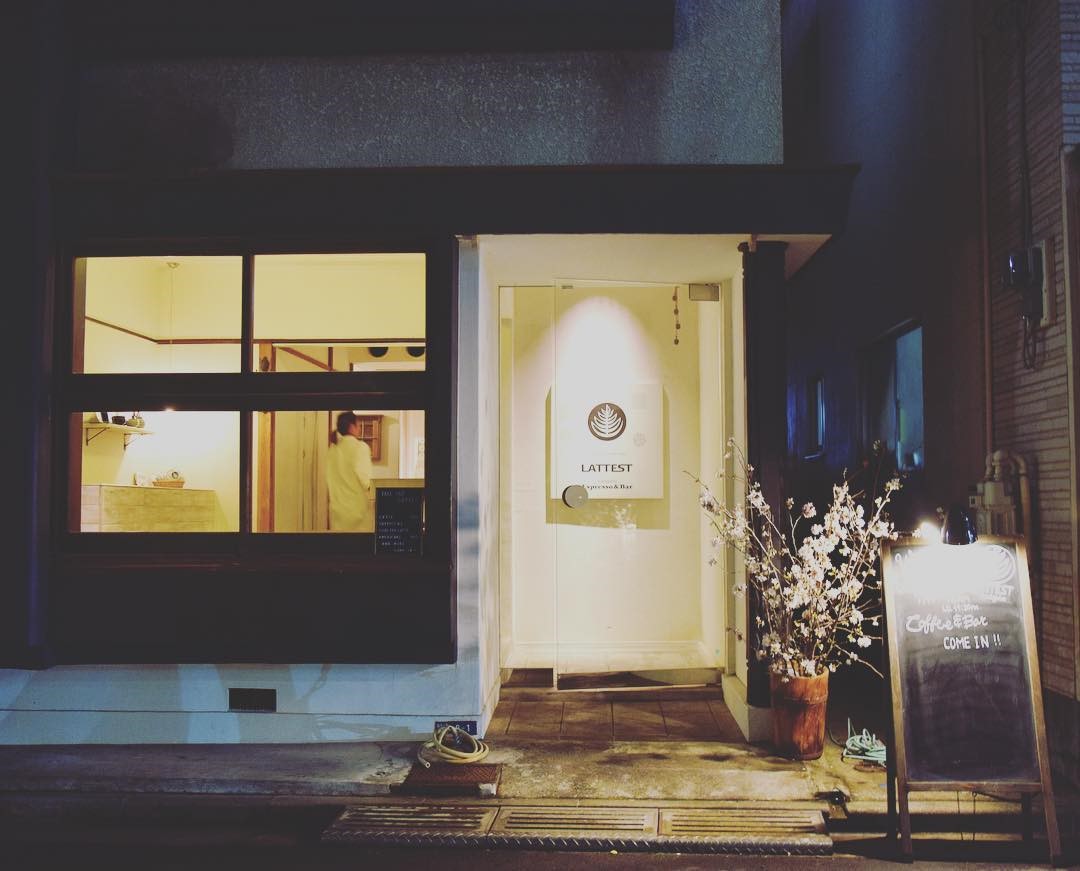 Image Source: LATTEST OMOTESANDO EspressoBar Instagram
Decked out in industrial shabby chic decor, this coffee shop is another hip and trendy spot to check out for anyone who wants a taste of high-quality java. At the EspressoBar, you'll find a good selection of coffees, as well as non-coffee drinks like hot apple cider and tea. Their most popular offering, however, is the LATTEST—an espresso shot that is added to cold milk and served in a shot glass. This drink, which is only available in-shop as it must be consumed immediately to truly enjoy its deliciousness, comes in a variety of flavors: caramel, hazelnut, vanilla, and Bailey's.
Apart from the funky interiors and the specialty coffees, what truly sets the EspressoBar apart is the all-girl crew of baristas—a refreshing change of pace from the normally male-dominated staff we often see in other coffee shops.
Little Nap Coffee Stand
Situated near the beautiful Yoyogi Park, Little Nap Coffee Stand is a charming little café that has been serving coffee lovers since 2011. With a languid, almost sleepy vibe that holds true to its name, this tiny coffee shop takes you away from all the hustle and bustle of Tokyo's busy streets and gives you a quiet space to enjoy your cup of joe in peace.
The owner, Daisuke Hamada, is a friendly host—he's always up for a good chat with customers about coffee and music (his other passion, which is apparent in the café's decor)—and a true java expert who can expertly roast the beans and brew a mean coffee with either single-origin beans or an exotic blend of high-quality beans sourced from places like Brazil and Ethiopia.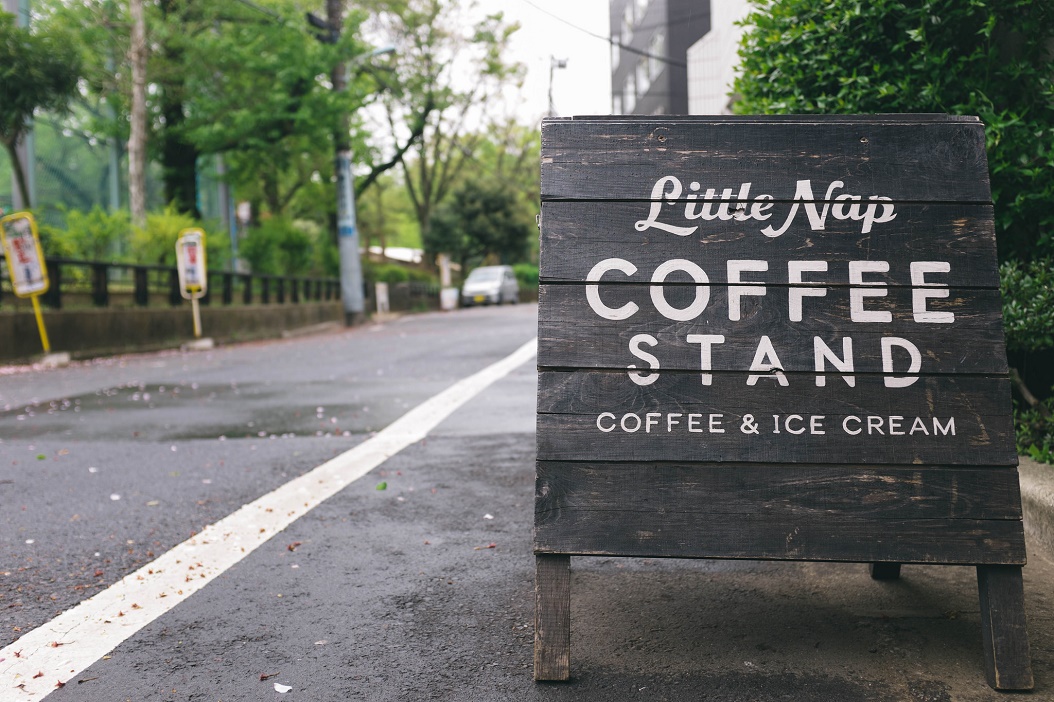 Photo by Michael Saechang / CC BY-SA 2.0
Since the place is so small, you'll have to stand—unless you can snag one of the few stools located within and outside the shop. Nonetheless, the good coffee and mellow vibe make Little Nap Coffee Stand worth a try.
Suzu Café
If you're looking for more than just coffee, Suzu Café has a varied selection of drinks and eats on their menu. Located in Shibuya, this café and restaurant serves delicious, beautifully plated comfort food—pizzas, pastas, salads, rice dishes, and more—and some truly delectable desserts.
And of course, they serve coffee and tea.
Among the other coffee shops mentioned, Suzu is probably the most Instagram-worthy, thanks to its stylish and eclectic interior. It's a beautiful and trendy space composed of an exposed ceiling, concrete walls, mismatched chairs, a red brick accent wall, abundant ambient lights, and even a small, intricate chandelier. But the pièce de résistance would probably be the expansive wall window, which floods the café with plenty of natural light during the day.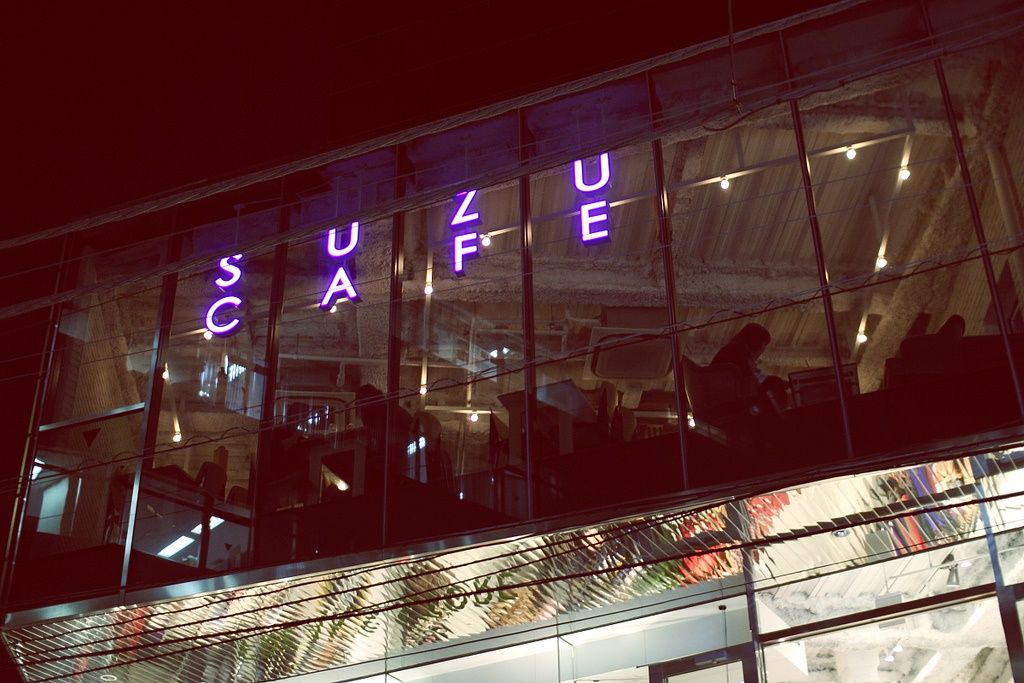 Photo by sinnnm / CC BY-NC-SA 2.0
In the day, Suzu Café is a place where casual diners can enjoy a relaxed lunch or an afternoon cup of coffee while basking in the warm, relaxed atmosphere. But at night, the café offers a more vibrant scene, where people can unwind while sipping on wine and cocktails.
If you are a true java connoisseur, the burgeoning coffee scene in Tokyo is not to be missed. After all, what's the point of traveling if you aren't going to try any of the delicious food (and drinks) that other places have to offer?
*Disclosure: this post was written in conjunction by Jenn Sitterly.