Usually, by about the fifth grade most people know the Nile is the world's longest river. This fact, I'm sure, has probably been played out millions of times in trivia games across the world. So when I had the chance to take a river cruise to the source of the mighty Nile River, I jumped in the boat.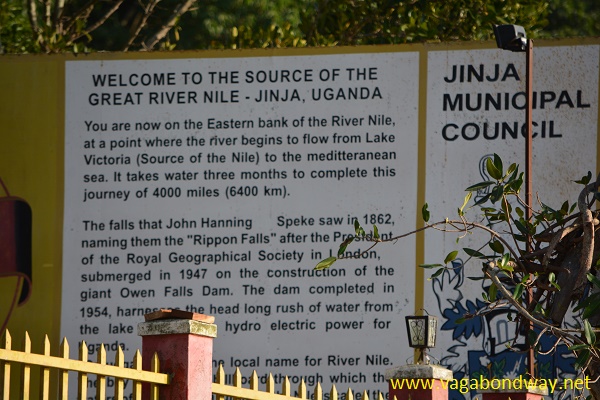 The Nile is the longest river in the world at ~4,160 miles/ 6,670 kms.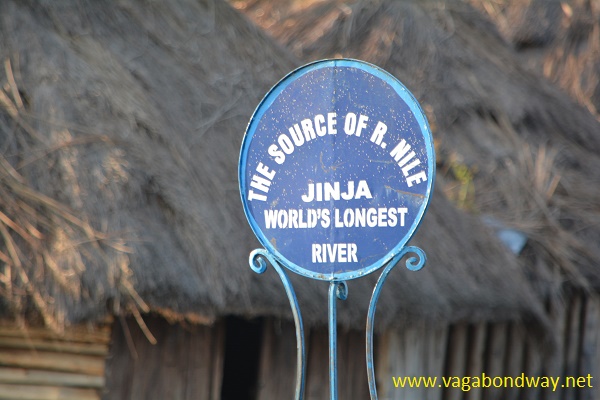 The interesting thing I found about cruising to and around the start of the Nile is, it does not feel that big or extraordinary. For a river that spans through nine countries it felt like we were having a regular spin on the water. All around us locals were fishing for their dinners, birds were flying and dogs were trotting along shore.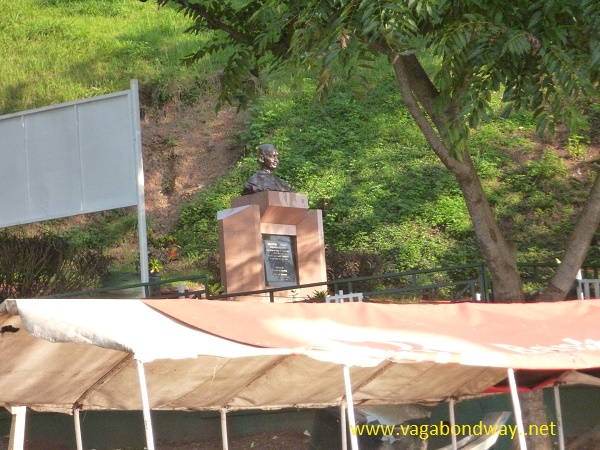 There were significant pieces of history around us as this statue was the grave of Gandhi. He specially requested to be buried at the start of the Nile.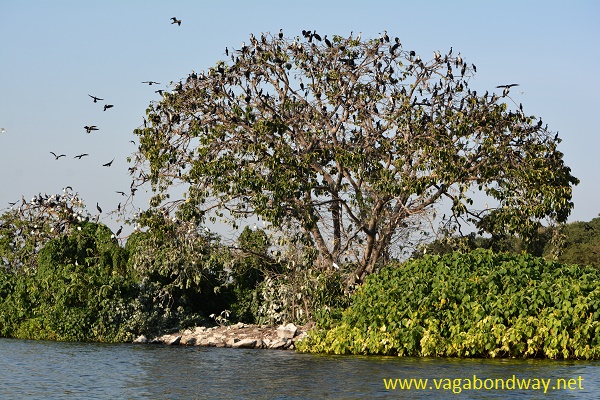 In our short time there and area we covered, we saw thousands of animals calling that section of river home. I can't even begin to think about how many tens of thousands of people's daily life is connected to this mighty river as well.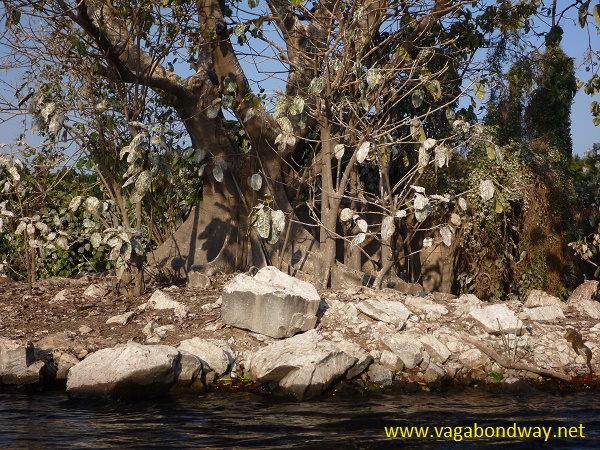 Aside from seeing African snow, i.e. bird poop, here are some of the animals we saw along the cruise: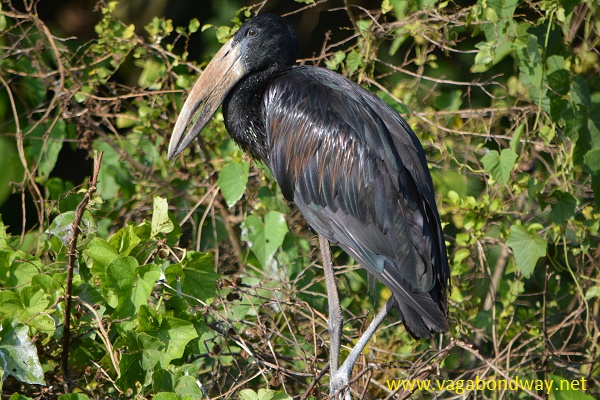 African open billed stork –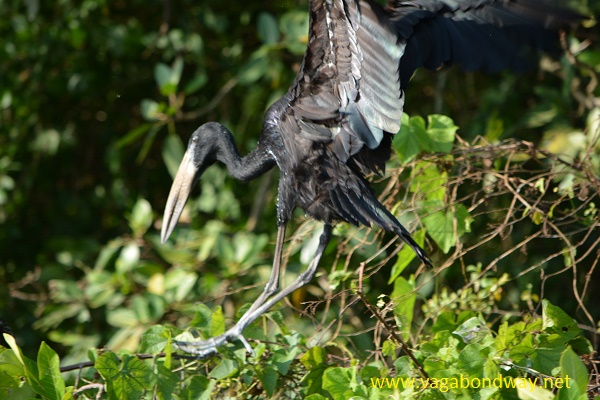 – you can get an idea about how big he is.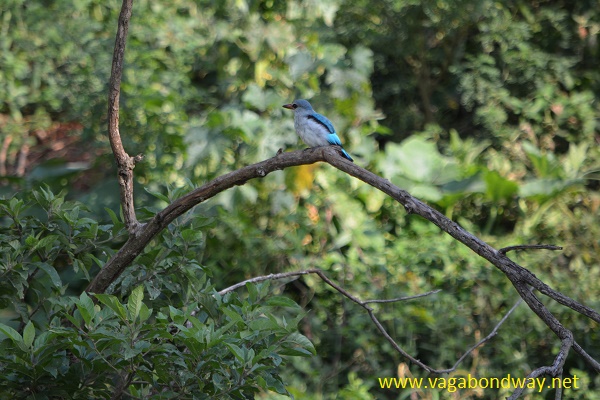 This is the woodland kingfisher and –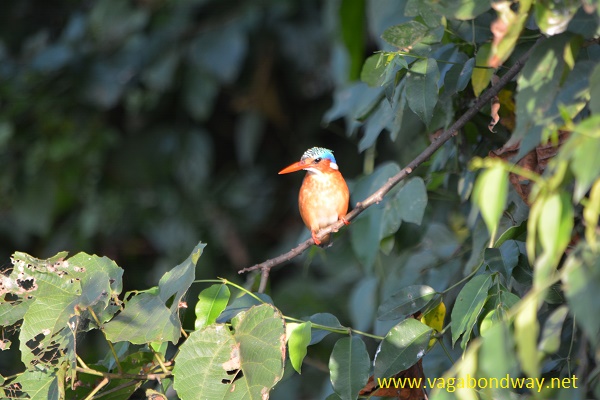 – the malachite kingfisher.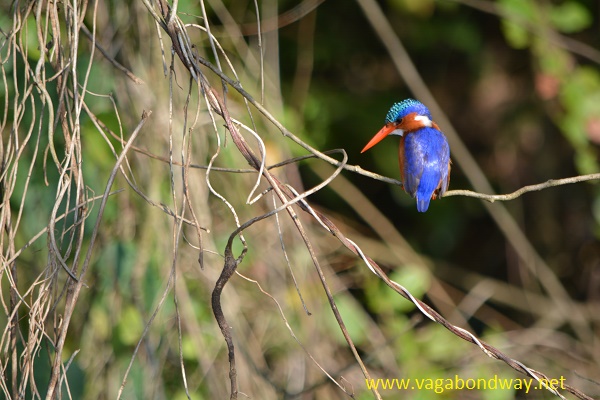 They are such a striking blue as they dart about.
Ibis' looking out over the waters as well as –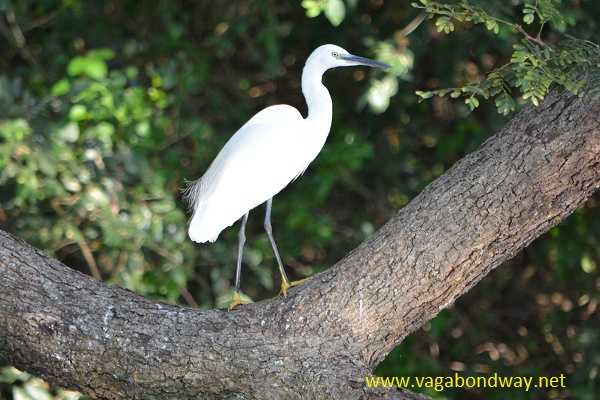 – white egrets.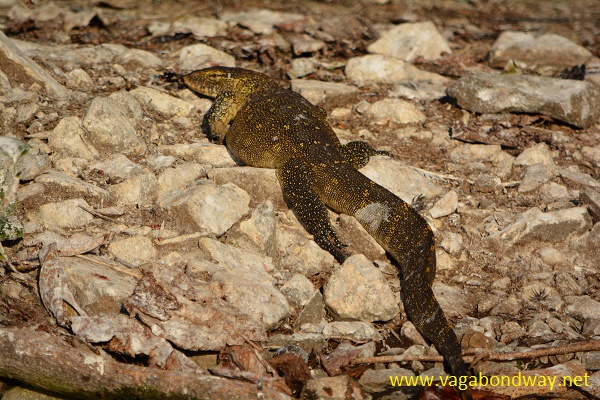 Nile monitors basked in the sun.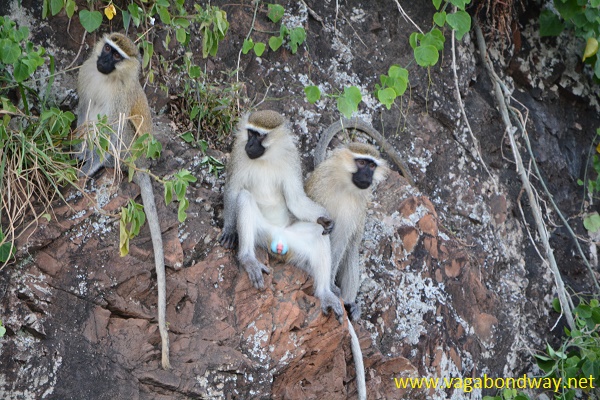 We got to see these blue balled monkeys or black faced vervet monkeys climbing around on the rocks.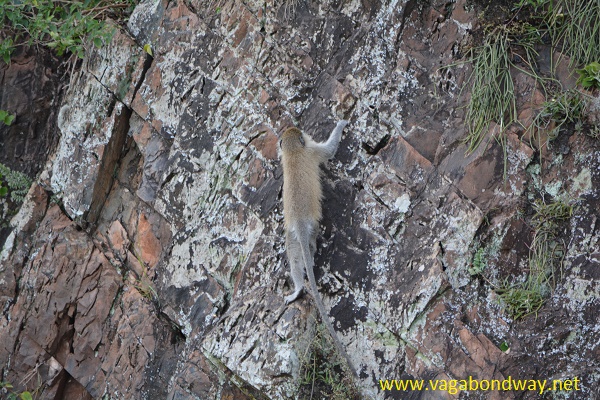 Look at them go!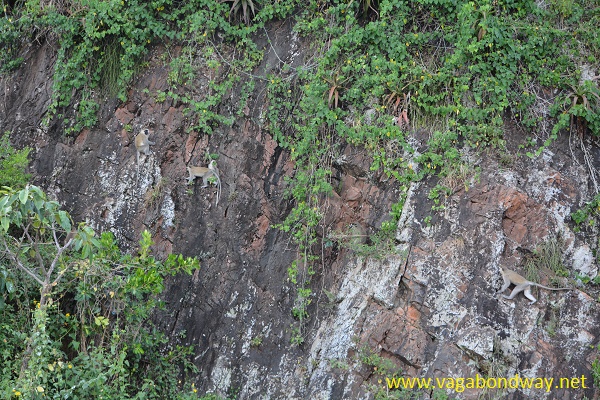 They just scampered along these cliffs.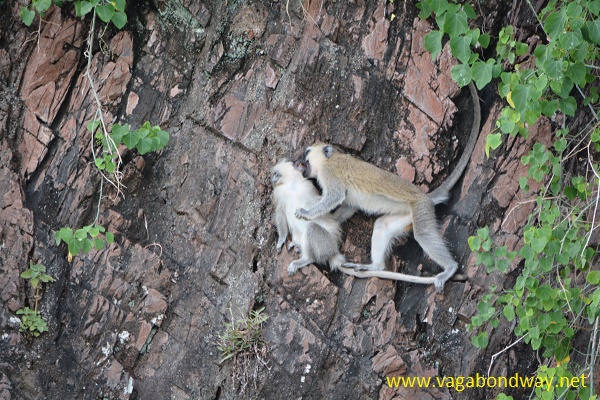 Ah! I'm going to eat you.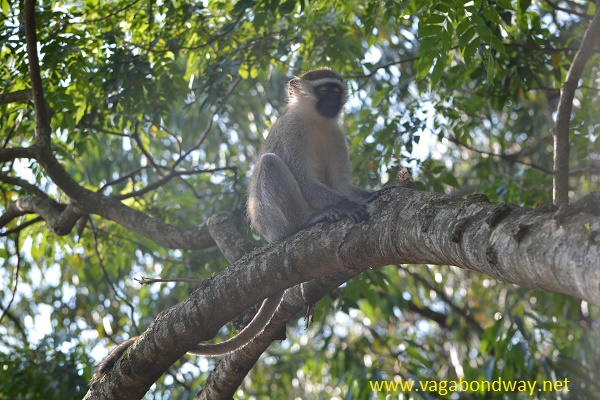 One of the aspects I enjoy most about travel, is seeing more and more how so many of the "biggest" things in the world are really comprised of the small moments of people's lives. Some people will circumnavigate the world to see the Nile while for others it is the river they always grew up knowing just outside their back door. Through the act of traveling, on that day we too became a small part of life along the world's longest river, and those are the moments travel is made of.
*     *     *
If you go:
We stayed at Adrift Jinga Camping in Uganda
You can book the river cruise and other activities at the office. River Cruise was $15 USD pp.