Oh boy – this week you have a chance to win a city guide of your choice.
A lot of times when one travels, you are likely to find yourself in a major city. Big cities are by default major transportation hubs. Many times you are going to have to be there, so might as well get rid of some jet lag and enjoy the sights. For Chris and I we often find ourselves in big cities a few days before we fly out of a country. We tend to have a slightly more conservative side and if we can ever help it, don't want the inconvenience of missing an international flight. Rather than take the chance of a landslide delaying us or any other random occurrence, we will give ourselves a day or two in our final destination city and see the sites! We'll treat ourselves to some nice meals out, go to museums and hang out in coffee shops. Although we travel primarily for wildlife and nature, cities do have some unique aspects to enjoy and take advantage of.
And this is where you can have a chance to win a free city guide!
GPSmycity is a budget travelers friend. With this guide you can walk around a city at your own pace and liking. So if you have any upcoming trips (either in USA or abroad), take advantage (and save some money) and get a free guide to the city of your choosing.
All you have to do is like the Vagabond Way facebook page! It's that easy. The first twenty people will win a code. Make sure you let me know and please send me a message so I can then send you your code. What's not to like?! You'll get pretty pictures to brighten up your day and a free city city guide. Score!
If you are already a fan of the Vagabond Way facebook page, then please follow us on your choice of our Instagram page, twitter or google+. 🙂 If you don't have a link back to your name, make sure you send me a message through my contact page so I can get in touch with you and give you the code. This chance will run for a week.
As I went through the list of cities to choose from, I realized, wow, Chris and I have been to a lot of these! Check out the list to see if the city you want is listed. If you need some inspiration for your next trip planning, here is a look at some of the cities we have been to that you can get a free guide to.
Santiago, Chile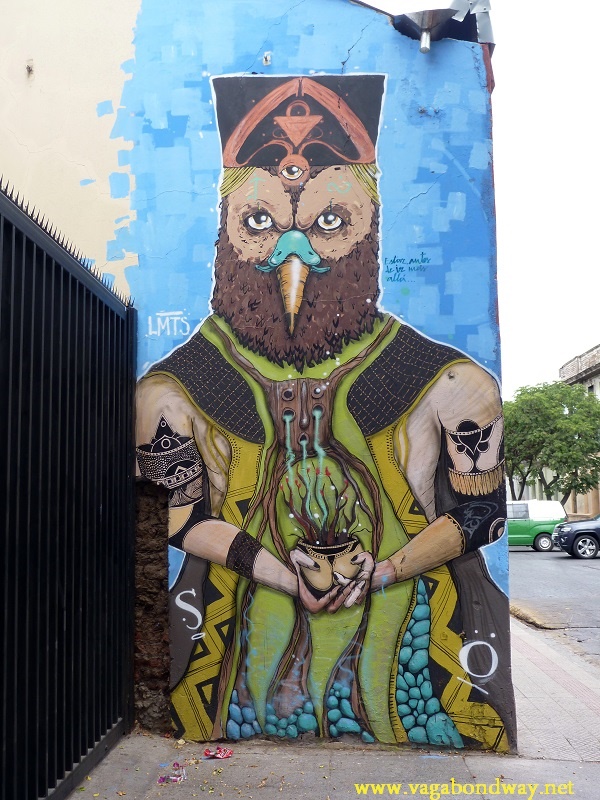 Here are some photos of the city and what you can expect while walking around. Santiago was one of our favorite!
While there, we went to the Human Powered Festival where all of the rides were moved by human muscle. It was pretty cool!
When you go, you HAVE to go La Jardin Restaurant!!! It was one of our most favorite places we have ever eaten.
San Jose, Costa Rica
We spent about five weeks in Costa Rica and loved it!!!! We found it easy to travel around, buses went almost everywhere and we saw some stunning wildlife around the country and would go back for more wildlife. San Jose was an easy city to fly in and out of. There was so much people watching, plazas and cafes to linger in around the city.
Buenos Aires, Argentina
We thought Buenos Aires was awesome. We loved it! The city was so funky and cool. I could see us living there. Then tangos. The night life. The coffees (!) Restaurants on nearly every corner offering steaks and sandwiches. There were so many cultural areas of the city to explore. Make sure you check out Cementerio de la Recoleta, a top attraction and home to Evita's grave. We have many fond memories and Argentina has SO MANY amazing things to see. I would go back in an instant. If you do fly into Buenos Aires, you can easily hop on a bus and head up to one of the wonders of the world, Iguazu Falls.
Cape Town, South Africa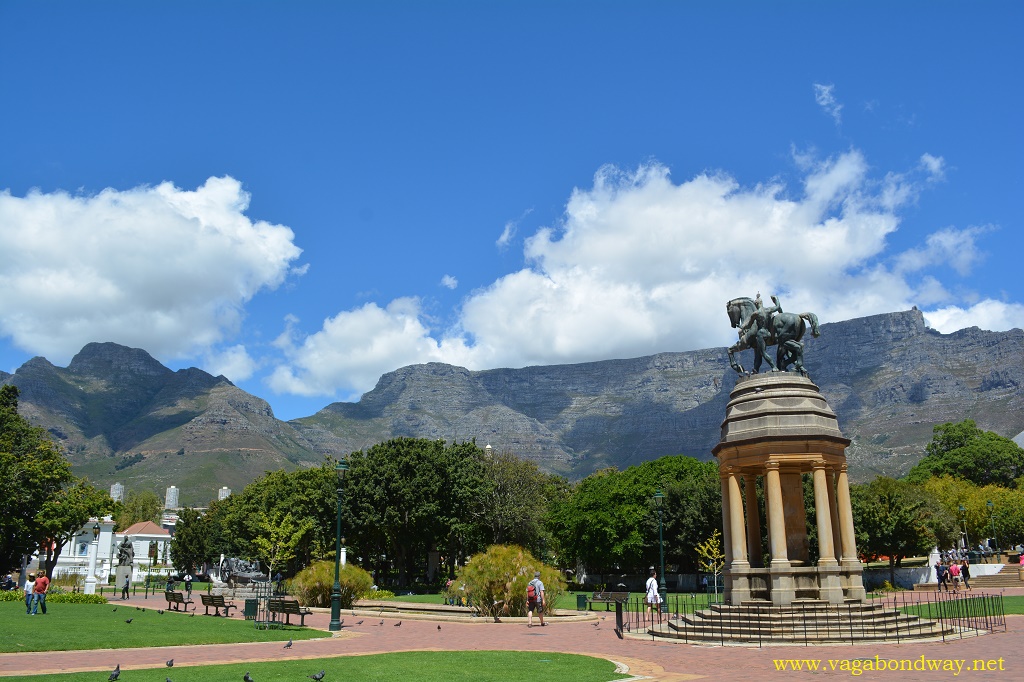 Ok, if you are slightly unfamiliar with Africa on a whole, the continent is amazing and Cape Town, South Africa is stunning!!! The people are so nice and it is such a great base for starting or ending a trip. Table Mountain (which you can see in the back drop of the photo above) is a must do. Make sure you check out the South Africa Museum, National Gallery and day trip out to the Cape of Good Hope . A day trip out to Robben Island, the prison island that held Nelson Mandela, is an humble and eye opening experience to learn about. South Africa is a country we are just chomping at the bit to go back to. I have SO MUCH I still want to write about all its awesomeness, but for now here is a post about Addo Elephant National Park to get you going. You will want to go to every national park you can. Fly to Cape Town today! 🙂
Sydney, Australia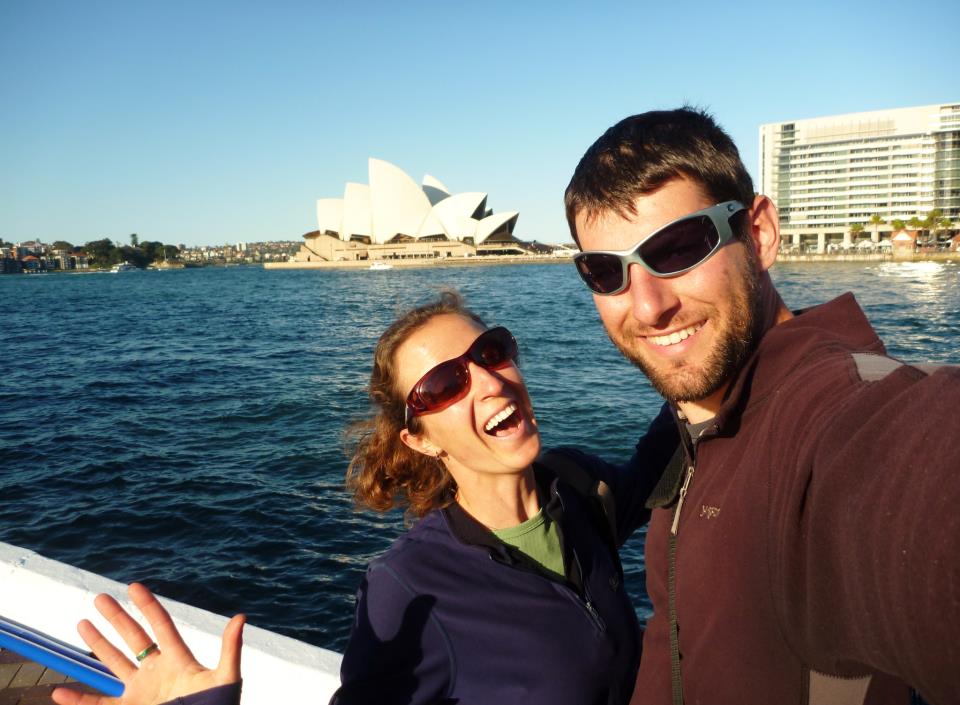 Those of you that have been following along with us for a while know that we spent almost two years living in Australia and loved it!!! There are so many iconic images here I had wanted to see my whole life: the Sydney Harbor Bride, The Sydney Opera House, taking a water taxi to Bondi Beach. Not to mention all the amazing coffees (Australians know how nice a flat white is!)  Had it been easier for us to keep legally living and working in the country, I think we would have spent a good couple of years living there. We didn't want to leave. The country, it's people, the animals, the landscapes and the big wide open spaces captured us. We were so thankful for our opportunity to live there and could go on and on about how much we loved it.
*     *     *
So if you think you will ever be going to one of the cities one this list, like the Vagabond Way facebook page or follow us on Instagram, twitter or google+ and be in for a chance to win!!!! Choose your city and make sure I have a way to get in touch with you.
THANK YOU so much for being a reader, follower and supporter of our site. If you want one, I hope you win one of these promo codes today! Happy Travels. 🙂
*     *     *
Please take note:
This promo code can be used on iOS devices (iPhone and iPad) only
Make sure you down load your app within 28 days before the code expires! 🙂