This week we welcome guest blogger Jess from Tripelio. She shares with us some awesome parks and tips for camping in Ontario, Canada. If you would like to be the next guest writer, please get in touch! Thanks again to Jess from Tripelio for this awesome guest post. 🙂
Camping in Ontario
Many thanks to Vagabond Way for sharing this article about the best places to camp in Ontario. It has been an undeniable resource for me as I become more adventurous in my travels. In particular, this article on top travel gear helped me plan my most recent camping trip.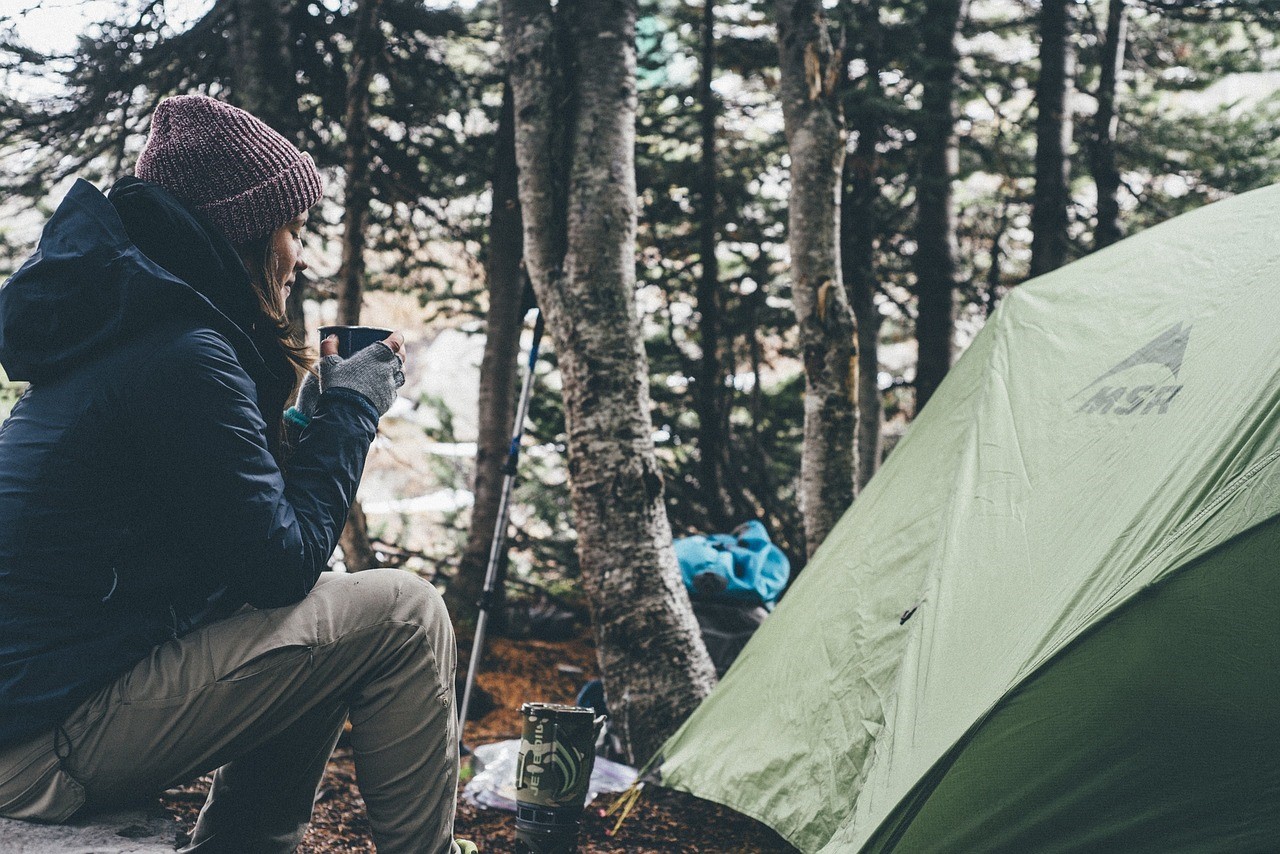 The province of Ontario is an excellent place to get out and explore. Approximately 90 percent of the population lives in South Ontario and 66 percent of the province is forestland, which means there are plenty of untouched vistas for you to go camping in. Whether you're planning a solo backpacking trip, a portaging trip with friends, or a weekend trip with your family, you're spoiled with choices. Here are some of the best places for camping:
Wildlife Choice:  Algonquin Provincial Park
This is Ontario's oldest provincial park and an outdoor enthusiast's paradise, home to many kinds of trees as well as plenty of wildlife. In fact, there are frequent moose sightings even close to the highway, and beavers are commonly seen by canoers! There are quite a few campgrounds located near the highway, or you can set up camp on your own, but know that you'll need a camping permit for either of these. Keep your eyes peeled for poison ivy in parts of the park, and you may want to bring some bug spray to keep black flies and mosquitoes at bay.
Wilderness Choice:  Killarney Provincial Park
As with most of Canada's parks, Killarney is known for its wide array of outdoor activities. In the summer, canoeing and kayaking are the most popular; in the winter, snowshoeing and cross-country skiing are king. Although the park doesn't offer as many campground amenities as other areas on this list, that in itself is a gift. You might feel like the only person out there! To keep the park clean, you must camp at one of the 180 designated backcountry campsites. These are marked with an orange diamond and a tent symbol.
Culture Choice:  Manitoulin Island
This is the largest freshwater island in the world and is a special place to visit. Originally home of the Ojibwe tribe, the island retains a strong Aboriginal culture, and depending on when you go, you might have the opportunity to experience a Pow Wow or other special event. There's some excellent hiking on the island as well, with the most well-known trails being the Cup and Saucer Trail and the Mounted Animal Trail. There are quite a few campgrounds scattered around the island, so you'll have your choice of location.
Budget Choice:  Crown Lands
Between park entrance fees and the additional camping fees, camping in Ontario's national or provincial parks can quickly add up. If you're looking to do a few days of wilderness camping on a budget, you should know that you can camp on any crown lands—or public, non-designated land—for free. The main thing is figuring out whether the place you're staying is actually classified as crown land.
There's a trick to this: in many places, you can call the Ministry of Natural Resources and get a District Fishing Map (you may have to pay a small fee, but many of them are free). Not only will this outline all the lakes and waterways in the region, but it will also show you which land is private and which land is crown land.
Of course, the best way to find a good place to camp is to get out and explore the area yourself. If you're a little unsure about camping, check out the Parks Canada app, which can help you choose a campsite and follow through on planning. When traveling set up a VPN on your phone or laptop. This will ensure your private information stays secure when using apps and websites abroad.
Wherever you end up and whatever activities you do, you're sure to find yourself relaxing in the evenings in a lovely, tranquil environment and making memories to last a lifetime.
About the Author: Jess Signet is an avid traveler and enjoys writing about her adventures. Knowing there's more to the world than the bubble she lives in makes her want to travel even further. Traveling is her drug, and she's addicted. (Please, no intervention!)