Oh it's that time of year where people are on the hunt for gifts. Travelers can be a particularly difficult group of people to buy presents for. They either seem to have really specific items they need or the things they are looking to buy are quite expensive and out of range for most gift givers budget.
We get asked all the time what makes good gifts for travelers. People want to know what do we use on the road and what would make good gifts to give to travelers on a variety of budgets. These items are some of our favorite that we take on almost every trip. If you are pulling your hair out wondering what you could give the traveler on your list, this post is for you. 🙂
11 Overlooked and Excellent Gifts for Travelers
Solar Lamp
Two of our friends gave us this solar lamp as a going away present right before we left for this trip. Anyone that knows me knows I looooove presents. I just get so excited. I looked at the solar lamp and thought, oh cool, but I wasn't sure about bringing this or how well it would work. Turns out we use this solar light almost every single day. It works phenomenal for basic light needs. It's particularly great to charge during the day and then use it just to have a light to walk to the bathroom at night. A lot of places we have stayed at it is just unwise to walk to the bathroom in the middle of the night without shining a light on your path. This is solar light is perfect and saves so much raw materials because you don't need to buy at batteries. It's super light, works well (it doesn't work forever if  you want to read your book for 2 hours) but works really well for basic light and at $15 USD this is a great gift to both give or receive.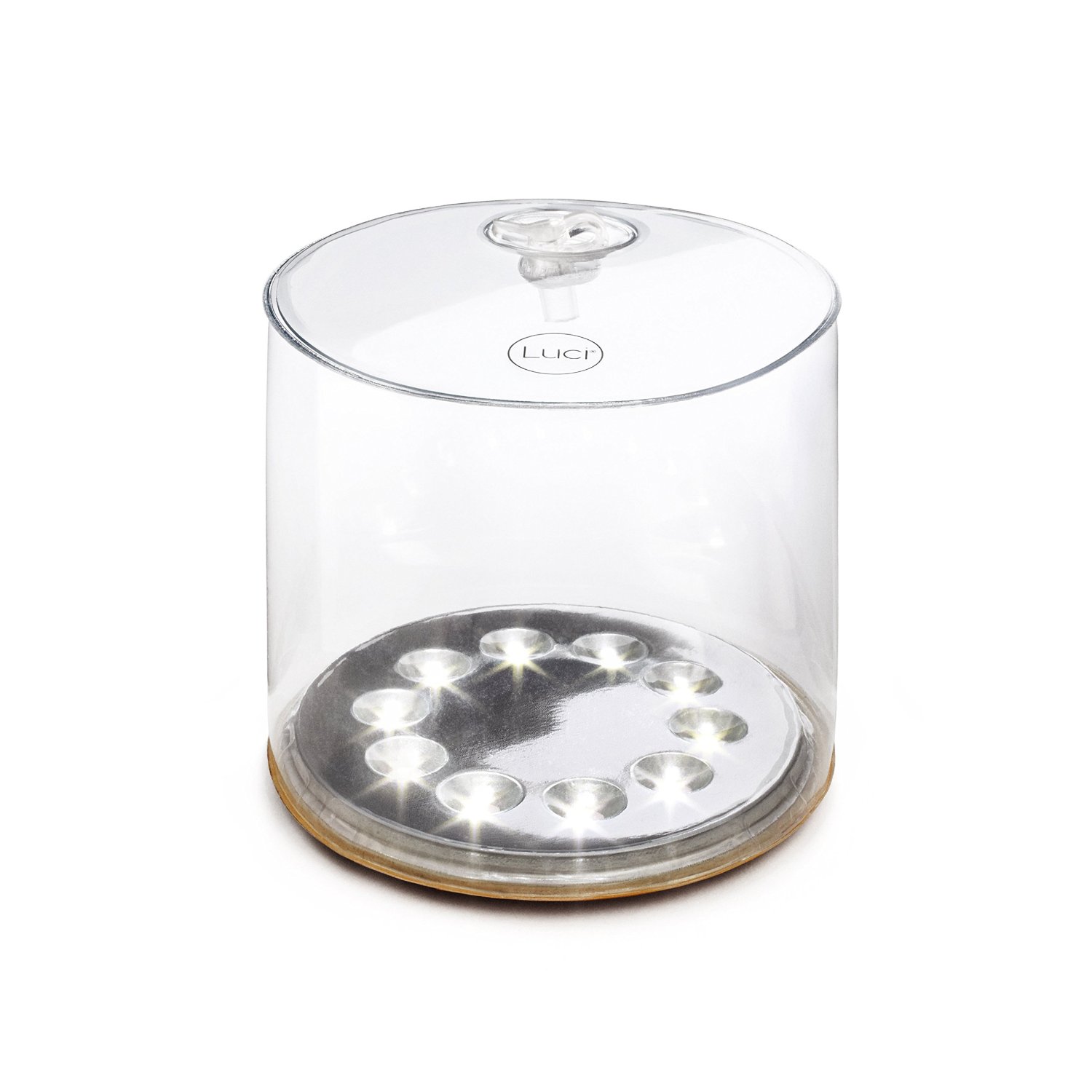 Umbrella
Having a small umbrella is a life saver if you are traveling. The thing is, sure you can tough it out in the rain and you won't melt. We used to have that mentality. But oh once your bag and clothes get wet it takes forever to dry out in humid climates (and then mold grows!). There are some rather expensive travel umbrellas out there. We have found a pretty normal and cheaper umbrella like this for $15 will suffice. We actually nabbed the two small ones we have now from my mom years ago as a last minute packing decision and never gave them back. Sorry Mom!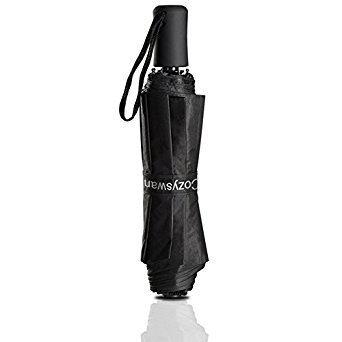 GSI Travel Cook Set
This was a last minute purchase for this trip and I CAN'T LIVE WITHOUT IT. Over the years and for different styles of trips we have a small storage collection of various pots, cups, spoons and sporks. (If you don't know what sporks are this is one we use regularly.) So we were hesitant to drop the $65 on this cup set, but it was one of the most precious things we carry. This set is so functional, light weight, easy to clean and pack, well designed and I just love it. A+ This is an awesome product.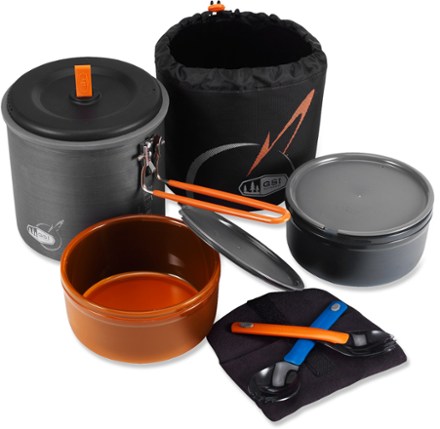 Torch or Headlamp
To be honest, I am shocked by how many people do not travel with a light source of any kind (other than their phone.) I know phones are standard now and everyone travels with them, but batteries die and let's face facts: it's a phone – not a light. No matter where you travel you should always have a torch. First world or third world countries it doesn't matter – storms roll in, electricity can go out and you will want a light source. One area I especially use my light is on early or late buses when it is dark outside. I always check under my seat with the light to make sure nothing rolled away on me. Headlamps range from super cheap to super expensive. A good all around headlamp we have been using is the Black Diamond Spot Headlamp which retails around $40 USD. This torch has regular light, spot light and red light (which can be great in case you are ever biking back from a place like Angkor Wat in the dark.) It takes three AAA batteries (we use rechargeable) and we are pleased with this light.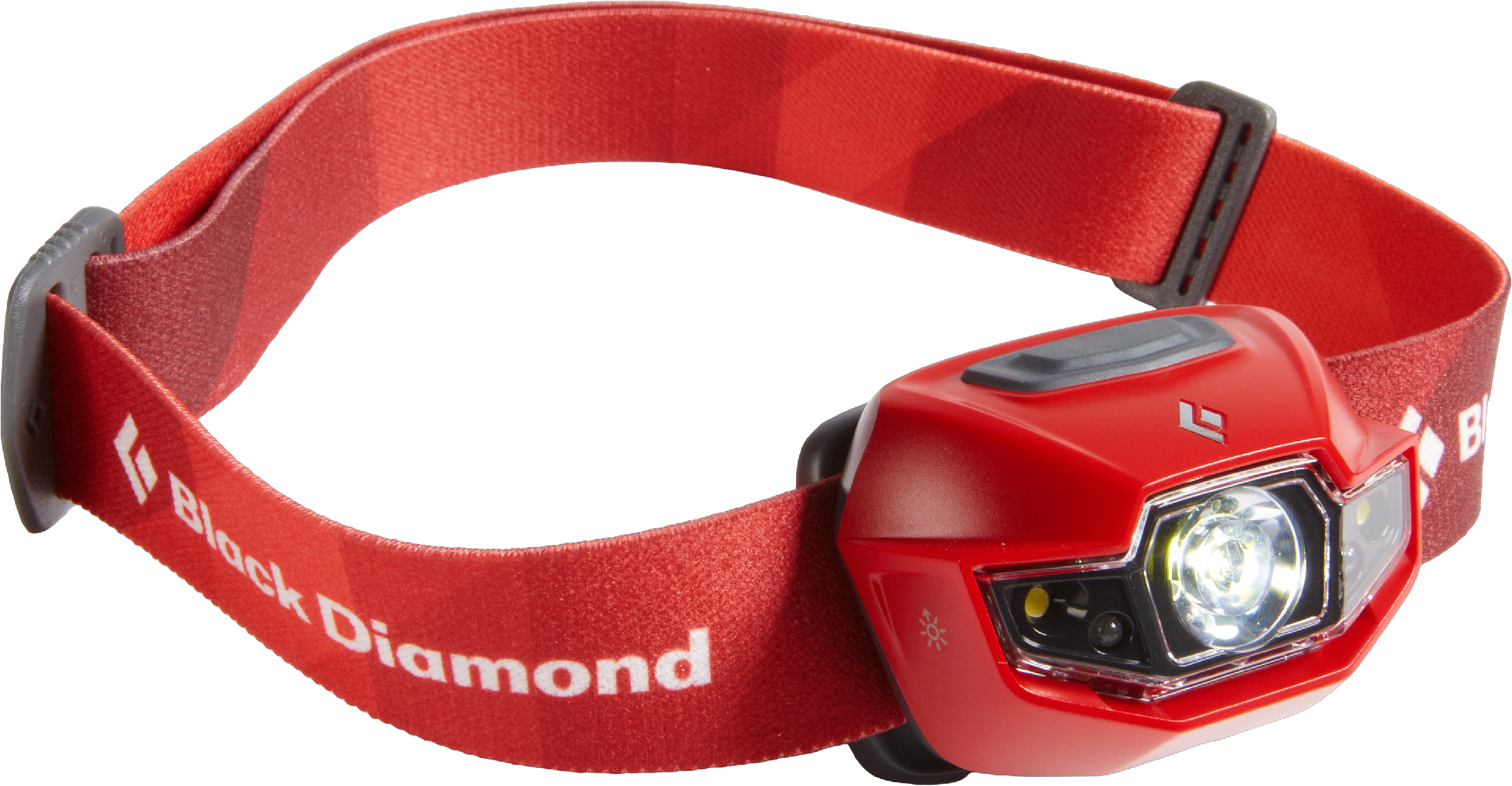 Homemade Gift
Some of my most precious gifts have been the ones people have made for me. I am so lucky to have stored back at home in my sister and husbands closet a stack of shoe boxes that read 'Special Memories 2014, 2015, ect." When I was younger, it was easy to just have one pile. But then as the years started going by I realized I needed a new system. So I keep letters, trinkets, gifts and anything special to remind me of the people I hold dear. (In one of the boxes I even have an old, dried out peep. Yep – if it's a special memory it goes in the box.) We travel with few little trinkets as protectors, good luck charms, memories of home or call them what you will. I carried around a little note from my mom for years until it literally disintegrated into nothing. We carry a few toy solders that we found in Yellowstone National Park and they were the topping of our wedding cake. We keep one in each of our bags and have done so for years. I have a little gnome in my camera bag, a piece of paper with a blessing from a Buddist monk and most recently a hand made Freud. Freud was a gift right before we left and we carry him everywhere with us. So it's totally personal preference (don't be offended if your traveler does not carry your precious gift physically with them. Weight is a really big consideration on the road and some things I purposefully leave at home.) The point of the homemade gift is the gesture and thought that went into it. Whether you carry it with you or it waits for you at home, the fond memories and warm fuzzies feelings the thought of the gift brings can help keep spirits high on the road.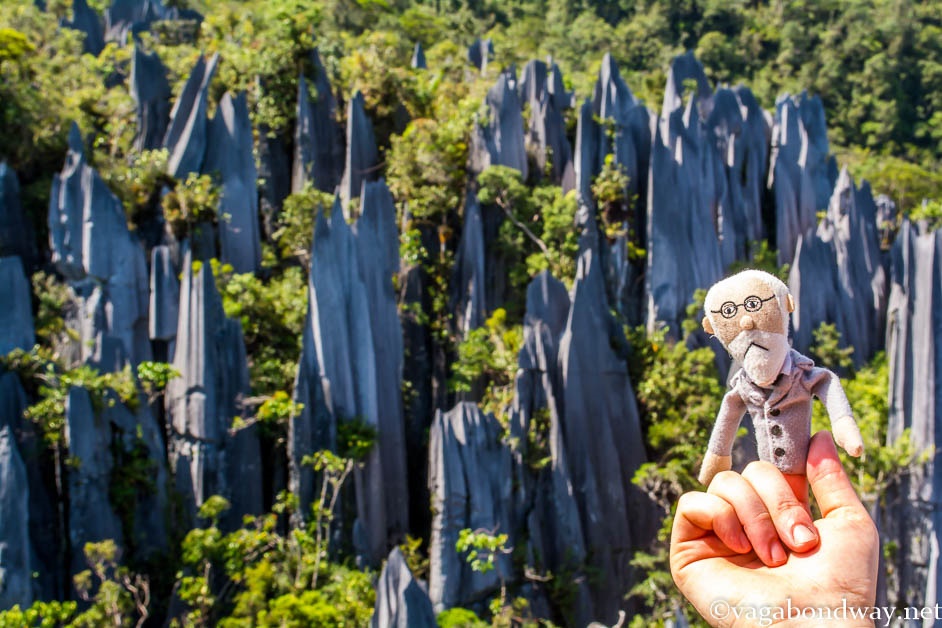 Underwear
I know it might seem weird to buy someone underwear, but do you know about ExOfficio underwear? It is all we take traveling now. ExOfficio has hands down the best underwear for travel. They are super light weight, micro-bacterial, are well made and can take the rigors of full time travel and you most of all, you can easily wash them in a sink and they should be dry the next day. They are not the cheapest as a single piece will often retail for $20. But if you look around for deals at either REI or online I have found them for as low as $13 a pair. It doesn't matter. They are worth it. Chris has the mens version and they are some of our most coveted travel clothes. Buying one pair for someone makes for an affordable gift and gives a very useful and high quality item to someone for their trip.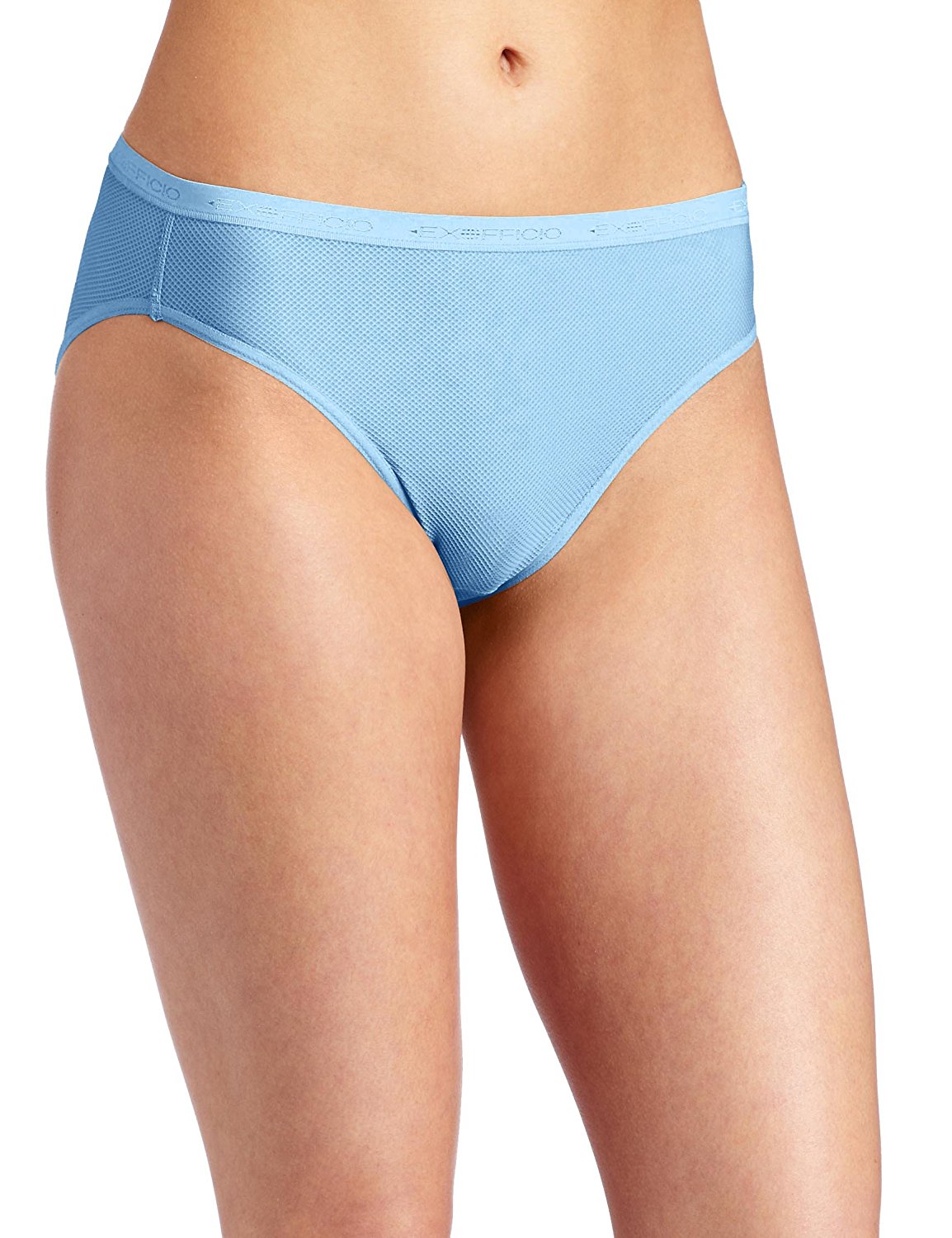 Travel Kettle
This is perhaps a gift idea that you could get a hint if the receiver may like before you buy, but for me, this is another item I absolutely LOVE LOVE LOVE. I have not used the exact model in this picture, but it got good reviews and is one I would buy and try. I bought a different one while on the road and having a kettle can save you so much money, hassle and give you a huge convenience. I hate if I wake up early and might have to wait until 8 o'clock for a coffee room to open or the office to open to get hot water. I just love having a travel tea kettle and it's a must have item for me.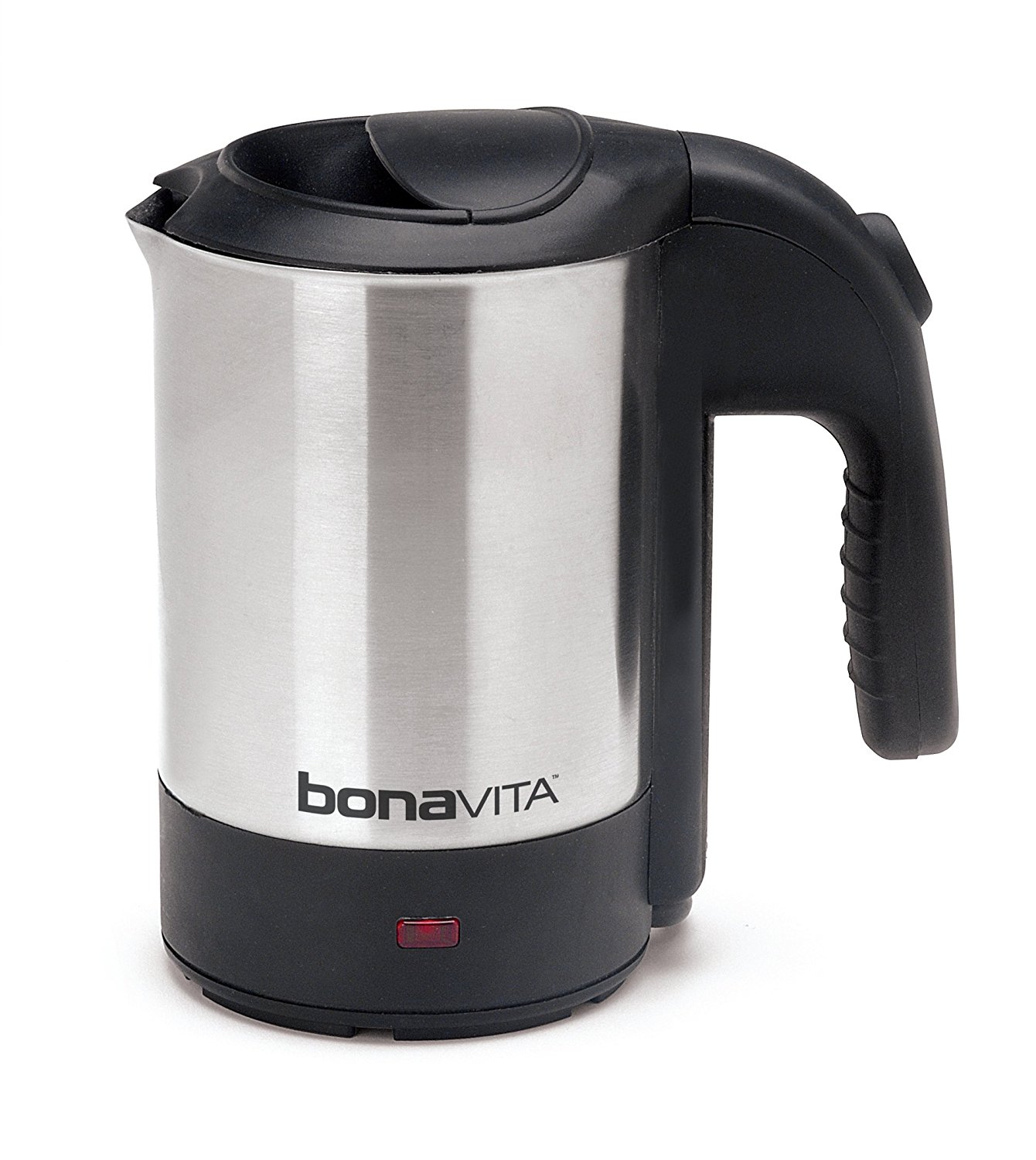 Compact Shopping Bag
Another one of our friends gave us one of these bags right before we left and it was the most thoughtful gesture ever. Everyone should have these bags – whether traveling or living your life at home. On the road, especially in Asia it is so easy to go through tons of plastic bags. They will put one tiny item in a big plastic bag. Stash a couple travel bags like this in your things and keep them handy. Every little bit of plastic we can cut down on makes a big different. It's around $15 three bags and I highly support this as a gift for anyone.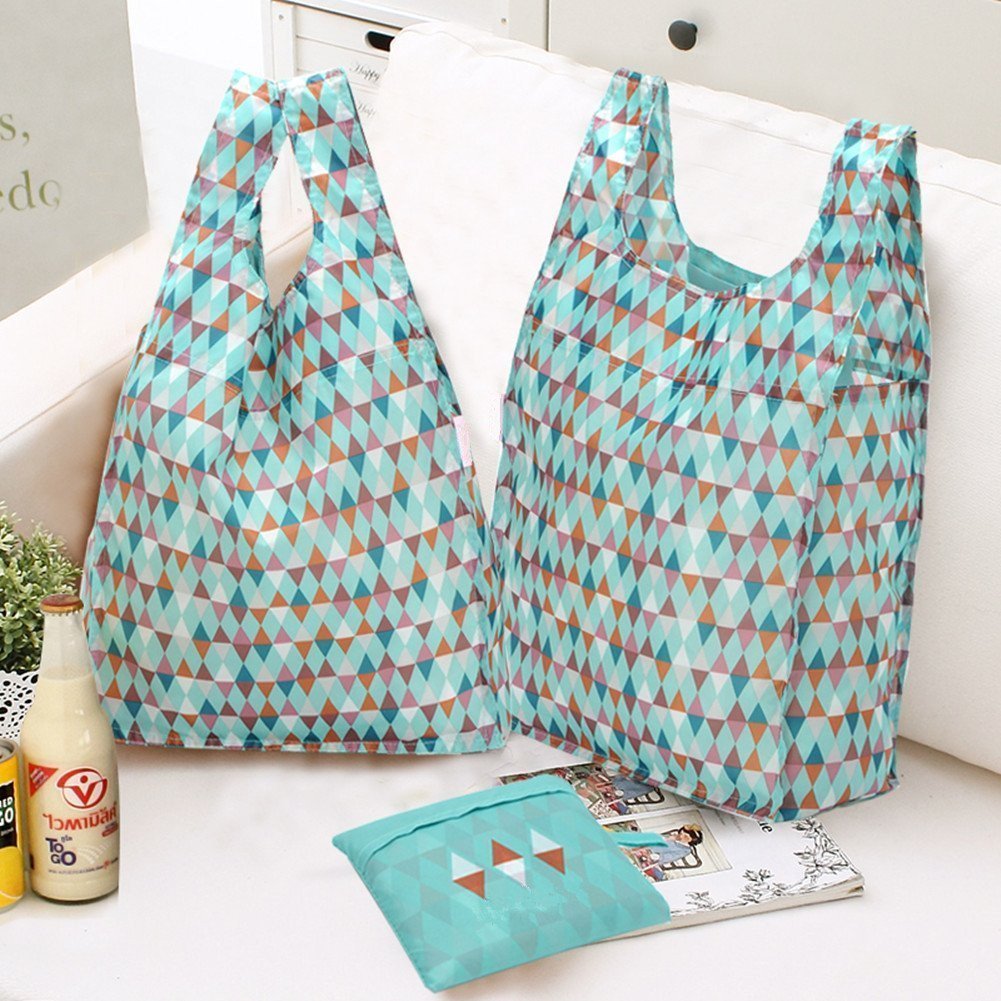 Travel Adapter
We have gone through trying so many of these! Oh my gosh. I think we have a box of random pieces back at home. In frustration we picked up an adapter that is just like this while we were on the road and it has been so much better. From now on this is what we travel with. So much better.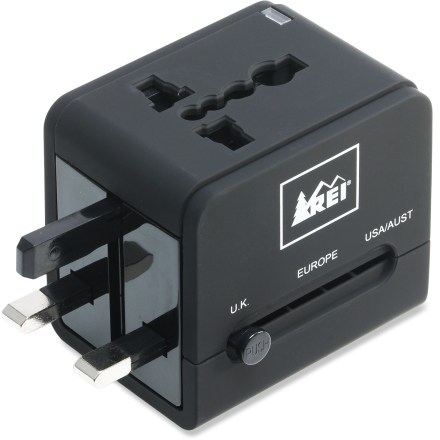 Power Stripe
This is another item I don't know how or why we didn't get so long! We bought one that is very similar to this one while we were on the road. At least for Southeast Asia it is almost a must. Some rooms might only have one plug or a lot of rooms only have electricity when you use your key to activate it. So this means you can't even charge things when you are not in the room! Getting a power stripe lessened so many of our travel stresses.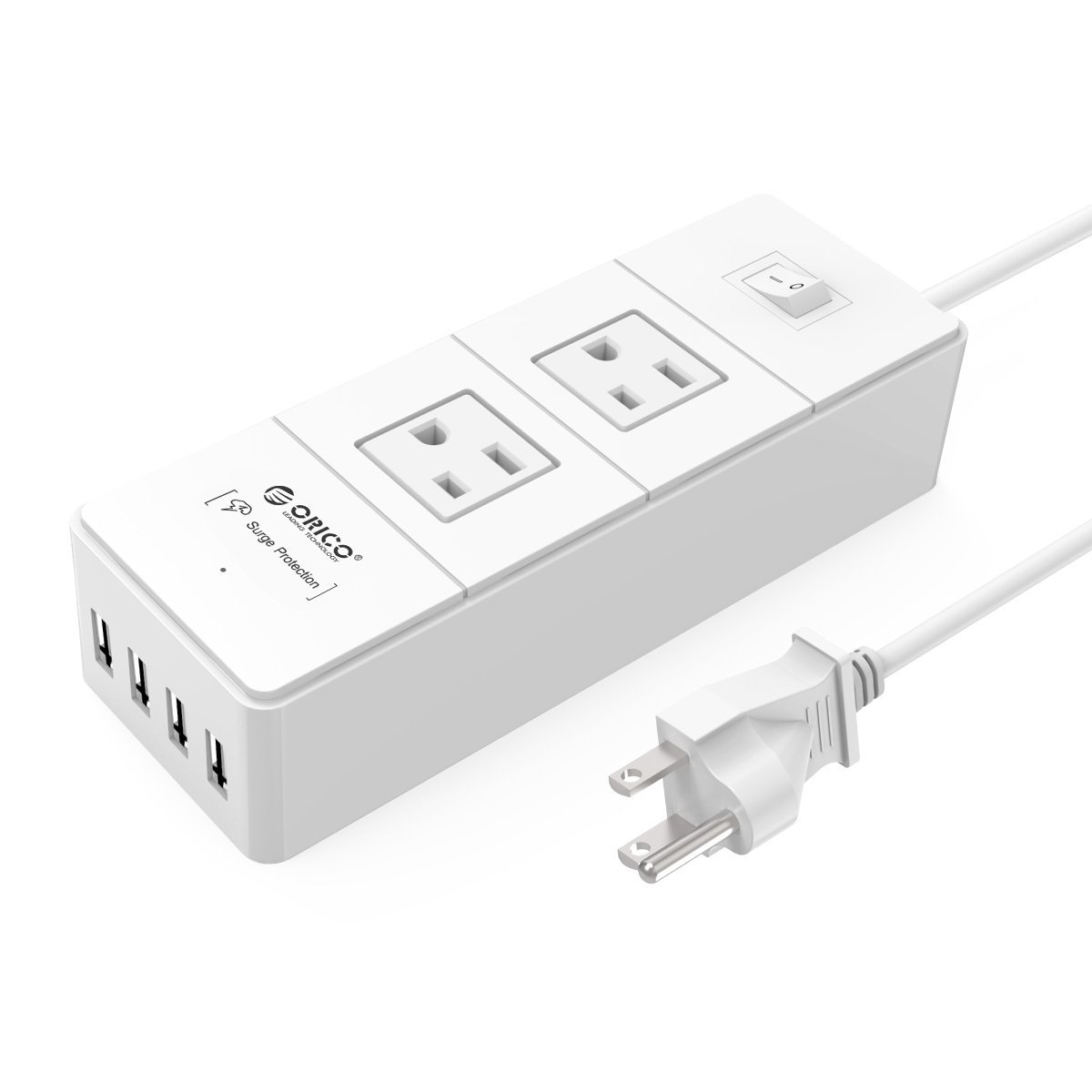 Intrepid Travel Trip 
Going on our trip to Africa was one of the best things we've ever done. Our first time over landing across Africa we wanted to find a small group that fit our style and values. After a lot (and I mean a lot) of research we decided to go with Intrepid Travel. We hiked with gorillas, saw lions in trees, camped out on the Okavango Delta in Botswana and met some of our keenest travel friends. Although we primarily self travel, this trip was a prime example that sometimes going with a group can be one of the best things you will do. We stay in touch with the friends from this trip so much and the cultures and people we met are memories I carry with me every day. Investment into travel is investment for a better world understanding. Obviously it might be unreasonable to buy someone an entire Intrepid Trip (even at 20% off) but you can gift them money for the purpose of one of their dream trips.
Hot Tips:
In case you don't know some of the links in here lead to the company REI. REI is one of the best and most reputable outdoor gear stores in the world. I love their commitment to their employees, the environment and the high standards they set. Even tho they are a large company and routinely make Fortune's Best 100 Companies to work for, they still operate as a Co-Op. This means if you are a member, you will get an annual member dividend back on your purchases. Chris and I were young twenty-something year olds when we were wondering if it was "worth" buying the $20 membership. YES – it is. It's good for life and we have WAY more than paid for it. I mention this so if you don't know you can get it on your next purchase to start accruing your dividend. Membership could be a great gift either for yourself or someone else. 🙂
Shop Amazon – Give the Gift of Amazon Prime
. Ok, I don't have Amazon Prime and I'm not suggesting you should get it unless you think you or the person you're giving it to could really benefit from spending this money. But I have learned from other people that use some of the additional perks included such as free unlimited photo storage and it works out really well for them. I never realized that. So take a look if this is good for you or someone else, but I wouldn't purchase unless you feel you will get good value out of this.
Thank you so much for reading this post and I hope you found it helpful. Thank you so much for your enthusiasm, thought and support. 🙂
***
What did we miss? Do you have other great travel gifts you've either given or received?
***
We gave more of our favorite gear here and favorite electronics here.