Many of us have probably heard the common phrase, "There's no place like home." Behind the saying, I think, is the longing for a place to feel comfortable in. How many times have you heard someone (maybe yourself) struggling through the process of getting out the door and planning a trip only to be glowing and refreshed when they come back? Sometimes it just comes down to finding a place to stay and then getting out the door.
Before I started traveling, I had a limited understanding of how and where one could sleep when they were traveling or going on a vacation. I used to pretty much think the choice was to get a hotel, which always seemed expensive to me. In my observations, people have different reasons for never actually making the commitment to taking a trip. "Why would they want to leave all the comforts of home," they ask?
Well, a lot of reasons. The biggest one I think, is if you are at home you will undoubtedly do chores. This is almost always a given. You might have the best of intentions of  relaxing, but next thing you know you will find yourself two hours into a full fridge clean out. These things happen. The only way to prevent this is to get out of the house.
The other reason why I think it's important to change up your scene, no matter how minor or small a distance, is it will stimulate your brain. Always staying at home, doing the same thing, seeing the same thing, will result in you feeling the same thing. But if you look for creative and affordable ways to switch up your routine, your mental space will get a jolt to it's system. When we travel, daily things – the same daily things (pavement, door handles, toilets, signs, grocery stores) from your home town will be slightly different. To me, the pavement always looks slightly pinker in Canada. Whenever I drive in Vermont, I can't believe how close many of the houses are built to the road. In Indonesia, I will always remember the first time asking for coffee with milk. The server brought out a cup of coffee and put a can of sweetened condensed milk next to it. At first I thought it was odd, but after a short time I got used to the taste and looked forward to it. On the plus side, there was no need to add any more sugar!
Since those younger years I have come to learn about so many different ways of traveling and how to put a roof (or tent) over your head at night. Whether traveling as an individual, couple or family there are other holiday accommodations options available besides the traditional hotel. Recently I just learned about House Trip, which may be a great alternative than a traditional hotel. This service shows you different types of holiday rentals. For me, when I am traveling, I much prefer to be in a "space" as opposed to a four walled hotel room with maybe one window if I am lucky. I have not yet used this service, but as many of you know, we have just booked tickets to Southeast Asia (!) so I am sure we will get the opportunity to try it out for ourselves soon! Also, in case you happen to be going on a trip, you can also try renting out your place while your away. Maybe your next trip wouldn't be so expensive after all.
Even if you don't consider yourself a big 'world traveler' I strongly believe there is benefit to finding some way to break up your normalcy and get out of your own space every now and then. This past winter (yes, the one without snow!) we were just getting so wound up with the routine of our job, we just jumped over a couple of towns and spent the night at a B&B. Chris is really better at realizing in the moment when we need to call a stop to the routine of our lives. So with little hassle, we loaded up the car and had a mini adventure to The Lion and The Rose B&B in Whitesville, NH. The best part, we only had to drive about an hour to get there! Score!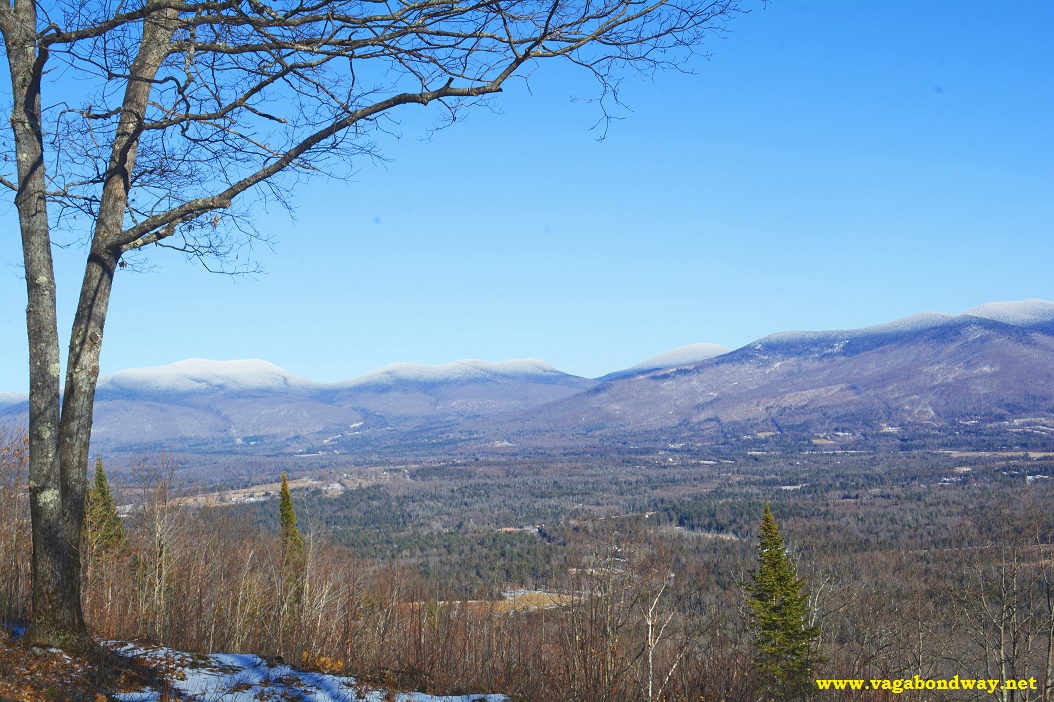 We had *such a great time* and I still want to do a whole post on all the cool things we found over there. But for now, here's just two pictures for fun.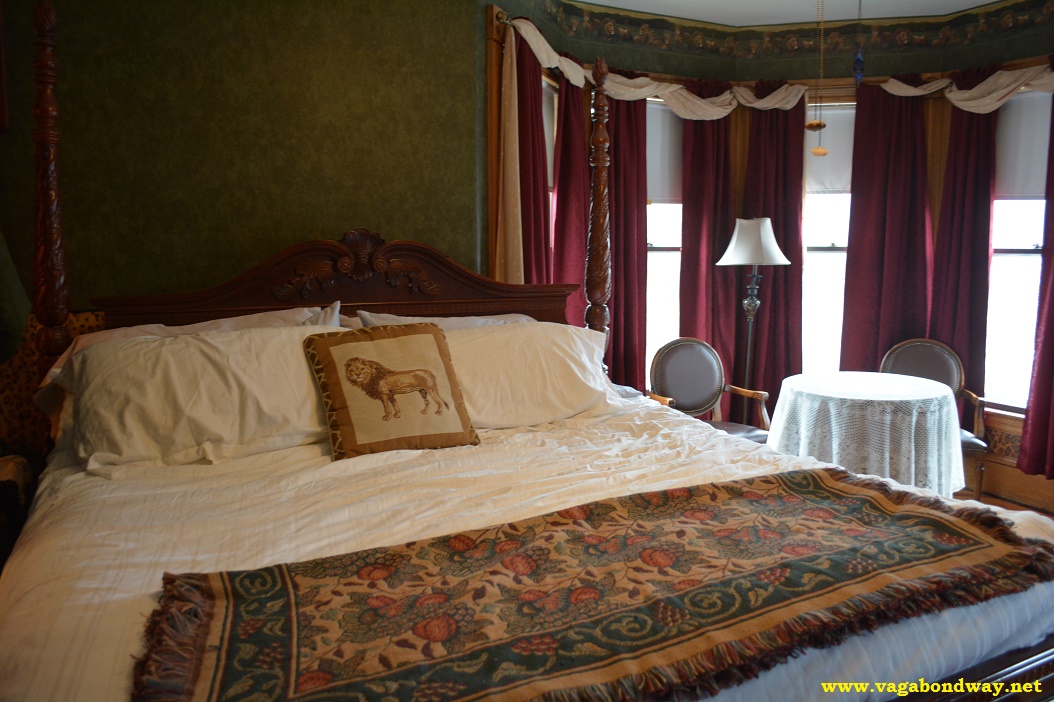 Oh look at that king sized bed. Now that was a little more luxurious than sleeping on the ground. I also found out an interesting fact: I could roll completely over five times on a king sized bed before I would fall off!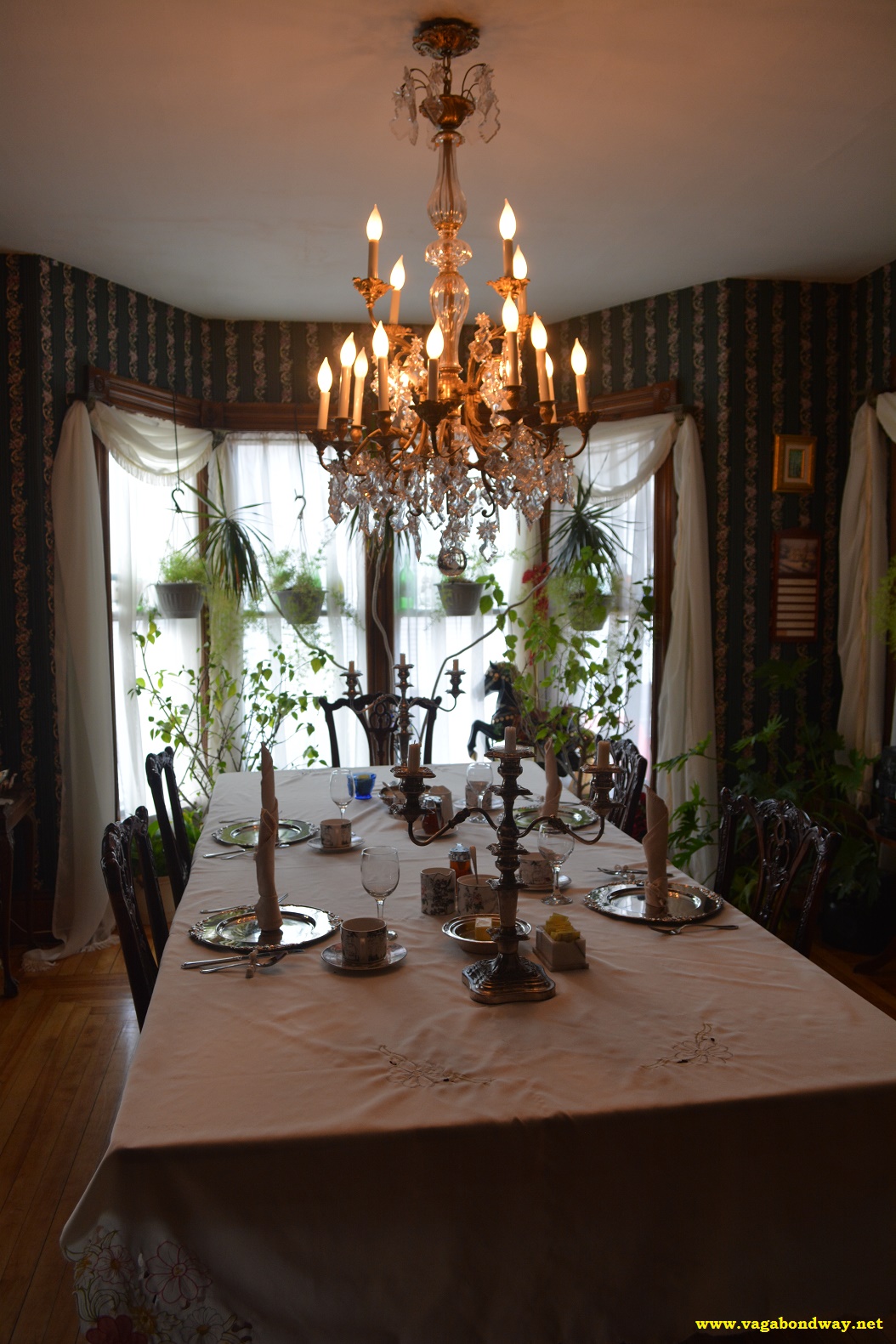 Also, candle lit breakfast!? Yes please! I was so excited when Roger and Chris, the owners of the B&B, came out to serve breakfast. I clapped when Roger poured my orange juice. I'm not sure if he had ever had anyone enthusiastically clap for his orange juice pouring service. That is when I told them we were also Innkeepers and can relate to how much work it is to run a nice place like that. So yes, I was excited to have someone pouring me orange juice and not the other way around.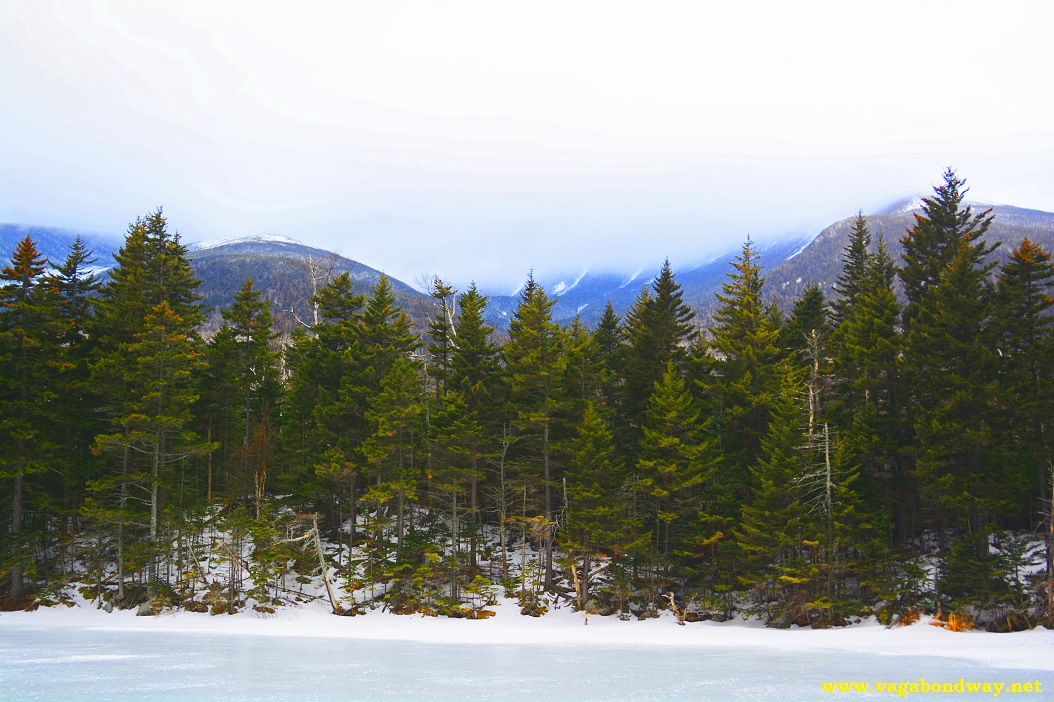 Ah, so, yes, I do think there is a lot of value to throwing some stuff in the car and getting out of your house every now and then. You can comfortably camp for cheap (or free), which is what we do most often. Every now and then it's nice to save up and set aside some money to treat yourself too. Whether you cross an ocean or a town line, sometimes it's just nice to find a home away from home.
***
If you have never been to the White Mountains of New Hampshire – omg – they are spectacular! The first time, and every time since, I am always blown away by the wow factor. They are so cool! There are multiple great places you could stay and/or camp. For a winter trip or treat yo'self trip, we really enjoyed our stay at The Lion and The Rose B&B.
You can also see what you find on House Trip.
If you go, let us know or tag us with pics on facebook! We'd love to see your getaway! 🙂