If there is one way to start off our trip through Africa, it's to spend your first night on the road camping in an unfenced camp ground in a national park with herds of wild cape buffalo, zebras, rhinos and lions roaming in the park. Our guide assured us if we got out of our tent in the middle of the night and came face to face with a wild animal to remain calm, not scream, back away and everything should be fine. With those words Chris and I knew we had picked the right trip.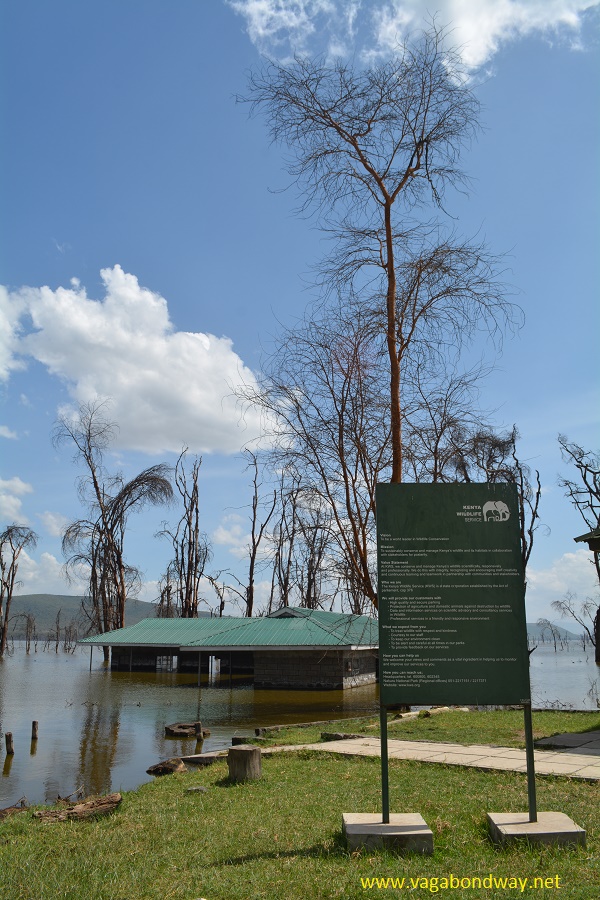 Nakaru National Park is one of Kenya's most spectacular national parks. The density of wildlife is astounding and gives hope for the conservation of species.  Bordering Kenya's fourth largest town, Nakuru,  the park was established in 1961. Although it wasn't the birding season while we were there, the park has become internationally renowned as a top birding destination.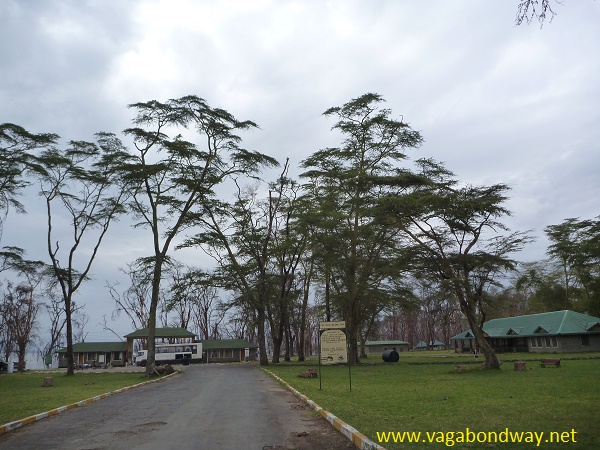 Shortly after setting up camp…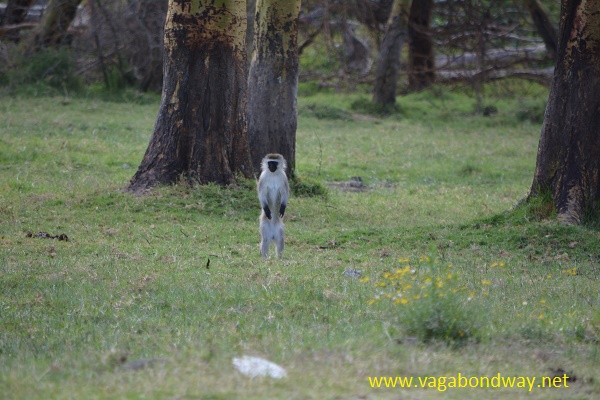 …our first visitor wanted to come check us out.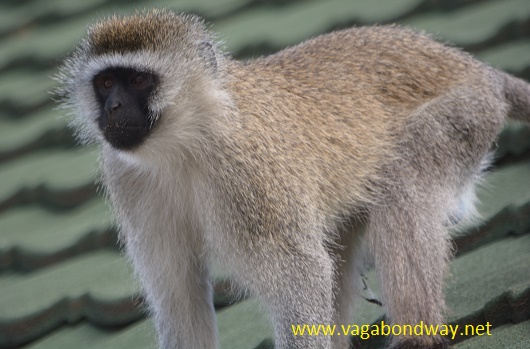 As he squinted his narrow black eyes…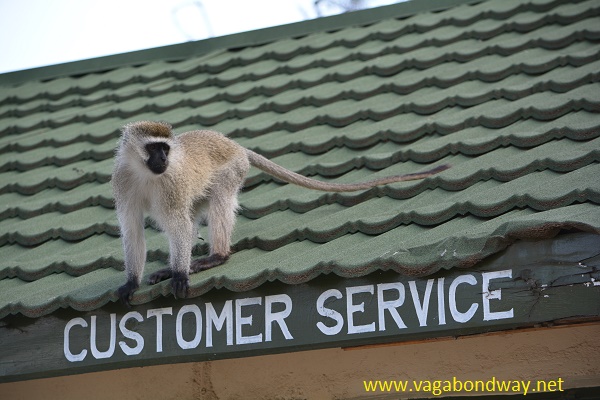 …we all laughed at how he posed above this customer service sign.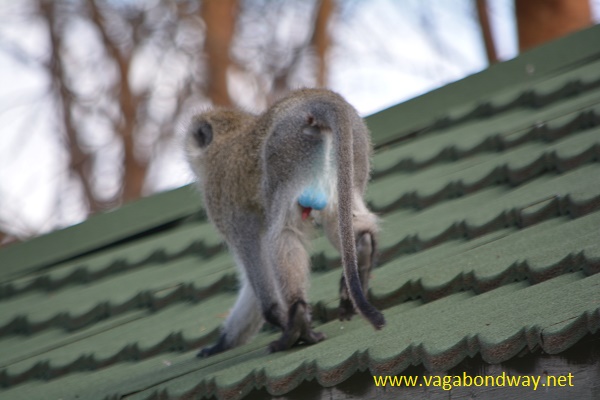 This was the black faced vervet monkey, which also is called by another name. Take a look at him and see if you have a guess.
If you guessed blue ball monkey, you are correct!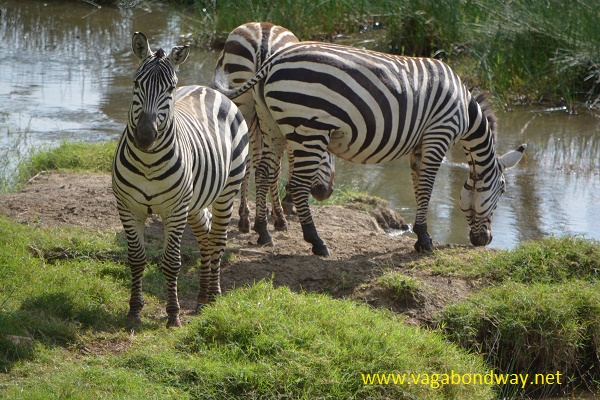 We piled into the truck for an afternoon game drive. I would have never guessed we would have seen as much wildlife as we did.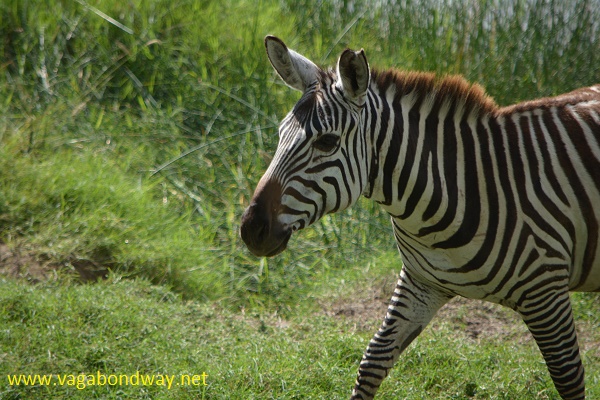 With their classic black and white stripes we passed probably over 100 different zebras.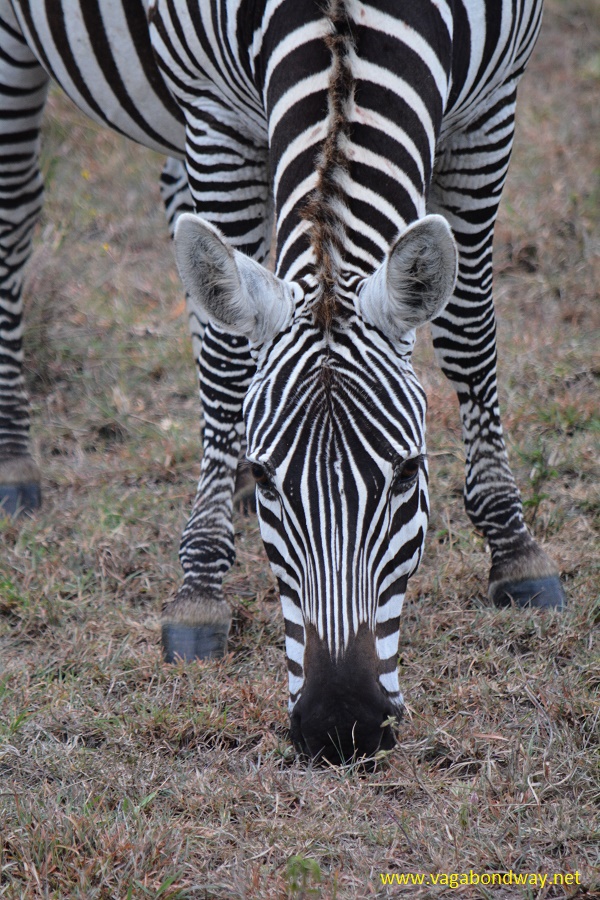 As a horse lover, I find zebras so beautiful for their similarities to horses.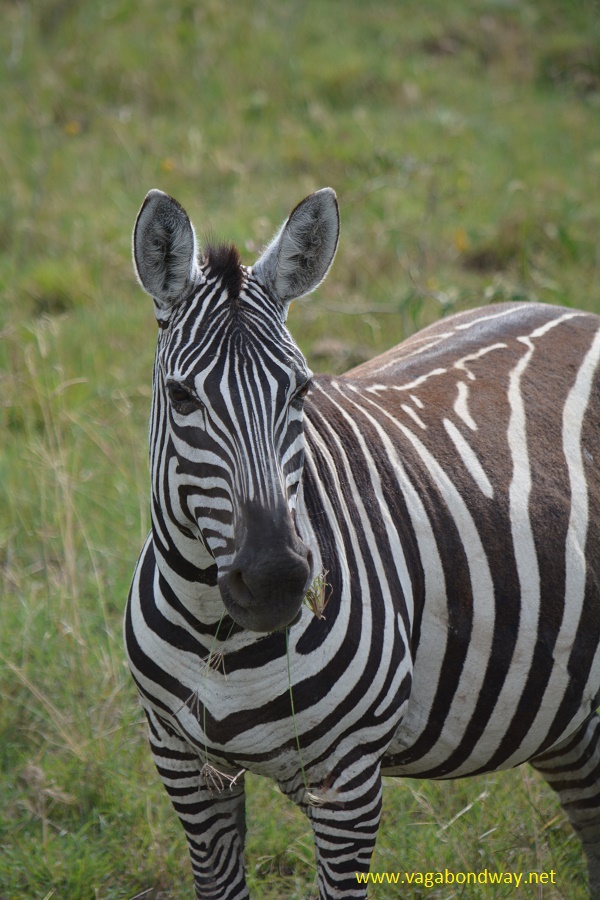 Unlike horses zebras cannot be ridden.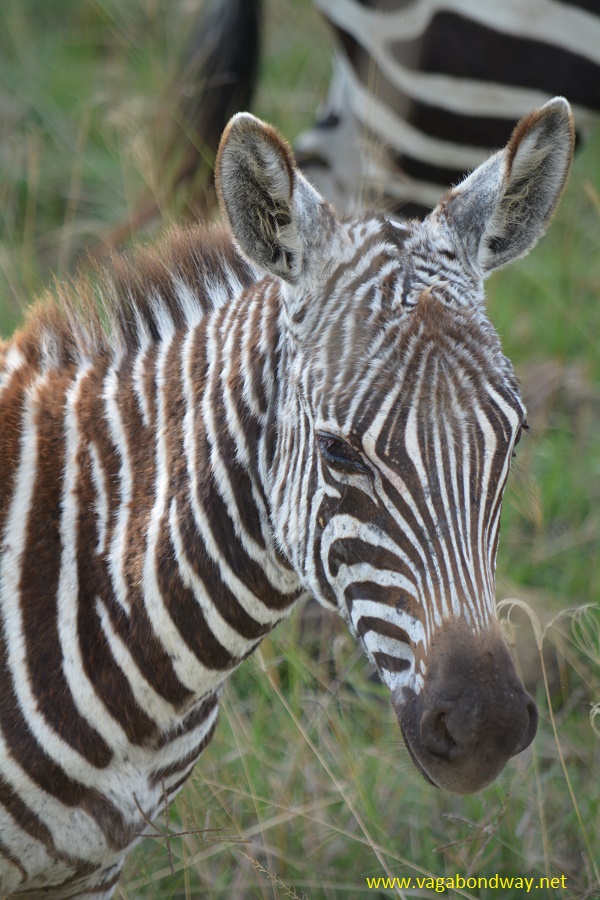 They have a soft back bone making them unable to bear weight on their backs – and baby zebras are so cute! 🙂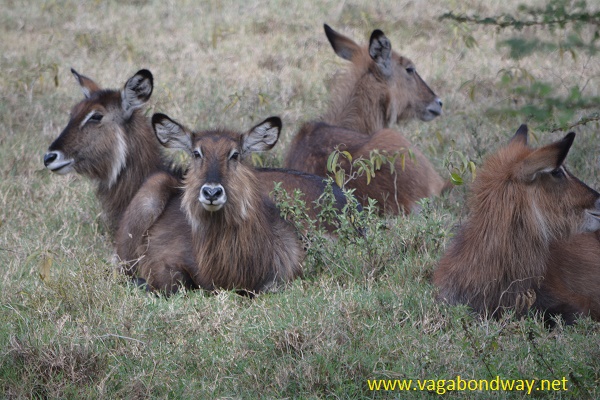 With their big ears to listen for predators…
…these water bucks watched us and kept on chewing at the same time.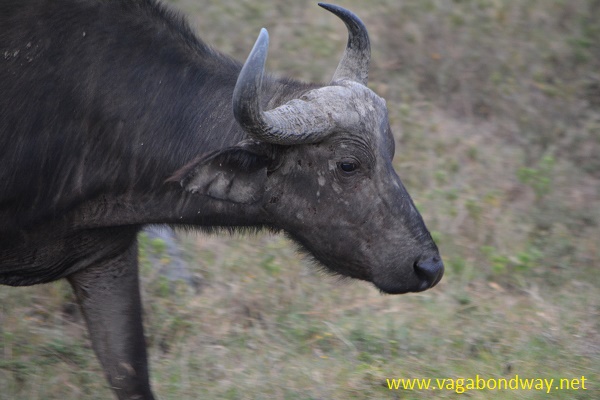 One of the most dangerous animals on the continent, we saw the cape buffalo. Big horns, a stocky body and aggressive tendacies make these one of the animals a visitor should fear the most.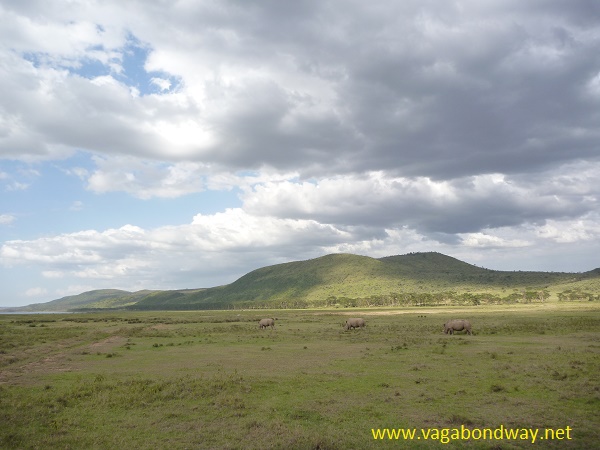 One of the biggest surprises of the day was how many rhinos we saw. About ten white rhinos the first day…
…and one black rhino the following day. Black rhinos are shier than white rhinos and we were very lucky to spot this one of 25 of the parks black rhinos so close to the truck.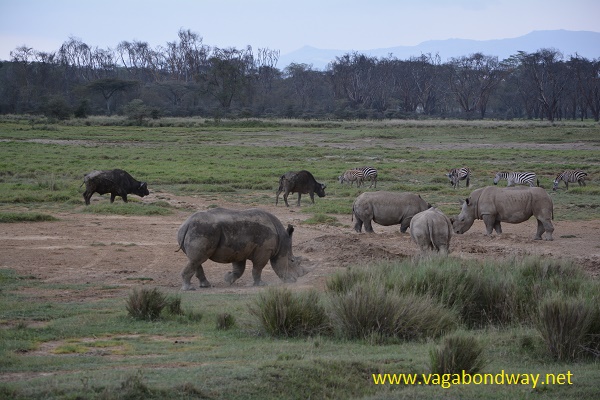 We saw this! They are just massively dense animals and their horns are mesmorizing. The bigger the horn, the older the rhino.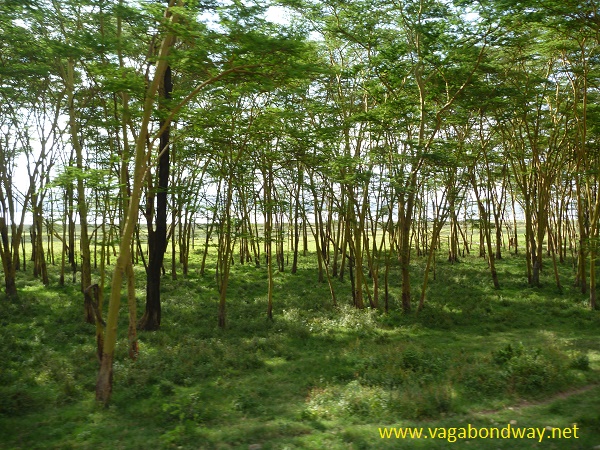 Quickly we learned that viewing wildlife in Africa often means sitting in the truck, but the scenery is so beautiful and there were no complaints. There are big fines if you get out of your vehicle and it is strictly prohibited unless there is a designated area you are allowed.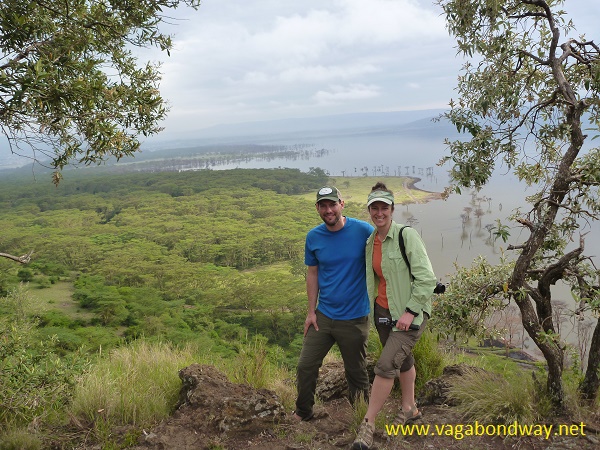 On our route we had two different spots we could get out and stretch our legs.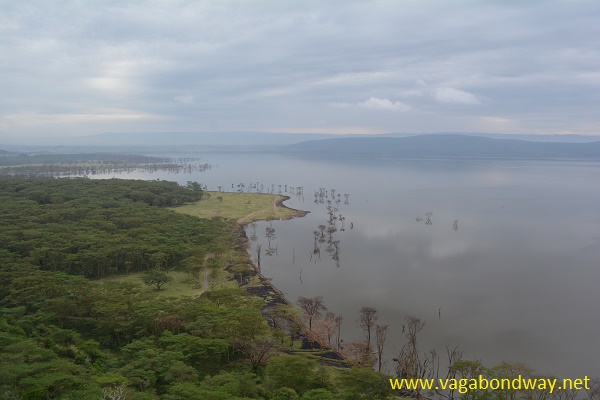 This was the view from baboon cliff.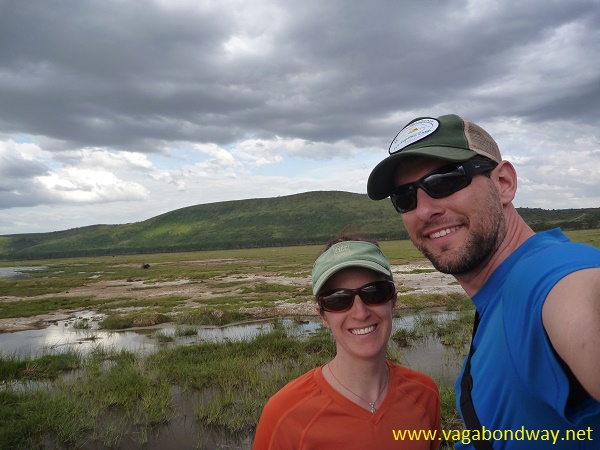 But then we got word that lions had been spotted so we jumped into truck to hurry off and try to see them.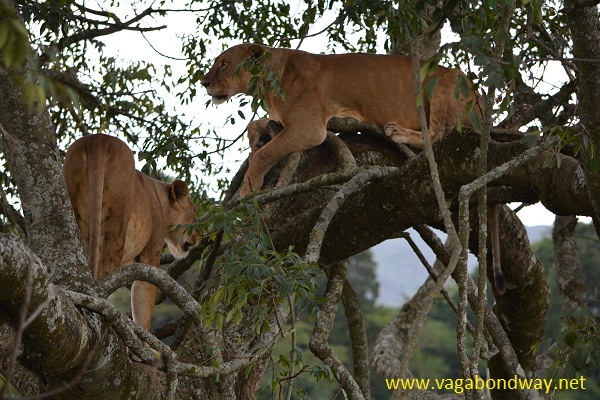 As if we were in National Geographic, we pulled up at almost eye level to two lionesses about fifteen feet from the truck laying in the tree.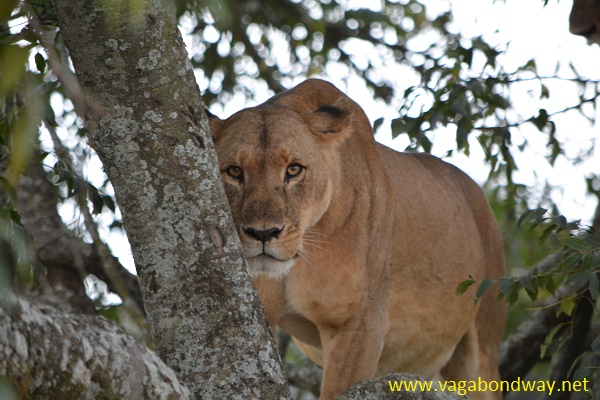 They were panting, sleeping, sharping their claws, swatting flies away. Doing all the things lions do.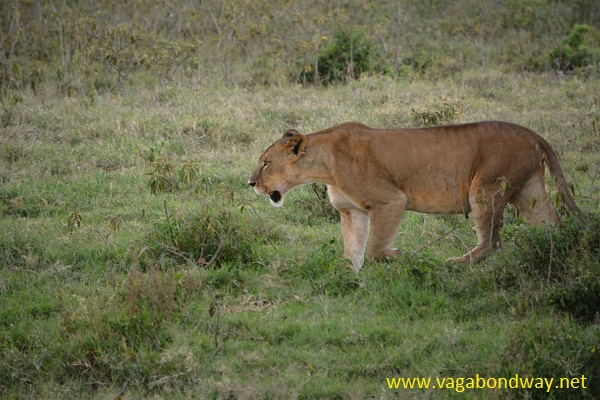 We couldn't believe our luck to be so close to them. Eventually we had to drive further down the road to a spot where the truck could turn around. When we came back, one of the lionesses was gone. We stopped again to observe the lone female. She looked around, scratched her claws one last time into the bark, gave a big yawn and then jumped down out of the tree. Slowly she strolled past the truck and in less than a minute disappeared into the buses. Had we been two minutes later, we would never know there was a lion in the bushes twenty feet away.
Our group couldn't have been more thankful to have the opportunity to see two lions so close.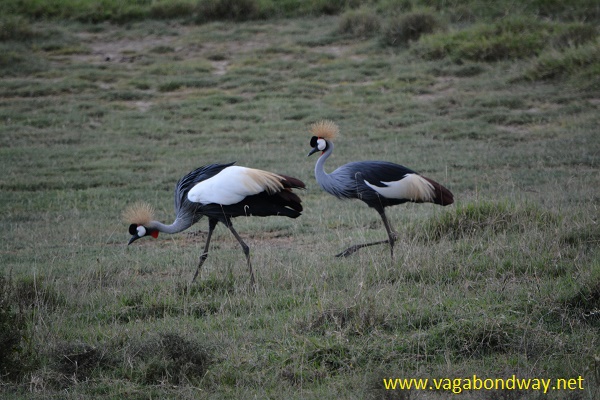 We bounced our way back to camp past more white rhinos, great crowned cranes (shown above), dozens of zebras and how ever many number of lions in the grass we unknowing drove by. Lake Nakaru was a wildlife hotspot. For having only been 48 hours into our trip, to start off seeing so much variety of wildlife set the tone for an amazing trip.
*     *     *
If you go: