Myanmar is a country that is slowly making its debut as a tourist destination. With over 100 different ethnic groups and heavy agrarian culture, the country still possesses many qualities of a by gone era. As modern conveniences like cell phones and wifi seep their way into daily life, this is a place where you can watch a farmer till his fields with oxen while talking on his cell phone. After years of an extremely repressive government, 2015 saw the country vote in its first elected democratic government.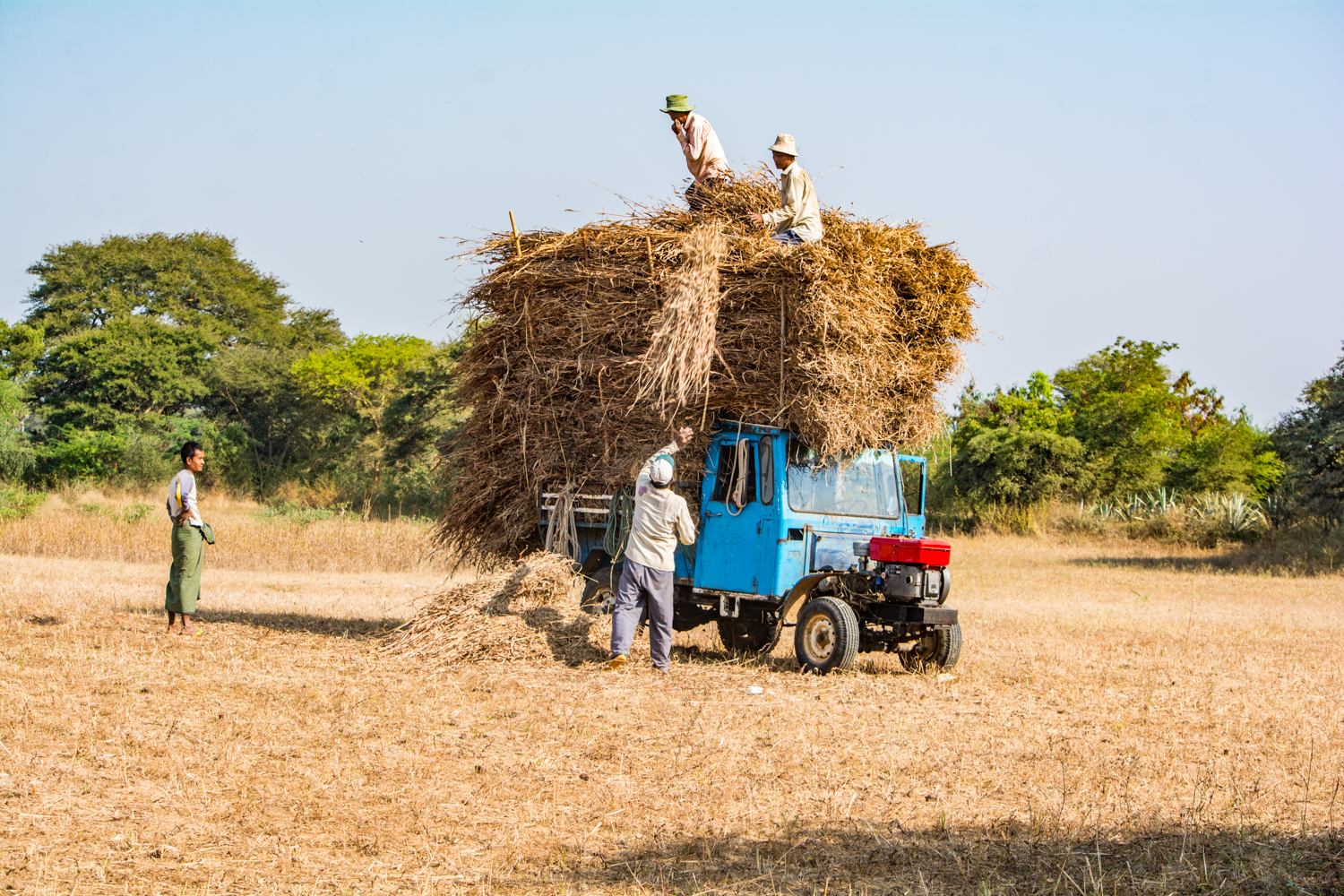 Culture is rich and the UNESCO World Heritage site of Bagan alone has over 4000 sacred stuppas. If you want to enjoy a country at the same time many of its own citizens are finding the liberty to enjoy their own country as well, then Myanmar might be a great destination for you.
We spent about three weeks in this pagoda filled land. So whether you want to travel vicariously or with feet on the ground, here is how we filled our time there. Grab your passports and let's go!
Yangon
Days 1-3 – the capital city of Myanmar
Getting there from airport: fixed taxi fare booth. Our fare was $9000 MMK to our hotel
We stayed at:  Shannkalay Hostel. For budget travelers, this was a great value. It does have shared bathrooms (which we haven't had in forever!) but there are multiple and they were all kept clean during our stay. The rooms are on the small side, but again, seemed best value and it was fine and nice. You will likely get a room with twin beds.
To do:
Day 1 – Walk around Minister's Office Secretariat beautiful, in an old and crumbling kinda of way, architecture and neat art displays. Note – this building is only open to the public if there is an art display on exhibition. So if you get the chance to go there – take the opportunity!
There are other temples downtown and statues to check out as well to get a vibe of the city.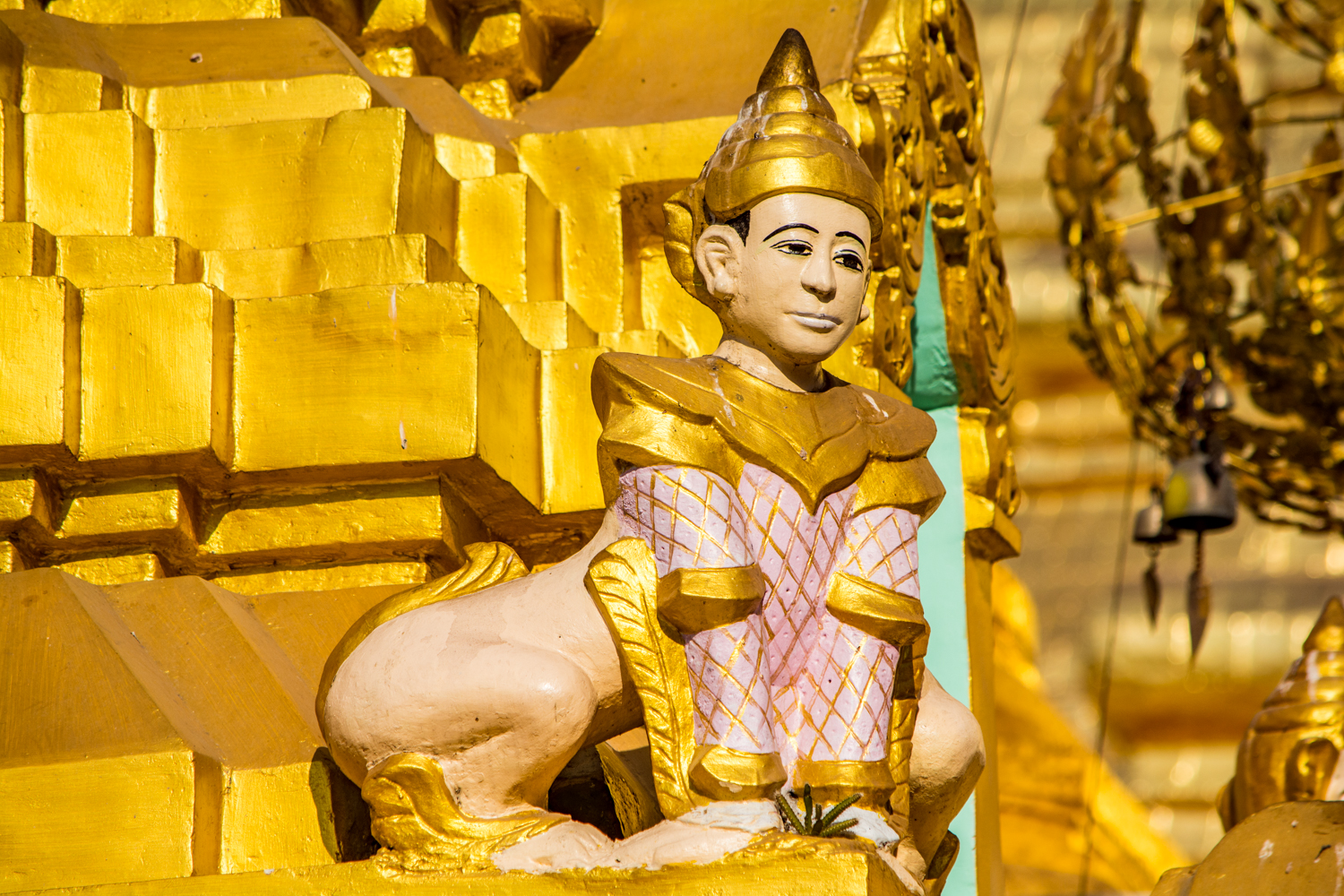 Day 2 – We walked to Shwedagon Pagoda and chose a walking route through Bogyoke Park which shows the Karaweik Palace Restaurant in the picture below.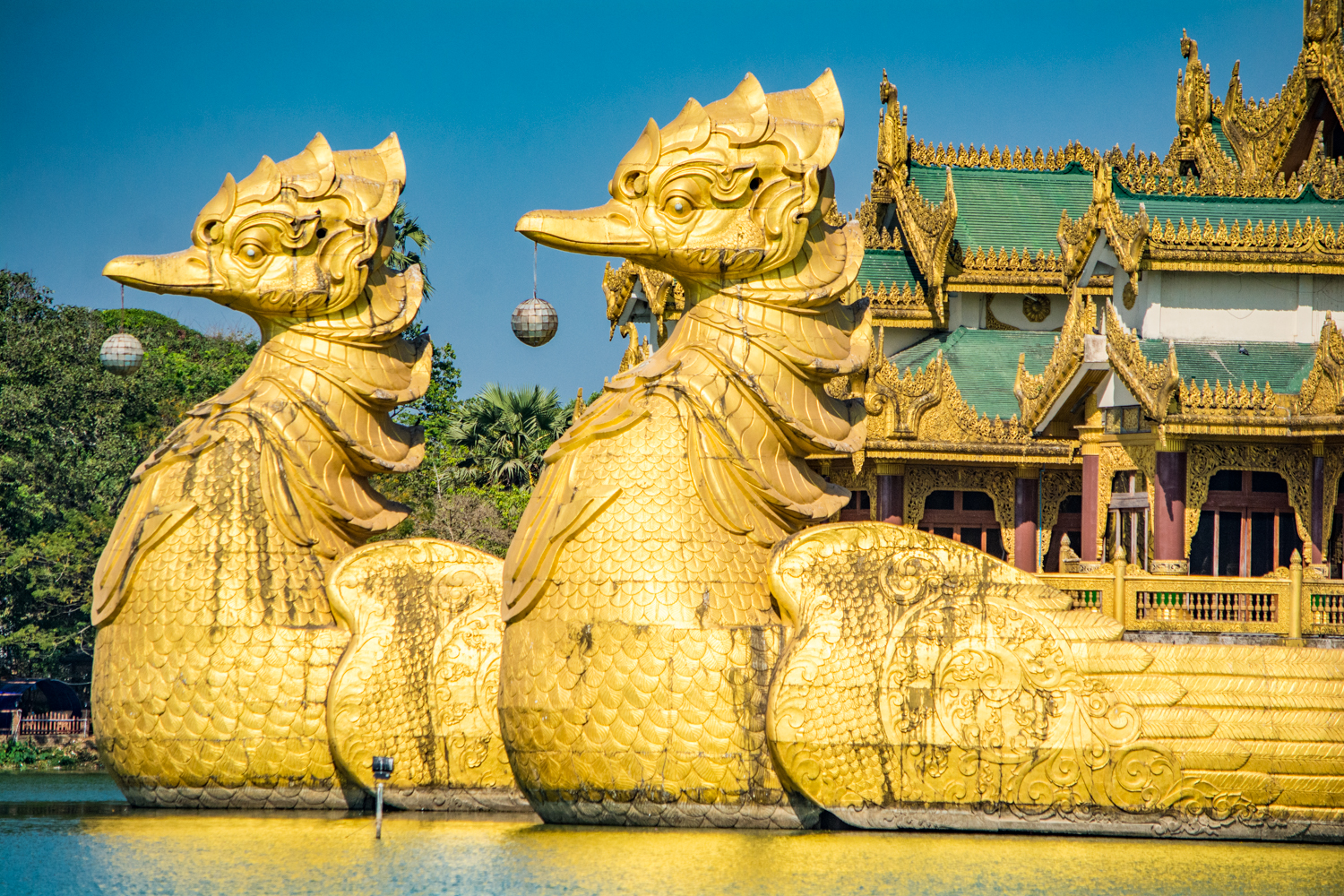 Must Eat: Must eat lunch at Lucky 7, just a few doors down from Shannkalay and had great food.
Bagan 
Day 4-7 – temples galore
Getting there: Overnight bus from Yango to Bagan  $15,000 MMK pp, booked from Skannkalay Hostel
From bus station: You will arrive at approx 5 am and we paid $6000 MMK pp to share taxi to our hotel
We stayed at:  Shwe Poe Eain (2) Hotel – it was nice, but there are better deals in town. We waited too long and got booked out of other places. Everything with the hotel was great and the staff were nice, but especially to not include breakfast, we thought it was overpriced.
TIP: Bagan accommodation does get booked out for the good value places, so this town is a good one to plan ahead if you can. For us, we were really happy we stayed in New Bagan. It is a little more expensive, but atmosphere was quite nice. Old Bagan would have been our second choice and Nyaung was just if you want to have the 'I'm in the midst of total local chaos, noise, dust, etc.' If you look around the area of our hotel, we thought that location was convenient.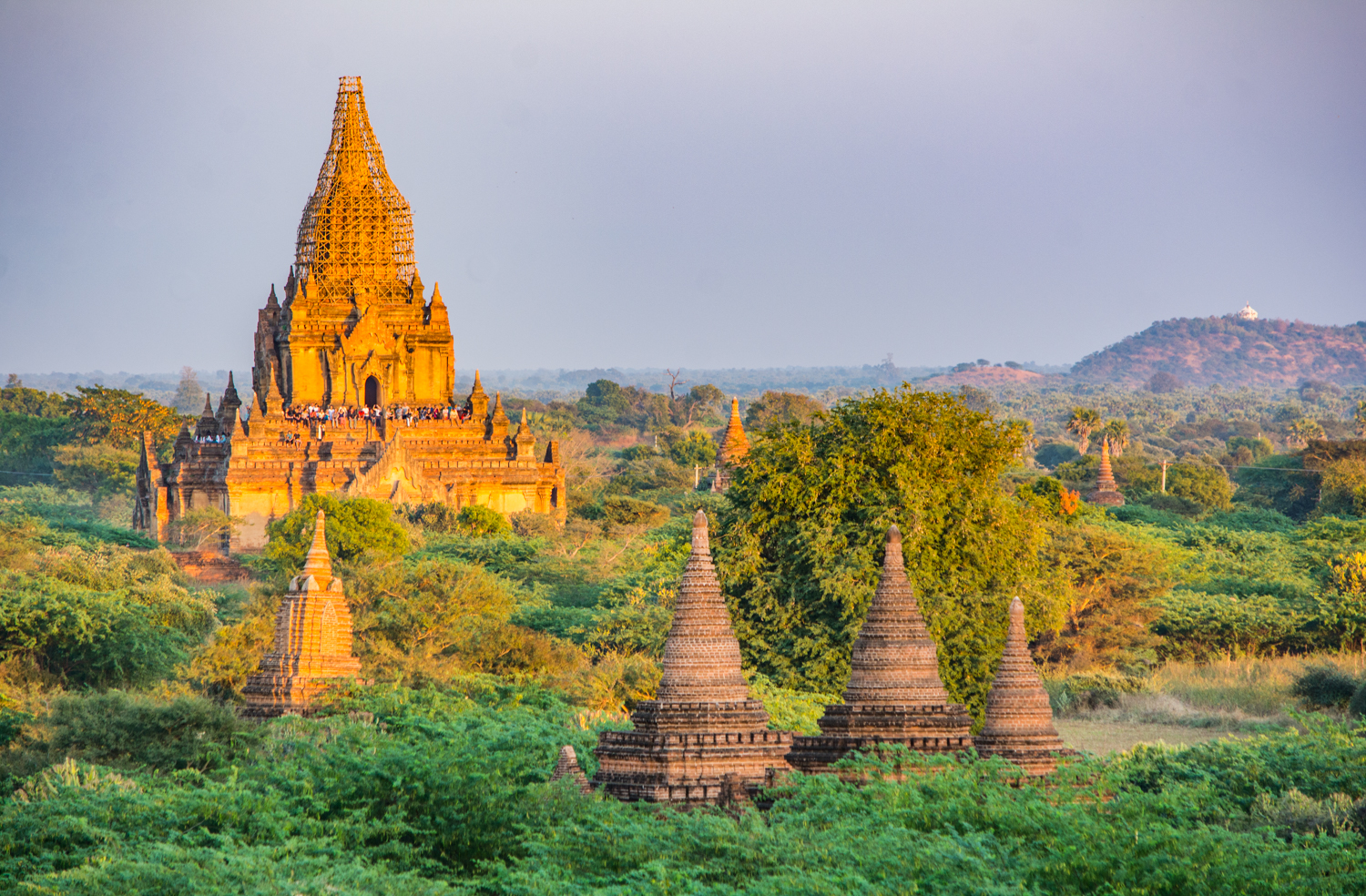 To do: See the temples! This is what we did every day and we thought they were quite amazing. When you are driven into town, there is road-side ticket booth so all visitors pay $25,000 MMK pp as you enter. Some travelers we meet were 'templed out' after one or two days, so the amount of time to spend here should be based on personal preference.
Rent ebikes $6000 (our hotel charged $8000) The ebikes are really great to cover the ground. You can rent bicycles, but if you really want to get to some of the farther ones and stay out for sunset these were so convenient. You can of course also hire rickshaw or private driver.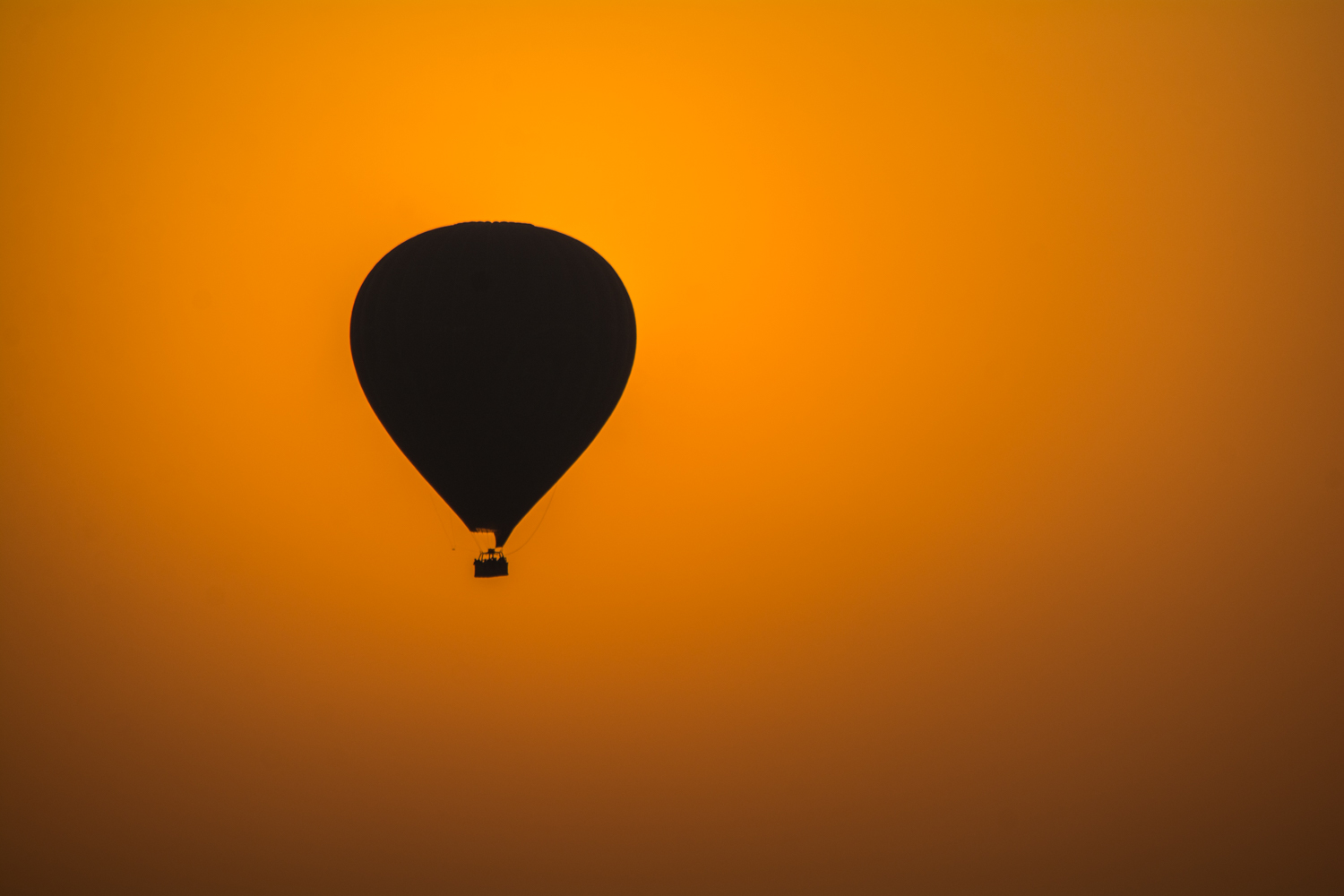 TIP: It's worth while renting TWO bikes if there are TWO of you. I know so many of us are thinking of our budgets, but we saw so many people having to walk their ebikes back because they lost their charge working harder with the weight of two people. We didn't have problems with two bikes.
You can rent ebikes from a place called Skaw for $6000 MMK pp from the Strawberry Restaurant listed below, it's a few min more just down that road.
To Eat: There is a place to eat called Golden Bamboo and their sign is a red strawberry – literally look for a painted, wooden red strawberry and you have the right place in New Bagan. Some of the best deals in town, good food and nice juices.
Moon Vegetarian restaurant was also really good. They have two locations and both were equally good.
Monywa
Day 8-10
Getting there: Booked mini to Monywa $7000 MMK pp ~3-4 hours
We personally could have spent four days if you wanted a day to just wander. This was the most genuine place we went and enjoyed it. Monywa is still so new to having tourists so this is an excellent place to get the vibe of a place that has yet to see a lot of foreign travelers.
We stayed at: King and Queen Hotel as it seemed the best value and omg, just stay there! The staff and service is unlike any other. It's like going to a super fancy place, but we all roll up there as backpackers. But they are SO nice. Great great room.
To Eat: King and Queen has a rooftop bar which is fun to eat at one evening. Then we ordered room service one night too! Their food was a tad bit more, but not a ton options so at least you know their food was good. We went to the evening market the other night for dinner – you can just ask the desk – but basically turn left out the driveway, walk about 5 minutes until the street "T's" and turn right. Then you will see everything set up.
To do:
Day 1 -Try to make friends and share car to the Po Win Taung Caves and Scwe Ba Taung Temples. These sites are really cool. They are a good bit away and in end we were really glad we didn't try to take tuk tuk there and listened to the advice from the hotel and took a car with driver.
Everything you see below in the picture was all carved out by rock! That used to be one flat rock so the walk ways, detailed buildings and statues are all artistically carved.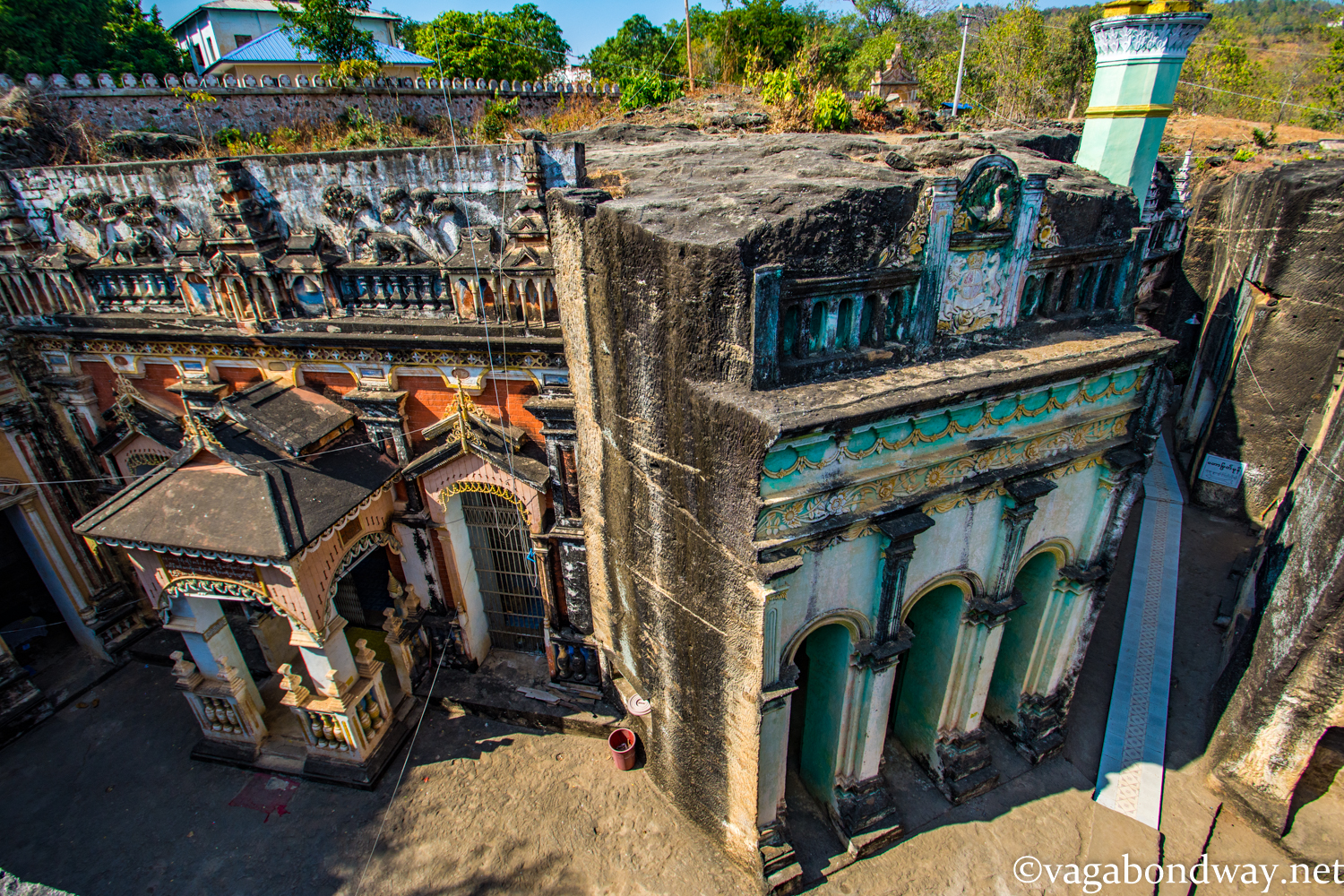 Day 2 – We went out to street and got a tuk tuk to take us to Thanboddhay Phaya Temple and the Big Budda for $13,000 MMK. This took longer than we thought, so we were really glad we didn't try to rush it. Tuk tuks are slow (our first one actually broke down.) The Thanboddhay Phaya Temple and The Big Budda were really quite unique and we didn't see anything like quite like this in all the other parts of Asia we visited.
The Big Budda is the second tallest, freestanding structure in the world. What made it so special to go there is The Big Budda is one of Myanmar's most important religious monuments. Most people going there are pilgrims who have made a long journey and saved their money to go. So by you being a respectfully dressed visitor, coming from somewhere far away and taking the time to see this statue, people are just so touched by the gesture.
We got stopped by more people just to shake hands, take a photo, nod to each other and a few people that spoke strong English said the reason so many people were reacting is because they were so honored we had come there. A few older people even had a startled gasp and just stopped in their tracks as we nodded and walked by them.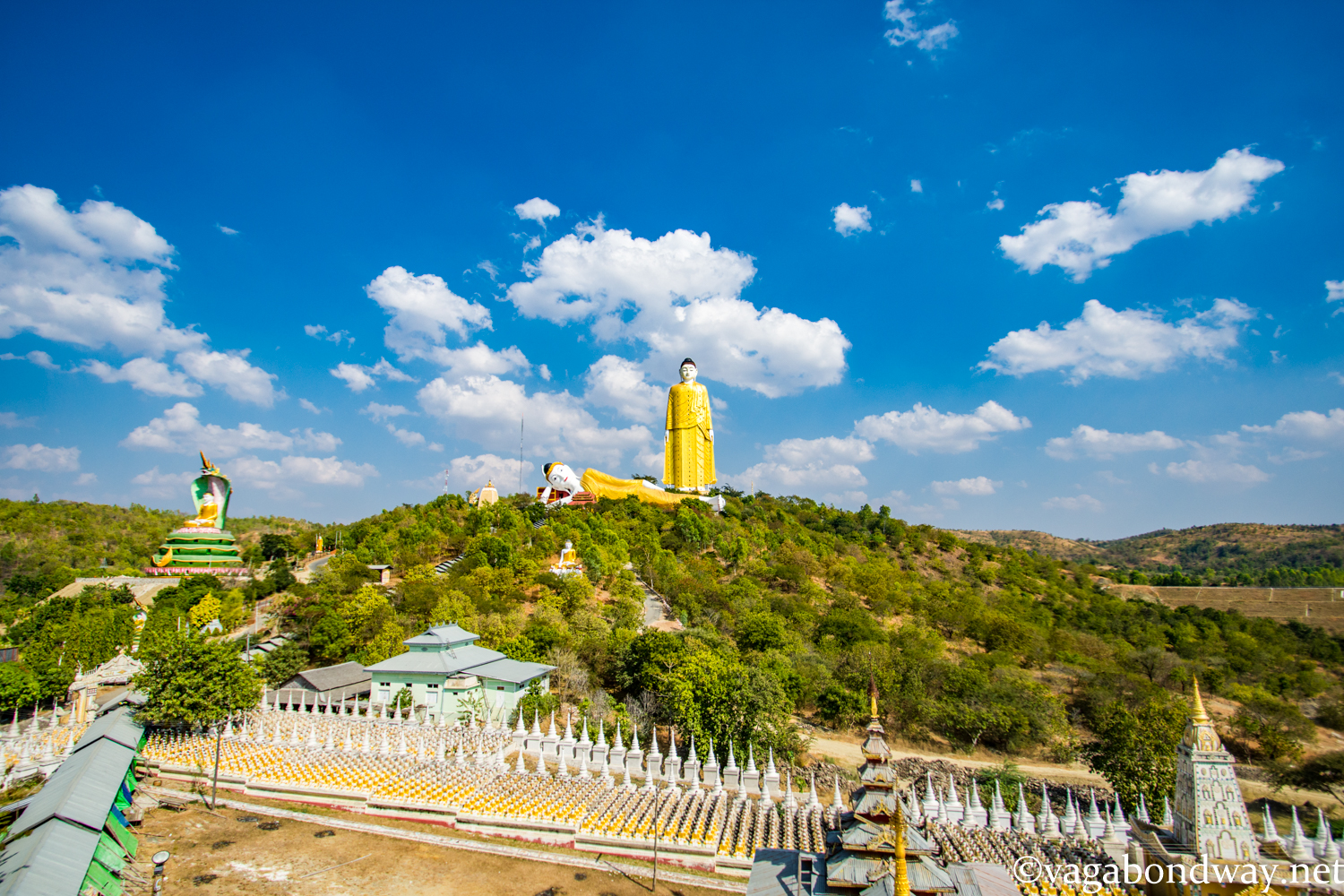 Day 3 – travel day
Mandalay
Days 11-14
Getting away: Booked local bus to Mandalay, $2000 MMK pp through hotel, 3-4 hours
Tuk tuk to bus station $2000 MMK, booked through hotel (same price as the street.) When we first got to town, we paid $3000 MMK for tuk tuk from bus to hotel.
We Stayed at: M3 Sun Winner. Really nice. No complaints. Pay more if you really want a bigger window. The breakfast was  nice and bikes are included. This is definitely a good city to have bikes.
To do:
Day 1 – You can go to the palace. A little disappointing and the trip advisor reviews are pretty accurate. The cost is $10,000 MMK pp and this is a missed opportunity to showcase Myanmar history. Those tickets cover you for most the rest of sites in the area and as much as I'd like to think and hope the money goes to conservation efforts, but who knows. (We walked here for exercise so that's why it took a whole day to do this, but I wouldn't recommend it. It is quite a lot of walking, it's super hot, but more so really dusty, I would ride bicycles.)
Day 2 – Took taxi to U-Bein (Tek) bridge for sunset for $17,000 MMK. It would have been nice if we could have made friends to share the cost there, but we didn't find anyone to do this with. As long term travelers, we had planned in some down time during this day. If you are on a short trip, you might not feel the need to do so.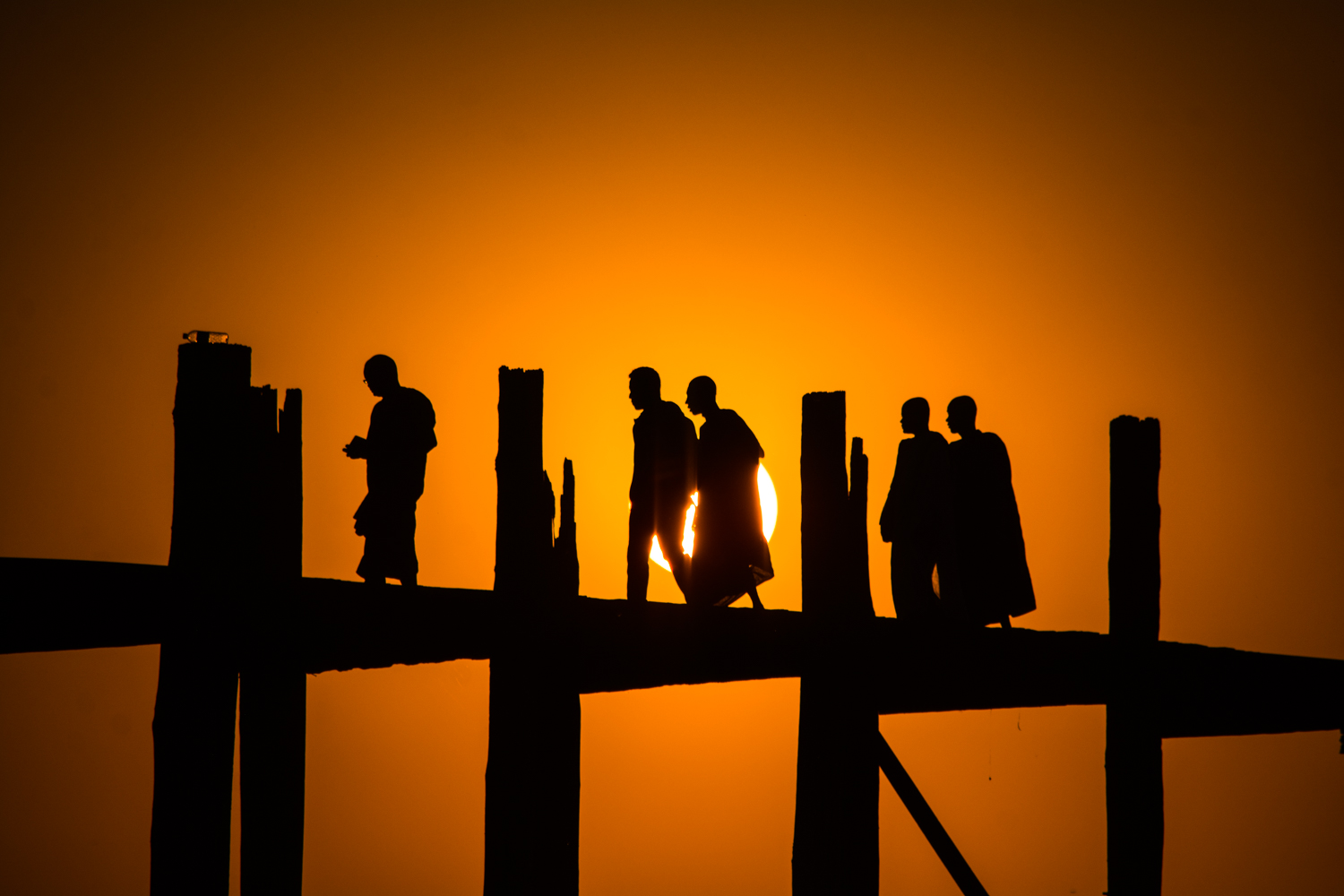 Day 3 – Went to temples around Mandalay Hill and hiked up Mandalay hill for sunset. At the bottom is the world's largest book. You can easily ride bikes to all this.
Day 4 -Went to Mingun one day. Pay separate entrance of $5000 MMK pp. Mingun's claim to fame is home of the world's largest pile of bricks world's largest intact bell and a super white pagoda. It was nice. Take boat to get there – boats leave approx. 9 am, $2500 MMK pp including return. (You can also ride bicycles to get to the point where the boats leave, very easy.) But – originally they said boat returns 12:30 pm, then they said 1 pm. But it was unclear and the boat started leaving early like 12:50. We start running and they came back for us, and then we were like there's still more ppl coming for 1pm. So just be cautious with your time because the boat might just leave!
To eat: Must must try to eat at Aye Myittar. Really great local food! Very nice. Around $4000 MMK pp oh and if you treat yourself to strawberry drink $1800 MMK it's like dessert! This was just great local food.
Nova coffee shop. We simply relaxed here one hot afternoon. Very nice atmosphere.
We didn't have any other great finds of places to eat in Mandalay. If you did, please share in the comments!
Inle Lake
Days 15-18
Getting there: Booked bus from M3 Sun Winner for $7,500 MMK pp
We stayed at: Remember Inn which was really nice place. Breakfast was probably one of the better, fresh juice (like for real juice) fruit, meal choice. It was good. Wifi overall is not that good really anywhere in that town and hotel was hit or miss for sure if pages would load.
To do:
Day 1 – Go around Inle Lake for $18,000 MMK for the boat. This would be a great day to make friends to share with, but we got really sick and were too anxious to commit with anyone else just in case in the morning we couldn't actually make it. On this day we saw how locals fish the same way they have been for generations, amazingly talented silver smiths, long neck tribe ladies making scarfs, pagodas, temples and sunset on the lake.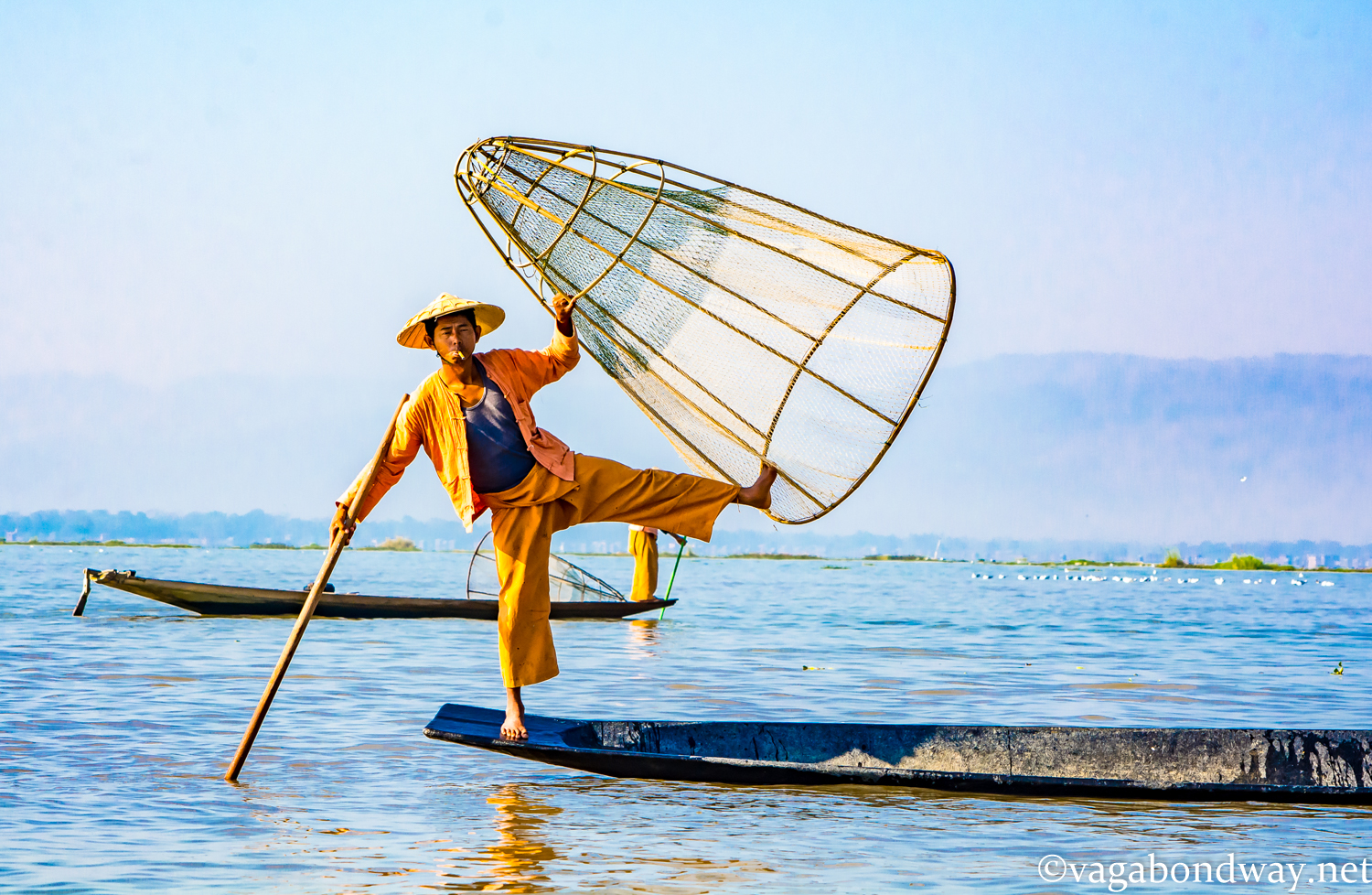 Day 2 – Rent bikes $1500 MMK (one place we saw was cheaper at $1000 MMK, but we also saw a person ride away from there and their pedal fell right off! So we went with the slightly better place.)
Ask for directions from wherever you rent your bike and ride out to a bridge near Maing Thauk Village. (Please double check that name, I am almost positive that is the right one, it was a little confusing on maps. It should take you about an hour or less to get there with easy peddling.) You can also rent a boat to take you and your bike back around to the other side of Inle Lake so you can bike back to town creating a nice loop.
As you walk out towards end of the bridge (note: everyone calls it a bridge, but it actually just ends and does not connect to anywhere), there is a restaurant to your right hand side that is bright, bright green and yellow and has little huts you can sit in. Eat there if you want! Really nice place to get traditional dishes. We had a traditional mint and potato dish, a local salad, etc, etc and mint and lemon tea. We passed like 2-3 hours just enjoying the surrounding. All around you are floating gardens so we watched farmers use their boats to go around and tend to floating vegetable plots of lettuce, herbs and other produce. We didn't even plan to hang out there for so long, it was just very lovely to sit out there, eat and observe this unique way of life.
Day 3 – There were more things to do there, but Chris got a bug and couldn't leave the toilet for a whole day and a half. Just riding around on bikes just through the country side would have been a great way to spend a day.
There are some hot springs there – we heard mixed reviews from other travelers whether they liked them or not.
Back to Yangon
Day 19, 20
Overnight bus to Yangon $15,000 MMK pp. We booked Famous bus directly. Famous is really nice bus line here so we were really happy we went with them.
And snap of the fingers – that was 3 weeks!
Our time in Myanmar touched us. To see the gentleness of the people and observe so many unique customs and a culture that is still thriving so much despite beginning to enjoy the age of the internet made for one of our most unique and memorable countries visited.
We chose to prioritize going to Myanmar because now is the time. Right now there is still a small window of time where parts of Myanmar are just having foreign tourist pass through their towns as a regular thing. Some places are getting busier and busier like Inle Lake and Bagan (which good for them) but in other areas, you might walk around town and be one of ten foreign tourists in the town.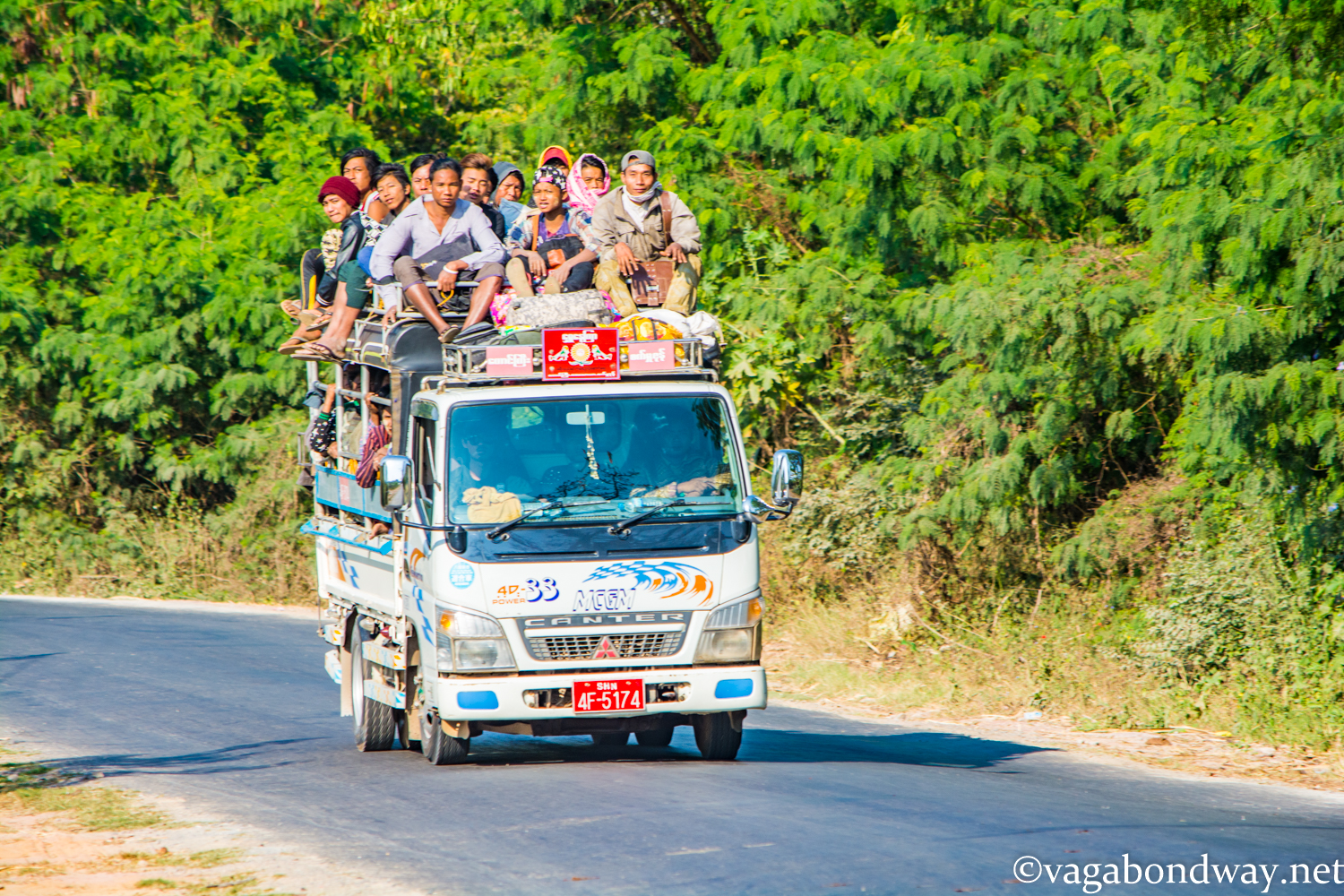 ***
Important Reminders:
It takes a while to get around. Sometimes there is just either a night bus or morning bus at 6pm or 6am. The transport can really wear you down if you have to do too many night buses back to back in too short a time.
Although things look somewhat close on the map, Myanmar is the biggest SE Asia country. It can be deceptive if you are coming from Thailand, Malaysia, or other countries where you can look at the map and think, oh it will probably take about this long, but often it's longer and more distance here.
Overall, we had very smooth and easy travels. We did not go to the southern region where the beaches are, but we had other traveler friends that did and loved it.
A word of warning for culture shock, there is a lot of trash here. Just tons and tons of trash. You might see a field, but literally there will be a layer of mostly plastic trash covering the top of it. Hopefully the government will continue to move forward in helping the citizens have a system in place to help reduce this pollution.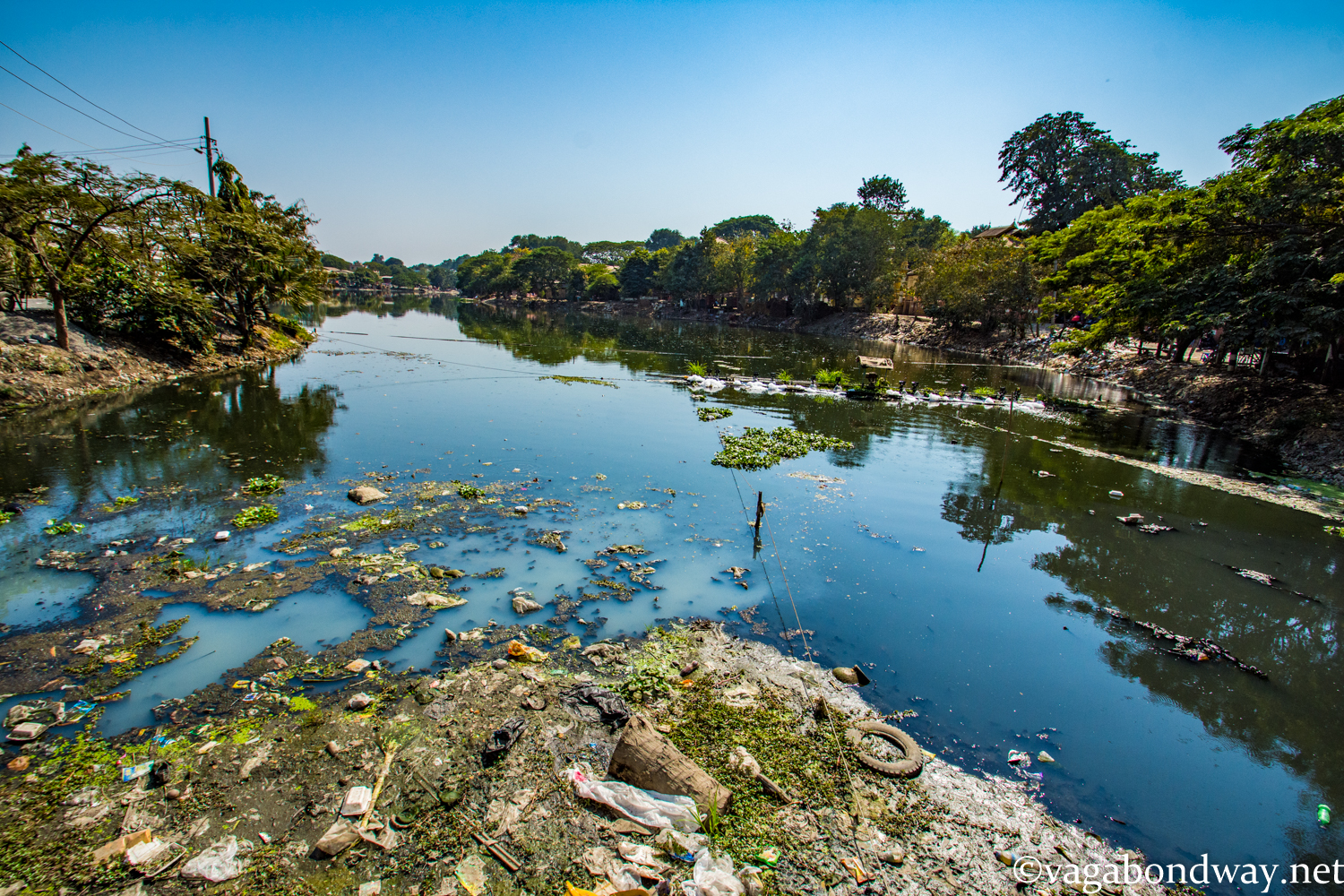 Cost Breakdown: (in USD)
Food: $216.43
Transport: $129.30
Accommodation: $424
Activity: $151.90
Misc: $1.16
Total Money Spent: $923.12
$1 USD = $1352 MMK
***
I feel in order to give accurate observations for both sides of the coin for Myanmar, I must also mention the ethics, human right issues and military concerns that are a current issue in the country. Some travelers we talked to felt quite conflicted on whether or not to go to Myanmar. This article by Amnesty International can give you an overview.
As a tourist and visitor, there are still some restrictions in place for where we can go. For instance tourists cannot rent a car and just go for a drive through the country side.
There is still some military unrest in the country. While we were there Ko Ni, a leading human rights lawyer who was an adviser to Aung San Suu Kyi's National League for Democracy (NLD) party, was shot dead at the Yangon airport a few days after we arrived. There is a certain amount of discontent with the military rule and uneasiness surrounding that. During our time there, we realized there were mounting escalation issues happening, particularly in the northern part of the country.
One traveler we met was trying to enjoy the beaches of the south, but just couldn't shake the sour taste from her mouth knowing what was going on unseen to tourist eyes and left the country early.
From our own personal experience, if we didn't know some of the troubles Myanmar has, visiting as a traveler we'd have no idea. We were so warmly greeted and welcomed by people everywhere. From my impressions I observed it was the same case most of the world over:  most of the people are incredibly kind, caring and want peace for all regardless of gender, race or religion. There are a few groups and a government with a lot of military power that are abusing their power, discriminating against certain groups and instilling fear in the people.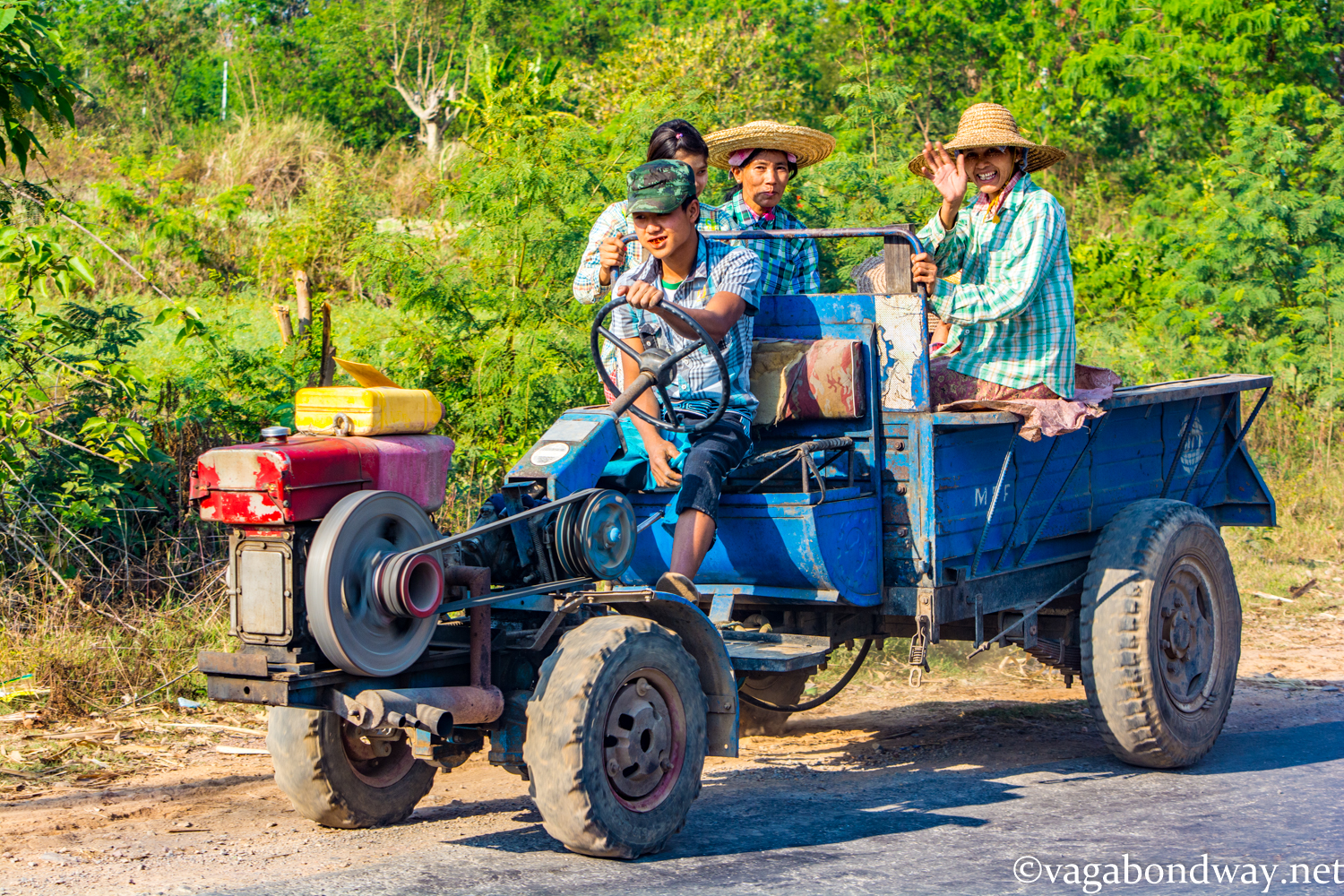 ***
Travel is a very personal thing, so each one of us has to determine our travel style and where we go.
Whether you choose to go to Myanmar, Australia, Nicaragua or any other place on this planet, and especially in these developing countries, I hope we all as travelers can focus on the positive, be gracious guests in each country and return home with wider perspectives than when we first left.
***
Is Myanmar on your list? Have you already traveled there – what else can you add to this post to help others plan their trip? Have you heard about Myanmar prior to this post?