As we head into a new year, many of us are beginning to recover from the holiday season. Chris and I have been celebrating various Christmas celebrations with family since November 27th. It's been a long holiday season! I hear many folks reporting they are just starting to put their houses back together and unwind from all the travel, hosting and eating.
Staying in country this year for Christmas (in 2013 we spent the winter in South America and in 2014 we went to Africa), we finally got a chance to go and have a great 3 Day Trip to New York City. One of the reasons we wanted to go specifically during Christmas season was to see the markets, city and decorated storefronts.
If you get a chance to go to New York City and wander the streets during this holiday season you can see some over the top decorated storefronts. It can be difficult to get good photos of the windows because of the glare as well as usually there are a lot of people peering into them and their camera flashes are going off, etc. But we did get a couple decent shots so you can get an idea of what all the fuss was about.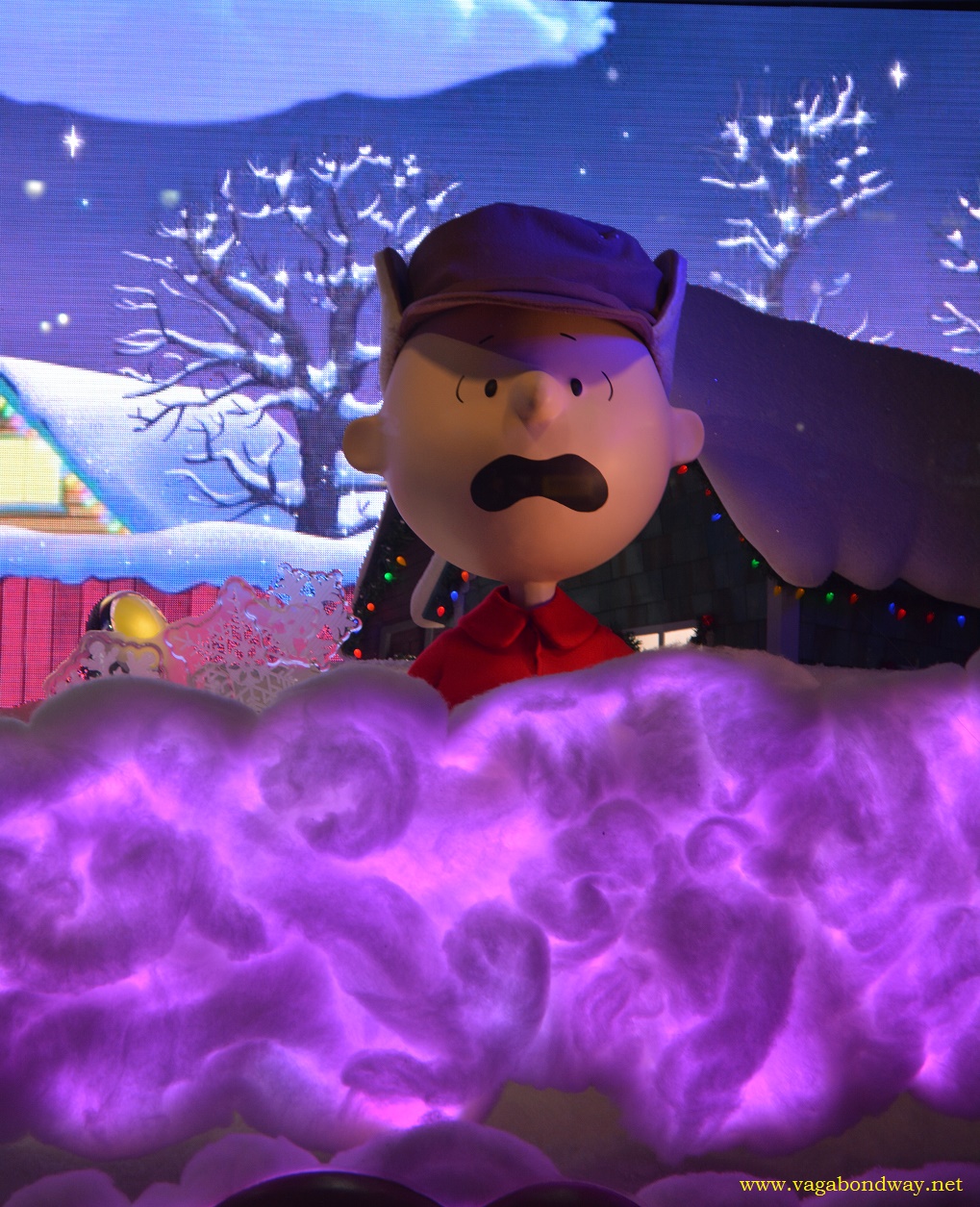 Good grief! Is all this just for the storefronts of New York City!?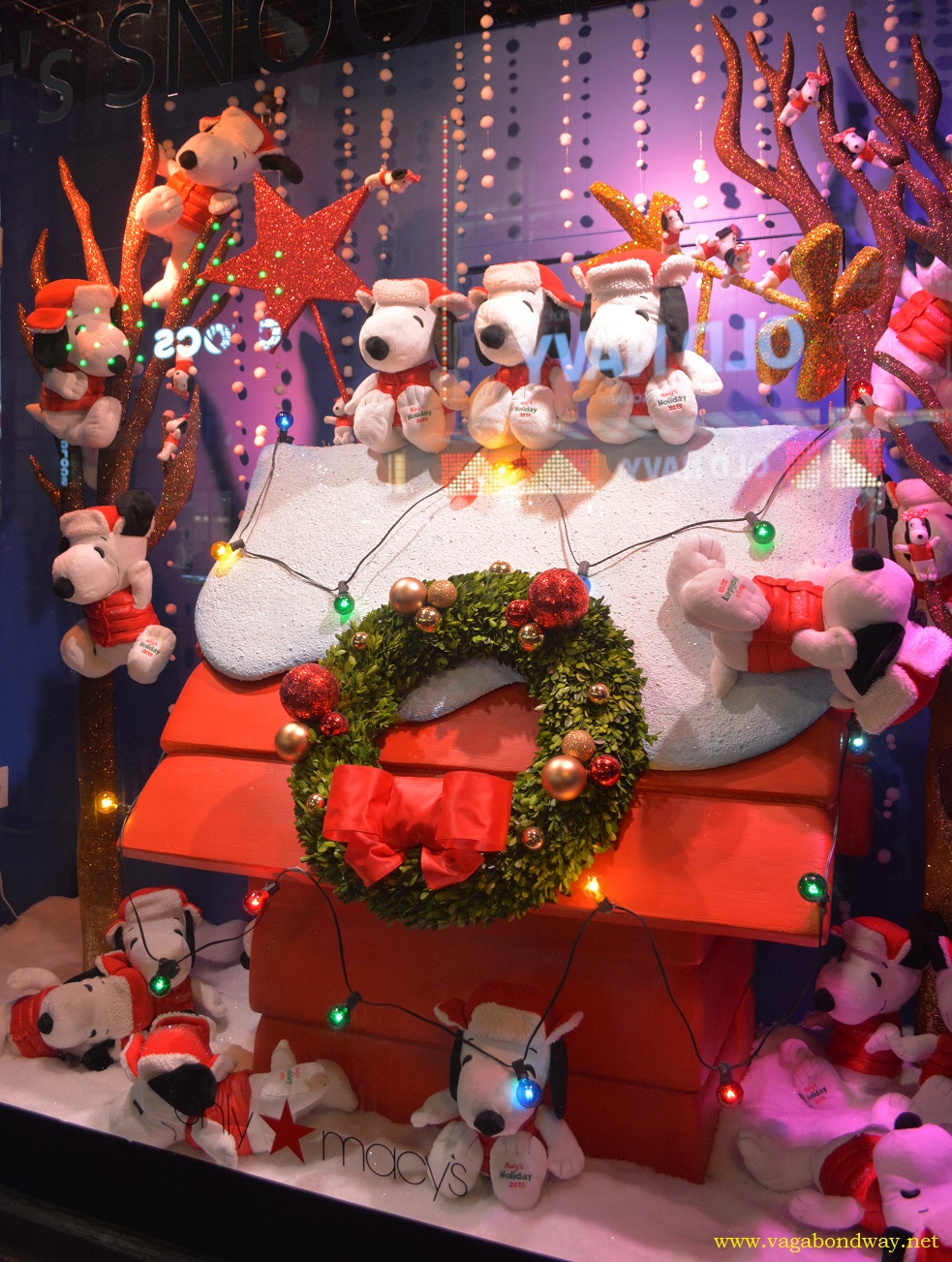 Yes, yes it is and Snoopy has his house decorated and ready for show!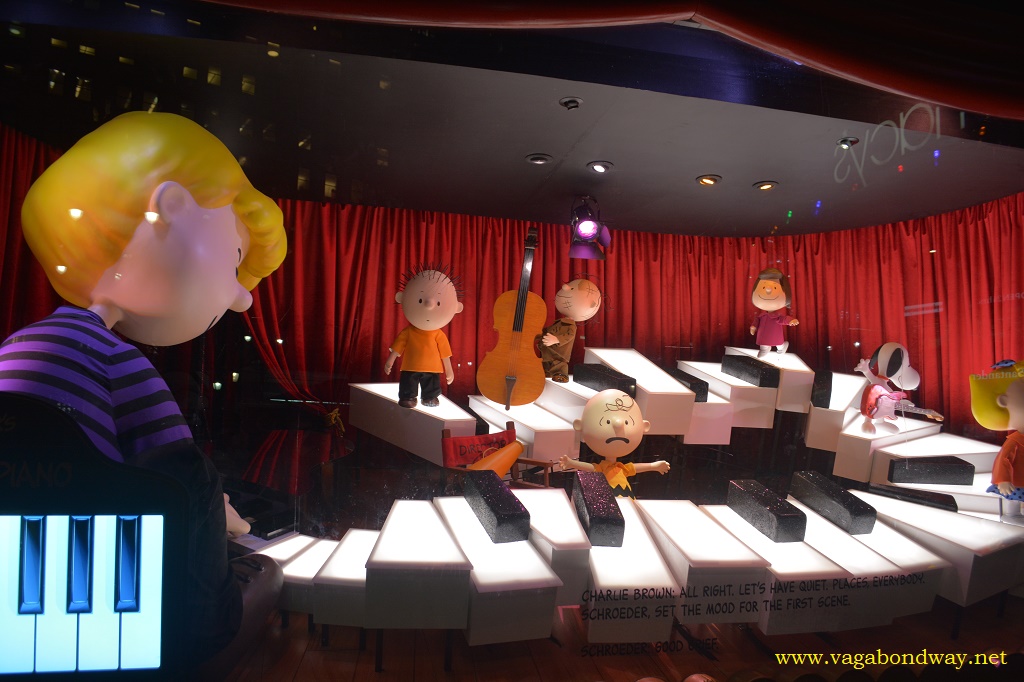 Schroeder was jamming out on the piano. If you look left, you can see the piano keys up to the window. You could go up there and touch those and the corresponding keys on the piano would light up and play music. Kids were just having a ball.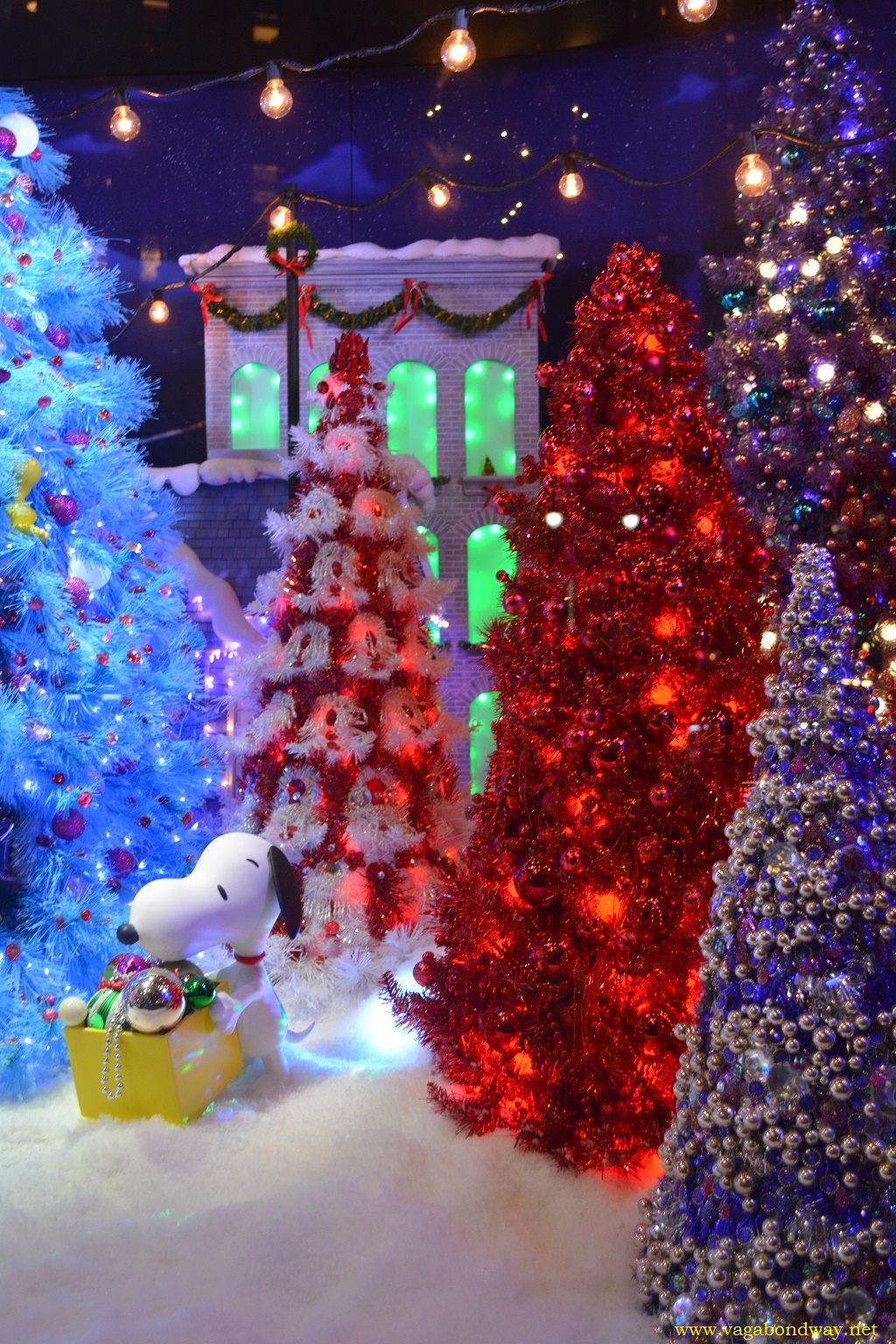 Snoopy was all glistened out with bling, bling trees and decorating.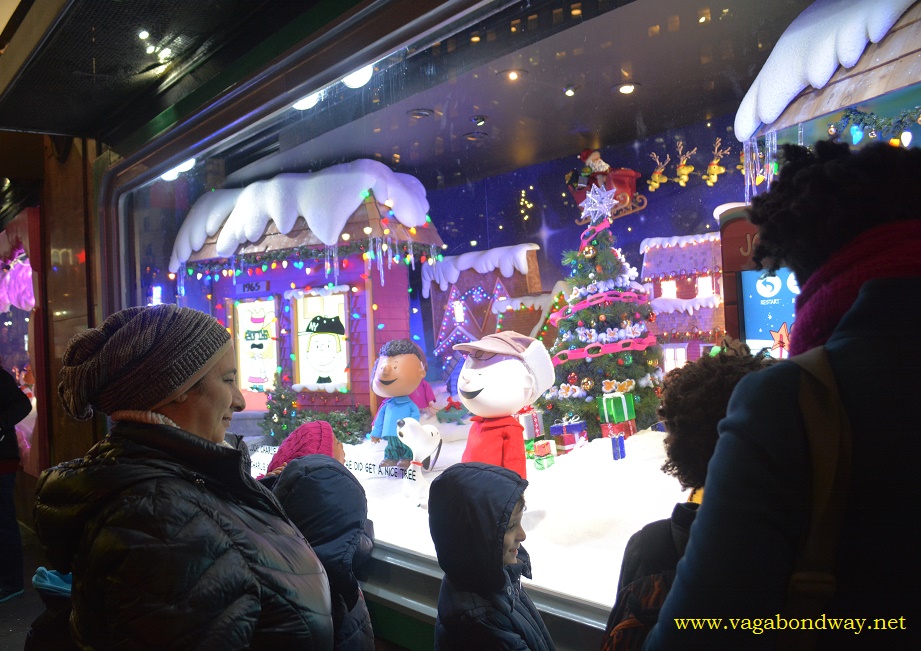 Kids and adults were enjoying the Macy's Charlie Brown Christmas themed windows.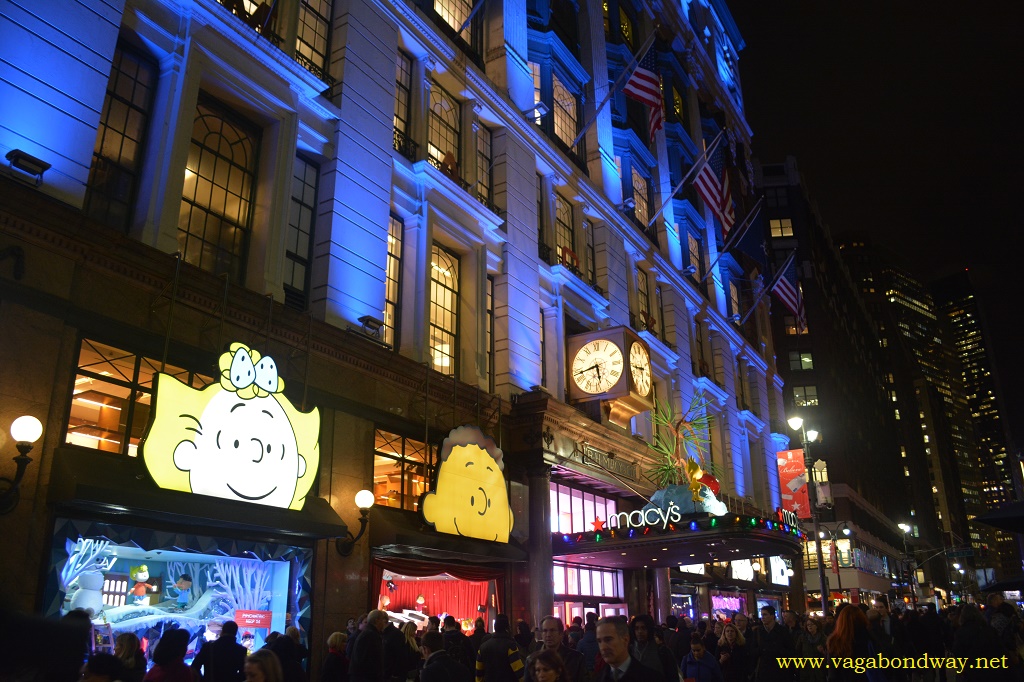 Big picture, this was what the city street and windows looked like. Did you know the Macy's Herald Square store in New York City encompasses an entire city block and has eleven levels?!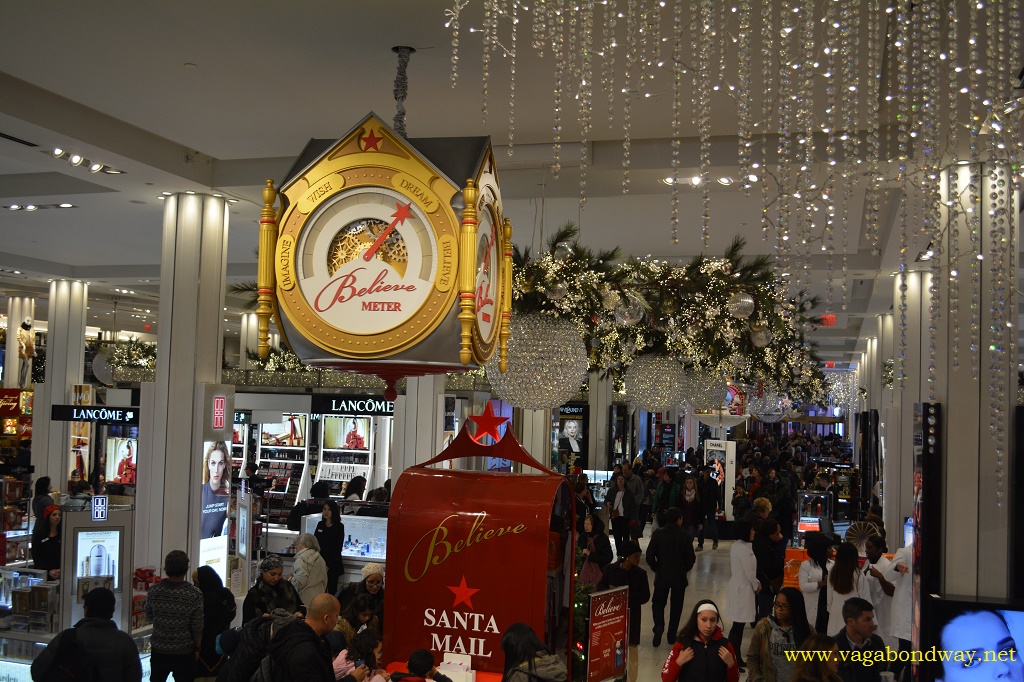 The inside of Macy's was heavily decorated. If you have never been inside, it's worth going in. We went up to the 8th floor where they had another display and you get to go up old fashioned, wooden escalators.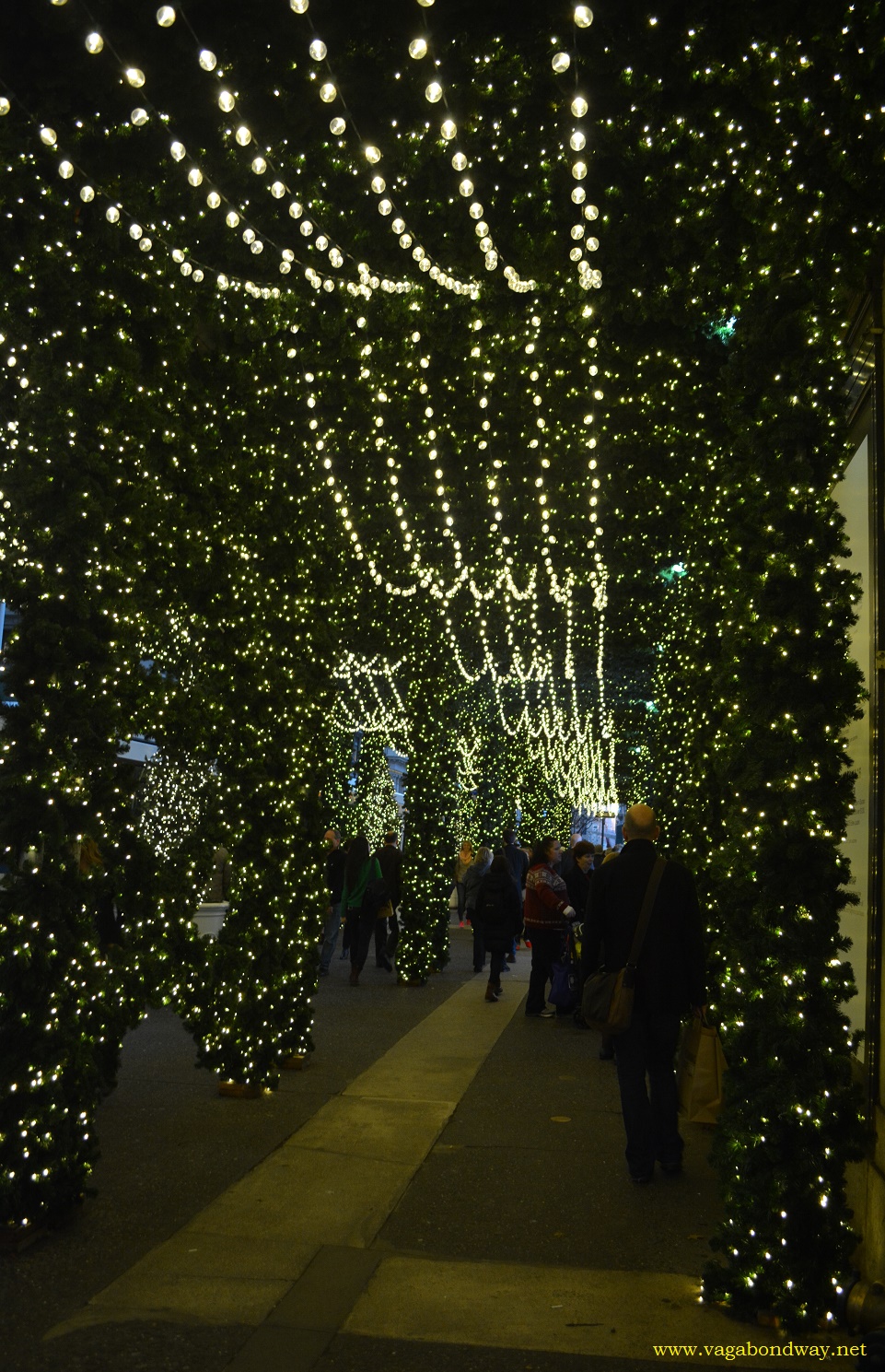 Exiting Macy's we walked down through this lane of lights.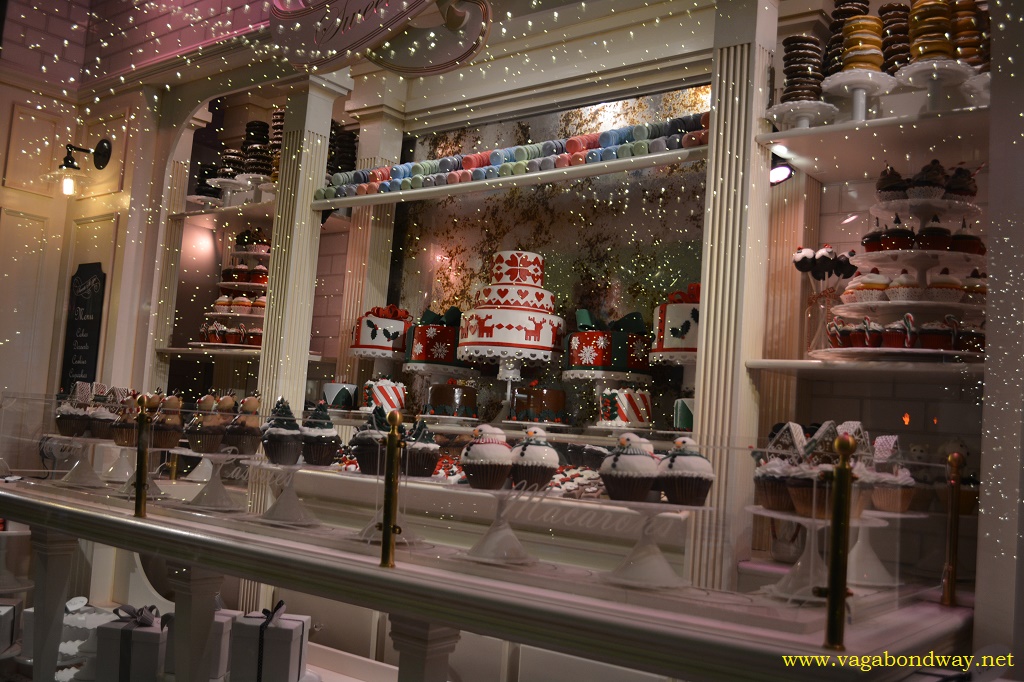 Other shops had all sorts of various display themes ranging from cupcakes…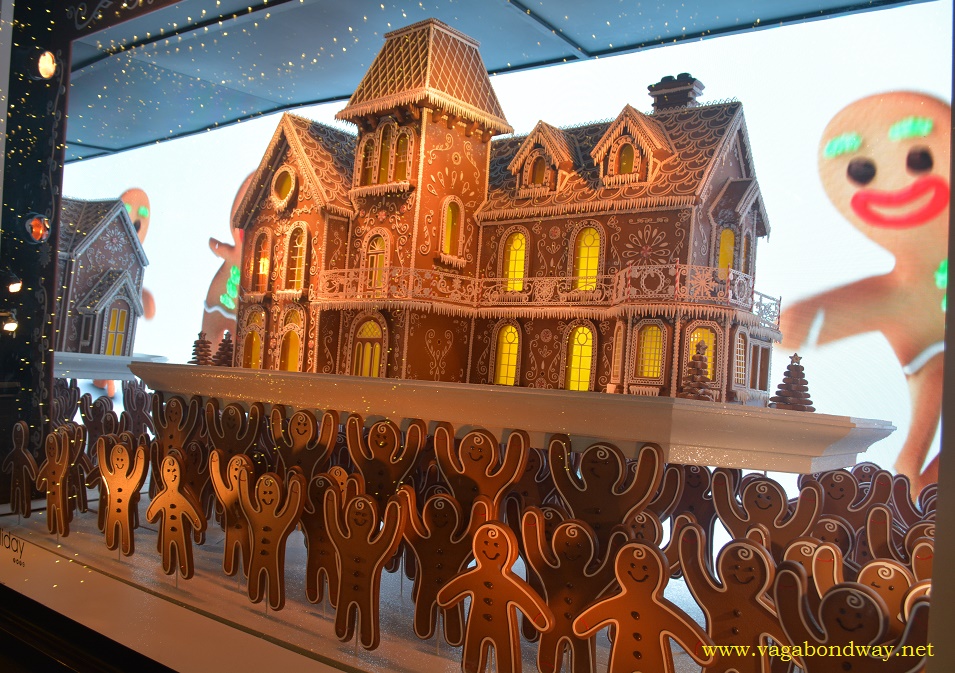 …to ginger bread houses…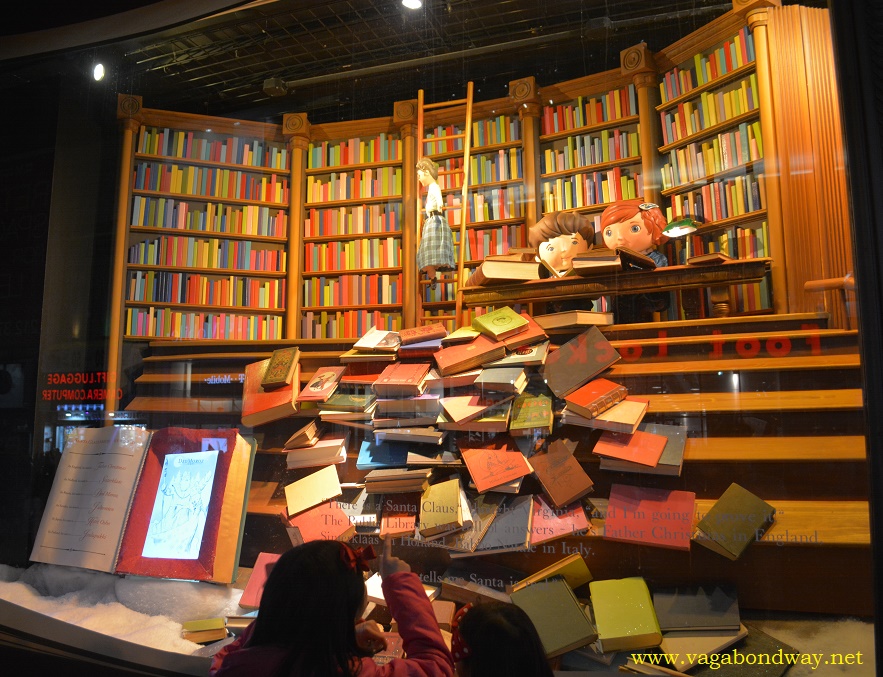 …to libraries…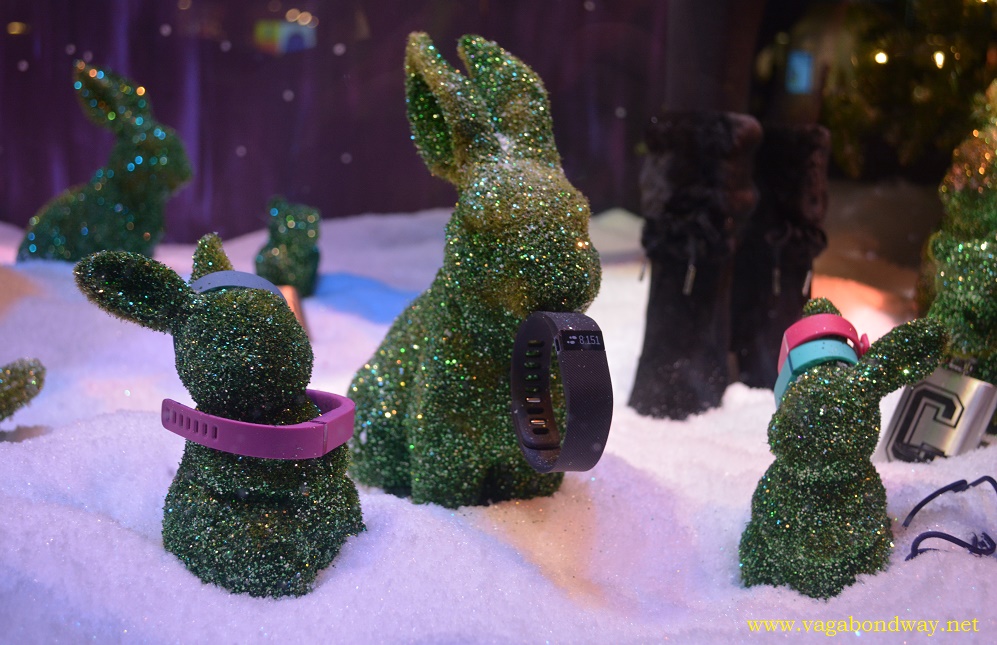 …and bunnies.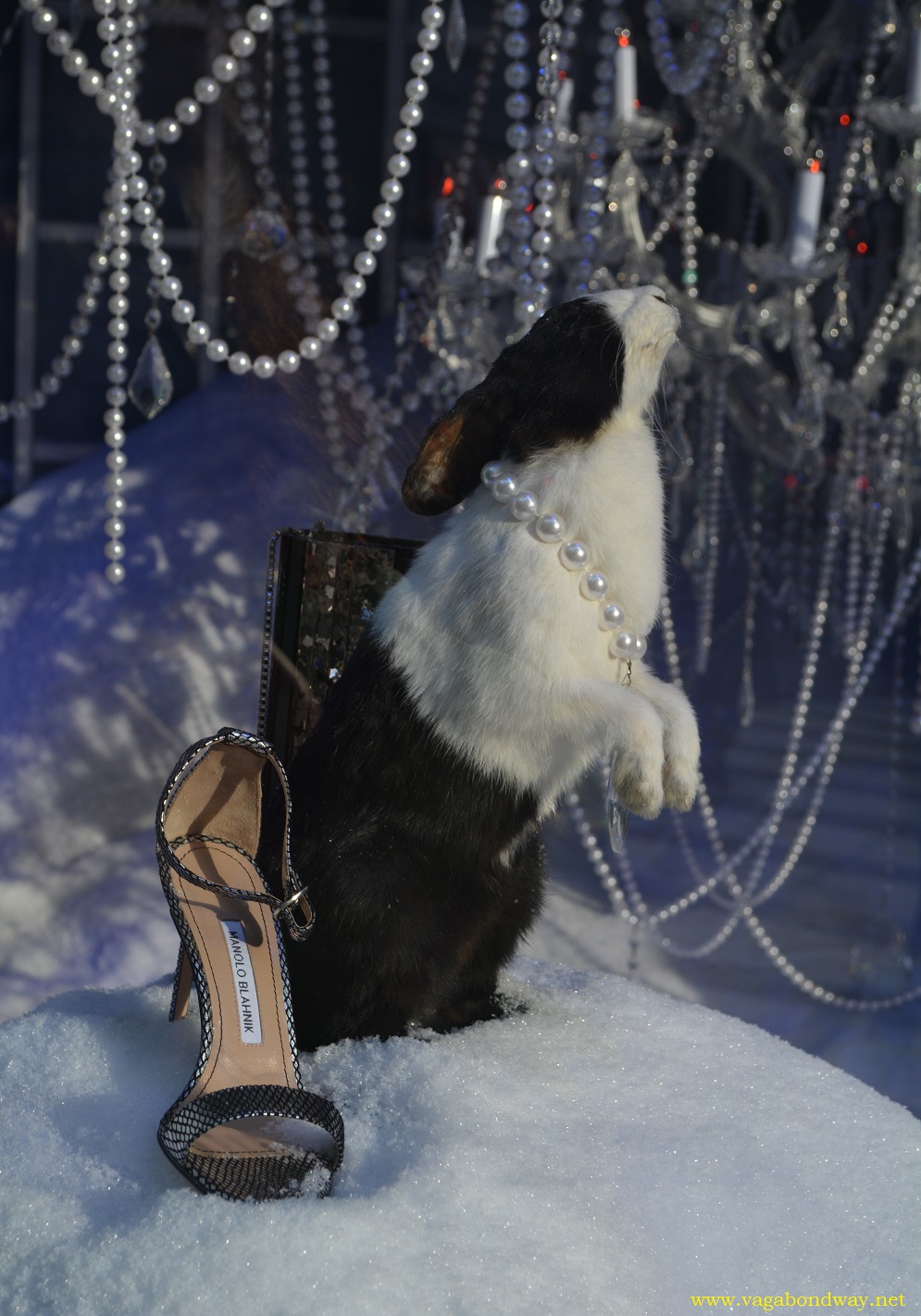 There seemed to be a lot of bunnies in the storefronts in one form or another.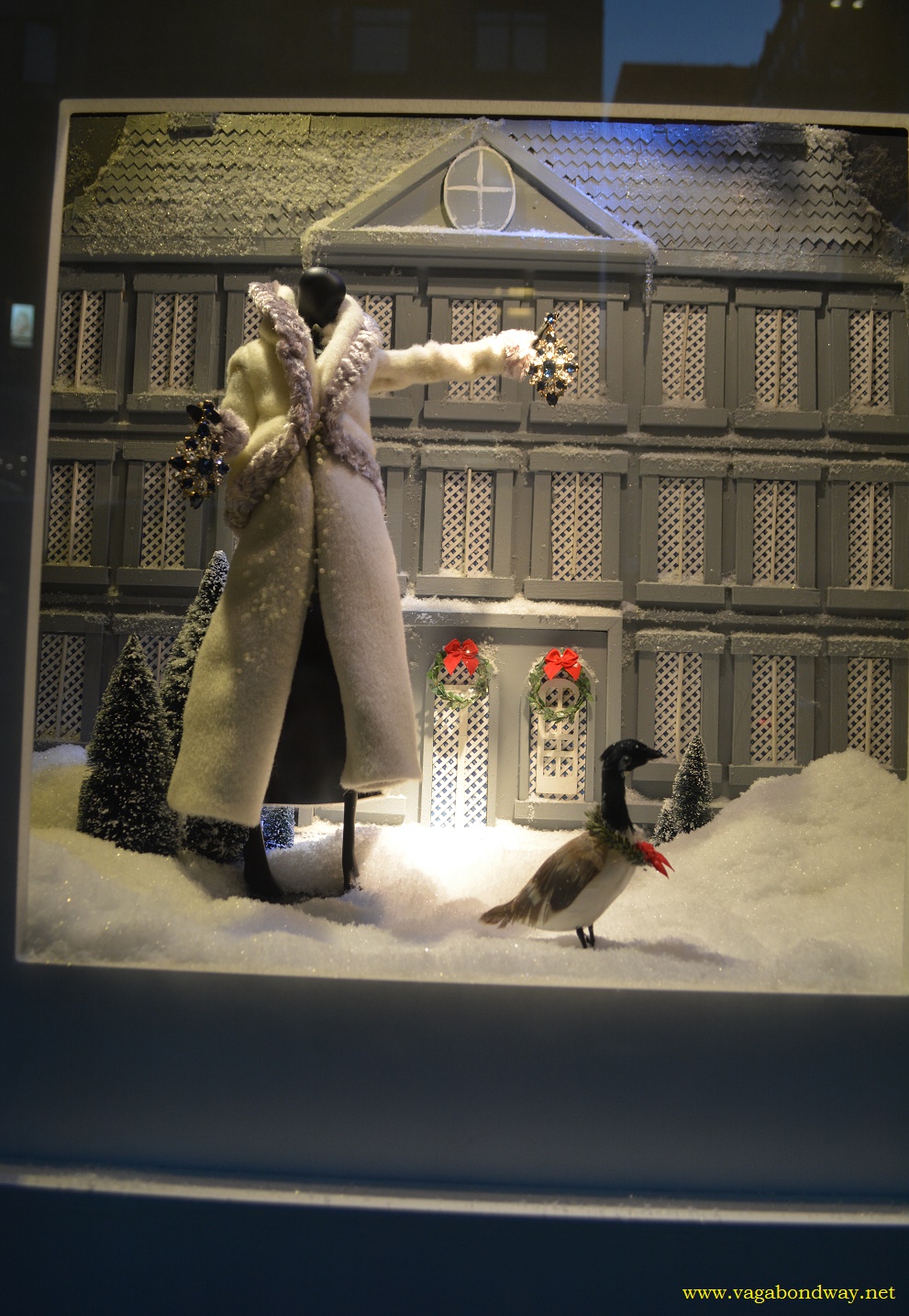 And the odd Canadian goose here and there.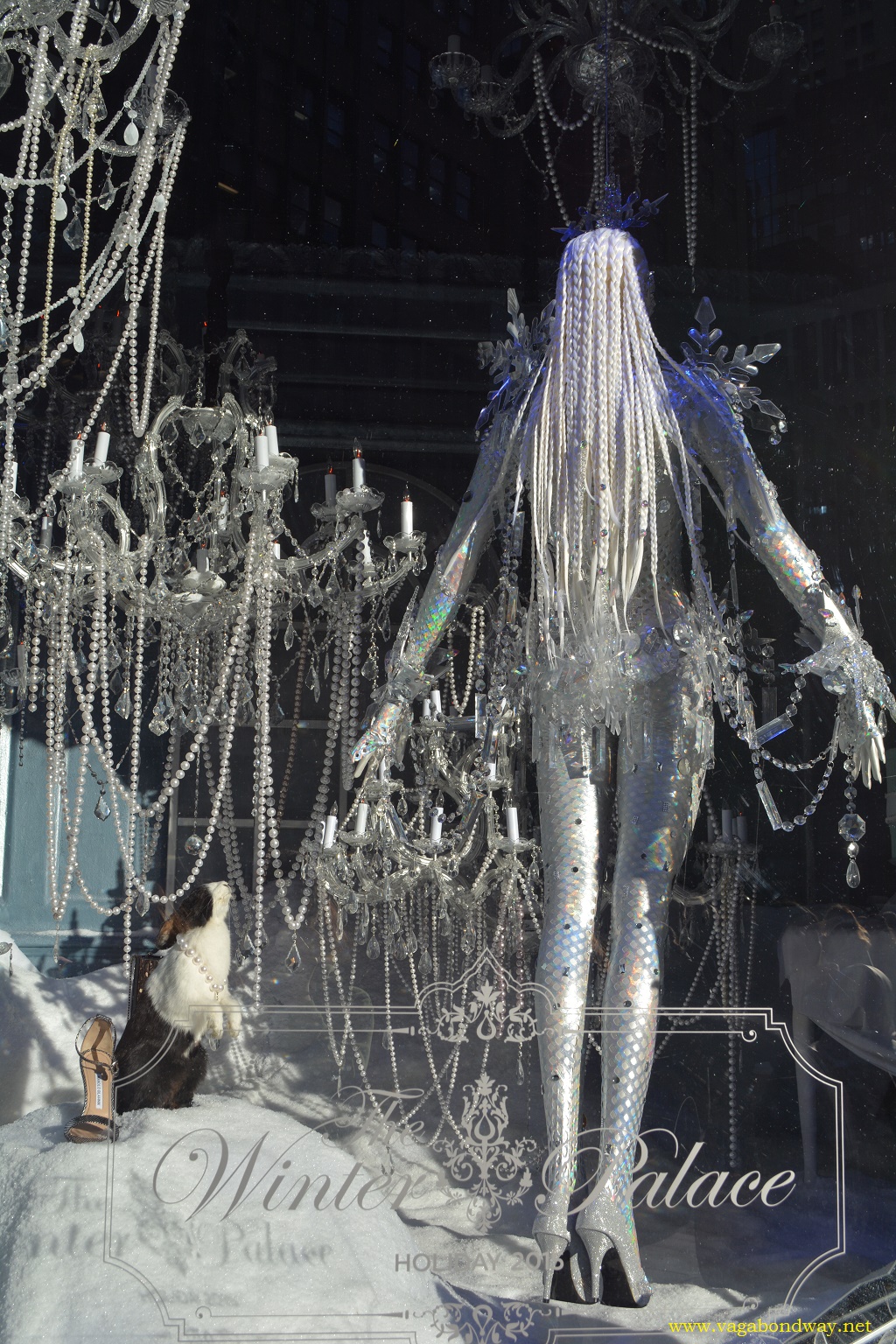 This a zoomed out shot of the bunny displayed with the pearl necklace.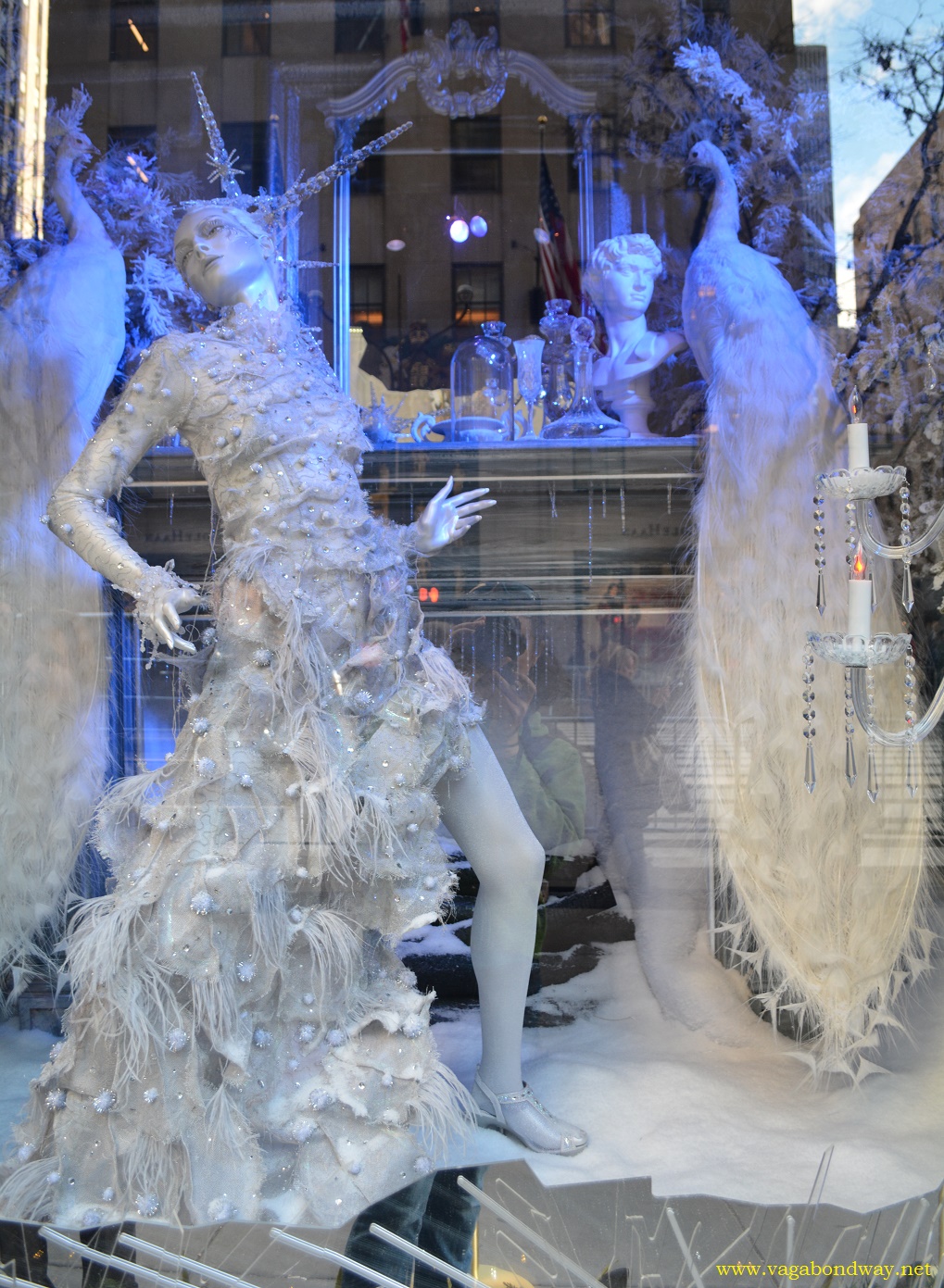 Other storefronts choose to go with a single colored theme.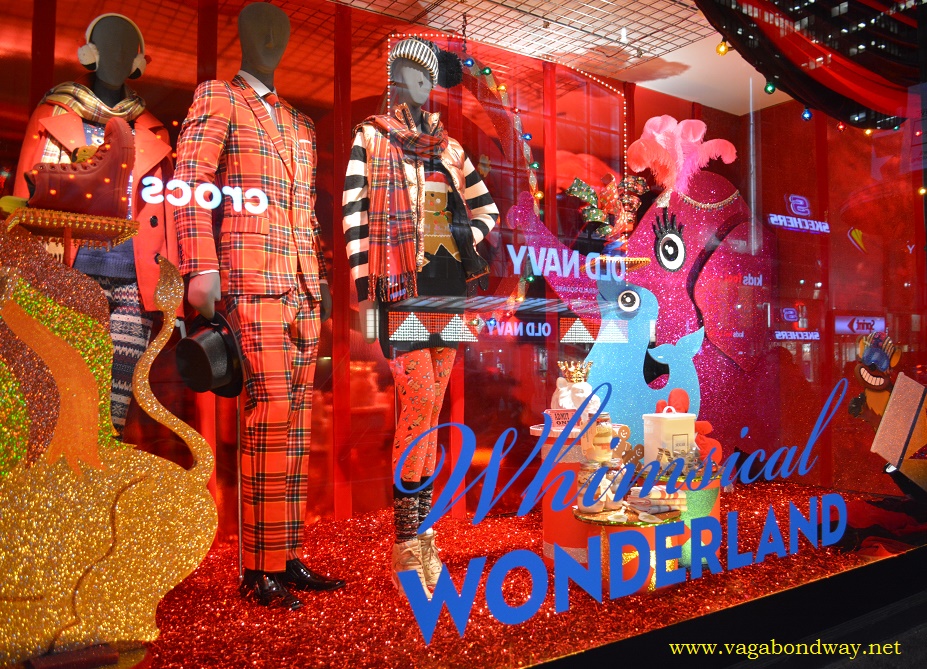 While others went with a lot of glitz and sparkle.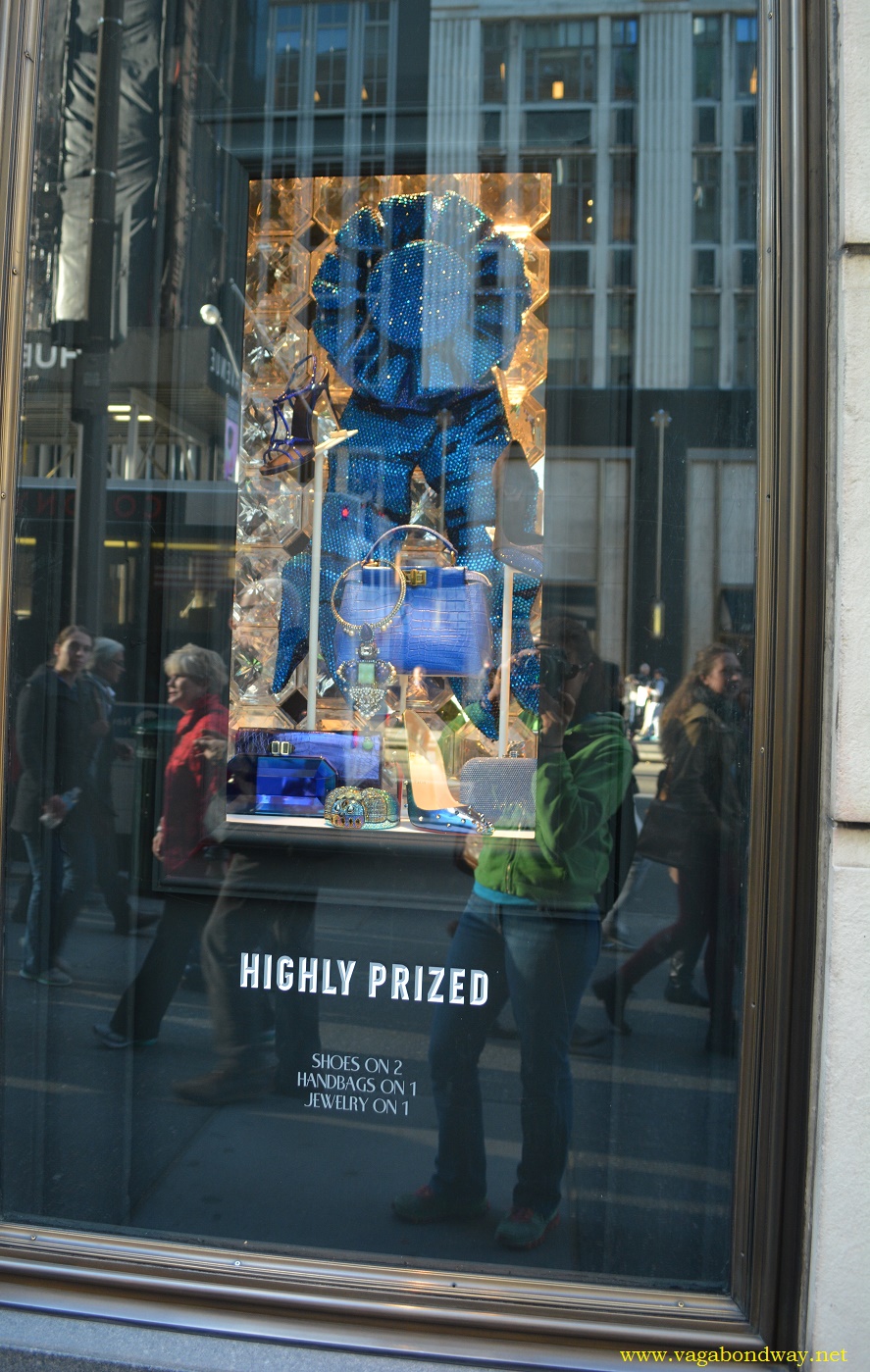 Either way, the artistic design and effort that went into these storefronts was highly prized. I thought this would be a good window to get my reflection in. 😉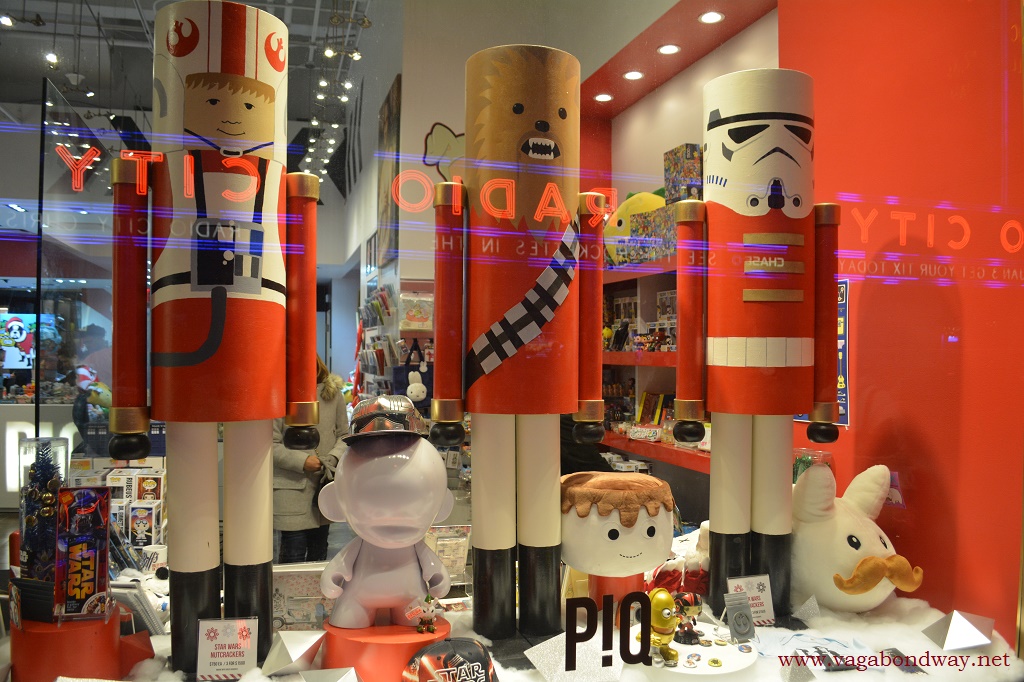 One of Chris' favorite windows was the Star Wars nutcrackers. We were walking by and he stops right in his tracks, "Whoa, that is so cool. I want them."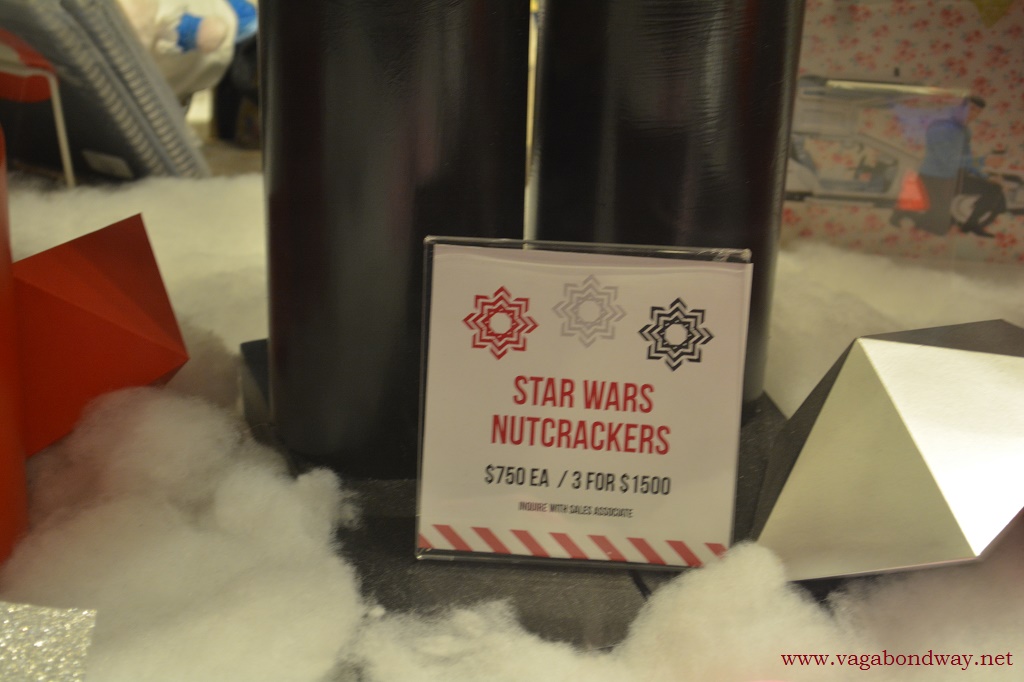 Then we looked at the price tag and decided they couldn't fit in our car.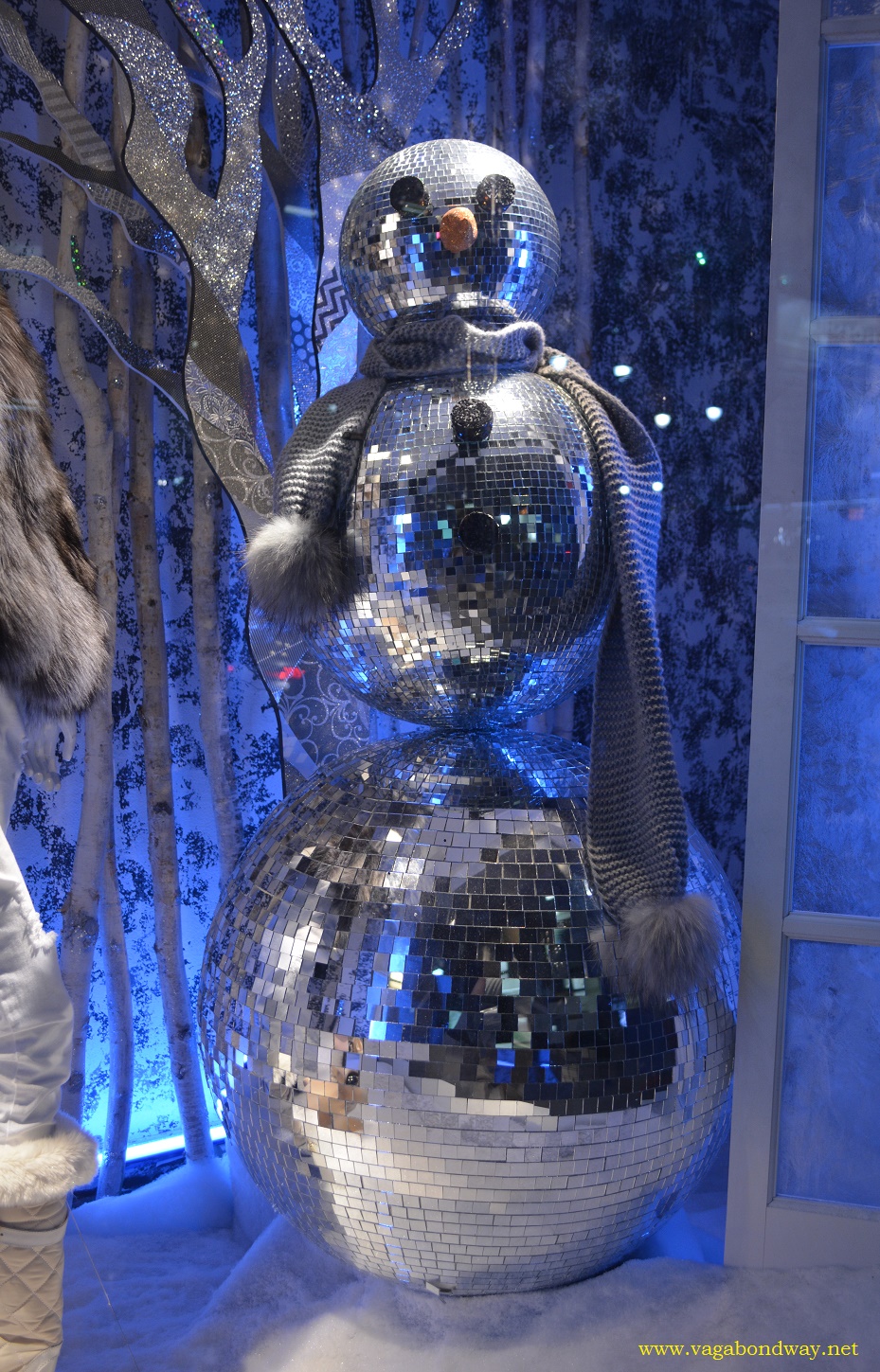 I loved this disco ball snowman. For Halloween this year I was a disco ball so this one resonated with me.
In all the cities that Chris and I have traveled around, there is no other place I have found to have store fronts quite like New York City. That is one of the aspects I love about travel so much. Each place offers a unique and different perspective on its culture. New York City definitely lives up to a vibe all its own.
* * *
If you go:
Check out this post full of details and links for a 3 Day Guide to New York City. Then you can swap things in and out to your own liking! Enjoy.
There is also a free magazine that gets handed out around the city called Time Out and you can click here for their website. This is the 2015 guide Where to see Christmas Window displays in New York City and I would be positive they will have another guide for next year. The pictures in the article also give you another perspective.
* * *
Also, just to let some of you know, I have been getting requests from folks about the Tolka Festival that should be happening in October 2016. I am putting together a big post coming up soon with what I know. It will be a one month guide itinerary of what to do around some of the islands and tips to give you the best chance of actually catching the festival. If you you have no idea what the Tolka Festival is, where Vanuatu is or this has tweaked your interest at all, hang tight and more info is coming soon! In the mean time, you can check out this post to tide you over. 🙂