For most of us when we travel the world, both near and far, we want to capture our moments, stay in touch with friends and loved ones and not spend a fortune. Knowing which electronic gear to buy can be overwhelming. You don't want to buy the first shiny thing you see. Trust me, I found out the hard way.
Chris and I had just arrived to Peru in South America. We had booked ourselves into a hostel for a few days just to relax before we really started hitting the road. At one point Chris looks over to me and I'm laying on the bed, staring at the ceiling while my shiny new electronics laying next to me.
Chris asks, "What is so wrong?"
With a heavy sigh, I mumble, "I don't even know what I bought, I don't know how to use it, it's not like my other computer." Sniff, sniff, "It was just so shiny when I bought it and I loved the way it typed." In the haste of preparing of the trip, and because I wanted a light weight lap top that didn't cost a fortune, I had bought the google chrome book. It was just so different and did not have some of the functions I really liked.
Now, of course I could have (clearly) done a better job researching what I was buying. But sometimes when one is planning for a trip and juggling life, holidays, family, it can all be a bit overwhelming and next thing you know, you buy something because it's shiny. And because your plane leaves in three days.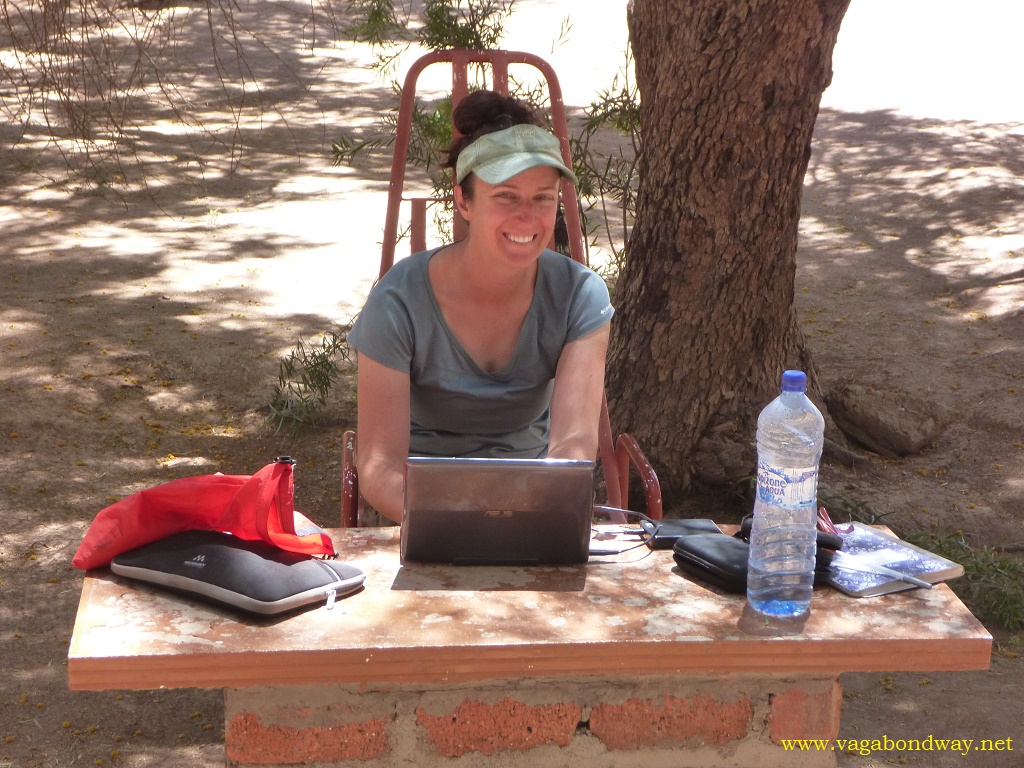 Well that is why I am writing this post. It can take a lot of time researching, testing, reading reviews to find the best electronics gear for value that will work for your trip and goals. This is some of our favorite electronic travel gear. Hopefully it might help you narrow down some items for your own next trip and make life easier for you! Enjoy and please let me know any other questions.
Camera
You've traveled all that way to wherever you are going, you want a way to capture and record what you see. No matter what, I recommend the Panasonic Lumix
. This is a must have item. This camera is drop proof, waterproof, shock proof, can fit in your pocket, takes good photos, has a bunch of settings (like sunset, etc) and takes dang good high definition video for a camera that can fit in your pocket. You can even go snorkeling with this camera. For us, we have been really pleased with this camera and recommend it with no hesitation. It is excellent value for the money. Put a 32G card in here and you can take a lot of pictures.
Now, if you are looking for better cameras, I can speak to what we know. We have chosen to go with Nikon and have been pleased with them. When our van broke down in a small town in Australia a nice man let us stay with him for two weeks and there was also a professional photographer staying with him. We got to hang out and go on shoots with the photographer and his advice on cameras was, 'to buy the best camera you can afford.' So I want to stress the 'you can afford' piece. You can go out and spend upwards of any amount of money on a camera.
So. I what I would recommend to do is first pick the brand you want (Nikon
, Canon, other) and then look for a starter package
. When we made our initial first investment we bought a starter package
 and found it helped us a lot. I was getting overwhelmed and close to talking my self out of making the initial purchase as I kept trying to research the camera body, then the lens, etc. Eventually I found this type of package deal and bamm, all the basics I needed were right there. I clicked, I paid, I ordered and it was done. I am more fussy now, but to just get the ball rolling, this sort of starter package might be good for you too. The bigger goal is to just get started in the first place.
The other must have item for any camera that has a lens, is a protective UV filter
. For the first time in about seven years, I dropped my camera. The filter shattered and glass broke everywhere. I didn't have to care, much. It was inconvenient, but a protective UV filter
 is around $7. A new lens, anywhere from $100 upwards. These $7 wonder filters are essential once you start investing in better cameras. They protect your lens and give you peace of mind. After my incident of dropping my camera, I am going to buy spare protective filters now and put them in all my camera bags so I don't find myself cut short again.
Memory Cards
They may be no worse feeling than to be on your trip, seeing something amazing and think, oh crap, I can't take any more photos because I am out of memory room. Memory cards
 are cheap and can fit in your money belt. Next to our passports, our memory cards
are our second most important thing. Buy a bunch of them. Back them up. Look for deals. Ask for them as presents from  your family. You can't have too many memory cards!
External Hard Drive
An external hard drive
 is basically added storage or memory space. If you are sitting at home or work with a desktop PC or perhaps a bigger laptop computer, inside they have hard drives which gives you all the storage space for photos, games, etc. When you are traveling, you probably are going to want a light weight computer. So by getting a relatively inexpensive external hard drive
 you can increase your devices' memory space by a lot. We have used the mypassport hard drives and so far have been really pleased with them.
Make sure you get a good case
 for your external hard drive!!! They are sensitive and you should try to make sure you keep it level when using it and don't bash it around.
Memory Sticks
Another option for storage is to get memory sticks
. We use these a lot as well. They are convenient for their small size and ease of moving content off one device and onto another. With a memory stick, you can easily copy and paste pictures/videos from a fellow traveler whom you might like to share pictures with and have the content right on your memory sticks
.
Laptop
Ok, so I told you about my chrome book fiasco. I've also traveled with a five pound lap top. The plus side was I had a cd-reader, card reader and a lot memory; downside it weighed five pounds. Chris and I do a lot of back packing and adventure travel. To me, weight and cost are two important factors in this area. I definitely want the lightest computer I can get. I also don't want to pay more than $400 for this. In case my backpack gets washed down a river I don't want to just see $1000 go down stream. (Hey, it could happen, did you see this post?) Currently my choice is the Asus tablet
 and I have found good value with this product. The biggest downside is there is not a ton of memory – but I have found this to be less of an issue now. There are so many online storage options, such as dropbox, and with a good external hard drive, I have not had issue.

Tablet
Chris uses theNexus 7
. This has been awesome for a few reasons. It is small and can be carried around very discreetly. Chris will load google maps onto this and the device can usually retrieve the map as long as there is some sort of coverage. The Nexus is light weight and we have found it very convenient for carrying around, pulling out quickly to look up information and being able to put it back. It has a good battery life and we have been pleased with it.
Phones
I remember when we first moved to New Zealand, it seemed like every traveler had a cell phone except us. And pretty much, they did. We kept trying to figure out how everyone else seemed to have a phone and we didn't. I had always had a bit of an assumption that phones would be expensive and minutes would cost something ridiculous like $2 a minute or something. We eventually smartened up and now, if we are going somewhere for a month or more, we usually buy a cheap phone in country. This might cost less than $20 and is soooooo worth. Our basic approach is once we arrive in a new country and are walking around, we will stop into the cell phone stores as we are passing by. If there is a mall type area, we'll make a point of going there. Even if English might not be widely spoken, you can still look at plans and numbers and get an idea of which plan might be best for you. Then we will often take this info and cross reference it online. When we were living in Australia, we phone a SIM card that we could call back to the USA for less than a $0.01 a minute! For all our other calls within Australia, we just had a different SIM card and switched them in and out of our phone. So take a look around and with a pretty minimal amount of effort and cost, you can probably score yourself a cheap phone.
Video Camera
Well, I can not be as much as an authority on this as I wish. In Africa I took somewhere in the hundreds of hours worth of GoPro
video and have done nothing with it. <sigh> It takes so long. I still have high aspirations. But I can say it's a lot of fun to wield a GoPro
around and I like the footage. If you are looking for some basic, capture the moment to show your friends, family and post to facebook, go with the Panasonic Lumix I mentioned before. There's tons of amazing gopro videos out there that speak to the product itself. If you are at all interested, get a gopro and go have fun. Make sure you look around the accessories page. The one thing I wish I had bought initially was the back screen for the camera. Although more money at the start, I would have looked closer at the different package options
for gopro and bought one of those deals.
And that is what we travel with. Many fellow travelers choose to travel with MP3 Player
or something similar for music. For us, we just use our computers and forgo that extra weight. One other consideration with this tech gear I've listed is, it can all easily fit into our day bags or carry on luggage. When we travel, we have checked luggage, but all of our most important things, we like to be able to easily carry.
Everyone's travel style and needs are different. For us, after a lot of trail and error, this is our current favorite travel gear. It's important to make sure you find what will work best for you, but if you are not sure, then this list is a good starting point. If you have been on the fence about making some of these purchases or investments, the holiday season can be the perfect time to score some deals.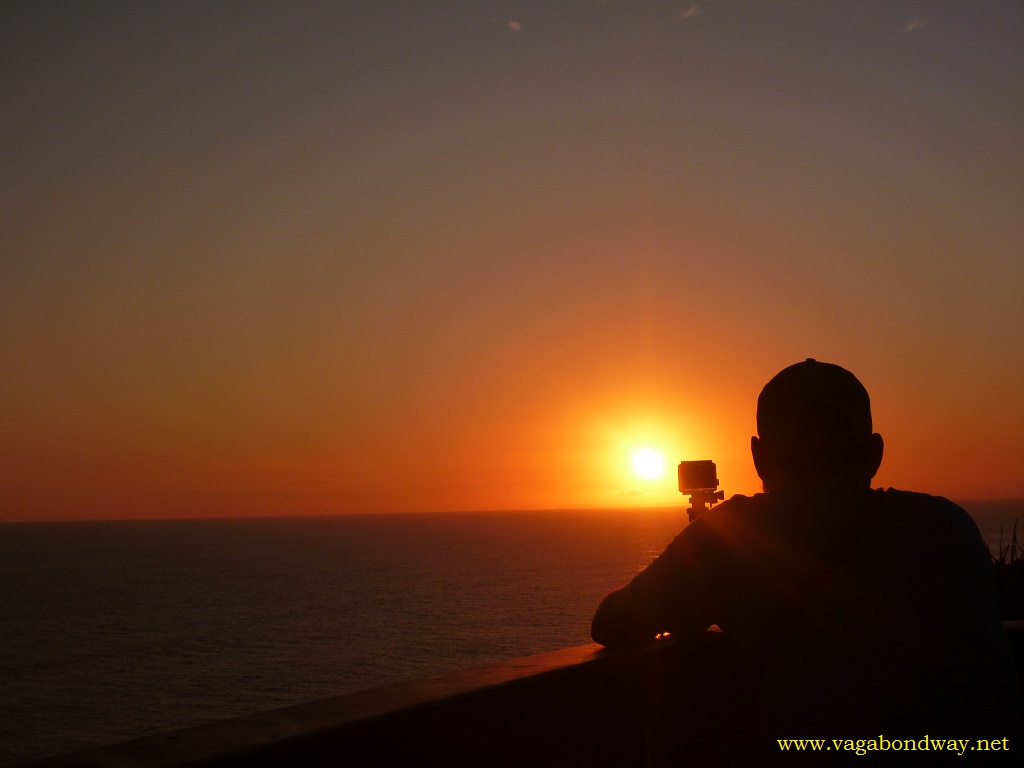 Do you have other favorite travel gear? If so, let us know! We would love to hear what else out there has worked well. To all of us, happy holidays and safe travels. Best of luck as you venture out and capture your own sunsets. xo
*    *    *
Some of the links in this post are affiliate links. When you use our links, at no difference to you, we earn a small commission that helps us travel more too. So thank you for being awesome.