Hanging out in a pool on the Gili Islands, we met another couple who were traveling Southeast Asia for a year or more as well. Please enjoy this guest post by Rebekah Dawson.
We love chasing free hikes wherever we go, and the trek to the top of Penang Hill, and walking beside Penang's aqueduct system, were two we did while staying in Georgetown. My partner and I are traveling a tight budget so any way we can find to fill a day with zero dollars is great way to spend our time. Did I mention these hikes are free!?
There are a few more, (click here ), we did try to take on some of these, but found they were too closed in or not recently used for our liking (especially given the prevalence of the Malayan pit viper and cobra across the Peninsular!)
Hiking days on Penang are best rounded out by an Indian feast at Velloo Villas in Little India. The mixed veg masala thosai is highly recommended (we ate it three nights out of six while in Georgetown), and at RM2.50 a pop you will be rebirthed for less than one US dollar!
When traveling long term, we plan to be on the road 12-18 months, keeping fit is not optional, it's mandatory. I know I'd much rather trek through jungle than run down a busy restaurant-lined street! As many tourists don't seek out these tracks, you'll often find yourself alone on a track, and safely sequestered from any hustle and bustle. Have I convinced you yet? Keep on reading.
Penang Hill/Bukit Bendera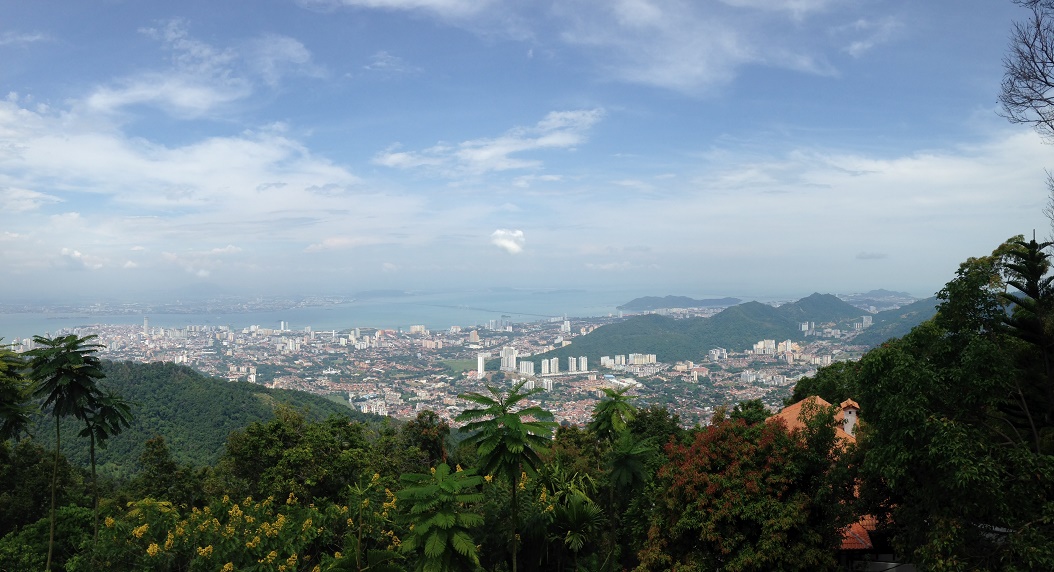 Synopsis
This hike is a BIG one! A solid slog right from the word go (especially if you choose the 'Jeep Track' to start, see below), this hike is no walk in the park. This track takes you through dense Malaysian jungle and has some serious uphill climbs. The 'Jeep Track' is a paved road up to the top, but we used it for the start of our trek and then headed off the road (at Station 43) on our way up. Certainly you could follow the road all the way up, but where's the fun in that? The off-road track takes you up sandbag-structured, tree-root lined, rope-assisted slopes, and were the best fun!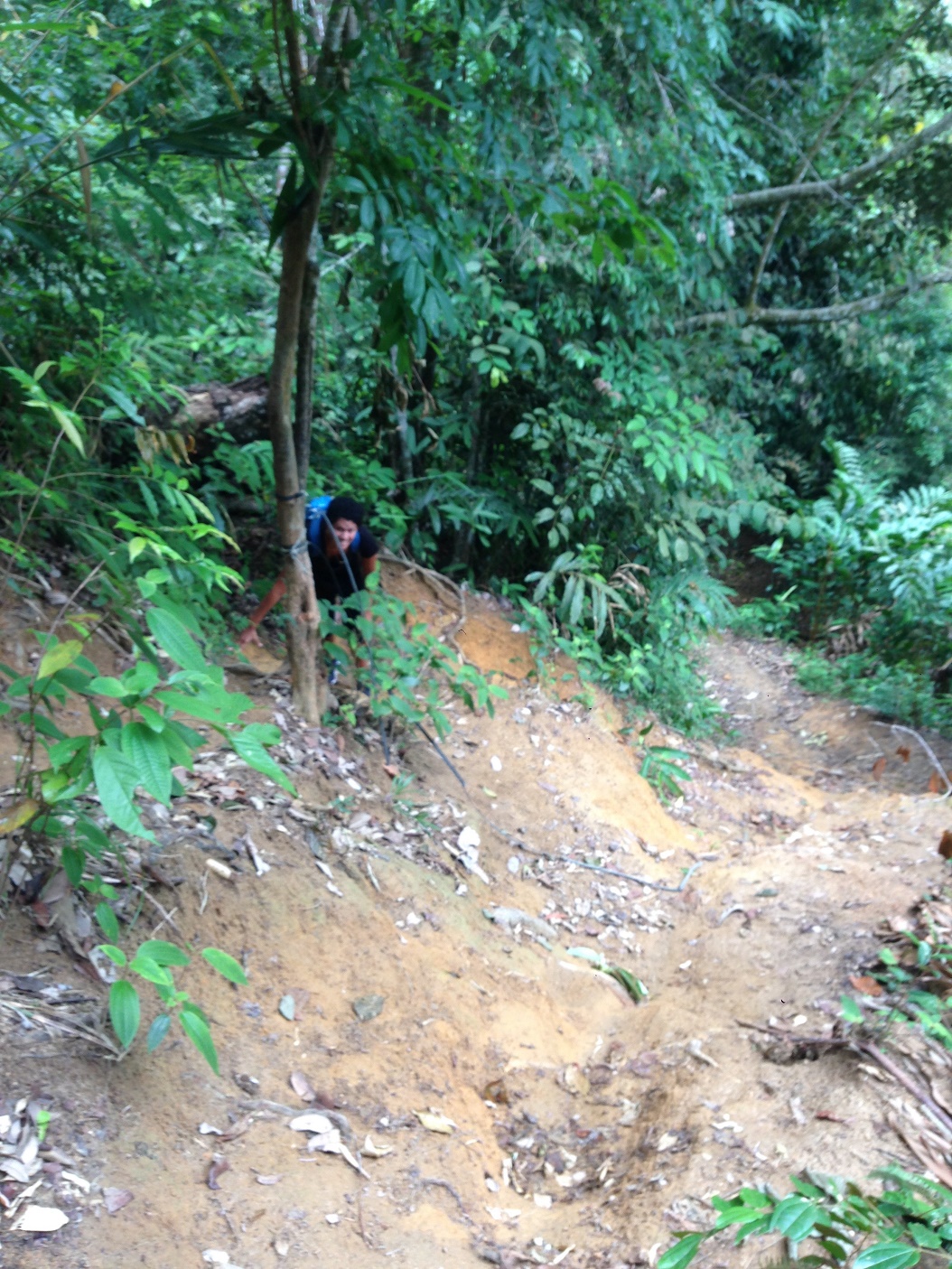 When you get to the top of Penang Hill you'll find a food court (really pricey, we packed a lunch), drink station, and heaps of tourists. They've all taken the funicular train up (RM15 one way), while you've done a fantastic hike, or so you'll tell yourself! While the views of Penang are nice from the top, don't expect more than a birds' eye's view of a sprawling cityscape.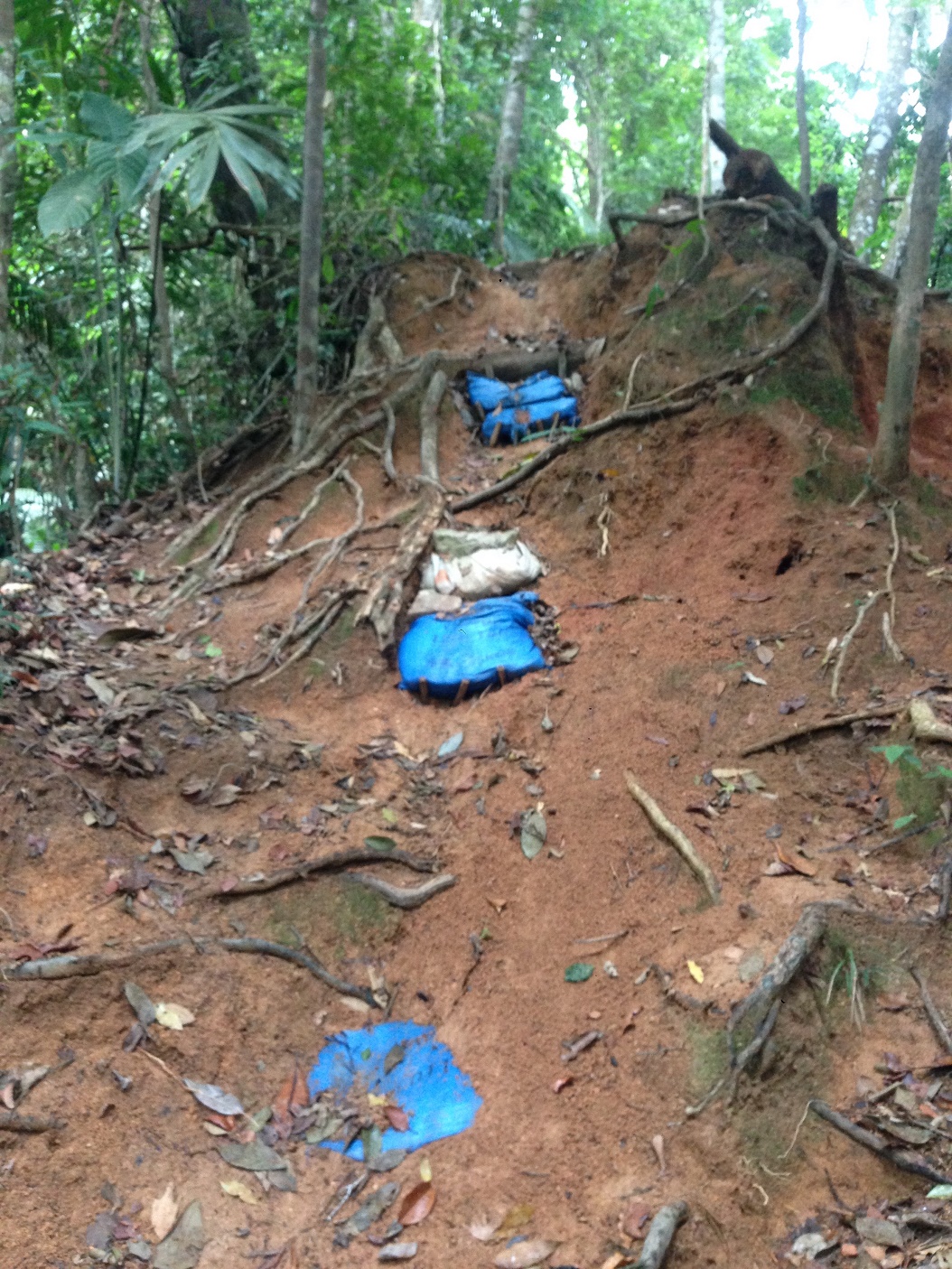 On the way down we took the 'Jeep Track'/road till Station 43, where we used the stairs for the last portion. We opted for the Jeep Track for the beginning of our descent because it was raining and I didn't want to negotiate the moss-covered viaducts on the way down.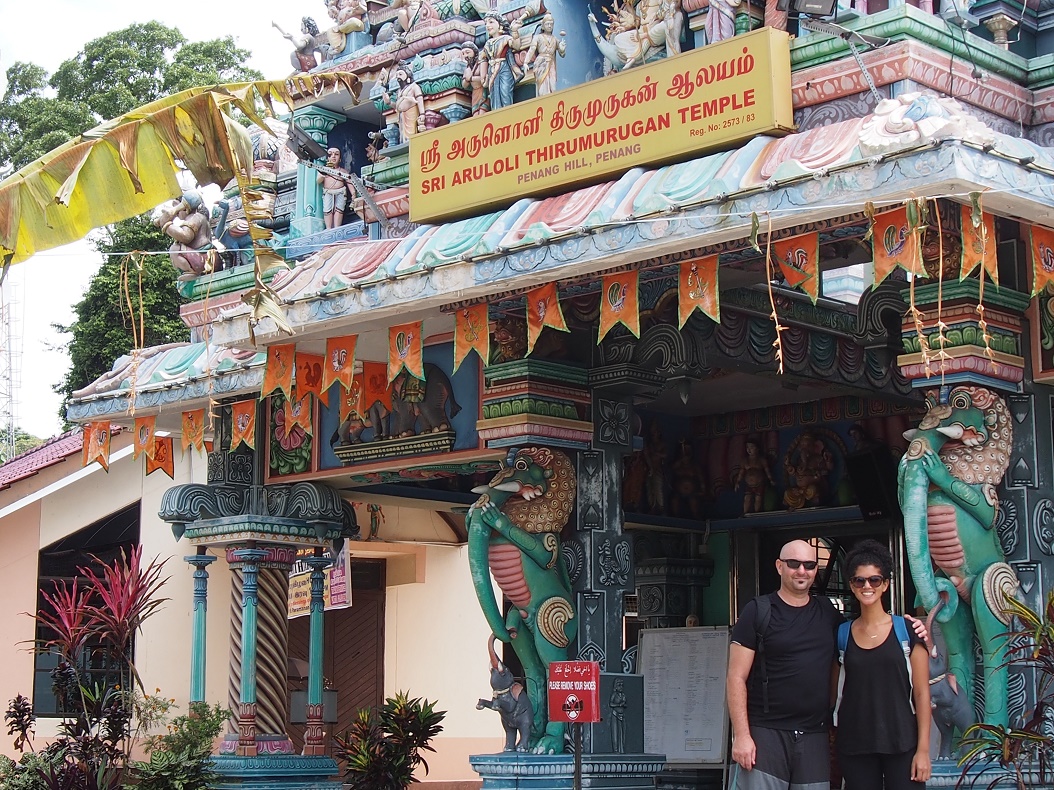 What you need to know:
Distance: 10-13km, depending on route taken
Duration: 3-4 hours return (not including time spent at the top)
Elevation: 946m
Cost: FREE
Difficulty: 3.5/5
How to get to the start of trail: You need to get the Number 10 RapidPenang Bus from Komtar Bus Station (commonly referred to as KBS or simply Komtar), and catch the 10 to the Botanical Gardens stop. This stop is at the end of the line, so you'll be on the bus for about 40 minutes before you get there. Make sure you tell the bus driver where you are headed, so he can let you off there. The cost of this ride was RM2 per person in July 2016.
When you disembark the bus, walk along the paved path in the opposite direction from which you came, until you reach what looks like the entry to the Botanical Gardens (Taman Botanik). Keep walking until you see a boom gate and a hut with rangers inside, and a sign that says 'Jeep Track'.
You can take the Jeep Track all the way up, but it is a bitumen road with some extremely steep gradients. OR you can ask for directions to the 1,000 steps to get up to the top.
The steps are narrow, but easier than the road. You'll encounter many locals working out along this track. We took the 'Jeep Track' up and the stairs down.
This trek, and many more, are covered really well by Penang Hikes so make sure you give that a read for more detailed info.
Ease of getting to trail: EASY
Ease of following trail: Moderate
Wildlife spotted: Macaques, dusky leaf monkeys, flying lemur
Overall experience rating: 4.5/5
***
Penang's Aqueduct System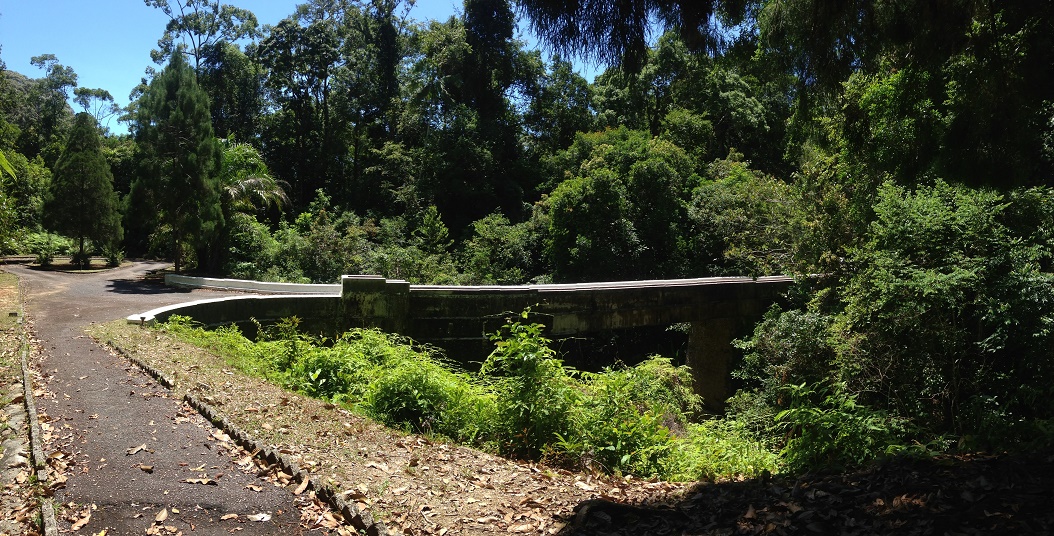 Synopsis
Beautiful, easy, and something really different! This hike is a little tricky to find, but once you are on it, you enjoy lush greenery and some gentle walking beside Penang's aqueduct system.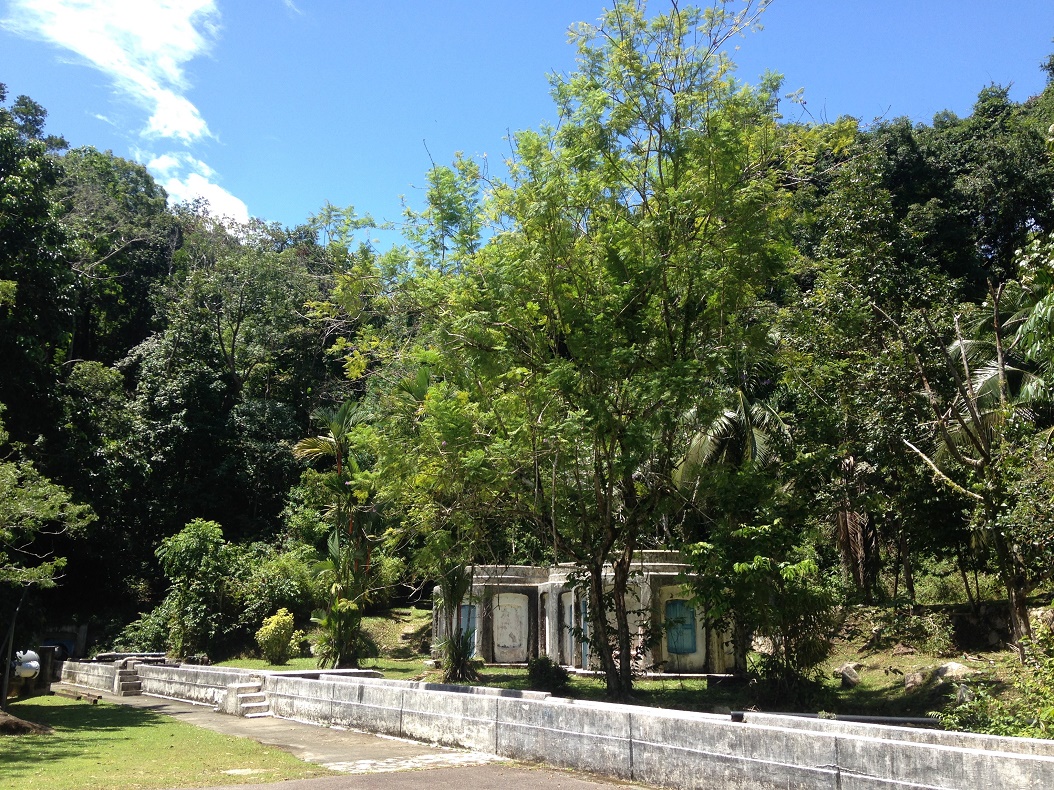 After you've finished, you can make your way to Batu Ferringhi for a quick dip and a grilled corn on a stick. This hike is also covered by Penang Hikes, so you can check out more here.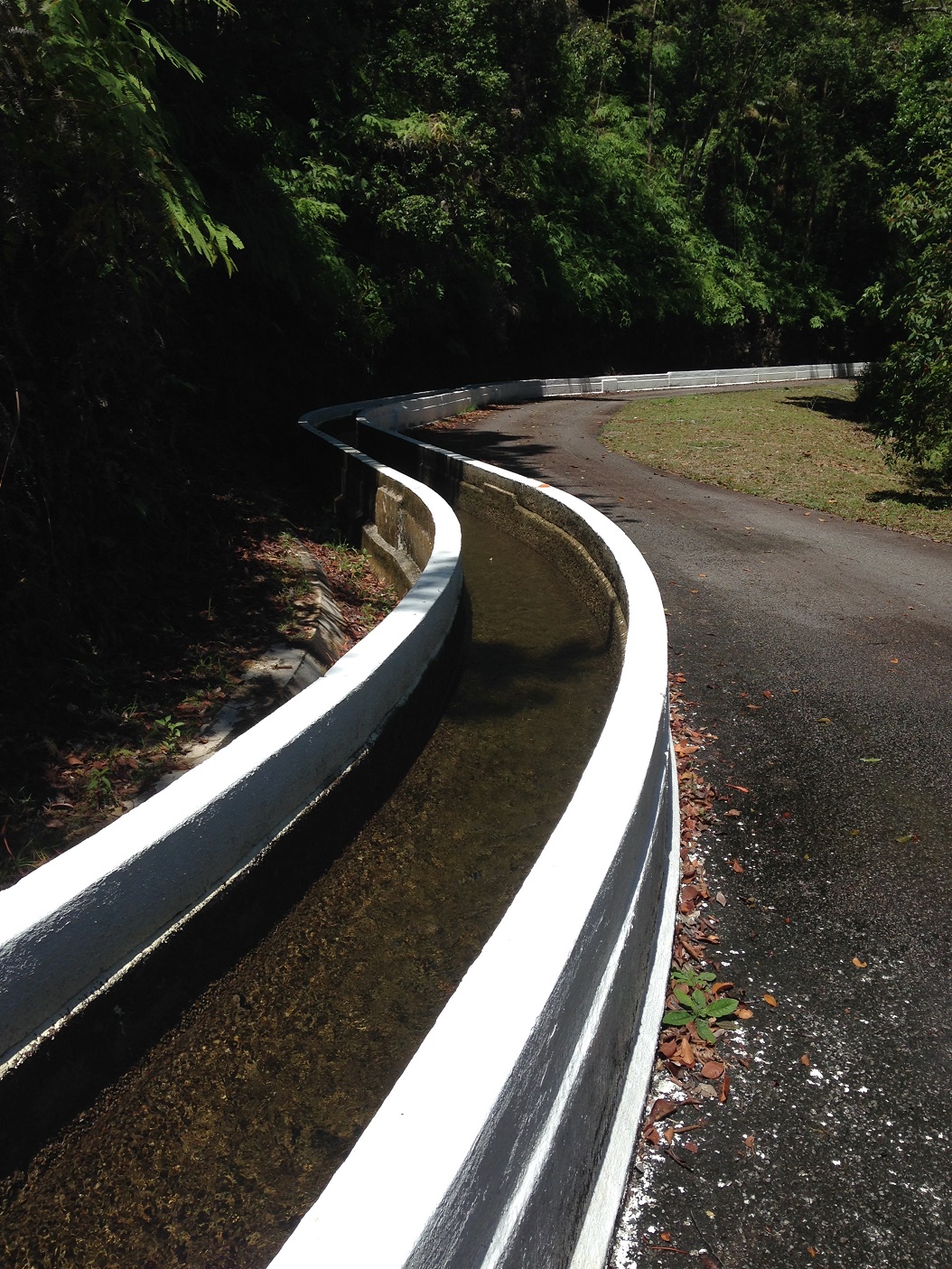 What you need to know:
Distance: 10kms from end to end, but depends on if you do a return trip (see link above)
Duration: 1.5 -2 hours
Elevation: 493m
Cost: FREE
Difficulty: 1/5
How to get there: Depending on your starting place, you have a couple of options to get there. You can read this link for details of how to get a bus to Batu Ferringhi. Once you get on the bus, ask the driver to drop you near Batu Ferringhi, and then get your maps.me and Penang Hikes web pages up for cross referencing! Or, you can drive (privately or via taxi, no idea of cost) to Uncle Chin's Farm. From there, the Penang Hikes website will guide you in more detail.
Ease of getting to trail: Moderate-difficult
Ease of following trail:  Easy
Wildlife spotted: Macaques, dusky leaf monkeys, butterflies, a snake (!)
Overall experience rating: 4/5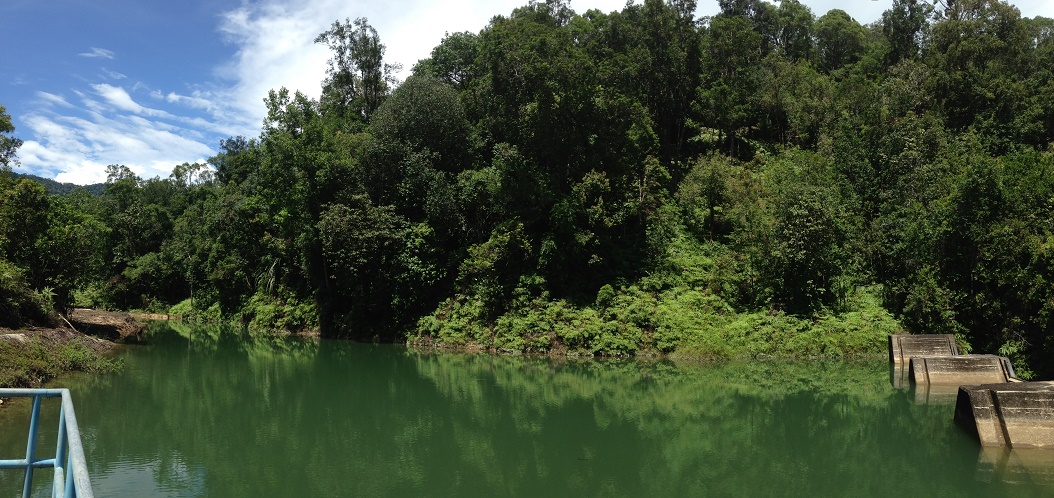 ***
Have you ever been walking near an aqueduct or cool river feature?
***

About author: Rebekah Dawson
A lover of all things travel, Bek, and her partner Dave, left Perth, Western Australia with nothing but a camper trailer and a 4WD, about a year ago. Since leaving home they have spent nine months exploring the top end of Australia, before commencing the overseas leg of their open-ended adventure. The last few months have seen them visit the Gili Islands, Peninsular Malaysia, and southern Thailand, with twelve more months of Asia on the horizon before they intend on returning to Australia. Bek and Dave met the creators of Vagabond Way during her first week abroad, and haven't stopped discussing all things travel with them since.
** Plan on traveling soon or making a purchase from Amazon? Please consider using the links on our resource page. At no cost difference to you we will earn a small commission to help keep this site running. Thank you so much for this thoughtful gesture.