Chris and I have worked as Innkeepers for the past three summers at Seyon Lodge in Groton, Vermont. Wanderlust caused us to take off our first two winters to explore South America and then Africa. The same wanderlust made us also to want to experience a winter. We have been skipping out on winters and we were sincerely looking forward to a good one. We had a list of winter activities we wanted to do: sleigh rides, cookie party, build a snow man, cross country ski, snow shoe, go to an ice castle and maybe build a snow cave and camp in it.
Well, for any of you Northeasterns who are not fans of winter, I will just say your welcome now. The one winter we decided to stay we barely got any snow and it was the warmest year on record in the 121 years of record keeping. Prior to knowing how this winter would play out, we went and bought cross country skis from a local shop, Onion River Sports, as we prepared to fully embrace the season. We had calculated we would need to go skiing about 22 times to pay for our skis. We went 12 times.
And so it was the year of the short winter.
But there are no complaints. We just went with what we had, still got some nice skiing in, got blown away a couple of times down at the pond and enjoyed some cozy fires. When I look back over the photos, it still looked like a pretty winter to me.
Here is what a winter of little snow looked like for us.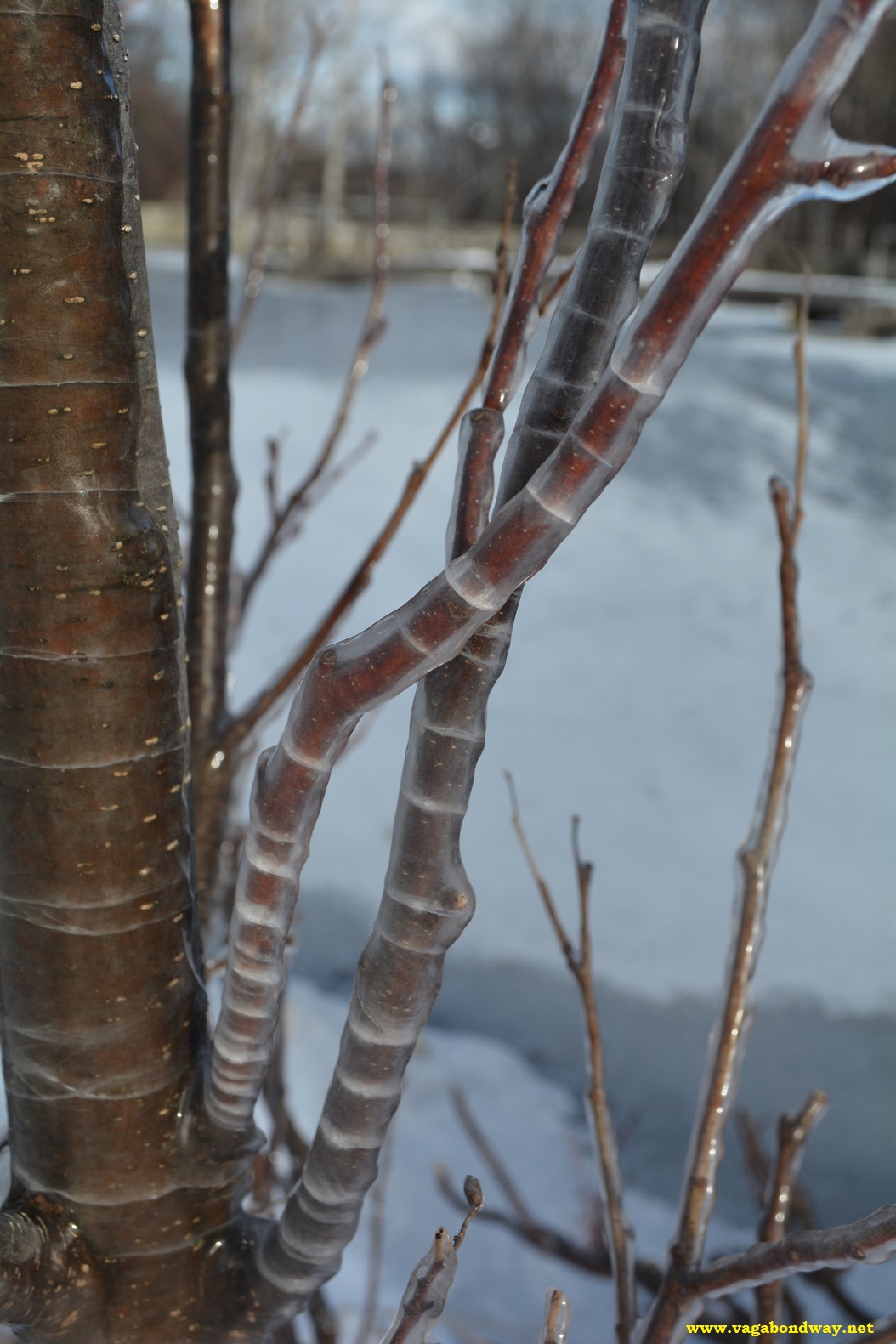 The season started off good. Windy, icy days coated the trees.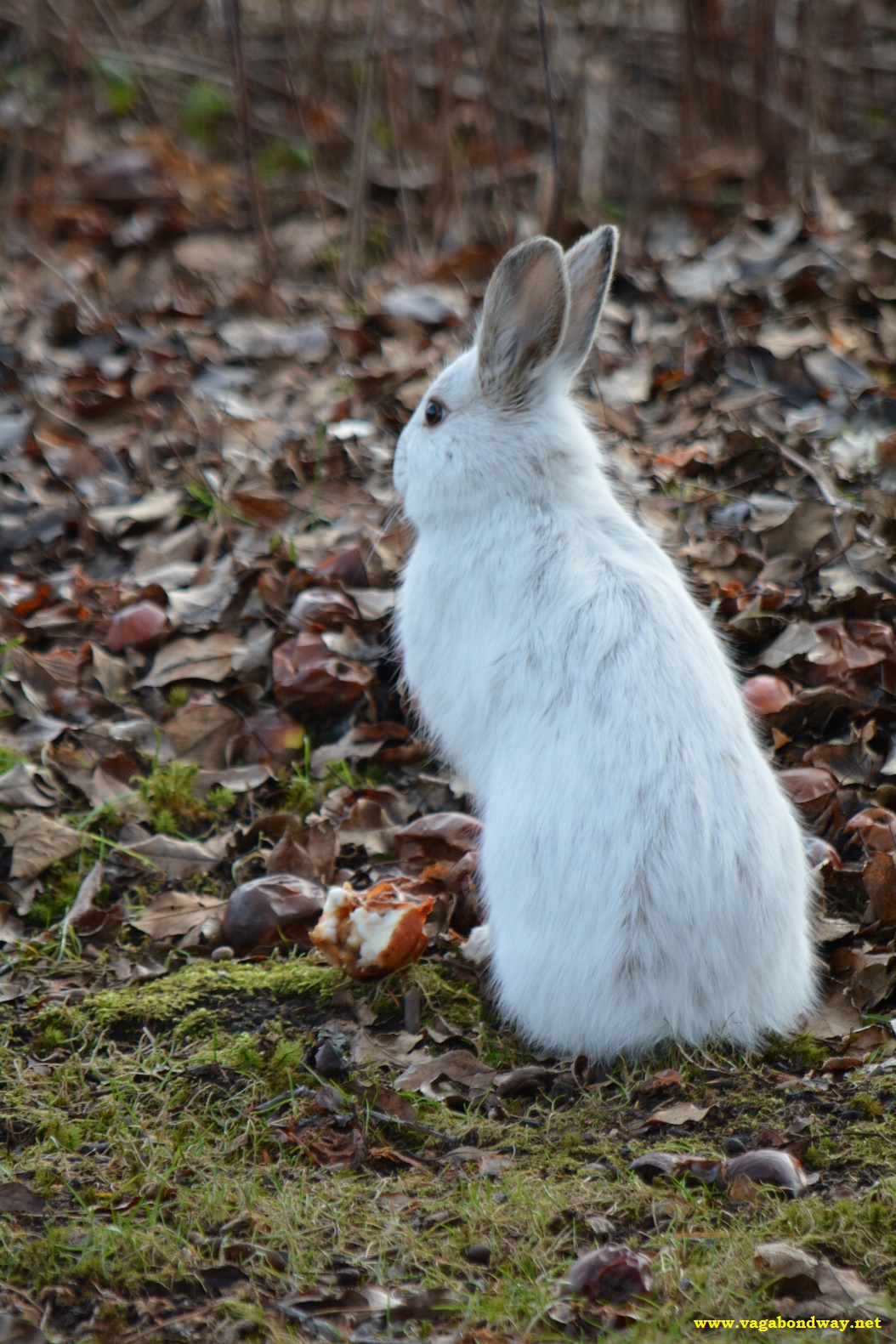 The snow shoe hares were changing colors, although the white snow had yet to come and catch up with them.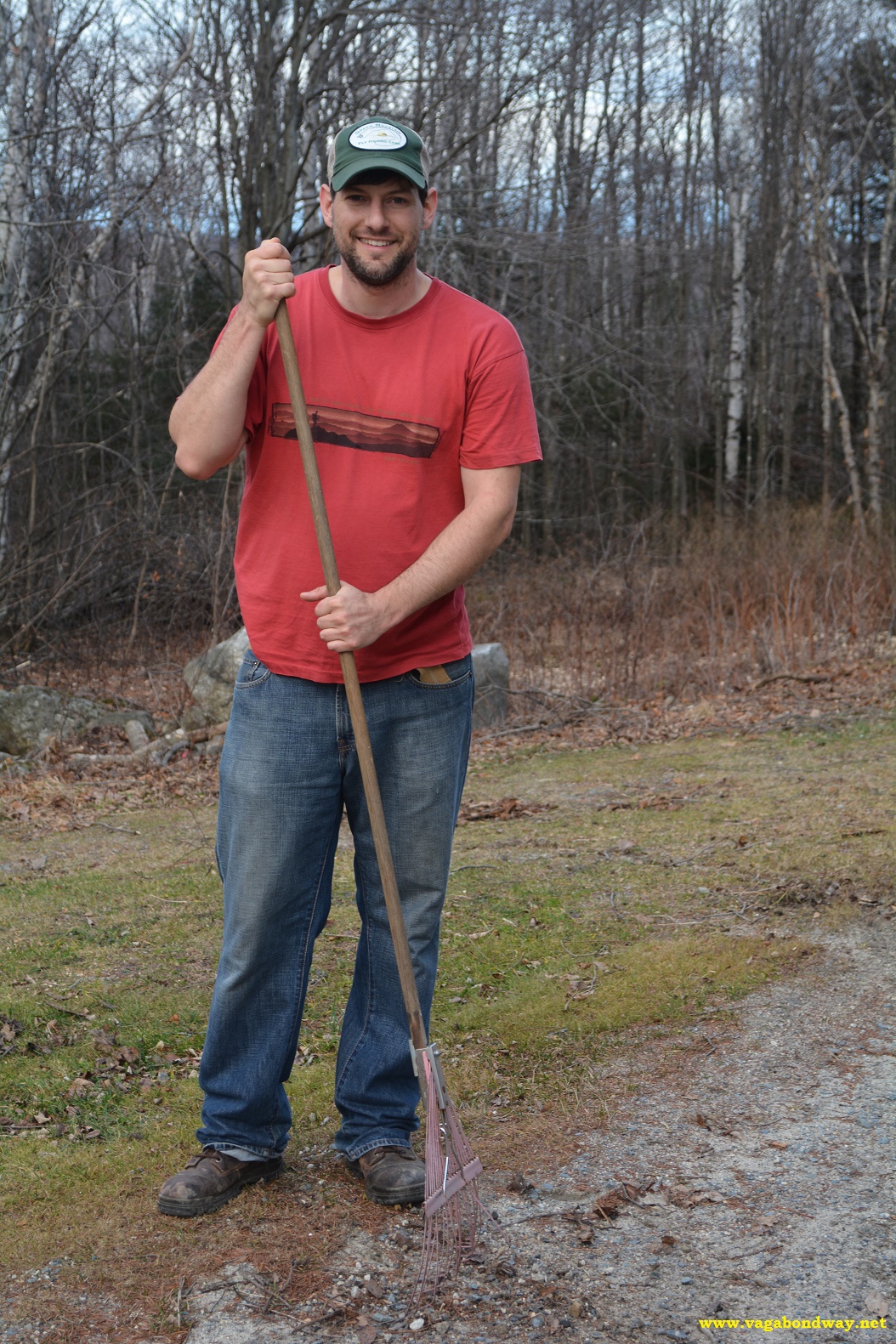 We started to get a little worried about the winter when Christmas day had no snow whatsoever. In fact, as you can see in the photo above it was so nice and warm out we decided to do some yard work…on Christmas Day!
But then the snow came and we had some super windy days down at the pond.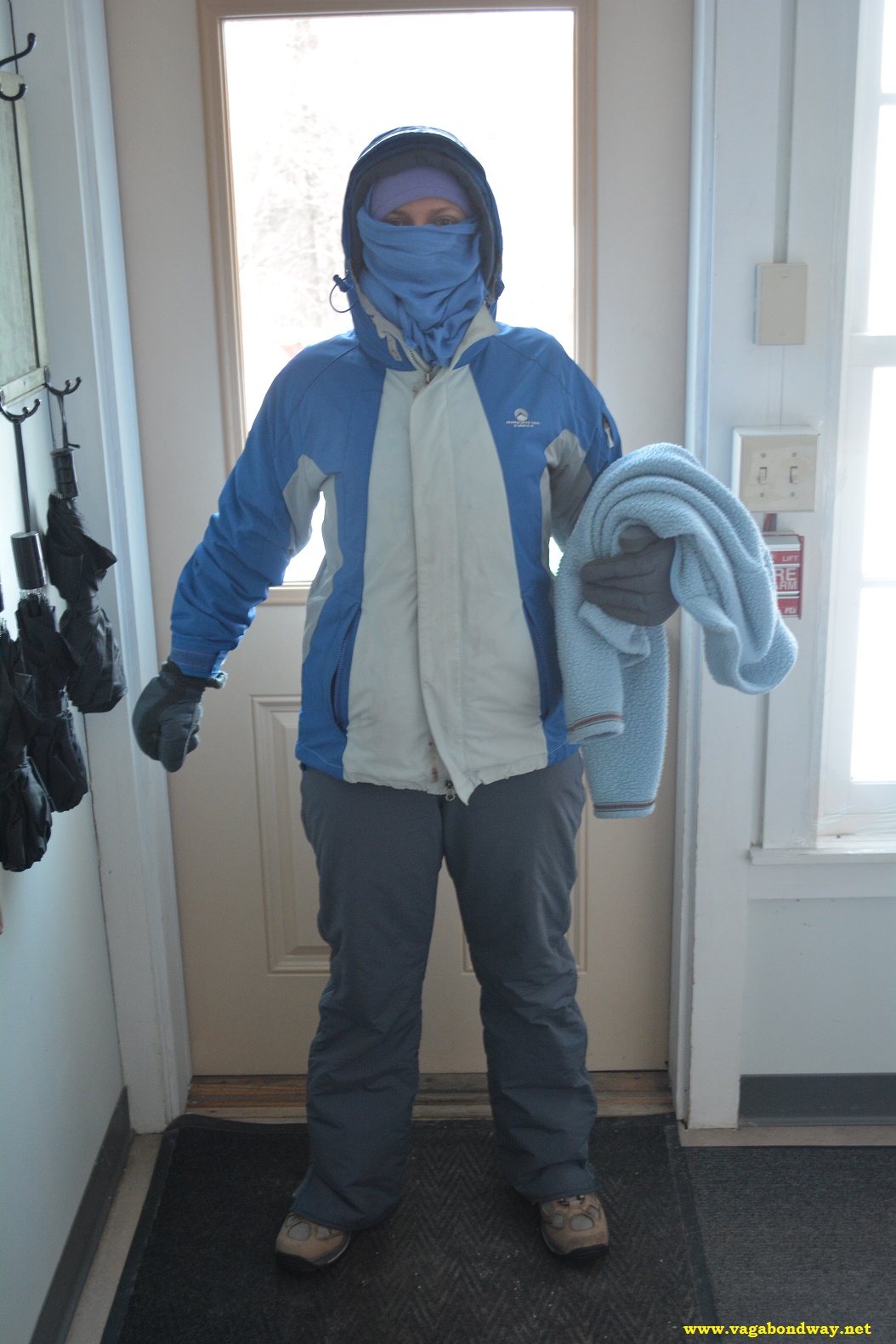 This is what I was talking about! I was prepared to face the wind and cold. Bring on winter!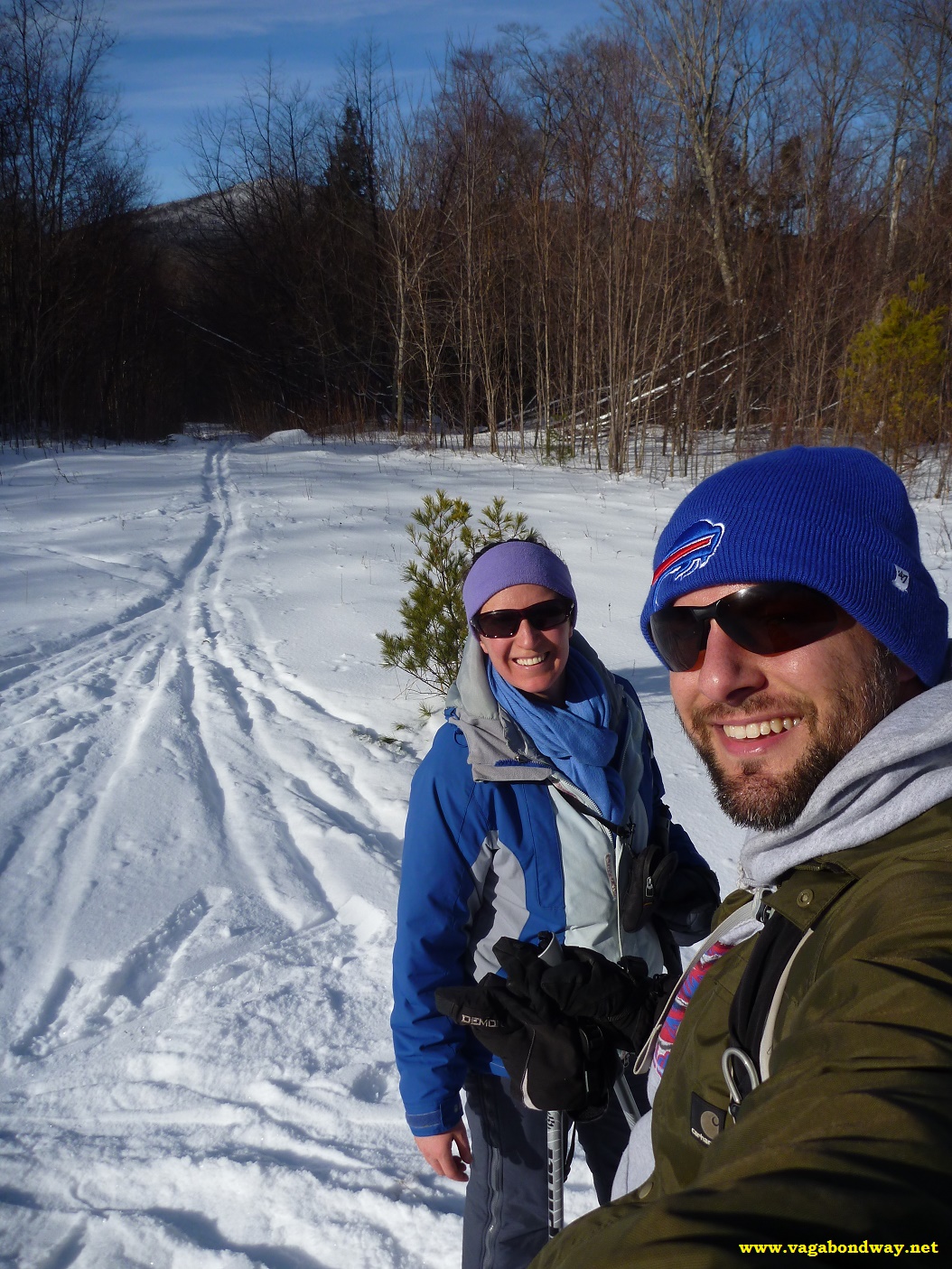 We excitedly grabbed our newly purchased skis and hit the trails.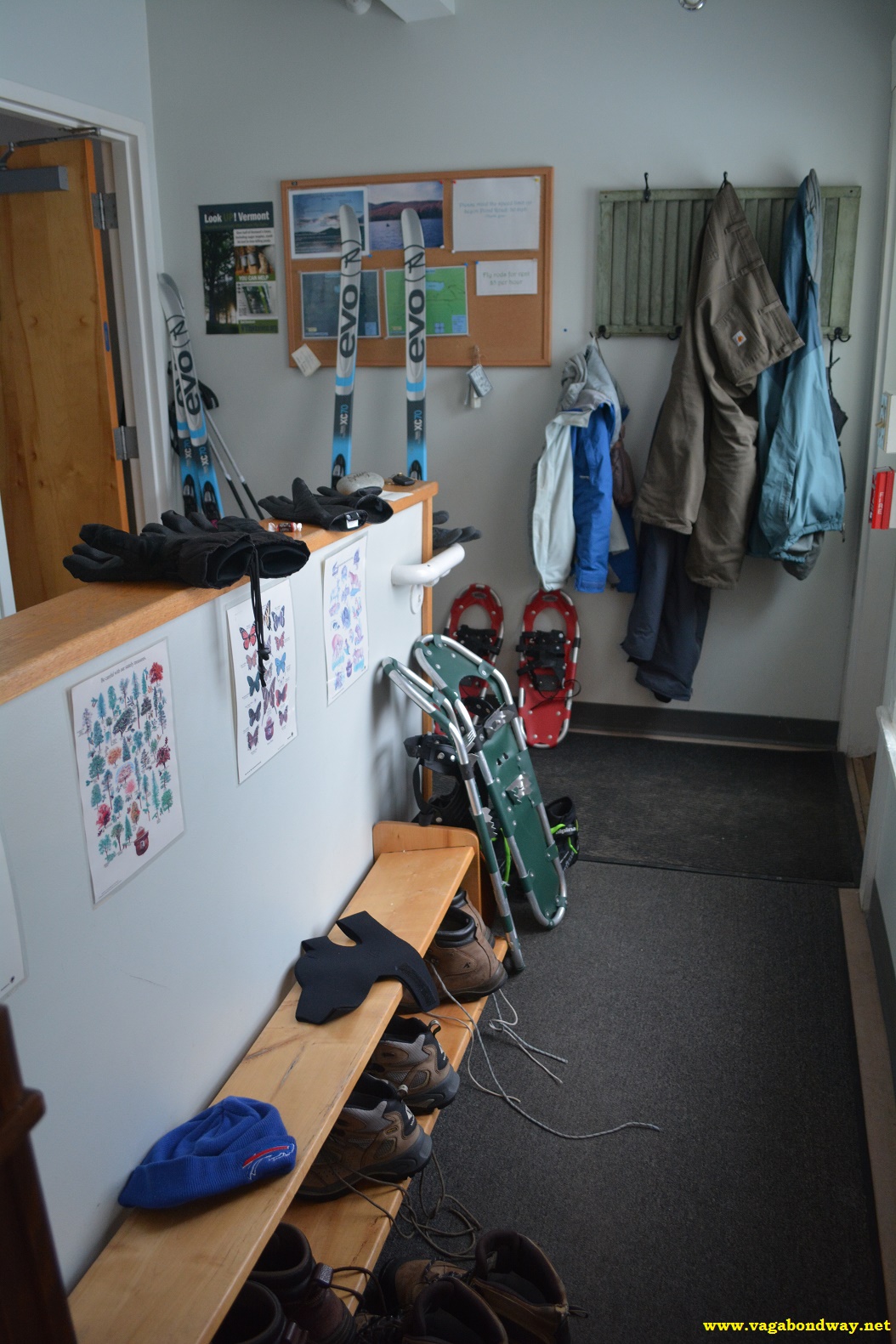 We were giddy to use the front entrance as a temporary gear room on our days off. We thought – hello snow – we have so many ways to enjoy you this year!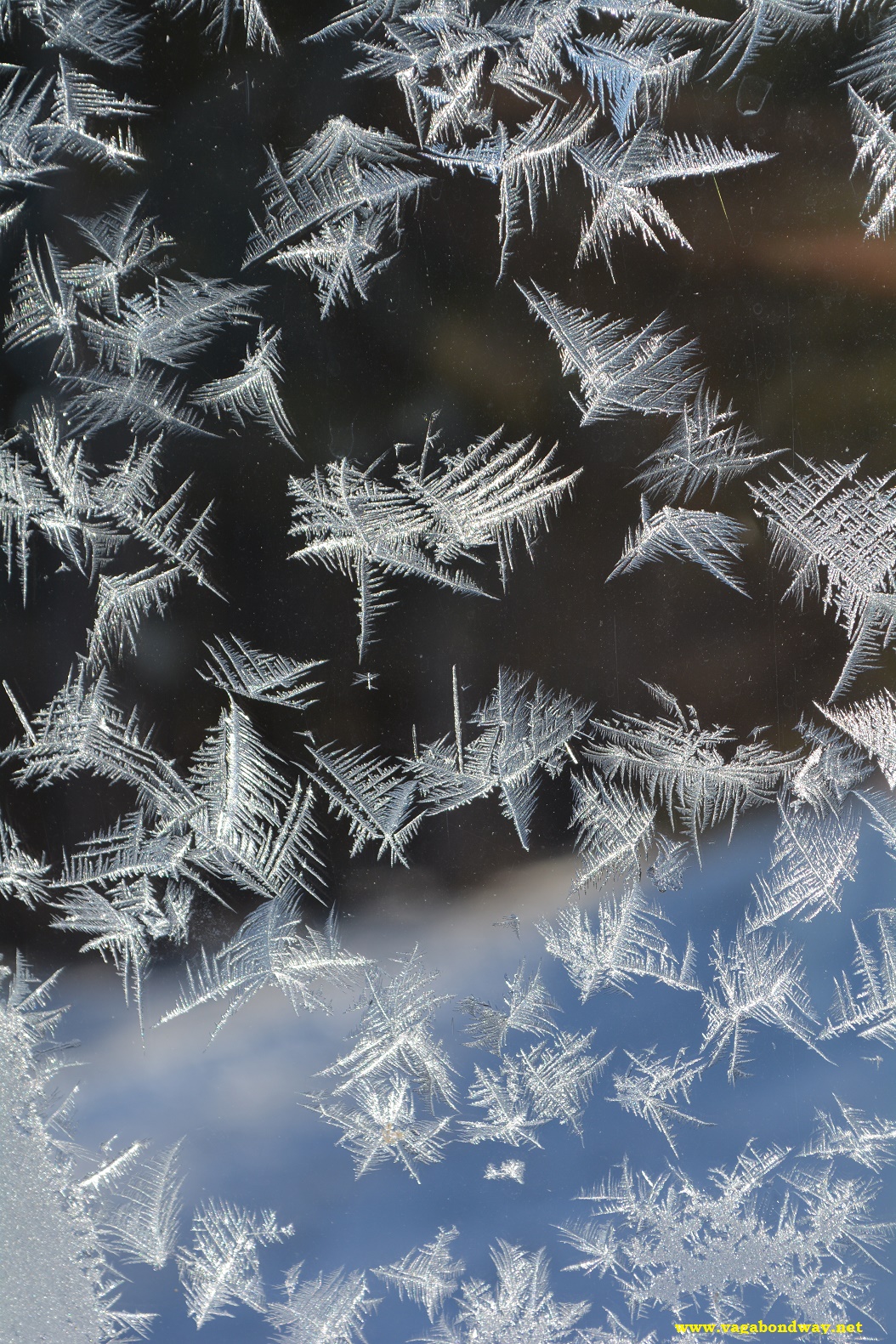 Snowflake crystals formed on the porch windows showing off their unique beauty.
We went out snow shoeing and Tiff got blown over. Bring it winter!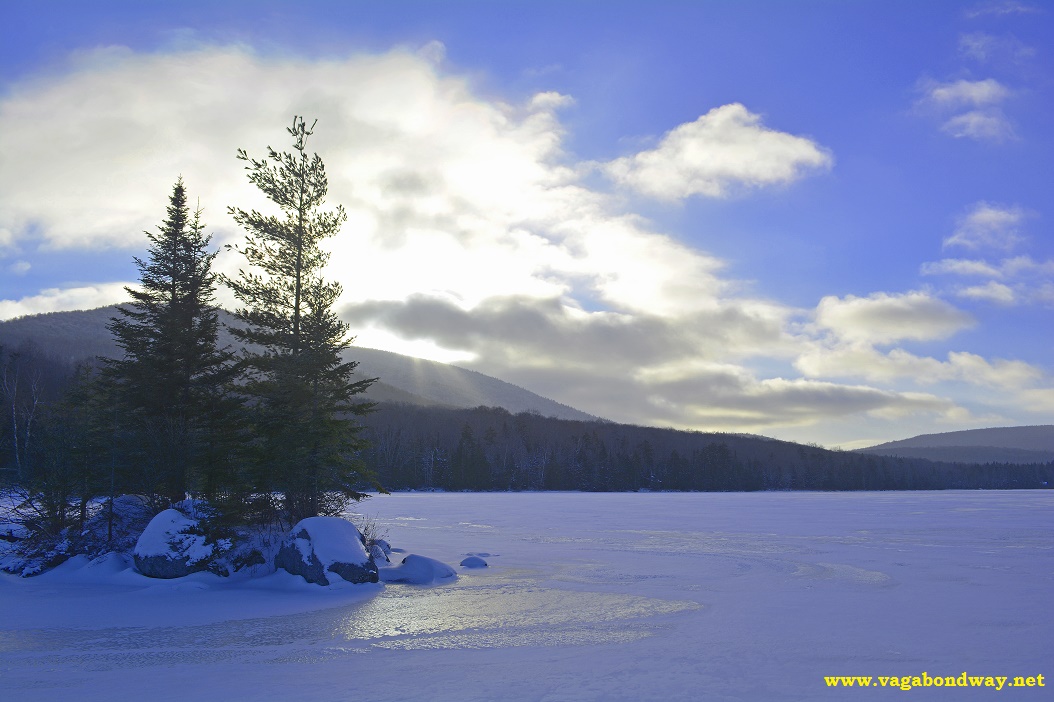 Everything was great. It was white and cold and pretty.
These sunsets are really this gorgeous without any editing. Oh just so pretty…and wintery. Yes!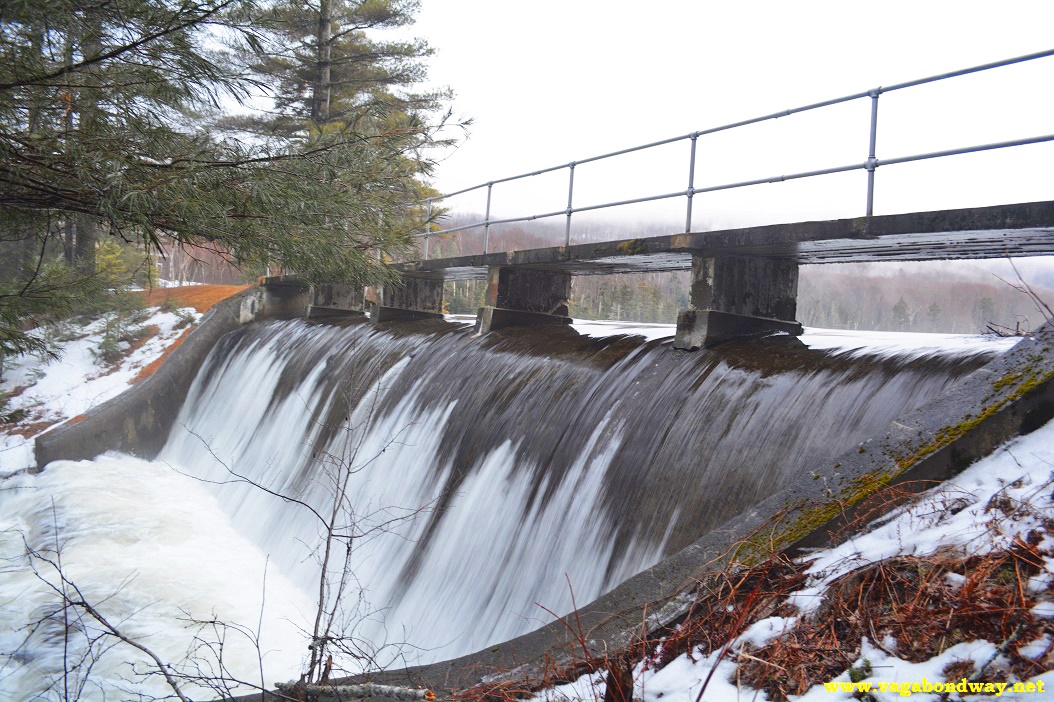 Umm….and then the snow melted.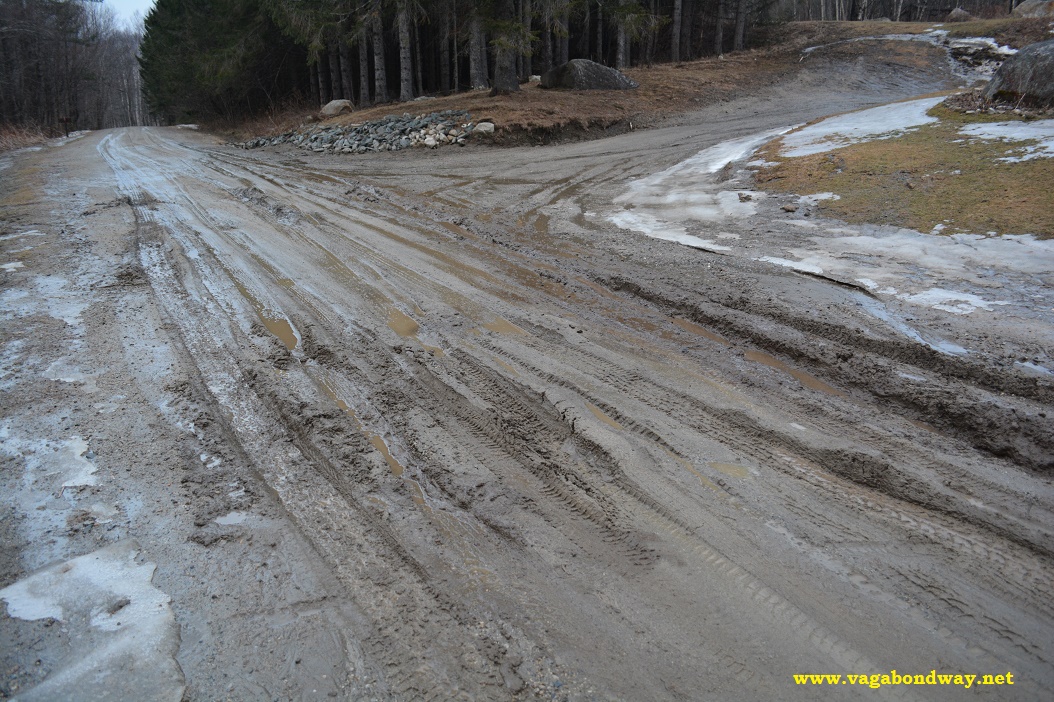 Mud season came early.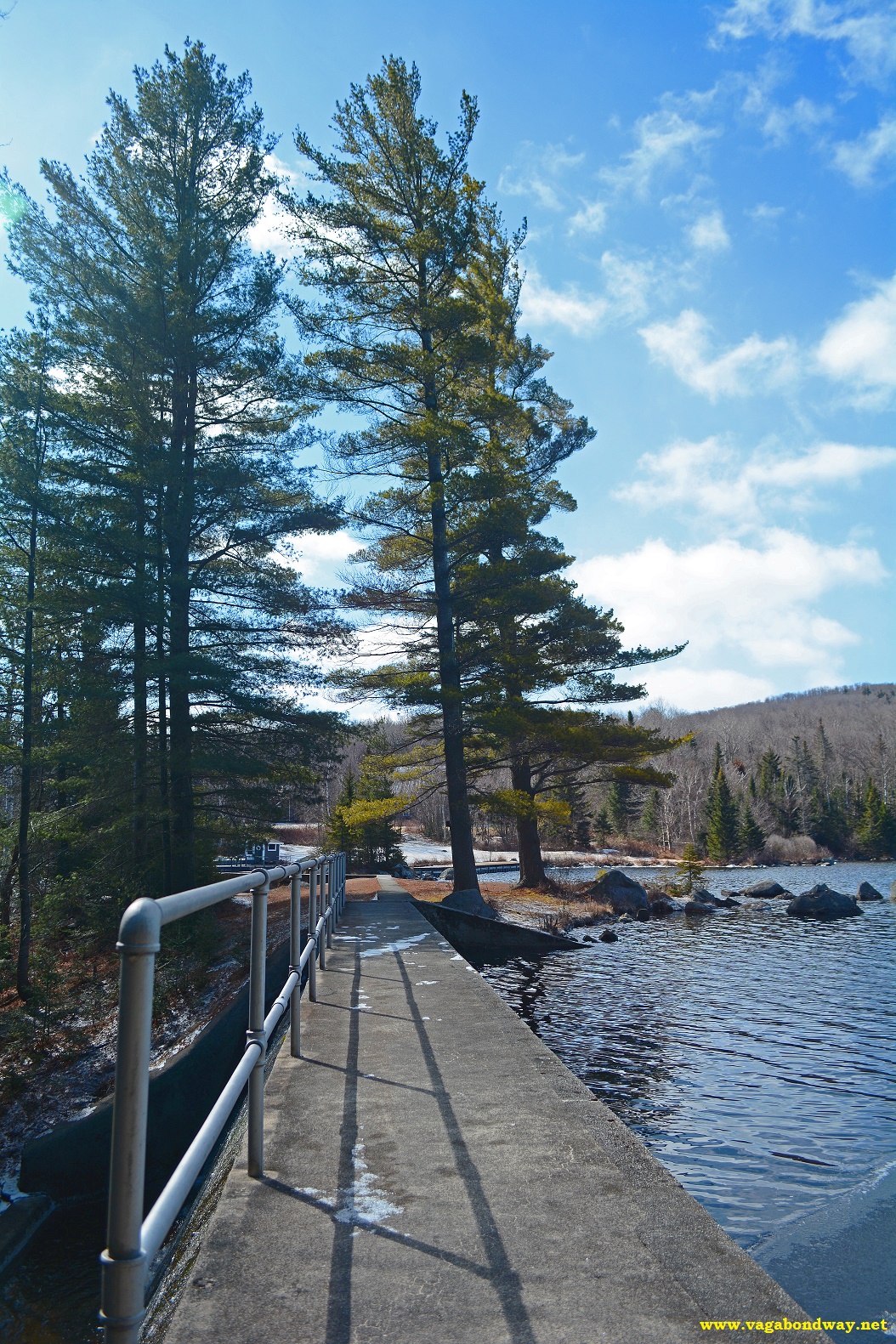 It was like um, winter, where did you go? The past three springs when we have come back to the lodge the pond was completely iced over and there were piles of snow everywhere.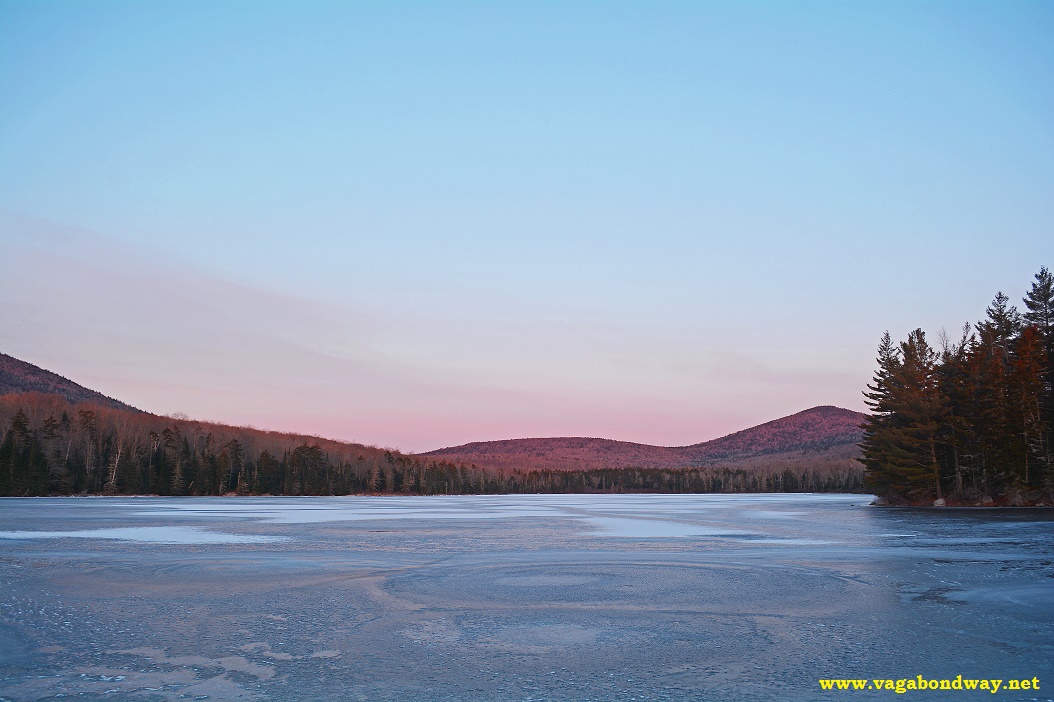 We got a couple teasers of snowy weather and ice again.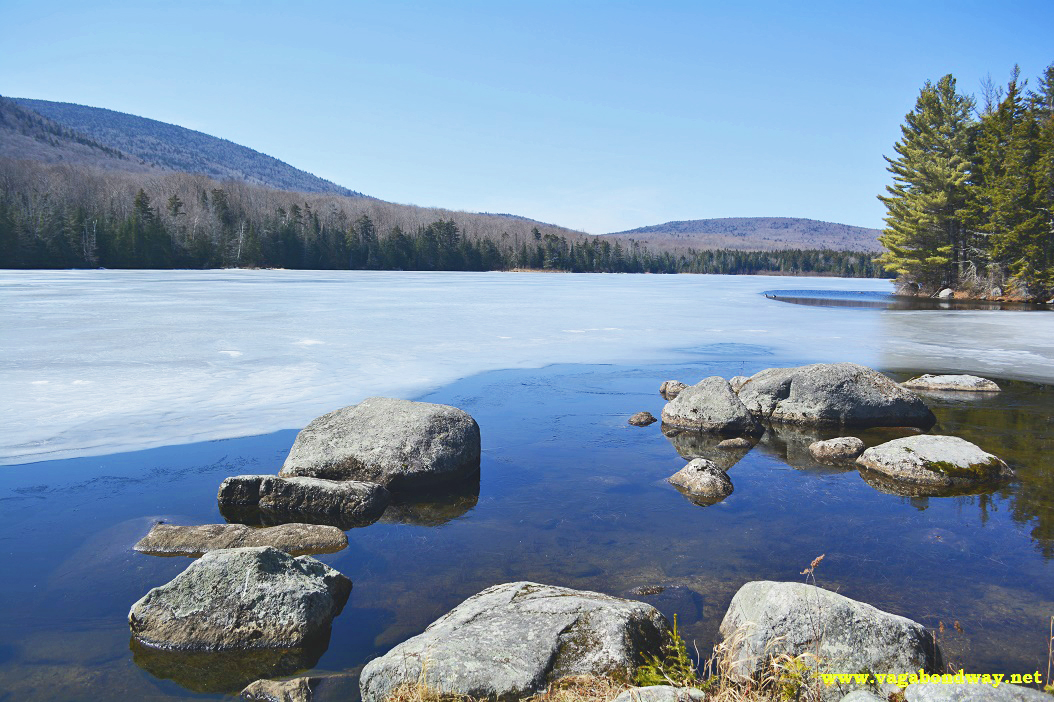 But spring had pretty much moved in early.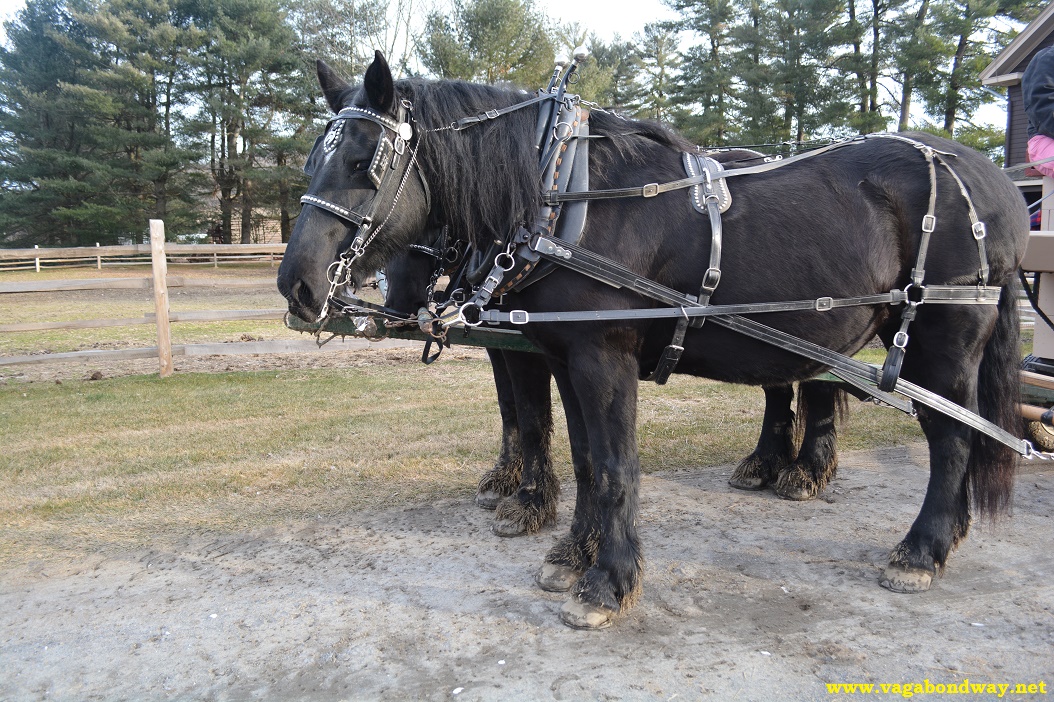 We went to Marsh Billings Farm and instead of a sleigh ride we had to go for a wagon ride.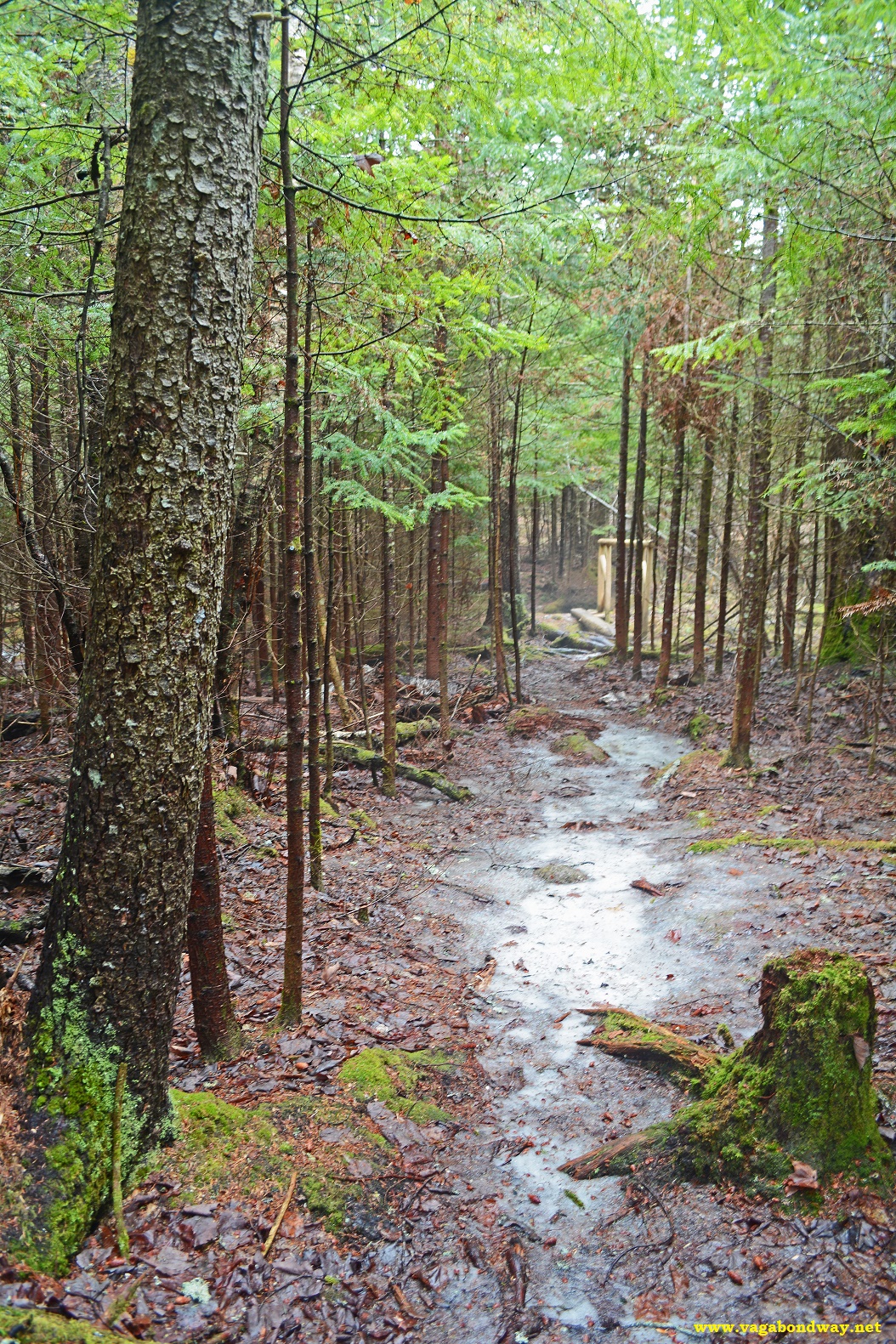 Instead of snow shoeing or skiing, we went walking. But it was still very pretty.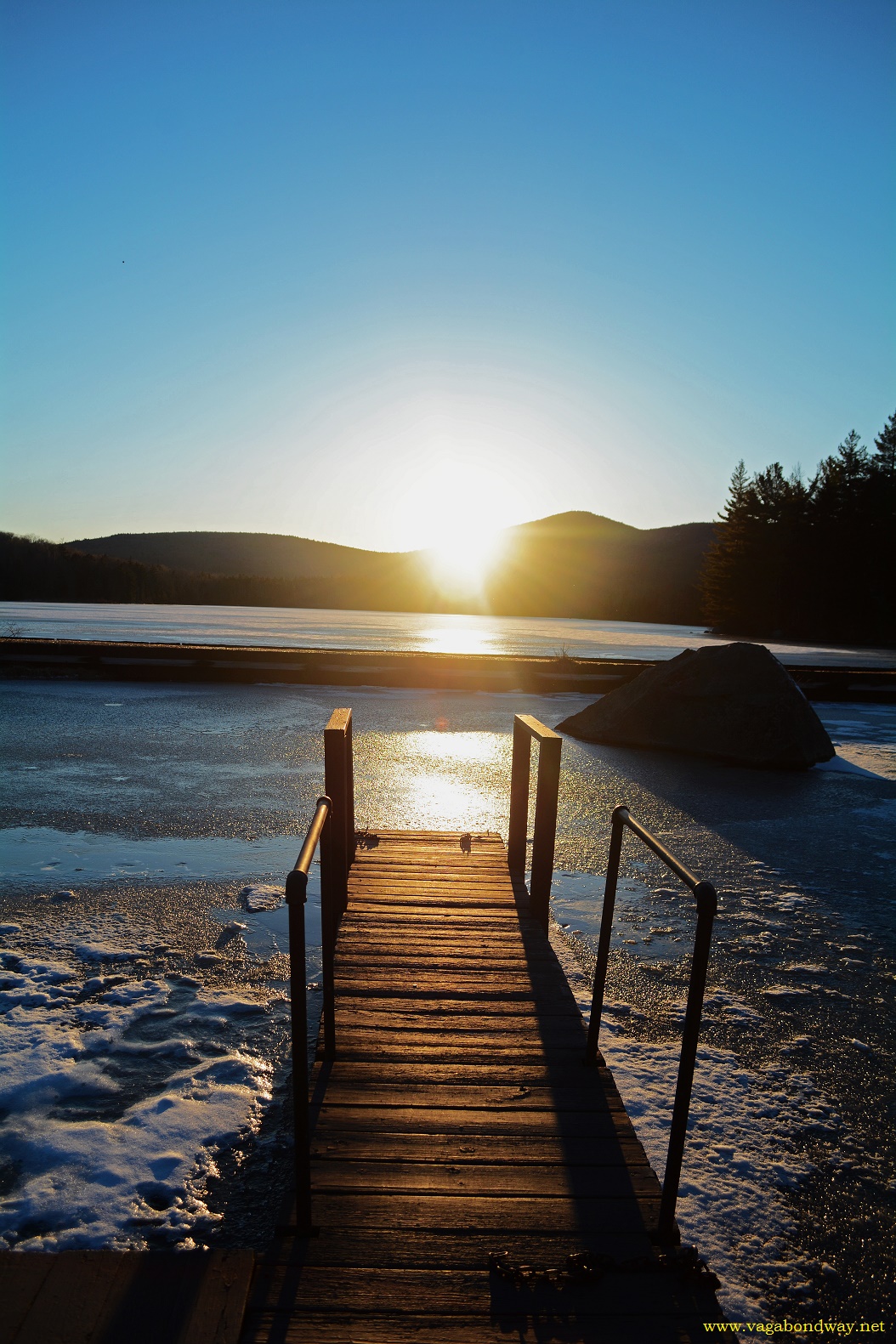 And so went our winter that wasn't really winter. There were some upsides. We didn't have to spend lots and lots of time shoveling snow. In fact, most of the time there was so little snow I could just sweep the walk way with a coarse broom. The sunsets were still nice. The sunrises were still nice. Our pipes only froze once. We still got at least some winter. We never slide into a ditch trying to make it up and down the road with our smaller car.
Sometimes you stay around for a winter that doesn't really come. Oh well. At least we have two pairs of barely used skis ready to go for the next time we are in town for a winter.
***
If you were hoping for winter too…
…try driving your car less and recycling more. Whether you believe in global warning or not, it's besides the point. There is no way all this pollution and CO2 in the ozone is helping us out any. So ah, collectively folks, we need to work together on being better guests on this planet if you want the next kiddos to see the snow.
Had there been more snow, we really wanted to go to:
The Ice Castle in Lincoln, NH
A Sleigh Ride! We were looking at possibly going either to Shelburne Farms for their sleigh ride or to Stowe for a sleigh ride. Unfortunately we can't personally speak to either of these, although I wish we could!
Cookie Party – have all your friends over and make cookies!
Building a Snow Cave. Ah. Another thing not done on our winter list. We have friends from Australia whom every year going on a winter camping trip and have pictures on facebook of their snow cave. (Ironic I know, Australia, but there are still parts that get cold and snowy in the high elevations!) So I was day dreaming about putting my own pictures up, but instead all I ever did was browse some articles online. So if you build a snow cave, let me know because I love the idea!
Happy Winter and Hello Spring!