The travel world is made up of hundreds of different types of people from everywhere. People travel. More than you probably think. And in more ways than you might have realized. Over the years I certainly have learned of creative ways people travel that I never even thought about!
This feature is a place for travelers of all types to share their story. How do you travel? What type of upbringing did you have? What led you to decide you'd like to have travel in your life? Do you come from a family of travelers or are you the first one to really break the mold? What drives you to get up and go to work so you can fund your travels?
Hearing people's travel stories is one of my favorite things to do when I am on the road. No two people have the same background or the same travel style. And there are so many different ways people work and save for travel! If you would like to be featured and share YOUR STORY please send an email to: tiffany@vagabondway.net. And with that, let's meet this week featured traveler –
Hi, my name is: Brittany. I TRAVEL. This is my story.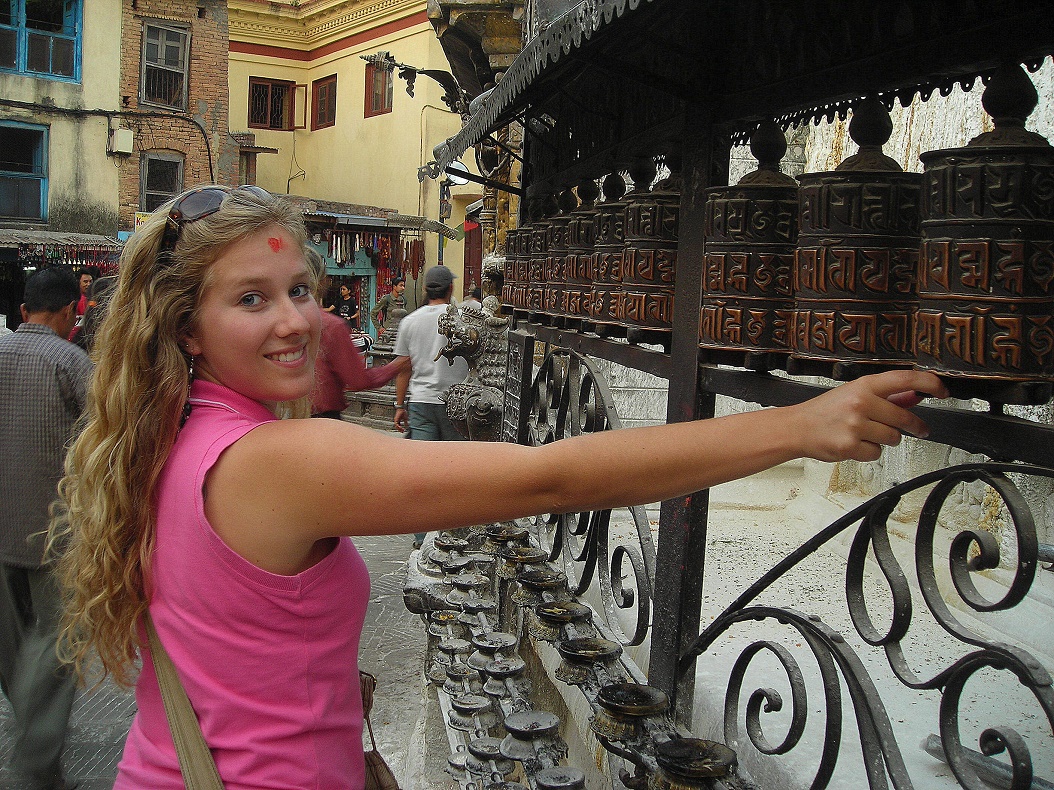 Please introduce yourself. Where are you from and where did you grow up?
We are Brittany and Bruno, a Canadian and French couple who met four years ago in Mozambique while I (Brittany) was taking a week's holiday from her job as a private tutor on a farm in Zimbabwe and Bruno was finishing up his fourteen year-long around-the-world trip in a camper van. Within hours, I had made the leap to join Bruno on his travels, and we're now almost five years into a very slow around-the-world trip in our old (1988!) homemade camper van.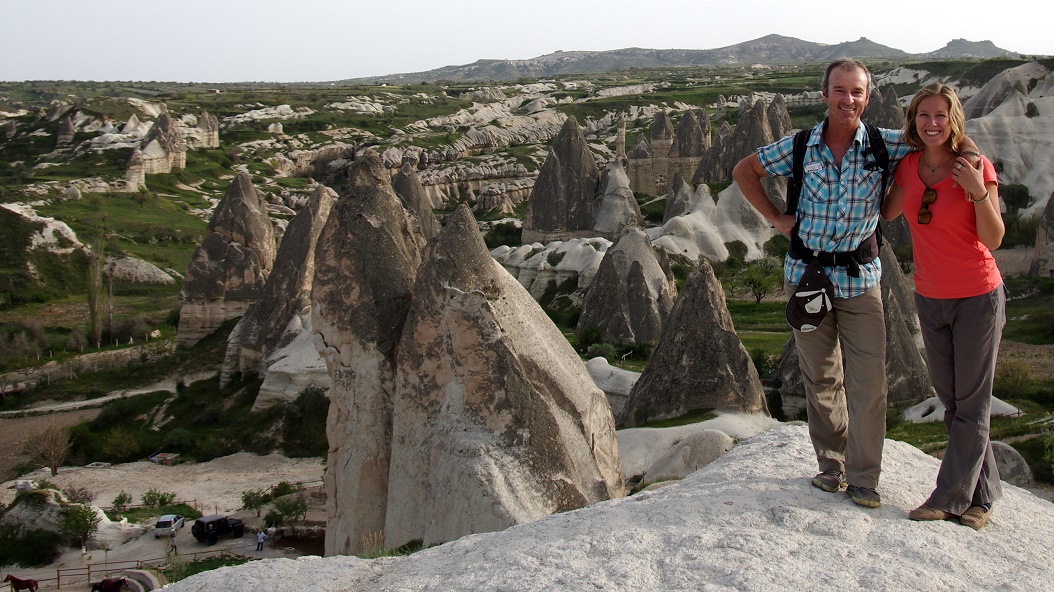 Do you come from a family of travelers? Summer vacations? No vacations?
I (Brittany) traveled a bit with my family when I was young, but mostly back to our hometown in Atlantic Canada or on beach holidays within North America.  Bruno didn't travel with his family at all when he was a child, but did begin doing some very adventurous trips as soon as he finished high school.
When did you start traveling?
We both started traveling independently when we were about nineteen.  Bruno's first trip was a road trip to the Strait of Gibraltar, and mine was a study abroad semester in Senegal.  We were both immediately hooked and quickly set off for new adventures – up next for Bruno was crossing the Sahara Desert by car and mine was volunteering in Nepal.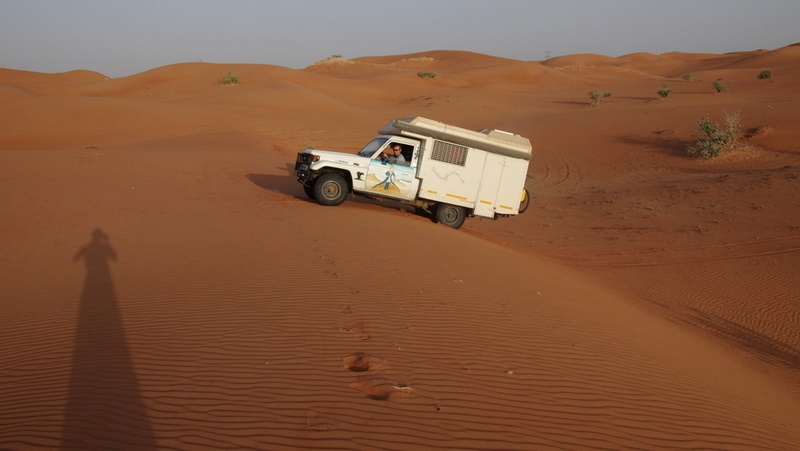 What is your travel style? Do you maximize all your vacation time from a job? Do you just quit jobs to travel? Are you able to work remotely? Are you a weekend warrior who maximizes their time?
Before Bruno and I met, I mostly traveled as an expat.  I taught English in Thailand, worked on a farm in Zimbabwe, and taught at an international school in Uganda.  On weekends and holidays I'd adventure around the region (for example, while working in Bangkok, I not only saw a lot of Thailand, but I also visited Laos, Cambodia, Malaysia, Singapore, the Philippines, Nepal and India; while working in Zimbabwe I traveled to South Africa and Mozambique, as well as further afield, to Egypt, India, Austria, and the UK).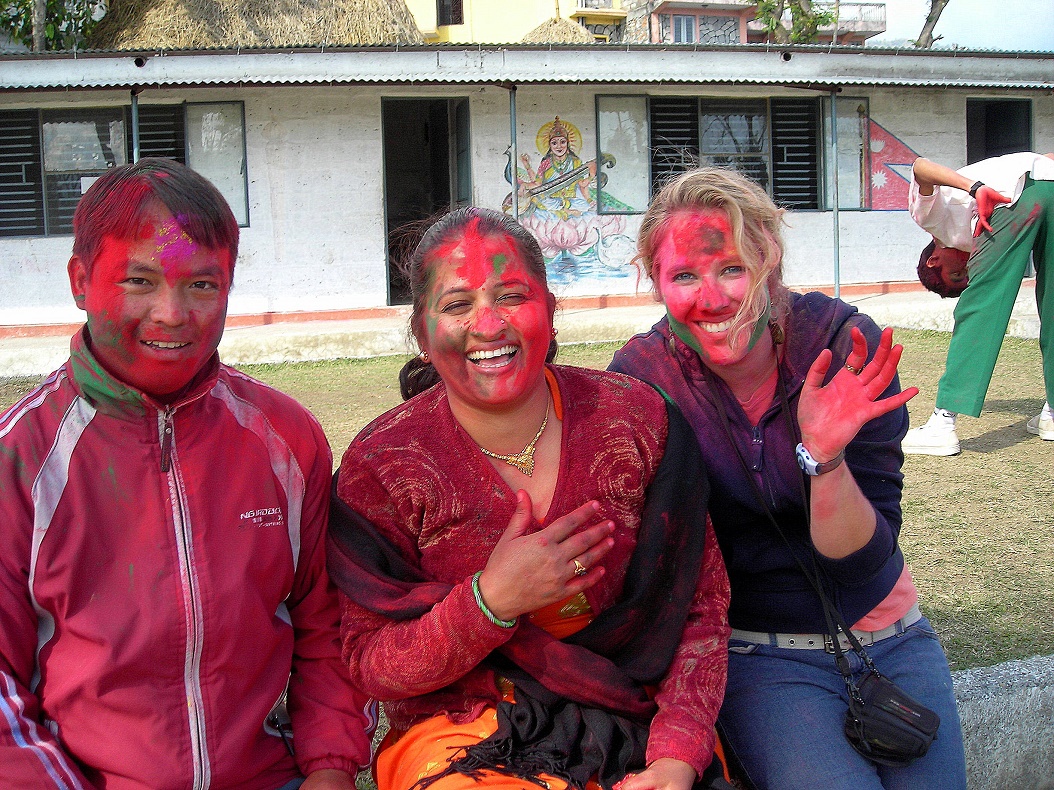 Bruno worked a seasonal job at a tourist town in southern France, and spent his 6-month off-season traveling to a particular country or region (sometimes he drove along the Silk Route, across Australia, or through the Sahara Desert, other times he backpacked across America, canoed across the Amazon, or sailed across the Atlantic).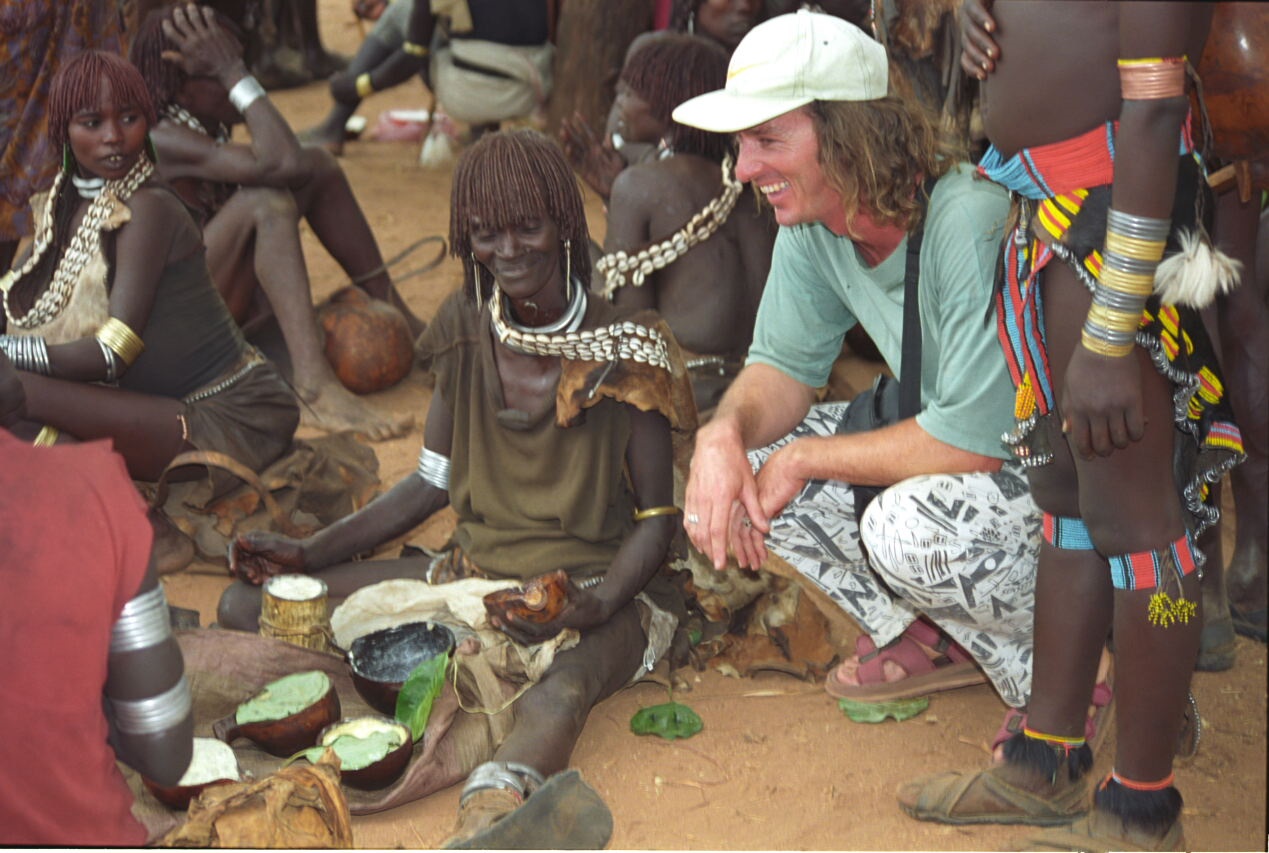 Nowadays, we are both full-time travelers.  We're on the road in different countries about 10 months a year (we spend the other two months visiting family back in Canada and France).  Travel has become a lifestyle rather than a series of trips.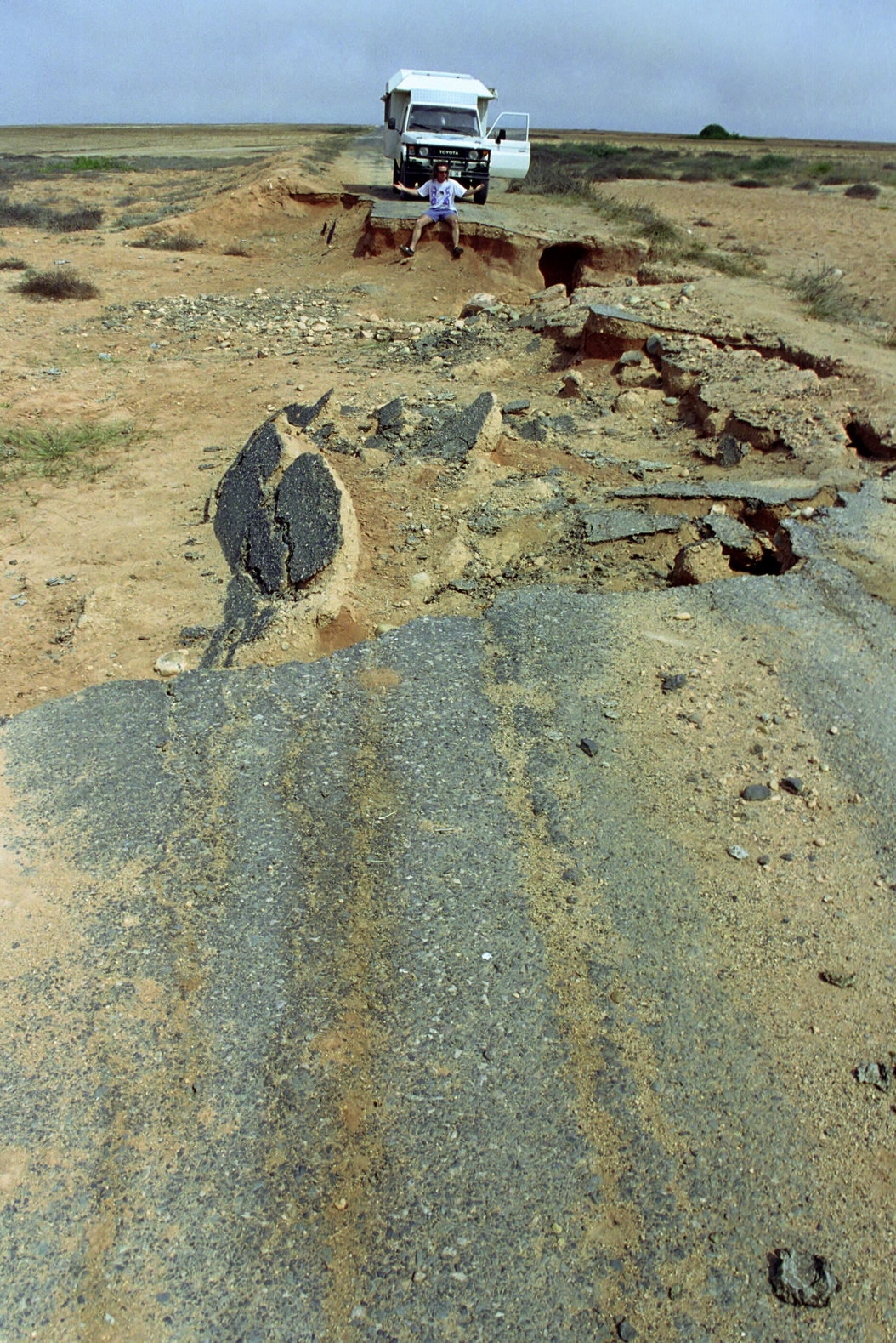 How do you fund your travels?
At first, we both struggled to fund our travels.  I'd work (either in Canada or abroad), save as much as possible, and go on a long adventurous trip.  Bruno would work 6-month seasons in the south of France, then spend as little as possible during his 6-month adventures abroad.  We've both had to be creative with our money – for example, I've done volunteer work in exchange for room and board, and Bruno has given rides to backpackers who'd pay for a tank of gas.
Now, though, we are lucky to be able to travel full-time without having to work.  We have set up passive income strains, mainly from a business and property that Bruno purchased through a bank loan, worked off, and now owns.  We rent our home through Air BnB and our business to a local, and each month we receive rent directly in our bank account.  The money isn't a lot by typical Western standards, but it's more than enough to live a simple life in a camper van!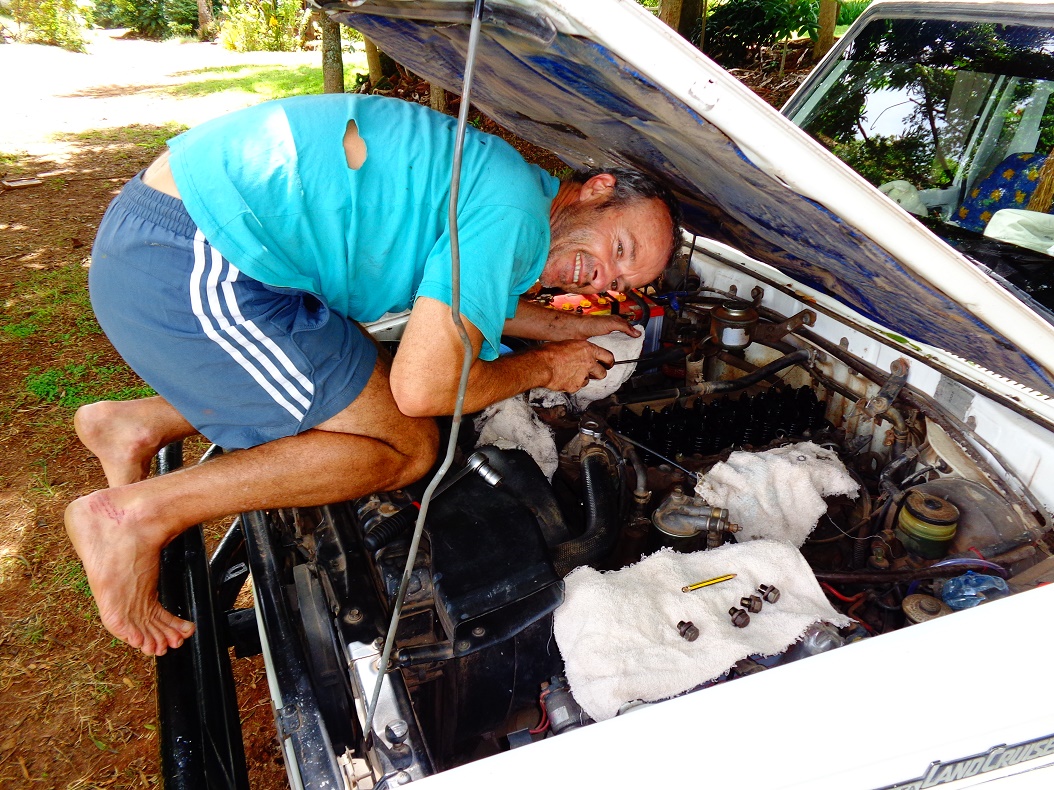 What has been one of your favorite travel experiences?
Between the two of us, there have been too many amazing travel moments over the years to only choose one!  Motorcycling across Africa for a year, sailing across the Mediterranean Sea, camping on a deserted island in the Philippines, trekking in the Himalayas, off-roading in the Arabian Desert, walking the Camino de Santiago…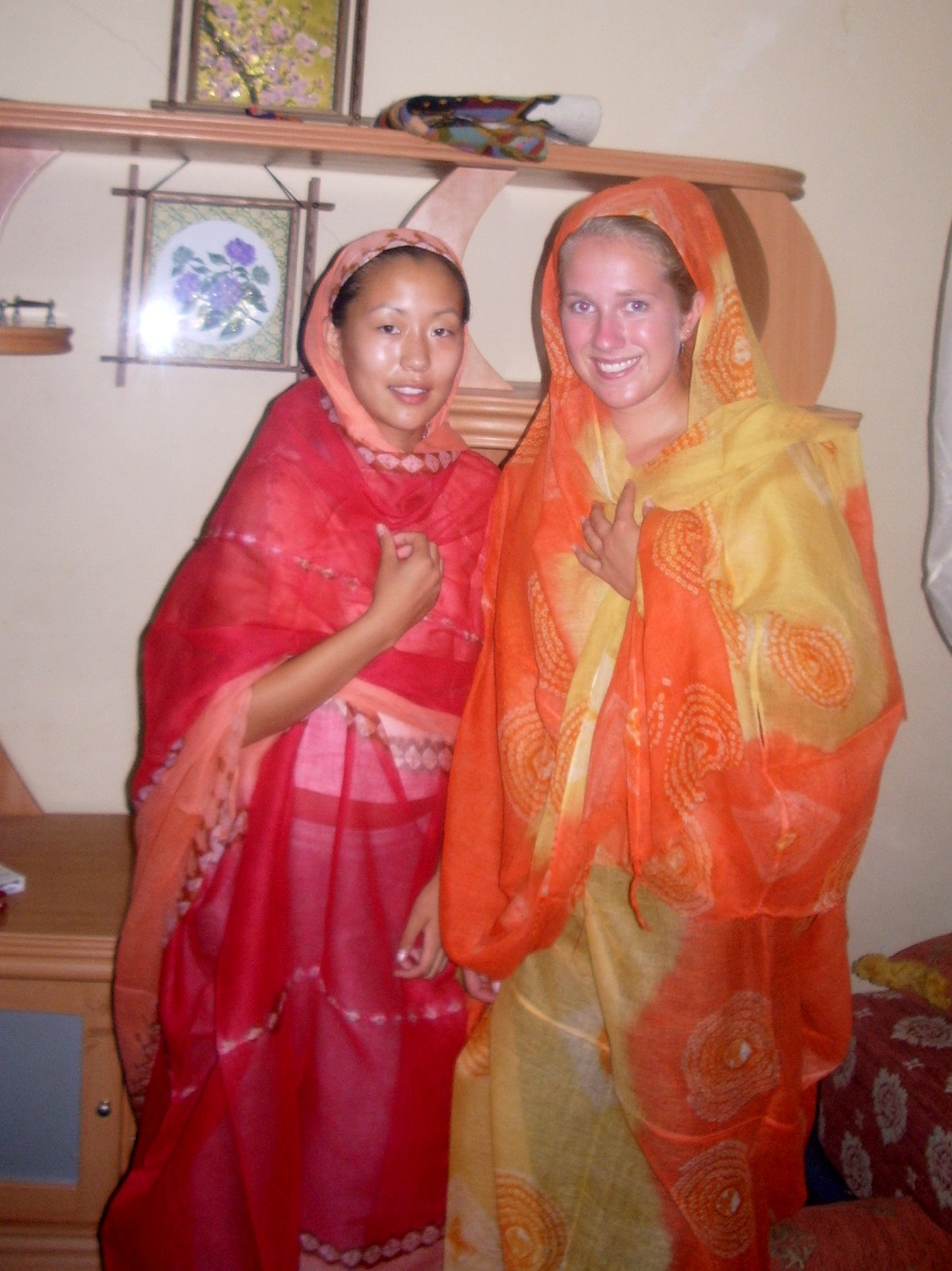 Bruno probably talks most nostalgically about his experience trekking and canoeing through the jungle of Central African Republic with pygmy friends, in search of gorillas.  And for me, the ultimate travel experience was getting to do independent safaris throughout southern Africa with our camper van the first year that Bruno and I got together.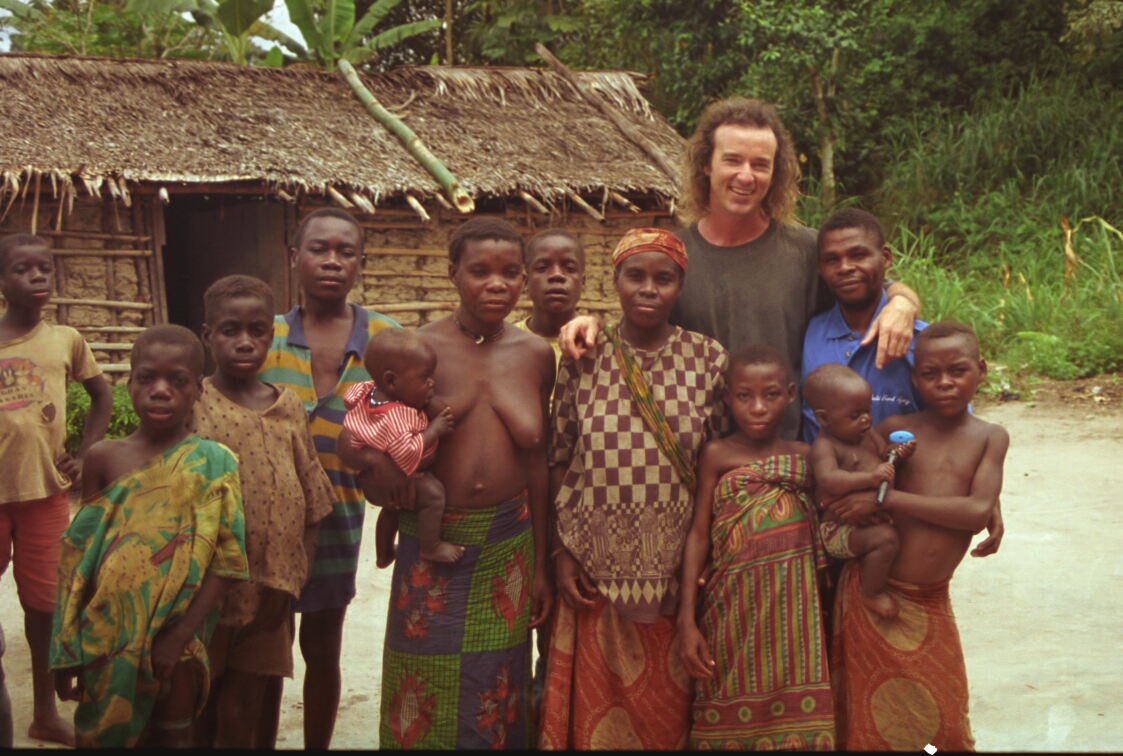 What is a next destination you are so excited to see?
Our Toyota camper van has just arrived in Canada from Europe, so we are now beginning our Americas Adventure!  We plan to spend the next couple of years in North America, where we're most excited to visit Alaska and the Yukon.  Then we will head into Central and South America, as far south as Patagonia in Argentina.  From tip to tip, we expect this portion of our around-the-world trip to last about 5 years!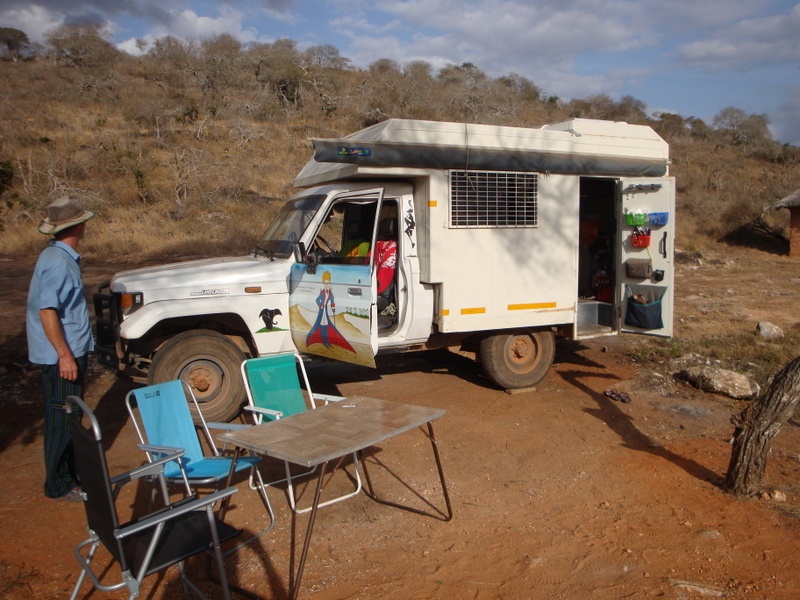 What drives your travels?  What is your focus during travel?
Bruno is most of all motivated by freedom, by being able to live a peaceful, simple life, and by being able to fulfill his perpetual curiosity.  Bruno's travels focus on animals (he does volunteer work for animals, and can stand at a water hole for 8 hours waiting for that perfect photo).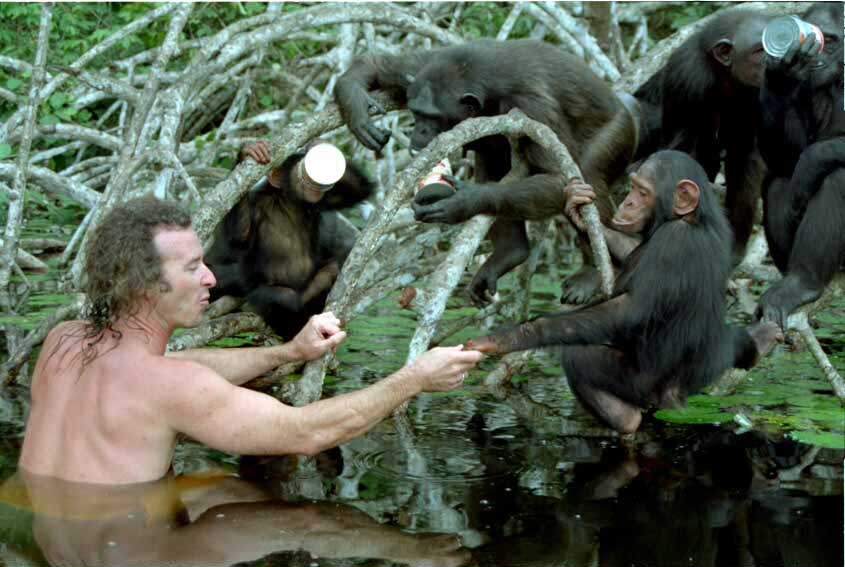 I am motivated by the eye- and spirit-opening education that comes with travel.  I love learning about different cultures, ways of live, and world paradigms.  When I travel, I'm most excited about food!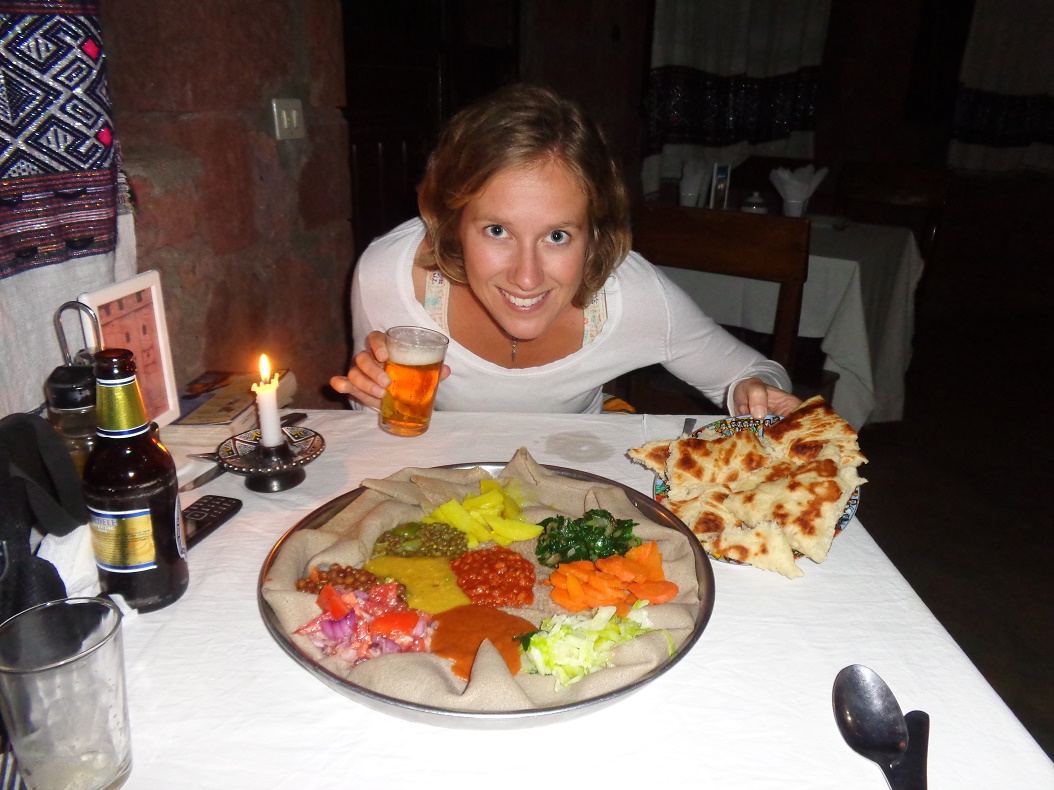 What is it that you love most about your style of travel?
When you travel long-term, it's really nice to have your home around for the trip.  Traveling in a camper van is a great way to travel because you have mobility and freedom but with the comforts of home.  You get to sleep in your bed, you never have to unpack a suitcase, you don't have to rely on public transportation schedules, and you can cook your own meals.  We have both done our share of backpacking (and a bit of motorcycle travel), but we find this travel style the most simple, freeing, inexpensive, and comfortable.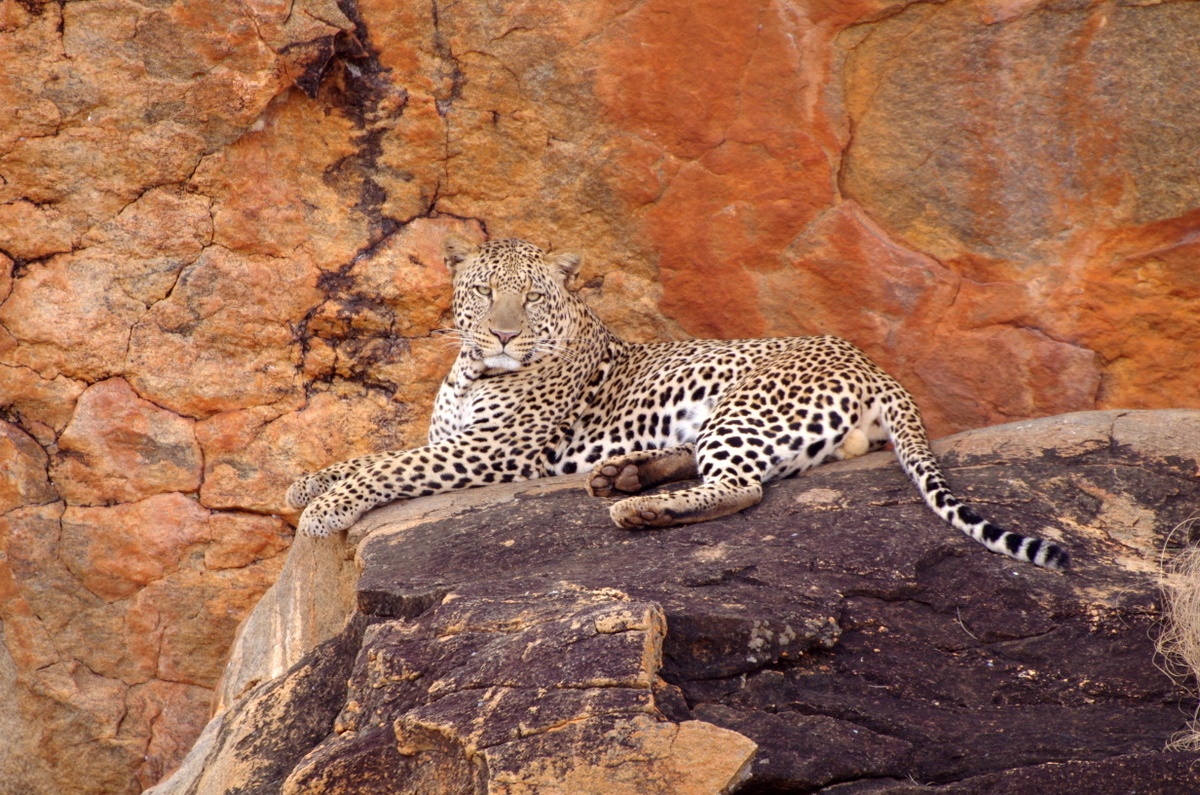 What words of wisdom do you wish to share with other people who are wanting to include more travel in their lives?
Read the book "The Little Prince" by Antoine de St. Exupéry, and heed its lessons.  As adults, we tend to put ourselves in imaginary prisons, to create roadblocks for ourselves in the face of our dreams.  We think about security and retirement, about all the things that could go wrong, about financial difficulties and other reasons not to go.  We make excuses and tell ourselves (and others) that now is just not the right time.  We convince ourselves to put off our dreams to some indeterminate "tomorrow."
The Little Prince teaches us to retain the spirit of a child, to dream big, to act boldly, and to follow our hearts rather than our minds.
In reading this book, perhaps you might stop putting off that dream trip until tomorrow?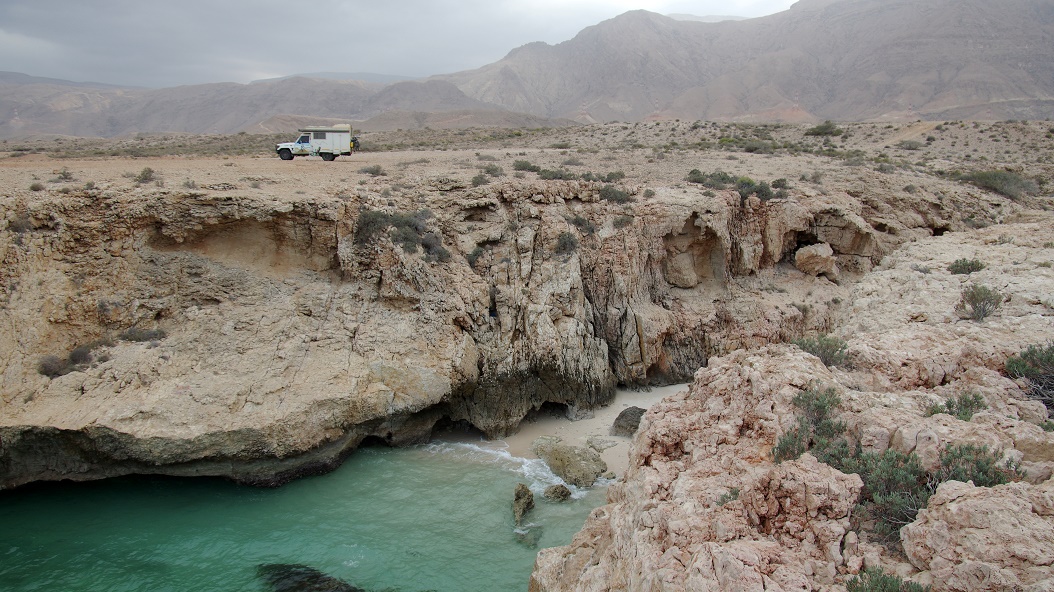 Author Bio: Bruno and Brittany have over thirty years of varied travel experience between them and are currently four years into an around-the-world trip in a homemade 1988 camper van!  They've ridden from the southern tip of Africa to the north, into the Middle East and Europe, and have just ferried their vehicle into Canada for the North American section of their trip.  Their blog, Wandering Footsteps, charts their overland adventures (and misadventures) through narrative prose and plenty of photos.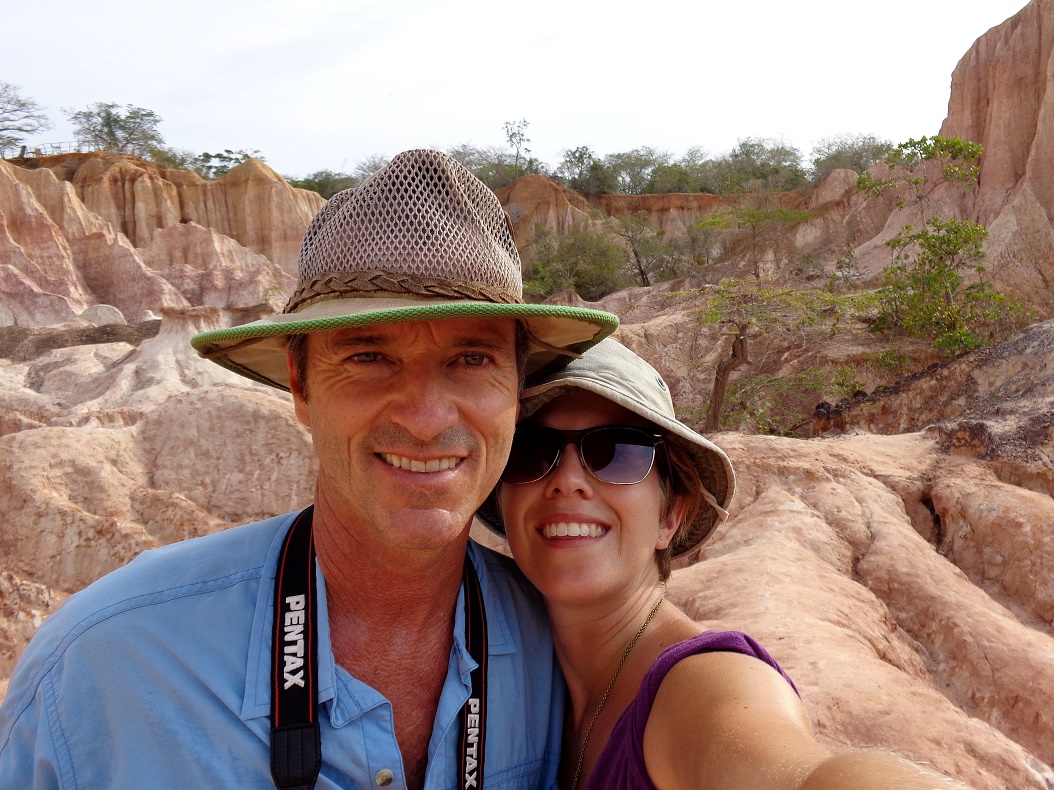 ***
** Plan on traveling soon or making a purchase from Amazon? Please consider using the links on our resource page. At no cost difference to you we will earn a small commission to help keep this site running. Thank you so much for this thoughtful gesture.