Theodore Roosevelt has always said, "I never would have been been President if it had not been for my experience in North Dakota." Roosevelt first went to these badlands of North Dakota in 1883 to hunt bison. After a devastating tragedy where he lost both his mother and wife in the same day, he returned to grieve and lose himself in the vastness. He fell in love with this rugged land which brought him back time and again for the rest of his life.
For myself and Chris in our lives, we excitedly chose to make Theodore Roosevelt National Park our first main stop on this road trip. We had not yet been to North Dakota and Theodore Roosevelt is kinda one of my heroes, so yeah, we were pretty excited to see this national park.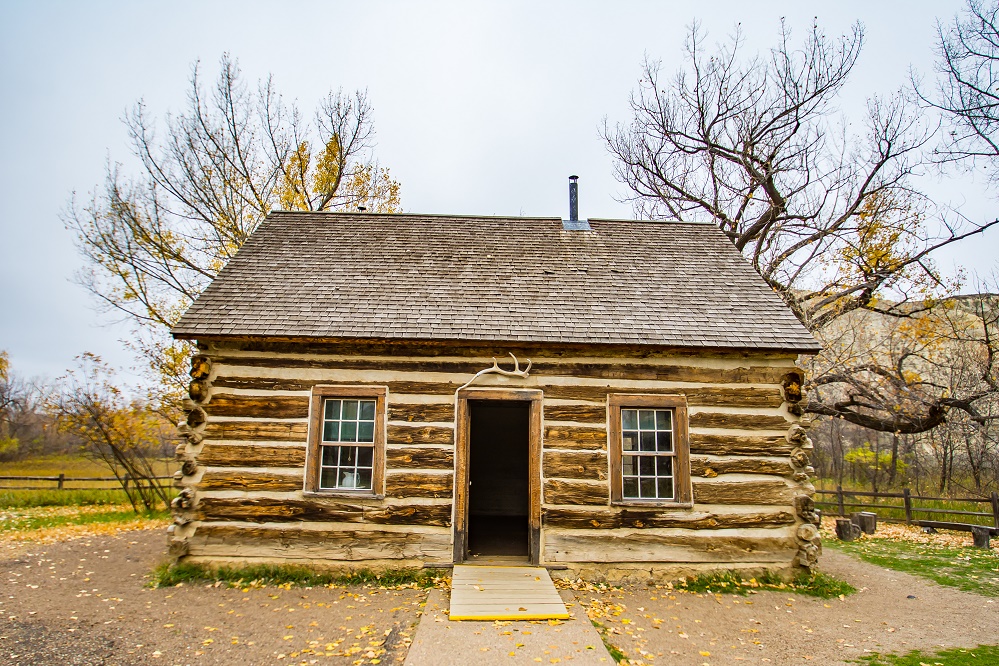 As president from 1901-09 he established the US Forest Service and signed the 1906 Antiquities Act under which 18 national monuments were proclaimed. He worked with Congress to create five national parks, dozens of federal reserves  and 150 national forests protecting somewhere over 230 million acres of land.
I can tell you if you are from the east coast or other far away place, it was a long way to drive to North Dakota. So if you don't feel like making the drive, then grab a cup of tea, some comfy socks and here is an about five minute photo tour of Theodore Roosevelt National Park. 😉
*
Spanning 70,446 acres this park embodies rugged beauty.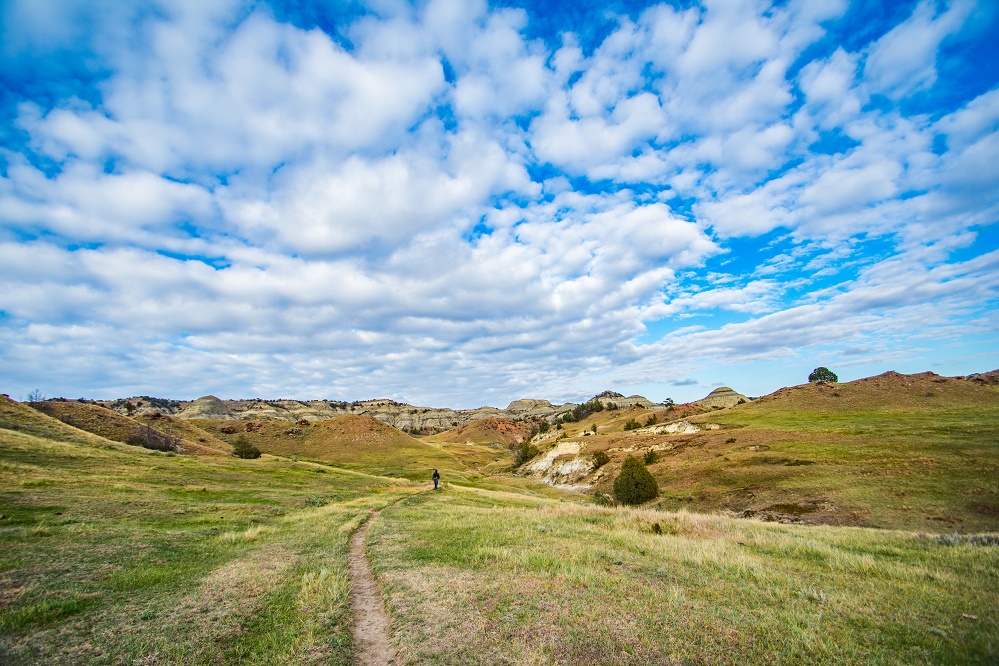 I love the kalideoscope of colors that splash out in these arid climates.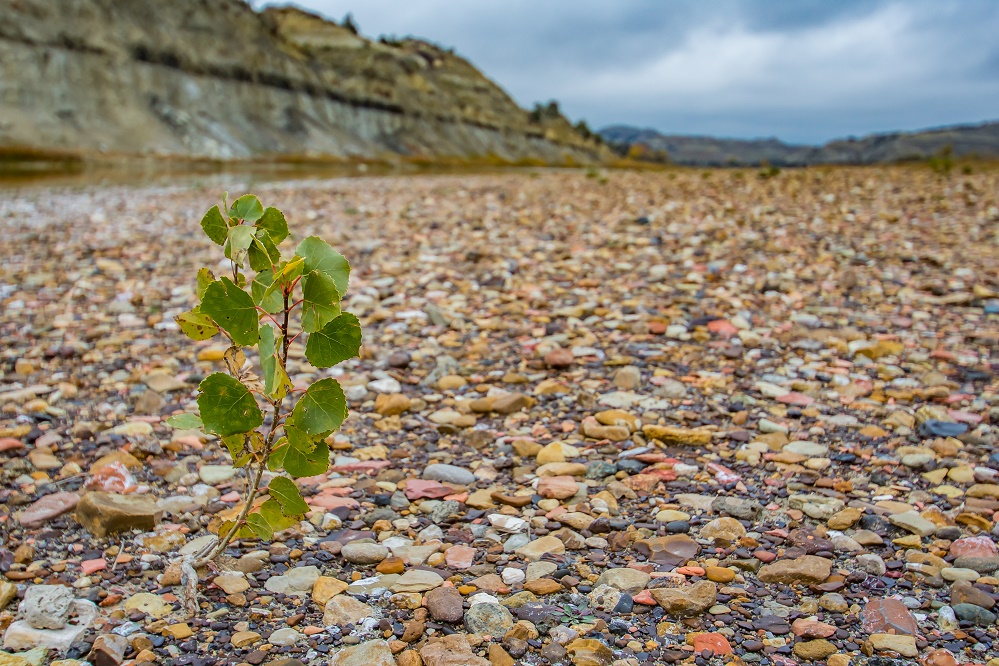 There is so much color and beauty to see as you hear your feet crunch along the sandy and rocky terrain.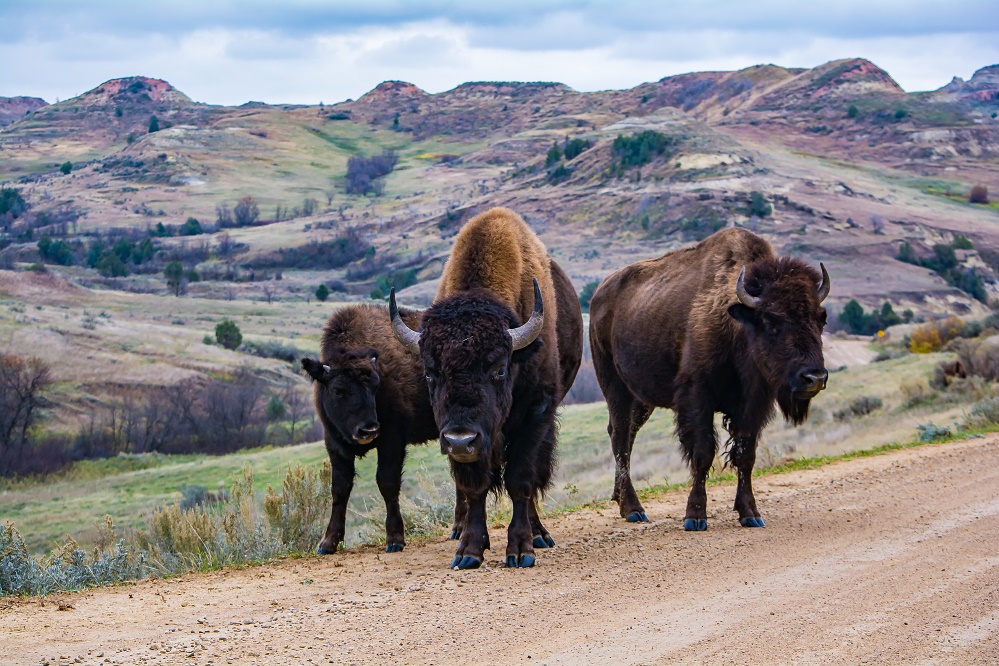 Herds upon herds of wild bison roam throughout the park.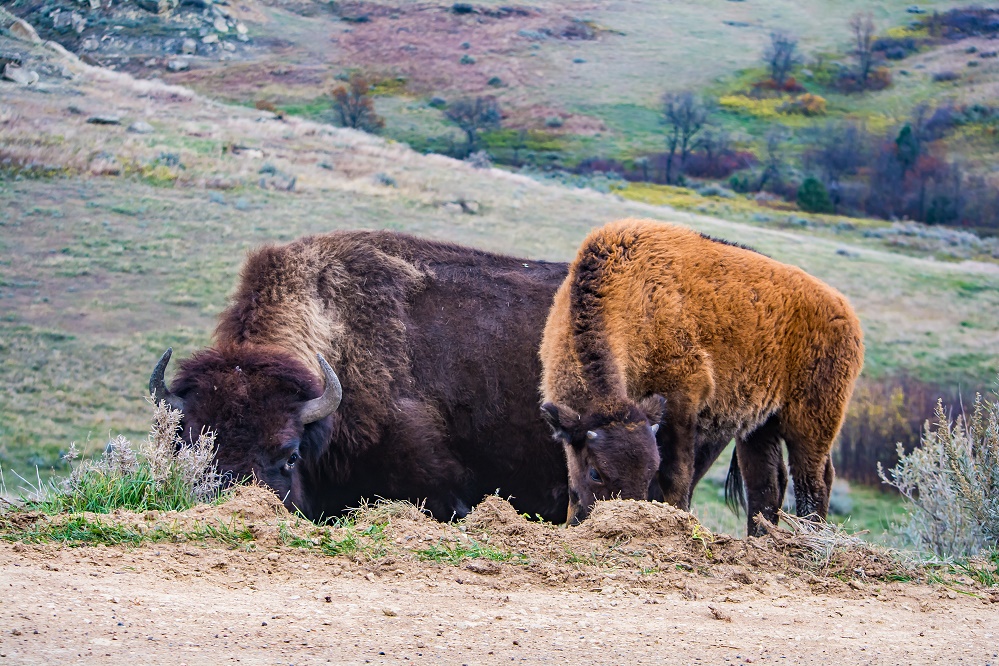 Here you can get a good look at the difference between young buffalo fur and his momma's.
All of these animals are wild and should never be approached. However they are used to seeing people, particularly if you are in your car. Some of you my recall this bison who came to have an itch at our picnic table while we were eating dinner.
Well if you want to know what that felt like watch this video! That is how it went down when we had dinner with a bison.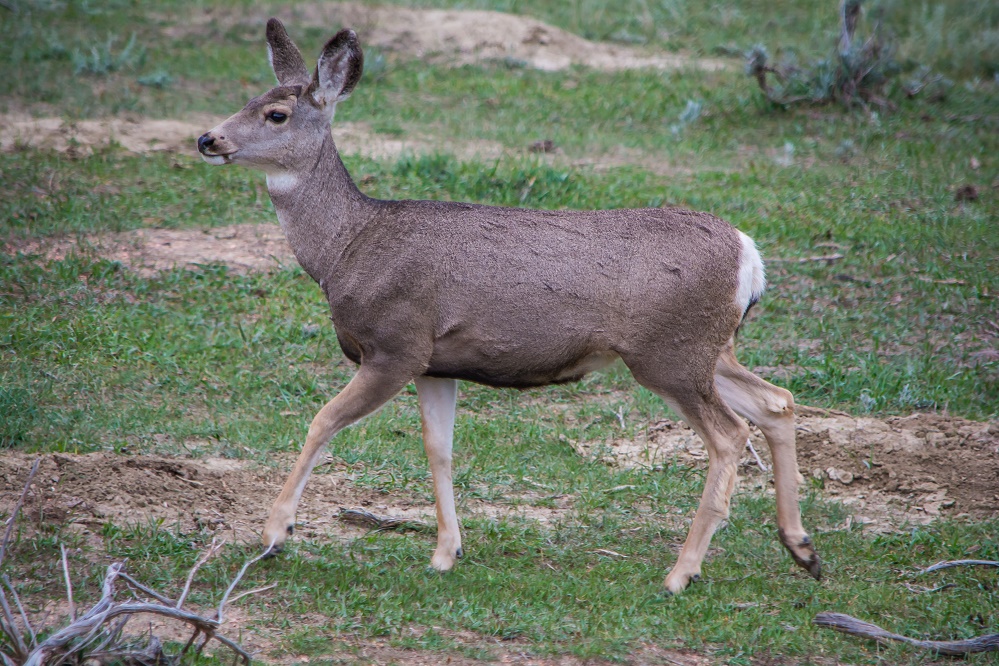 Distinguished by their large ears we saw many mule deer moving throughout the park.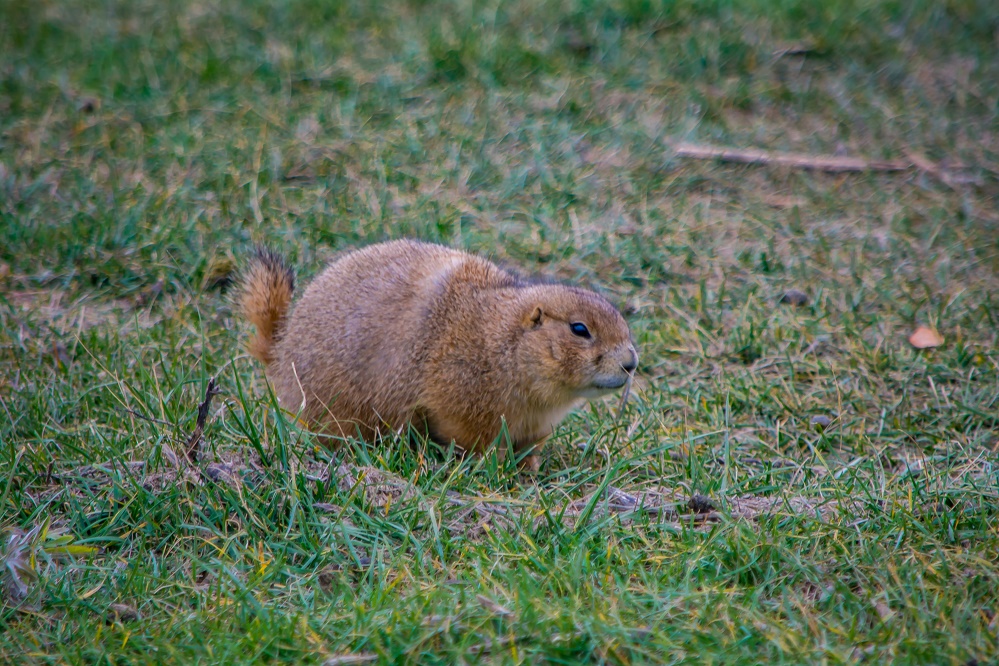 Hundreds of prairie dogs chirped along the fields adjacent to the roadsides.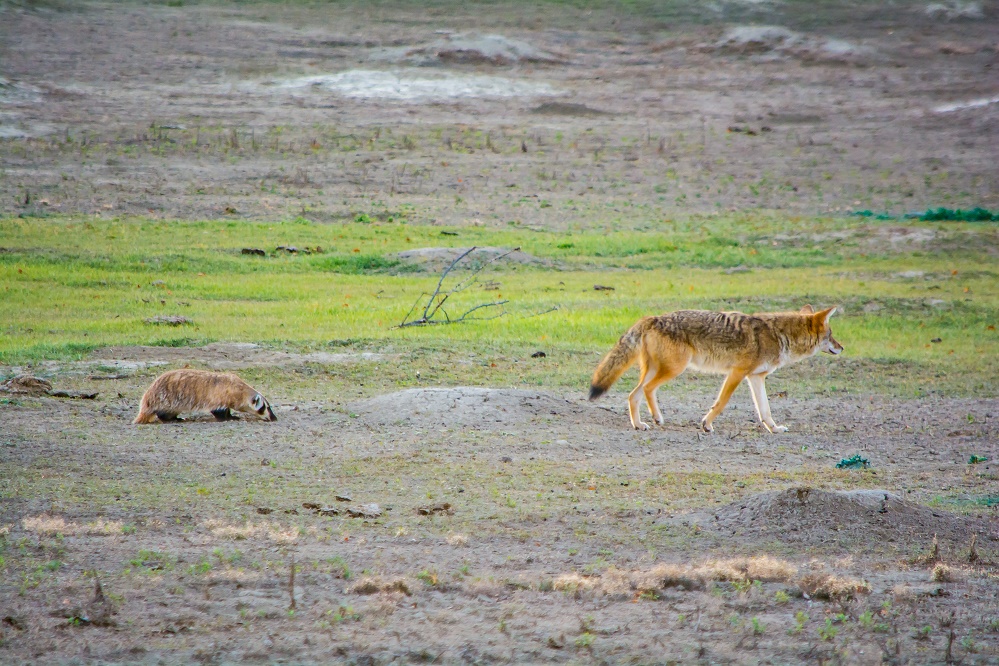 One of the more unique animal interactions was this of a badger and coyote who seemed to be friends. It was a bit ironic having this sighting because we had just driven by appeared to be a well prepared and able to looking man with a flat tire. We had to drive on a little while to a place where we could turn around and then we witnessed this badger go crazy because these crows seemed like they were intentional pestering the badger. Finally the crows grew tired of antagonizing the badger and flew away. Then the badger ran a short ways to where this coyote was sitting. Then together they took off walking through this prairie dog field, the coyote in front and the badger following along behind.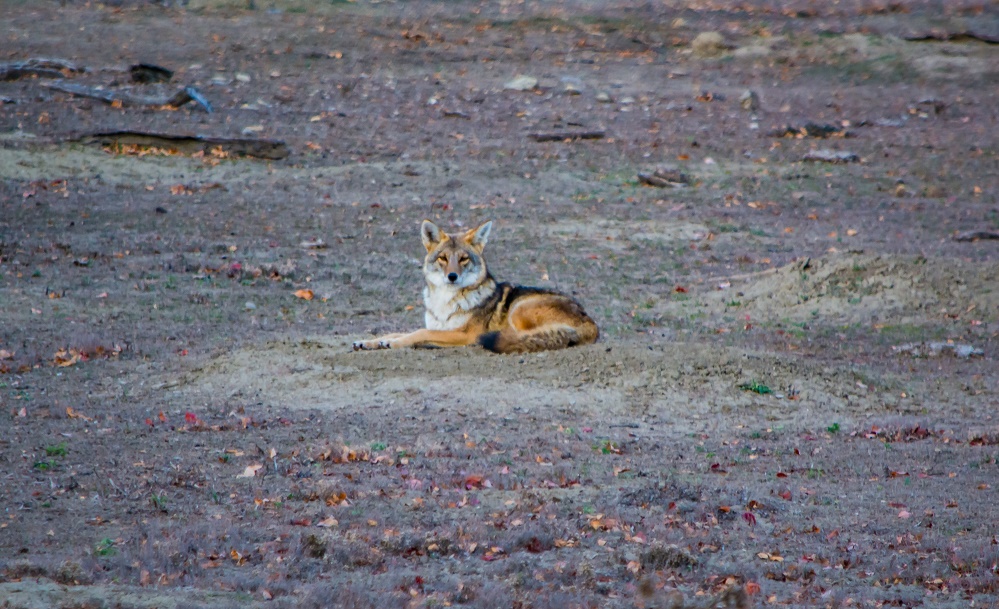 The badger followed the coyote around for about 20 minutes and it didn't seem like they were parting ways soon. We went back up the road to happily see the man was in deed alright and was just pulling back onto the road. So we turned around and went back down to the field.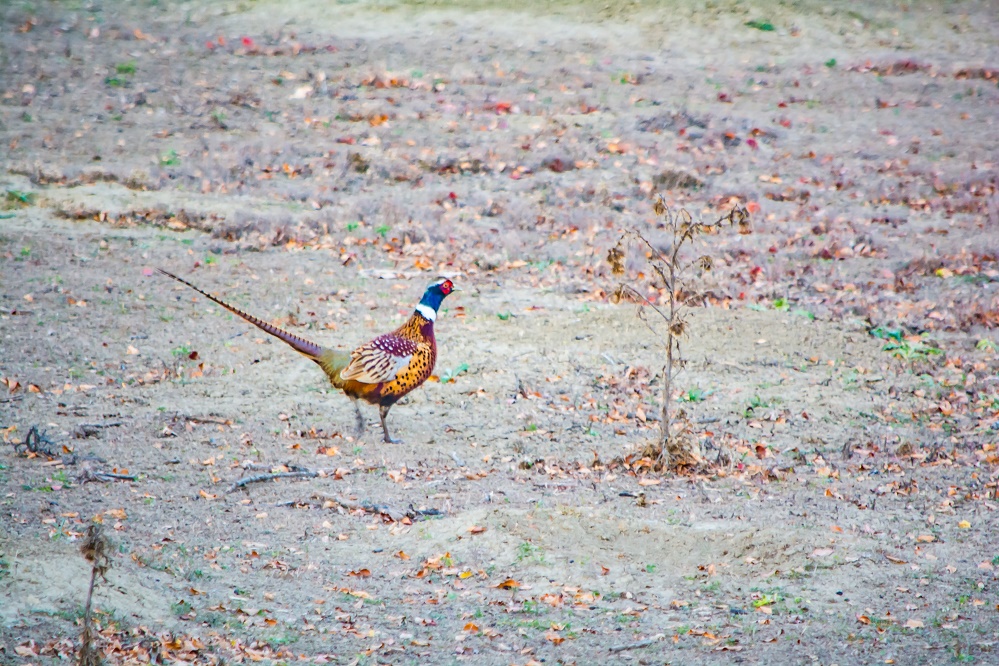 Also in the equation had been a porcupine sitting around in the field (we just couldn't get a clear view to get a picture of the porcupine), which the coyote and badger walked by crossing the road. All of a sudden out of the woods this pheasant came dashing out. The badger didn't seem to want to be anywhere near the pheasant and went running away.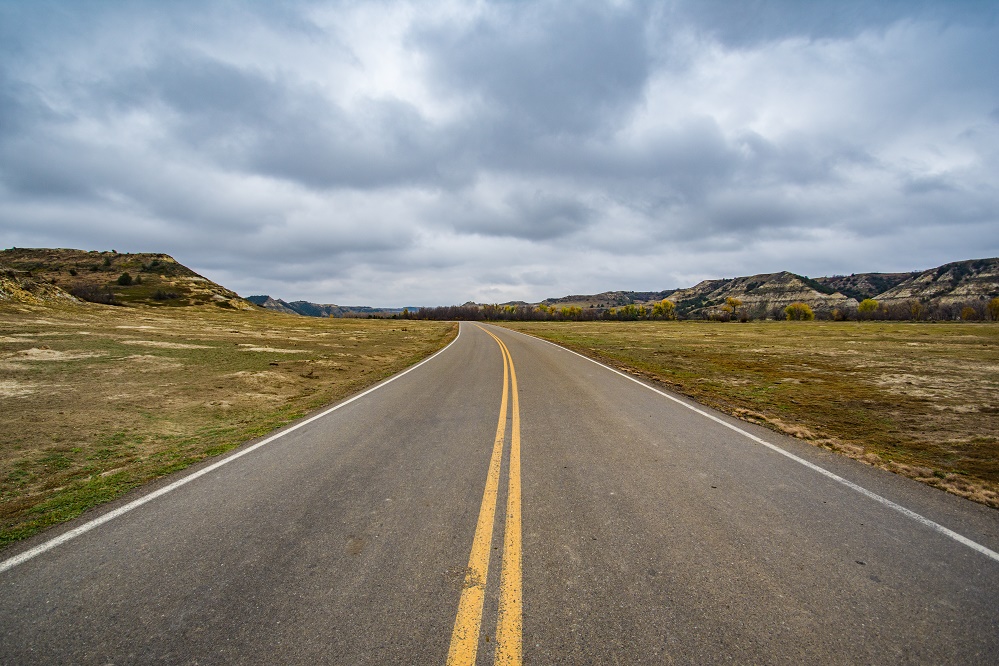 So now we're just sitting there wondering what was going to happen next. Within 360 degrees of our sight we had a porcupine, a badger, a coyote and a pheasant. Eventually it was just getting darker and darker so we drove back to camp.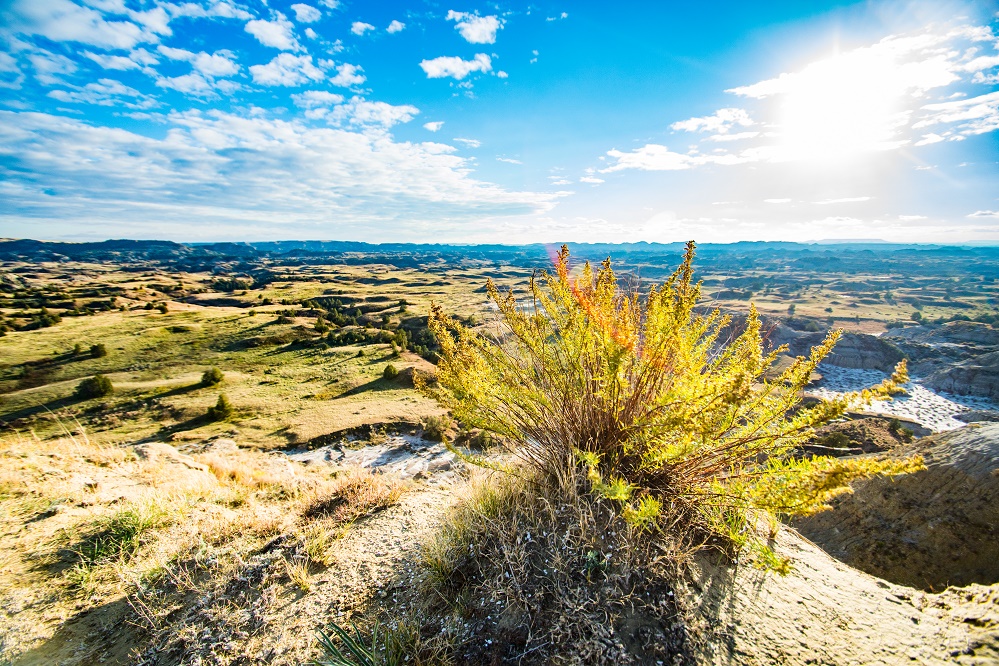 As we drove into camp a herd of wild horses was grazing on the periphery. And then this was the evening we had dinner with our guest visitor, the itchy buffalo. So we considered this to be a pretty good wildlife viewing day.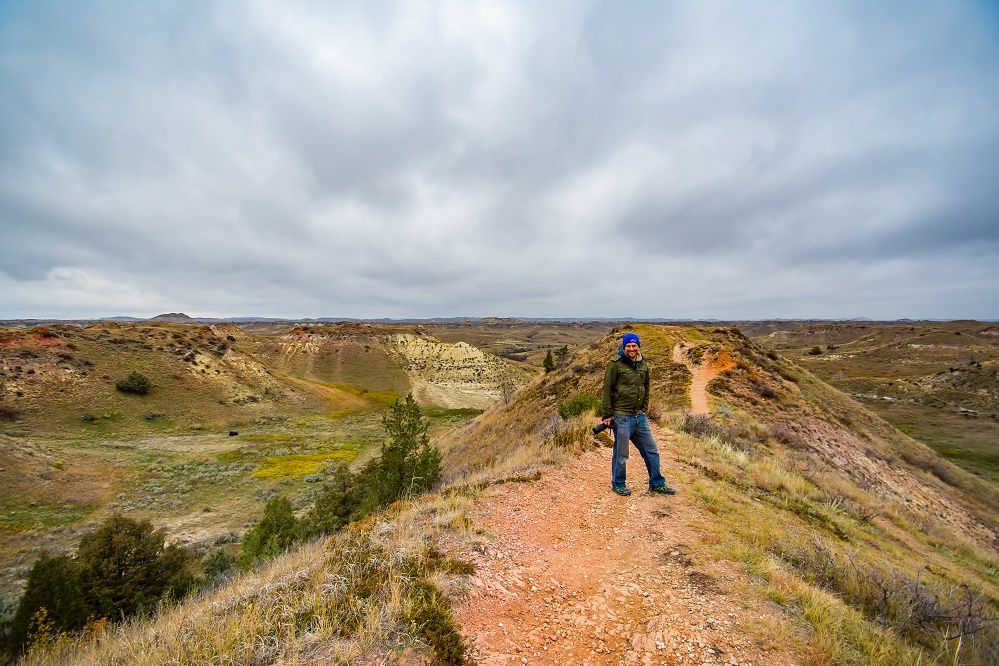 And feeling so fortunate for all our good wildlife sightings we packed up the tent and carried on with The Great American Roadtrip. I hope you have enjoyed this photo journey together through Theodore Roosevelt National Park.
***
If you're not already following, we put up an almost daily photo on facebook, instagram and twitter. 🙂
If you go:
Theodore Roosevelt National Park
Camping  is available in the park, both first come first serve and also reservable sites. No showers.
Free wifi in town near the Ferris General Store next to Cowboy Museum. We were able to sit in our car and pick it up.
Best to stock up with food in a larger town before hand, but there are a few decent little stores in town.
This post has some of our favorite travel gear items we have taken with us for this trip.