Oh my goodness time has been flying! There has been so much going on it's like where to start. I really want to just jump ahead and tell you where I'm writing this update from…any guesses? But first, let's go back in time a little bit and get to the present.
Goodbye Summer
Ok, with the way the weather has been going in North America, maybe that is not a totally accurate statement. We've been have crazy unseasonably high temperatures this fall. I've wore shorts more in September then I did in July. We wrapped up our working summer season at what we call the "Cutest Park in Vermont," Townshend State Park. If you want, you can check out this post which shows the beautiful ferns in our backyard.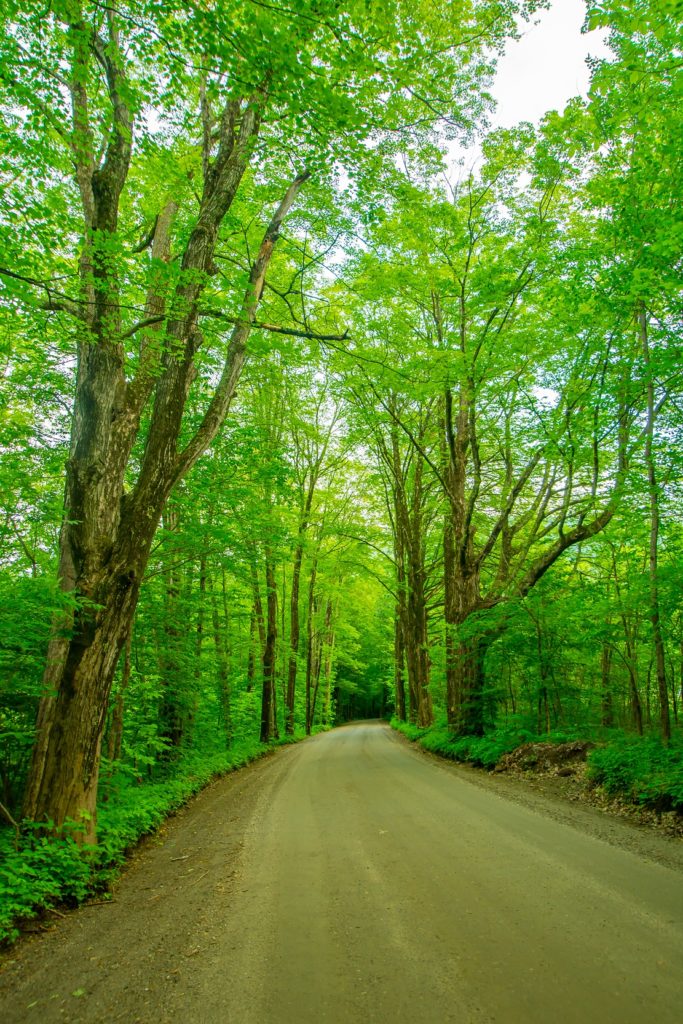 This road leads to cuteness and we love living on a dirt road. We had such a great season working in this park and plan to return next season. I've left my shoes there so they will be waiting for me in the spring.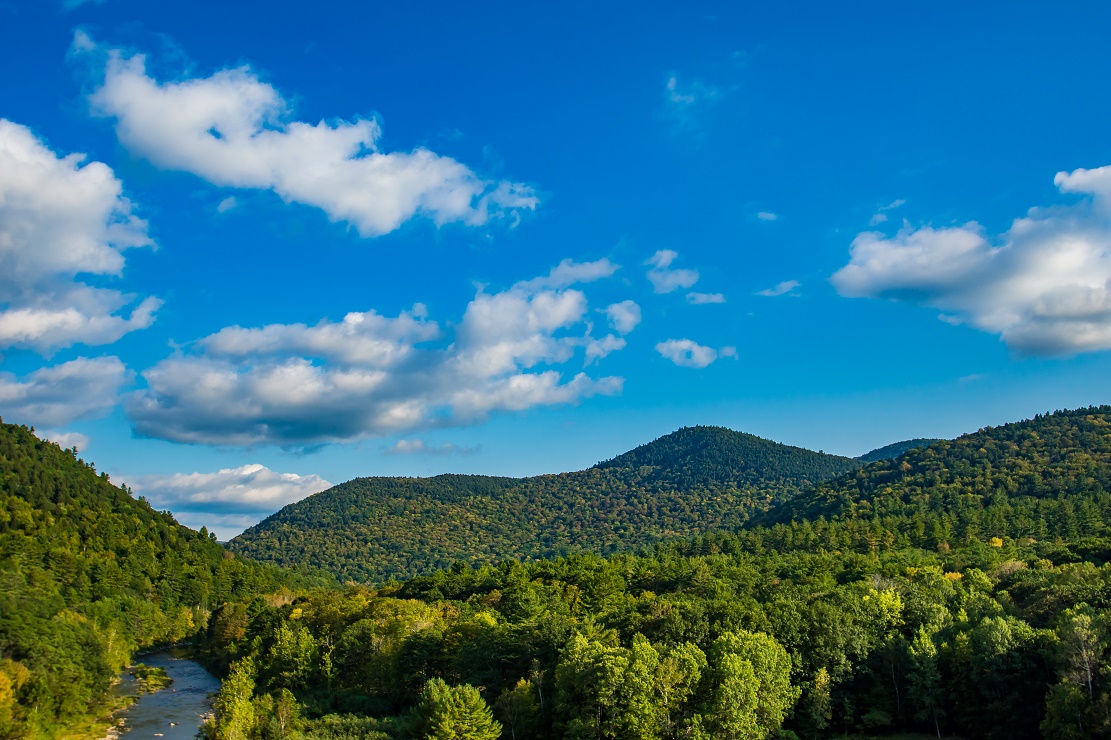 We were very fortunate and were able to work a fall event in Vermont and hung around Vermont a little while longer. This also allowed for us to attend a very good friend's wedding and celebrate their marriage with them. So we just had an awesome fall.
Life's Shifting Plans
This off season we basically had three to four potential plan ideas we have been shuffling around. We did not know until just recently if we were going to need to stick around this winter. Until we found that out we were not making any big plans or commitments for ourselves.
In the meantime we have been thinking it's been a long time since we have done any USA travel. People ask us all the time if we like traveling in our own country and we're like, yes, the US has some beautiful places. We have lived in Arizona, Utah, Colorado, Pennslyvania, New York, Vermont and done a lot of traveling to other states including a big road trip to Florida. This season we have a chance to get a bit of traveling in during the shoulder season so now we're gonna go for it.
So we decided for now….drum roll…we're going on a big USA road trip!
Chris has a brother in San Francisco, California so that is the ultimate destination. We have a bit of a rough itinerary which goes like this:
New York (visit fam) >>> Pennsylvania (visit fam) >>> New York (to load up car) >>> Ohio (visit fam) >>> (1) night somewhere mid-country >>> (1) night somewhere a bit more west >>> Theodore Roosevelt National Park, South Dakota >>> Devils Tower National Monument, Wyoming >>> Yellowstone National Park, Wyoming >>> probably into Idaho and either head towards Oregon and go through Nevada into California >>> Yosemite National Park, California >>> San Francisco, California (see fam) >>> then reassess everything, the timing and decide from there what else we will do.
We imagine we will be on the road 5-6 weeks and all we know if we'll be back to my hometown area in NY by December as we will be then going to Canada to celebrate our annual family Christmas gathering then.
Anticipated plans for 2018
We also imagine sometime soon after the New Year we will go to a new area of South America. We are thinking we better get ourselves to the Galapagos sooner rather than later and we are anticipating that will be one of our stopping points.
Traveling by car and doing a big road trip is one of our favorite ways to travel. Getting across the United States is no small feat so we are so thankful to have the time go on this trip. There are plenty of things in our own country that we have yet to see and we are particularly excited to hopefully finally have the chance to see Yosemite and some of these other parks we have not yet been to and to see Chris' brother in CA.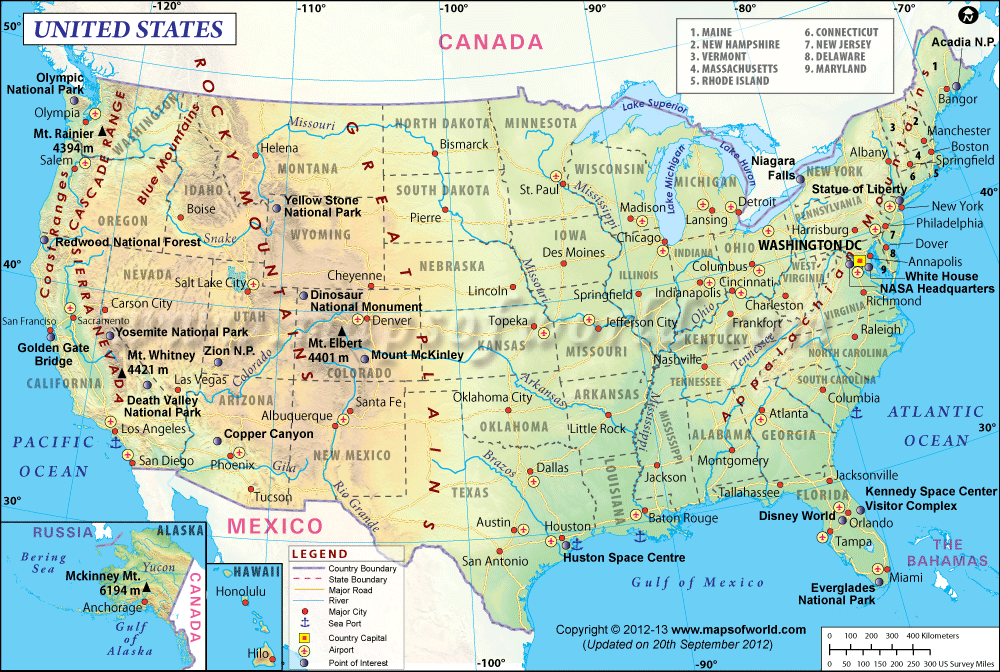 So where are you at?! Is there a chance we might be in your neck of the woods with any of you out there? Let us know! In the meantime if you are following along via this blog or by our facebook, instagram or twitter accounts, grab your favorite car tunes because we are going on a road trip!!! 🙂
I can tell you already, one item we are already so thankful to have and have already used is our travel kettle. This time around we are trying out this collapsible travel kettle that weighs 1 pound. I really hope it holds up well but it is already such a pleasure to have a cup of tea almost whenever I want as long as there is an outlet.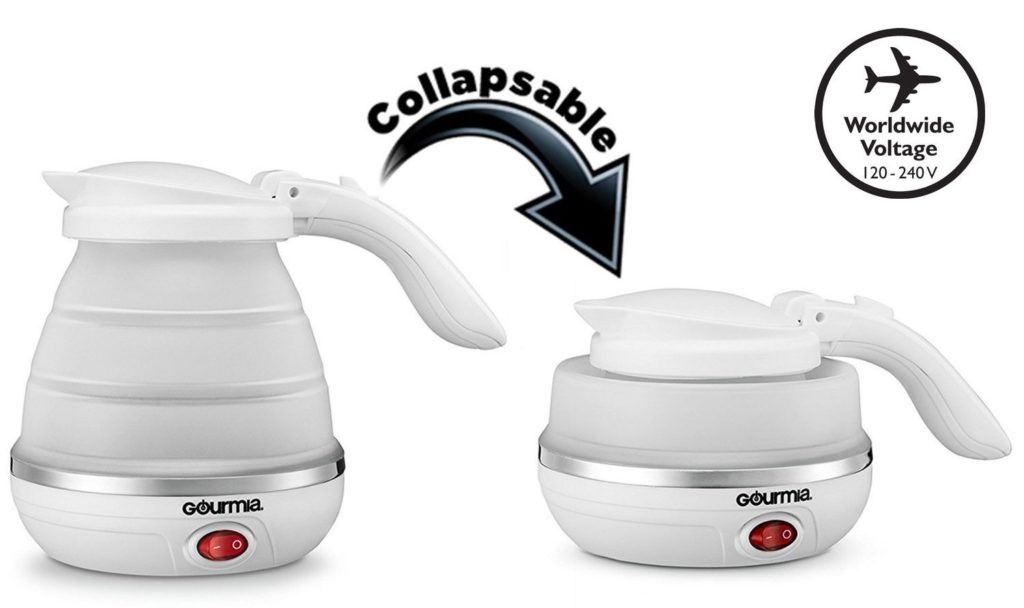 I can't say enough, thank you everyone for joining us, all your enthusiasm and comments. It makes the journey so much funner.
With that let's get ready. It's time to have a big USA road trip!!!