The year was 2009 and the economy had just nose dived into what headlines were deeming one of the worst economic slumps of recent times. Chris and I were living in Gettysburg, PA. We had gotten back from living in New Zealand for a year, started a new job working with at risk youth and had, for the first time ever, signed a one year lease.
To expedite part of the story, the Gettysburg job was the worst job we ever had. What had sounded like a meaningful opportunity working with youth turned out to be extremely unsafe environment and went against our principles. It is the only time in our lives we have ever walked into a job and said, "Today will be our last day."
Unemployed and sitting back in our apartment, which we were now tied to for the next nine months, we thought, "Crap. Now what?"
One life lesson that has been shown to us over and over again is to be real and communicate with those around us. We let our land lady whom we were renting from know what had just happened and started looking for jobs again. She was appreciative we let her know what was going on with us and said to keep her in the loop for what we were finding and thinking. As we started scanning the papers we quickly summarized the jobs in the area did not hold much appeal to us. It didn't take long to realize that quitting cold turkey might have just opened the door of opportunity to finally try and move to Vermont.
I had been eyeing the Vermont Youth Conservation Corps (VYCC) on www.backdoorjobs.com for years. Still to this day I love the website and continuously scan this site to see what cool jobs are popping up. Previous, the timing in our life had just not been right for applying. Even tho the legal obligation of the one year lease we signed loomed over our head, we felt we had to at least try to see what jobs might present itself to us. We put all our energy to applying to the VYCC.
Through a series of phone interviews we became more and more enthralled with the idea of finally moving to Vermont. So did the VYCC. At the time, there was a parks partnership between the Vermont Youth Conservation Corps and Vermont State Parks. Chris and I were hired as the crew leaders/park rangers at Elmore State Park.
When we went to talk to our land lady and ask if we could help in trying to find people to take over our lease she said there was no need. Since we had communicated with her earlier it gave her a chance to have her mind going with her own problem solving. Basically she had a handful of other tenants that weren't happy with their apartments (for instance, there was a couple living in a studio who wanted a bigger place, another lady who wanted a smaller place, etc) and when we moved out, the other tenants could all switch around. The couple moved right into our apartment, the lady didn't lose any of her tenants, she gave us our full deposit back, we shook hands and it was one of the most pleasant renting interactions we ever had.
Chris and I were ecstatic because we had always wanted to move to Vermont – the Green Mountain State. We had such a positive feeling about it. Fast forward seven years and we have been coming and going from Vermont ever since. It has fondly turned into one of our homes, we made friends that are like family, and as travelers, having a job with a starting and end date is perfect.
I bring all this up and feel compelled to write this post because prior to being hired and on the inside of Vermont State Parks, I would have never thought we qualified to work with the parks. When we worked at Elmore and told people we were "Park Rangers" they assumed we were law enforcement, carried guns and caught bears. We always laughed internally at this and it's not an absurd notion that this is what people envisioned. Indeed, within other state park systems or the National Park system, Park Ranger may imply those job duties. In Vermont State Parks, what we really do is manage. So finally this season the job title was switched to "Park Manager" which I think will be a lot less confusing to the public and potential job seekers.
If you can handle money, make a schedule, clean bathrooms, mow lawns, rake sites, webster (park term for dusting), interact well with people, paint buildings, order supplies, be prepared to handle emergencies, deal with conflict resolution, enforce rules, work really hard and deal with any other unknowns that come your way, Vermont State Parks may have just the job for you. You don't need law enforcement or other qualities the old title may have implied. There's also positions that come up for call center representatives, maintenance technicians, park interpreters and trail crew leaders and members, invasive species organizer, innkeepers and lifeguards.
Most manager positions require you to live onsite in park housing. A lot of travelers who have been on the road a while, know it can be nice to stay in one spot for a while, what better place to live than in a park while you save some money again!?
For us as travelers, working in Vermont State Parks has been a great job. We think it's awesome because:
housing is usually provided and madatory (save on rent)
you work a lot (which in turn means you probably won't spend a lot, thus our savings grows for traveling)
we get to live in a beautiful spot
be ready for anything (yes, there is a lot of routine in the job, but, anything can happen and we never know what random occurrences we will need to deal with)
meet really nice people (both campers, guests and fellow co-workers have been some of the best people that have ever come into our lives. Yes, of course we have had to deal with less than pleasant people too, but I focus on the positive ones who have become a part of our lives)
meaningful work (in working both in camping parks and Seyon Lodge, hopefully by our teams hard work to create a safe, fun and clean park for recreating, people have been inspired to appreciate nature and make choices in their daily decisions that benefit and support parks)
paid exercise (we are always moving)
there's a start date and end date (this mutual agreement makes it easy to take off and spend our winters abroad. We spent a winter each in Costa Rica, South America and Africa. We also moved to Australia for two years, and when we came back to the United States we still chose….you guessed it… to come back to Vermont State Parks)
overall, a fast paced, problem solving and somewhat intense job (this means the days go FAST. Before we know it we are back on the road for our next trip!)
Our lives have been filled with so many wonderful Vermonty experiences and I could go on about them for a long time. Looking back here are just a few that encapsulate our fondness to this place and its unique aspects…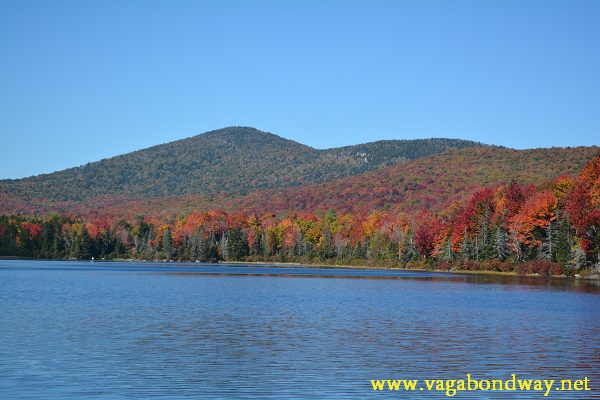 Bread and Puppet – The Circus Show, VT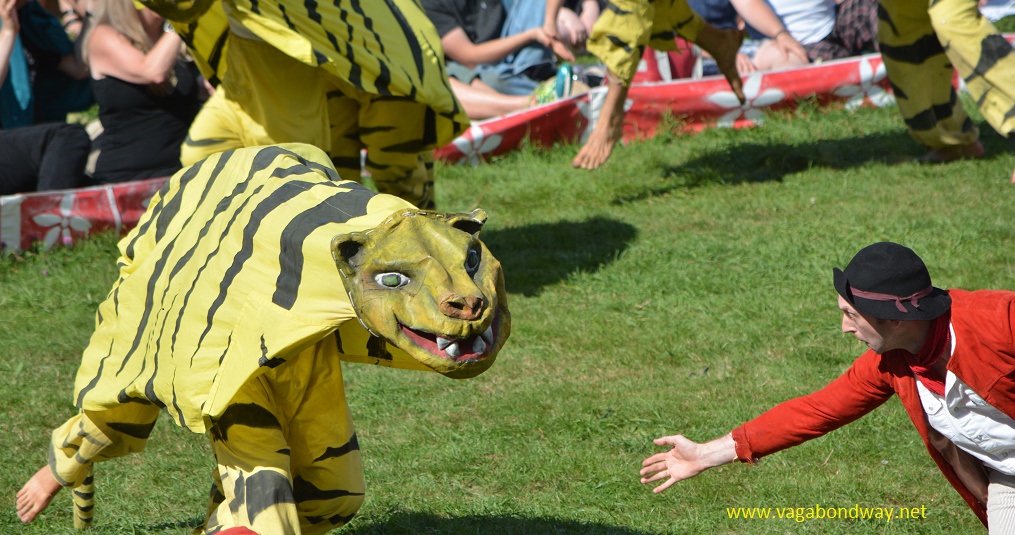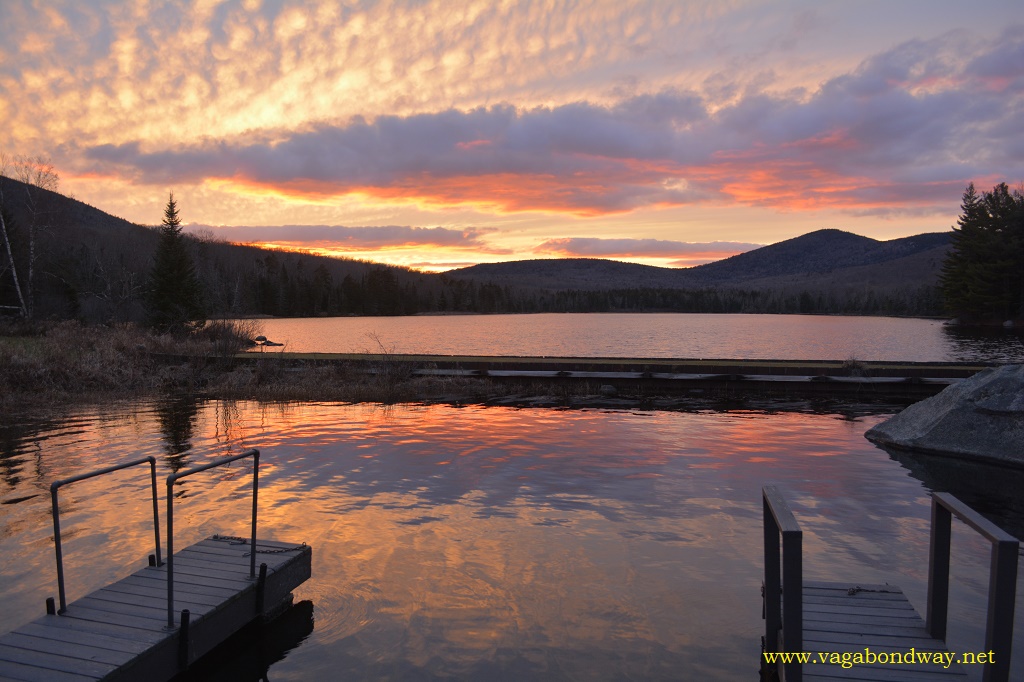 I don't have  a picture of my backyard from 2010, but this is the back yard at Molly Starks.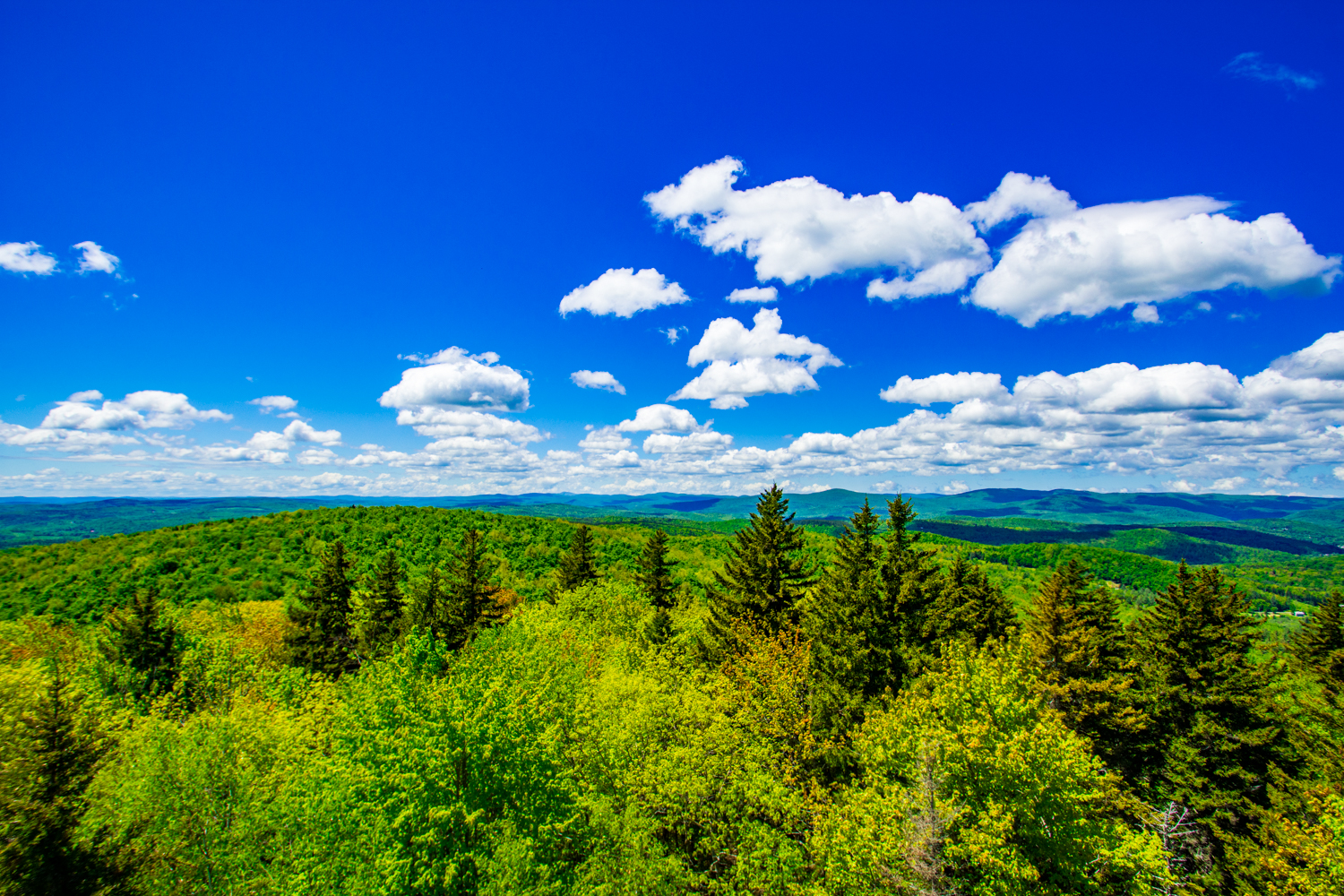 Since I wasn't blogging back then, you can check out this post called Sheet Mountain and get an inside look into one of our days of Innkeeping life.
I don't have a photo of our backyard 2009, but this is our backyard at Townshend.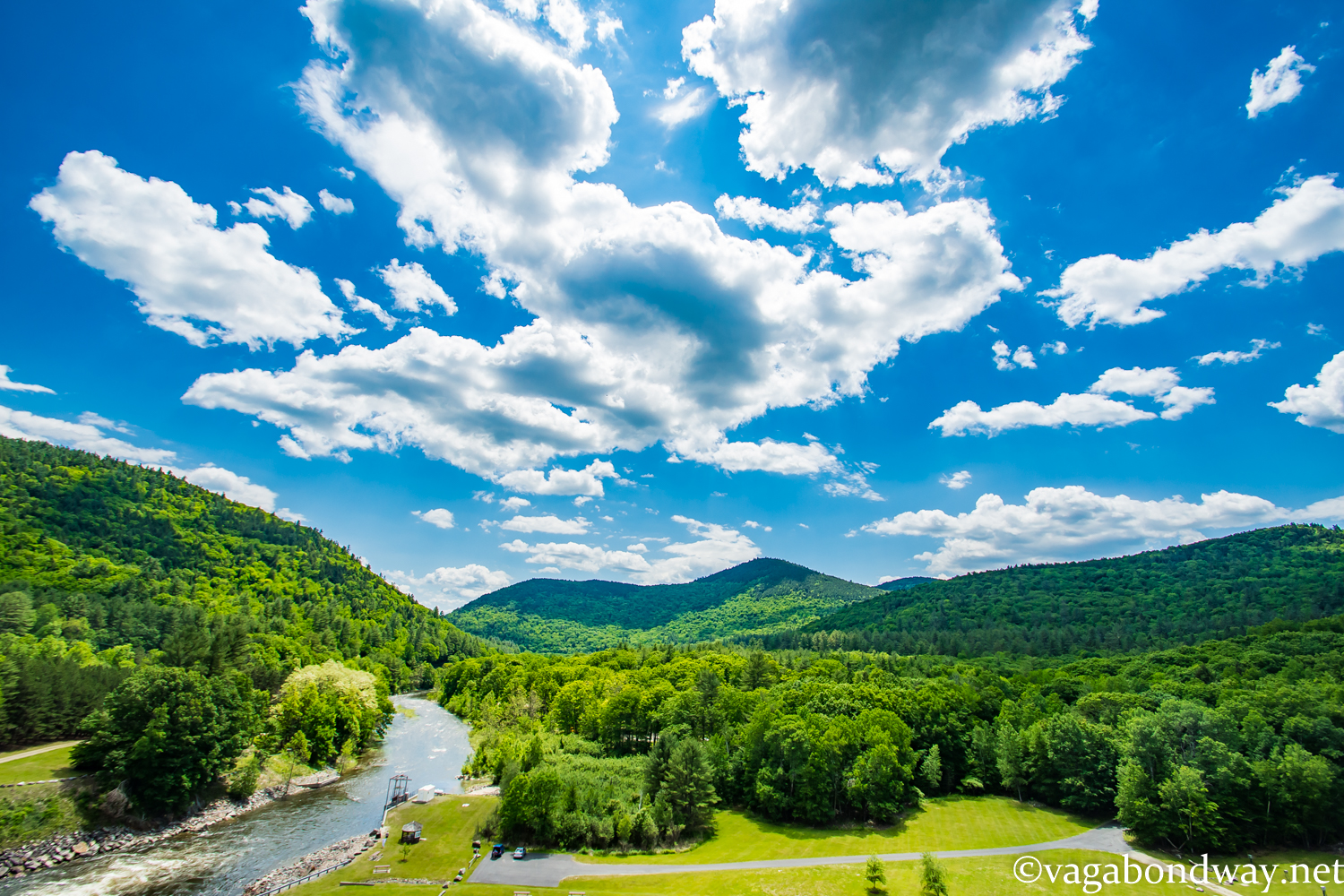 For another look into Innkeeper life, here is a look at Making Food in Vermont.
If you are wondering what to do this summer, check out Vermont State Parks and see if it might be a good fit for you. You can apply online here. I have to reapply via the online application process each season and there have been times when it seemed daunting to me. Fear not, for better or worse, it is just the way. Write your answers up ahead of time and paste them in. If you do have questions, get in touch with the regional office for the area you are hoping to apply. Find the answers you need to see if a park can be your home for the summer. If there are questions I may be able to help you with, always feel free to email me.
Vermont State Parks has been a great job for us and if writing this post it can help attract the best candidates for the jobs, in my opinion we all benefit. Whether you are an Innkeeper, Park Manager or Attendant, you are given the task of taking care of a piece of land to the best of your ability. There are wonderful moments and there are terrible moments, but if at the end of the day you have helped a person care about the environment around them, it's a win for all of us. You never know when your actions may just inspire the next John Muir. And to me, that is a pretty cool job.
*This post is my sole opinion and there are no other affiliations with this post. I wrote it because for our lifestyle, working in Vermont State Parks has been one of the best jobs we have had. I have found our time meaningful and with each changing season, there is  always a need to fill positions. I hope by writing and sharing our personal experience, others who may not have known can be aware of the opportunities within Vermont State Parks.*