Great news again everyone! Inspired on a warm, sunny fall day at Seyon Lodge State Park, I watched a toad work its way up from the ground. Some of lodge guests, Chris and myself watched this happen and started asking each all sorts of questions about toads. As a cooler breeze hit our faces, we wondered: where do the toads go in the winter?
Remember the pile of books I had while I was researching toads? The article was accepted and published by Northern Woodlands in the Outside Story series. Yeah!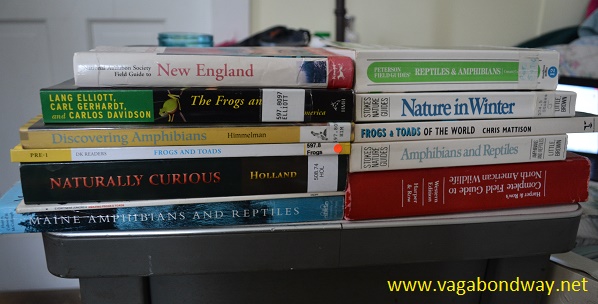 A non-profit organization, Northern Woodland mission is to:  advance a culture of forest stewardship in the Northeast and to increase understanding of and appreciation for the natural wonders, economic productivity and ecological integrity of the region's forests. Underwritten by the Wellborn Ecology Fund of the New Hampshire Charitable Foundation, the Outside Story series is a weekly ecology article that appears in newspapers across New Hampshire and Vermont.
You can read the article here.
Northern Woodlands is an awesome organization and if you are looking for some Christmas gifts, you can always browse their shop here.
I am pleased and thankful my toad article was accepted. I hope you enjoy this weeks article and learn where the toads go in the winter.
 *     *     *
And just for the heck of it, although this video and pictures below where taken in the spring, here is some other toad related activity we saw at Seyon:
Ah! Twice we took this garter snake out of the window well above and he kept putting himself back in there. Then we saw why.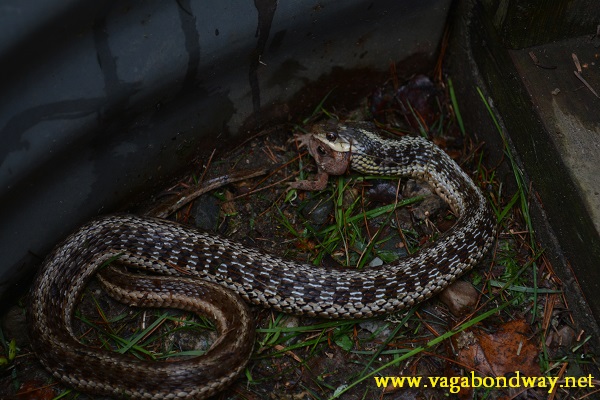 This guy knew where to get a meal.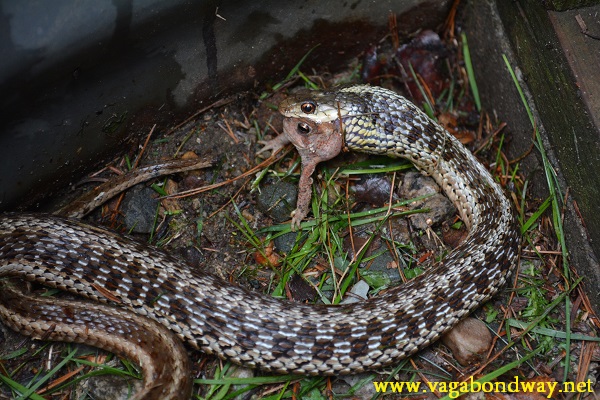 I love watching everything on National Geographic channel. I can view everything on the TV with no problem. But watching this toad get devoured in real life, I had to look away at times. It was so intense.
To me, it was an interesting observation how watching something on TV can lessen the impact or the 'realness' of an event.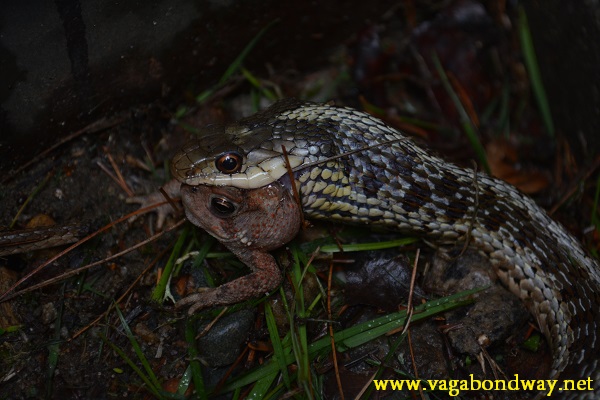 Nature happening in front of our eyes.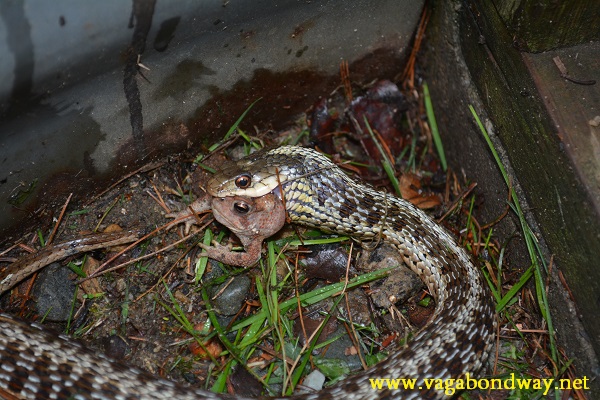 There were so many cool animal experiences this past summer season at Seyon.
I hope you enjoy this weeks article inspired by our little toad friends.