If you love food, culture, history, UNESCO World Heritage sites, nice people and an easy destination to visit, check out Penang, Malaysia. A five-ish hour bus ride from Kuala Lumpur drops you right at the feet of this engaging city. Most visitors we met stayed four to six days, if not longer.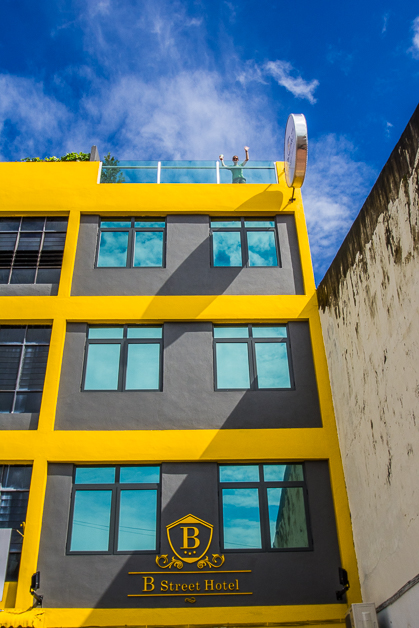 While there we had a wonderful stay at B Street Hotel. I love looking at the insides of different accommodations. When a home tour pops up on Yahoo, I can't but click through and I always love to look through all the pictures of different places to stay. I know I am not the only one that enjoys this, so let's take a look at the lovely B Street Hotel.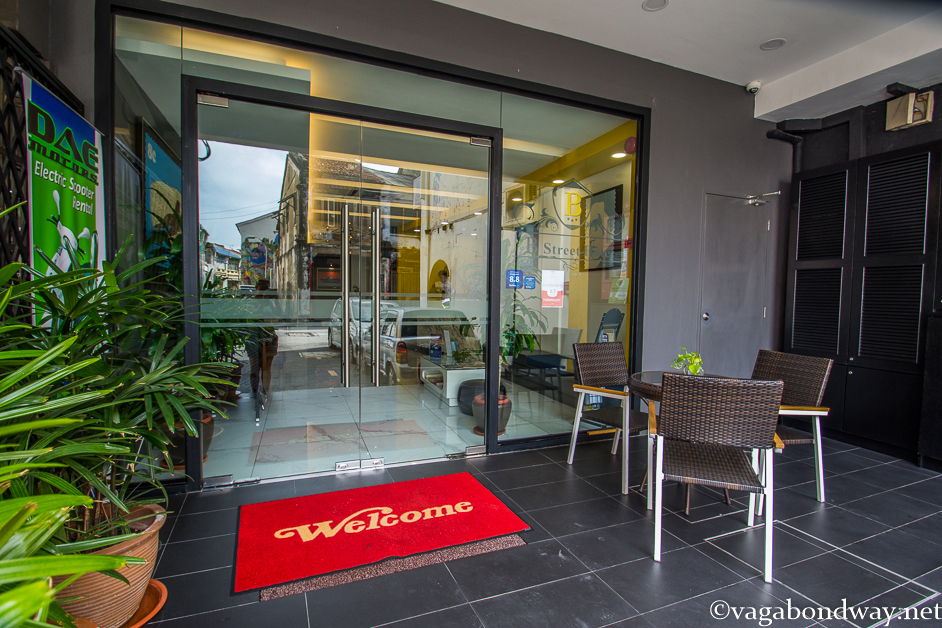 Before we even entered the hotel, we felt a clean and welcoming feeling.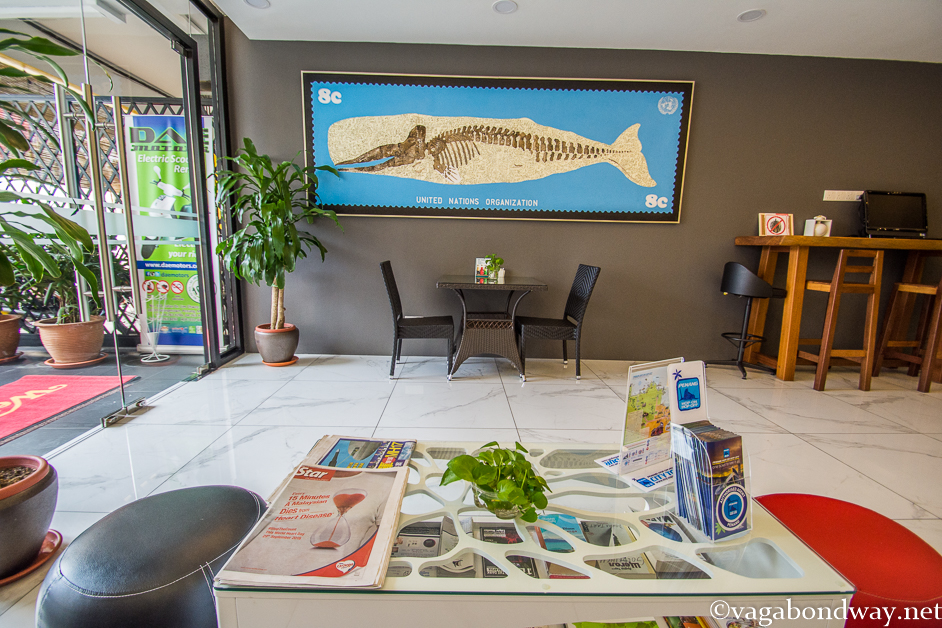 The polished marble floors in the reception certainly made it feel like we were at quite a fancy place.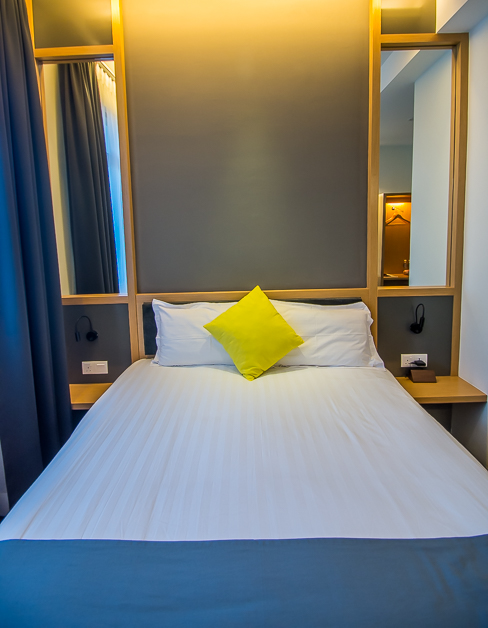 Heading up to our room I can remark that through the previous four months of traveling in Southeast Asia, The B Street's white sheets and towels were the whitest of any place we had yet stayed.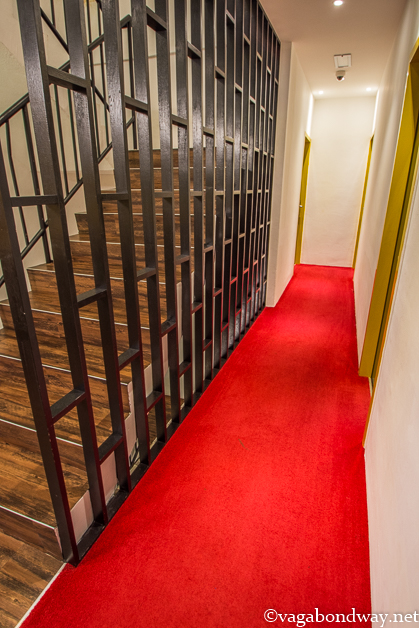 Everything was well cleaned – even the hallways.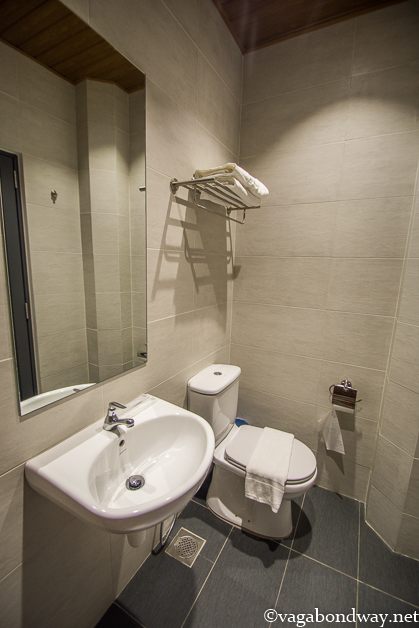 The bathroom was nice and shiny.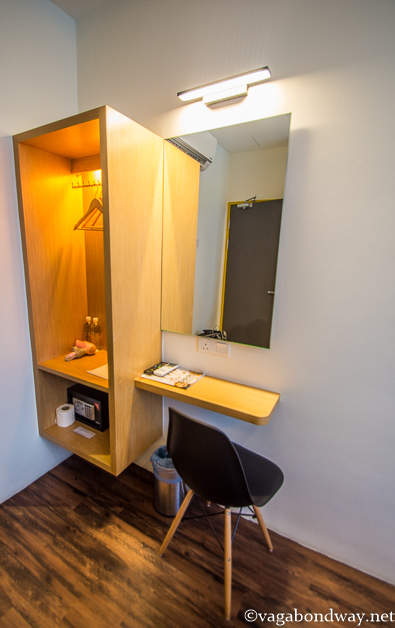 And I had a little desk where I can work on my writing. Bonus!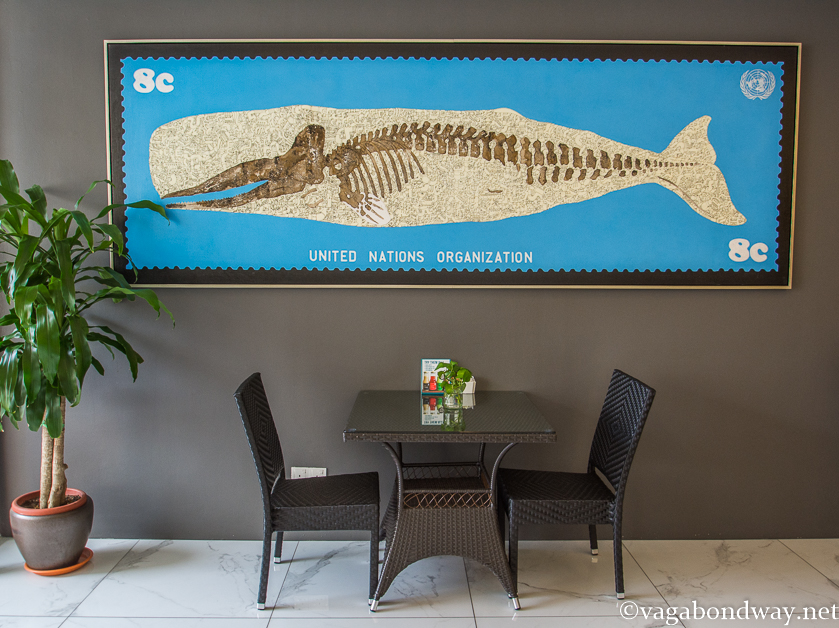 We loved the location and thought it was very convenient. We took the ferry from Langkawi to Penang and walked to B Street Hotel in under 15 minutes. (Note: I would NOT recommend that if you have rolling luggage. There are just too many cars on the street and the sidewalks aren't good enough to walk with rolling luggage. I would take a taxi if that were the case.)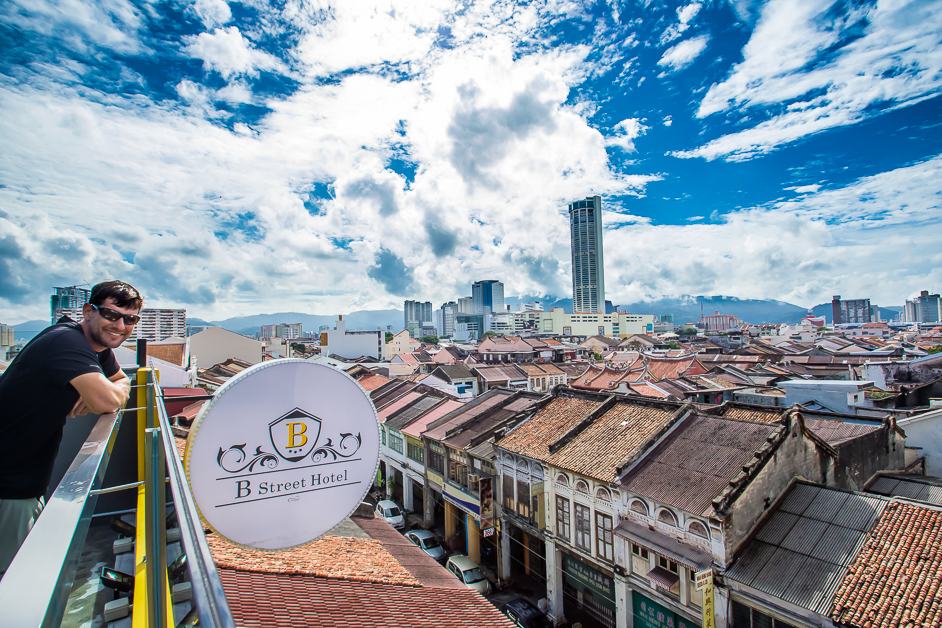 As you can see the view from the roof top bar, (what!?) you are at the doorstop of the main UNESCO World Heritage part of the city.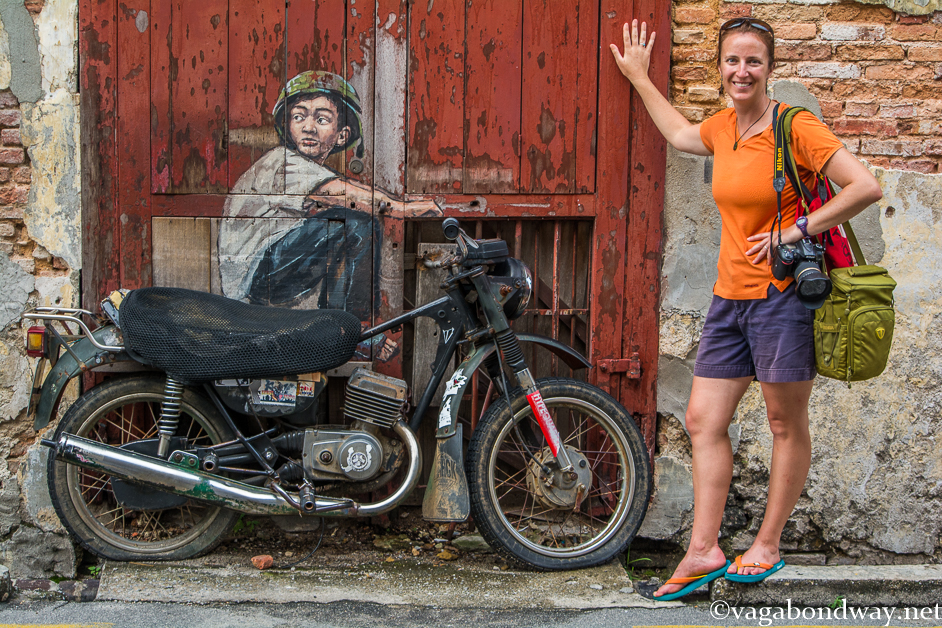 All around the historic part of the city was amazing street art.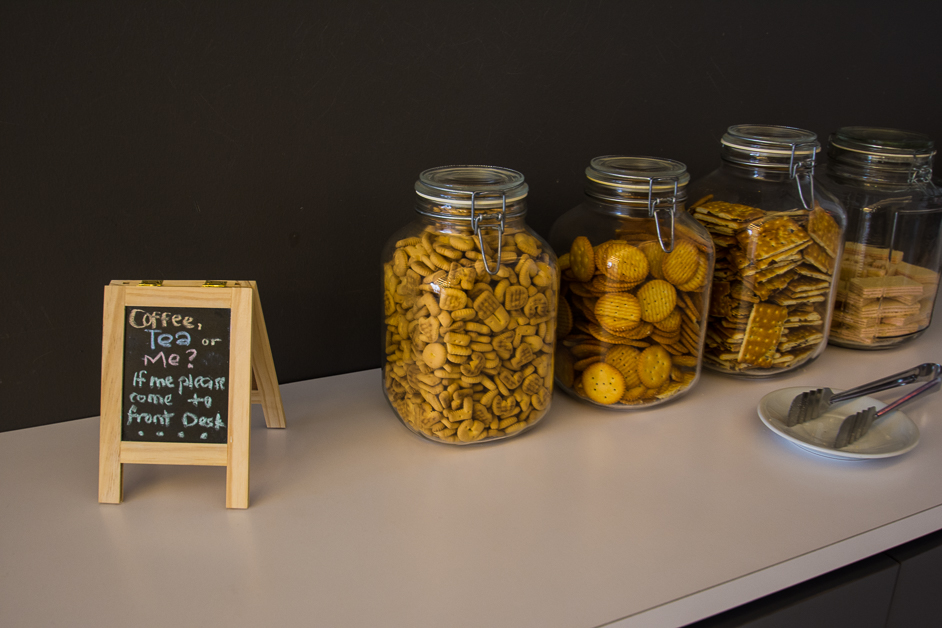 We would walk all around and the location was great because throughout the day as we could stop back in to use the bathroom or have a cookie break!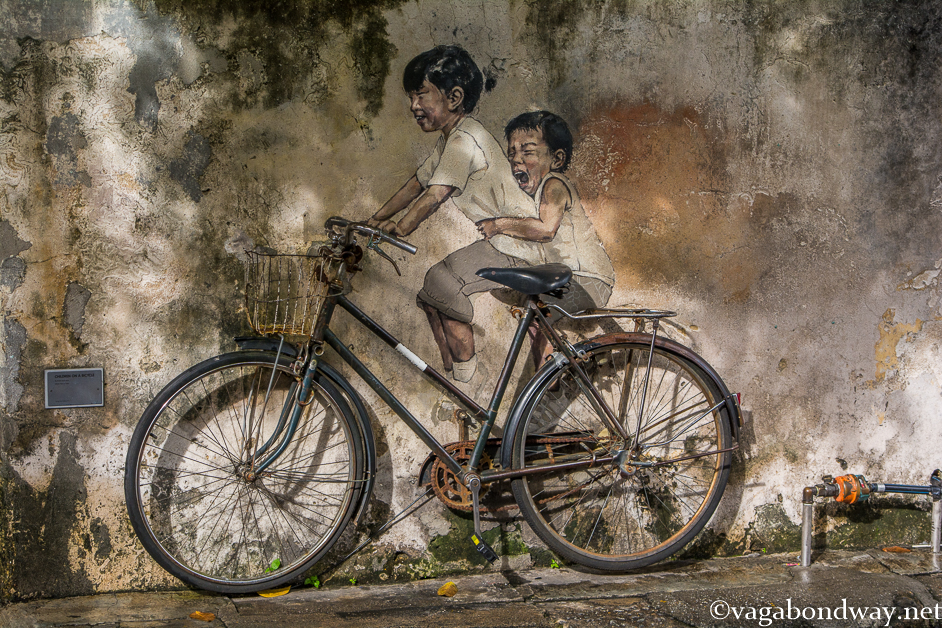 It took us the better part of two days to find all the street art we were hoping to find.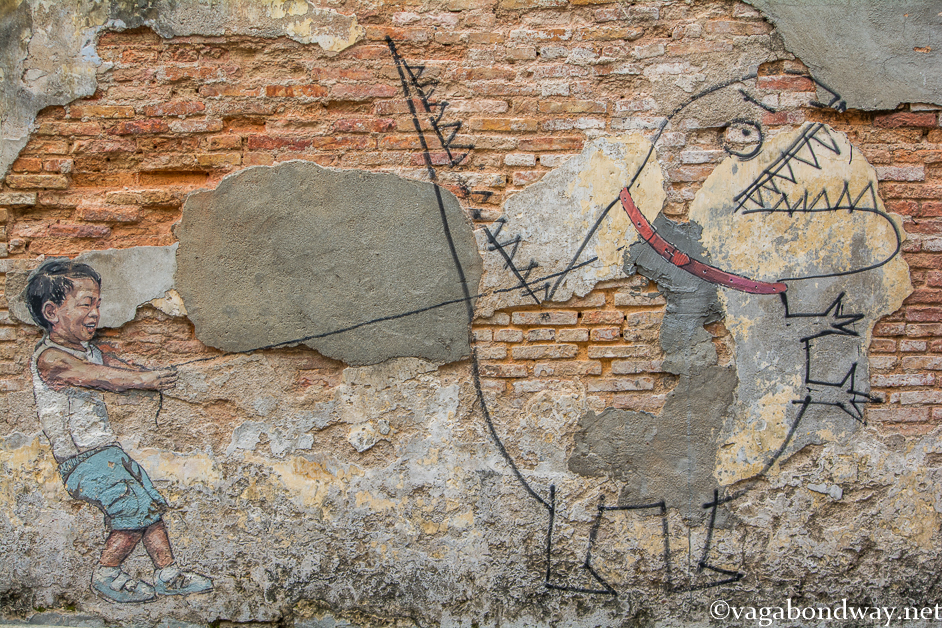 There was quirky and talented works all over. It felt like every alleyway must be explored.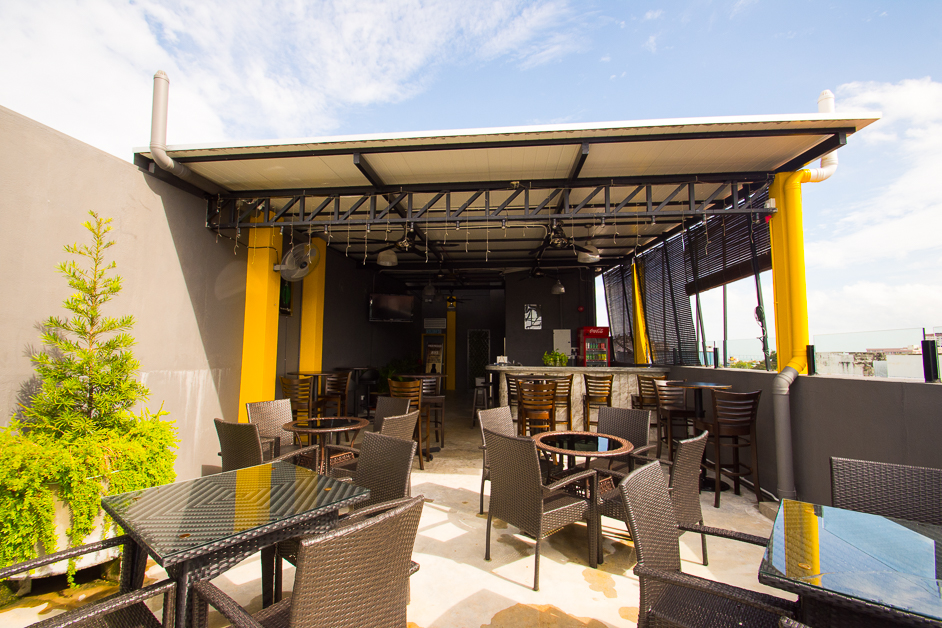 At night we would relax at the roof top bar.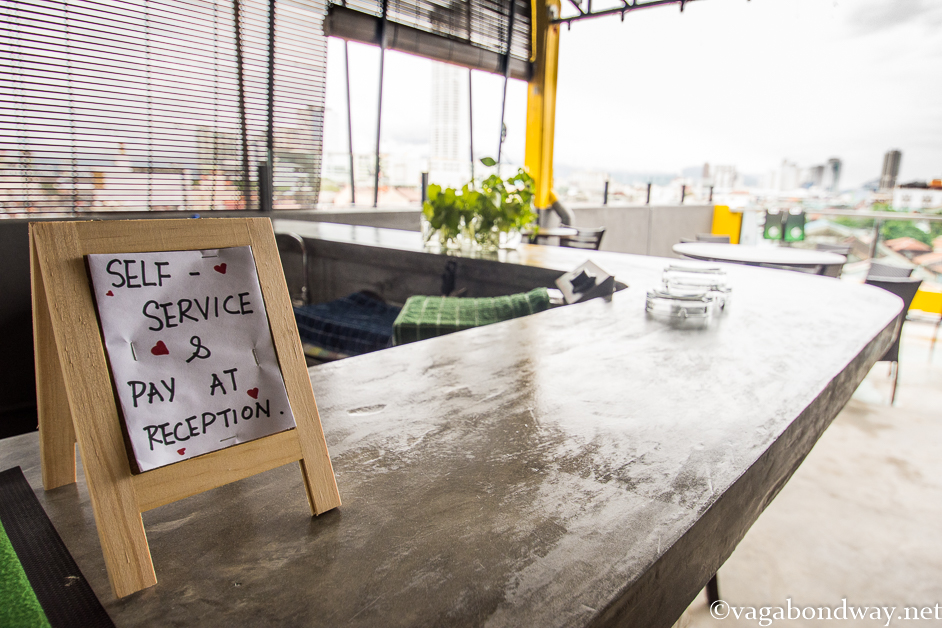 I loved how the items were self service and you could pay at reception.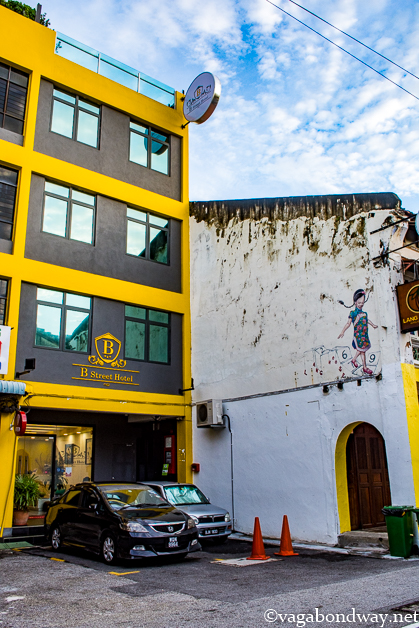 This hotel had everything a traveler would want: clean, secure, affordable, nice staff and a hot/cold water dispenser. Seriously, I always look for reviews that mention if there is a water dispenser – this can make the difference of which place we book. Not only is a water dispenser convenient for a cup of coffee in the morning, it cuts down on so much plastic bottle waste.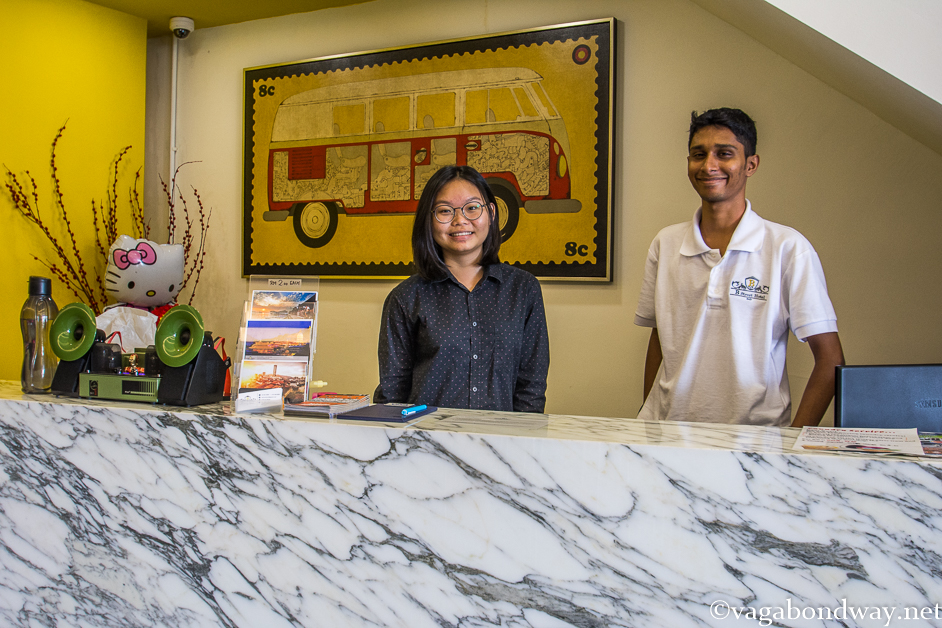 There was 24 hour staff at reception and everyone we met was very nice.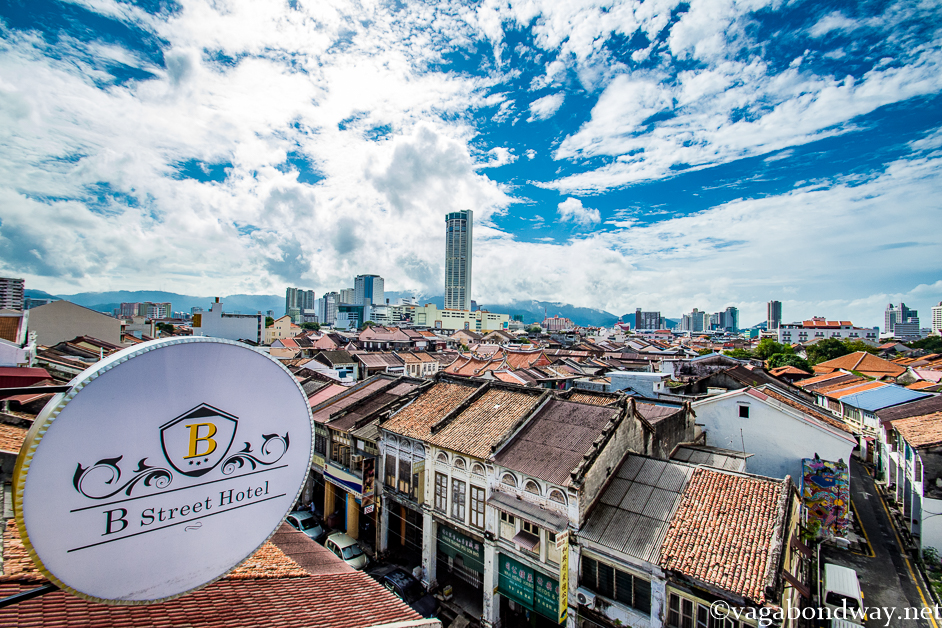 After our stay at B Street Hotel and splashing out for some nice meals, we left Penang feeling like we had just lived the high life. This city is bursting with charm, art and great food. I would go back in an instant and one of the best parts of this Malaysian city, you don't have to plan anything for your time there. You can show up and simply walking the streets, eating and taking pictures of all the creative art around the city can easily fill your days.
Oh Penang – you treated us well.
***
If you go:
You can book your stay at B Street Hotel through either Agoda or Bookings.com.
Lonely Planet also recommends this place! 🙂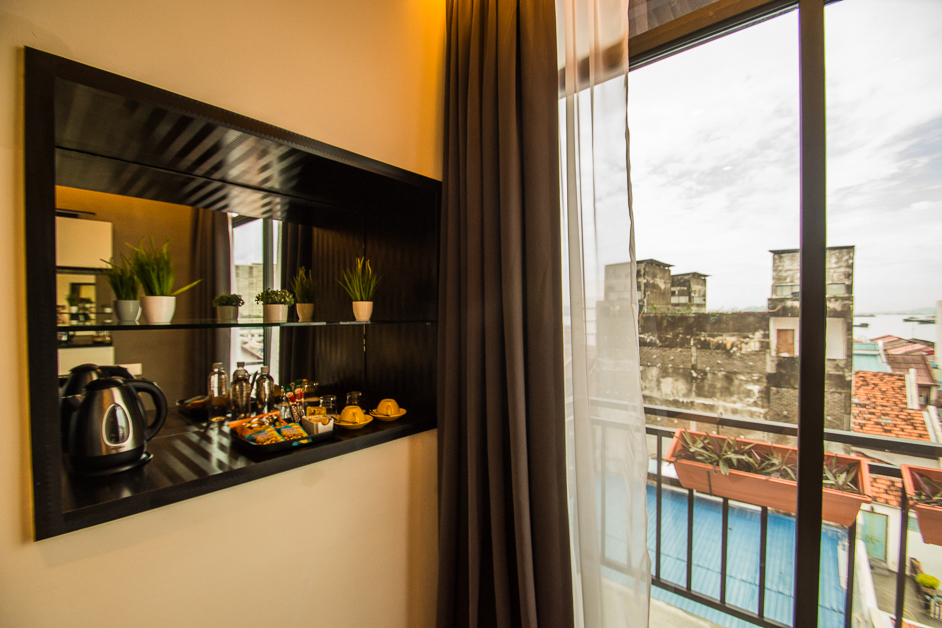 Room Tip: This is what you get if you ask for the room on the top floor.
Transportation is easy in and out of town. Buses leave frequently and you can take the ferry to Langkawi as well. We booked our bus ticket to KL right at the reception for $41 RM pp including pickup.
We will be writing another post entitled something like: 48 Hour Food Journey in Penang. In the mean time, you don't have to do much planning. Just go to Penang and try eating at as many different places as you can.
To work off all the good food you will be eating on the island, please check out Fabulous Free Penang Hikes in Delightful Malaysia for all the details on how to get to these hikes.
***
Have you stayed at a hotel with a roof top terrace or other cool feature before?
***
Disclosure: We did receive a complimentary stay at B Street Hotel. All opinions are our own and we always give honest reviews. We had a fantastic stay and would recommend this accommodation. Thank you B Street Hotel for hosting us and best wishes.