Oh it's that time of year in the northern hemisphere: FALL. Crisp evenings. Mornings dew and frost. Misty clouds. Sunny afternoons. Dramatic skies and setting suns. Fall is one of our favorite times for hiking and taking photographs. If you live in Northern Vermont and New Hampshire border, here are a couple of our favorite hikes. If you find yourself residing some place else, well here's some motivation to go exploring and check out what might be within an hour radius of your own dwelling.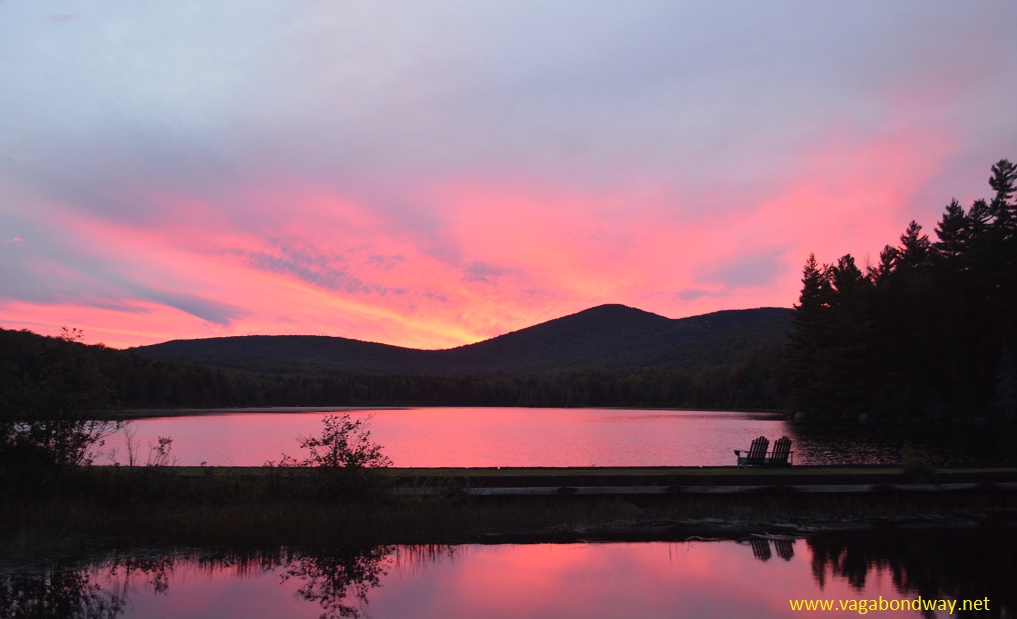 The sky has certainly been putting on a show…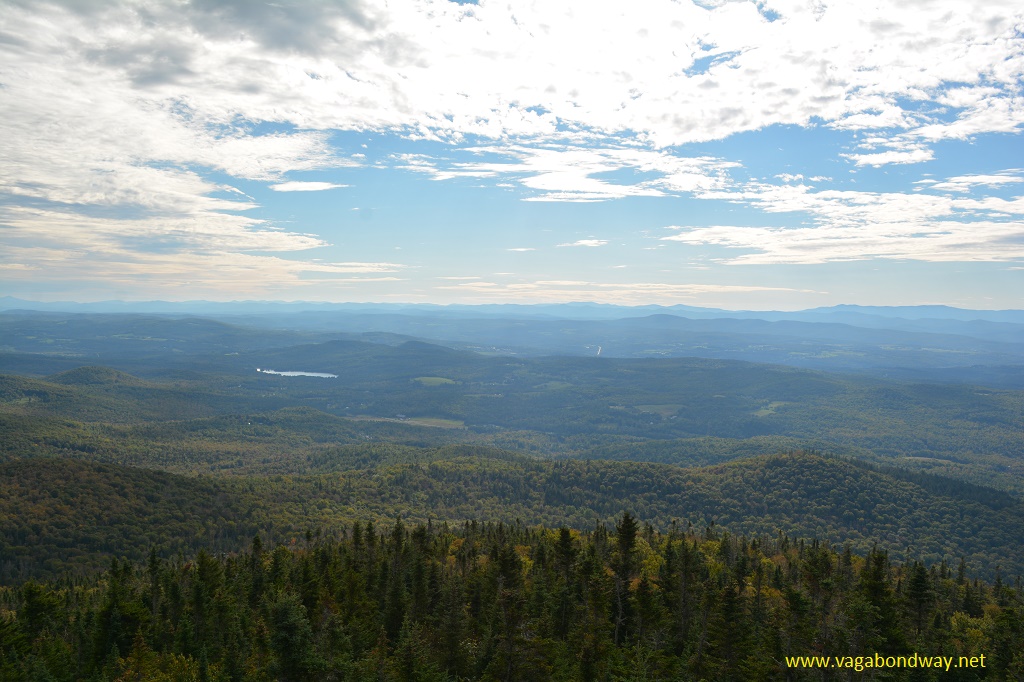 …during both the day and night.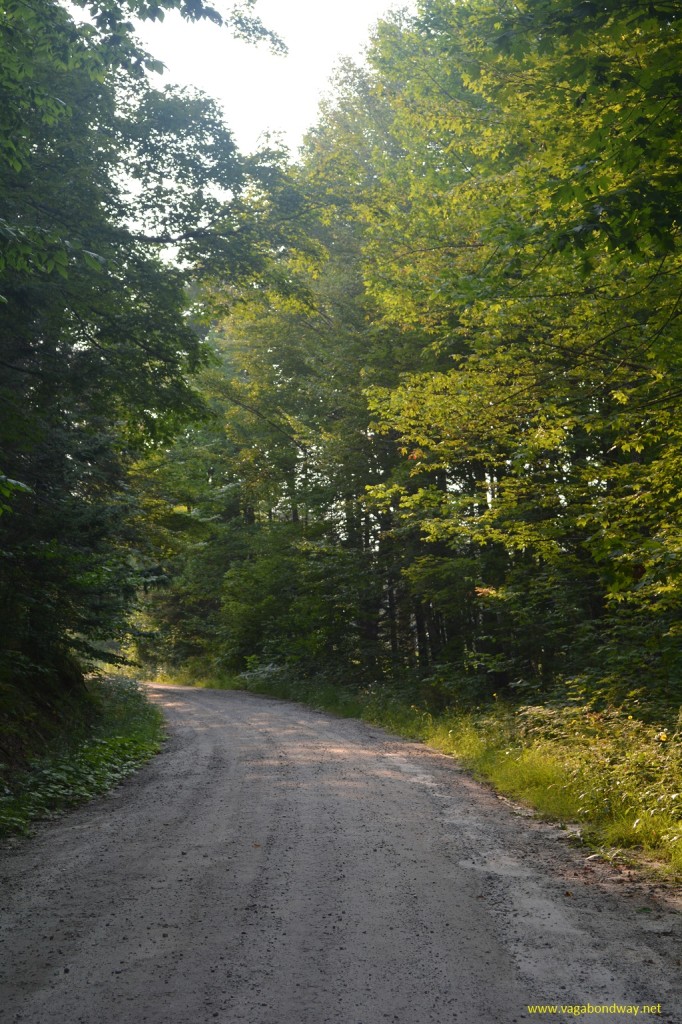 Fall is one of my favorite times for strolling. There is something special about being able to walk out your door down a country road.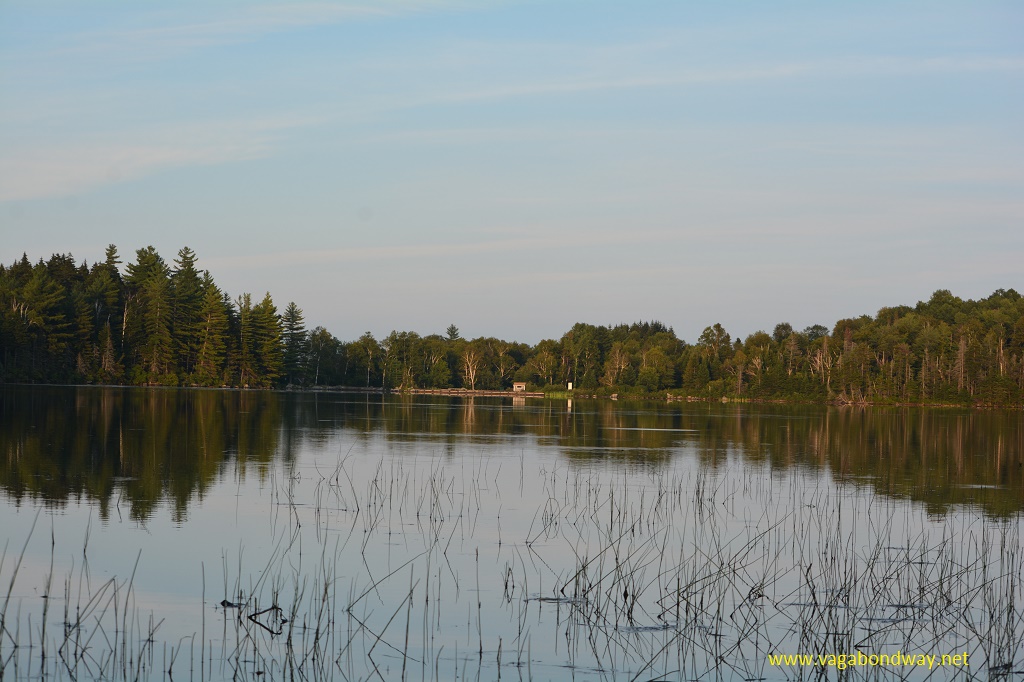 This fall we've been trying to get as many hikes around the pond as possible. I never tire of walking around the pond.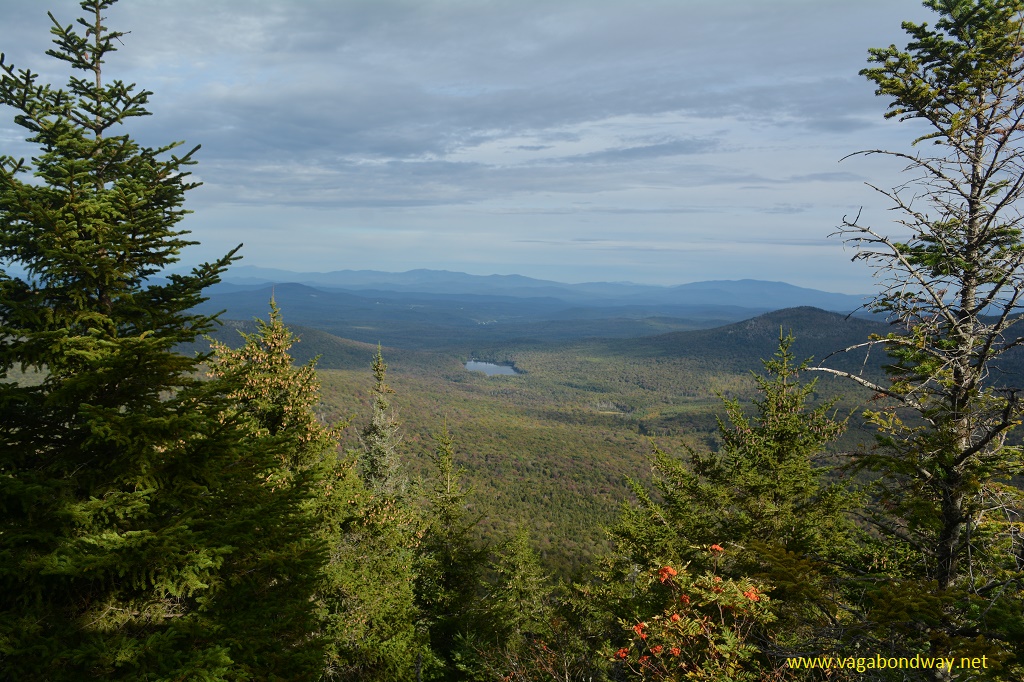 And finally after living here for three summers, we hiked from the lodge to the top of Spruce Mountain. Hurray! This photo was taken from the top and the body of water is Noyes Pond.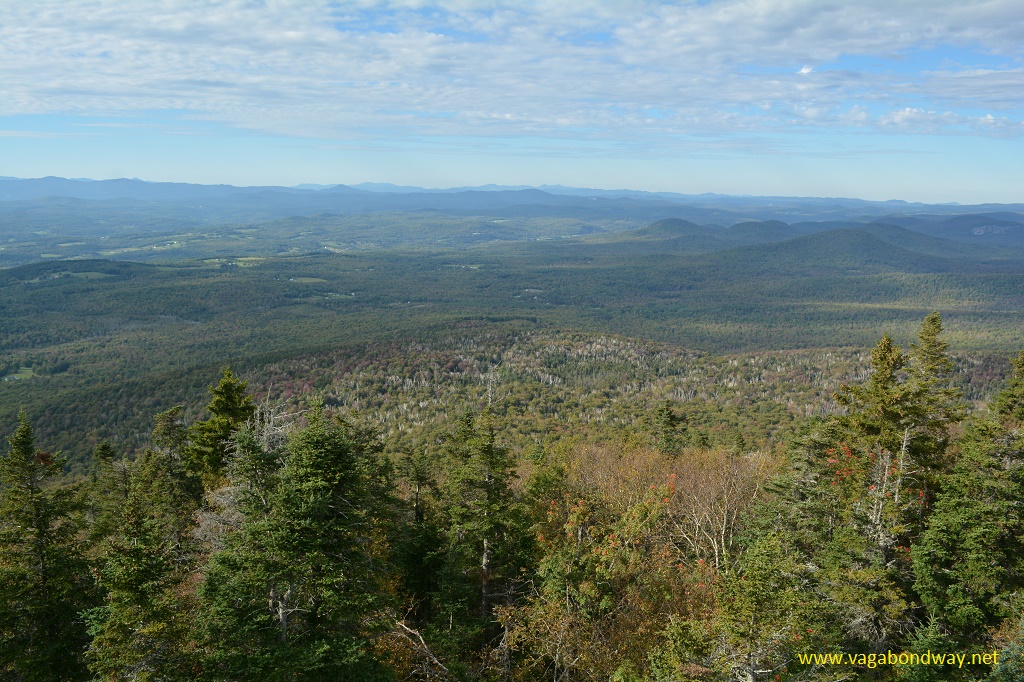 I just love the views of the 27,000 acre Groton State Forest.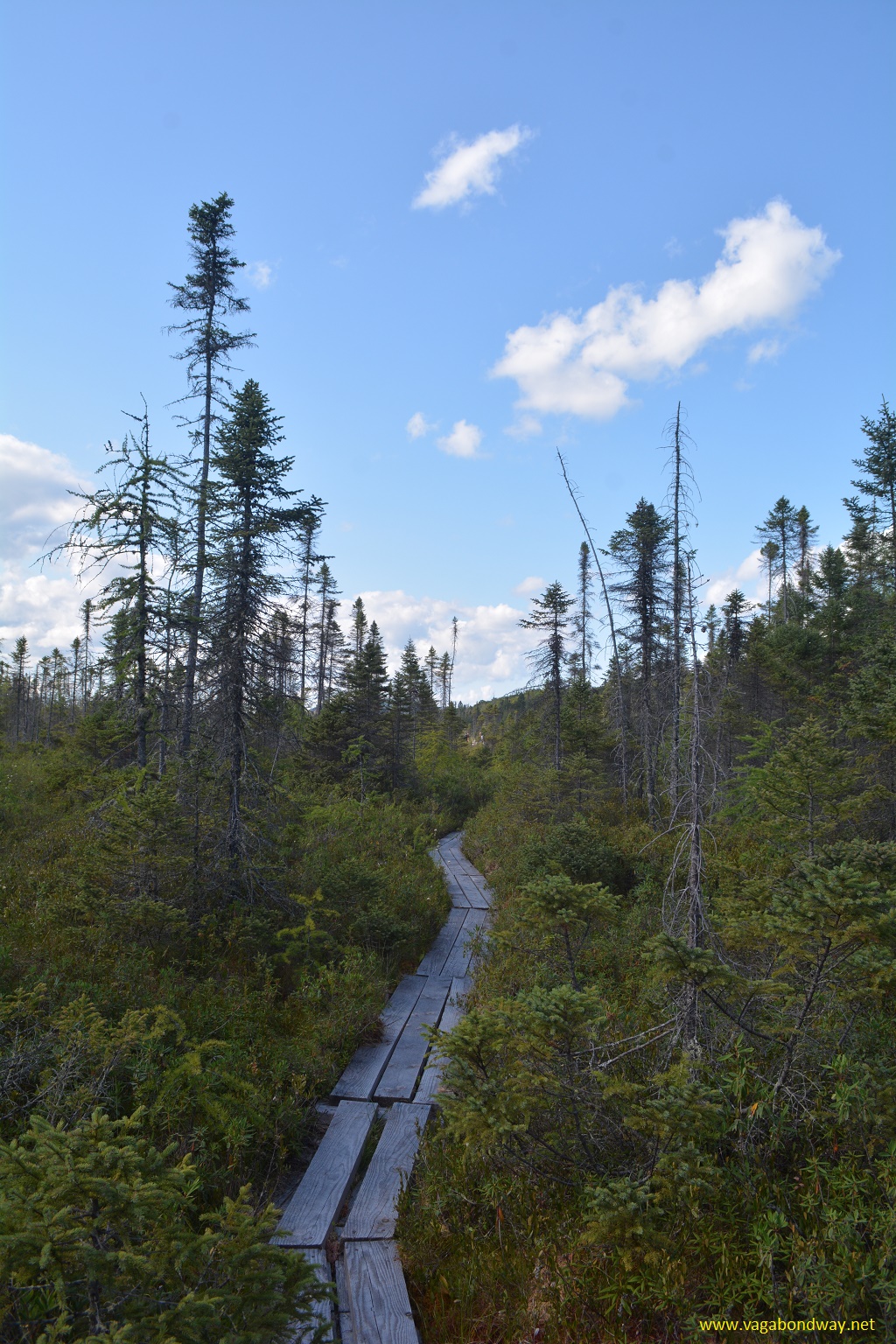 So much hiking to do! This is also one of our favorite hikes in the Groton Forest…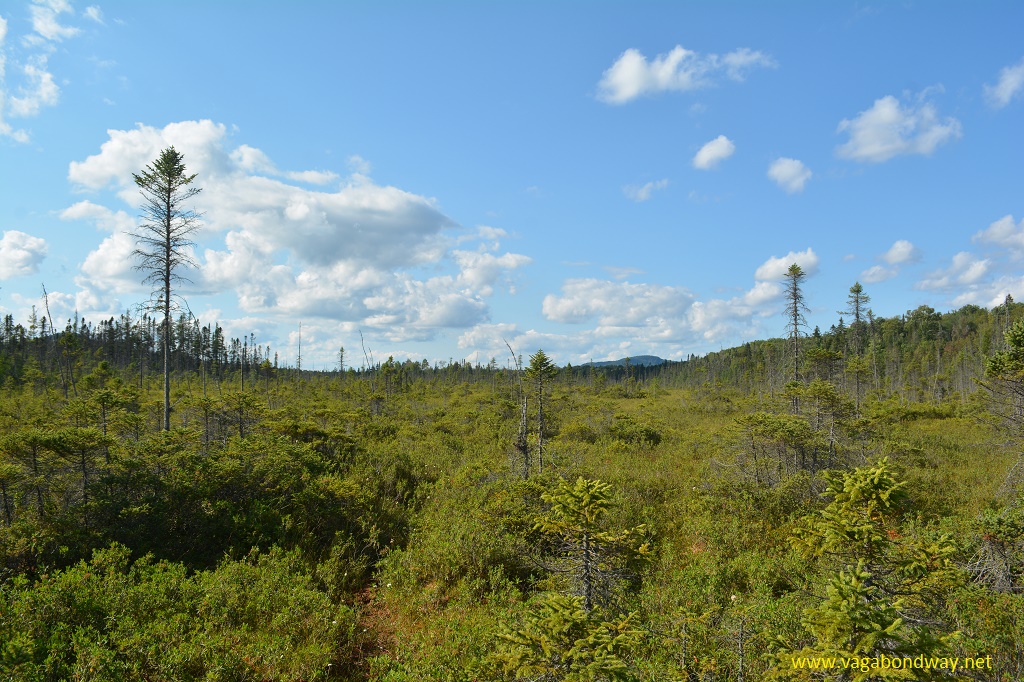 …The Peacham Bog trail. If you have not gone, it is home to a very unique ecosystem and well worth any effort to visit.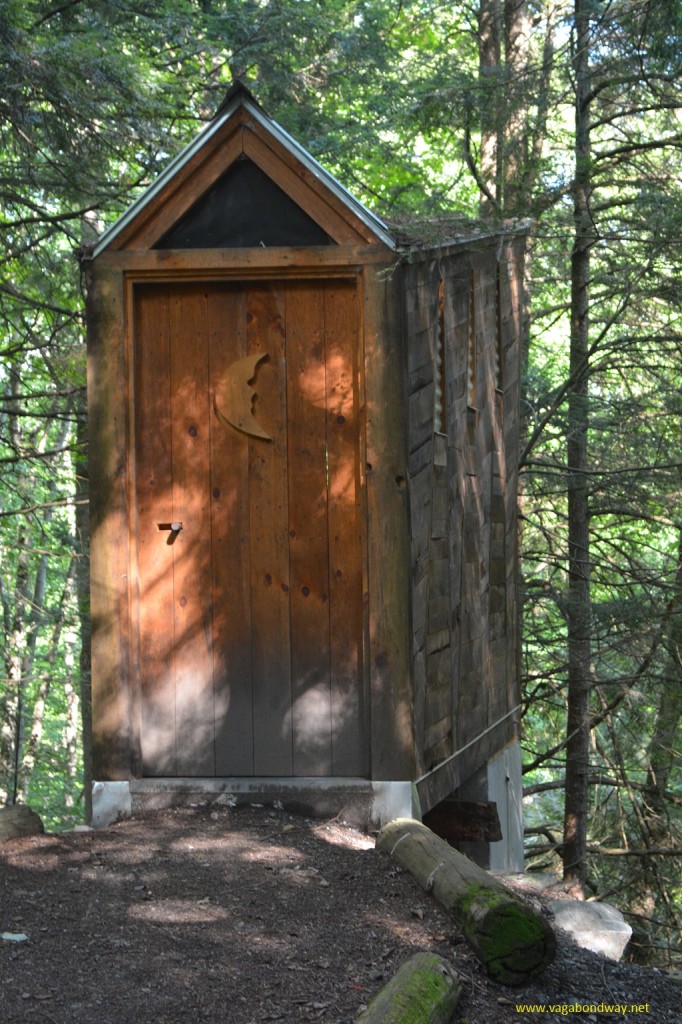 Hiking in a small forest park by Vermont's capital, Montpelier we found the cutest outhouse I have ever seen! Hubbard Park is an amazing forest park adjacent to the city. If only all cities had a space even an eighth as nice as Hubbard Park how lucky we all would be.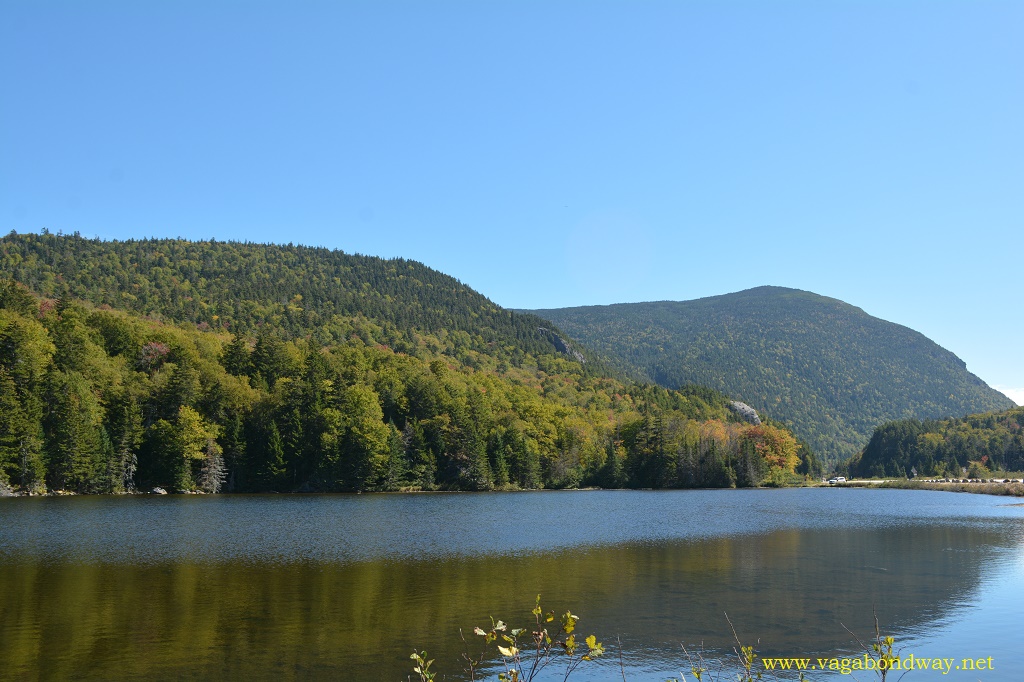 As we live so close to New Hampshire, we also crossed over for an awesome lunch spot and hiking.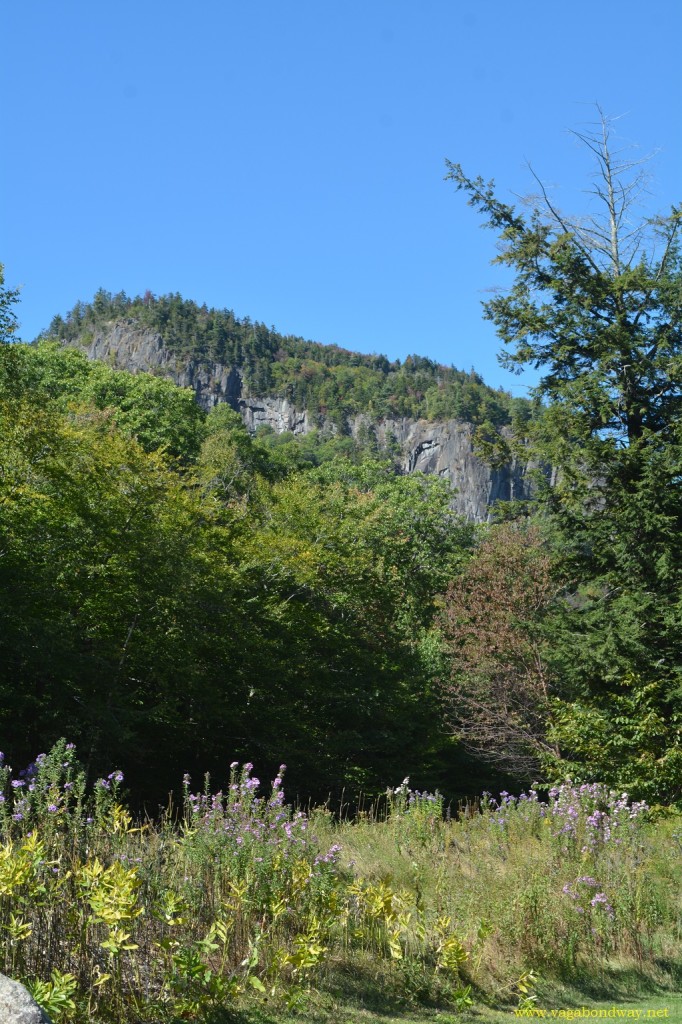 By good luck, we picked a trail to hike up and around these cliffs.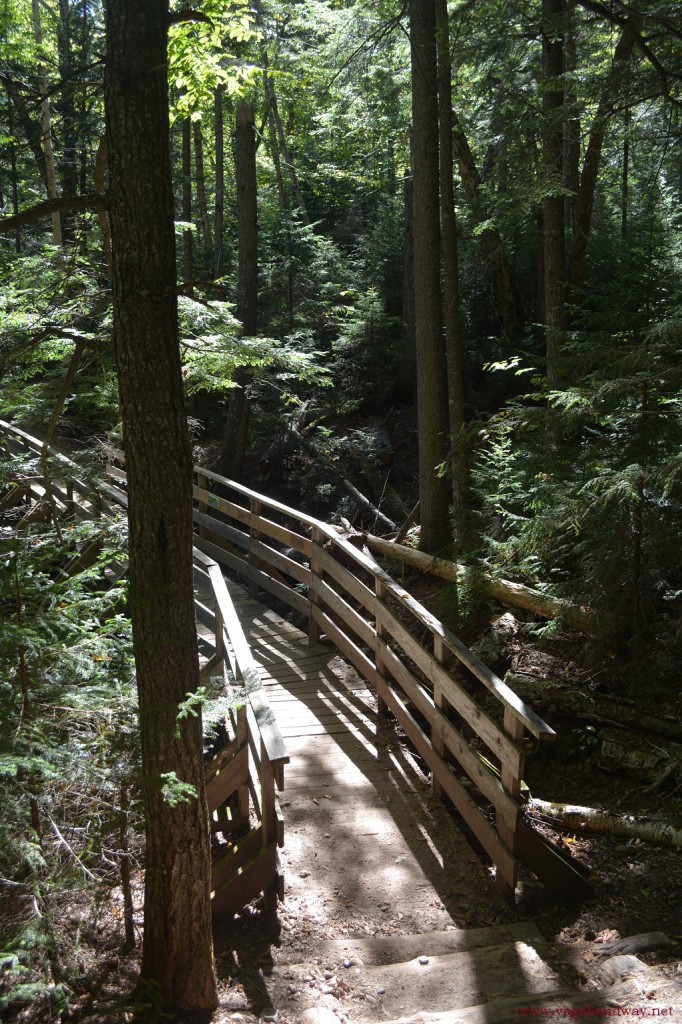 These last three photos are all part of the Frankenstein and Arethusa loop trail in Crawford Notch State Park, NH.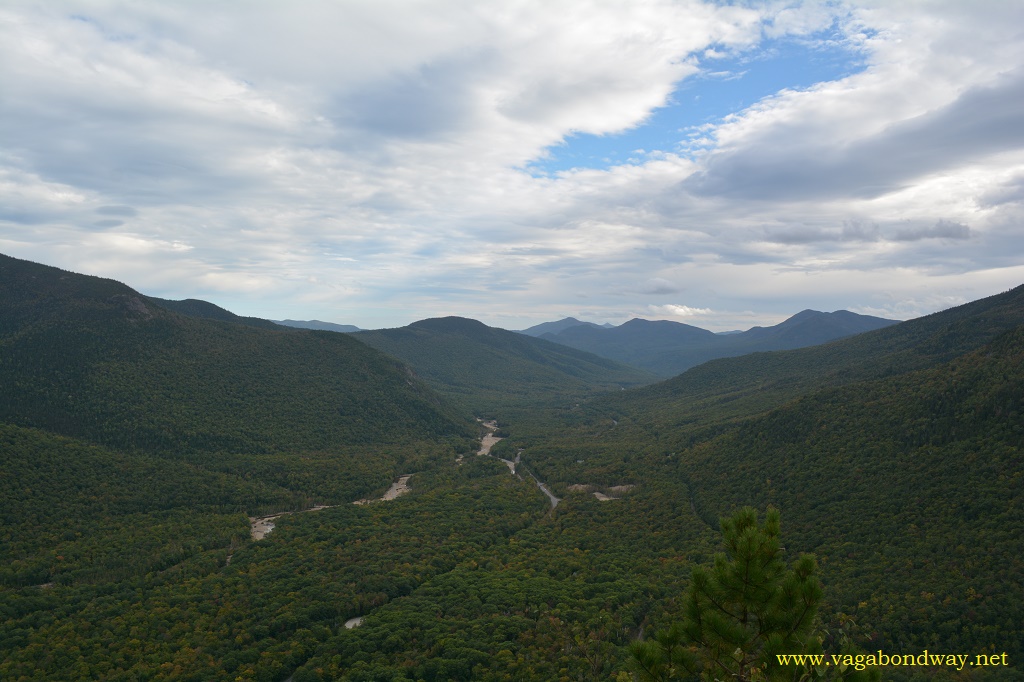 I don't take for granted living in the Northeast for fall. People travel from all over the world to visit New England and see it's beautiful colors. To me, being a traveler is not always about crossing an ocean to go somewhere I cannot read the menu. I like to be in different cultures just as much as my own. And right now, I live in a beautiful area and I am very thankful. So whichever part of the world you might find yourself living in at this time, what's in your back yard? Have you been out on a hike lately? Had a picnic? Looked for frogs?  If you live in the Northeast, fall only becomes all the more reason to get outside for a hike. Because wherever you are, this season will only ever happen once, and you don't want to miss it.
*     *     *
If you go:
Go hiking! Anywhere! Here is the info for the hikes mentioned.
Seyon Lodge and hiking trails (pdf link)
Groton State Forest Map (pdf link)
Peacham Bog – number 14 on the map (pdf link)
Hubbard Park, Montpelier, Vermont
Crawford Notch, New Hampshire (pdf link)
 I also wrote a full post on the Welch Dickey hike in NH which was amazing and would be another great hike to do. And if you are not sure which gear to get, check out this post.