Oh my goodness – were we able to do some cool things during the month of July! We are so thankful for this opportunity to spend so much time in Borneo, Malaysia. Some days it's just like, pinch me, is this for real?! But actually don't, or even sit too close for that matter because it is just so hot and usually my entire body is dripping sweat. Like so much it runs down my legs and makes my socks wet. It's a small price to pay to hang out and see all these unique, amazing, wonderful, often found only right here wildlife. For the month of July we spent 26 out of the 31 days of July in national parks. We've seen proboscis monkeys, viper snakes, silver leaf monkeys which are only to name a few of the animals that are found in Borneo.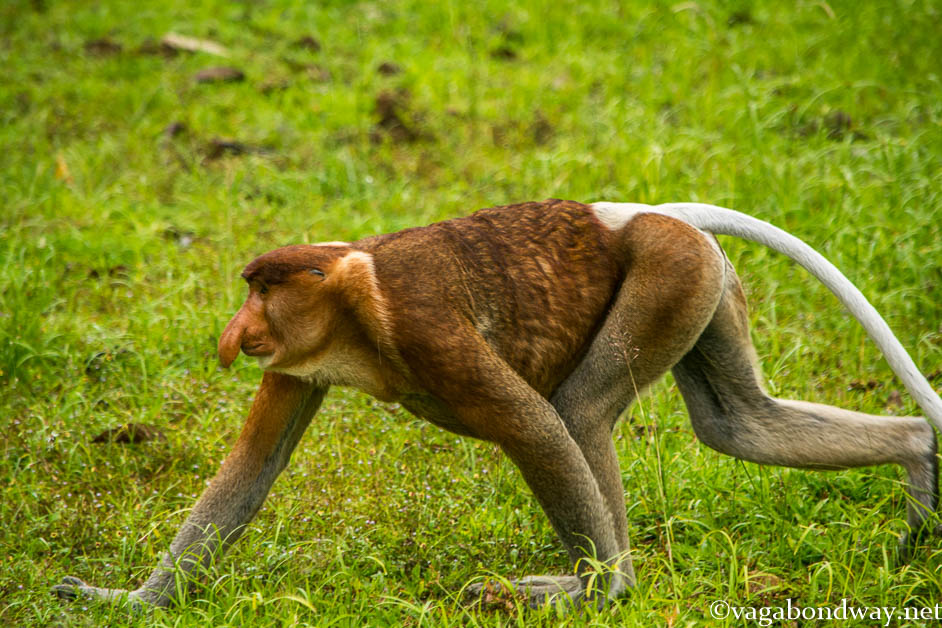 Overall traveling around Malaysia, Borneo has been so great, affordable and easier than I thought prior to coming here. Some ways we have helped to save on the budget this month are: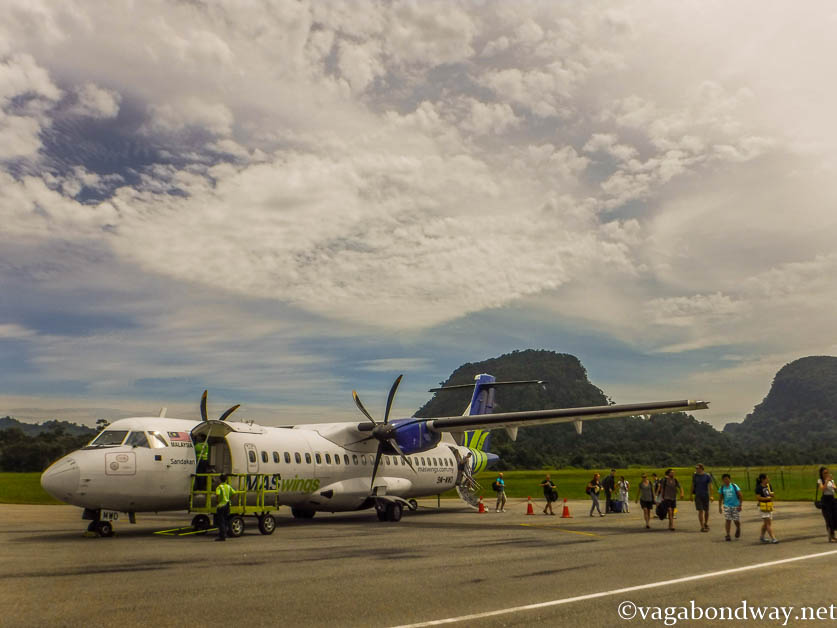 Booking flights
ahead of time and saving a bunch with promo rates. This has also been a significant time savings: 15+ hour bus ride or 1 hour flight for roughly the same price? Hmm…I'll take the flight! (At least in some of these instances, sometimes it's nice to have long bus rides too, it all depends on what you are trying to get out of the experience.)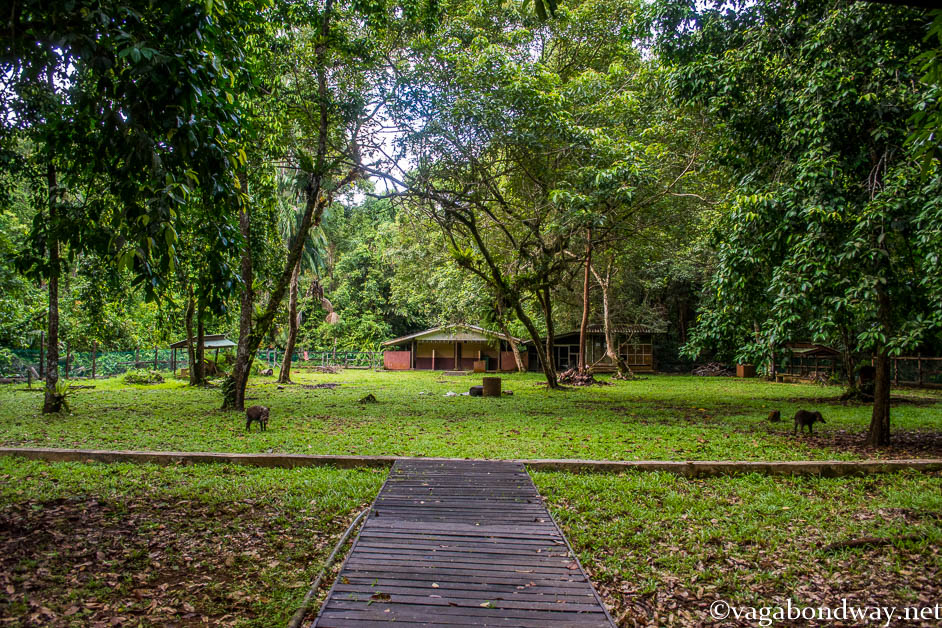 Camping. What!? Ok, so we did only do this one night, but for that one night we paid ~$1.23 USD pp. Yes- now we can justify carrying the tent around!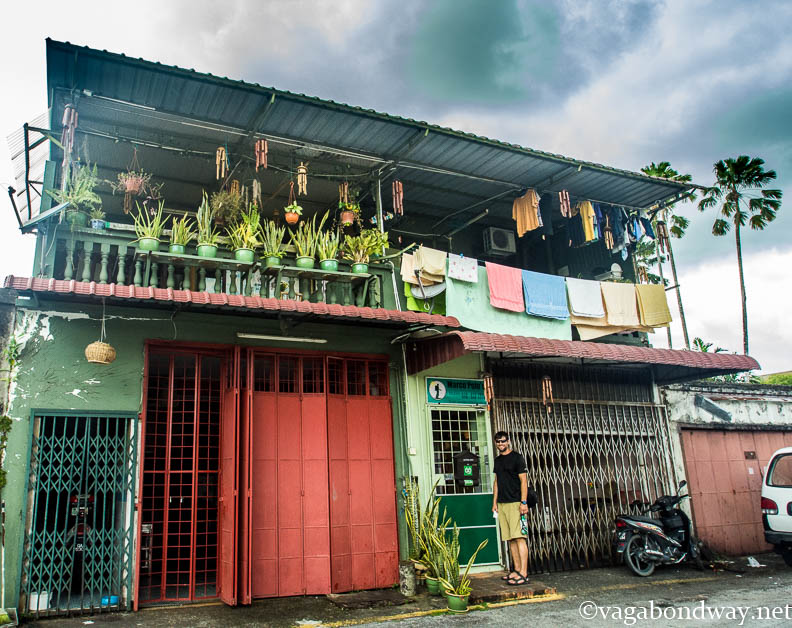 Finding a room with breakfast. This is not the end all, but having even coffee/tea and toast is still better than nothing. We found Marco Polo's Homestay in Kuching for $12-15 USD per night, booked through Agoda and we just loved it there!!! We didn't want to leave. It had everything you want as a traveler: nice place, nice people, clean, safe, good wifi and a decent breakfast plus other services. Just a really enjoyable place to stay and we highly recommend Marco Polo's Homestay.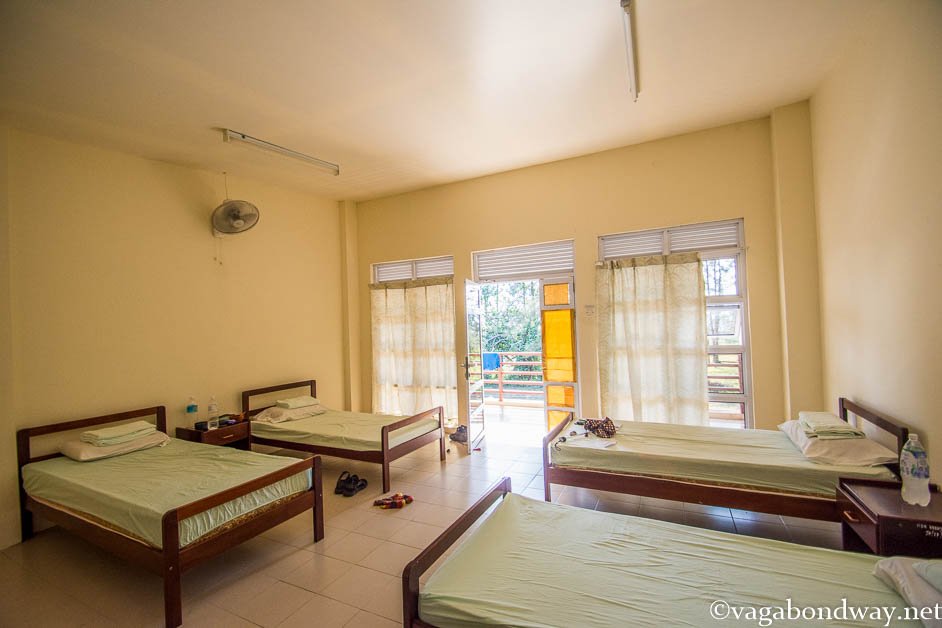 Booking our own park excursions. Malaysia is so great for independent travelers. Buses go almost everywhere, and compared to a lot of other Southeast Asia countries (like Indonesia) Malaysia is relatively hassle free. You can pay crazy high rates to take guided tours to national parks (and in some instances, paying for a guide can be well worth the money and we do that too sometimes) but you can just book your own accommodations in the parks and go on your own to a lot of parks here. Hostel rooms are usually $15RM per bed, or you can rent the room for $40RM per night, about $9.87 USD. The photo above was from Similajau National Park.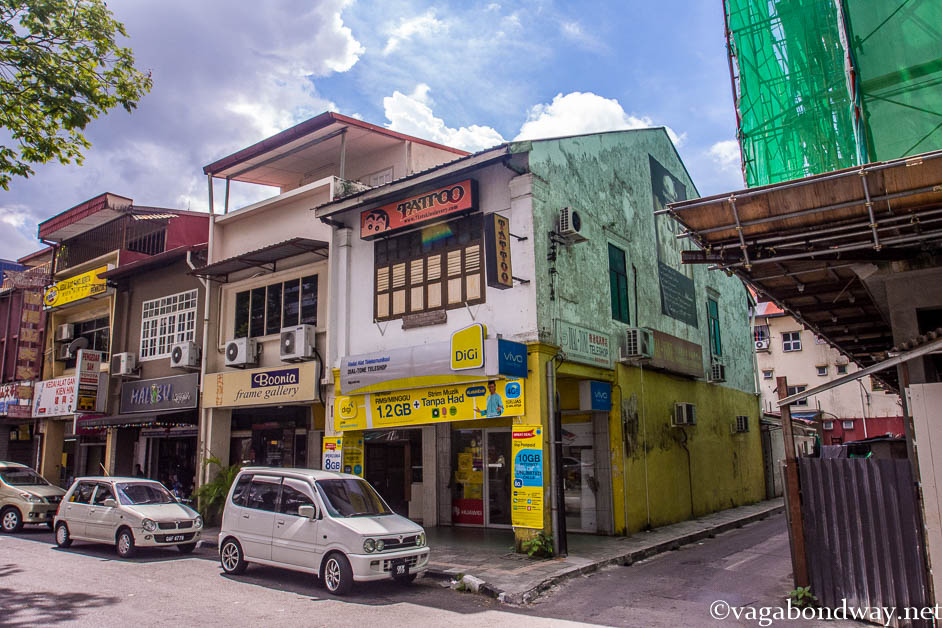 Buy a local SIM card. For $25 RM, or about $6.17 USD, we got a local SIM card with credit. Such a convenience!!! Then we can call ahead to places to try and gather any tips before we go or to try and book accommodation. In Mulu, where there is barely any internet, we were able to make our advance booking to stay at D'Cave Homestay. This was next to Mulu National Park and we thought it was the best value accommodation there and loved meeting Robert, Dina and their son. (More posts coming in the future about Mulu! 🙂 )
So for the month of July we spent….drum roll please…oh wait, we don't have drums, but we do have Chris taking note of this sign that warns of macaques attack…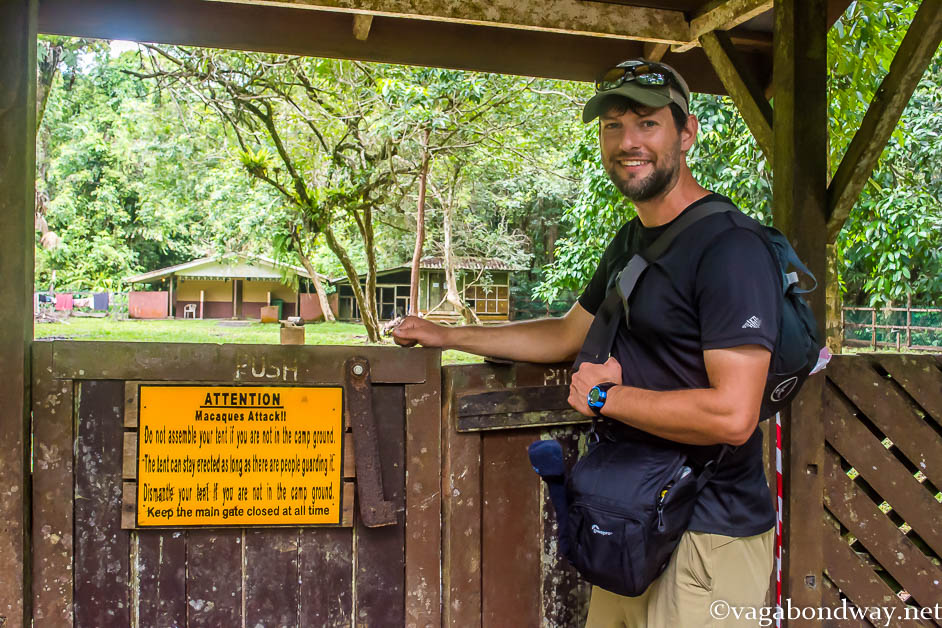 We spent: $1606.59
Which breaks down to $51.82 per day for both of us or $25.91 per day, per person.
You can click HERE if you would like to see the full excel spread sheet.
And that was July. If you want to compare June's budget, click here. We still plan to be in Borneo, Malaysia a couple weeks more and then heading over to main land Malaysia, maybe with a quick stop into Singapore, or maybe not. We'll see later.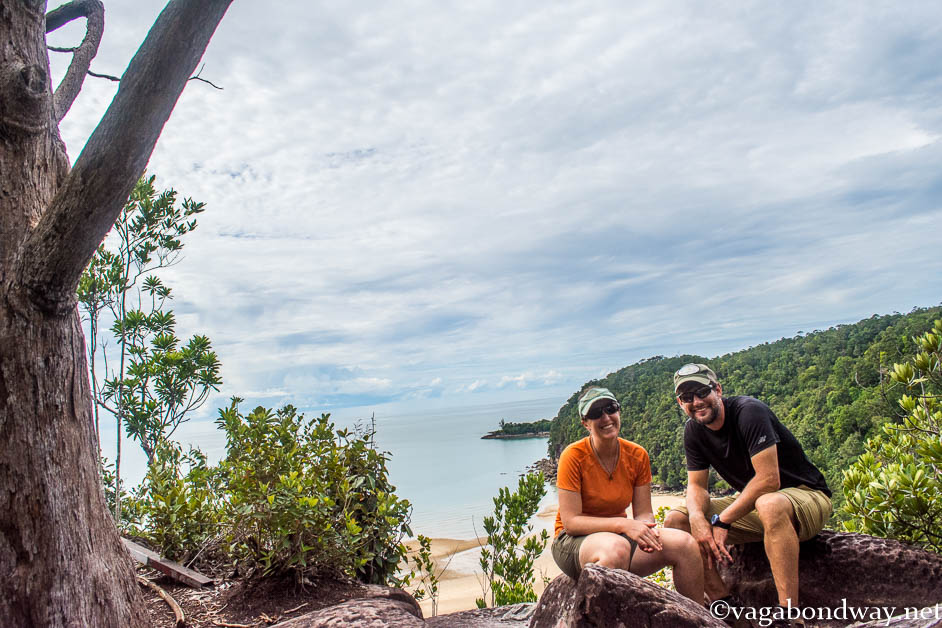 Hope you all had a wonderful month of July and we'll see you out there!
* Announcement! We're starting a new series on the site called My Story. What kind of traveler are you? How long have you been traveling? Do you maximize your vacations? Have you been able to take time off work? We want to hear from you and share your story! Please email: tiffany@vagabondway.net for more details. 🙂 
** Plan on traveling soon or making a purchase from Amazon? Please consider using the links on our resource page. At no cost difference to you we will earn a small commission to help keep this site running. Thank you so much for this thoughtful gesture.