Hanging out in a pool on the Gili Islands at the start of our trip over seven months ago we met Raji. We immediately hit it off and have been staying in touch ever since. She had been living and working in the United States for a number of years but talked so fondly of her home country Nepal. I asked her if she would be willing to write a post to share with everyone here about Nepal. I am so grateful she agreed because I did not know a lot about Nepal myself. So here is an inside look from Raji about traveling in Nepal with her family. In case you need a little reminder of where Nepal, here's the map below and I hope you enjoy. (Also exciting insider info! We head to Nepal February 14th!) 🙂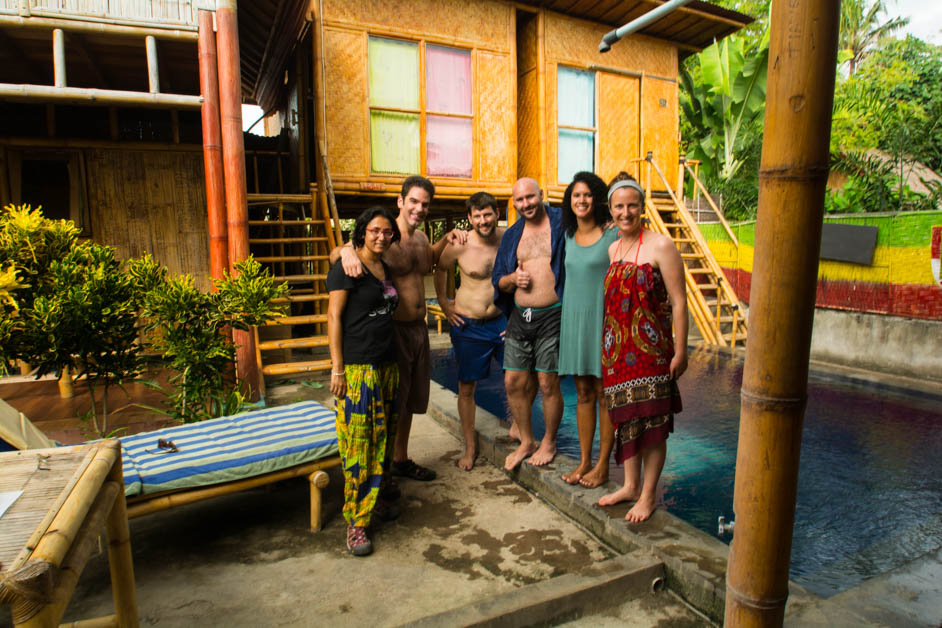 Raji standing to the left in this photo wearing the pants. Also seen in this photo standing next to me and wearing the green dress is Rebekah Dawson who has so far written four posts about hiking in Langkawi, hiking in Penang, hiking in Krabi and these hiking tips. 🙂 The great thing about travel friends is we are always traveling and have lots of ideas to share with one another!
Enter Raji to take us on Nepal road trip: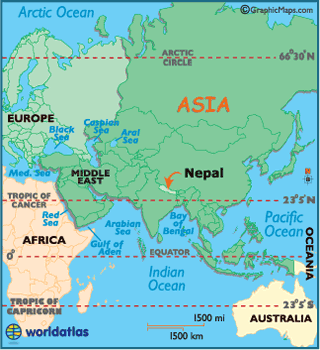 After living in New York City for 7 years, I decided to move back to Nepal after the 2015 earthquake. Along the way starting in April of 2016 I traveled through South East Asia for three months. When I came back home in September to be with my parents for the holidays my parents and I planned to go on a road trip.
My father wanted to go east where he hadn't been since his first couple of years in the army in the late 70s when he was stationed in Ilam and Itahari. I had been to Itahari but as a baby in my mother's arms. My mother wanted to visit Biratnagar and Janakpur and show us the schools she had gone to for her primary education. I wanted to see as much as I could but also spend some leisurely time in Ilam.
The last three months of the year are my favorite time to be in Nepal and October and November also happen to be the most festive time for most Nepalis. With Dashain, Tihar and Chhat in succession, there is a sense of cheer and celebration that is palpable, more so, I realized while traveling. The weather is amazing, the skies are clear, mountain views bountiful, marigolds are in full blossom and so are cauliflowers once it's December but I digress here!
The itinerary was to take the BP Koirala highway that joins Kathmandu to the eastern parts of Nepal via Sindhuli rather than taking the usual southern route out of the city. I had never been on this road and I had heard a lot about how scenic it is not to mention how well designed.
Turns out it was more beautiful that I had imagined.
To say the roads wind would be an understatement. I took a pill to curve my road sickness but I soon forgot about all of that. After years of taking the same highway and being thoroughly acquainted with every bend and turn and drop, I was for the first time seeing a whole different part of Nepal cruising on the best road with a view to match.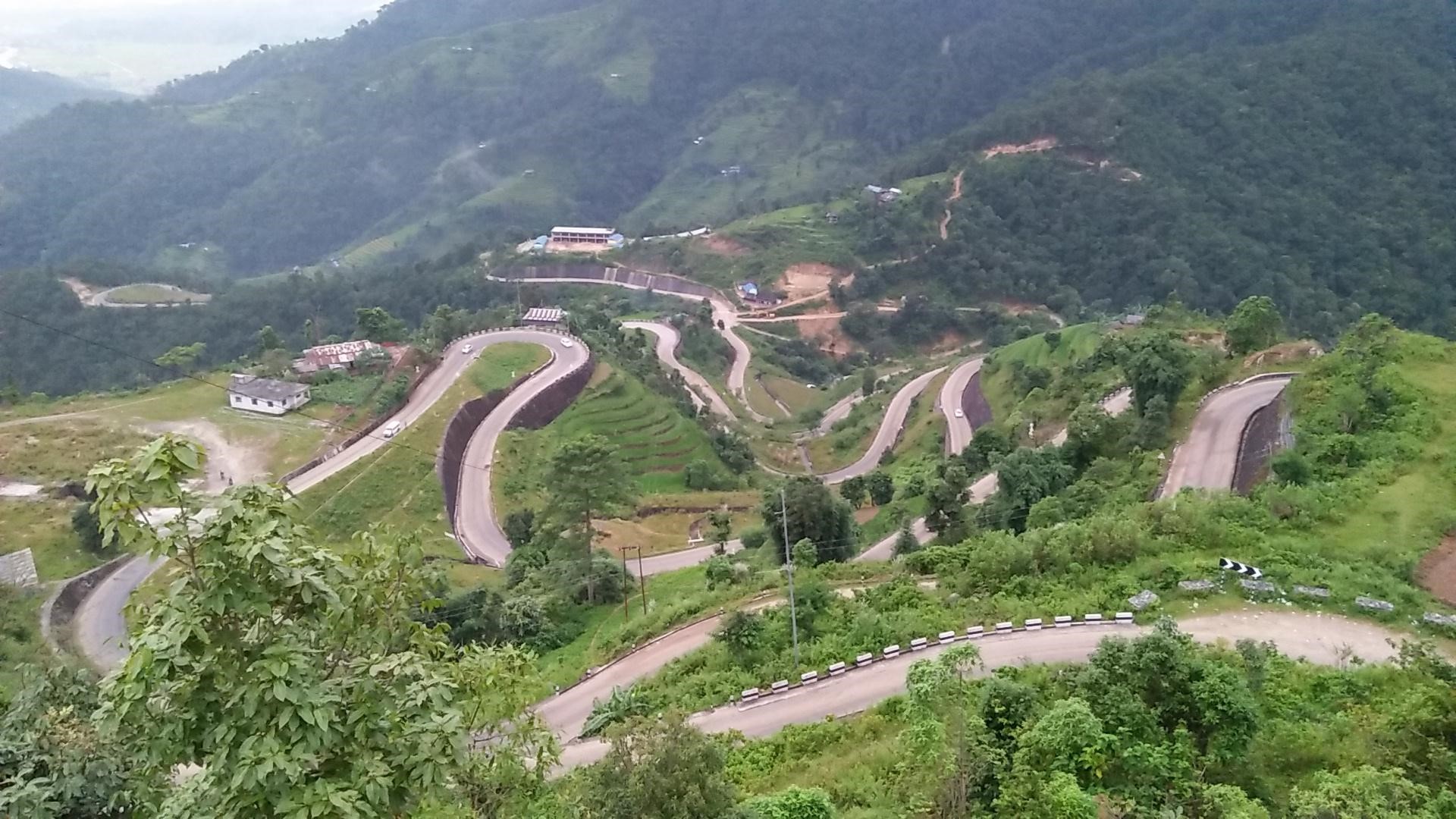 After several up and down several hills the road descends by the river basin around Bhakundo Besi and from then on it gets even more beautiful.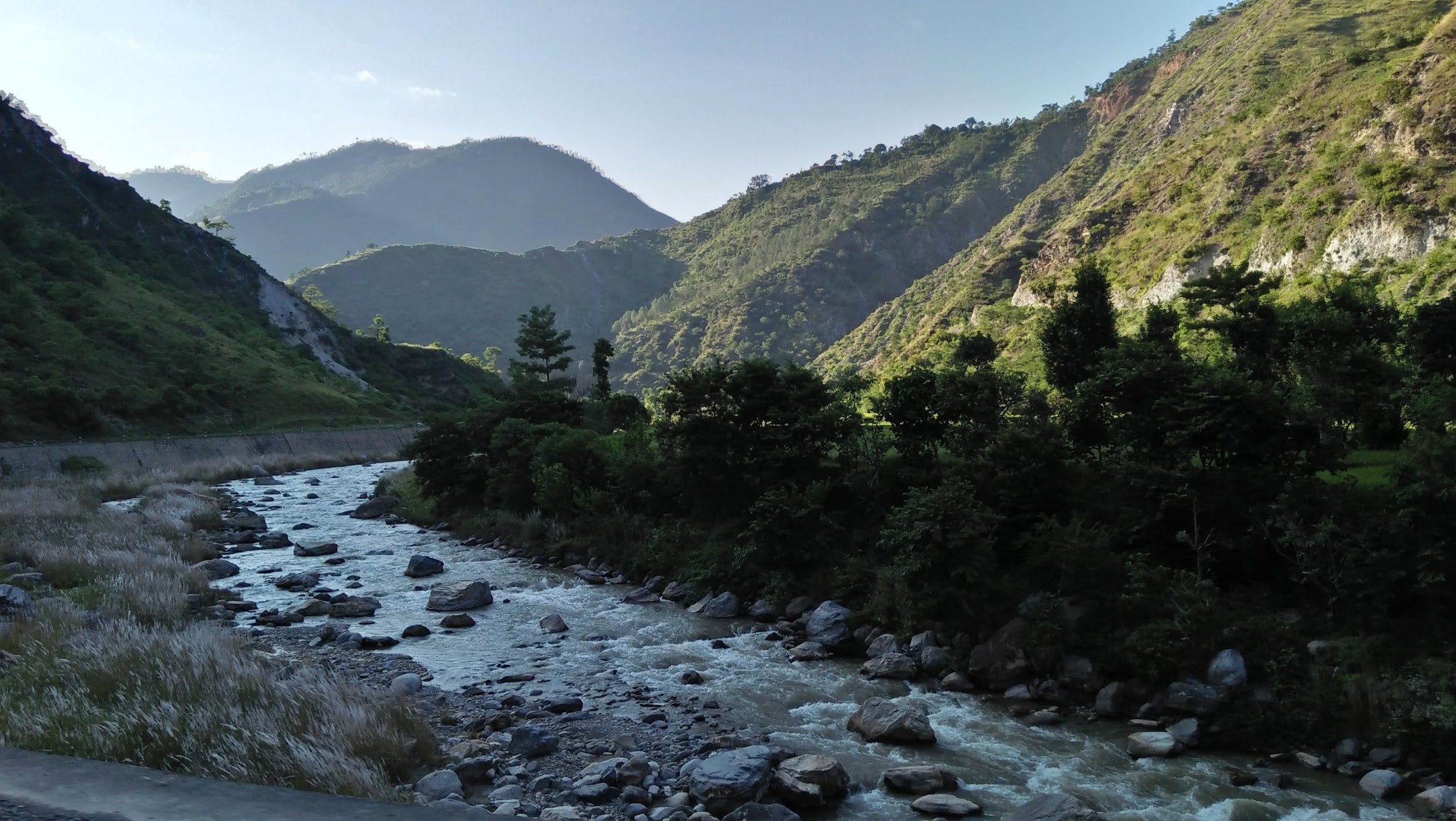 There will be several hanging bridges that you will come across and I highly recommend making a stop and going across if you have time. Because it was Dashain time, there were many tall bamboo swings right on the road sides and we all took turns to go on them.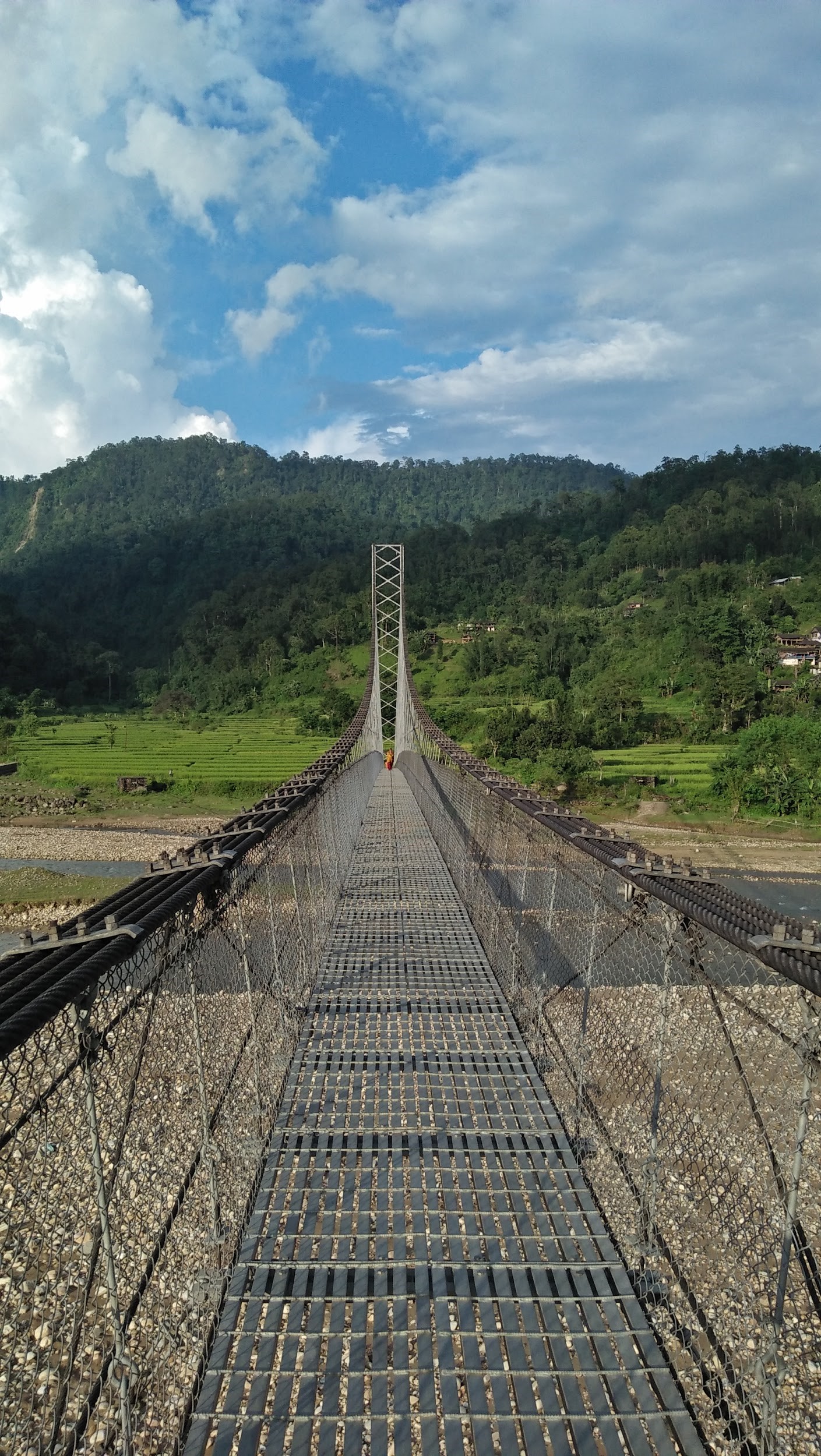 Making our way through Janankpur, Itahari and Jhapa, we drove to Ilam where we planned to stay for 3 nights, relax as well as explore the area. Below is the route we took.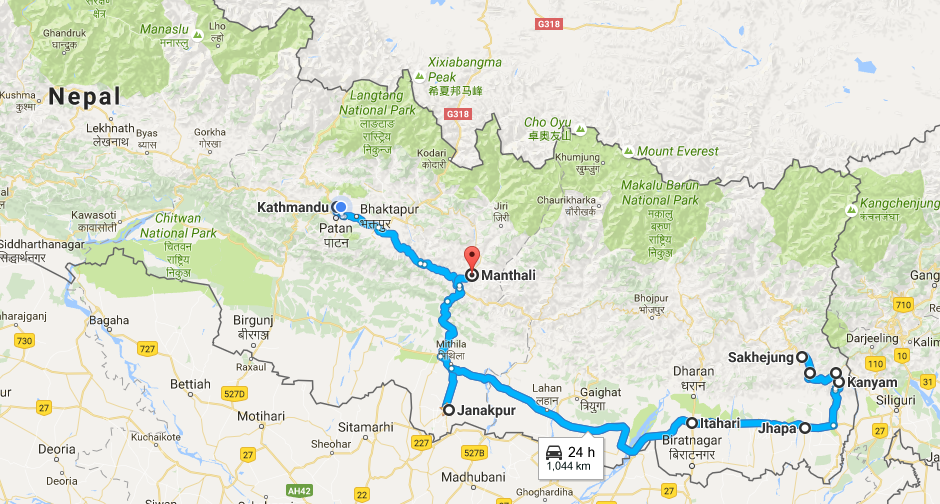 The terrain from Jhapa to Ilam is hilly with winding as you are once again headed North into the hills. The weather gets cooler and foggier and the green hills turn in rolling tea gardens. Our first stop was Kanyam.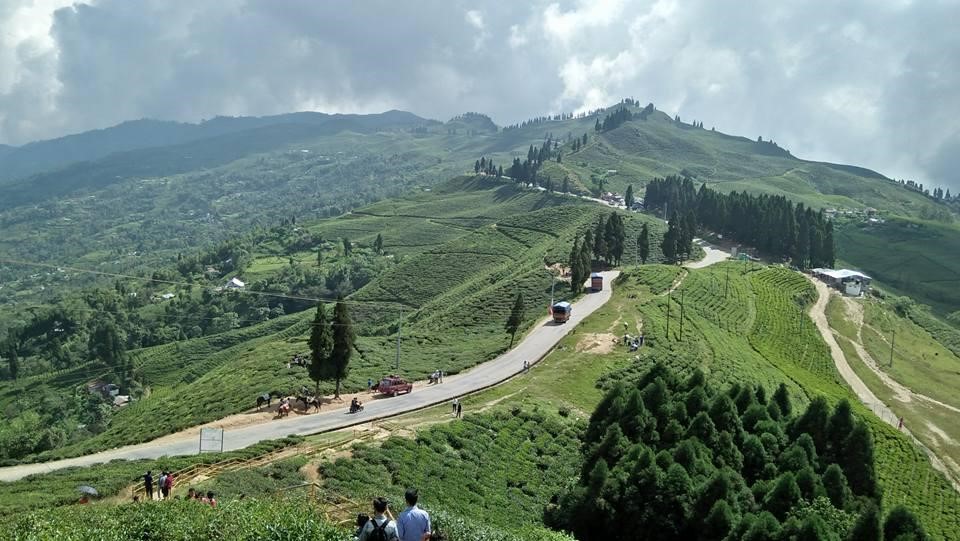 The views are of tea gardens all around with places to stop for tea.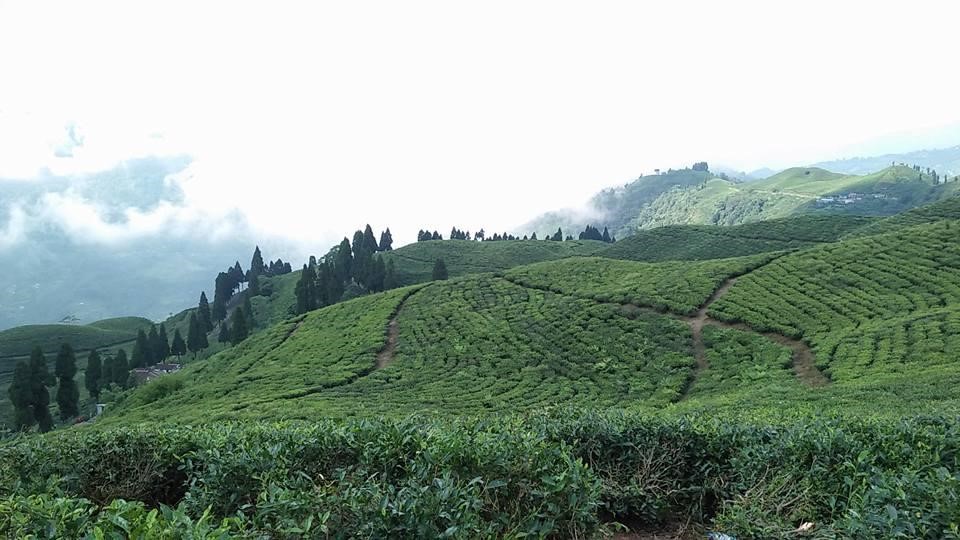 Our second stop happened to be Phikkal. It was Thursday so a big haat (weekly market) bazaar was in process. Since it was right before Dashain, it was probably more crowded than other times, we thought as from sweets to shoes, jewelry to livestock, everyone was out to stock up for the holidays.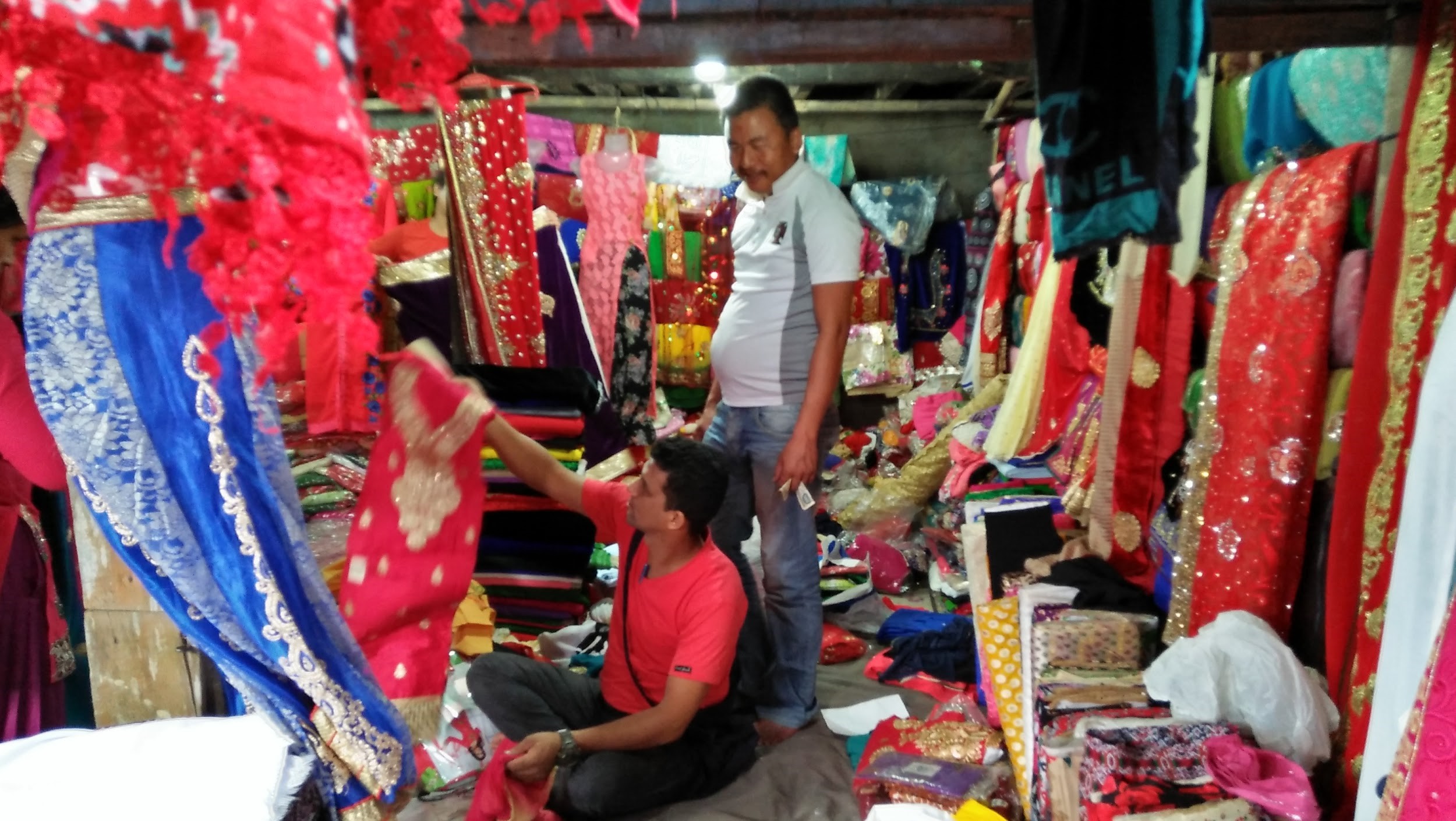 We reached Ilam bazaar in the late afternoon and the hotel manager and owner of Chiyabari Hotel came to get us. I had called the hotel a month back and given them tentative dates and he was really helpful about staying in touch throughout the planning. Chiyabari is a bed and breakfast run by a family 10-15 minute hike from the main town square.  The view and the food here was great.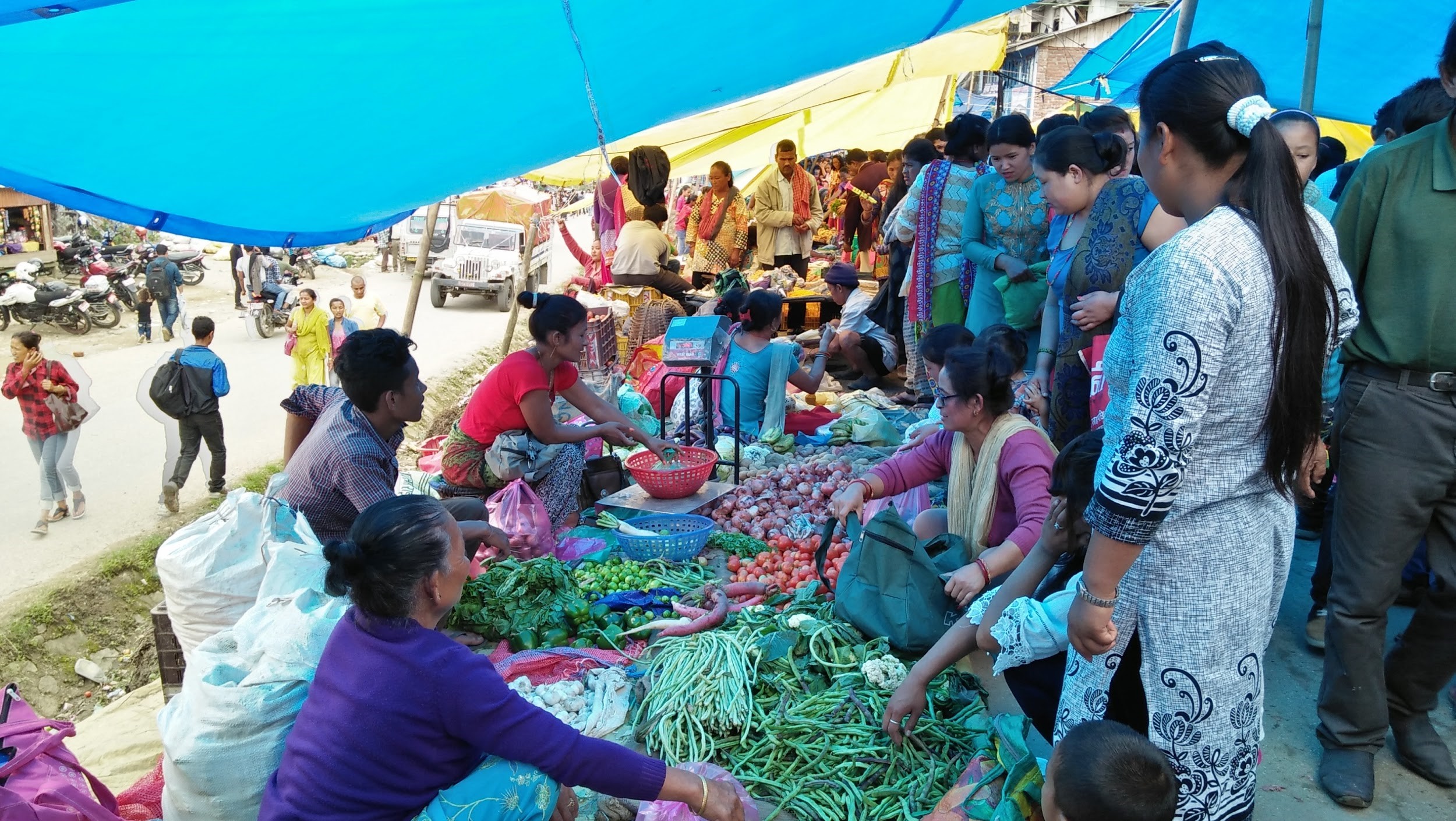 The appetizers were good and the daal bhaat (rice daal vegitable thaali) had the flavor of a home cooked meal. As much as we enjoyed eating out we always hope the last meal of the day to be simple and the daal bhaat there was just that. But if we wanted a punch of heat, Ilam's famous peppers did the job—a fresh pepper heat like none other, you have to taste it to believe the hype, which in this case is true!
The next day, we took the beautiful walk down hill to the town areal as the path wove through tea gardens and into the main market area. We searched several places for daal bhaat but most places said that an order had to be placed early morning so we were pressed to order from their set menu. From my other travels recently to South East Asia, I had realized that instead of eating a huge meal at one place, trying out several places throughout the course of the day was the best way to do a food excursion of the place learning about the local cuisine. So with no daal bhaat around, I proposed we do the same and my parents gave in reluctantly. We had buck wheat Roti/pancake with spicy potato curry and tomato achaar.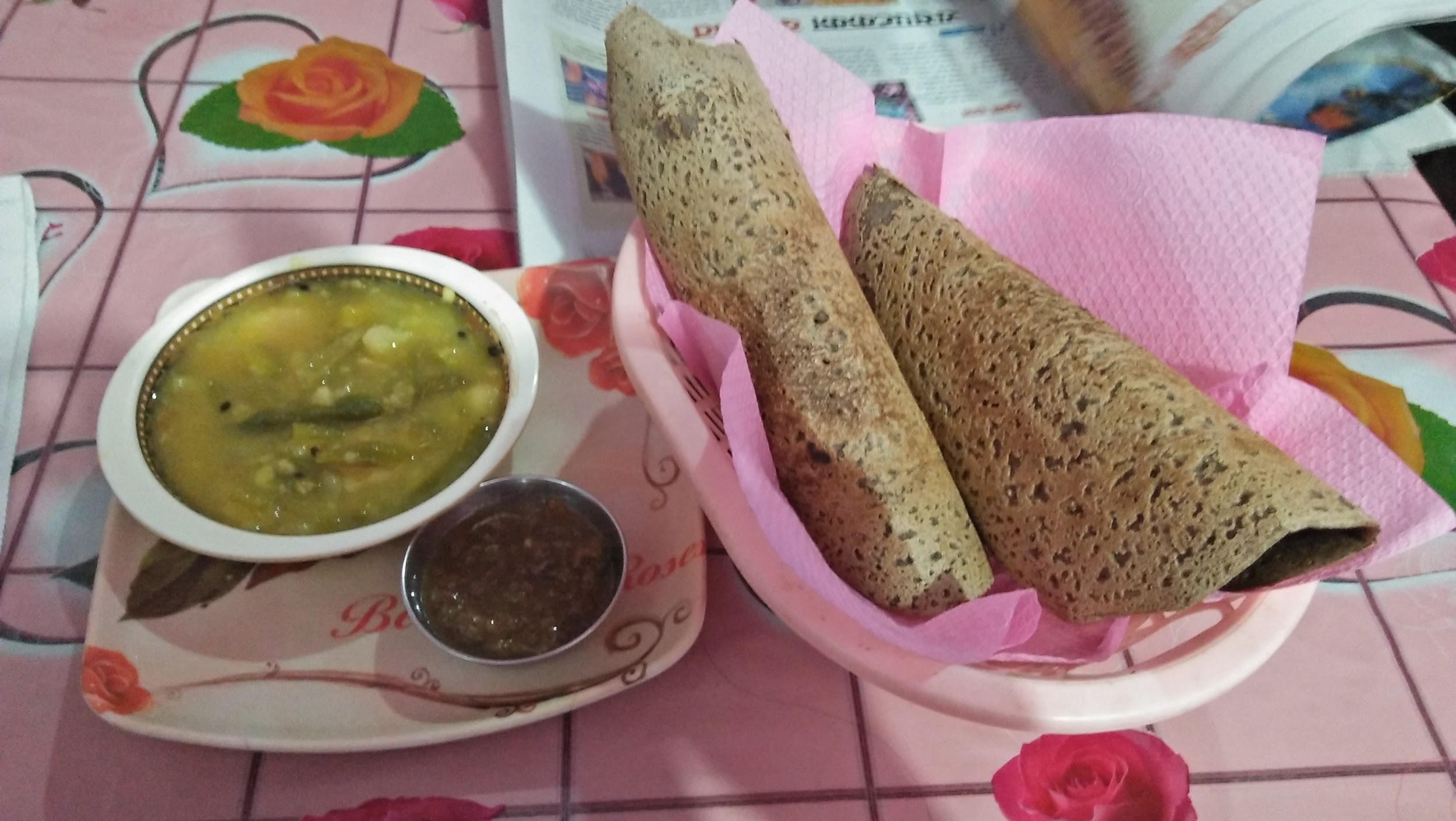 We gobbled up the first order in minutes and ordered more. The rotis were freshly made. We had more vegetarian momos in two different places. We tried local guava, banana and of course tea! After we went back to our bnb and had pan seared pork slices which tasted amazing.
Tea is synonymous to Ilam. It grows all over the district and is exported all over the world. In my household, we usually drink milk tea which is a mixture of CTC (crush, tear, curl) & a bit of golden tip at the end for flavor infused with cardamom, cinnamon twice or thrice a day. We add nutmeg and ginger to that in cold weather. In Ilam, we tried mostly golden tip tea which from what I know is not as processed as CTC and is milder and has a unique flavor. Usually no sugar is added so one can get a full taste of the tea without sugar taking over your palate.
We had tea pretty much everywhere we stopped. One doesn't ever say no to tea!
The next day we found ourselves shopping at a local clothing and tailoring shop that made Dhaka style manually woven cloth local to Ilam. I bought a waist coat and my mother bought a saree, a long piece of cloth draped around in a unique way that is common in South Asia. Like many towns in Nepal, there are many silversmiths and gold smiths that make one of a kind traditional made to order jewelry. Most of these shops were really busy due to festival orders and it was great to watch the jewelry being made.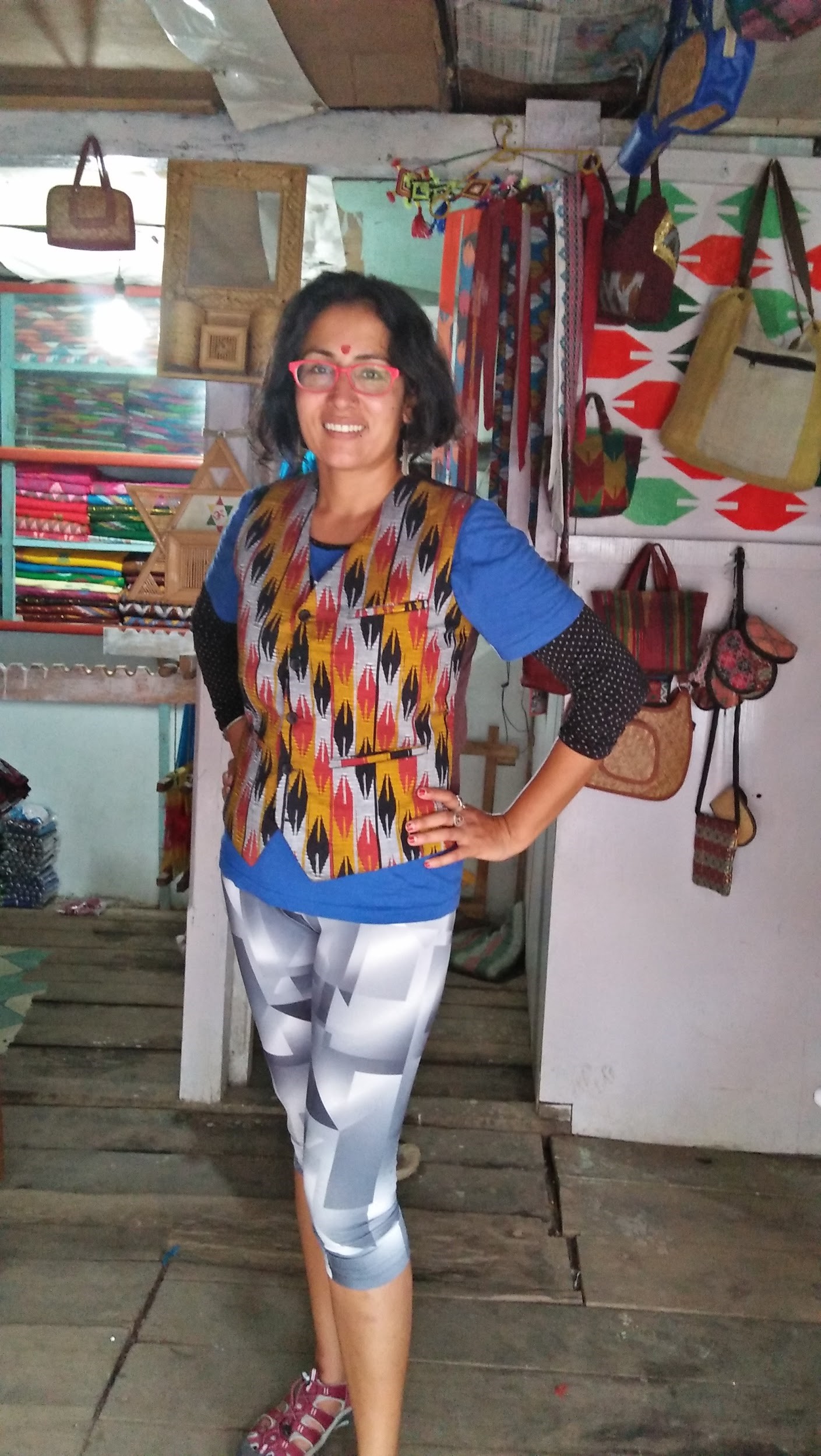 The last day, we decided to drive towards Sakhejung. The road was still full of vehicles taking people home as we were nearing the main day of Dashain. We stopped for lunch at a hotel bustling with travelers eating daal bhaat.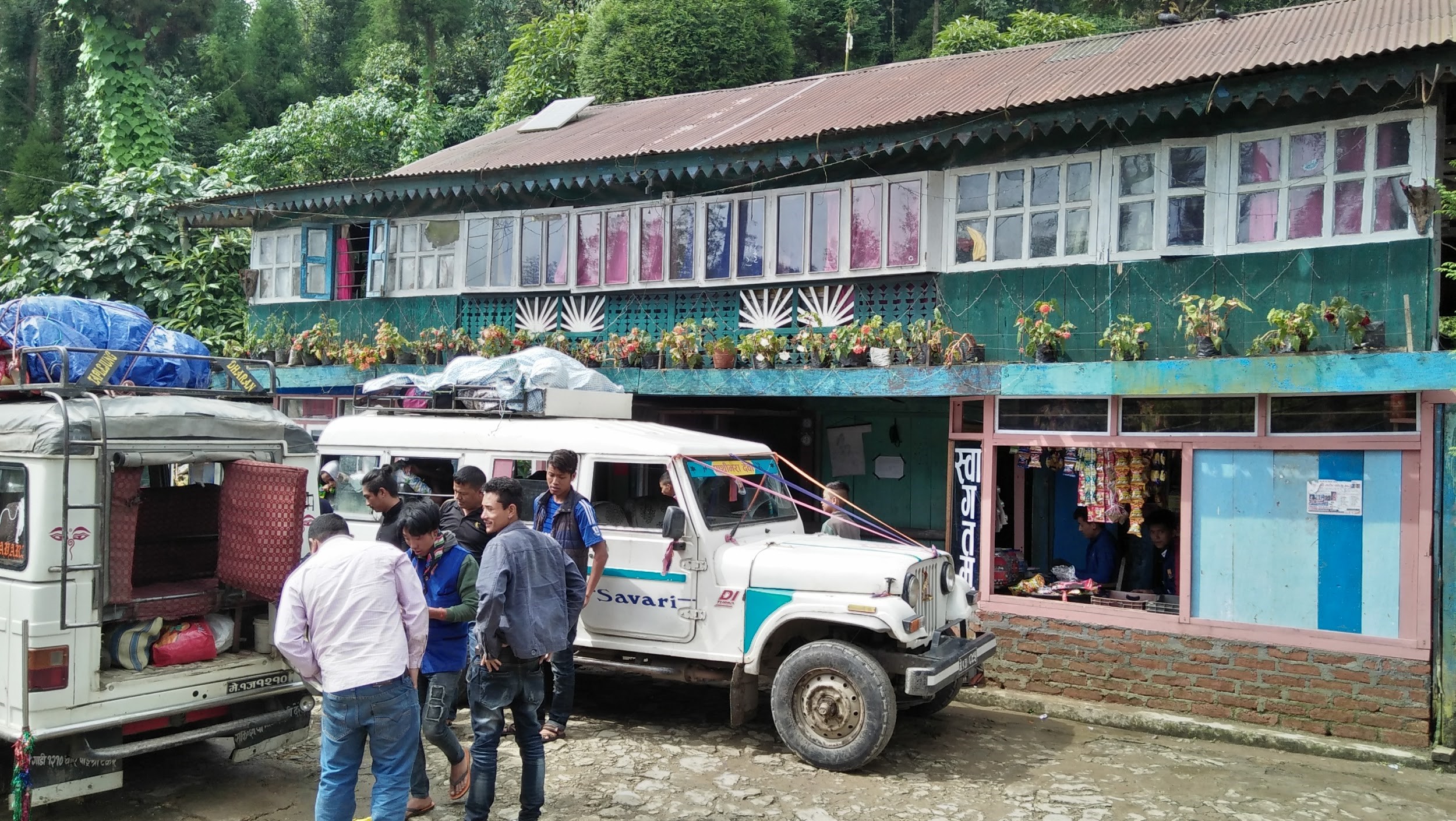 We continued driving and came upon Pauwa Khola, a river in the region. The area boasted Kiwi Farming which we weren't able to locate. But the river was a great treat with water so clear and beautiful in the sun.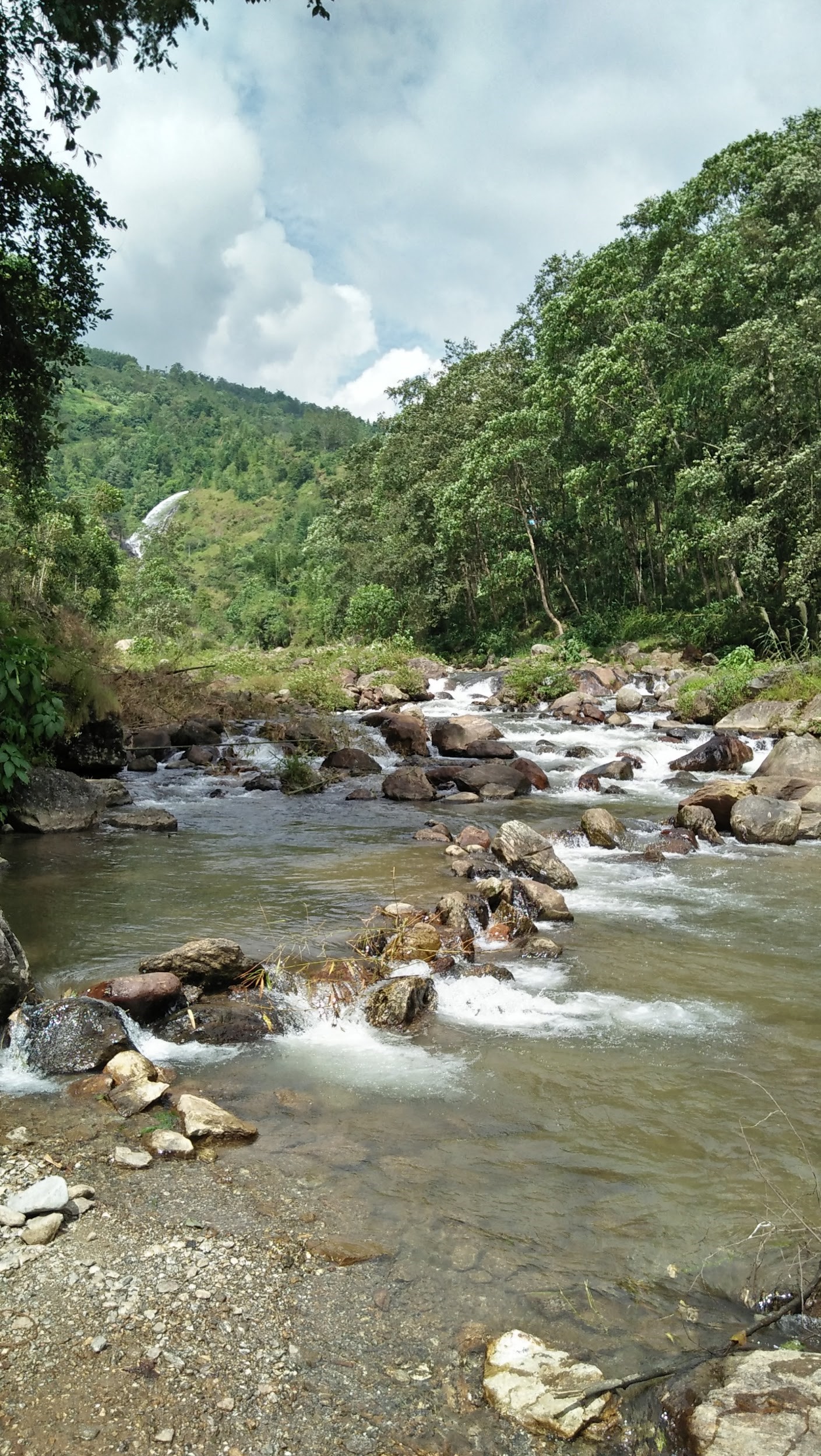 Even if you do not have a car on your own, you can still get on local jeeps and get off at different spots of your choosing and walk to areas with little shops and hotels to wait for another jeep to take you to your destination. The only thing to be careful about is you should leave enough day light when you plan to take the jeep back because like most places in Nepal local buses and jeeps stop operating late in the evenings. Ask at your hotel and at local bus stops to get the most up to date and accurate information about transportation pattern in the area you are visiting.
As you travel through this area don't forget to try the 5 A's of Ilam: Potato, Ginger, Pepper, milk products and Cardamom.  I realize the translation does not have all those words starting with the letter "A" but in local Nepalese dialect they do. You will find them everywhere in the district with more variety in Phikkal and Ilam. I had tried all of these before but never while travelling in Ilam itself which gave it an added meaning. The milk produced here are carried by mules to processing centers and the butter and cheese from them are sold all over Nepal.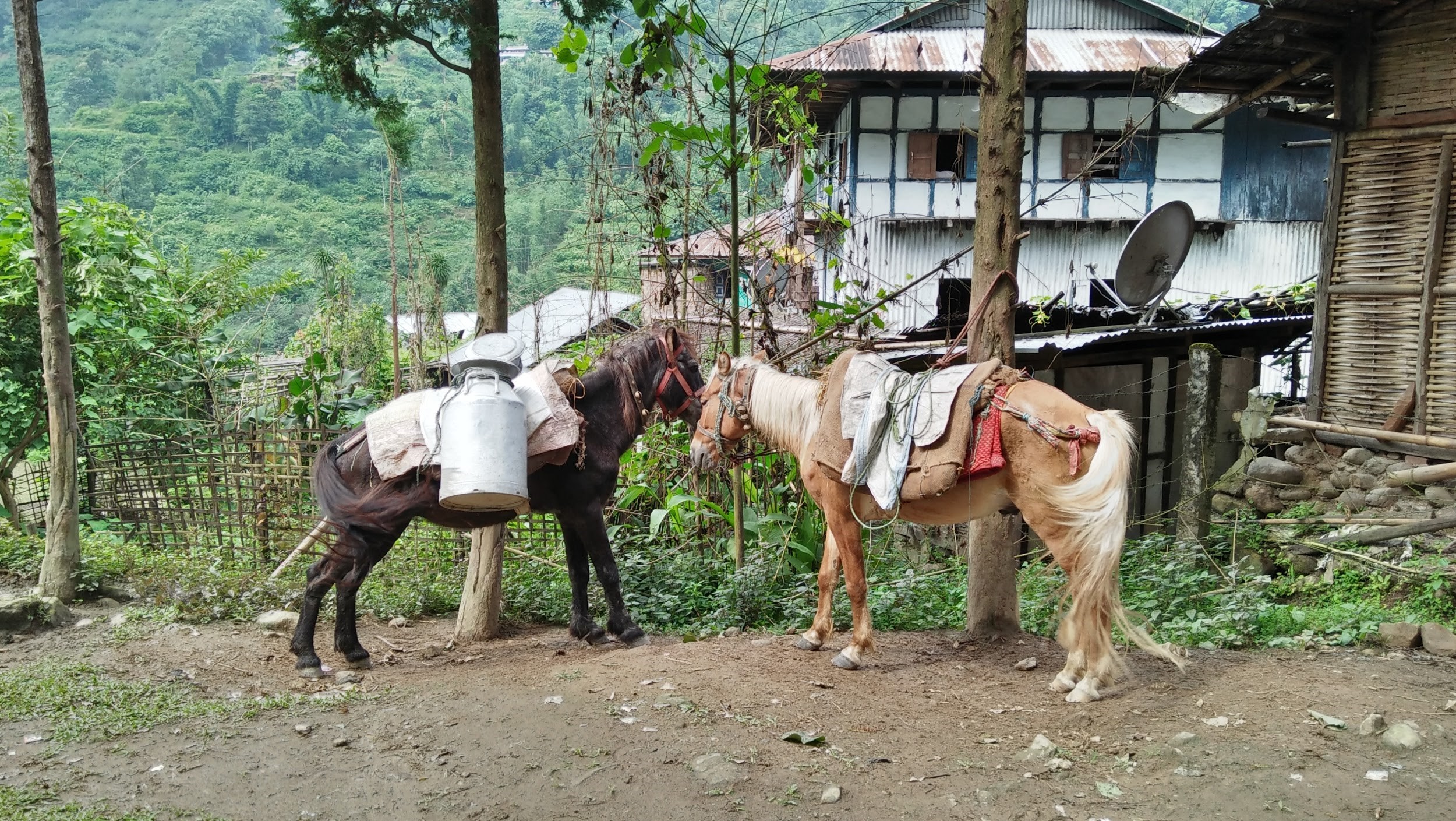 After spending so many year away from home and racking up travel itineraries of places outside of Nepal, it was wonderful to travel in Nepal and to experience new places, some I had never been to and some that have changed significantly compared to the last time I had been there.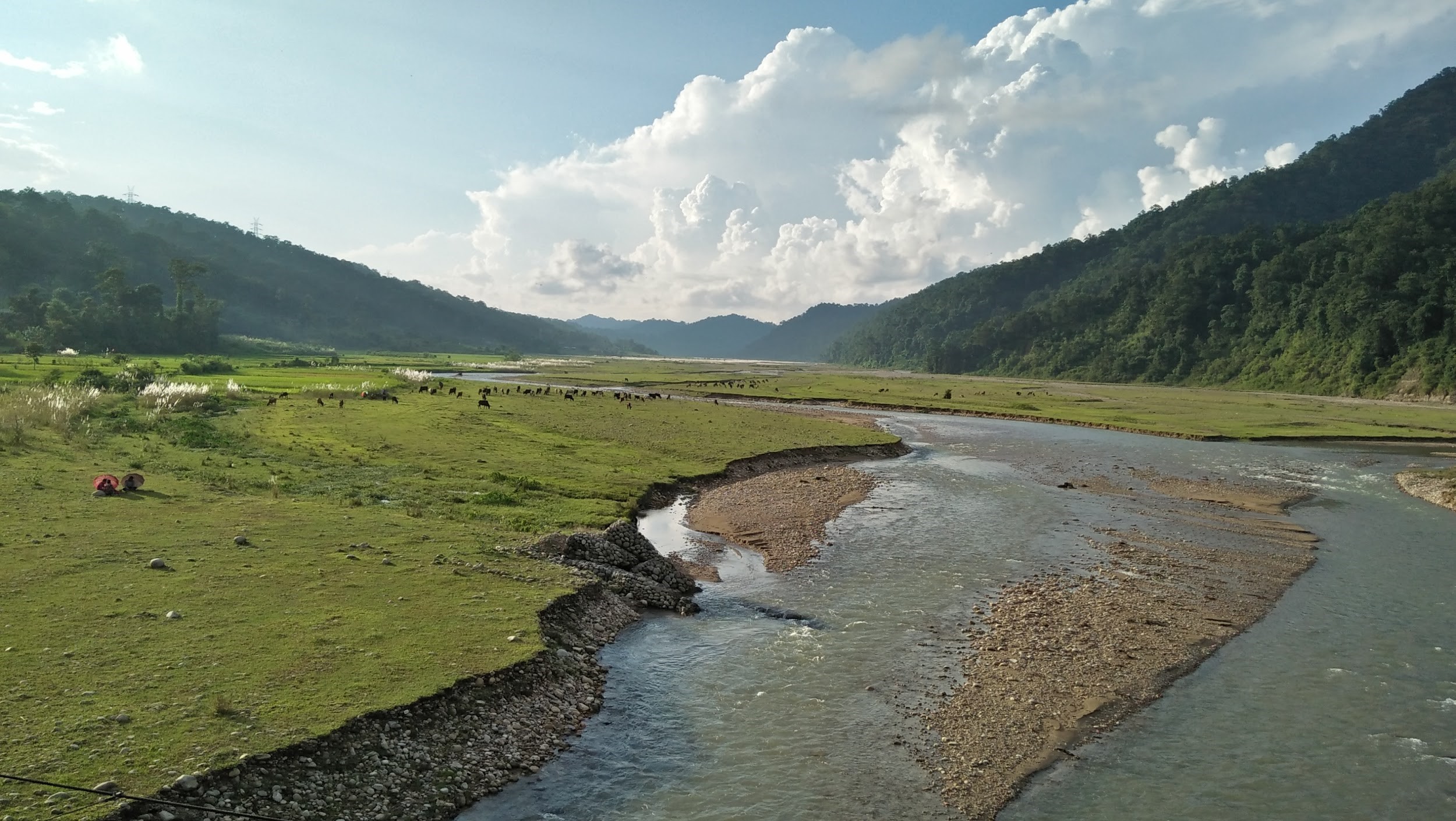 It was such a treat and privilege to be able to drive around and stop as we pleased. We felt even more grateful to be fed even on days when markets were closed, yet another reminder of the kindness of people while on the road.
***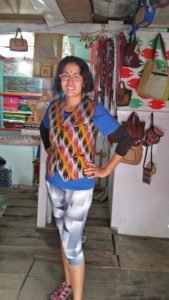 Raji Manjari is currently based in her home town of Kathmandu. After 11 years she is back and loves to explore the city with plans to travel more extensively around Nepal and the surrounding regions in the coming years. She is passionate about mental health awareness.
***
Have you been on road trip in your own country recently?
***
** Plan on traveling soon or making a purchase from Amazon? Please consider using the links on our resource page. At no cost difference to you we will earn a small commission to help keep this site running. Thank you so much for this thoughtful gesture.