After walking around for several hours and not stepping dog poop, I knew Santiago, Chile was a clean city and I loved it.
During our four month adventure through South America, I enjoyed each city we visited for it's own merits, but Santiago stands alone. I would move there in a heart beat. Evenly laid sidewalks and laboriously cut stones stacked upon each other high into the sky give the city a sophisticated feel. I imagine many of the buildings looking not much different than in the olden day of royalty as I walked past public buildings imagining a king to be bartering with gold coins inside.
We kept extending our stay in Santiago as we were drawn into wandering around more city blocks. Here is a picture post giving a glimpse into what we saw in Santiago: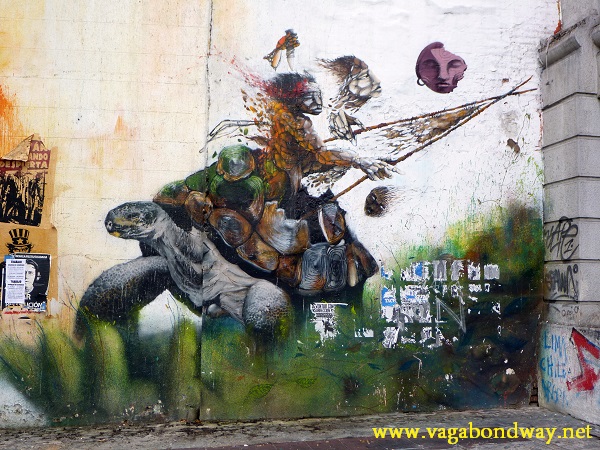 Art work.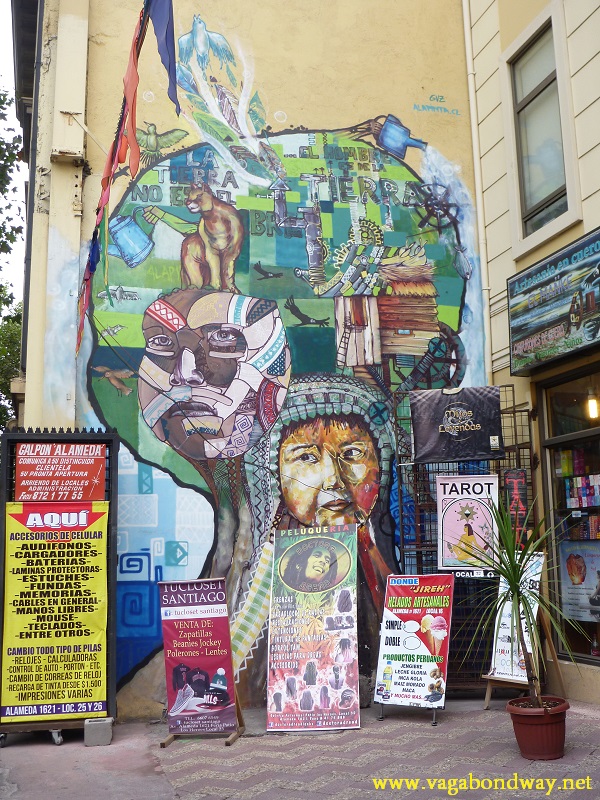 And I say art intentionally as opposed to graffiti because look at this talent.
South America was full of amazing street art all over the country. It is a big part of their culture and Santiago had amazing pieces.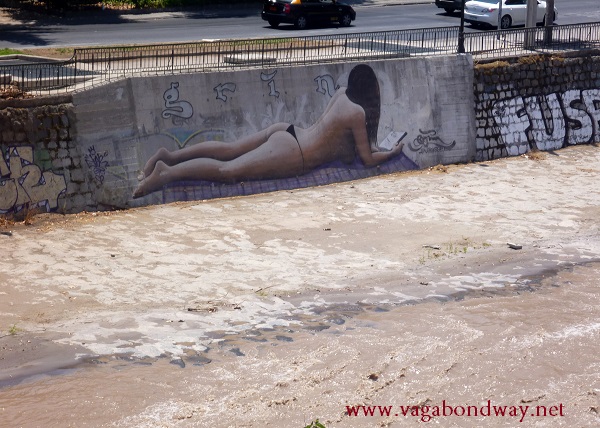 There was such variety in the types of work created.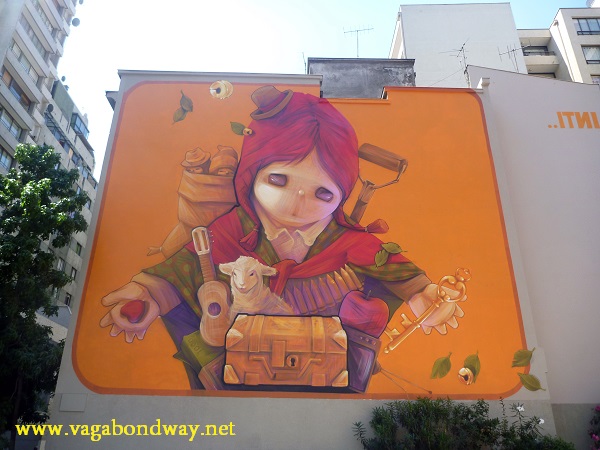 There was some amazing street art in Santiago.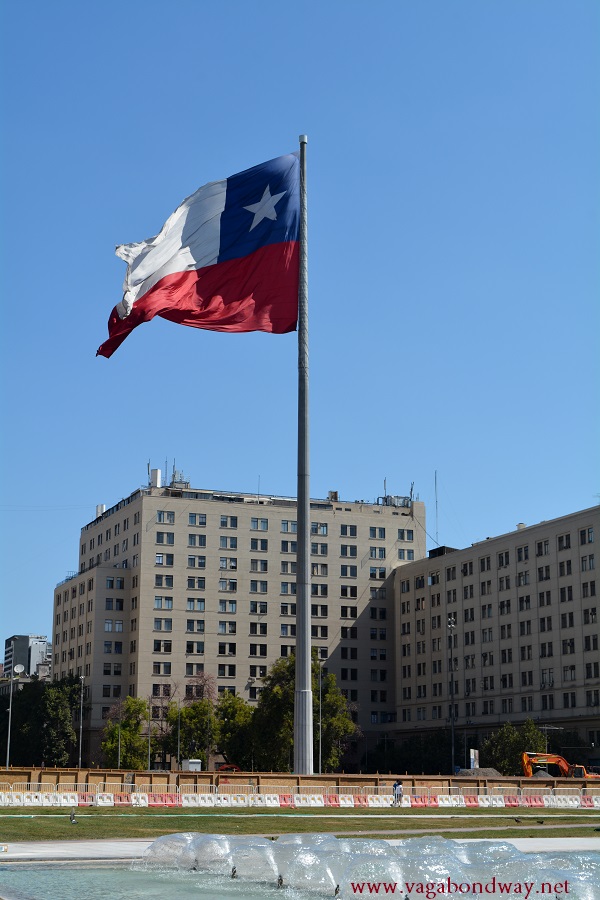 We got to walk around to the Presidents house and see many proud Chilean flags blowing in the breeze.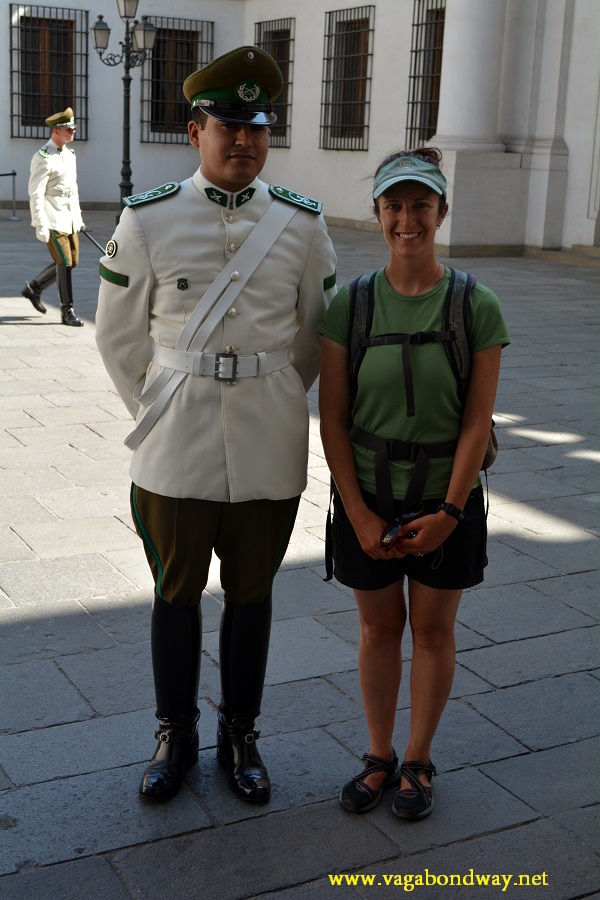 Originally I asked this officer if it was ok to take photos of the Presidents house he was guarding. He took it one step further and said we could get our picture together.
We found these random bird feet on the ground.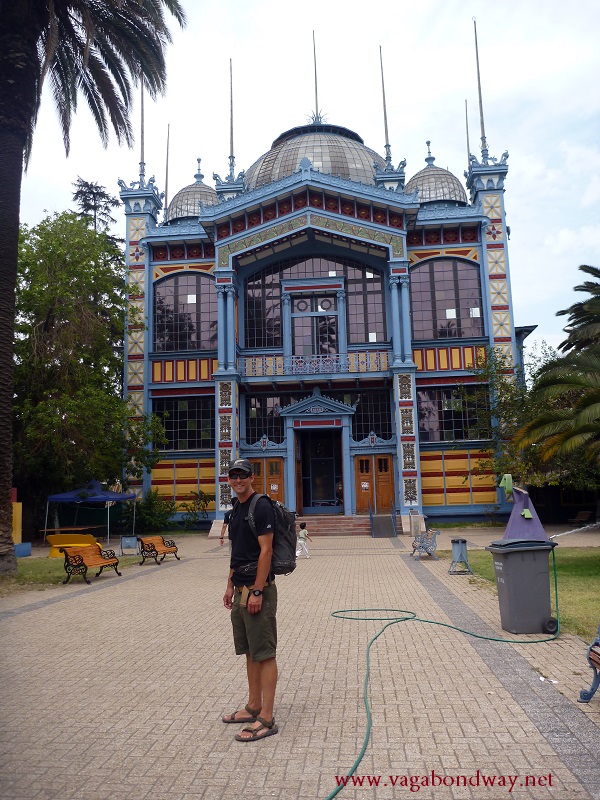 This elaborate building was a children's art museum.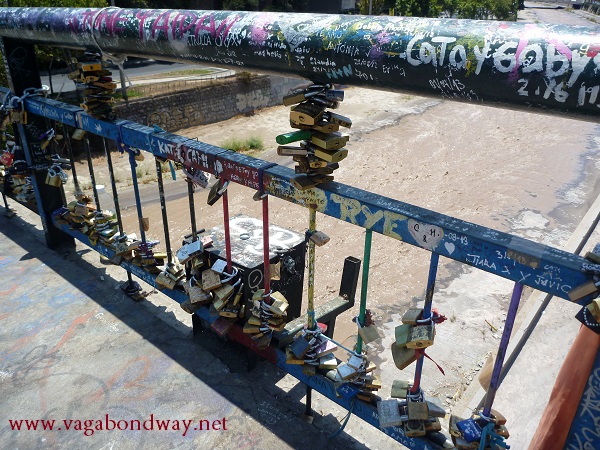 I don't know why all the locks were put on this bridge, but there were thousands of locks here.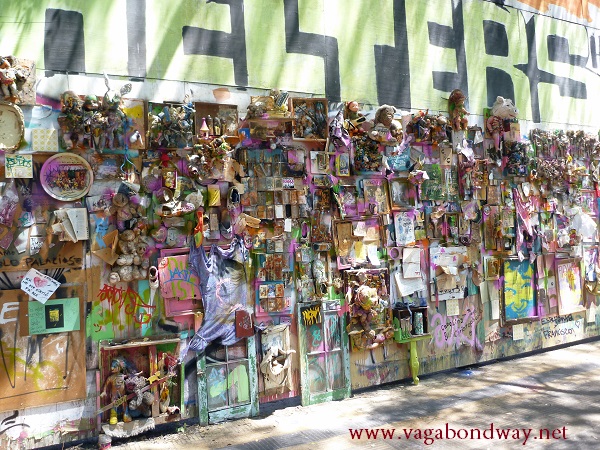 Walking through a neighborhood we randomly came across this wall.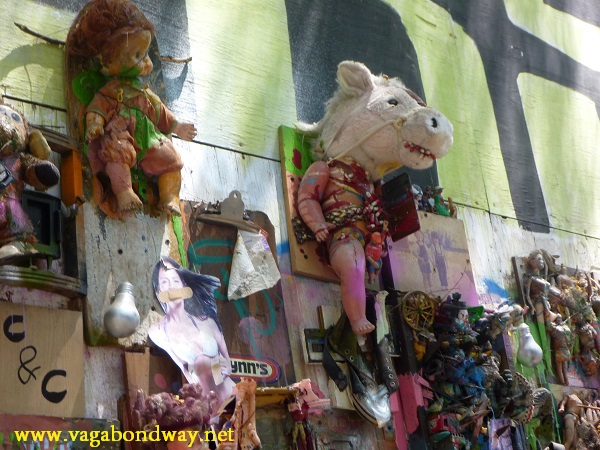 There was a little bit of everything on the wall.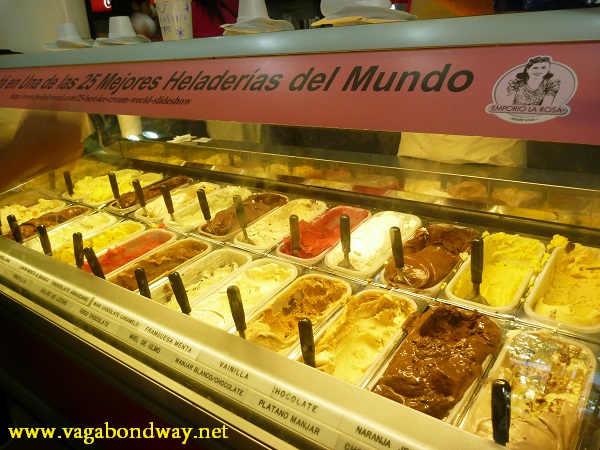 We got to enjoy one of the world's best ice cream parlors, Emporio La Rosa.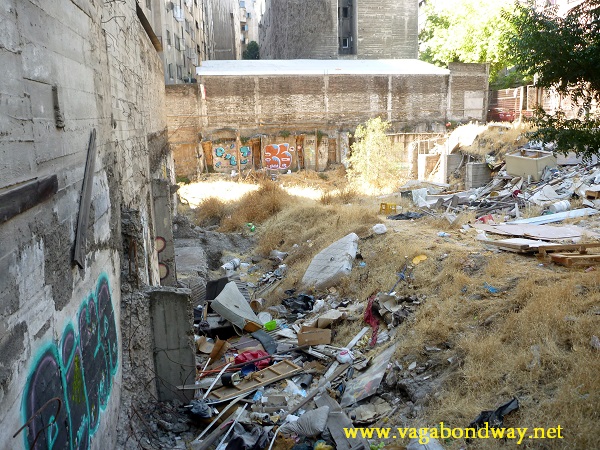 Despite the presence of wealth in the city, there was still extreme poverty.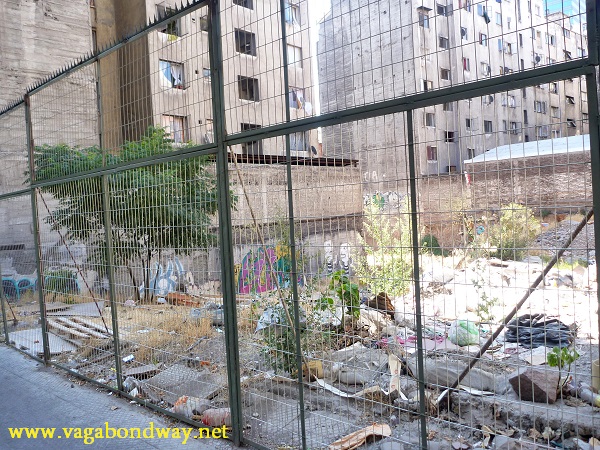 Homelessness and garbage was still an issue no different than many American cities.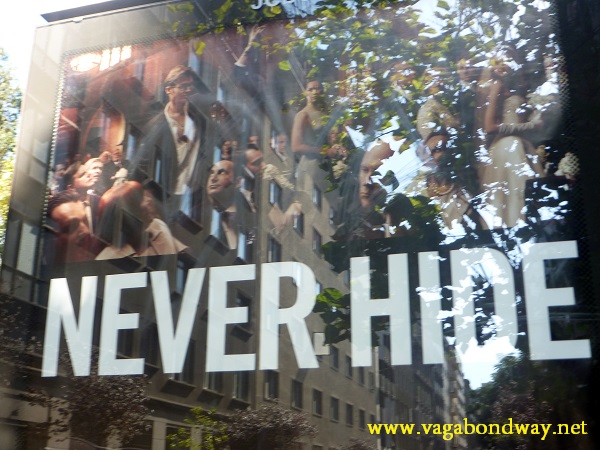 The bus stops were giving some sound advice.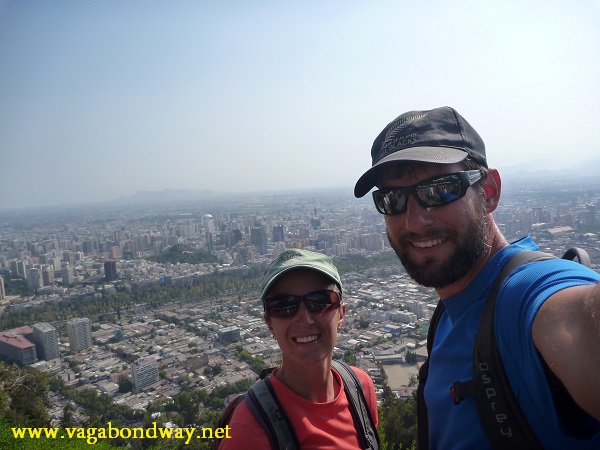 Our time in Santiago filled with good food, museums and well designed architecture. If you are looking for a destination city, check out Santiago. If you're lucky, you won't even have to clean any dog poo off your feet.
*     *     *
We stayed at Surf Hostel and highly recommend it. This hostel is so chill and clean. If you need a nice spot to recuperate, book yourself in here.
The subway system is cheap and easy. Don't get confused by the wording in Lonely Planet, you can tickets for the subway right before you need to ride.
Enjoy street walking all the different neighborhoods including Bellas Aetes, Bellavista, Yungay and Providncia.
A short ways north is also the town of Valparaiso.
Of course this is where we ate at one of our favorite restaurants, La Jardin.
Emporio La Rosa is at Merced 291. They have crazy flavors like rose petal ice cream which is delicious!
If you can, get yourself to Santiago, it's an awesome city.