I live in a remarkable place. I don't take it for granted. I live and work at Seyon Lodge State Park in Vermont. It's an awesome spot.
People come from all over the world to check out what I am priveledged to call my back yard. Last year, Outdoor Photographer Magazine voted Seyon the #6 spot in the country for fall colors. I am so fortunate to be able to live and be a part of taking care of such a unique piece of land.
Through this photo post entitled Seyon Fall, here is just a glimpse of a typical fall day (although some of these photos were taken on different days) and why I feel so fortunate to call this one of my homes around the world.
Good Morning Seyon!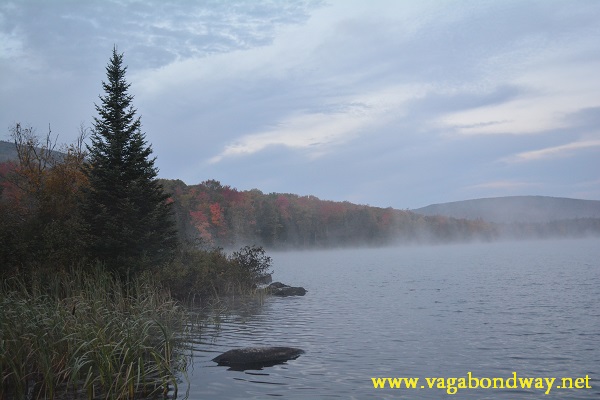 So many early mornings the pond is covered with a rolling mist.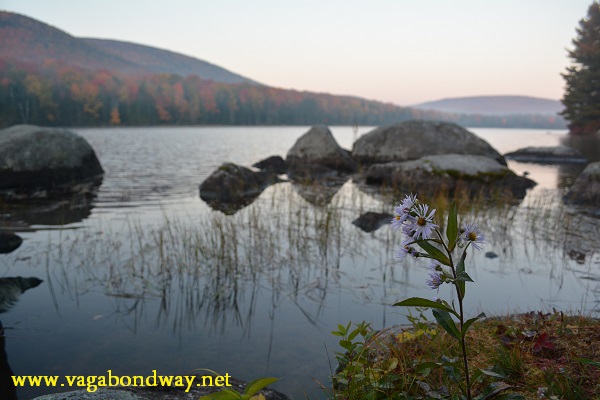 Little knooks offered quiet moments.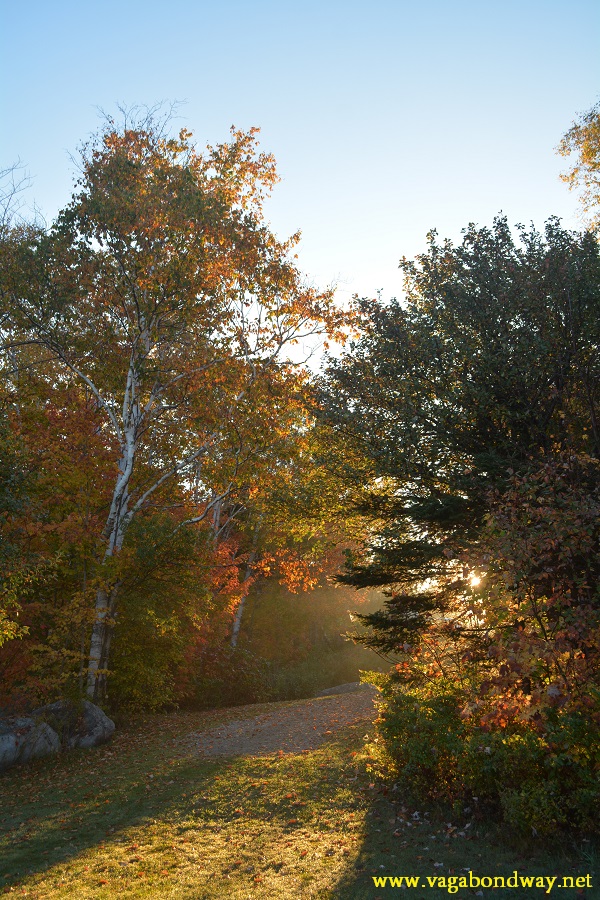 After sunrise photos I would walk back up to the lodge through this illuminated path.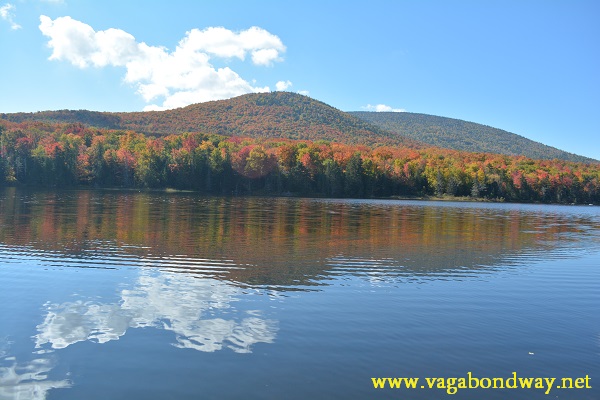 The mist would rise giving light to bright, blue skies.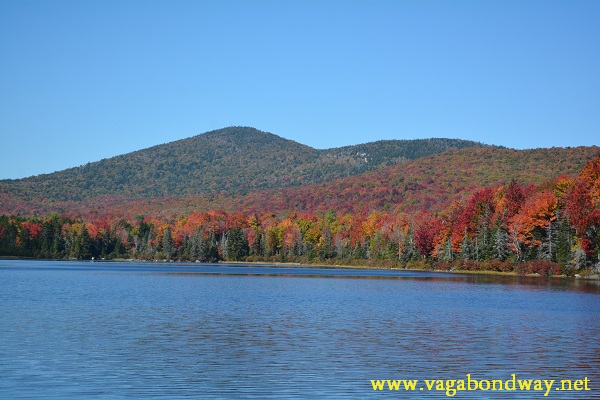 For a few days the right side of the pond had what looked like a line of fire to me.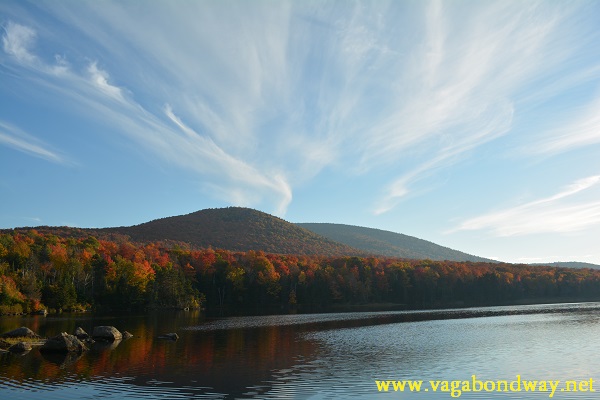 Often photographers chase the early morning or late evening lighting, but I say hello midday!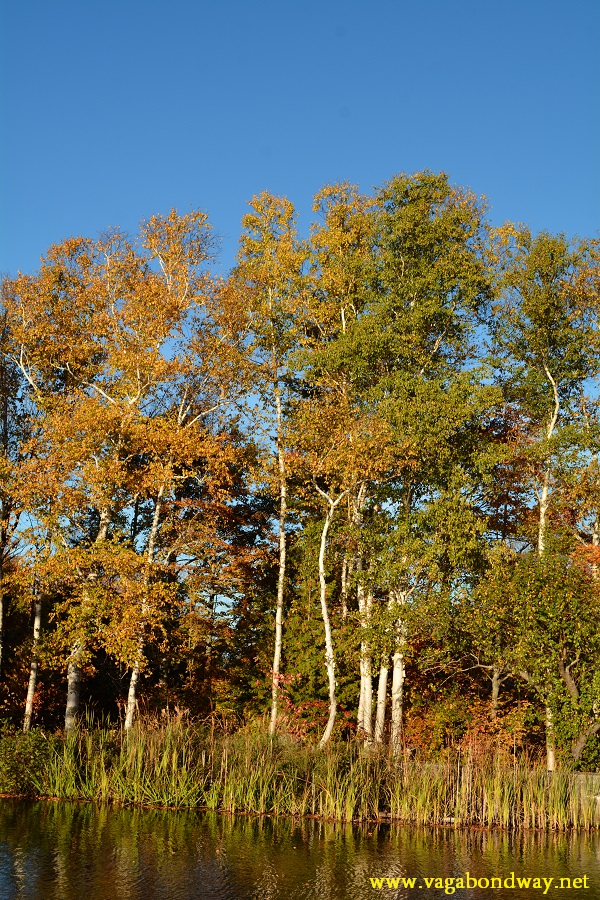 White birch trees mimic the straight lines of the cat tails in the pond.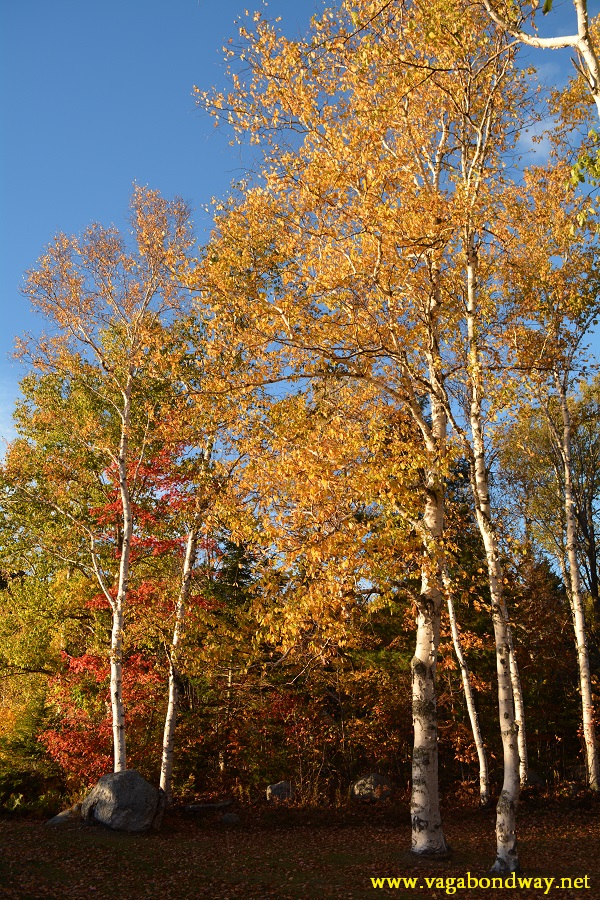 These white birch create a special little area and people often get married under their slender trunks.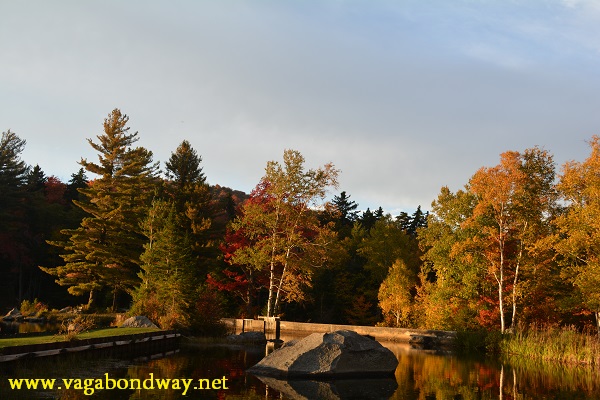 The whole setting can be pretty surreal some days.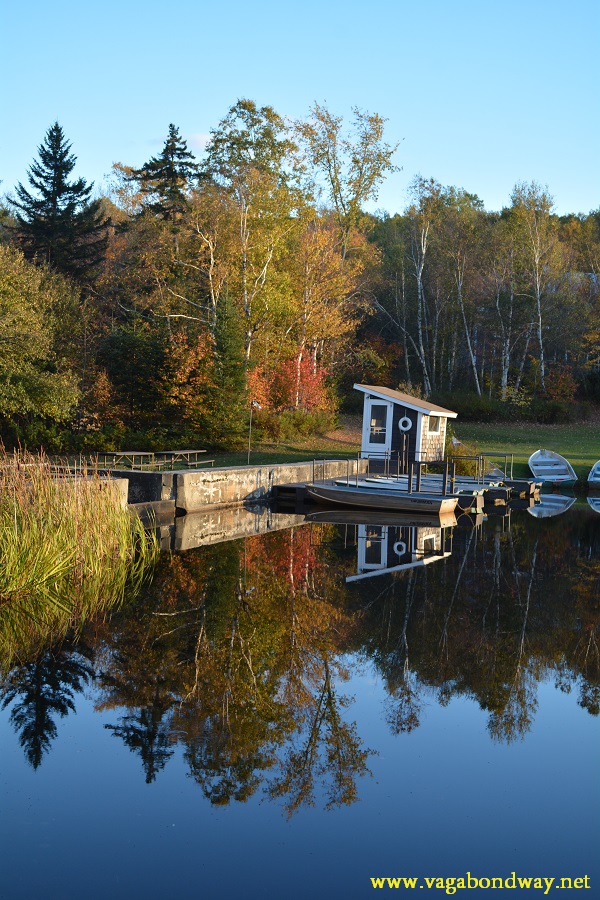 I can see why anglers go nuts over this place – it is the only public solely fly fishing body of water in Vermont.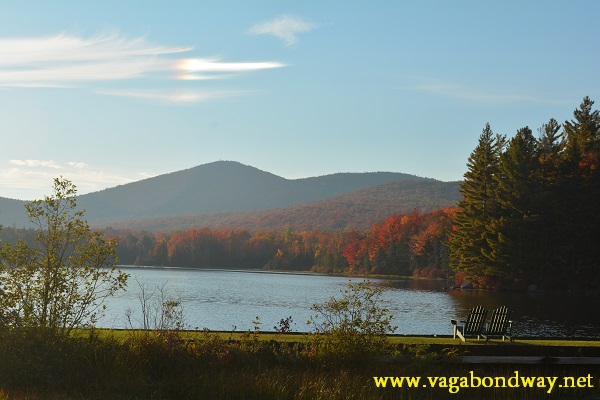 And if you are not into fly fishing, it's not a bad spot to sit and watch the world pass you by.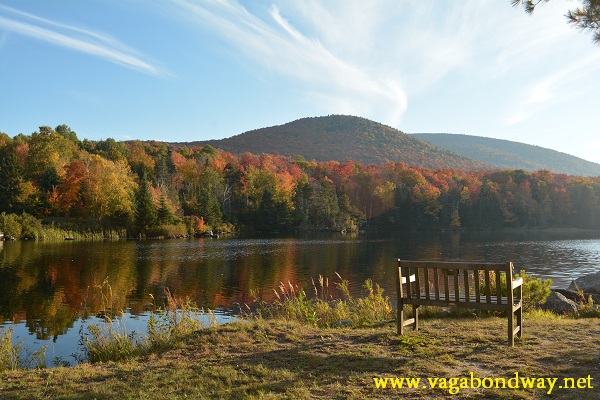 Another favorite spot to watch the world go by.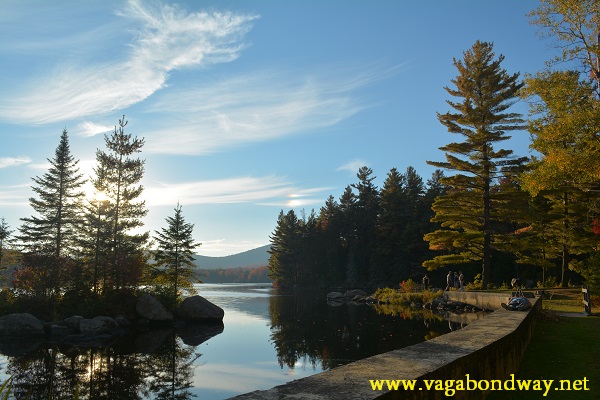 I had to laugh at this shot. That man hung around all day and into the evening shooting and I guess he had to get a quick rest in between lighting.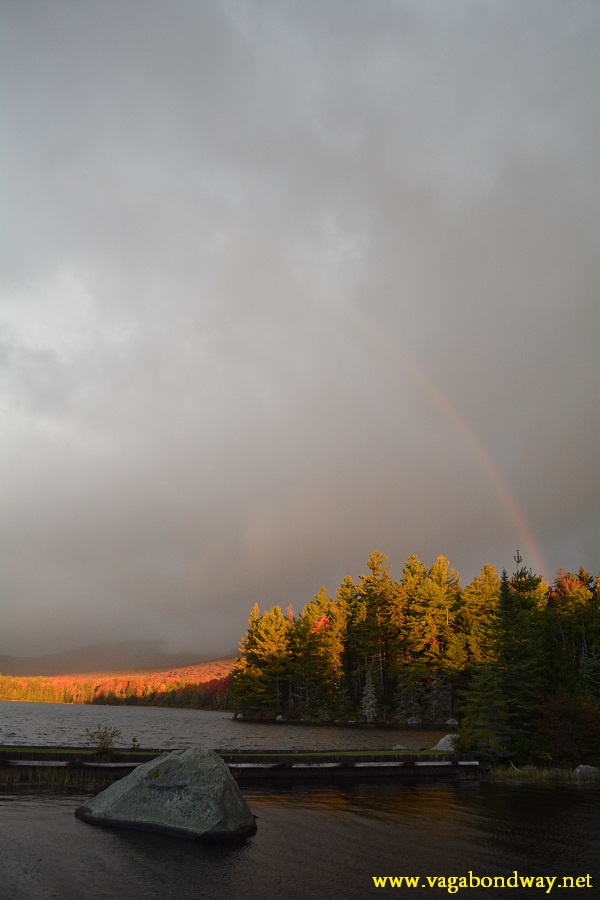 This season, caught on film, on three different occasions we had full rainbows over the pond. The first time it happened, I thought we were the luckiest people in the world living in the one of the most awesome places. The feeling did not change when it happened the second and third time.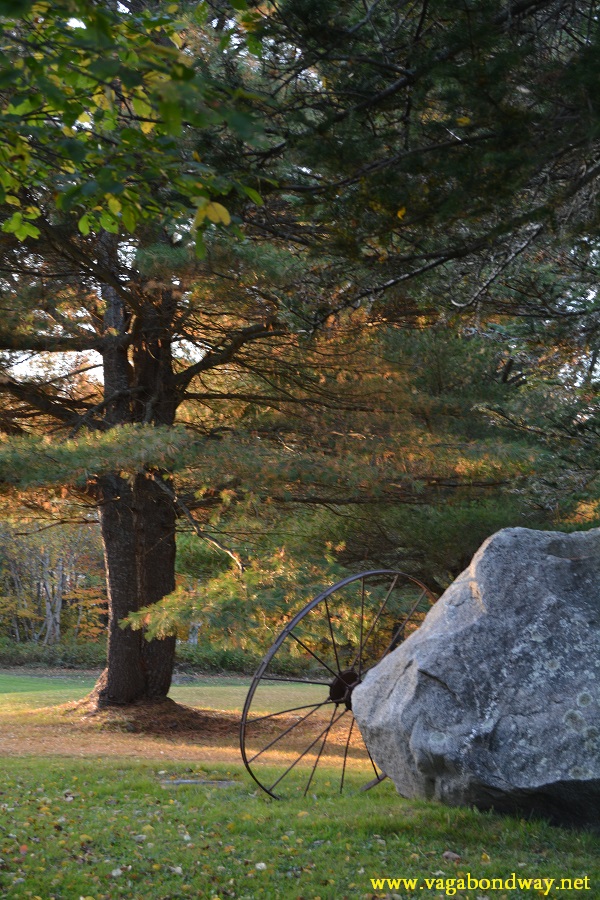 Once the afternoon had passed, I would walk past the old wheel on the way to the pond for an evening photo shoot.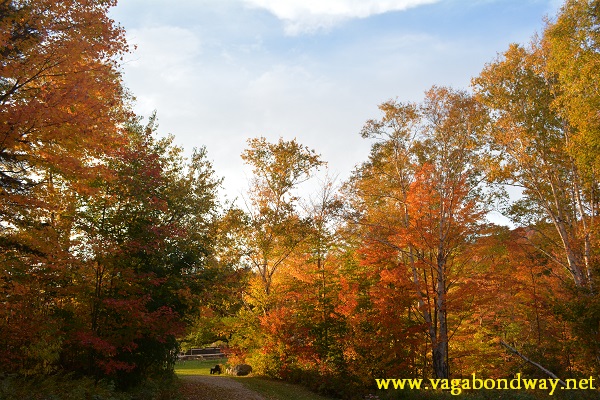 I felt like this was the blazing corridor path to walk down to the water.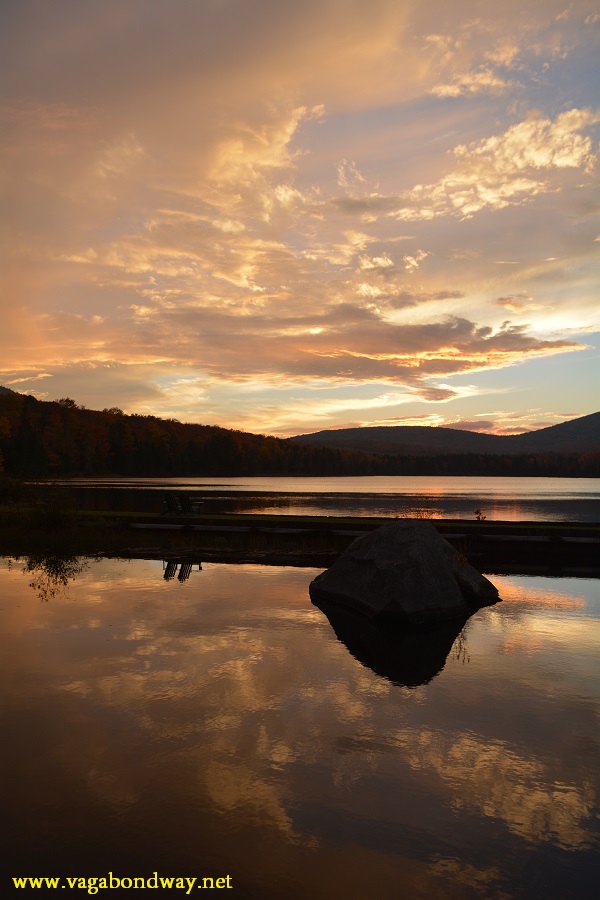 I would watch the sunlight come to a slow end.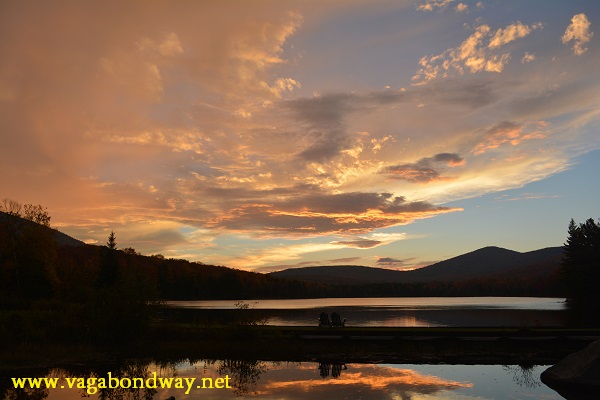 Not every evening is as dramatic as this, but the ones that are, oh boy – they were special.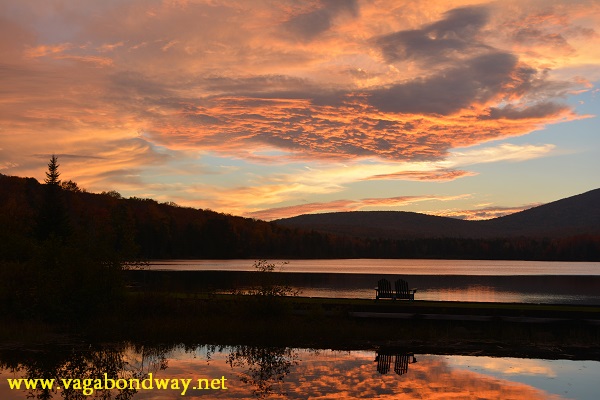 Often times it was just me all by myself down at the pond.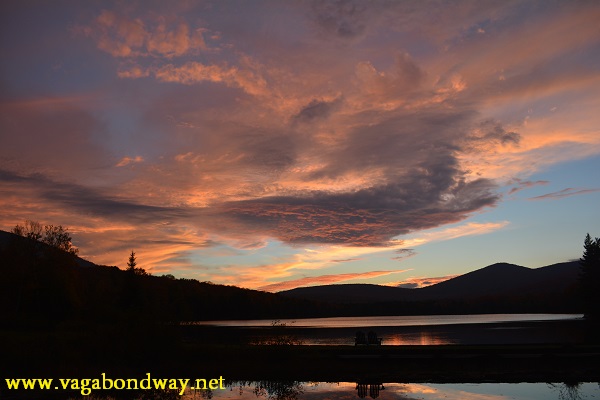 I would sit in quiet solitude and wonder what all the other millions of people were doing in the world at that moment.
In these moments I know I am not the only one who loves this park and all it has to offer. I am just the fortunate one who gets to enjoy it at that moment. Collectively, everything each of us does can help or hinder the protection of natural spaces. By supporting parks, buying recycled products, purchasing biodegradable dish soap or having a garden (even just a tiny one!) all help keep pristine places looking like this.
When we all latch onto things that are important to us and work together for a cause, the results become bigger than ourselves.
Here, that is what our team calls creating Seyon magic.
*     *     *
If you go:
Seyon Lodge State Park – the only state park in Vermont that operates as an Inn. Rates start at $81.75 per night for two people.
Check out Vermont State Parks for more information on outdoor recreation opportunities in Vermont.
***
* Announcement! We're starting a new series on the site called My Story. What kind of traveler are you? How long have you been traveling? Do you maximize your vacations? Have you been able to take time off work? We want to hear from you and share your story! Please email: tiffany@vagabondway.net for more details. 🙂 
** Plan on traveling soon or making a purchase from Amazon? Please consider using the links on our resource page. At no cost difference to you we will earn a small commission to help keep this site running. Thank you so much for this thoughtful gesture.