A beautiful national park in California with views that will make you want to stay there forever in one of California's RV rentals; Death Valley National Park is one of the most captivating parks to visit in the U.S.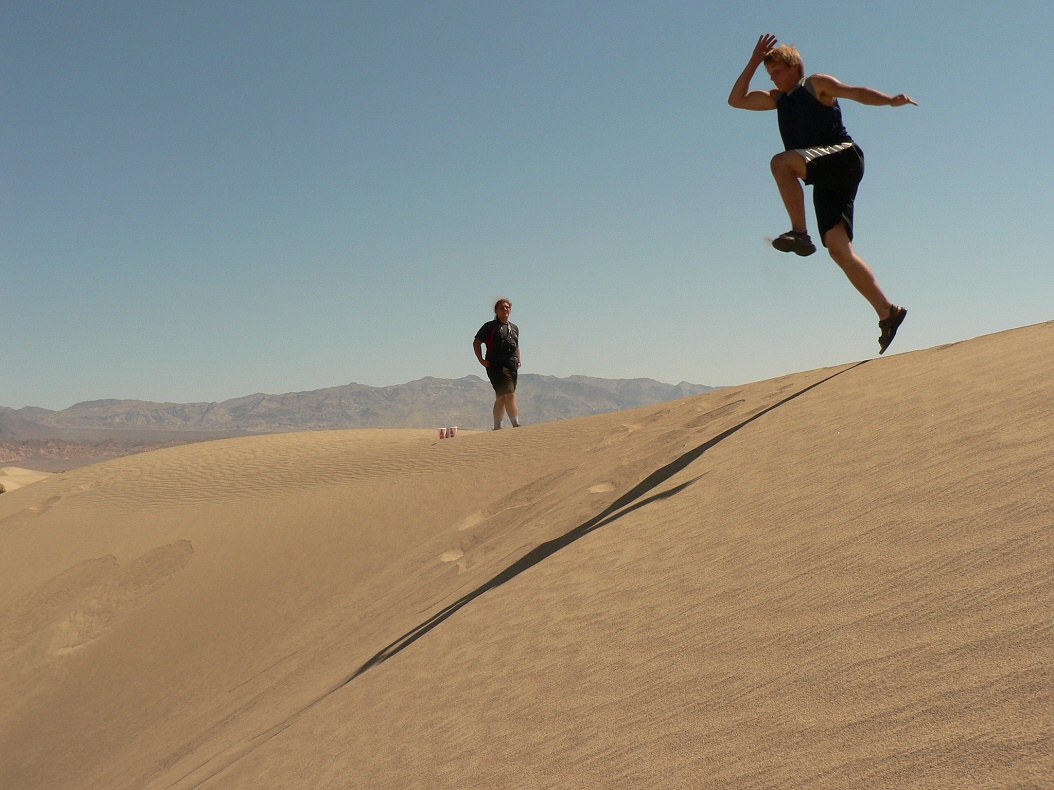 Image BY Jirka Matousek via flickr.com under a Creative Commons License CC BY 2.0
In the day, you will observe the sand dunes and the beautiful colorful landscapes and at night, at night is when it is truly spectacular. As a dark-sky preserve, the lack of man-made light means that you can see a starry-night like you have never seen before.
Yet, with all these breath-taking views, Death Valley is a beauty that can kill you, if you are not careful. This is because Death Valley is one of the hottest places on the planet, with temperatures reaching up to 134 F, but don't dismay, a visit is possible.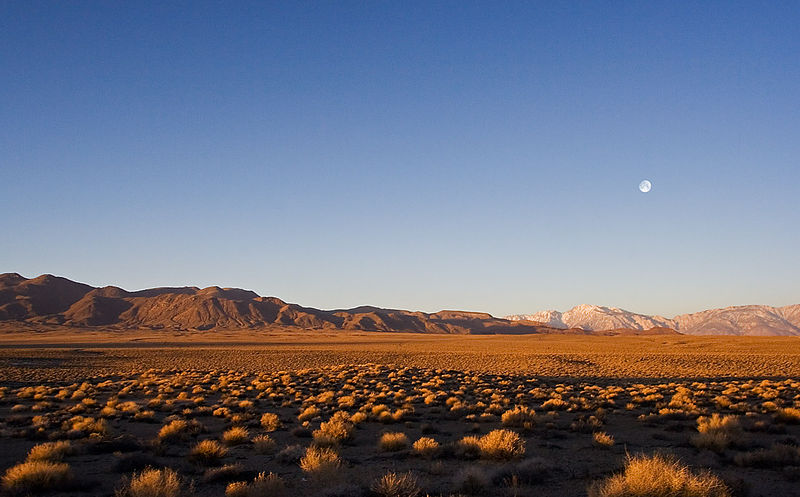 Image credit here used under a Creative Commons License CC BY 2.0
Here are our some of our suggestions on how you can survive and enjoy Death Valley:
Choose the season well-In order to avoid fiery hot temperatures; the best time to visit Death Valley is during the months of November to April. While some people do venture out during hotter months, for those who are not yet familiar are accustomed to heat, it is best to go when the weather is less threatening.
Go prepared-A trip to Death Valley isn't the same as taking a trip to the beach. Hopping into the RV or car to go see the amazing sand dunes without previous preparation could end in disaster. Even in the cooler months of the year, Death Valley is still very dry and hot, so packing your vehicle with what you will need.
From water and food to gasoline and spare tires, pack more than what you could think you will need. We would like to put a big emphasis on water for reasons that you can imagine. Two gallons per a person on your trip, even if you are going for a day or two is not a bad idea.
Stay on the main roads-Flat tires, running out of gas, or mechanical issues can happen to your car at any moment, but when they happen in Death Valley during the hot months, it is a different story.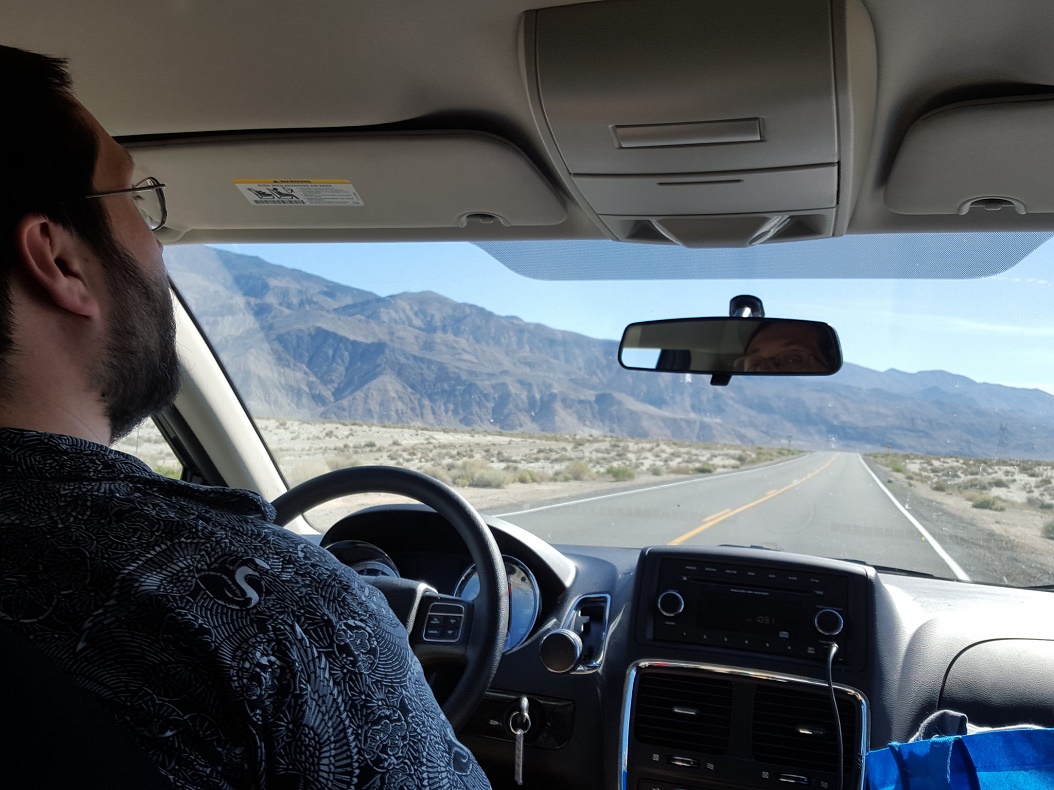 Image By Murray Foubiser via flickr.com under a Creative Commons License CC BY-SA 2.0
Driving on the main roads is highly suggested as if you blow a tire or run out of gas, there will be others around to help. Traveling on the back roads could mean not seeing anyone for days. Stay safe by taking the road MORE traveled.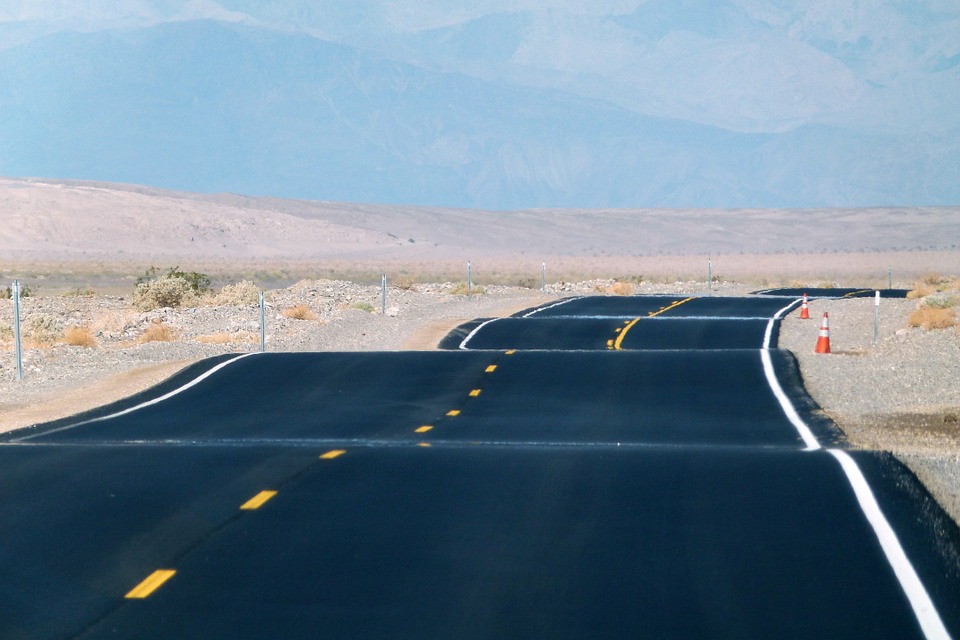 Image credit here used under a Creative Commons License CC BY 2.0
Let people know where you plan to go-Whether you let the park rangers know your itinerary for your time in the park or you leave a note with family or friends letting them where you plan to visit in Death Valley, letting people know where your location will be during your time there can potentially save your life if things go wrong. It will make finding you if you go missing much easier and time is of the essence when it comes to Death Valley.
In the end, remember that Death Valley is essentially a desert and should be treated as such, yet don't be scared away. When you go prepared, you can expect to see beautiful scenery and breathtaking views that will make all the preparation worth it.
***
This post was written by third party writer Jai Tadeo and all images have been given proper attribution.