I was always so mad after falling asleep in the vehicle at any point in our trip as we drove hundreds of kilometers across Africa. The scenery, changing landscapes and people would alter by the kilometer. But where I found I needed to have my camera ready at all times was for the signs. I loved seeing all the different signs and over the course of three months took hundreds of photos.
When looking through these hundreds of photos I was trying to think of different ways to showcase these signs and the humor I saw in them other than to just simply list them. So instead, here is one interpretation of a mini love story told through the signs.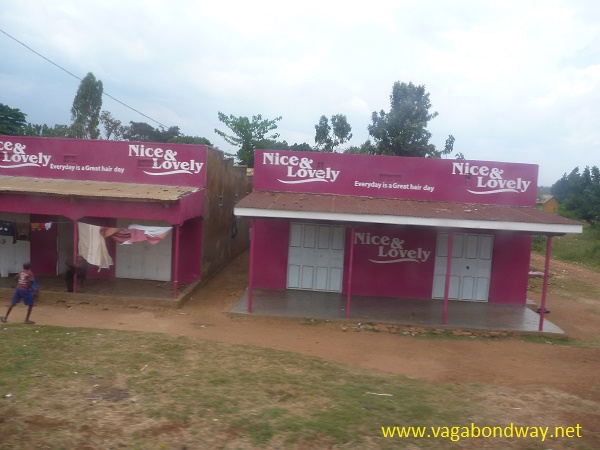 To start off with, a couple met each other and thought they were each nice and lovely.
I mean, when you have Butto to enjoy the perfect meal every time, of course life is nice and lovely.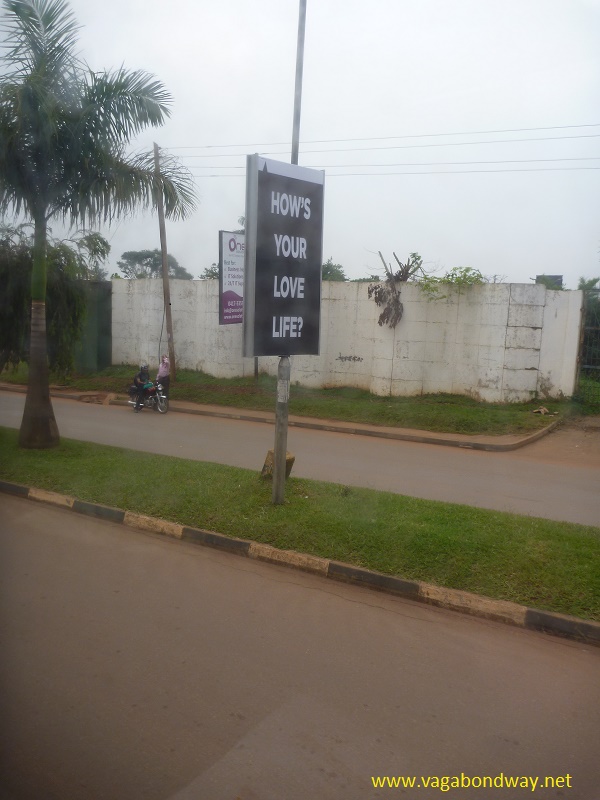 The Ugandan government asked them, 'How your love life is?'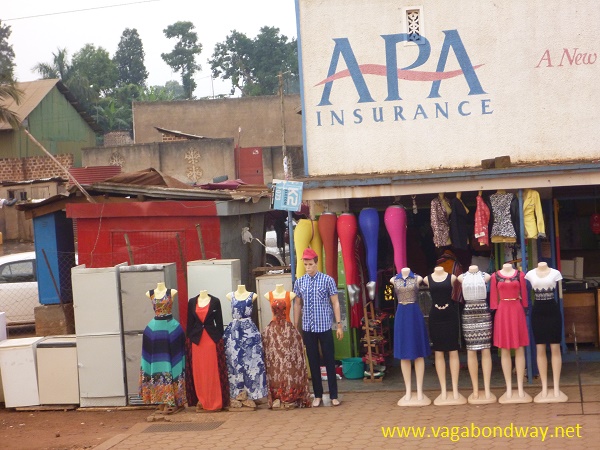 If you were this one male maniqcan with all these ladies, probably pretty good.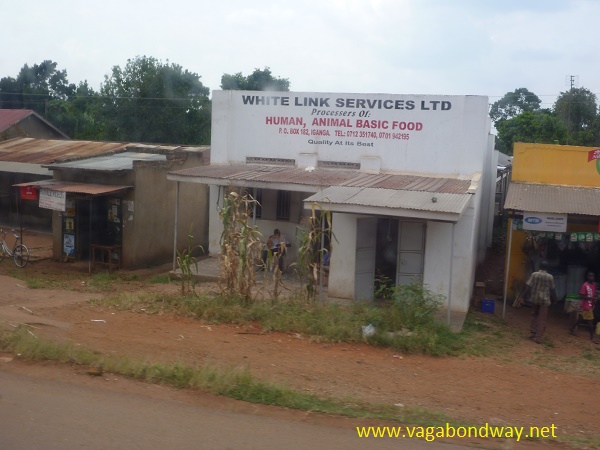 They got some basic food here, making sure to clarify it was not for animals.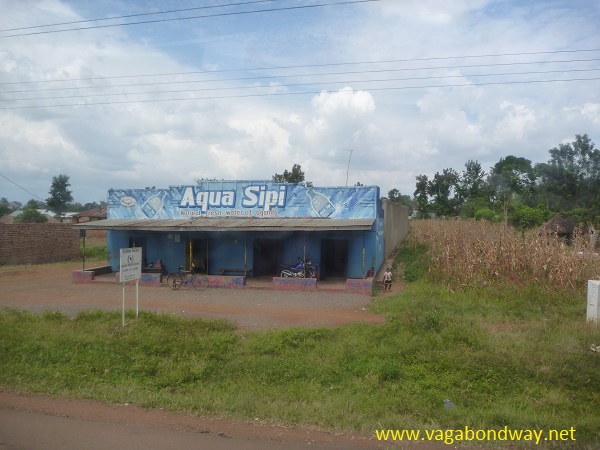 To quench their thirst for the road ahead, they grabbed some aqui sipi –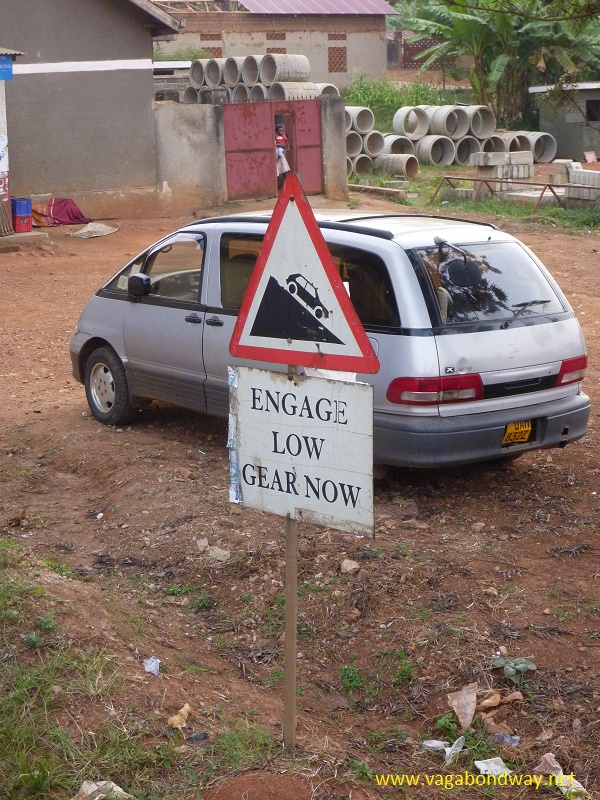 And went for a drive, ensuring they engaged in low gear and took it slow.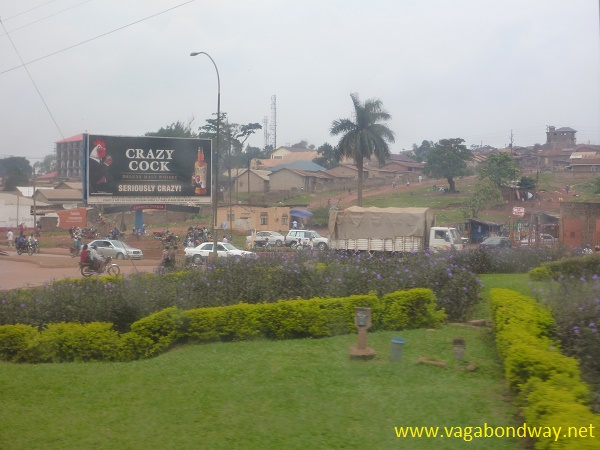 Despite what the advertisements told them, they didn't want to start out too fast with the crazy cock alcohol, and stuck with the aqui sipi.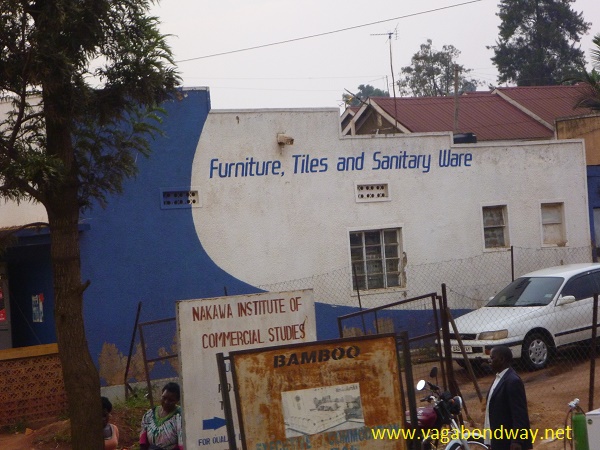 Life continued to go well together and they got their furniture and sanitary ware here –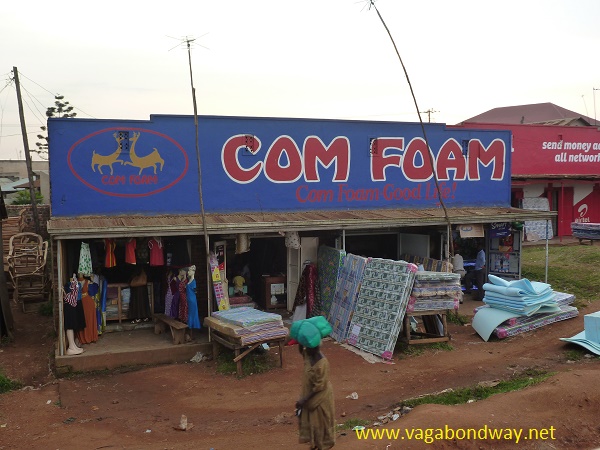 – and a mattress at com foam there.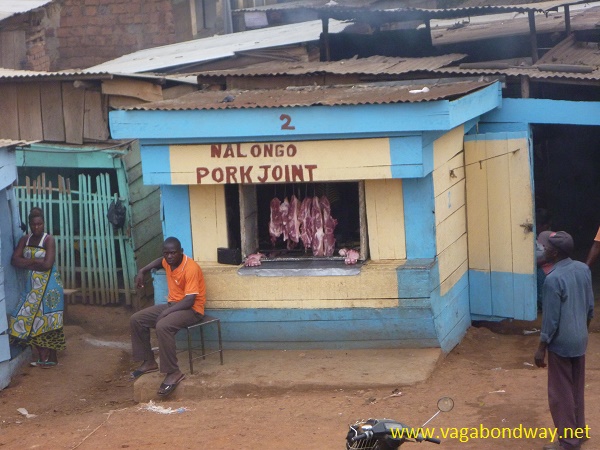 To round off their days together, dinner was grabbed off a hook at this pork joint.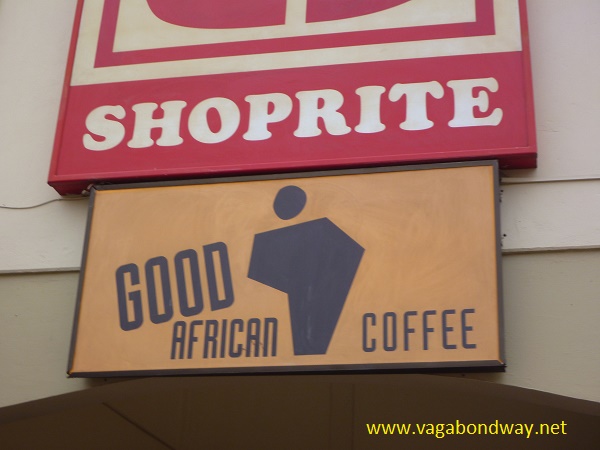 Because at the end of the day, everyone wants to shoprite and have good African coffee.
I loved looking at all the different signs around Africa. They did tell such an interesting story about the landscapes, its people and I just love happy endings.  🙂
*     *     *
If you go:
Drive around Africa. Particularly Uganda and Kenya.