As a child there were two things I knew I could look forward to every summer: going to my Grandmas cottage in Canada and falling asleep listening to the call of the loon. My family grew up in Western New York and as we traversed North, even as a young child I remember the smell of the air changing as we drove into the denser pine tree forests. The color of the concrete road changed from mostly grey to a pinkish, pebbled filled concrete road. Big rocks covered in moss jutted up out of the Canadian ground surrounded by stands of pine trees.
Once we got to the cottage my sister and I would fling the car doors open and run around and head straight to the point. We couldn't wait to see if the loons were there and mimic their call. We'd settle into the cottage and put our things upstairs in the loft, which had about seven mattresses neatly laid out around the open space. There was a square hole about 12 inches by 12 inches cut into the ceiling between the first floor and the loft to allow more air flow upstairs. Until the time we must have been teenagers, my sister and I never seemed to bore from putting our head through the hole upside down, so our long hair would hang down into the sitting area below and we could join in with the adult conversations in that fashion. I remember we used to fight over which one of us could put their head through the hole first and then stay there the longest.
We'd spend our days endlessly swimming, jumping off the raft, swinging off ropes, boating, eating, drinking kool-aid, eating all the candy our Aunt Karen brought for us and hanging our head down that hole.
And – we'd spend our time looking and listening for the loon.
Once one of us heard the call of the loon, everything else stopped. Candy was thrown down (even at 7 in the morning, hey, it was vacation) and we'd run outside to the point. Peering through the misty fog lifting off the lake, we'd stare intently for the loon. Depending on the day, we'd either just stand there listening to its enchanting call -or- we'd copy my Grandma and try to make the call of the loon ourselves.
As you can probably imagine, a bunch of excited cousins standing on a rock by the waters edge making what in their minds was the call of the loon probably only scared the loons away in those moments. But it didn't matter. In those moments we were blissful children with no other care in the world other than standing on a rock, down by the water trying to be like our grandma.
I think its safe to say our time together both as a family and in that beautiful location has impacted and helped direct all of our lives along certain paths. I know for me when I see and hear loons, all these fond childhood memories come back. I think of my grandma. I think of my cousins. I think, 'Oh good, the water must at least be clear enough for a loon to be here.' It is this animal I feel such a strong connection to, but this past summer I realized I really knew nothing about them.
So as the loons were leaving my backyard in Vermont this past fall, I realized I had no idea where they were going to. That fact right there made me laugh out loud a bit because I have always felt like loons home are, said with conviction, are in these pine tree encompassed lakes. Never mind the fact these lakes freeze over for about six months out of the year, so clearly loons have this whole other life I just had never thought about.
All this led to a bunch of research, book reading and talking with some of the nations top loon experts. And that in turn led to another article with Northern Woodlands, In April, Loons Return. Which, oh my gosh, 800 words was no where near enough!!! Do you know how cool loons are?! Well, I learned so much through researching one my favorite animals. This article only brushes on the surface, but if, like me, five months ago you didn't know where the loons that frequent your summer lakes go once the lakes freeze, this piece will at least help inform you of that mystery.
I wanted to also give special thanks and recognition to these loon experts and their organizations. Each of these folks gave their time so generously for the efforts of this article. If you are looking for somewhere to spread some good juju, or learn even more about loons, check them out. Special thanks to:
Eric Hanson from the Vermont Center for Ecostudies
Jim Paruk from the Biodiversity Research Institute
Kevin Kenow from the U.S. Geological Survey Institute
One last thing on notes of special thanks. I have an Uncle Nick and Aunt Maria. They travel together everywhere and spend a lot of time on the lake. My Uncle Nick is basically a professional photographer. I knew his loon photos are unquestionably way better than any of mine and I asked if I could use a few for this post. I was kinda last minute in asking (oops!) and they dropped everything to send me these amazing, gorgeous, stunning, National Geographic, make you just stop and stare pictures to share with you all. So thank you Nick and Maria for these stunning photos! All photos in this post are credited to Nick Austin.
So without further ado, I hope you enjoy scrolling through these beautiful loon photos below and enjoy reading: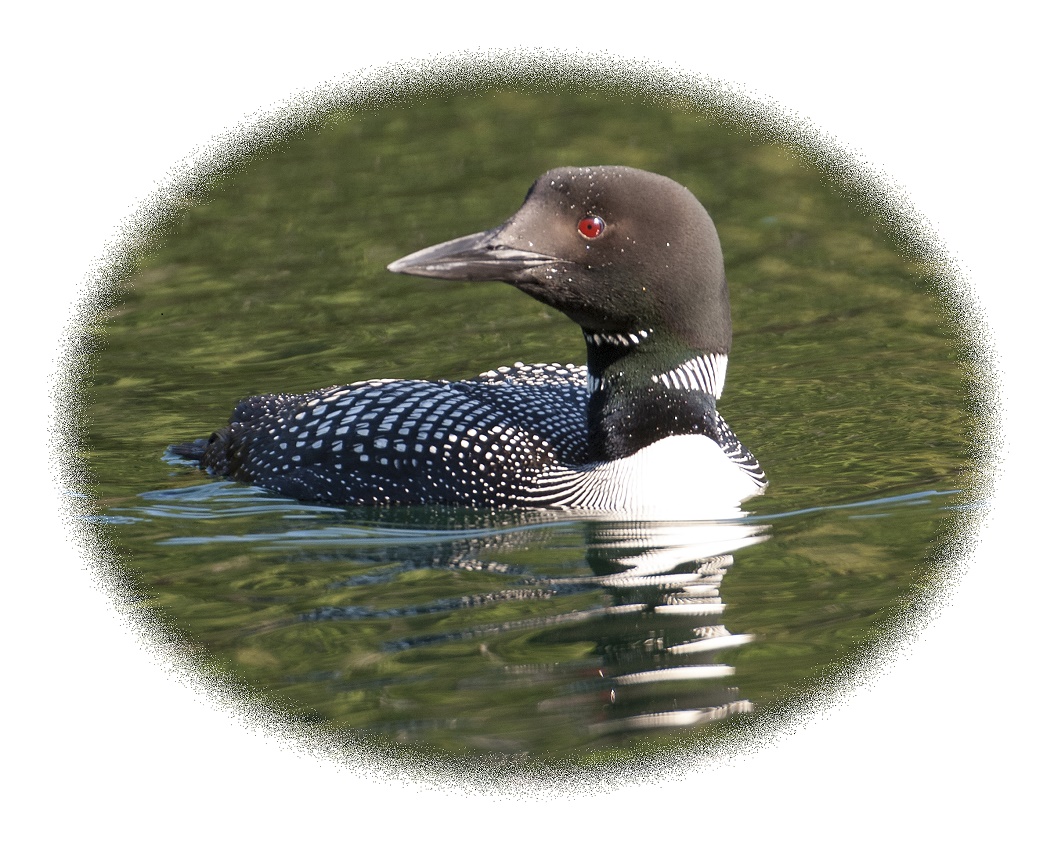 With their iconic red eye, the common loon, oh what a beautiful bird.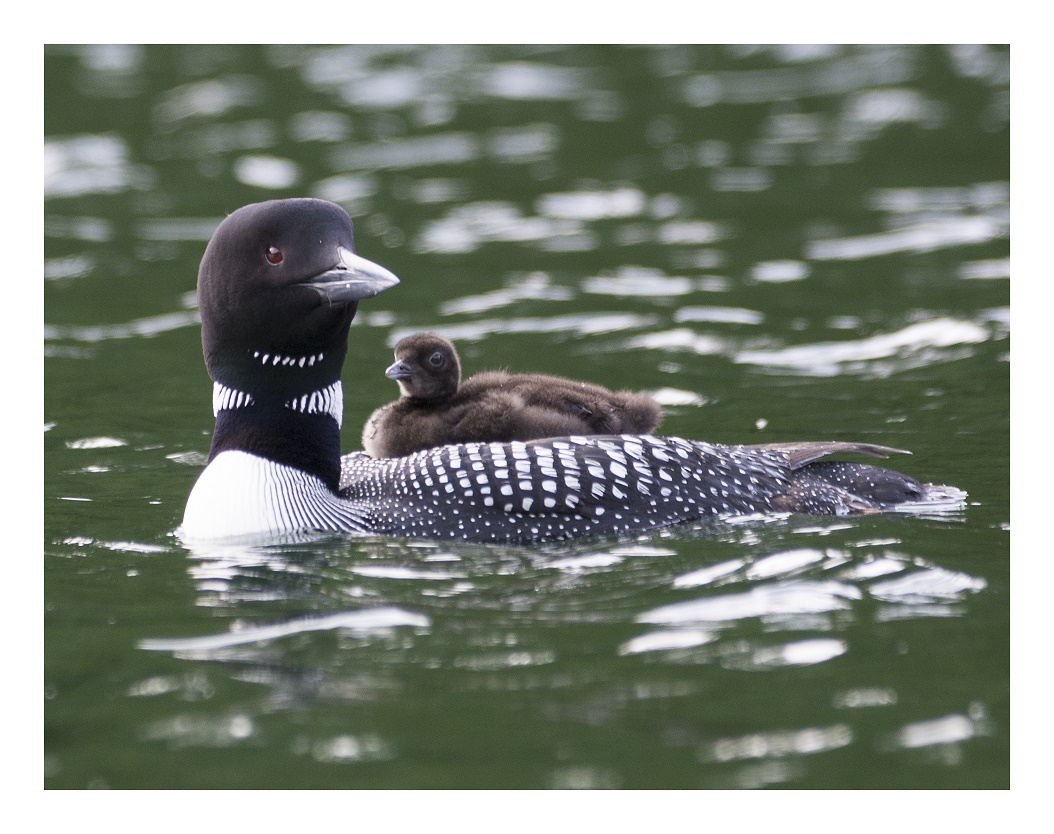 Babies ride around on parents backs when they are young to help ensure they stay warm enough and are less tempting to predators.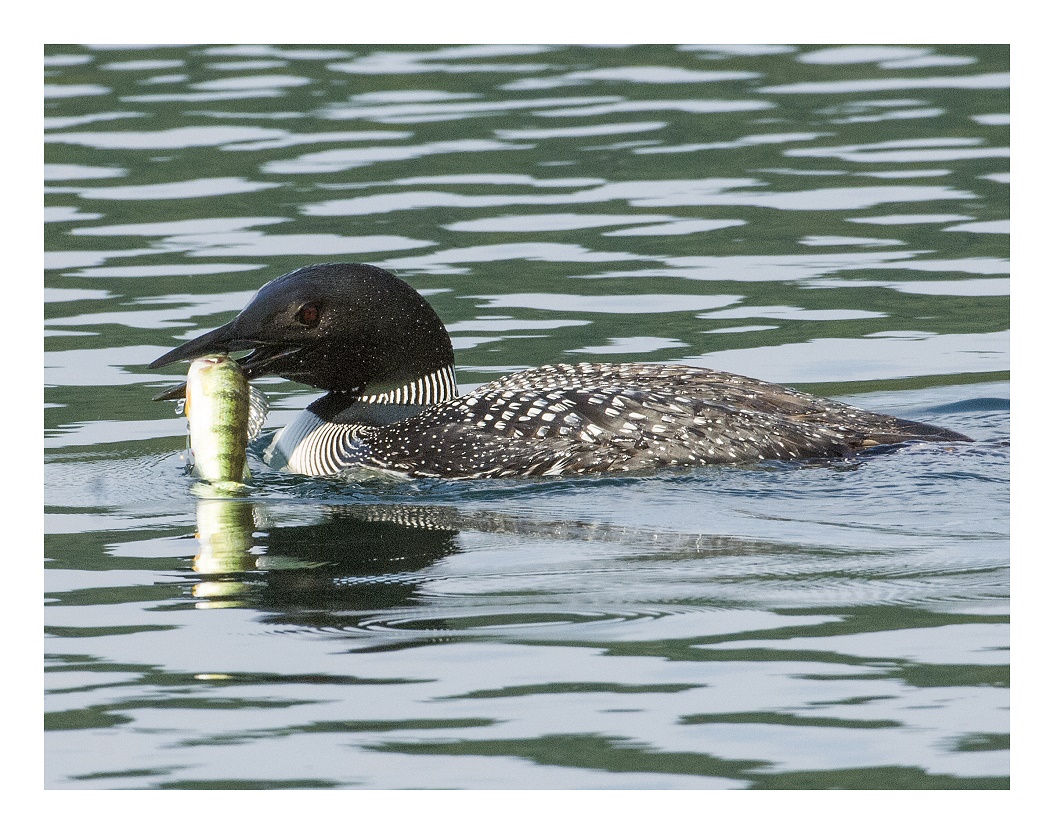 Loons will often swallow their prey underwater, but if it is a larger fish they may surface to eat it.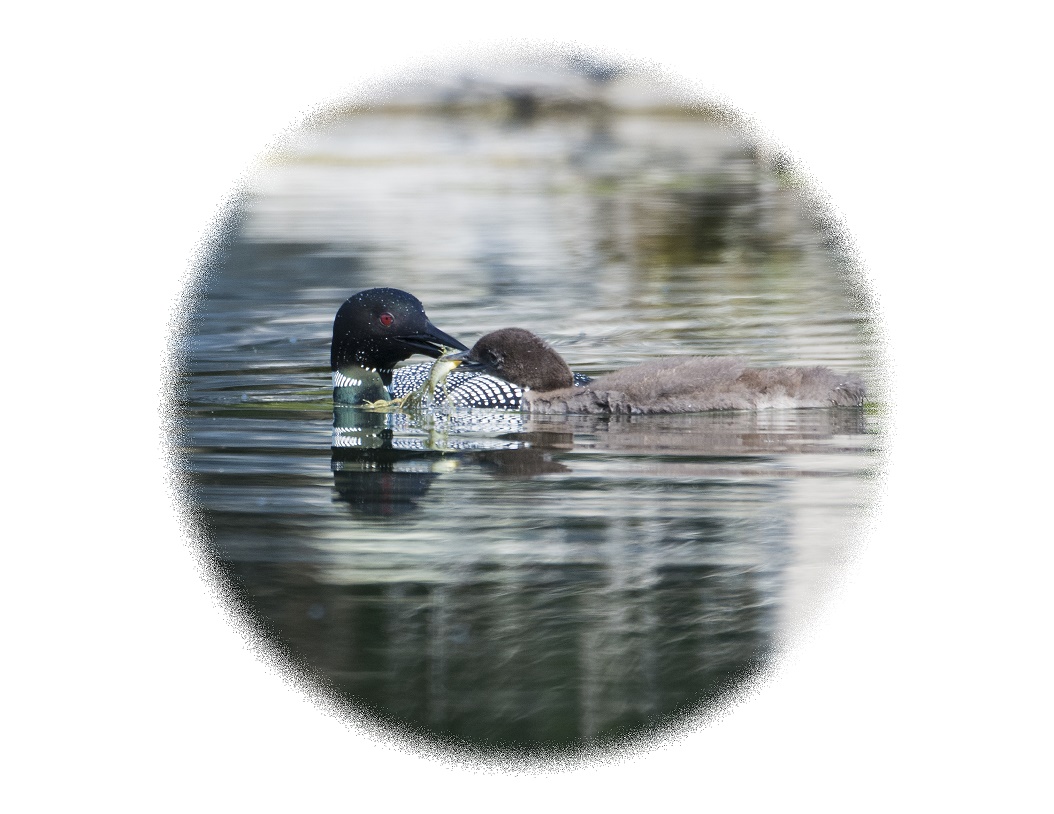 With loons, both parents are active in helping to care for the young.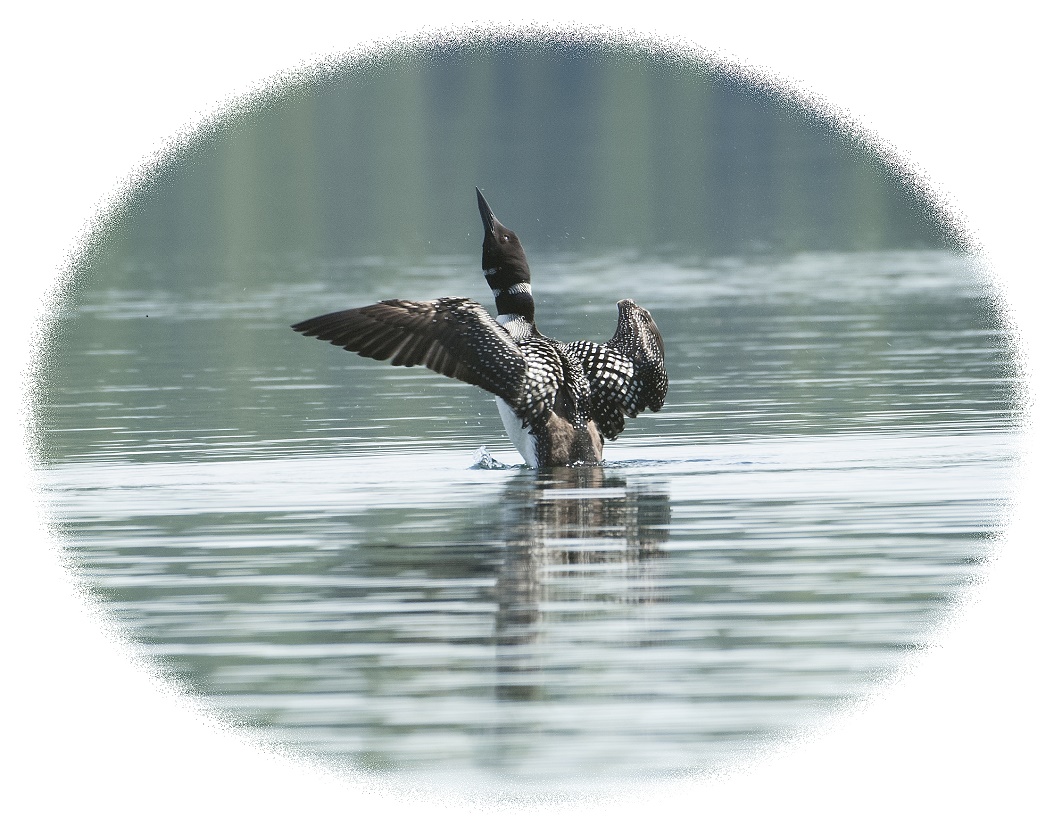 Aside from when loons are nesting, they spend almost all the rest of the time on the water.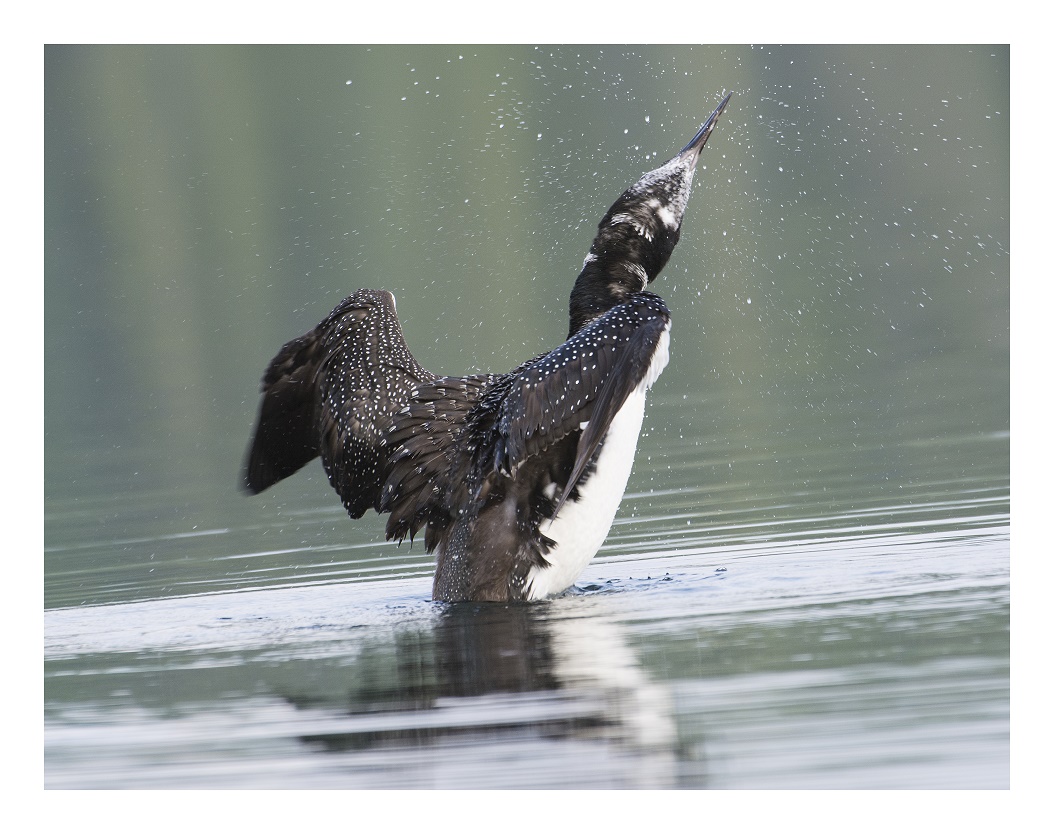 There is just something so striking about an adult loons markings. Those black and white dots – so stunning!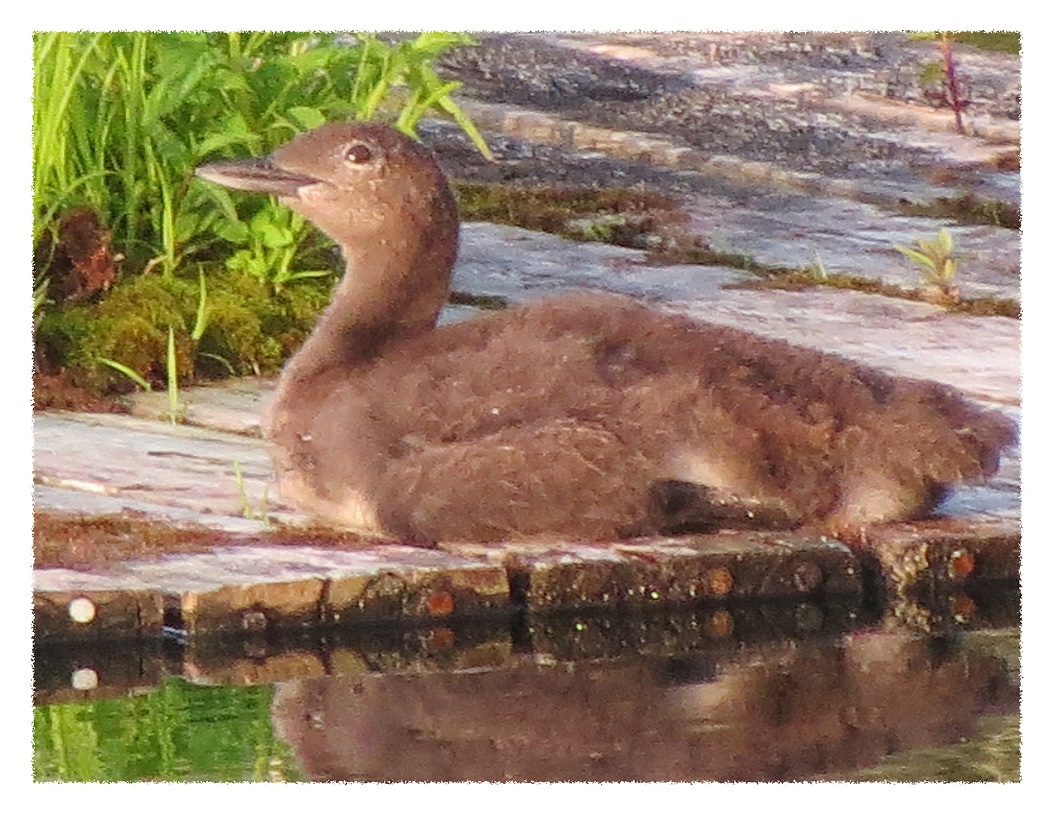 An immature young loon taking a rest. It is uncommon for loons to be on shore as they are so much more prone to predators.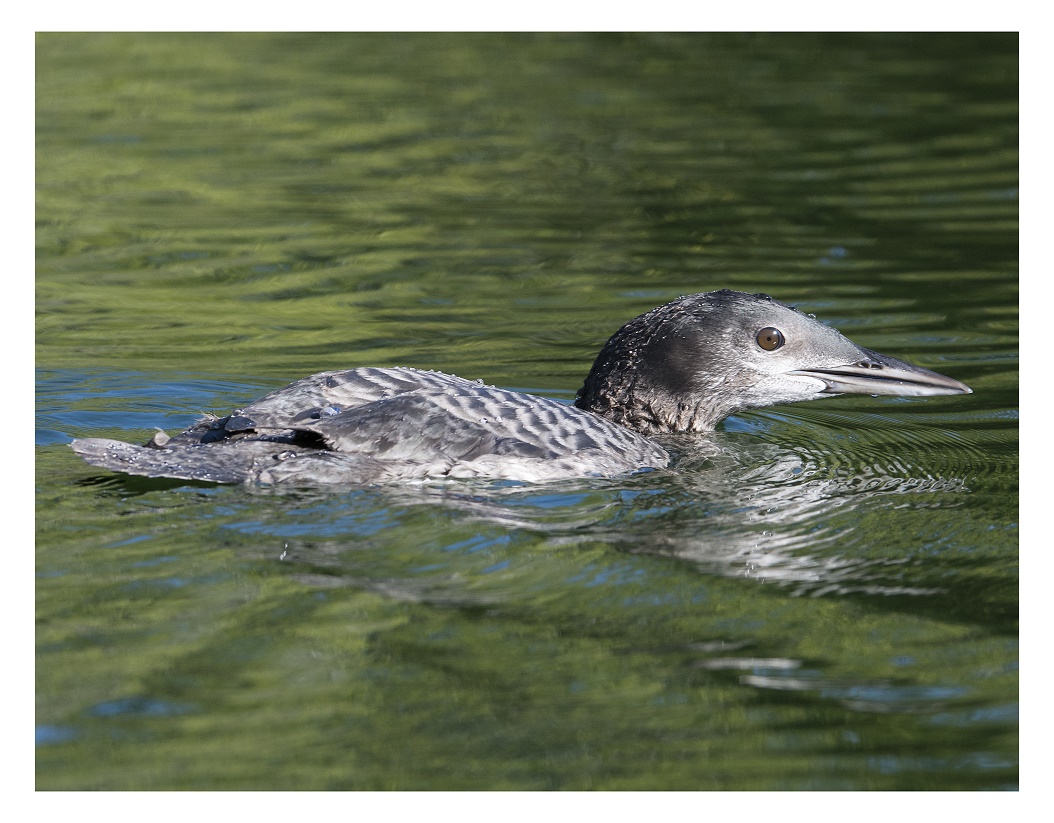 Juveniles will stay out to sea for about two years before they return to summer territories.
This is  one of my favorite shots. WOW. This really gives the viewer a good look at that leg placement far back on the body, the wings and oh just the beauty of the loon. I love this shot.
And I hope you love: